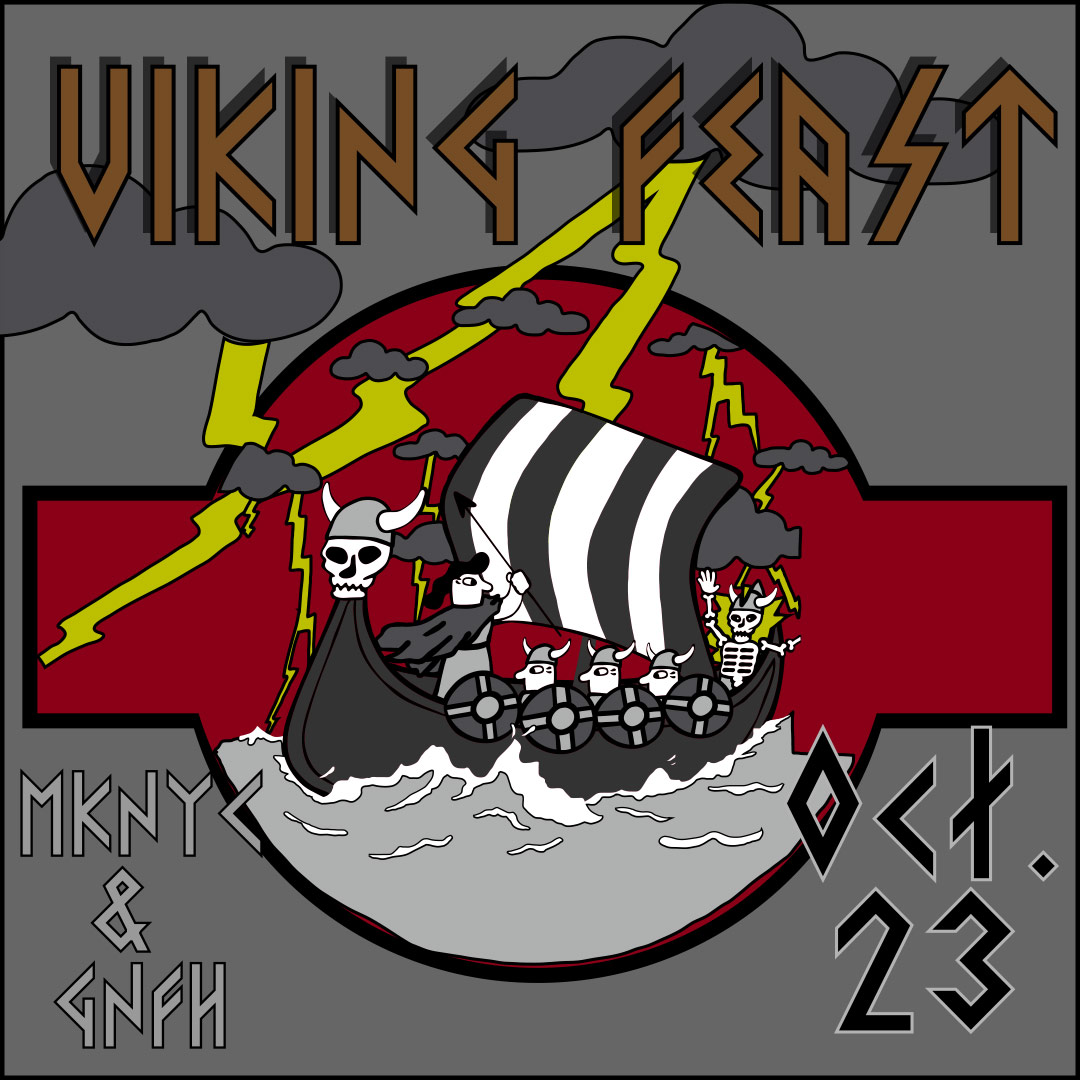 Photo courtesy of Mikkeller NYC
Lots of people think the Hop Culture team consists of faceless beer gods, sitting on golden thrones in the Upper East Side of New York City, but nay — we hear things like "viking," and "feast," and we get just as excited as any other mortal. And behold! On October 23rd, our friends at Mikkeller NYC and Chef Gunnar Karl Gislason of Agern are hosting a Viking Feast at Mikkeller Brewing NYC at Citi Field.
From our friends at Mikkeller: Guests can expect a full Viking experience with faux fur pelt benches, burlap table coverings, candles and a special menu, which features a whole spit-roasted pig, communal sides and hefty pitchers of beer, including:
Bitter Salad with preserved blackberries, almonds, and havgus
Forono Beets with goat cheese, huckleberry, hibiscus, and sorrel
Black Bass with spicy cucumber, sunflower, and green garlic
Roast Pork made with Mikkeller Beer with a mixed herb salad, fermented peppers, pickled cucumber, and accompanying sauces
Hjónabandssæla and Icelandic "Wedded Bliss" cake with preserved rhubarb and cream
Beer pairings will be curated by Mikkeller NYC and will showcase the brewery's Sally Bush, Subway Mosaic, Festbier, and "Angels in the Stout Field" varieties.
Tickets, at $75 per person.
Liked this article? Sign up for our newsletter to get the best craft beer writing on the web delivered straight to your inbox.