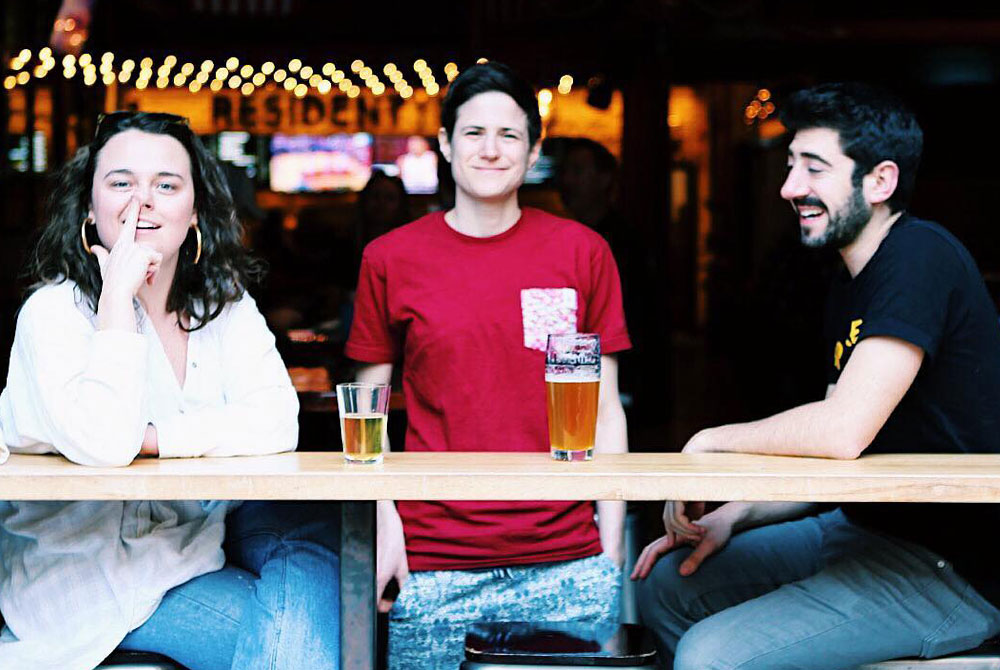 Every once in a while, we post opportunities for driven and attentive individuals who want to join our team and develop creative, fun, and — above all — journalistic ways to cover the craft beer movement and its shapers. Our small but skilled staff is made up of journalists; we're looking for like-minded people who want to write about beer.
Our coverage focuses on the intersection of craft beer and travel, gear, people and culture. Despite covering the hoppy and alcoholic, we are looking for talented and determined candidates who want to help us grow into one of the largest online publications dedicated to craft beer. You can find our current openings below.
Outside Sales Rep – Hop Culture Magazine
Location: Pittsburgh, PA // New York, NY // Flexible
Here's food for thought: you can have everything you want, if you help others get what they want. To be an effective salesperson, you don't push anything; you talk to interesting people, learn about their lives and problems, and help them find solutions.
In this position, you'll use our platforms to reach an engaged audience of drinkers and brewers. You'll then connect them with products and services they might find useful. Sound hard? It's not, really. It simply requires a willingness to meet new people, learn about their problems, and see if our company has solutions.
If you can do that, you'll get a dynamic work environment, a competitive base salary, 10% of sales, unlimited paid vacation, health insurance, and all the beer you can drink. You'll need a competitive spirit and superb interpersonal skills. Previous sales experience is an advantage but not required.
Sales Representative Responsibilities:
Generating and qualifying leads.
Negotiating contracts with prospective clients.
Cold calling and meeting prospective clients.
Helping determine pricing schedules for quotes, promotions, and negotiations.
Giving sales presentations.
Coordinating sales efforts with marketing programs.
Understanding and promoting company programs.
Obtaining deposits and balance of payments.
Preparing and submitting sales contracts.
Maintaining client records.
Interested? Send a short cover letter and resume to Kenny at kenny@hopculture.com with the subject line "OUTSIDE SALES REP APPLICATION."
Production Manager – Juicy Brews
Location: Pittsburgh, PA
Hop Culture's experiential think tank is looking for some muscle. You know who planned the consumption of the first beer in space? Or held a festival inside an active volcano? You, probably. You're creative, edgy, and have a track record of execution. By joining our skunkworks, you're ready to make your dreams a reality.
This job is extremely competitive. It requires someone brash and innovative. As the production manager, you'll be responsible for implementing wildly unique, sustainable initiatives that elevate people's experience around craft beer.
The accepted applicant will get space at our Pittsburgh studio, a competitive salary, unlimited paid vacation, health insurance, and all the beer you can drink. We're also thinking about matching pins or jackets.
Production Manager Responsibilities:
Brainstorming and executing radically innovative experiences around craft beer.
Setting and sticking to timelines.
Qualifying and communicating with vendors, suppliers, and producers.
Maintaining an up-to-date list of contacts, media, and influencers.
Creating and maintaining budgets.
Researching and complying with laws, rules, and regulations.
Staying up-to-date on innovations, successes, failures, and best-practices in the craft beer industry, as well as in other niches.
Collaborating with artists, creators, companies, and organizations in the craft beer industry, as well as in other niches.
Coordinating programs with sales efforts.
Understanding and promoting company programs.
Interested? Send a short cover letter and resume to Kenny at kenny@hopculture.com with the subject line "PRODUCTION MANAGER APPLICATION."