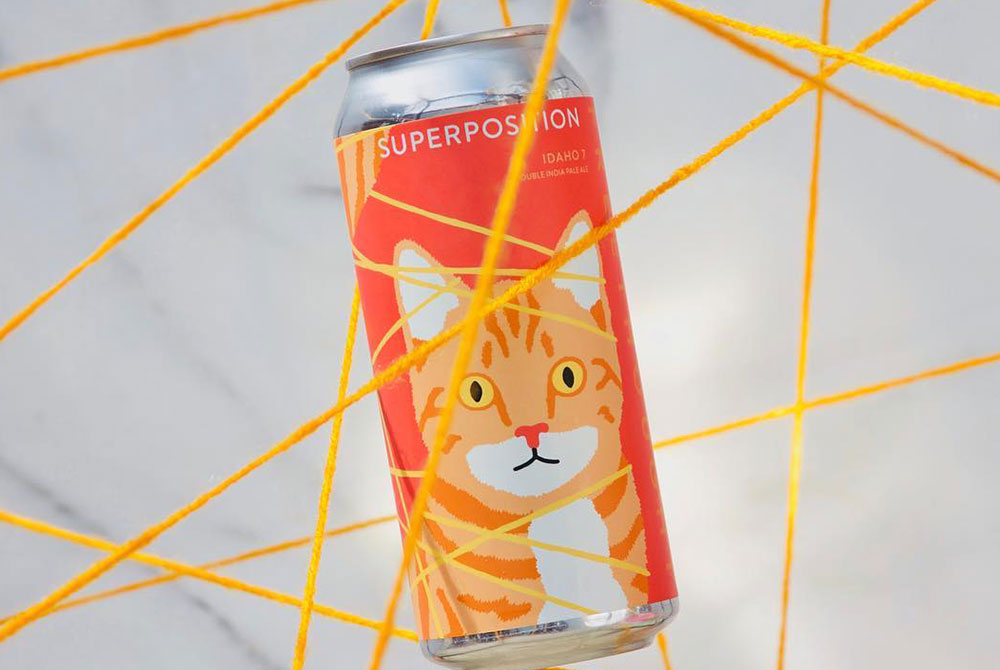 Brooklyn's most decorated contract brewers have found homes in the last year in New York City, building on their success using the business model, which involves renting space at established breweries to make beer, with physical locations.
Lauren and Joe Grimm, spouses and former homebrewers in Gowanus, opened a brewery and taproom in East Williamsburg last fall for their award-winning Grimm Artisanal Ales label. In the airy, plant-filled space, they are brewing well-received hazy and hop-loaded IPAs such as Lambo Door and Maximum Delight, and building impressive blending and barrel programs to create sour ales like Shadow Work and Purple Prose.
Not far away, in Ridgewood, Queens, Jeppe Jarnit-Bjergsø, who lives in Brooklyn and is one of gypsy brewing's earliest and most successful practitioners (as is his estranged twin brother, Mikkel), recently established the first brewery for his thriving international brand, Evil Twin, in a former banquet hall. Here, he is producing new beers carrying names that showcase some of the city's more unique charms, like a snappy pilsner called We All Know What An Empty Subway Car Means, and a series of sweet imperial stouts made with different candy bars. This summer, he plans to open a taproom in a glass greenhouse on the site.
As highly regarded itinerant beer makers in New York City put down roots, new nomadic brewers have entered the game, hungry to build their brands before their brick-and-mortars, attracted to the low costs and creative freedom this way of working brings. Below are two Brooklyn operations, FREETHOUGHT Brewing and Little Blind. What's cool about these nascent businesses is that the people behind them already have impressive resumes in the drinks world, and are using their professional experiences to guide their brewing focuses and produce interesting and delicious beers.
FREETHOUGHT Brewing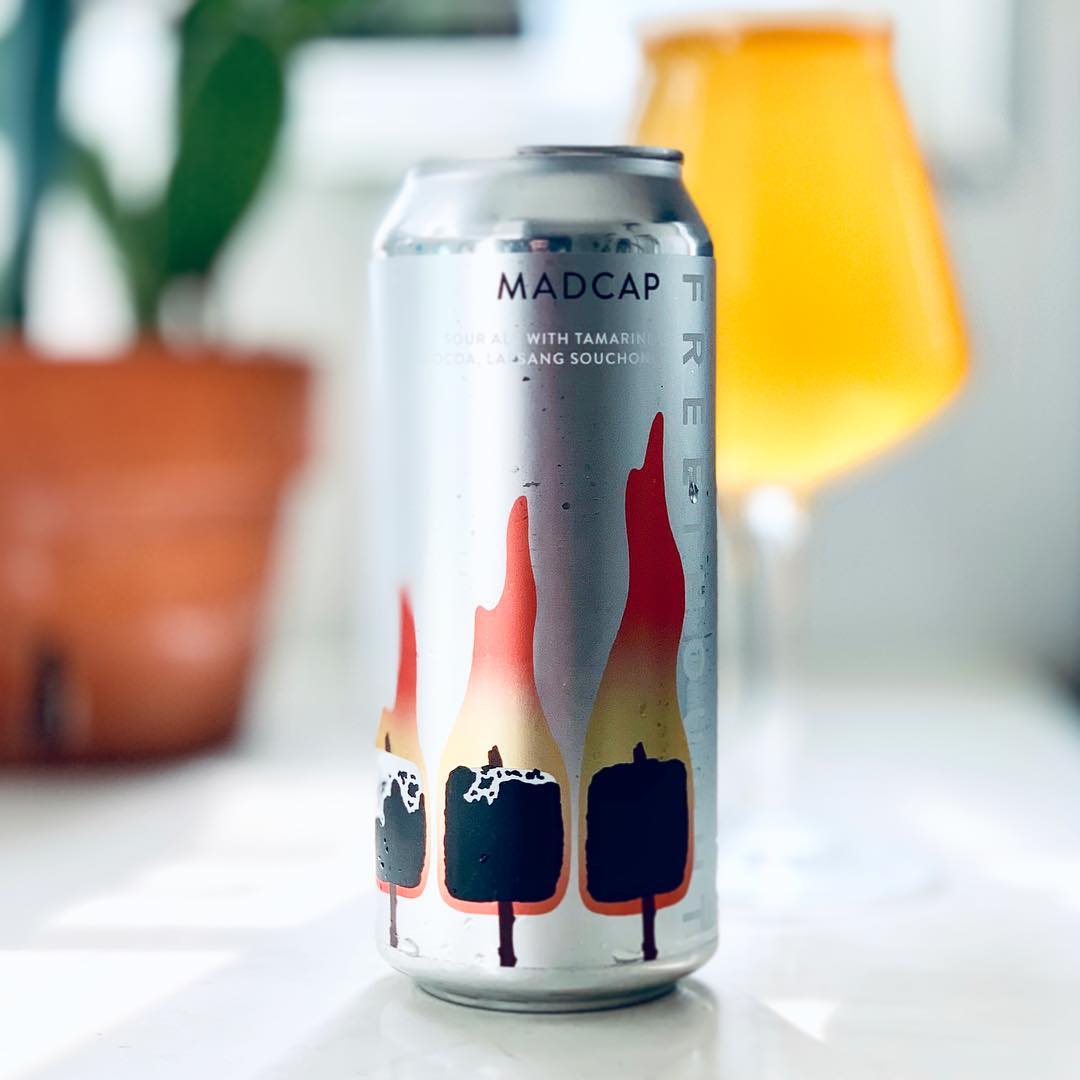 Ben Clayton leads the bar program at the Manhattan outpost of Blue Hill, and its farm-to-table ethos illuminates the thoughtful beers with layered, nuanced flavors he is producing with a longtime friend, Ryan Jorgenson, as FREETHOUGHT Brewing. The duo, who started homebrewing together nearly a decade ago after both had moved from California to Brooklyn, apply some of the same values championed by Blue Hill's prominent chef, Dan Barber, to their brewing practices, from experimenting with landrace and heritage grains in their grist to developing their own mixed cultures of wild yeast and souring bacteria.
It was Clayton's fervor for fermentation and sour beer that sparked a stellar collaboration between Blue Hill and Hudson Valley Brewery in late 2017. "We were attempting to overhaul the restaurant's beer list and making the rounds at a distributor portfolio tasting as you do at those things," he recalls. "We were determined to find the best beer there and Hudson Valley was the clear standout. We asked if they wanted to collaborate that day."
The result was Hylozoa, a bright, citrusy sour ale fermented with microbes collected from raw honey on the farm in Pocantico Hills, 30 miles north of Manhattan, where Blue Hill at Stone Barns is set, and matured in oak wine barrels for eight months. A second version of the same liquid, this time aged for an additional ten months in the wood barrels with locally grown tangerine marigold flowers that the two sides foraged, followed last fall. "I feel very lucky that the collaboration sparked a friendship with them," Clayton says.
Fittingly, FREETHOUGHT's first release in January was a sour ale: Principia, made with local wildflower honey, fennel pollen, lemon, and lactose. Juicy and tart, with a crisp bitterness that was deliciously refreshing, it offered a very different sort of flavor profile than the sour that dropped in early April: Madcap, which had earthy and smoky notes from the addition of Lapsang souchong tea and tamarind.
There is an adept handling of hop-forward beers, too. Superposition, a double IPA brewed with Idaho 7 hops, provided the sweet and milky pleasures of a Creamsicle, bursting with aromas of peach, tangerine, and guava, with a wonderfully hazy appearance that begged to be posted on Instagram. (Spoiler alert: I did. Twice.)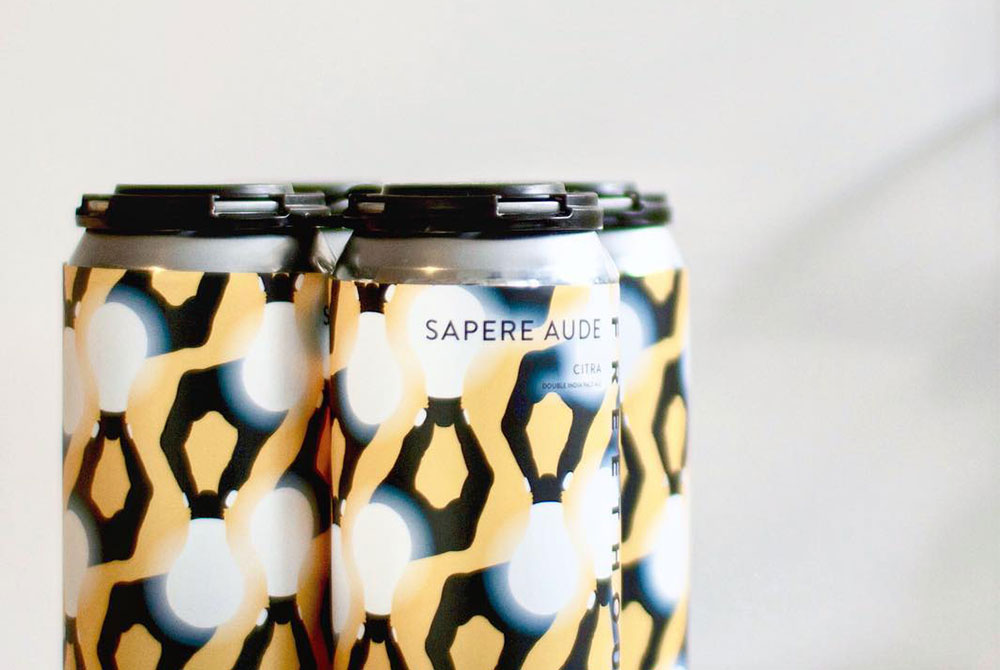 Clayton, who lives in Williamsburg, and Jorgenson, who recently returned to California, are striving to inspire awareness about eclectic ingredients and showcase seasonality in their limited-edition ales, which are sold on tap and in cans at bars, restaurants, and beer stores mostly in the New York metropolitan area (a limited amount is also shipped across the country; distribution is handled by Twelve Percent Beer Project, a company that works with many of today's contract brewers). For spring, the phantom operation will soon drop Museum Dose, what they are calling a "botanical sour ale" made with strawberry, sarsaparilla, and birch; and Open, a single-hopped IPA designed to showcase Simcoe's floral, berry, and pine notes. "We want our beers to reflect what you might see at farmer's markets or on seasonal menus in New York at any given point in the year," Clayton says.
Jorgenson adds that a way in which they hope to inspire awareness of their focuses is to share their products in novel spaces for the beer world, and to constantly expose themselves to new perspectives. "We want to include diverse opinions in our process because exposure improves knowledge-sharing and fosters understanding," he says. "This ties into our name. Being a freethinker is about embracing individuality through openness and kindness."
Little Blind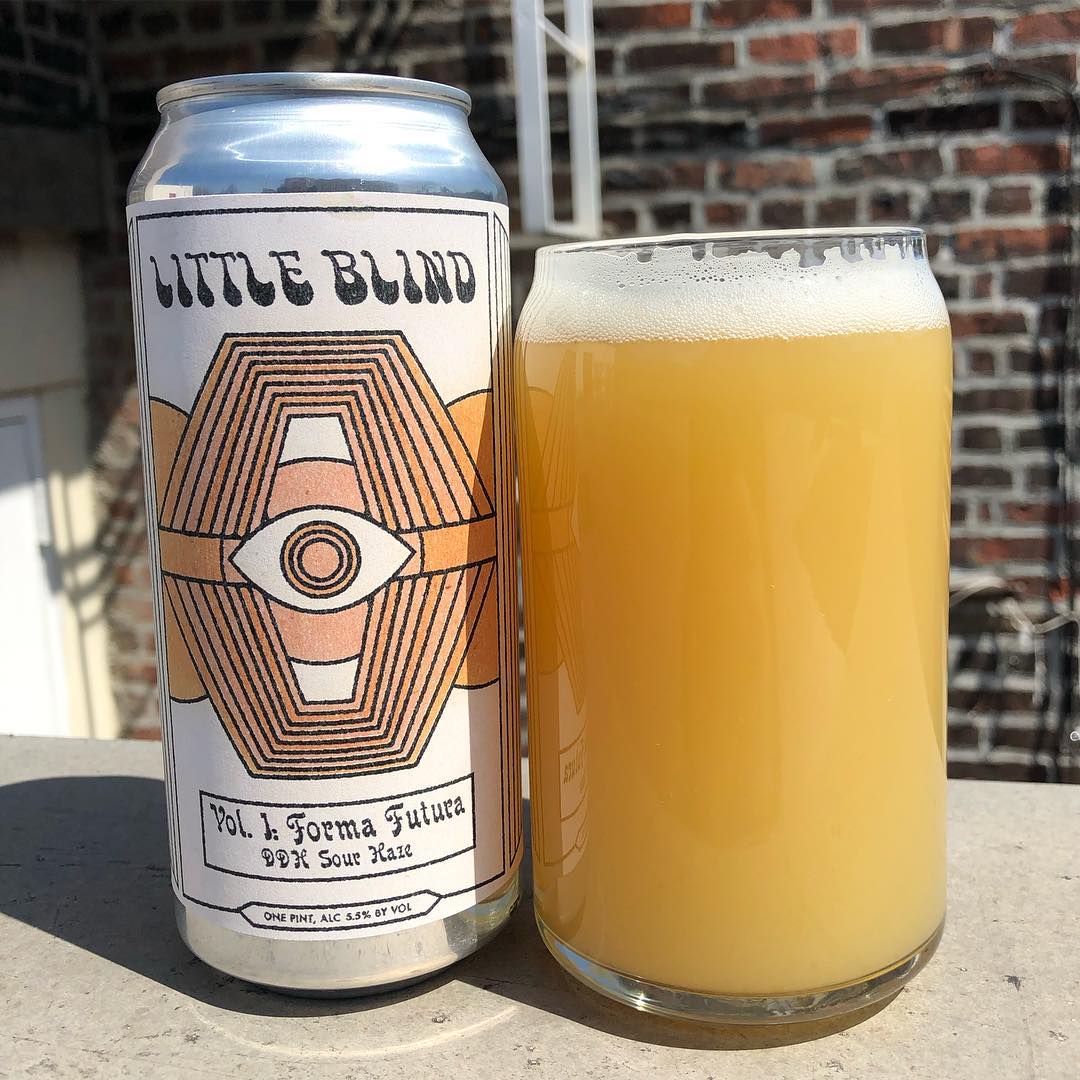 After graduating with a degree in microbiology, Drew Bombard worked in the labs of Brooklyn Brewery and New Belgium for most of the last decade, tasked with ensuring that two of the nation's largest craft breweries were producing consistent, high-quality beer. From diagnosing yeast health to understanding how certain beers taste when marred by off-flavors and analyzing flavor profiles at different points during fermentation, Bombard says his career in quality assurance "taught me the attention to detail that goes into putting out the best possible beer from batch to batch." Bombard, who lives in Williamsburg, will now apply those same standards to his own recipes under the label Little Blind, a name he also uses for a lo-fi pop project. "I'm just hoping the beers taste better than the demos sound," he says with a laugh.
Like any good scientist—especially one who is also a brewer—Bombard likes to experiment. To start, he plans to focus on the recent trend of sour IPAs, a category that marries hazy New England-style IPAs with an added clean, sharp tartness from the use of lactobacillus in fermentation, the same type of bacteria that produce yogurt. "The varying intensities of bright acidity derived from the microorganism can really boost the fruit perception and juicy, tropical quality gained from using certain hop varietals and dry-hopping techniques in these IPAs," he says of lactobacillus, one of the stars in Brooklyn Brewery's Bel Air Sour, a tart, fruity sipper he helped create.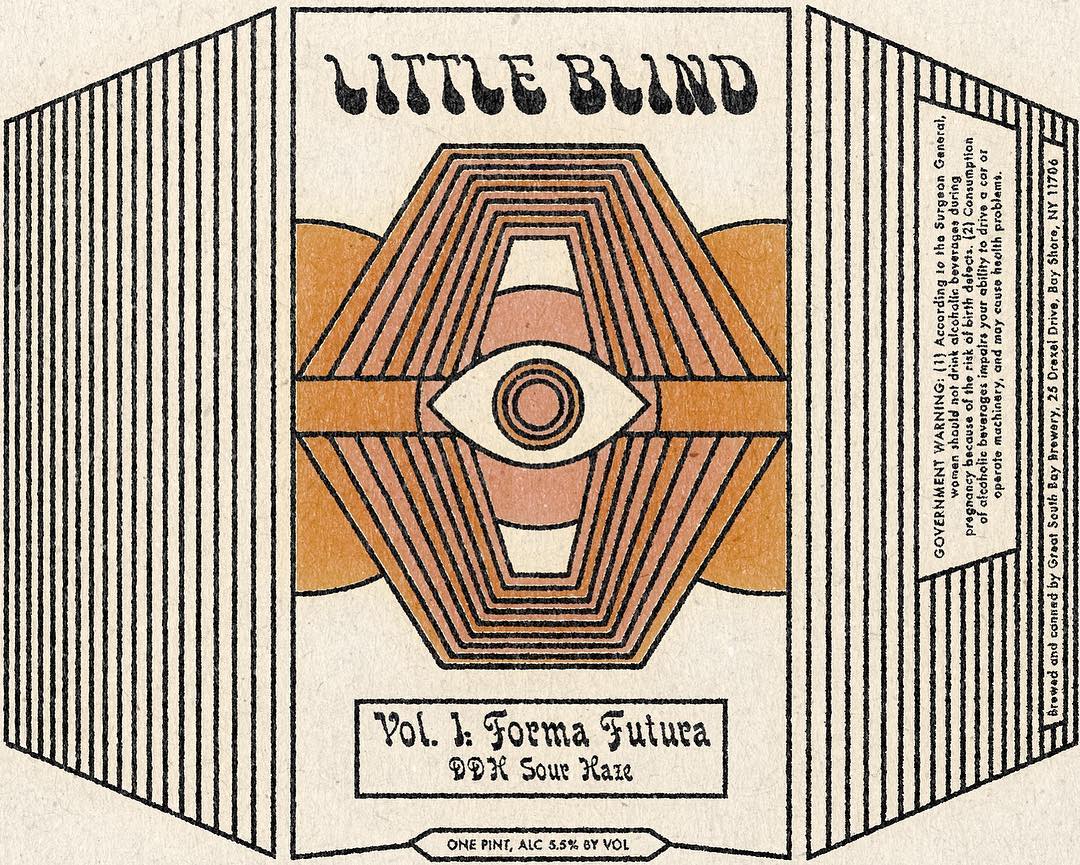 Little Blind's first release, Forma Futura, dropped last week and is being sold on tap and in cans at select bars and beer shops in New York City and on Long Island. Bombard inoculated his first crack at nomadic brewing with a culture of souring bacteria he grew from grains in a makeshift incubator. "It's more like a sourdough starter than a commercial strain you buy at a homebrew shop or yeast bank," he says.
He calls Forma Futura "a good rooftop, warm-weather companion." He adds, with more detail: "It's a super hazy double dry hopped sour IPA featuring lush aromas of fresh-squeezed orange juice, gummy candy, and stone fruits, with each sip of bright, clean acid balanced by a soft, pillowy texture from a base of flaked oats and unmalted wheat."
Liked this article? Sign up for our newsletter to get the best craft beer writing on the web delivered straight to your inbox.