Photos by Brewery Bhavana
Photos by Brewery Bhavana
Photos by Brewery Bhavana
Photos by Brewery Bhavana
Editor's Note:
Every now and then, we'll send a little postcard from a brewery, bar, or restaurant that inspires us with some words and a few images.
Every once in a while, I visit a brewery that's so special, so interesting, so singularly unique that I feel compelled to write about it. This is what happened to me at Brewery Bhavana in Raleigh, North Carolina — if not the last place I'd expect to find an elegant, Laotian-inspired restaurant and craft brewery, then certainly not the first.
But regardless of my preconceived notions, it's impossible to argue that the space at 218 Blount Street holds one of the American South's most fascinating contributions to craft beer culture. The attention to detail is incredible. The airy, light-filled space evokes the elegant simplicity of Luang Prabang, the Laotian city where co-founders Vansana Nolintha and his sister, Vanvisa Nolintha spent the most formative years of their childhood, and where their third partner, homebrewer Patrick Woodson, traveled after a stint in the Peace Corps. As the story goes, Woodson was visiting his parents in Raleigh, and was surprised to find Bida Manda, a Laotian restaurant. He booked a table, talked to restaurant owners Vansana and Vanvisa, and the rest is history.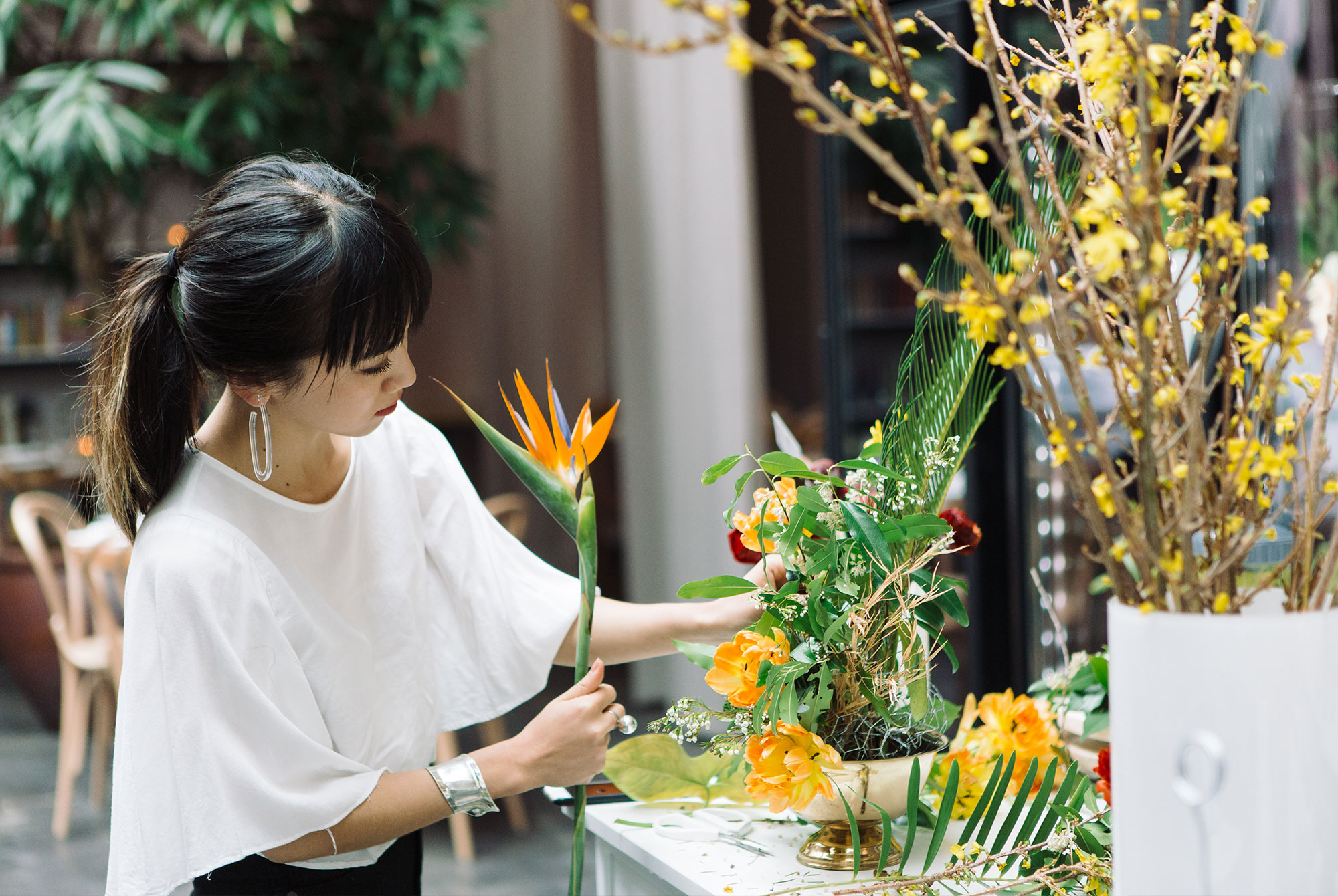 Besides its obvious Laotian influences, what's most interesting about Brewery Bhavana is that it's not just a brewery, or a restaurant, but a flower shop, and curated bookstore. Beneath potted fig trees, you'll find petals in every shade of the visible spectrum, from vibrant yellows and oranges to pale, almost fragile purples. On pristine white tables sits Rad Women Worldwide and The Essential Rumi. You can drink, you can eat, and you can reflect on nuance, beauty, and human ingenuity.
There's no brewery in the world like Brewery Bhavana, and that's a beautiful thing. It's worth a trip to Raleigh by itself.
Liked this article? Sign up for our newsletter to get the best craft beer writing on the web delivered straight to your inbox.