Editor's Note:
Every now and then, we'll send a little postcard from a brewery, bar, or restaurant that inspires us with some words and a few images.
It was bleak and quiet on the streets of Williamsburg — bleak and quiet by New York's standards. The East River's cool breeze was a reminder that the impending fall season was upon us. There's a beaming light from the crimson steel doorway that is Brooklyn Brewery; drawing closer like a lighthouse guiding a ship back to the harbor.
I'm greeted by the scent of a fresh mash polluting the air that instantly transports me to my college days of working at my local brewery. I saunter towards the bar, still in my nostalgic haze, and the soothing sound of Neil Young's voice — who is going on about a needle and the damage done — brings me back to the present moment.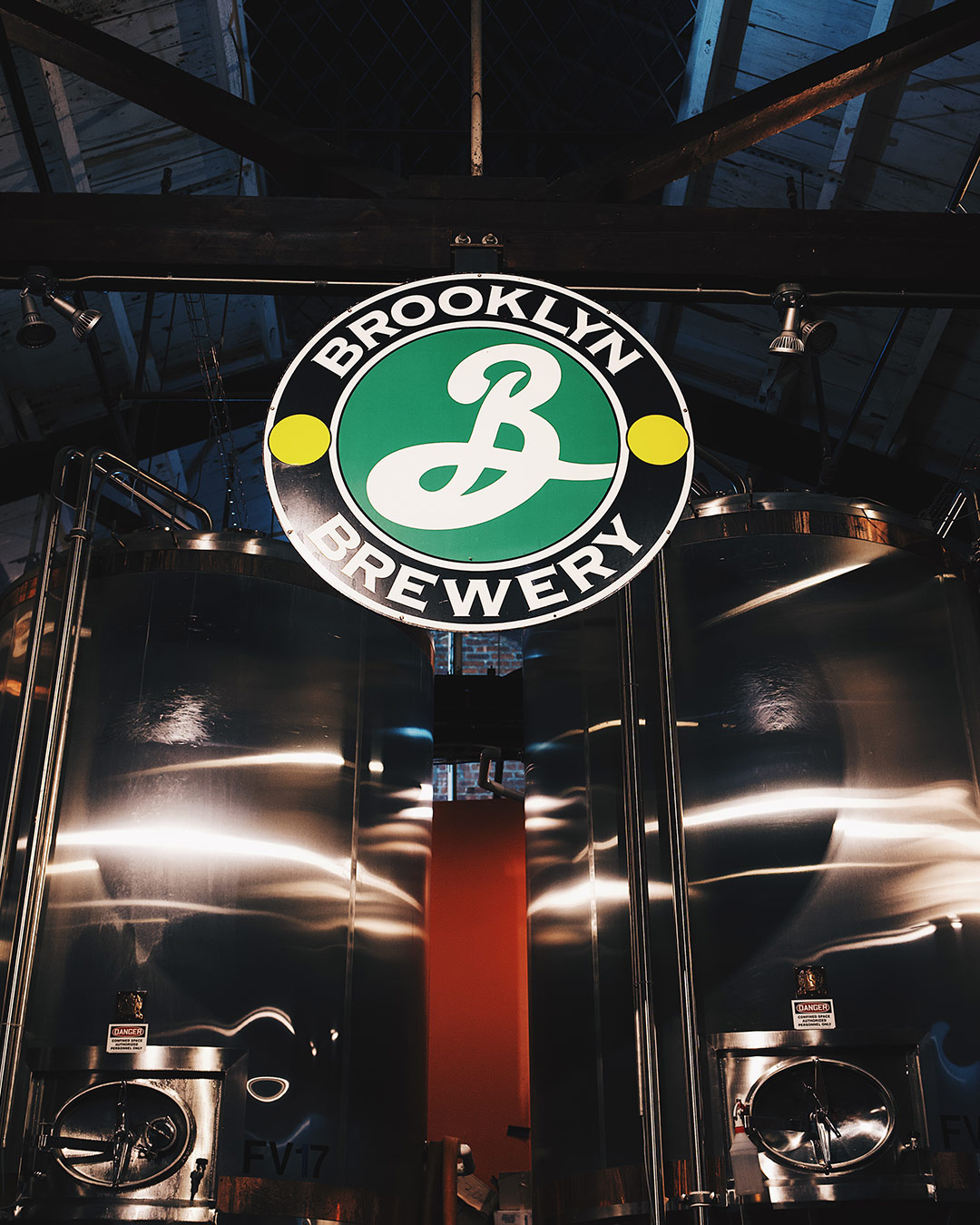 Perusing the chalkboard of beers to choose from, my eyes fixate on the description of the London Göse Dark, a recent collaboration with London based brewery London Fields. This pleasantly tart, dark and sour ale, brewed with salt had me salivating. The deserted burgundy leather couch calls my name. The taproom is filled with tourists, while the few locals are nestled up to the bar. The energy in the room is warm, calm, inviting. The exposed brick and wood accents are quintessential Brooklyn. This is Brooklyn Brewery.
Liked this article? Sign up for our newsletter to get the best craft beer writing on the web delivered straight to your inbox.