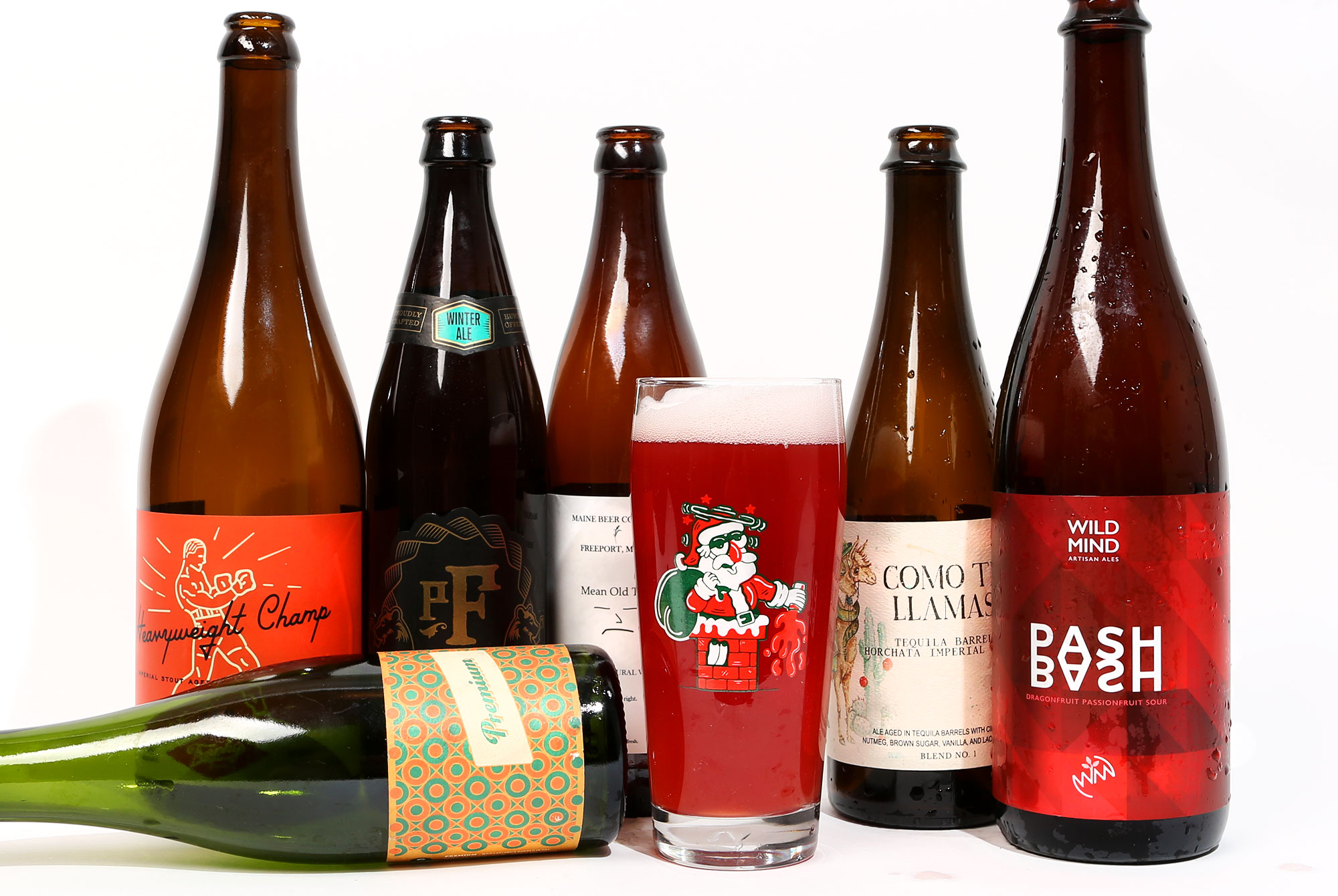 It's stout season, baby. Time to light the fire, pop those imperial stouts, and enjoy an evening with friends. We might not agree on everything, but we all know that stouts are the ultimate winter beer.
"But wait," says your weird cousin Jeff. "What about barleywines? All those thick, Werther's Original-tasting, caramel-y malt bombs that you had saved through the warm months are finally appropriate. Get on your long johns and sip a 14% barleywine."
And that brings up another point. What about sours? You want to drink a complex, fruited, possibly barrel-aged wild ale and end the night with a few antacids? Go wild!
Of course, it's always pilsner season. Crack a couple crispy pilsners with the Christmas ham and you're set for the night. And if you're looking for the Winter Warmer or a Christmas Ale, you'll find that here. Christmas beers fall into a broad category of seasonal, spiced beers with roots dating back to the 10th century.
If we're being honest, any beer can be a winter beer. We definitely recommend leaning into darker styles (think stouts, porters, barleywines, dark sours, Biere de Garde, etc.), but who's to keep you from drinking what you want? If you're itching for something hoppy, we suggest an IPA that's evenly balanced between juicy and bitter. And don't stop drinking those pilsners, because those are perennial.
We picked out fifteen beers across a variety of styles that we'll be enjoying this winter. Many of our selections are only available at the brewery, so you might need to travel or trade to taste these hot commodities. But, we did sneak in a couple of regional options that should be easier to find. Happy drinking!
Larkspur
Brewery Bhavana — Raleigh, NC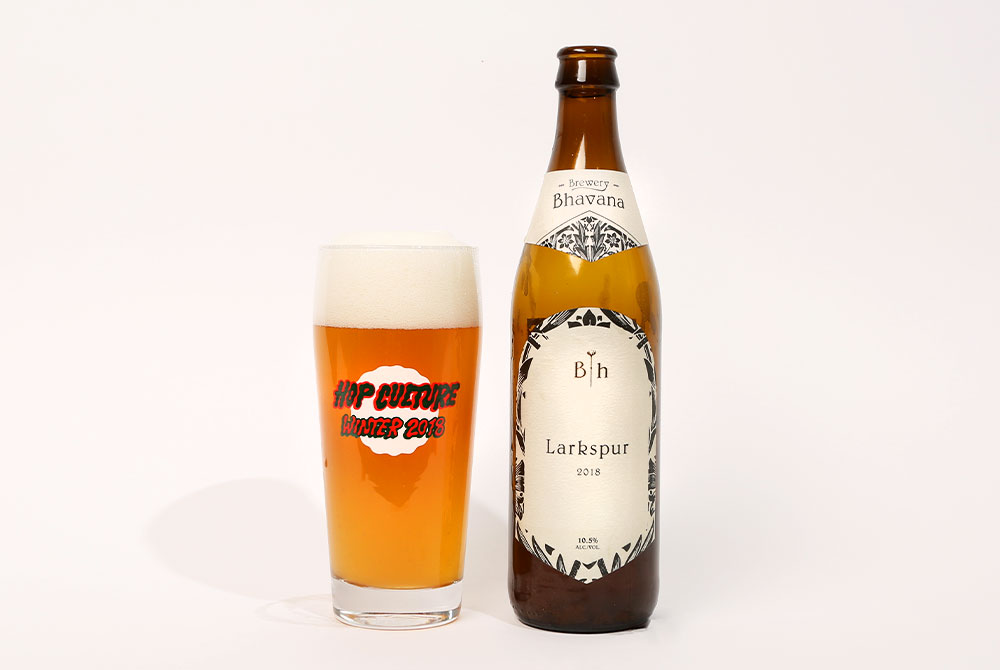 Bière de Champagne– Brewery Bhavana makes some of our favorite saisons and grisettes — and don't sleep on their hoppy selection. I was especially intrigued by this Bière de Champagne, a luscious, festive beer. Bhavana's Co-Founder and Head Brewer suggested Larkspur for the winter, saying, "We like bubbles by a fire in the winter." I agree! For a unique twist on New Year's Eve, switch out your bottles of bubbly with Larkspur.
Little Whip
Calusa Brewing — Sarasota, FL
IPA– Some people might balk at the inclusion of a New England IPA on a winter beer list. To them, I say, "Whatever yo." This is a great beer. Calusa, which we included on our list of the best breweries of 2018, has been making expertly crafted juicy beers for a while now, and they've really hit their stride. Little Whip is velvety smooth and juicy, with a carefully added bitterness for balance. I wouldn't exclusively drink hoppy beers all winter, but I'm a fan of working a few balanced IPAs into the mix.
Sticky Bun
Great Notion Brewing — Portland, OR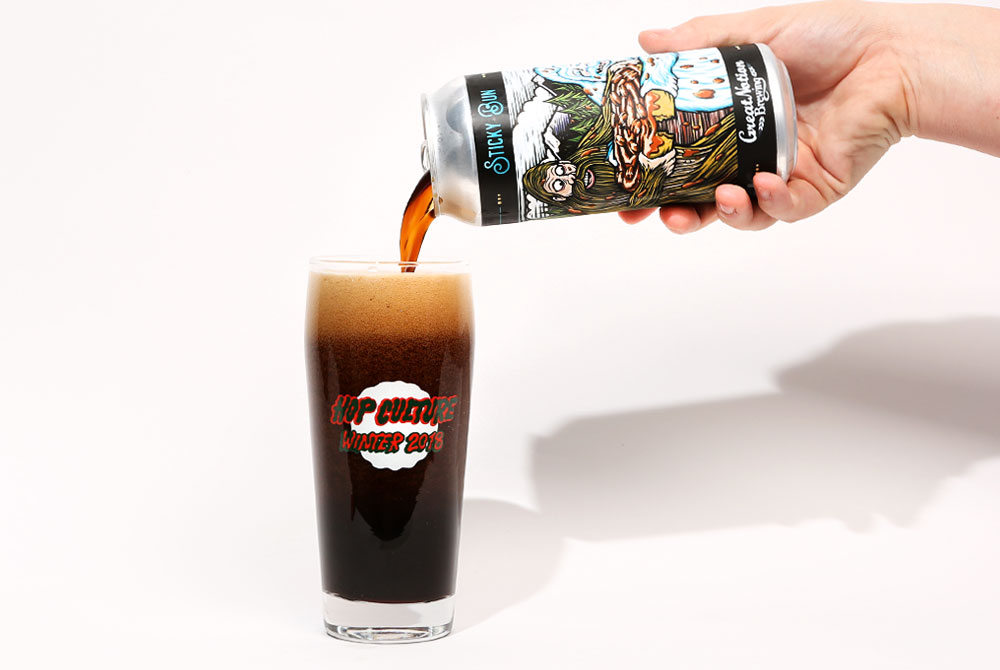 Imperial Stout– We're happy to drink anything from this Portland, Oregon-based brewery, but we're most impressed by their stouts. Double Stack made our list of the best beers of 2018 and we recently tried Bourbon Barrel Double Stack, which was even more mind-blowing. Both Double Stack and BBA Double Stack would make great winter beers, but we chose Sticky Bun, a breakfast stout brewed with brown sugar, toasted pecans, and cinnamon, for inclusion on this list. No judgment if you drink this Christmas morning.
Bourbon Barrel Black Maple
Jackie O's Pub & Brewery — Athens, OH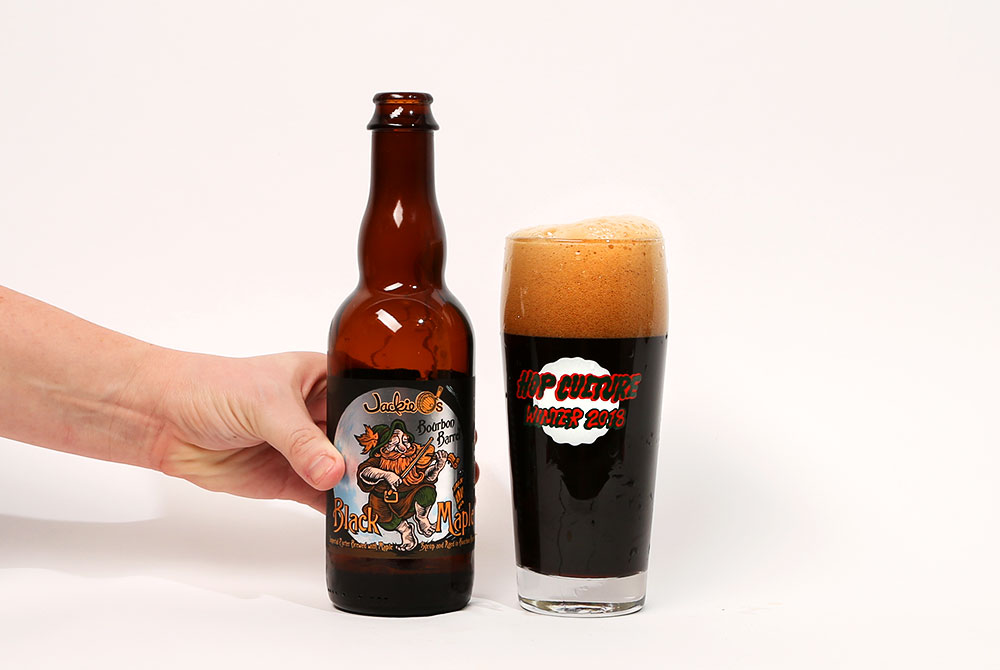 Imperial Porter– Another brewery that revels in dark beer, Jackie O's is making some of the best stouts, porters, and barleywines in the country. This imperial porter was perfectly rich, with warming notes of chocolate and maple. And yet, it was also surprisingly drinkable. Recently, we've seen Jackie O's beer creeping into a few new states; if you have the chance to try them, go for it.
Mean Old Tom
Maine Beer Co. — Freeport, ME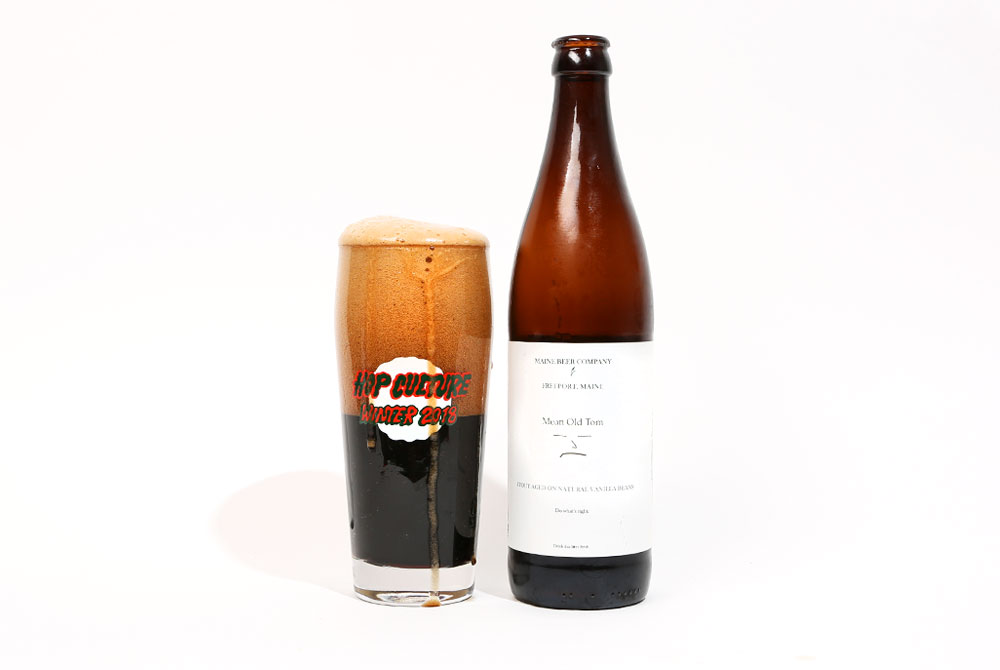 Stout– Earlier this year, Mean Old Tom performed well during our stout blind tasting. Like most Maine Beer Co. beers, it's relatively simple, but that's what makes it great. The brewery is known for its quality and reliability, and Mean Old Tom doesn't disappoint. It's drinkable, roasty, and slightly sweet. Enjoy on a chilly winter afternoon.
Como Te Llamas
Monday Night Brewing — Atlanta, GA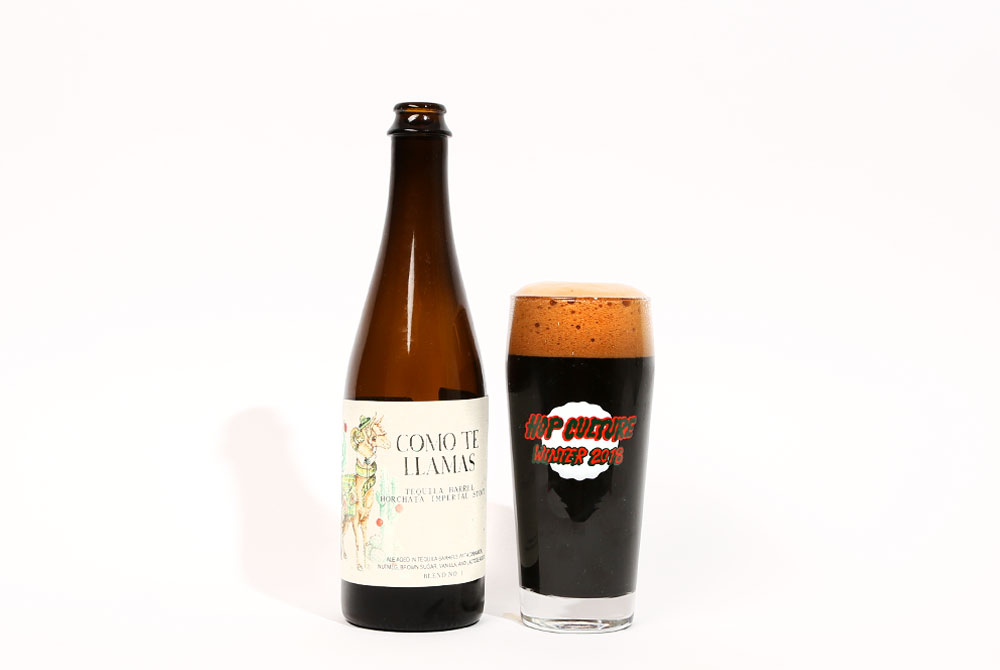 Imperial Stout– Monday Night Brewing in Atlanta, Georgia, made this tequila barrel-aged imperial stout to mimic a horchata. A fun and exciting beer, Como Te Llamas coheres despite the incredible number of adjuncts (cinnamon, vanilla, lactose, nutmeg, and brown sugar), which often lead to a sickeningly sweet mess. Como Te Llamas is a testament to the skill of one of Georgia's most exciting breweries, and we look forward to more beers coming out of the South.
Winter Ale
pFriem Family Brewers — Hood River, OR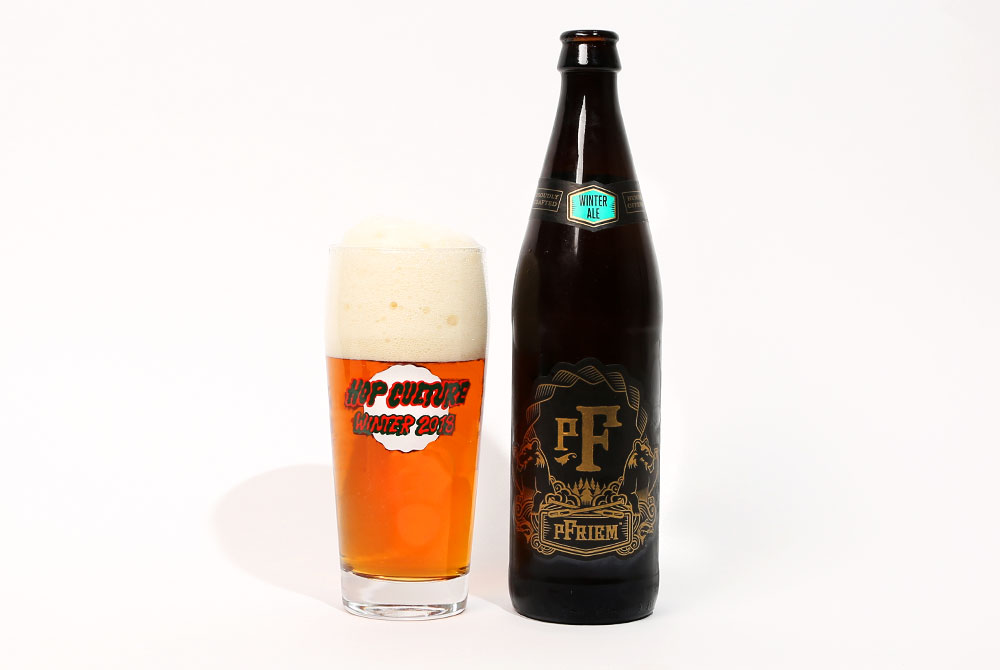 Winter Ale– pFriem and Maine Beer Co. are two sides of the same coin. They're both regional breweries producing well-made, consistent beer, and neither gets nearly enough praise for what they do. Winter Ale won't knock off your brand new Christmas socks, but that's okay — it's a stalwart, a nostalgic beer full of zesty orange flavors and cooling spruce. Share a few bottles with family over dinner.
Barrel Aged Christmas Bomb!
Prairie Artisan Ales — Tulsa, OK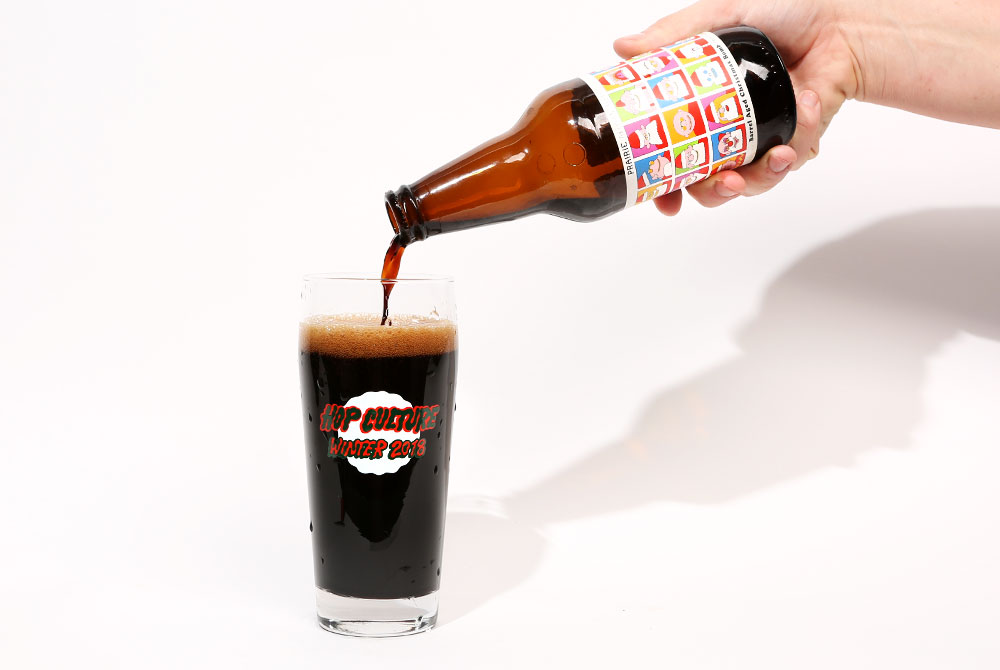 Winter Ale– Prairie's Bomb! series is well-known for featuring flavor explosions and avoiding subtlety, and Barrel Aged Christmas Bomb! is no exception. We've actually been holding onto this bottle for about a year and the spice notes haven't receded. In fact, a whiff of this beer warmed our nostrils with pleasant capsaicin, the result of some delightful ancho chiles. Often, we find that spiced beers go too overboard with the heat, but Christmas Bomb! is restrained enough to make for an enjoyable beer, while still offering a Christmas-y kick.
Ensorcelled
The Rare Barrel — Berkeley, CA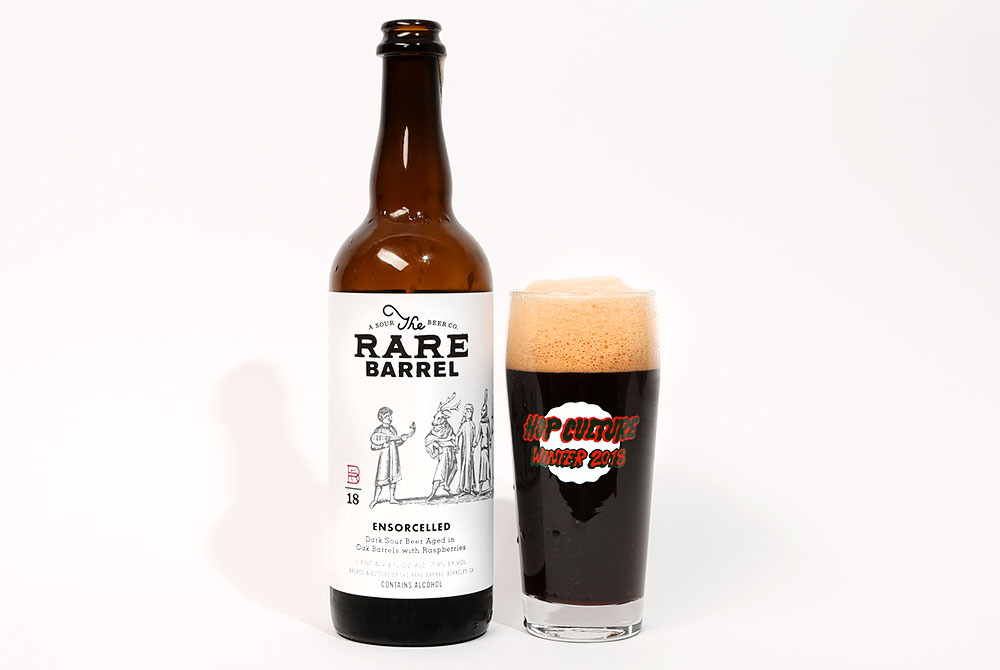 Dark Sour Ale– Not only is this beer's name incredibly fun to say (Ensorcelled! Ensorcelled!), but it also happens to be delicious. This dark sour ale is a blend of oak-aged red sour beer and oak-aged black Brett beer. After blending, the sour wizards at The Rare Barrel let the beer rest on raspberries for months. The result is a pleasantly tart, complex sour that's great for pre-Christmas dinner appetizers, and the perfect pairing for a sharp cheese.
Premium
Separatist Beer Project — Easton, PA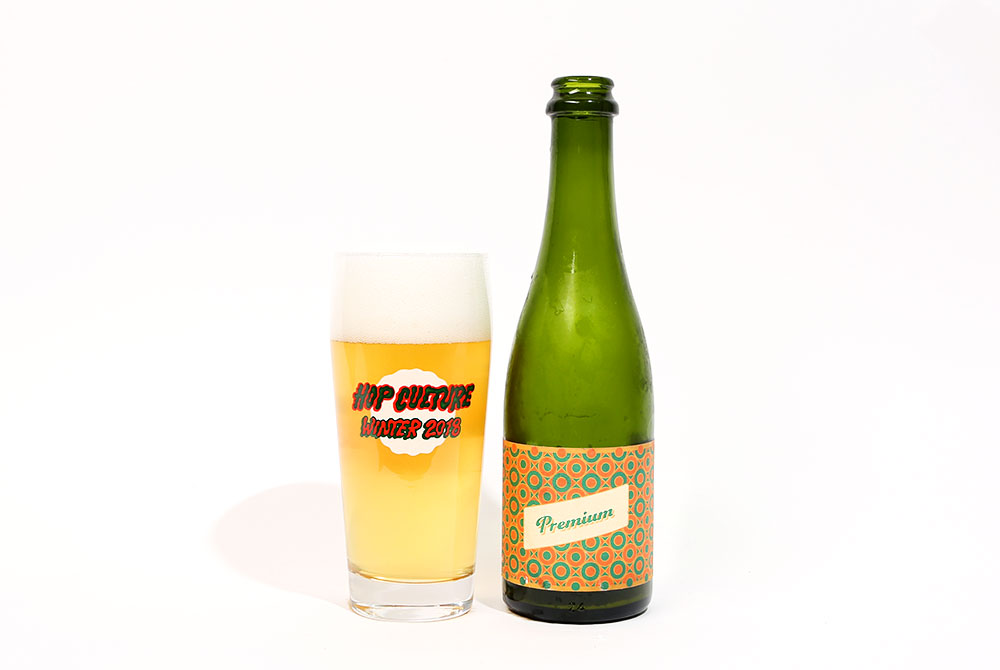 Wild Lagerbier– Recently, Sole Artisan Ales became Separatist Beer Project, and Premium is our favorite beer since the rebrand. Ever heard of a wild lager? Neither had we, until we got our hands on Premium. The beer has the great funk and light citrusy tartness of a wild ale, but it's also damn refreshing. Plus, that label is straight out of a Wes Anderson film.
Heavyweight Champ
Trophy Brewing Co. — Raleigh, NC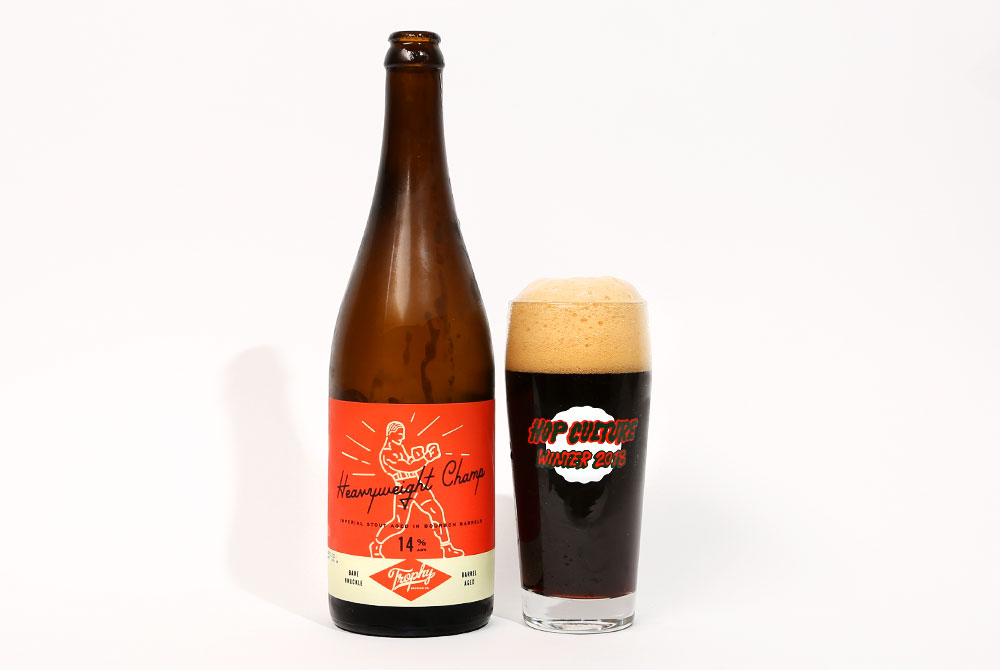 Imperial Stout– This is a post-dinner beer, best for enjoying with a thick slice of chocolate cake, or maybe a tiramisu. At 14 percent, it's a hefty brew, but it manages to remain drinkable. Pour it into a couple hot cocoa mugs and enjoy with friends.
Pash Bash
Wild Mind Artisan Ales — Minneapolis, MN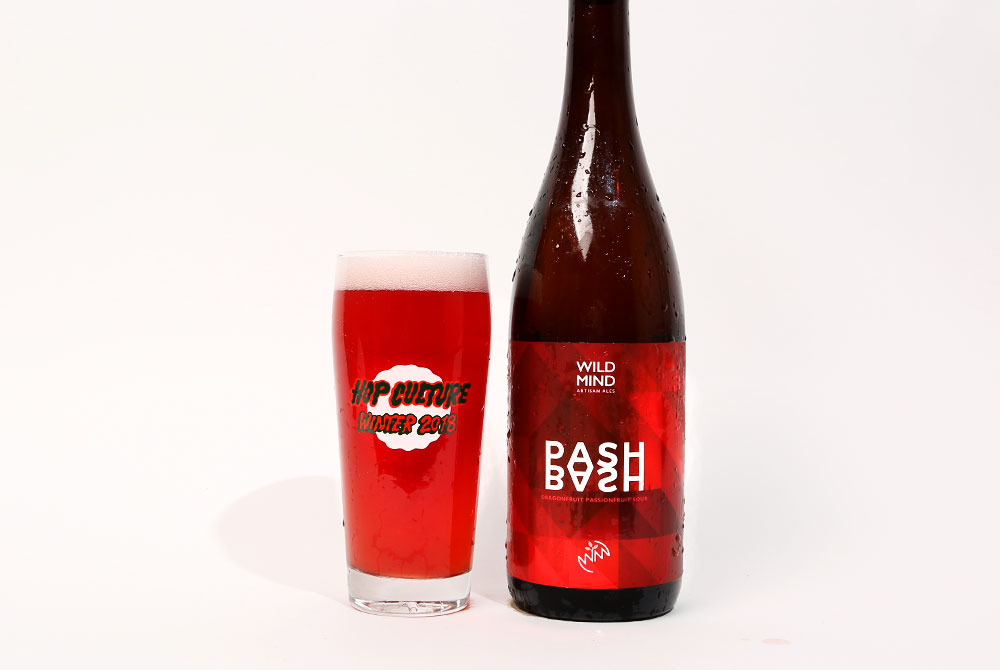 Wild Ale– Minneapolis, Minnesota was one of our Five Best Beer Cities of 2018, and Wild Mind was part of the reason why. Pash Bash might not seem like a true winter beer — the passionfruit and dragonfruit evoke thoughts of tropical islands, not fireside chats — but the burst of bright fruit flavor was a welcome break from the row of rich stouts. Pash Bash is effervescent and blends sweet and tart, resulting in a lovely drinking experience. Plus, the label matches any good winter flannel.
Raisin Eaters
Wren House Brewing Co. + Tioga-Sequoia Brewing Co. — Phoenix, AZ + Fresno, CA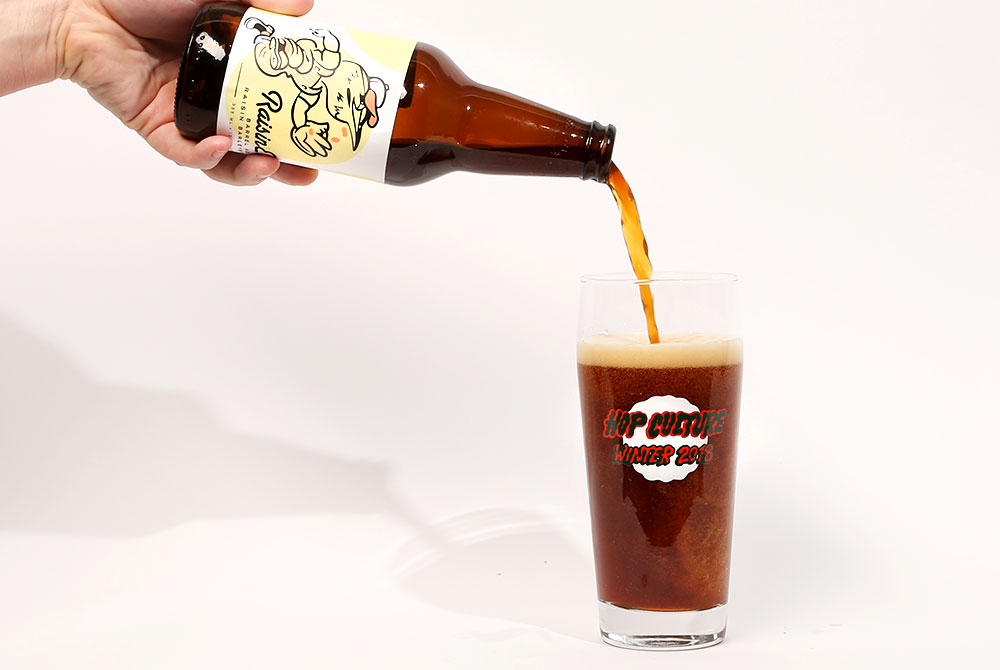 Barleywine– I had no idea there used to be a Minor League Baseball team called the Fresno Raisin Eaters, but that's why we have breweries to teach us new things. Hop Culture favorite Wren House teamed up with Tioga-Sequoia to pay homage to the 1906 team, adding raisin puree to create an extra smooth, rich beer that tastes like a delicious port wine. Sip your way through this caramel, toffee treat.
Volume Fourteen: Embroidered Bird Motif, 19th Century
Wunderkammer Bier — Greensboro Bend, VT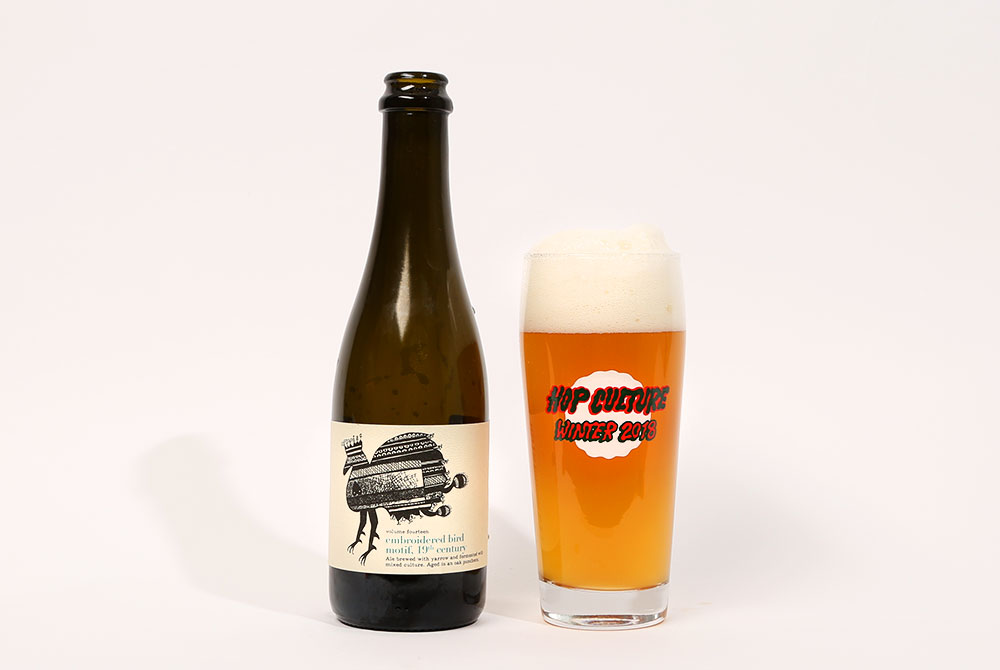 Wild Ale– We tried our first Wunderkammer beer in November and we've been looking for more ever since. Volume Fourteen: Embroidered Bird Motif, 19th Century didn't disappoint. In fact, this might be one of my favorite beers of the year. Vasilios Gletsos (Head Brewer and Production Manager at Hill Farmstead) is an expert brewer and craftsman, and managed to pack this beer full of refreshing simplicity and thought-provoking complexity. As you sip your way through the beer, you'll find subtle notes of flavor… an incredible fact, considering that the only ingredient Gletsos added was foraged yarrow. The rest of the flavor comes from the mixed culture and oak puncheons.
Keller
Zero Gravity Craft Brewery — Burlington, VT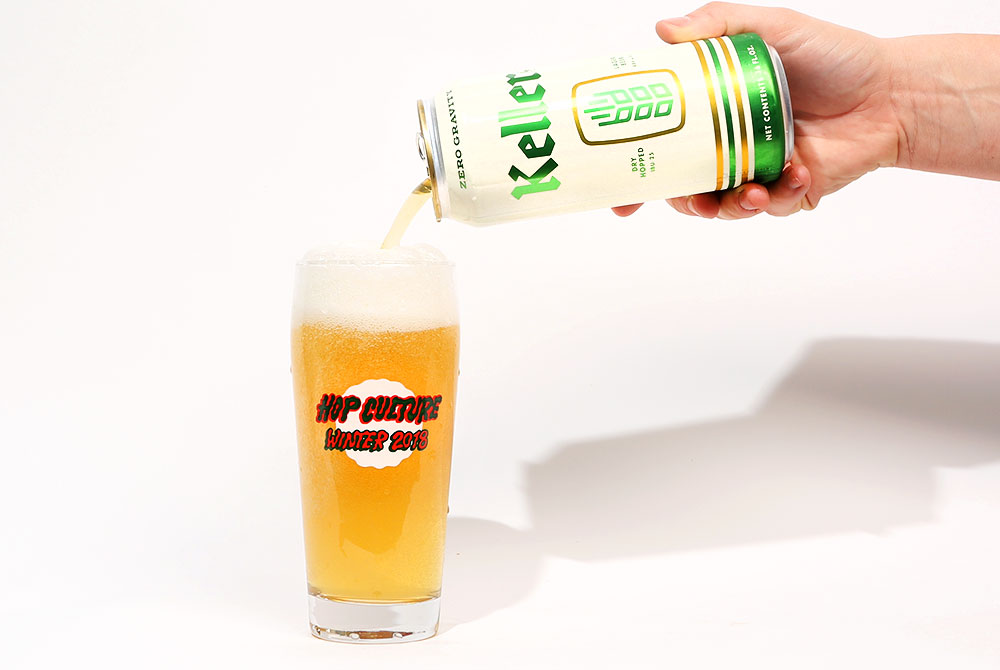 Kellerbier– We round out our list with a great beer from one of our unsung favorites: Zero Gravity in Burlington, Vermont. Keller is a classic beer. There's no fuss or challenge with this one. Crush it while you prepare Christmas dinner and then keep putting it back it as you open gifts with friends and family.
Liked this article? Sign up for our newsletter to get the best craft beer writing on the web delivered straight to your inbox.