Editor's Note:
Every now and then, we'll send a little postcard from a brewery, bar, or restaurant that inspires us with some words and a few images.
When someone suggested we throw a craft beer festival in Los Angeles, California, everyone on the Hop Culture team got excited. We've thrown festivals across the country but have never visited the City of Angels to spread the juicy mission. Plus, some of our favorite breweries, wineries, and restaurants are based on the West Coast.
What The Festival Was Like
So Juicy Brews Beach Party was born! Thirty of the country's juiciest breweries, plus Love Hour, Highroller Lobster, and I Love Micheladas. We had Thom Lessner spinning vinyl and cocktail umbrellas for every beer taster. Hawaiian shirts as far as the eye could see. It was a true party.
The People To Thank
A special shoutout to Brouwerij West, who hosted the event. The whole Brouwerij West team went out of their way to make it a success, but we have to give a special shoutout to Vito Trautz, Marketing and Brand Director at Brouwerij, who was instrumental in the event's production. Not to mention, he captured some real magic behind the camera.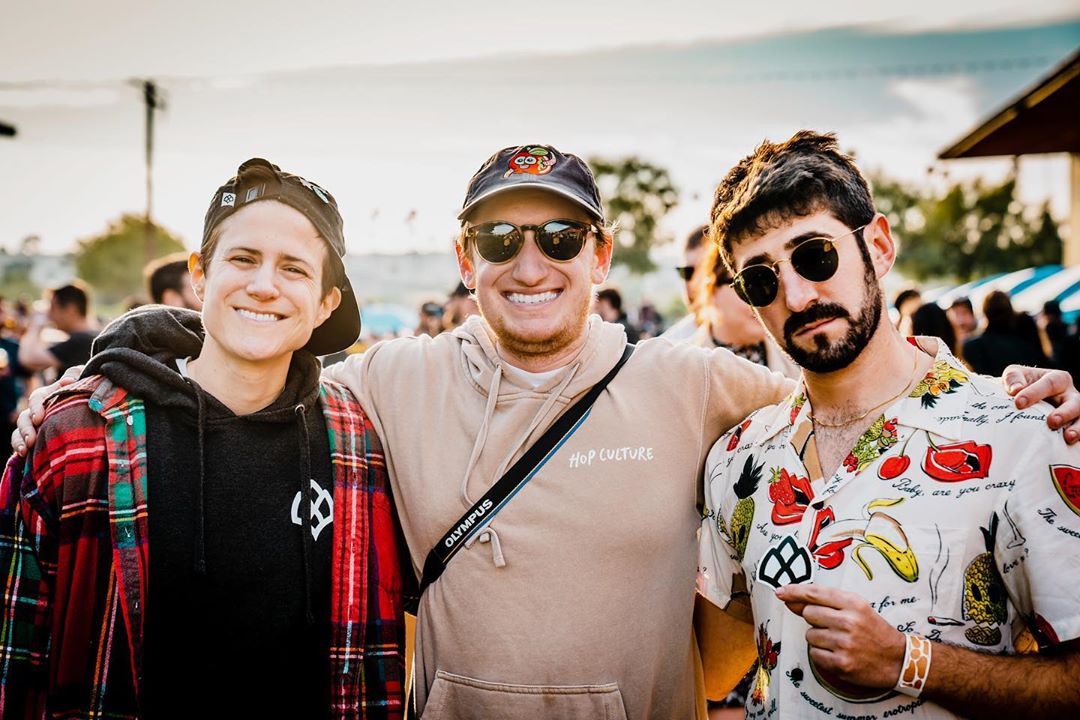 We owe a huge thank you to Craft Beer Guild LA, who made sure the beer arrived fresh and juicy, and to our partners, Westrock and Oregon Fruit Products, who helped make the festival a success.
But the true heroes of the event are the consumers, the rowdy but respectful drinkers who came to party in San Pedro. We're especially appreciative of those who came dressed in appropriate beach attire!
The Brewery List
Last but not least, we couldn't have done the event without the support of the amazing independent craft breweries that made themselves and their products available. Here they are, in alphabetical order:
Arizona Wilderness Brewing Co. (AZ)
Babgy Beer Co. (CA)
Bearded Iris Brewing Company (TN)
Bissell Brothers (ME)
Bottle Logic Brewing (CA)
Brouwerij West (CA)
Casa Agria Specialty Ales (CA)
Cellador Ales (CA)
Cerebral Brewing (CO)
Creature Comforts Brewing Co. (GA)
Double Nickel Brewing Co. (NJ)
Ever Grain Brewing Co. (PA)
Great Notion Brewing (OR)
Green Cheek Beer Co. (CA)
Highland Park Brewery (CA)
Homage Brewing (CA)
Horus Aged Ales (CA)
Humble Sea Brewing Co. (CA)
J. Wakefield Brewing (FL)
Magnify Brewing Company (NJ)
Modern Times Beer (CA)
Mumford Brewing (CA)
Parish Brewing Co. (LA)
Resident Culture Brewing Co. (NC)
Russian River Brewing Co. (CA)
State Brewing Co. (CA)
Shacksbury Cider (VT)
The Bruery (CA)
The Rare Barrel (CA)
Three Weavers Brewing Co. (CA)
Wren House Brewing Co. (CA)
We love you all! Cheers West Coast, and we'll see you again on 4/18 for Juicy Brews WestFest at The Rare Barrel.
Love,
Team Hop Culture
Liked this article? Sign up for our newsletter to get the best craft beer writing on the web delivered straight to your inbox.