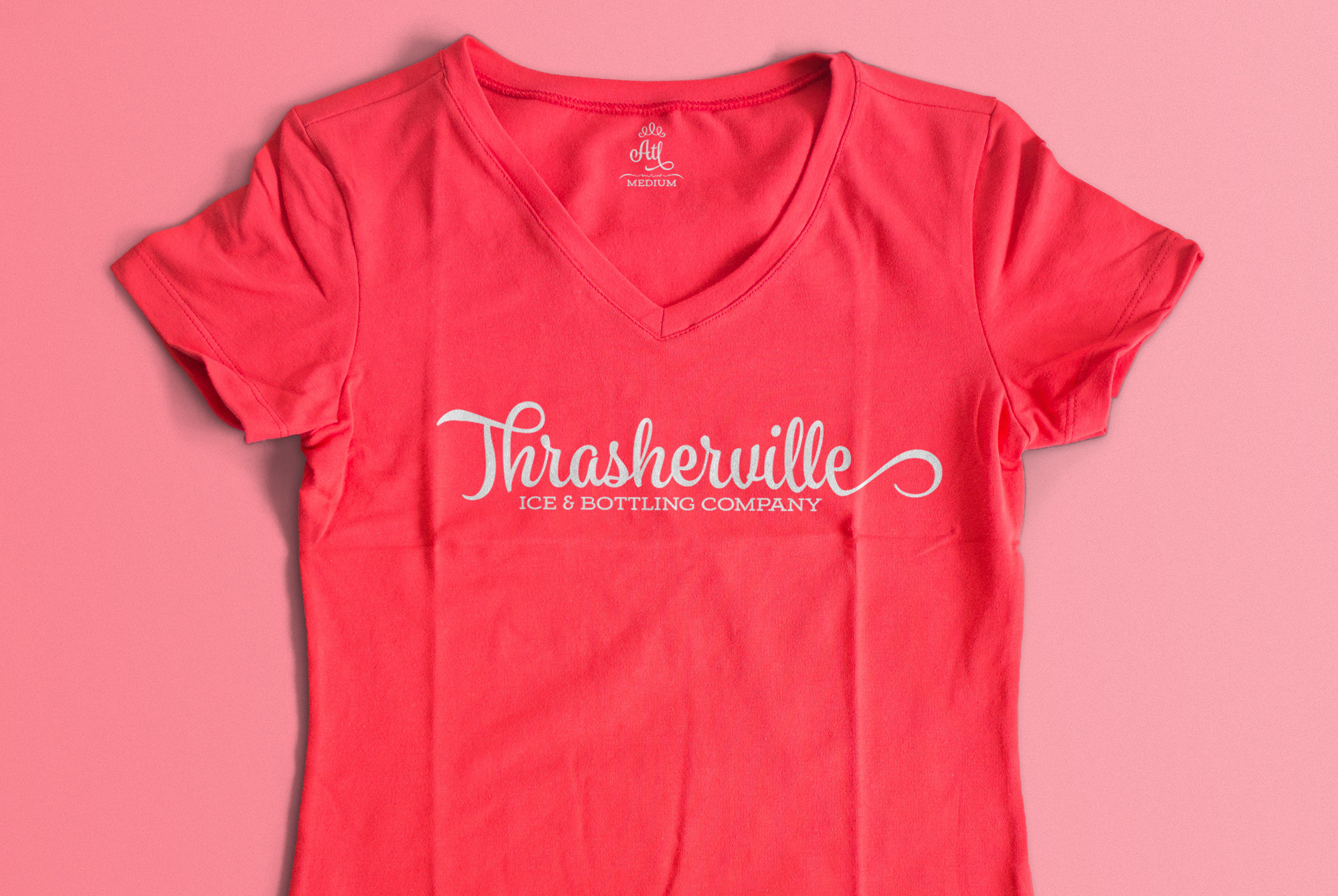 In early 2017, we heard about a gentleman from Upstate New York who was beginning an ambitious project. With "Resurrect Beer," designer PJ Engel is creating new branding and packaging for a defunct brewery from each state. The project is a fascinating lesson in history, design, and culture.
For this week I examined Atlanta and the long closed Atlanta Ice & Brewing Company. Under variations of the same name, the brewery was open from 1876 until 1955. To reflect the brewery's name changes, this week I played off the numerous examples of curious names in Atlanta's closet. This week's inside info was provided to me by Joseph Szala; the voice behind Grits and Grids and founder of Vigor.
Perimeter Saison
Style: Saison
ABV: 6.2 percent
Description: Transportation routes that define neighborhoods, or even serve as an economic divide, have existed since the first flags were planted to claim lands. "Wrong side of the tracks" was one of these dividing lines. In modern day Atlanta the perimeter is that line. Highway I-285 creates a border around the downtown area of Atlanta and is a point of contention for residents on either side. Outside The Perimeter (OTP) is frowned upon by snarky people Inside tTe Perimeter (ITP). This distain is a two way street and is typically a playful back and forth.
Shooting the Hooch
Style: Pilsner
ABV: 4.6 percent
Description: "Shooting the hooch" is a slang term for tubing down Georgia's Chattahoochie River in the summer months. That deserves a can of beer…or a cooler full of cans tied to a group of tubes. I want to go right now, but it's rainy and about 50 degrees outside. I'll just have to plan a summer trip with a group. Who wants to go?
Y'allywood Stout
Style: Stout
ABV: 5.5 percent
Description: One of the many aliases for Atlanta is Y'allywood. This is due to the booming film industry that is currently rivaling Hollywood. This has spun off into the @yallywoodfilmfest and in 2015 the state watched the industry generate $6 billion for the economy. The Old Fourth Ward and Buckhead neighborhoods have benefitted most from this boom. Start with these two if you want to spot a star while you're enjoying a pint.
Pitchtree
Style: Stout
ABV: 9.5 percent
Description: The Creek Indians who were native to the Atlanta area harvested sap — or "pitch" — from pine trees. As you would expect, they called them "pitch trees". The evolution of the name pitch tree was changed to eventually be peach tree through generations of Europeans settling in the Creek territory. The area has a low amount of peach trees, but Atlanta has 71 streets with variations of the name "Peachtree". As a visitor, be glad to have GPS or Uber to avoid verbal directions to turn left on Peachtree.
Identity Series
Description: On Wednesday I explored the current nickname for Atlanta: Y'allywood. While researching, I came across three other unique names that Atlanta once held. When building the Western & Atlantic railroad, a terminus was chosen within the footprint of modern Atlanta. Due to early settlements around the end of the rail lines, the neighborhood adopted the name Terminus. As the area grew, its name changed to Thrasherville, which was a namesake of an early builder and general store owner. I can't stop envisioning shirts with Thrasherville Georgia in the @thrashermag logo style. By the mid 1800's the town grew and was renamed Marthasville after the Governor's daughter. Not as fun as a pony on your birthday, but I'm sure she grew to appreciate it. After Martha's namesake it was suggested to call it Atlantic-Pacifica but was shortened to Atlanta. I would like to know what the residents called the area after each name change; I still call our local arena by its original name "the Knick" from time to time. It must have been a lively subject of conversation in saloons or ordinaries back then. In this four pack the Y'allywood Stout is in the back, Terminus Pale Ale to the left, Marthasville Raspberry Wheat in front, and Thrasherville Peach Radler on the right. Cheers ????
Next week: Chicago, Illinois