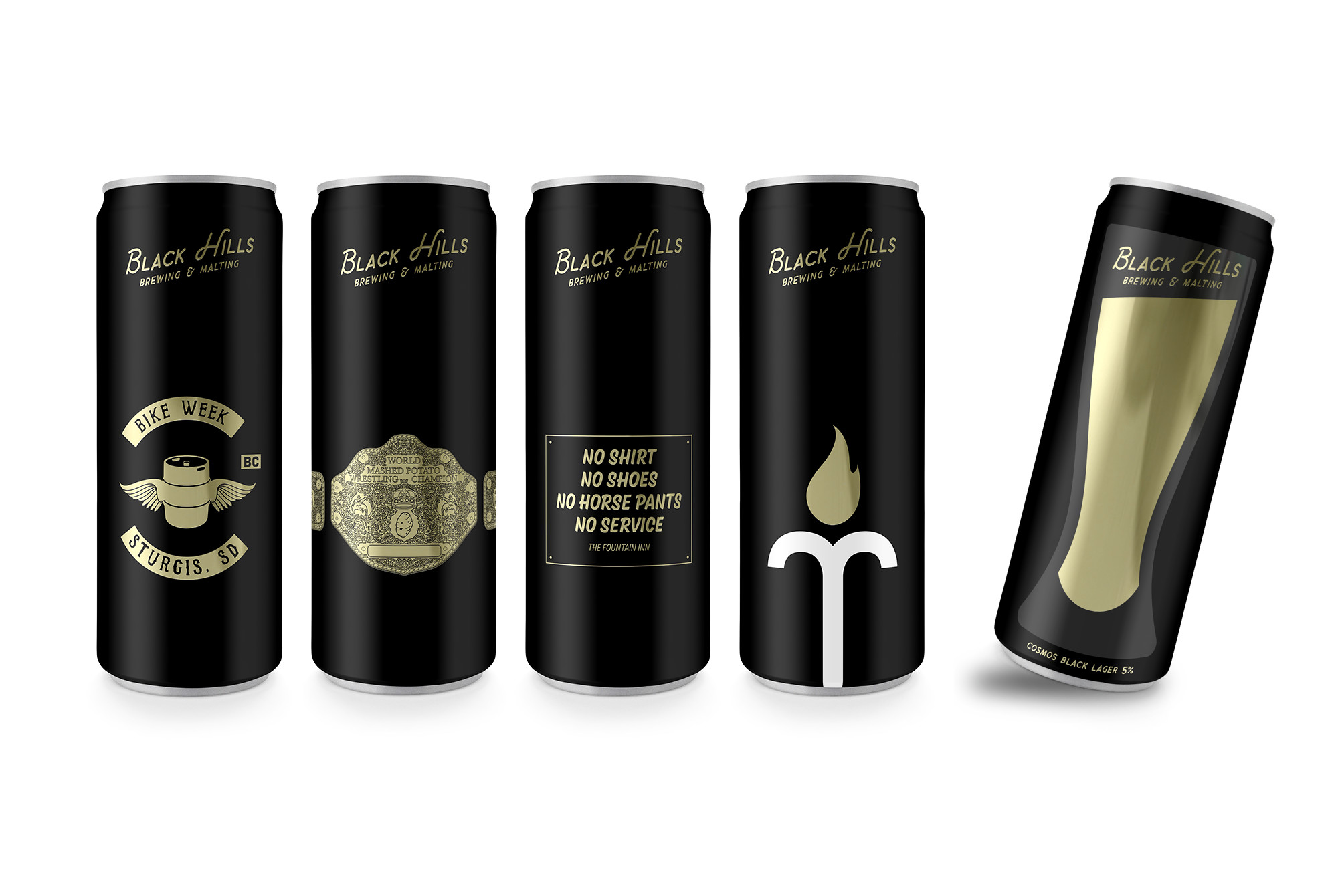 In early 2017, we heard about a gentleman from Upstate New York who was beginning an ambitious project. With "Resurrect Beer," designer PJ Engel is creating new branding and packaging for a defunct brewery from each state. The project is a fascinating lesson in history, design, and culture.
Welcome to the Black Hills of South Dakota and the deceased brewery Black Hills Brewing & Malting. Opening in 1896 as Black Hills Brewing and Malting Company, it had various names and owners until closing in 1927. The area itself has great scenery, some odd attractions, and the national landmark Mount Rushmore. By avoiding these obvious landmarks, I strove to bring South Dakota's lesser known features to light, and this week does not disappoint in that regard. The only regret is that I left out the Corn Palace.
Bike Week Beer Club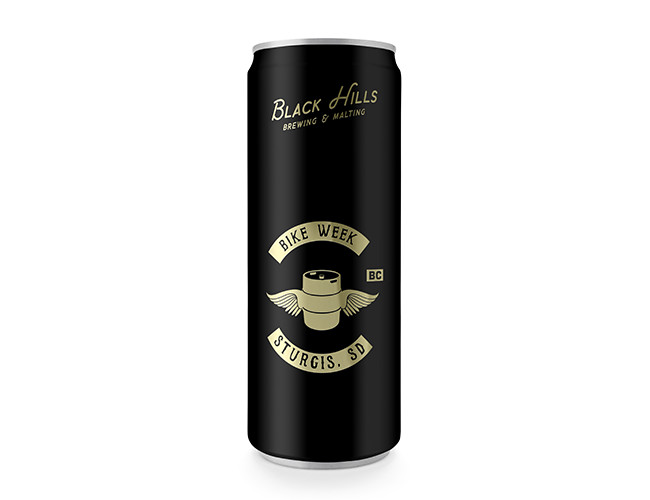 Style: Black IPA
ABV: 5.8 percent
Description: Clarence "Pappy" Hoel founded the Sturgis Bike Week in 1938. It began as a way for Indian motorcycle riders to fight with Harley riders. The first rally, the "Black Hills Classic" created by Clarence "Pappy" Hoel, included one race with nine participants. The rally began with a focus on racing and stunts, but later added hill climbing and motocross. It has been held annually save for 1942, when gasoline was rationed for WWII. In 2015 the rally recorded an attendance of roughly 739,000. Pappy Hoel began the Jackpine Gypsies club prior to the first rally and the club still hosts 12 events every year at Sturgis. Since everyone seems to enjoy beer while at the rally, I reimagined a beer for the largest beer club in the world: the Bike Week Beer Club.
Ton of Mash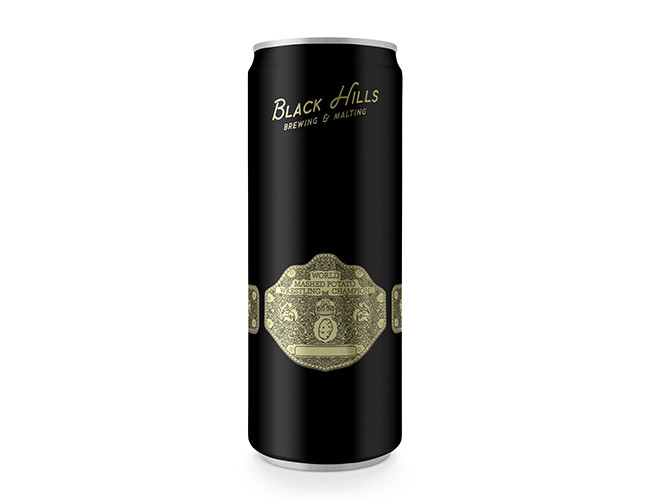 Style: ESB
ABV: 6.2 percent
Description: Clark South Dakota is home to the world famous Mashed Potato Wrestling Contest. The tasty tuber has its own festival; the wrestling contest is the featured event. Don't worry, they use discarded potatoes for mashing up and adding to the pit, and the leftovers are then used to feed local cattle. The first potato festival in Clark was held in 1972 and is still going strong. This unique style of wrestling motivated some research for potato beer…and it exists. It is used in brewing to achieve the same effect as rice or corn: boosting the strength of a beer without increasing the body. Potatoes add no flavor and can be used as dried potato flakes added to the mash, or as mashed potatoes. Just leave out the butter, cream, salt, and pepper.
No Horse Pants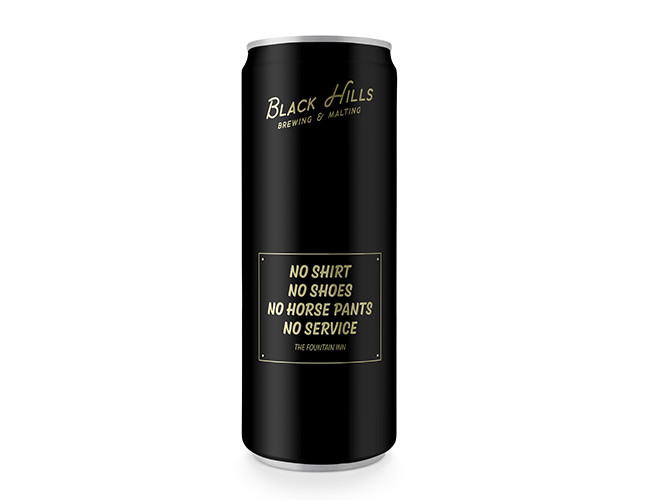 Style: Light beer
ABV: 4.2 percent
Description: When researching each week's brewery, I have found that many states and cities have odd laws. Some outdated and left for nostalgia I assume. In South Dakota there are a few of these strange rules to follow…or laugh at:
It is illegal to lie down and fall asleep in a cheese factory. So there's that.
Movies that show police officers being struck, beaten, or treated in an offensive manner are forbidden. There must be a back alley theater somewhere showing these type of movies.
If there are more than 5 Native Americans on your property you may shoot them. I'll leave this one alone.
For today's design we have a law pertaining to a specific business: No horses are allowed into Fountain Inn unless they are wearing pants. I tried to find where one could buy horse pants. Not many choices besides a failed pitch by Jimmy Kimmel on Shark Tank. Even the humane society had no mention of any horse clothing of any kind on their website; gotta be a custom job then.
Fire Water
Style: Barrel-aged stout
ABV: 11.5 percent
Description: In Pierre, South Dakota on the Capitol grounds you can find some fire water…or water that is on fire. The Flaming Fountain, as it is better known, has been an attraction for many years. The reason for the flame is the high content of natural gas in the well that feeds the fountain. In recent years the flame has gone away, but the fountain still remains as a memorial to war veterans of South Dakota. All we have now is Youtube to see what once was. Bonus odd fact: Pierre, South Dakota is the only capital and state name in the U.S. that doesn't share any letters.
Cosmos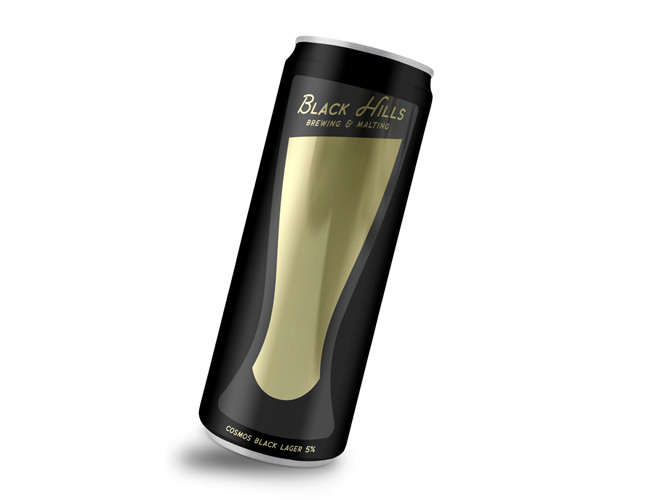 Style: Black lager
ABV: 5 percent
Description: Mount Rushmore was a low hanging fruit to reference in this week of designs. Too obvious. Crazy Horse sculpture would have been great, but I gave up on the design because of my self-imposed time restraint (one hour max). In searching for obscure landmarks I found the Cosmos Mystery Area — a very strange place in the black hills. As the pictures and website explain, gravity is on a tilt there. Or the land is? Buildings too? Levels laid on a hill show as flat, people can change heights in photos, water runs uphill; all of these challenge what we know as normal and make for interesting photos. For beer drinkers, do they fill the glass 3/4 of the way to account for this oddity? If you pop a can, will the first few ounces spill out? This is a destination I need to visit just to test on a pint…or about 13 ounces.
Next Week: Big Sky Country, Montana