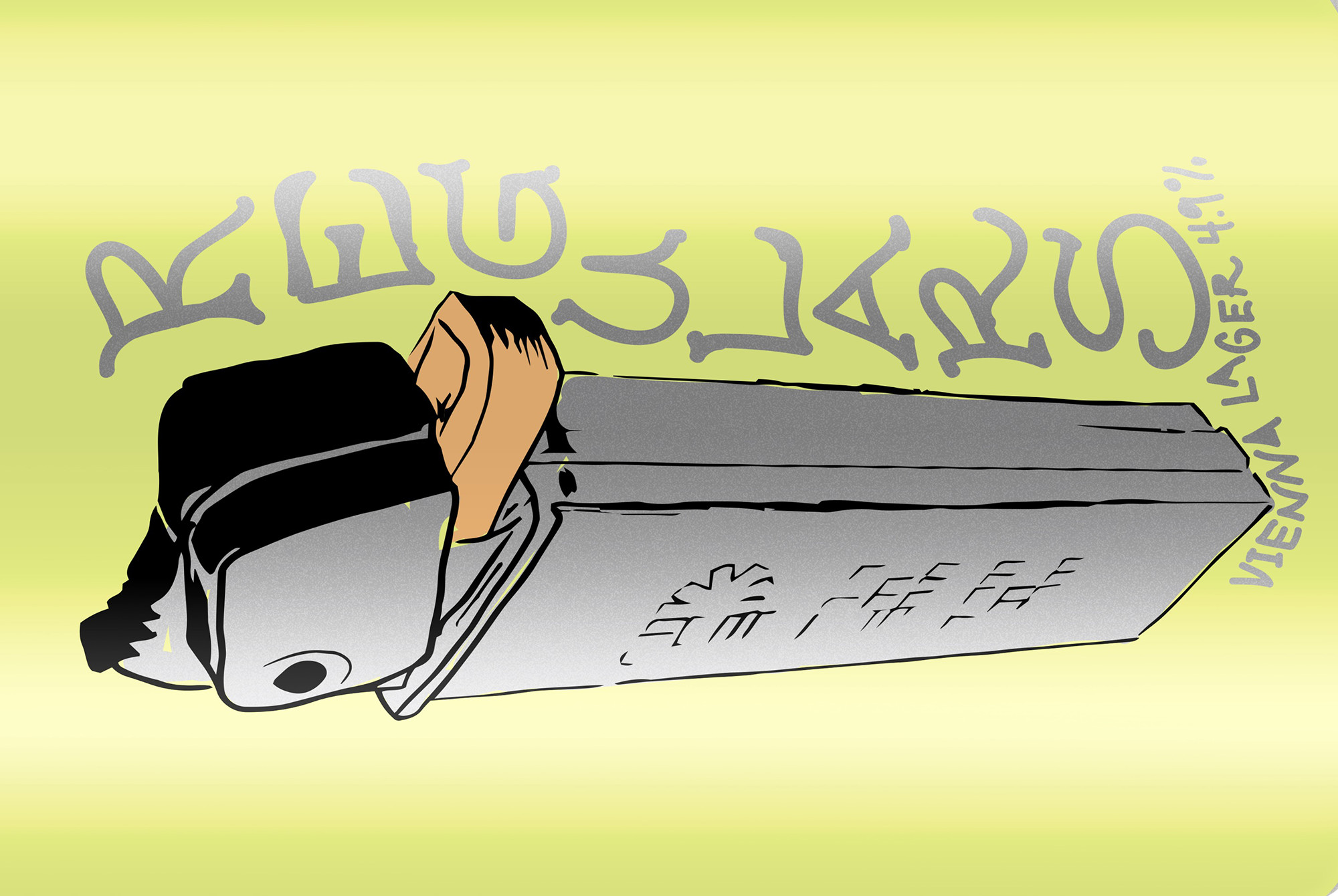 In early 2017, we heard about a gentleman from Upstate New York who was beginning an ambitious project. With "Resurrect Beer," designer PJ Engel is creating new branding and packaging for a defunct brewery from each state. The project is a fascinating lesson in history, design, and culture. Follow him at @pj_engel.
Cremo Birra or Crema Brewing, as it was known when it originated in New Britain, Connecticut in 1905, survived with that name until 1955. To this day there's a treasure trove of breweriana left in its wake. Their original design was a classic script with a underlined swash, much like you'd see on an old school baseball uniform. So to push this style further and embrace the hand drawn trend that has been popping up on labels, I decided to dust off the drawing skills. Shaky hands and all.
Pie Tin Fly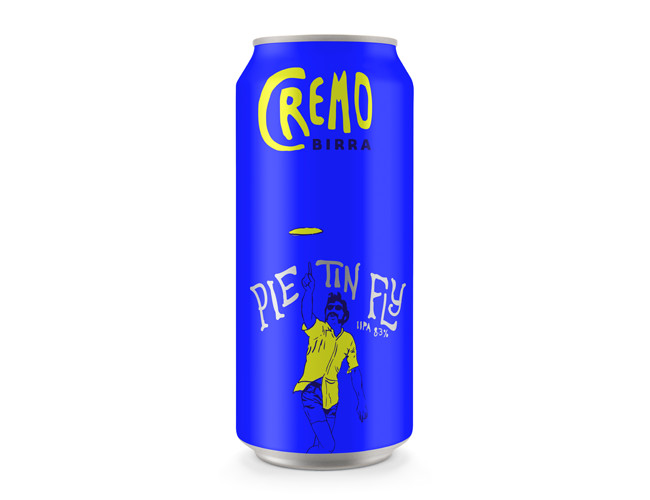 Style: Double IPA
ABV: 8.3 percent
Description: Disc or Frisbee, as it's better known, originated in Connecticut. Students at the University of Bridgeport began fashioning used pie tins into flying forms of fun. What's in a name: at the end of the 19th century there was a bakery in Connecticut under the family name Frisbie. The pie tins were stamped with the company name and the tin-tossing students took to yelling "Frisbie" to get the catchers attention. As the activity grew, other companies tins were used but the name stuck. This one goes out to my world famous disc hurling brother-in-law and my partner in design and also world famous ultimate player @chelsea.leeder. Cheers fam.
Fast Food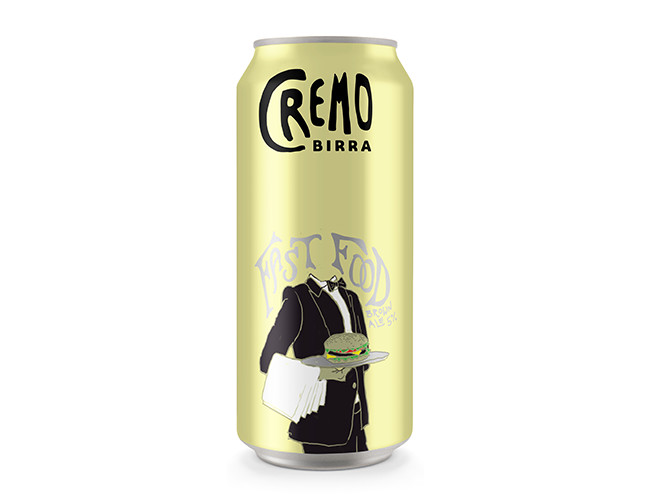 Style: Brown ale
ABV: 5 percent
Description: The hamburger was created at Louis' Lunch in New Haven Connecticut…or so they say. Claims for the origin are found from Germany to the United States. Regardless, we thank you for the ingenuity. And the perfect pair to a classic American burger: beer. Some fries too. The origin story from Louis' dates back to 1900 when a hurried patron needed a quick meal. Louis grabbed steak trimmings and formed them into a patty and after it was grilled and in-between bread slices, the hamburger was born. Now I know what I want for lunch today.
Pumpkinhead Porter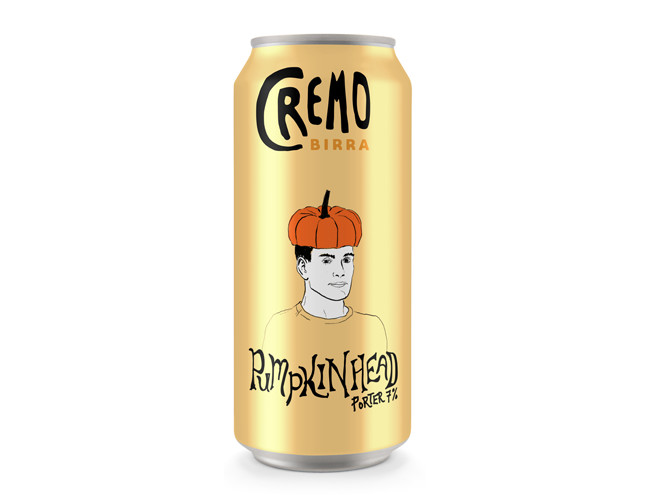 Style: Pumpkin porter
ABV: 7 percent
Description: Now is a good time to start planning an epic Halloween costume. This is your reminder. It is also a reference the the haircut that plagues my generation's photo albums and yearbooks: the bowl cut. The nickname "pumpkinhead" comes from New Haven hairstylists who used pumpkin shells to perfect the bowl cut. I added a bit of the process to my Instagram stories: vintage haircut chart, pumpkin photo, photoshoppery, painted over with Wacom and @kyle.t.webster thick-n-thin inker brush, then some eraser lettering in Illustrator.
Nutmegger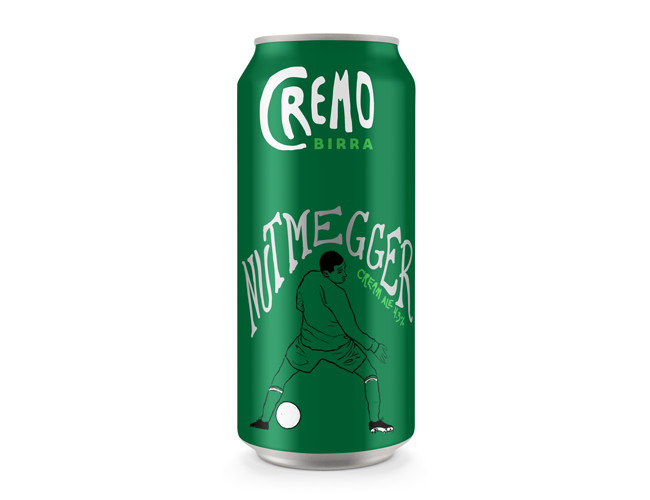 Style: Cream ale
ABV: 4.3 percent
Description: The origin of "nutmegger" comes from traders of whole nutmegs who were scamming customers with wooden replicas in their bag to bump the weight with a cheaper alternative. As for its modern place in sport's terminology, it is when an offensive player passes a defender by moving the ball in-between their feet or legs. The same action is equally celebrated in basketball and hockey but with varying nomenclature.
Regulars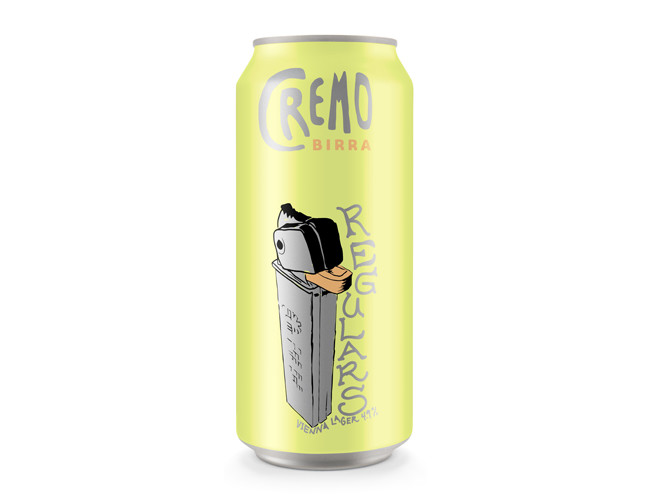 Style: Vienna lager
ABV: 4.9 percent
Description: This highly collectable and iconic American product has roots in Vienna and Germany. Pez is short for Pfefferminz (German for peppermint). The original form was a compressed peppermint treat in Austria. They were first served in a tin similar to Altoids, but were soon replaced with the dispensers as we know them now. Oscar Uxa invented the dispenser (pre-WWI) which looked like a lighter and the mints were marketed as an alternate to smoking. This dispenser style was referred to as "regulars". As the business was introduced to the U.S. in 1952, heads were added to the dispensers to market them to children. Santa Claus and Mickey Mouse were the first two. Orange, Connecticut is the home of the Pez factory in the states.
Next Week: West Virginia