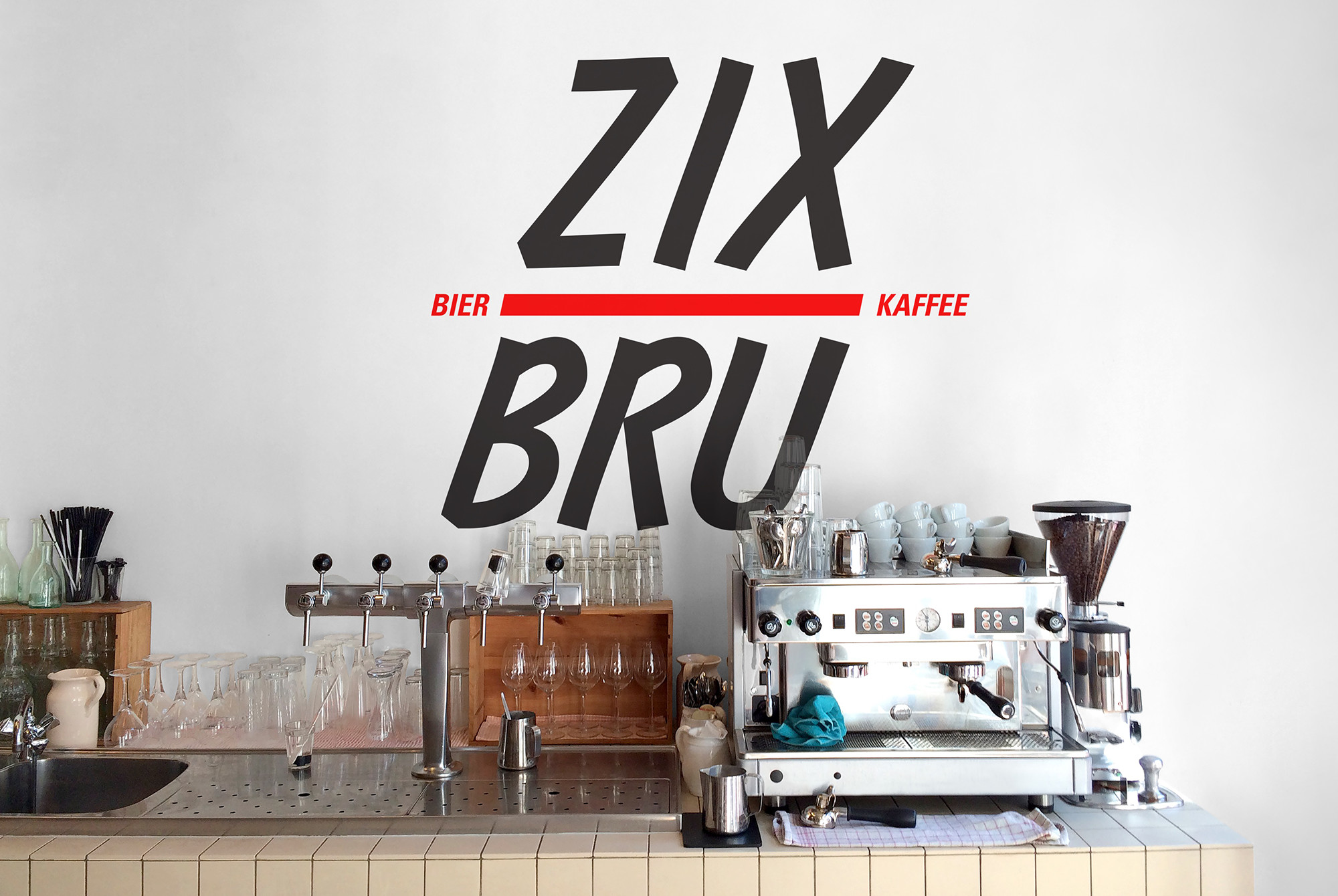 In early 2017, we heard about a gentleman from Upstate New York who was beginning an ambitious project. With "Resurrect Beer," designer PJ Engel is creating new branding and packaging for a defunct brewery from each state. The project is a fascinating lesson in history, design, and culture. This week, Engel redesigns the Zix Brewery from New Alsace, Indiana, which went under in 1895.
The Zix Brewery in New Alsace, Indiana is the focus for this week of Resurrect Beer. Originally called the Wilhelm Brewery, it was purchased by Joseph Zix after he immigrated from Baden-Baden, Germany, and was then run by various family members from 1865 to 1895. Joseph's son Michael took over in 1877; in 1879, he sold a reported 190 barrels of beer. Compare this to Sam Adams, which produces several million barrels every year.
For the Zix rebrand, I created a German-inspired microbrewery and coffee roaster.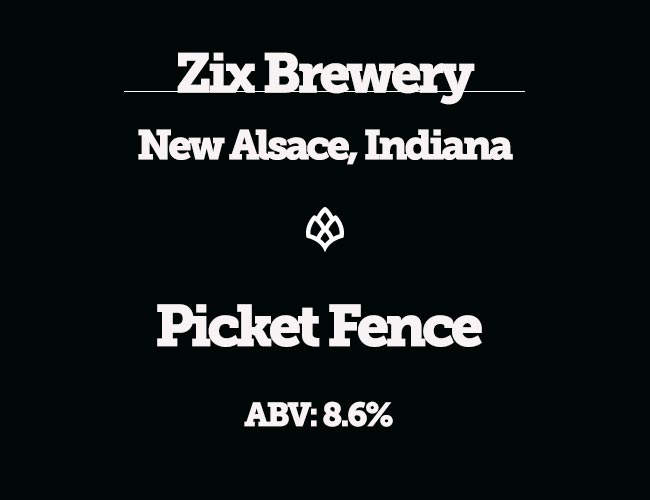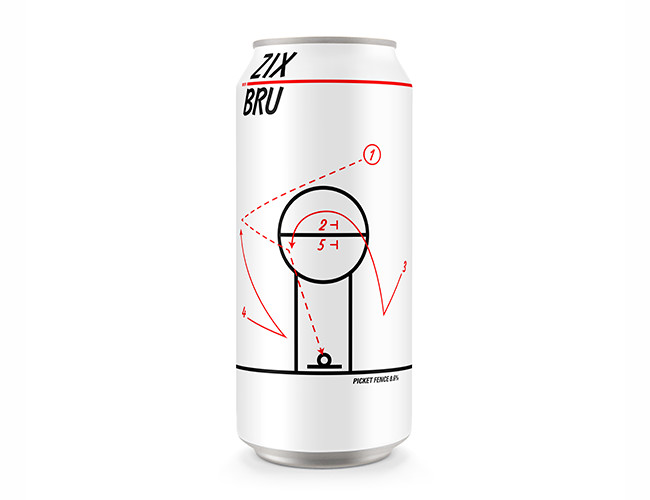 Hoosiers, the quintessential film for hoop fans, is loosely based on Indiana's Milan High School, which won the 1954 Indiana State basketball championship. In 2001, the movie was selected by the Library of Congress for preservation in the National Film Registry for its cultural, historic, and aesthetic significance. "Don't get caught watching the paint dry" is arguably the movie's best known scene, but I always enjoyed the one in which Ollie lands both underhand free throws to beat the Wildcats.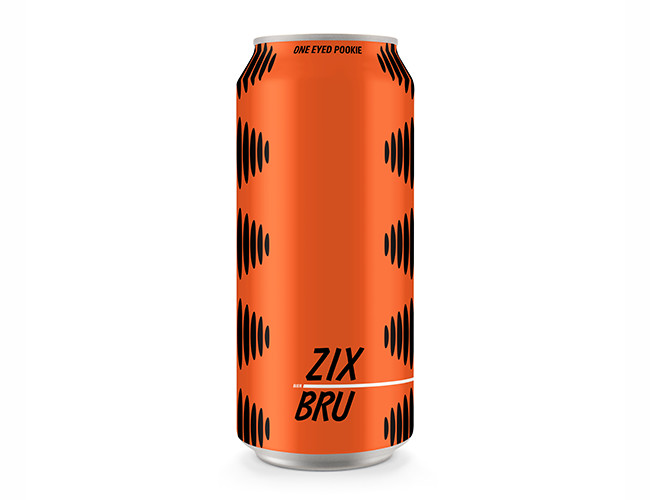 Garfield, first published in 1978, once held the Guinness World Record for the most widely syndicated comic strip. The connection to Indiana? Jim Davis is from Marion. Additionally, the strip's first home was in Indiana, and Paws Inc. — a licensing group for the comic — was headquartered in Muncie. I remember watching the Garfield cartoon as a kid. It was one of my top choices besides wrestling, G.I. Joe, He-Man, and Thundercats: HOOO! This beer is an IPA named after Garfield's favorite toy teddy bear Pookie, who once lost his button eye.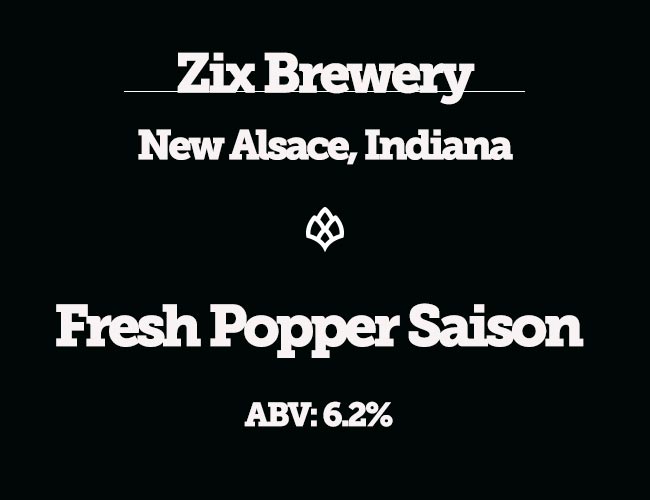 Did you know that Indiana grows 90% of the world's popcorn? It's not the same as typical corn that we eat off the cob; Zea is the only form of maize that can be popped. Archeologists have found remnants of popcorn dating back to 3600 BC in Mexico. In U.S. history, popcorn was a common treat during the depression because it was so inexpensive. Not so cheap in movie theaters nowadays!
Full disclosure: I'm not a big fan of popcorn. At the movies, if anything, I do nachos. One acre of land uses 30,000 seeds; I'm still trying to find the conversion to jumbo buckets.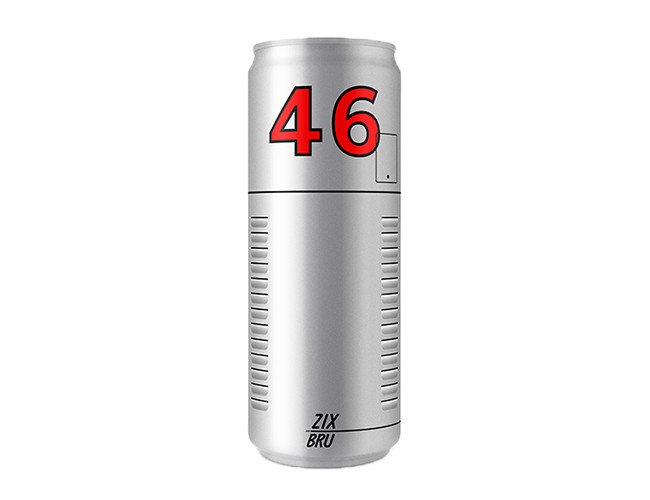 Most of the local references I use are positive things, but for today I decided to examine a failure. Arguably the most recognizable vehicle in automotive history has a poor history with the Indianapolis 500. The Mercedes-Benz W154 was a Grand Prix racing car with a history of winning European championships — in 23 races, it won 12. But when the storied chassis number nine was discovered in Czechoslovakia after the war, Don Lee purchased it to take advantage of a new rules change that allowed European vehicles into the Indy 500. Expecting to find success with the pedigree, Lee was sorely mistaken. From 1947 to 49 and then again in 1957, the car attempted to compete… and failed. In four attempts, the car retired from the race twice and did not qualify for the other two.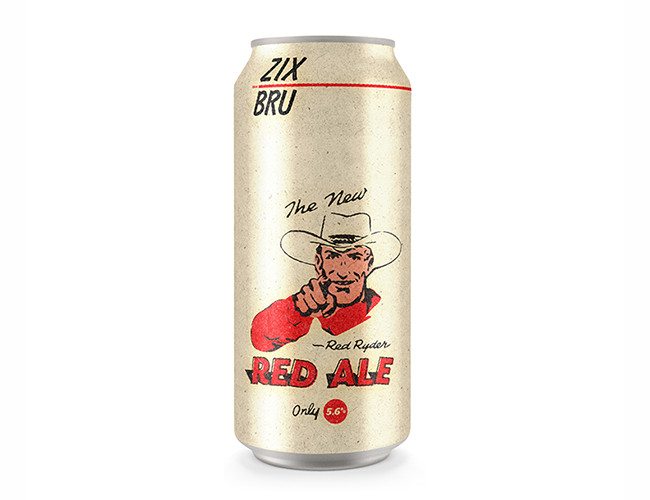 Since it's snowing in Upstate New York, I decided to design a Christmas beer. A Christmas Story was set in Hohman, Indiana and meant to depict the late 30s to early 40s. I could've referenced the bunny suit or the leg lamp, but Red Ryder the cowboy was begging for his own beer. Ralphie would've had much more fun shooting his dad's empty red ale cans off the fence. The real life Red Ryder model didn't have a sundial or compass in the stock. For the film, they were added on the opposite side of the stock because Peter Billingsley was left-handed.
Next week: Hawaii