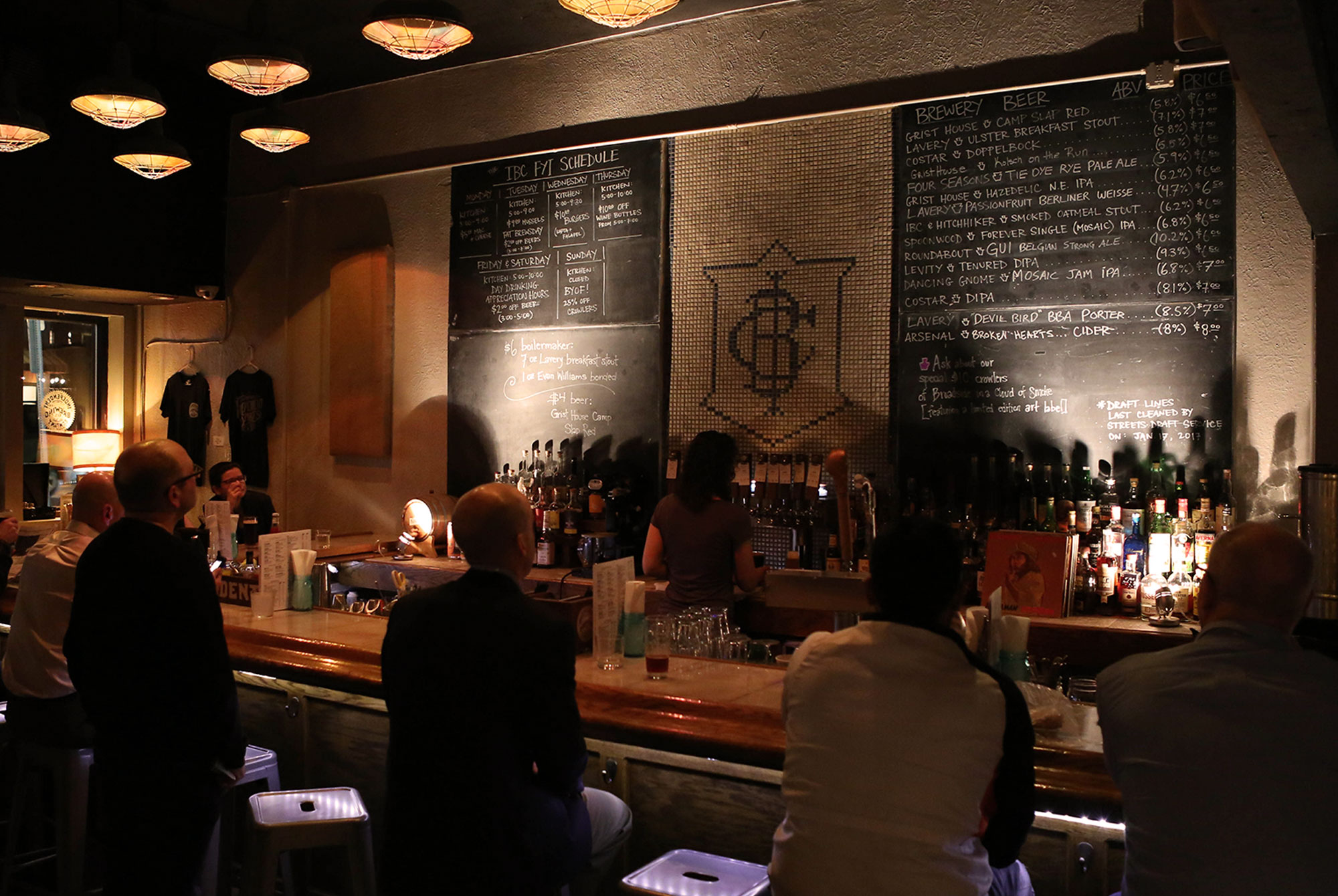 The bar at the Independent Brewing Company
Image by J. Travis Smith
Not too many people know about one of Pittsburgh's best beer bars, which is good, because the cozy interior only holds a couple dozen seats.
Located on Shady Avenue in the city's Squirrel Hill neighborhood, the Independent Brewing Company (commonly called "the Independent") operates under the idea that "fresh beer is good beer," which means they only serve brews from Western Pennsylvania.
It's a showcase of the region's best. The bar is one of the few places in the city to try CoStar (the mysterious nanobrewery that operates out of a garage in the city's Highland Park neighborhood) and also one of the only places you'll find Brew Gentlemen on draft outside of the brewery's own Braddock-based taproom.
"Our idea with the Independent Brewing Company was to provide one-stop shopping for local beer," said co-owner Adam Henry. To his knowledge, the Independent Brewing Company is the only bar in Pittsburgh that exclusively serves Western Pennsylvania beer.
Two other things that make the Independent one of the best in Pittsburgh: the knowledgeable bartenders only play entire albums on the bar's vintage record player, and the owners recently opened a second establishment next door called Hidden Harbor—Pittsburgh's classiest tiki bar. What The Independent is to beer, Hidden Harbor is to rum: it showcases spirits from Wigle Whiskey, Maggie's Farm Rum Distillery, and Pennsylvania Pure Distilleries, all an easy drive from Pittsburgh.
For one of Pittsburgh's most unique drinking experiences, block off some time on your calendar and hop between the two.