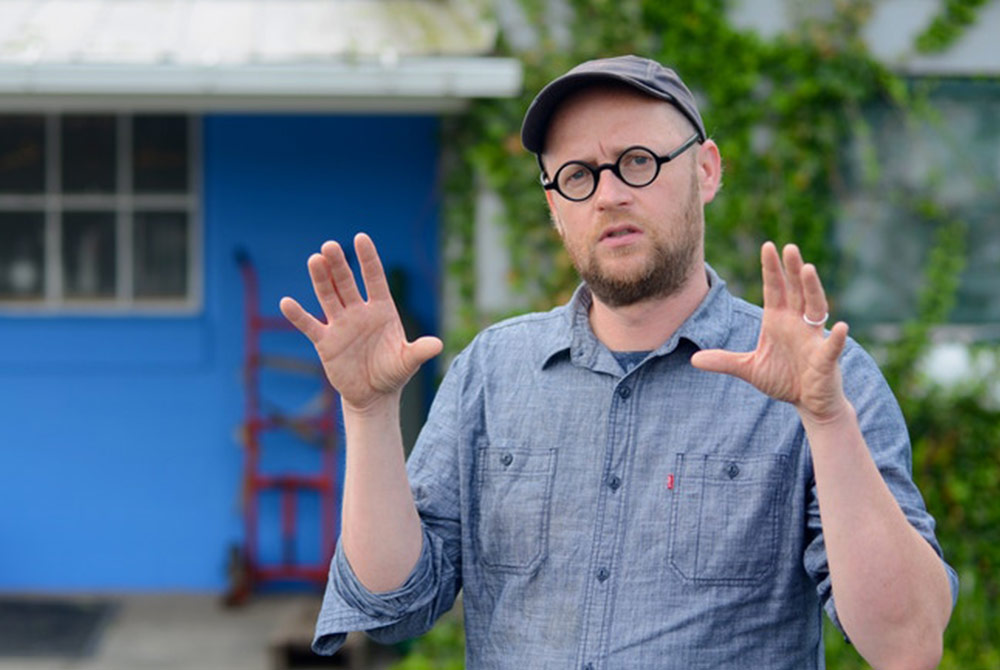 If you're a fan of Right Proper Brewing Co.'s exceptional beer, you have Head Brewer and Co-owner Nathan Zeender to thank. His focus on fermentation has brought unique, bright, and complex beers to Washington, D.C. But in a recent interview, Zeender admitted that he got into brewing because of his love of wine. Now, Zeender is returning to wine with the Hibernaculum, a project he launched on Kickstarter with his childhood friend Bret Stevenson.
The Hibernaculum will be a self-contained, mobile winery inside a repurposed shipping container with three 550 gallon stainless steel square fermentors and a 3kWh solar array on the roof of the container. The goal is to create low intervention (meaning extended skin contact, native yeast fermentation, no filtration, no sulfites, and no additives) wine and cider. The wine and cider will be blended and bottled and, because they're unfiltered, will develop for years to come.
"Initially, I wanted to be a writer. That was my career goal," Zeender shared. "But, I found that I can storytell through beer, wine, and cider. I'm looking forward to engaging with people."
At the time of publication, Zeender and Stevenson have raised $8,235 out of their $20,000 goal with 15 days left.
"I wanted to fund this project on Kickstarter because I see this as a completely independent project," Zeender explained. "I will still be the Head Brewer at Right Proper but this is a chance for some personal experimentation through a side project."
He went on to add, "My tastes are very particular. I think my appreciation for wine has come through in my beer. The wine that most people know is static. It doesn't change over time and it's usually full of additives. We're trying to do something pretty radical. I'm not sure everyone will like what we make, but I'm confident I can make something I will love."
To make low intervention wine and cider, Zeender will source the majority of his fruit from his home state of Maryland, though he hopes to replicate the styles of Spanish cider and Georgian wine resulting in a product that has character and changes over time.
Liked this article? Sign up for our newsletter to get the best craft beer writing on the web delivered straight to your inbox.