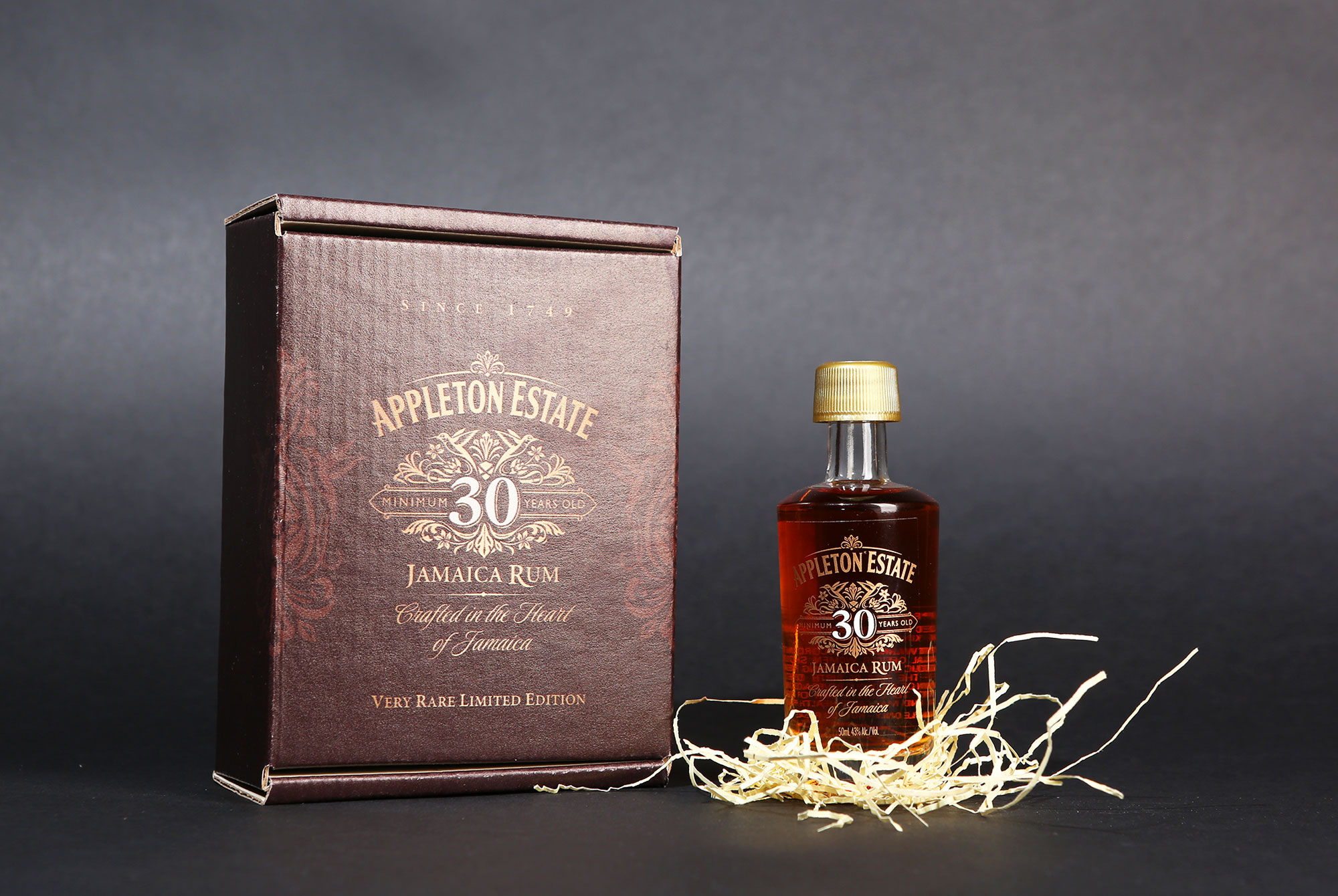 I'm not usually into rum, but when I got an email from Appleton Estate's PR agency, asking me if I wanted to try one of the two 30+ year-old rums they've released in their 269-year history (the other came out in 2008), I thought, sure. One perk of the beverage writer's job is you get to try a lot of cool stuff.
Appleton Estate 30 Year Old is interesting for a few reasons. For one, some of the rum included in the blend is actually fifty years old, which is absolutely nuts (according to legal designations, only the youngest rum in the blend can be listed on the bottle). Think about that. Fifty years ago, I wasn't even close to born. Home brewing wasn't legal. There were only a few "craft" breweries — Anchor Brewing, the first "modern" craft brewery, was founded in 1965. And yet, right around that time, Appleton was laying down the liquid that would find its way to my desk.
Secondly, the fact that a 30 or 50-year-old rum exists at all is pretty mind-blowing. A lot of the world's rum is produced in the tropics, and the heat results in a phenomenon called "Tropical Aging" that reduces yields by as much as 6% each year. It's the concept of The Angel's Share on steroids. So although Appleton started with 26 barrels, they only ended with 13. From those 13 barrels, Appleton blended to get 4,000 bottles, 900 of which are available in the United States.
Last but not least, the master blender behind the project is a woman named Joy Spence. In an industry typically dominated by older white dudes, it's very cool to see Spence crushing her role. Spence has been at the distillery for over 20 years!
Appleton 30 Year Old is definitely a sipping rum. On the nose, I get a vanilla oakiness, strong maple, and orange peel. The rum clocks in at 86 proof, which is higher than the 80 proof required to be called a rum, and tastes of honey and baking spice.
Appleton 30 Year Old has a suggested retail of $522 and will be available from the Whisky Exchange in December 2018.
Liked this article? Sign up for our newsletter to get the best craft beer writing on the web delivered straight to your inbox.