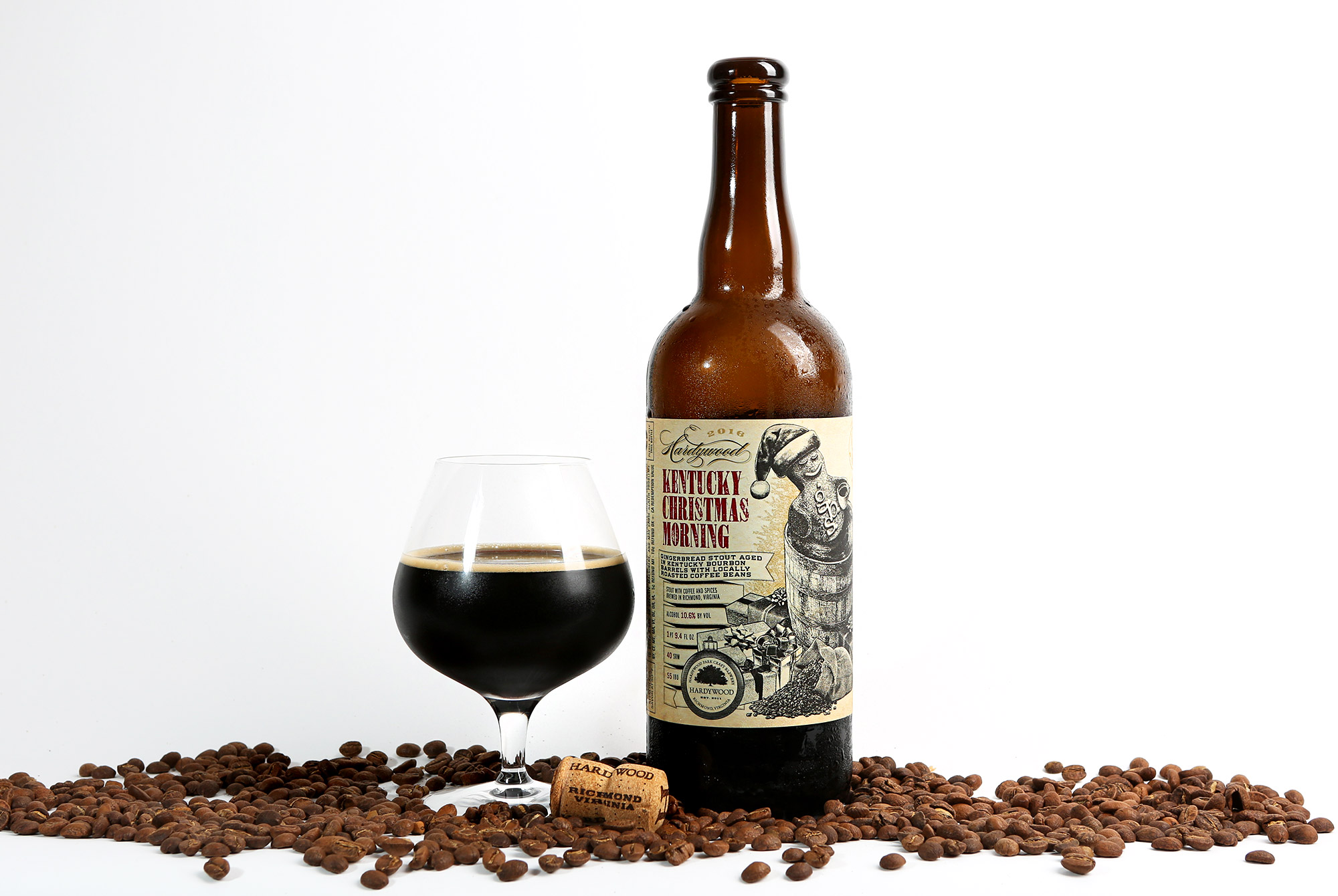 Photography by J. Travis Smith
Kentucky Christmas Morning at a glance:
The base beer, Hardywood Brewing's Gingerbread Stout, rests for several months in Kentucky bourbon barrels and is then cold filtered through locally roasted coffee beans before being bottled and kegged.
ABV: 10.6%
Why you should care:
In today's beer world it seems like bigger is better. Typically, higher ABV means a higher rating on review sites; barrel-aged beers (and DIPAs) are higher up on the list of top beers than saisons and sours, seemingly just because they can pack in more flavor. For a while, there was a race for the most: big booze notes, thick chocolate malt, and/or hit-you-in-the-face hops. But now the pendulum is swinging back.
We're drinking some really balanced big beers these days, and Kentucky Christmas Morning from Hardywood Brewing Co. is another great example. Hardywood takes a boozed-up stout and lets it mellow out in bourbon barrels for a few months. One of co-founder Eric McKay's initial fears was that the subtlety of the ginger and vanilla flavors would get lost in the intensity of the bourbon barrels. But small, and powerful, notes of chili pepper, vanilla, cinnamon, and coconut persist amid the atmosphere of gingerbread, coffee, and bitter chocolate. It's definitely a big beer and it doesn't shy away from the alcohol, or the smell of bourbon-stained wood barrel, but the power of the booze is less sweat-inducing heat and more inviting warmth. Like a classic, Christmas morning gingerbread man with a hot chocolate.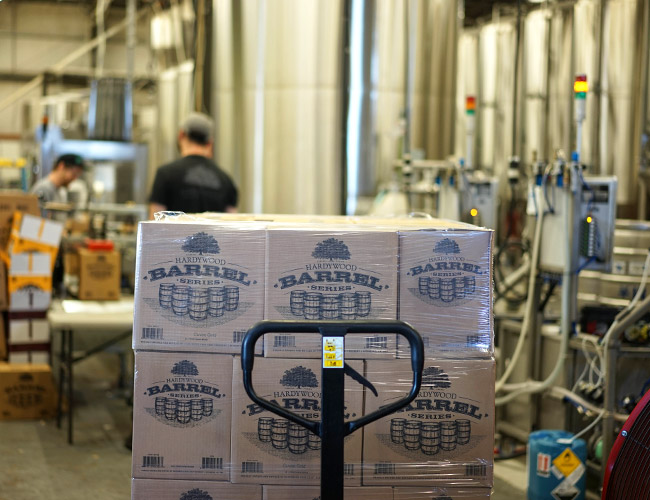 What it tastes like:
Christmas. It's warm and bready like a gingerbread cookie but not overly sweet or cloying.
Smells like coffee and dark chocolate with some lighter notes of vanilla.
Balanced. The bigger, bolder flavors like chili, baker's chocolate, and booze are not overpowering.
Where to get it:
At the Kentucky Christmas Morning release party on December 9, 2017. This is your only chance. According to McCay he expects it to sell out in about four hours so get it while you can.
Bottom line:
Drink this beer. It'll be tough to get if you're not in Richmond but it's definitely worth seeking out. With each annual batch, the Hardywood team is able to make edits and improve on any areas lacking or double down on what makes the beer successful. So, it's a new Christmas surprise every year. Kentucky Christmas Morning is an experience worth sharing with others in your holiday log cabin, on a cold winter night paired with a decadent dessert. Alternatively, grab some vanilla ice cream and try this in a beer float.