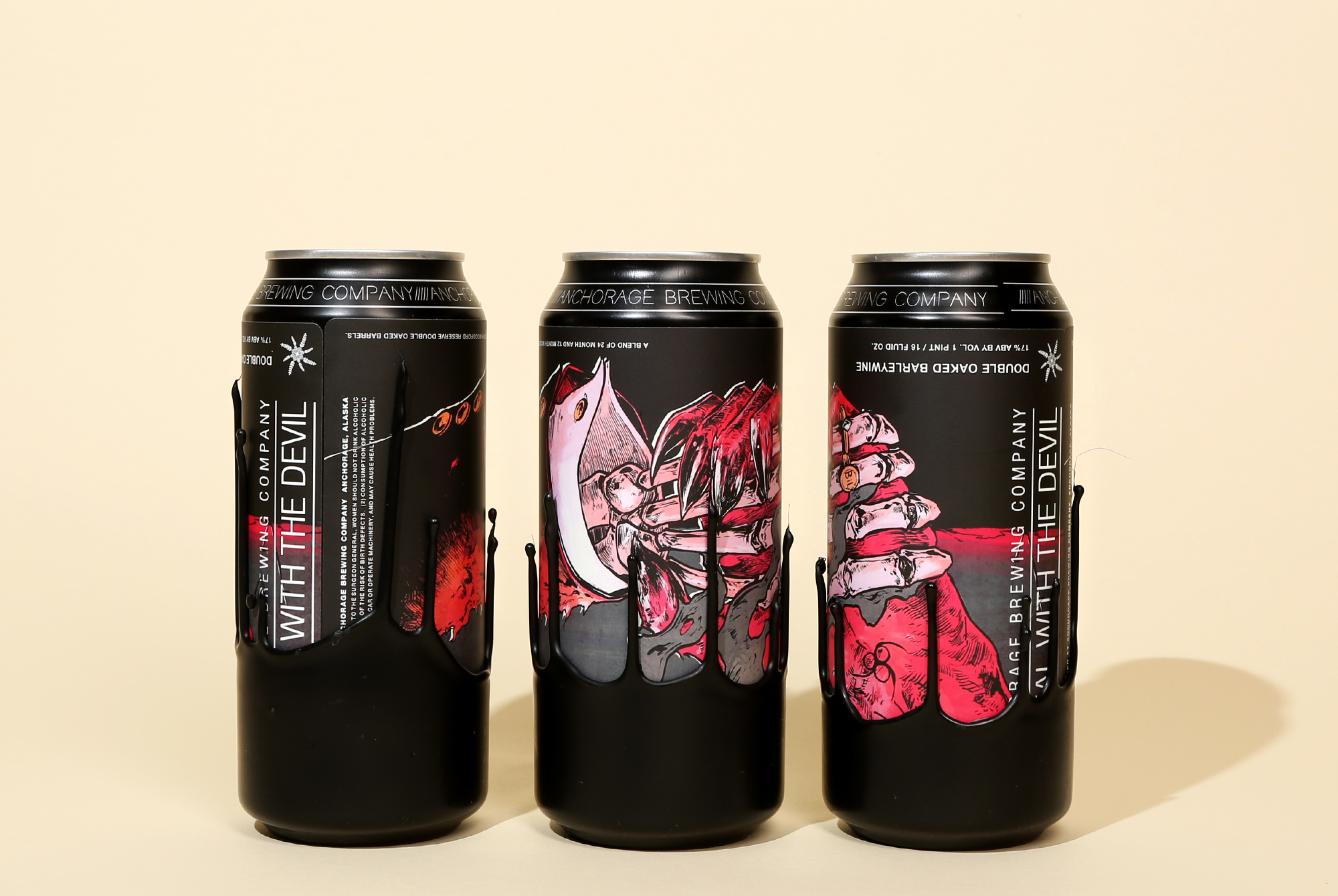 Photo by John A. Paradiso
The craft beer industry has changed overnight. With breweries all across the country shutting their doors to the public due to COVID-19 now more than ever we're looking for new ways to purchase the beer we love and support the breweries we call family.
That's where our friends at Tavour come in! This Seattle-based company has forged relationships with breweries coast-to-coast from the tippy top of Alaska down to the lakes of Minnesota, cornfields of Iowa, beaches of Florida, and every brewery in-between. And, best of all, Tavour brings beer from over 650 breweries and counting right to your door. So, all you need to do is download the app (Apple or Google Play) to see their current menu, pick the beers you'd love to try, and they'll take care of the rest.
While the choices are updated daily here are our picks for the five best beers you can buy online right now.
A Deal with the Devil
Anchorage Brewing Co. — Anchorage, AK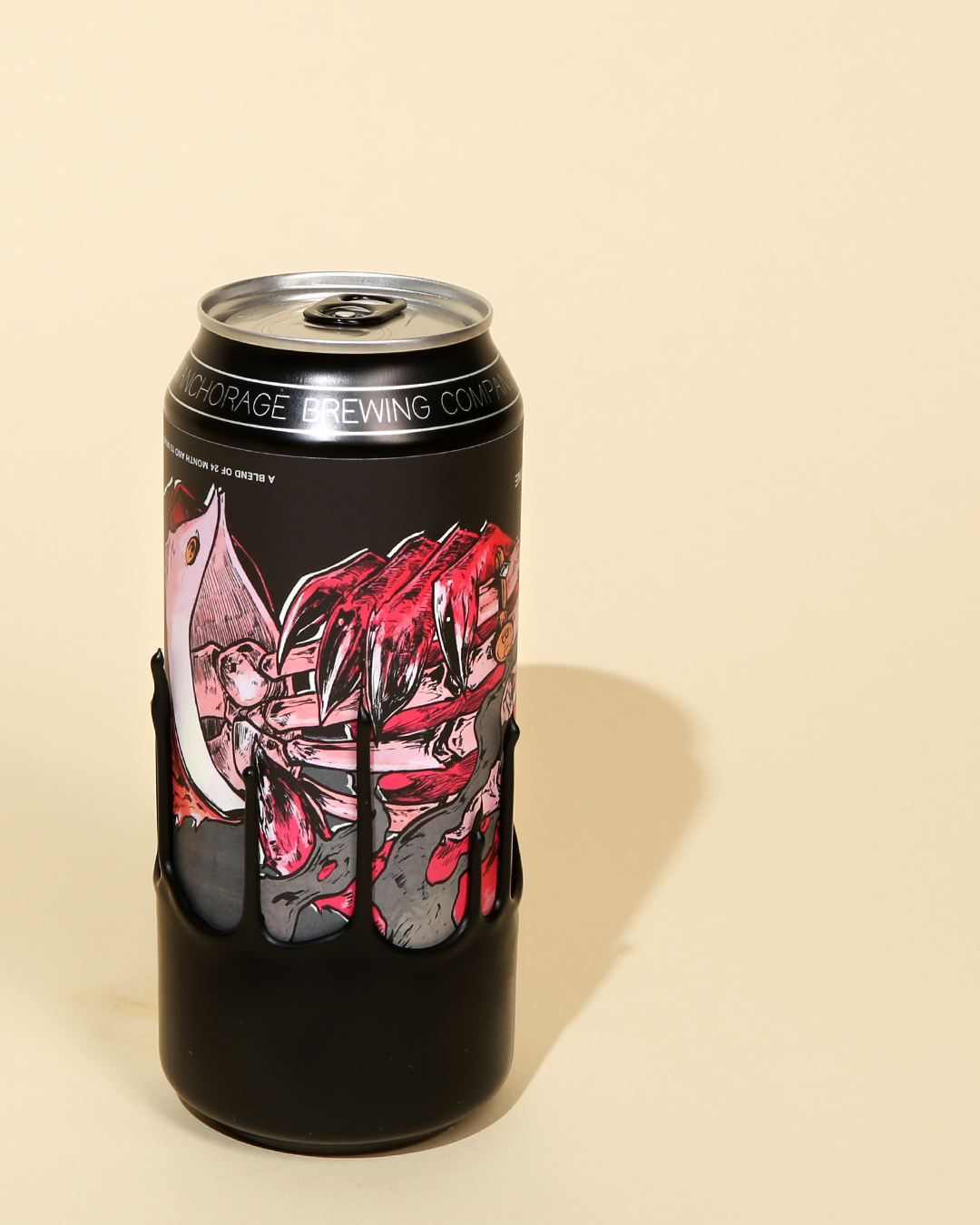 Opening up a can (yes a can — a waxed dipped can!) of Anchorage's Brewing's 17.3% barleywine is just like shaking hands with the devil. Aged in Woodford Reserve Double Oaked Bourbon barrels and brewed with galaxy hops, A Deal with the Devil is afire with torched marshmallow, caramel, toffee, and tobacco. While this beer might smoke you out it is worth the Faustian rush. If taking a sip of A Deal With the Devil means selling our soul, we're ready to sign the contract. Enjoy your journey into the inferno!
NugMo
Toppling Goliath Brewing Co. — Decorah, IA
All hail Lord NugMo! Toppling Goliath's rotating series crams a can full of Mosaic, Sabro, Simcoe, and Amarillo hops for an IPA paying tribute to tropical Hawaiian lore. Hops, hops, and more hops are at the forefront in this beer from the nose all the way through to the final sip. If you're a hophead raise a can and pay tribute to this stunning sipper from Toppling Goliath.
Raspberry's My Jam
Foundation Brewing Co. — Portland, ME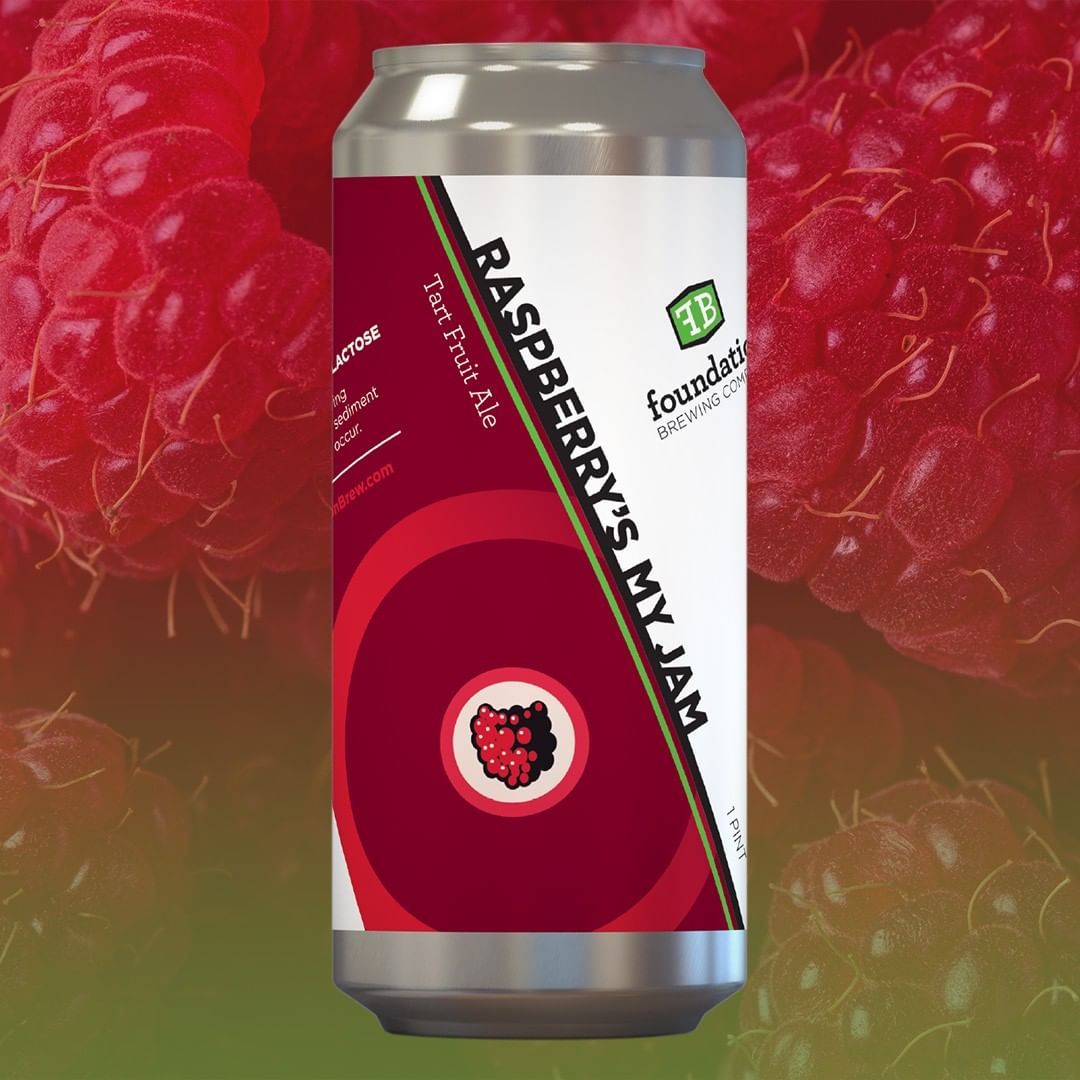 How do you like your toast? With butter? And jam? Well, Foundation Brewing's decadently sweet and balanced kettle sour ale reminds us of the most self-indulgent version of our morning feast. Combining lactose; Pilsner, pale, and wheat malts; and Cascade hops, Raspberry's My Jam is fermented on gobs of raspberries for a beer richer and fruitier than a breakfast of champions. So, crack open a can and spread the love with Raspberry's My Jam.
Orange Drank
The Brewing Projekt — Eau Claire, WI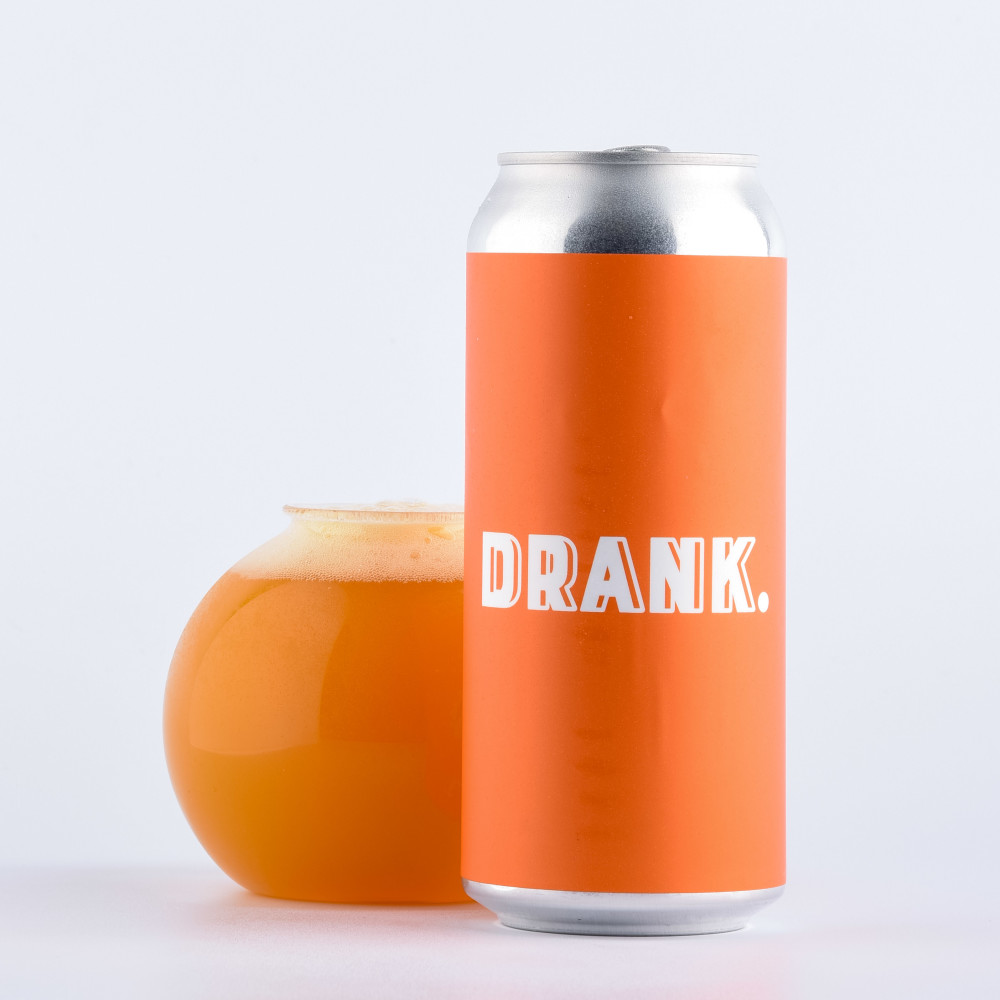 Boring is not The Brewing Projekt's style. These stubbornly crafted beers are made under the mission, "to create damn good beer. Not beer that everyone will like; rather beer that many will love." It's their zest (oh see what we did there?) for brewing that's led to crazy creations such as Orange Drank. This imperial kettle sour with orange, mandarin, tangerine puree, and marshmallow slams you over the head with oozy, pulpy, succulent goodness. Time to go get juicy!
Space Junk
Modist Brewing Co. — Minneapolis, MN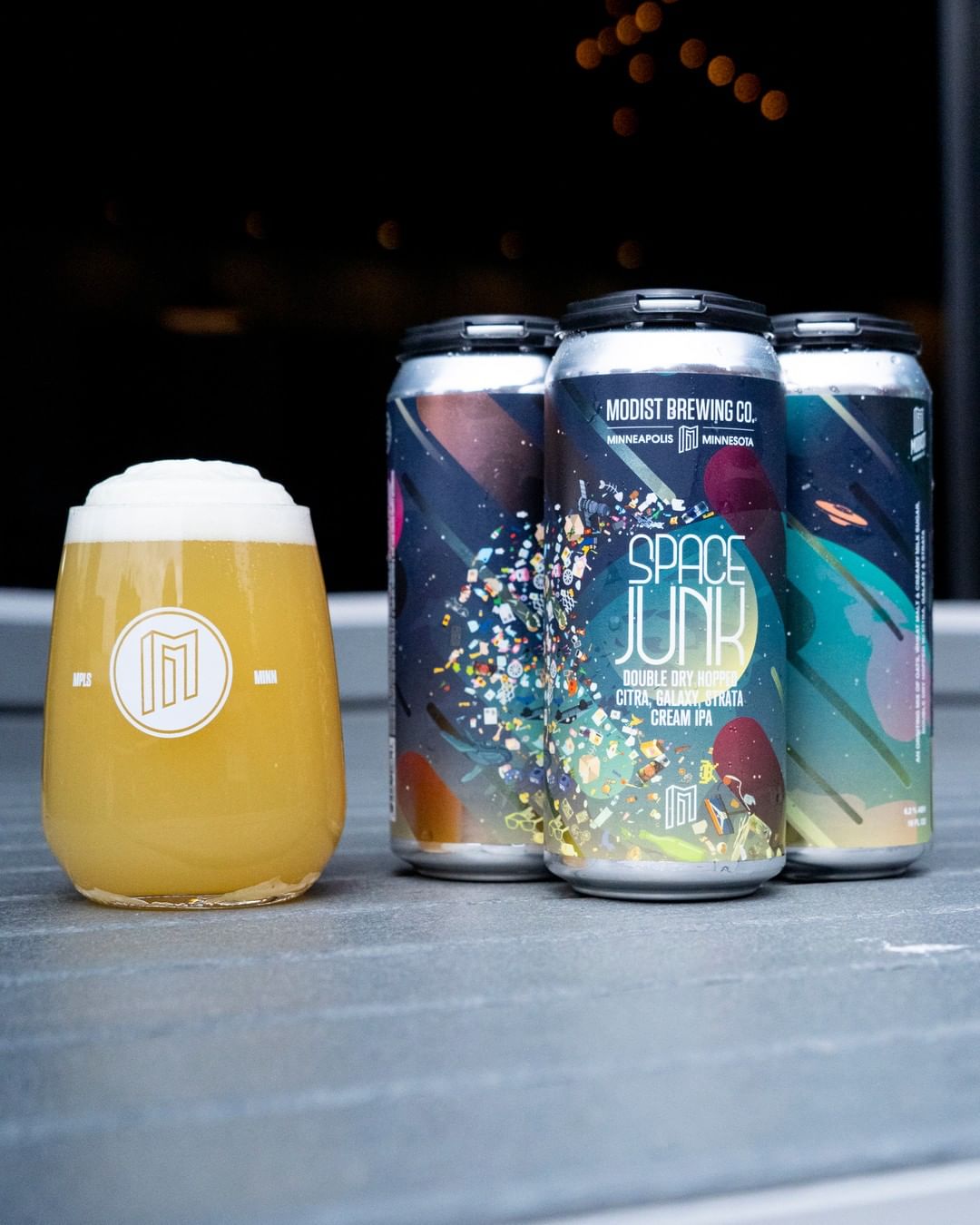 From satellites to UFOs to that-balloon-you-lost-when-you-were-five-years-old we know there's a lot of junk floating up in space. Don't think about it too much! Instead, enjoy Modist's newest drop-in its series of Cream IPAs. A double dry-hopped cream IPA, Space Junk orbits a galaxy of oats, wheat malt, creamy milk sugar, and Citra, Galaxy, and Strata hops. But, we have to hand it to Modist for deftly pulling a bunch of "debris" into this beer's atmosphere. Space Junk may be full of ingredients, but it's an incredibly well balanced DIPA and, at 6.2%, means you can sip on a couple cans without losing your own center of gravity. Now, stop thinking about that balloon!
This is a paid, sponsored article presented by Tavour
Liked this article? Sign up for our newsletter to get the best craft beer writing on the web delivered straight to your inbox.