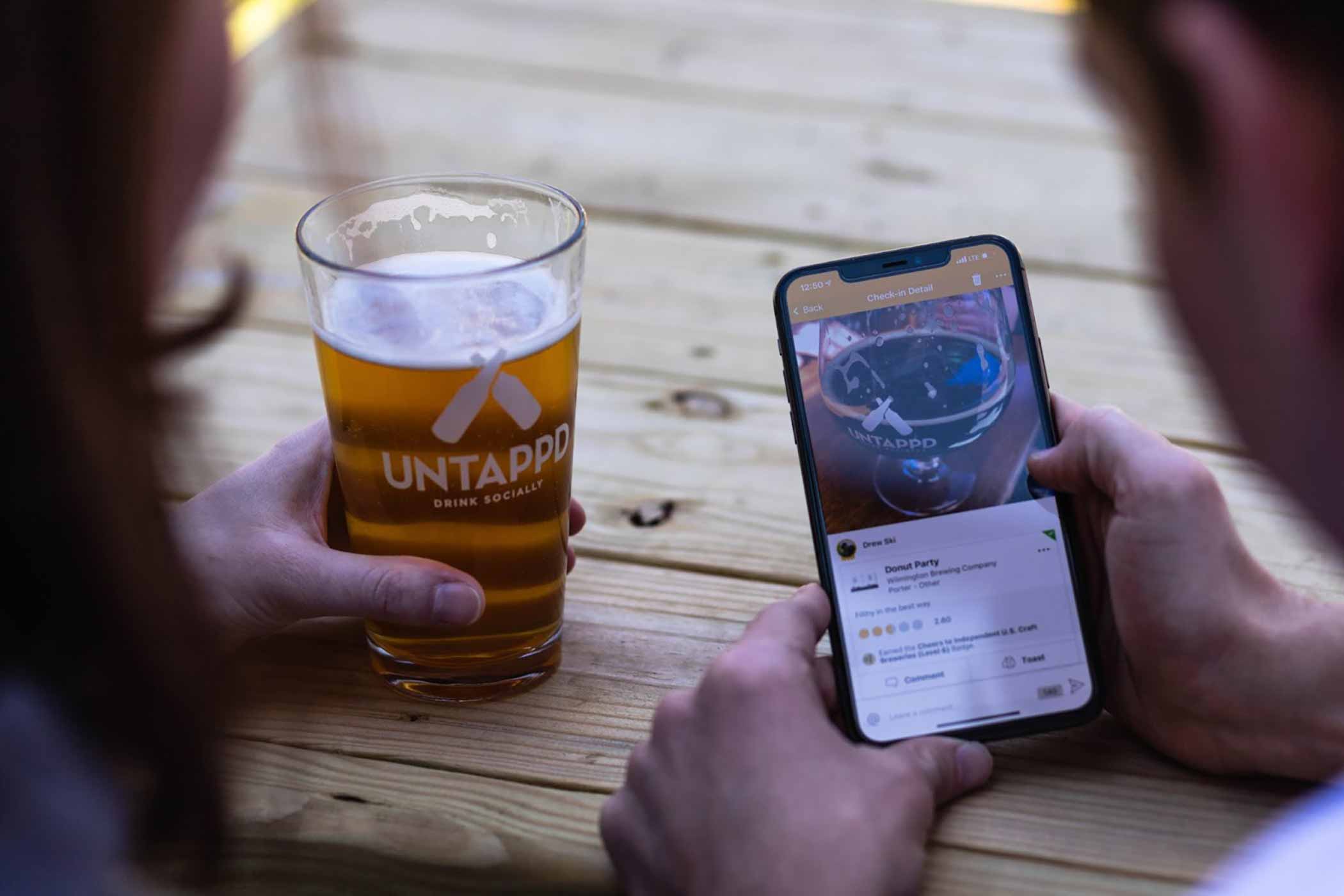 Photography courtesy of Untappd
Updated on March 28, 2022
"There's an app for that." That phrase has become synonymous with almost everything. Shopping, games, social media… It's all there, encapsulated by a tiny, pretty little logo.
Even beer.
Where once beer was archaic, earthy, and barbarian, now it's trendy, coveted, and—thanks to technology—digital.
And even the simpler things in life—like beer—need apps too.
We tapped the thirteen best beer apps to download right now, whether you're looking to get beer delivered, check-in that new beer you just drank, broaden your drinking horizons, or even brew the perfect beer at home.
The 5 Best Apps for Drinking Beer
Untappd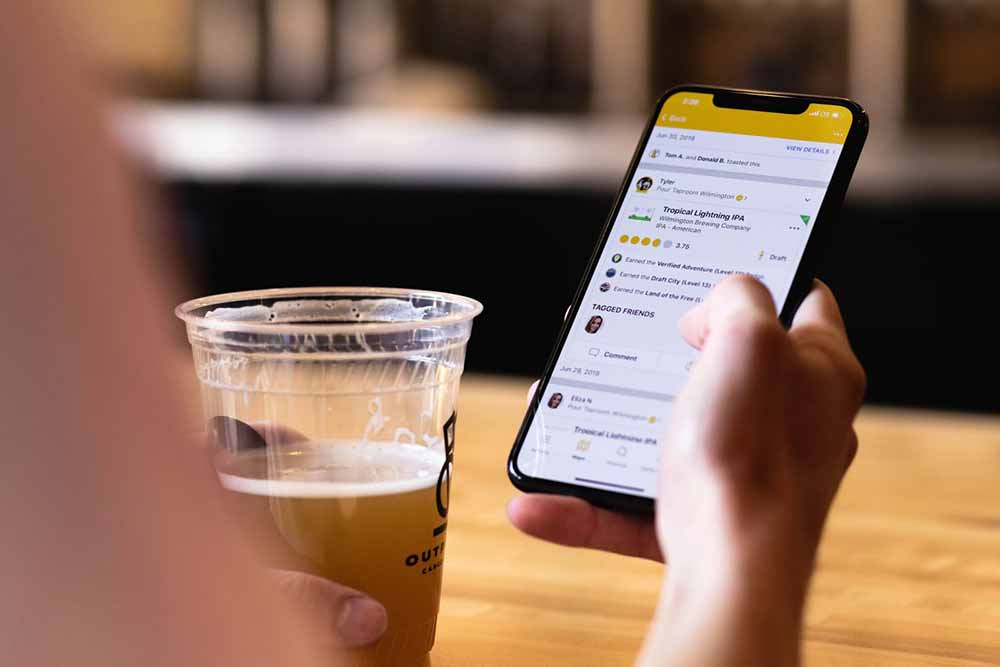 Untappd is a no-brainer. It's the go-to for seasoned veterans and beginners alike. It's easy to use, fun to update, and probably the most extensive beer app there is—socially speaking. With over nine million registered users, Untappd is the largest social network for craft beer drinkers in the world. You'll find three million beers on the platform, which is continually growing. You can keep track of your own beer-drinking habits, see where your friends are drinking, and get the hot take on a beer before you order.
Untappd and Hop Culture are both members of the Next Glass family.
Download iOS: Free Download Android: Free Download Windows: Free
BJCP Styles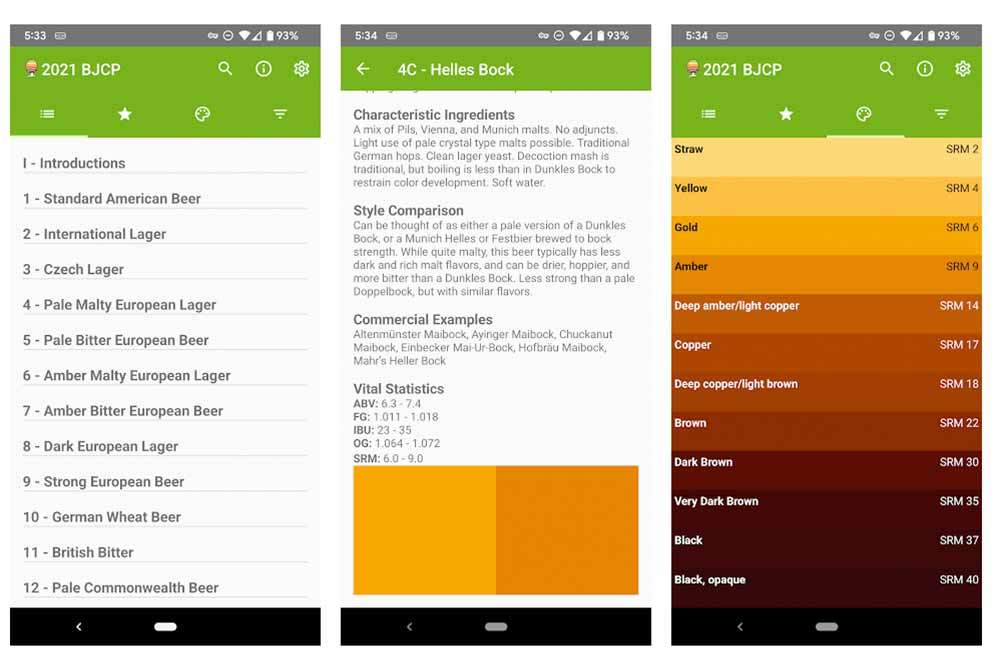 Looking to power up your beer knowledge? The BJCP Styles app will give you a detailed rundown of almost all styles of beer. An app from the Beer Judge Certification Program (BJCP), BJCP Styles is like an encyclopedia from beer lovers. Homebrewers, beer judges, and enthusiasts, rejoice! At your fingertips you have the most recent style database for the Beer Judge Certification Program. Read over this a couple of times, maybe a couple hundred, and you'll be a beer pro in no time.
Download iOS: Free Download Android: Free Download Windows: Free
BeerMenus
Ever drool over a beer and want to immediately try it. There's an app for that. BeerMenus features the tap list for your local bars and stock list for your local beer store. But the app has a little more than just "menus." You can create a list of beers you've tried and follow individual beers, so as soon as it hits the shelf you can be there ready to buy.
Download iOS: Free Download Android: Free
Instagram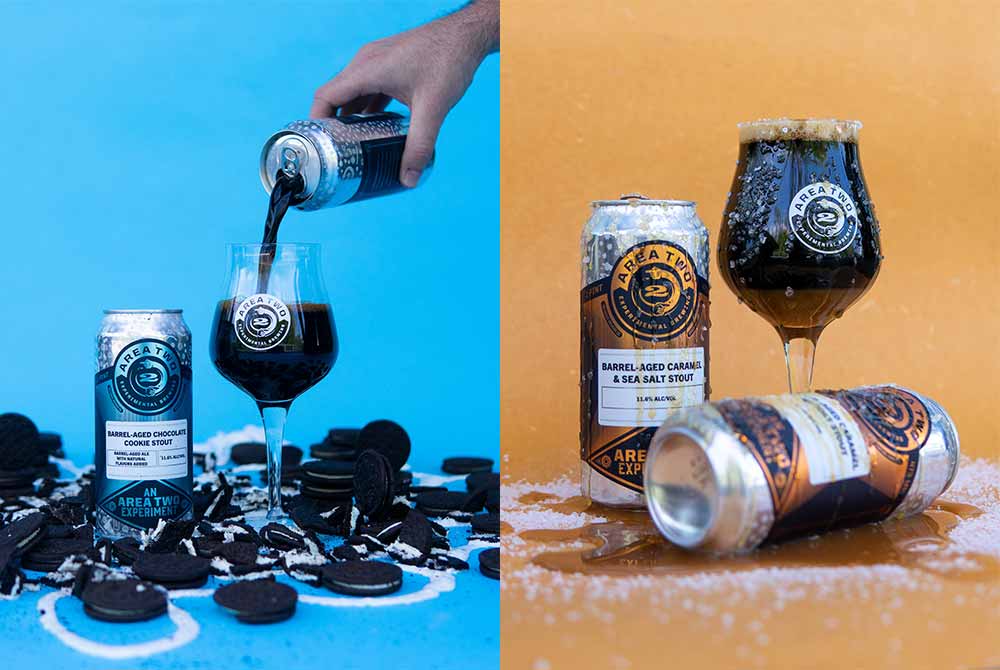 Of the most popular social media apps, Instagram has easily become the best for craft beer.
The emphasis on the visual makes Instagram the ideal app for breweries to market their beer. In fact, many brewers credit the social media platform for the proliferation of heavily fruited sours and turbid IPAs. These highly photogenic styles were eye candy for Instagram followers.
We've used Instagram as a way to showcase some of our favorite beers we've been drinking, and we use the app as a way to stay up to date on the latest in the craft beer world. Plus, we like to follow these "55 Best Beer Instagram Accounts" to keep up to date on what's going on in the craft beer world.
Sure, the app wasn't designed with beer drinkers in mind. But we think it's an indispensable tool for breweries and beer fans alike.
Learn More Download iOS: Free Download Android: Free
BreweryDB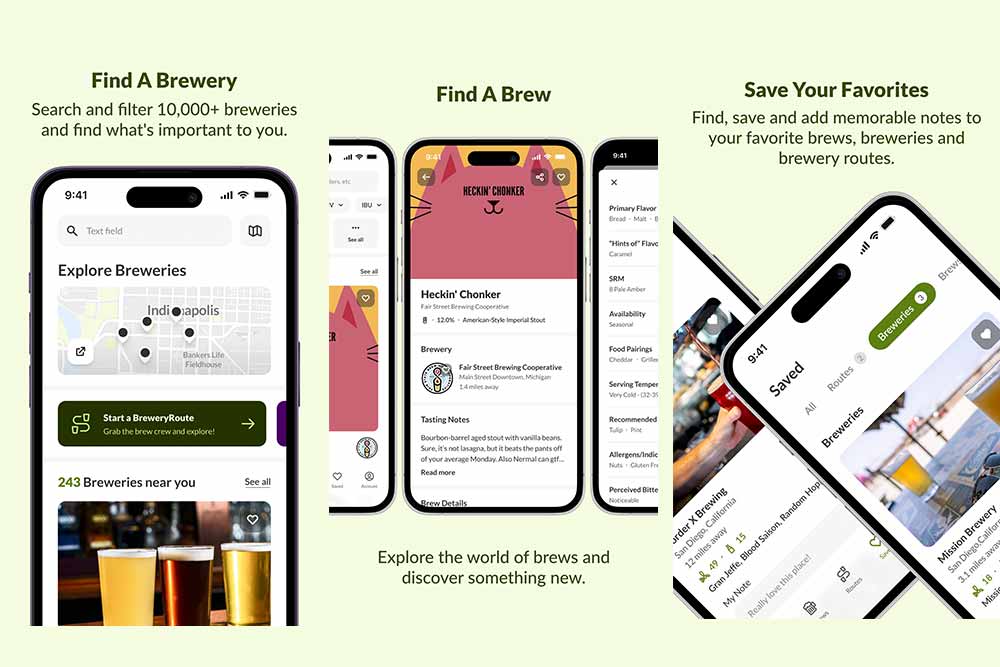 Traveling soon? Wherever you go, you probably want to see the best beer travel guide in that city. BreweryDB lets you plan the best brewery road trip. Use the map to search and filter for 10,000+ breweries near you and the BreweryRoutes feature to explore, create, and share the perfect route. The app keeps track of brewery tours, hours, and more, so you can plan the day accordingly. You can even create personalized boards to curate collections of your favorite beers, breweries, and brewery routes. BreweryDB is the essential app for those craft beer fans with wanderlust.
Learn More Download iOS: Free Download Android: Free
The 5 Best Apps For Buying Beer
Oznr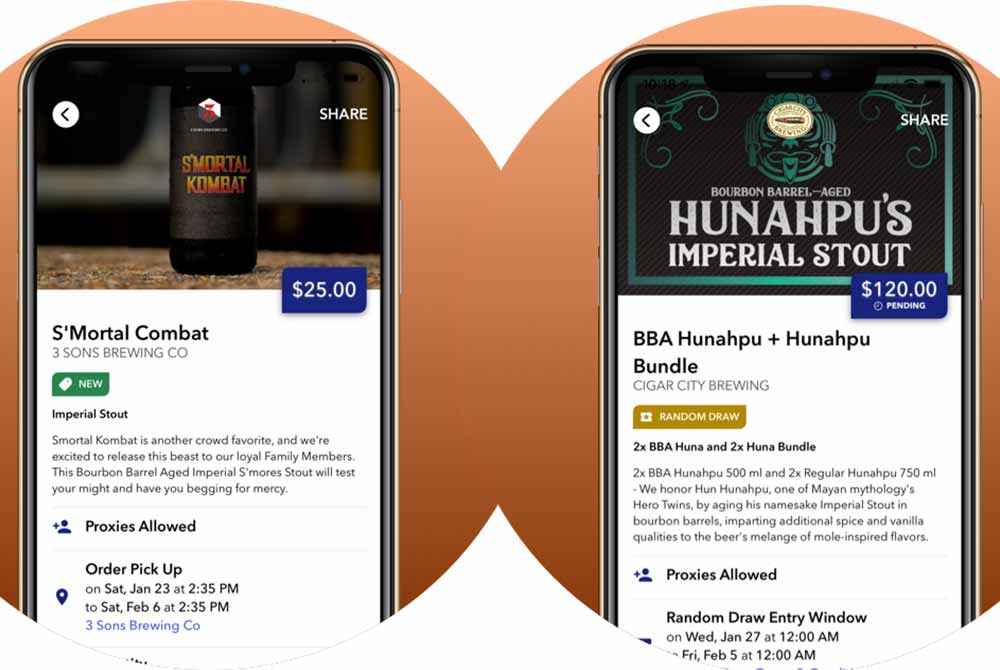 Oznr is effectively a one-stop shop for the modern craft beer lover.
In years past, beer fans may have lined up for hours waiting for a brand new beer release at their favorite brewery. With the Oznr app, breweries can release new offerings digitally and build excitement through pre-sales, waitlists, and raffles. Moreover, Oznr offers folks the chance to sign up for brewery bottle societies and membership clubs. Plus, with in-app alerts, you can stay up to date on discounts, deals, and news from your favorite brewery.
While you might not be able to order beer directly from a brewery right to your door, Oznr users get first dibs on exciting new beers from some of the best breweries around the country along with big name festivals across the country.
For instance, J. Wakefield's Wakefest tickets are now available on Oznr, featuring beers from eighty different breweries.
It's a must-download beer app for passionate craft beer fans.
Oznr and Hop Culture are both members of the Next Glass family.
Learn More Download iOS: Free Download Android: Free
Tavour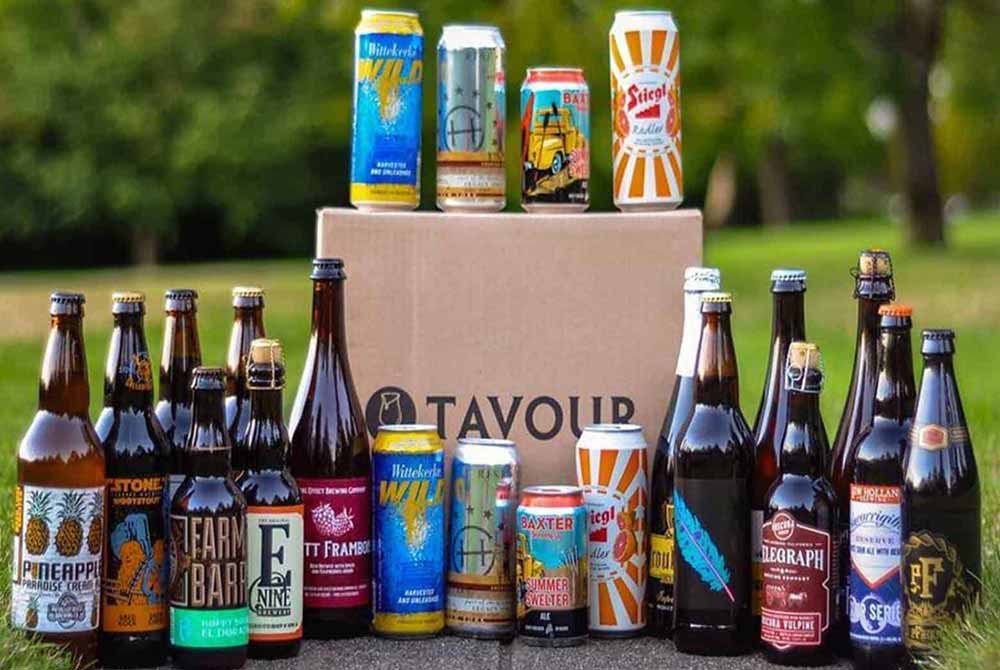 Looking for how to get beer delivered right to your doorstep? Tavour lets customers fill up a box of beer over a period of time before shipping out the full package. With over 650+ breweries on their platform, Tavour is a great service for experimentation without having to leave the house. All you need to do is download the app (Apple or Google Play) to see their current menu, pick the beers you'd love to try, and they'll take care of the rest.
TapRm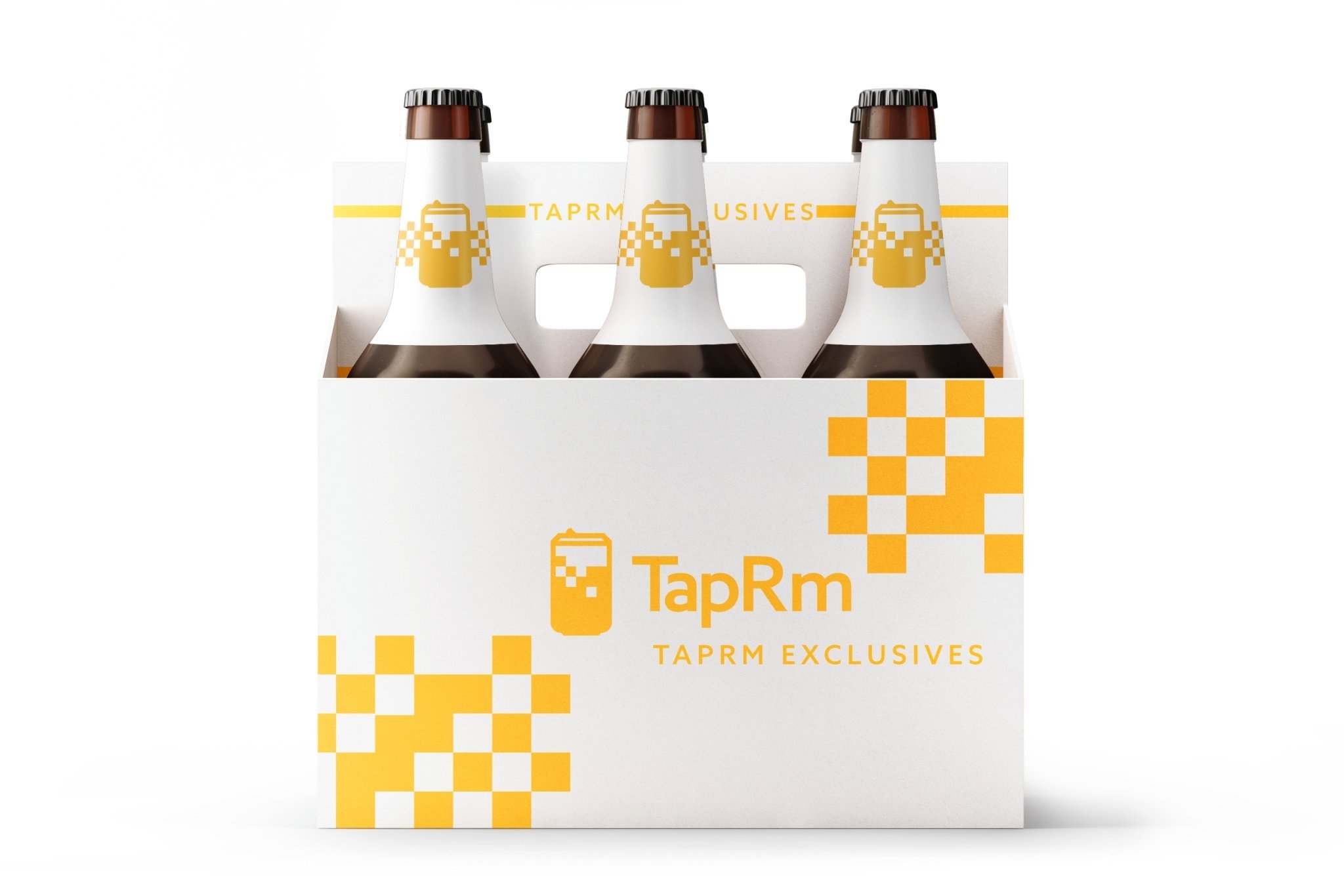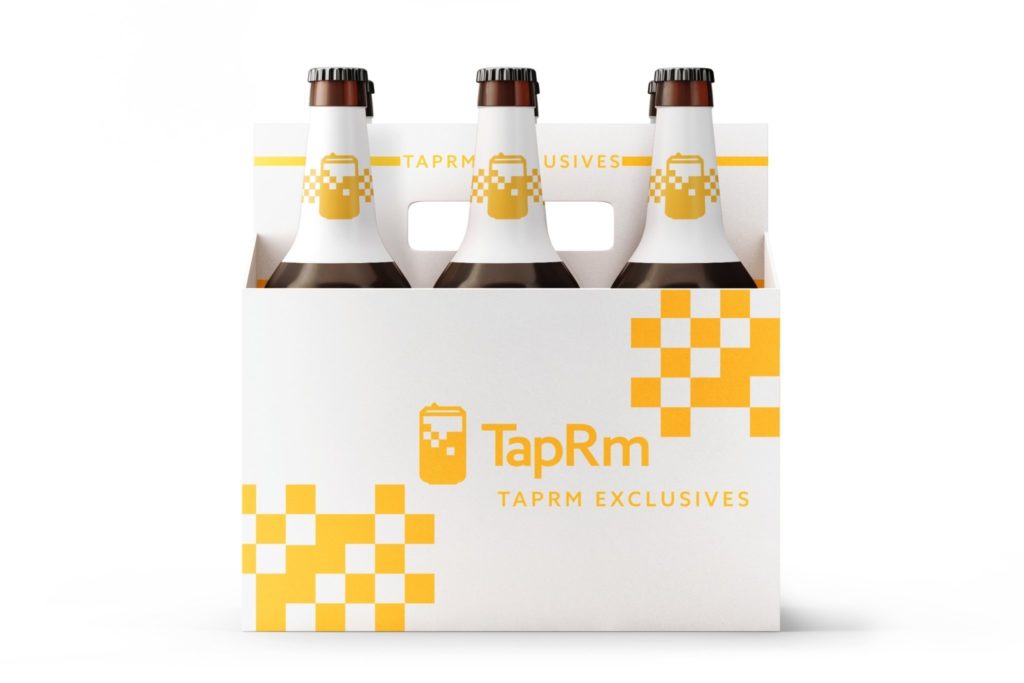 "Drink in the future." That's what TapRm, the nation's first beer distributor that delivers beer, hard seltzer, kombucha, tea, and cider from our favorite brewers, promises to deliver.
By compiling an extensive selection of the world's best beer brands exclusively, they're delivering them the same day you request them all across New York City.
As a part of their selection, they offer exclusive beers unique only to the TapRm platform. Check out the full selection here and start getting beer delivered right to you.
Drizly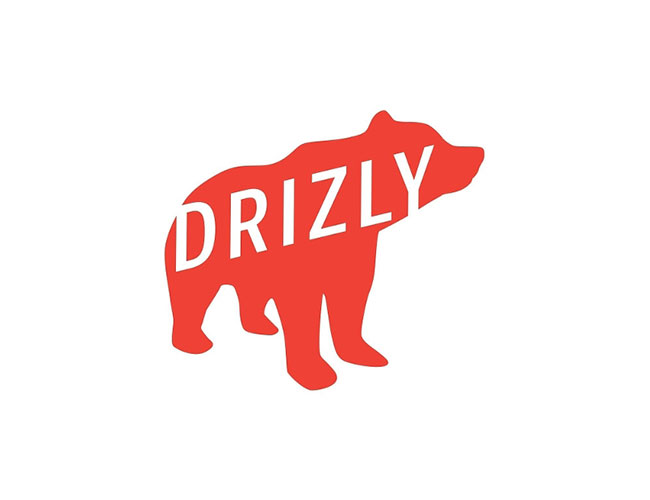 By using Drizly you can order a variety of craft beer, in 12-packs, sixers, or by the bottle, and have it delivered to your house in less than an hour. They say most deliveries take twenty to forty minutes, but you can schedule ahead if you know exactly when you'll need your beer. The best part? If you sign up right now, they'll take $5 off your next order. Use the code DRIZLYDEAL at checkout!
Saucey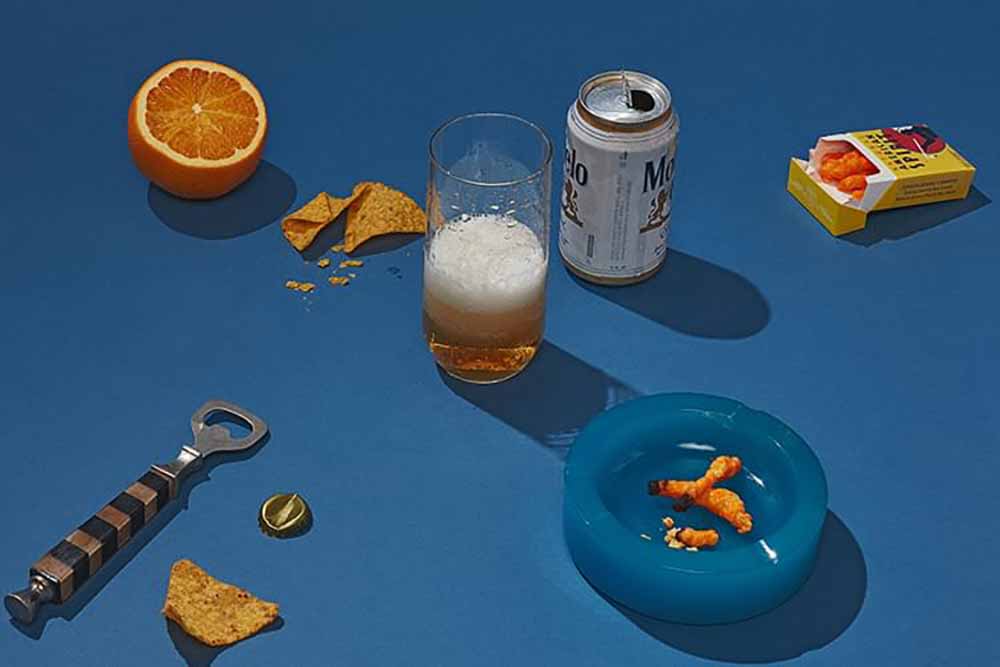 Saucey guarantees that you'll receive on-demand thirty-minute delivery or two-day maximum shipping, meaning you can get your favorite beer delivered right to your door ASAP! The whole liquor store is up for grabs, from craft beer fan favorites to tequila, whiskey, vodka, and even wine. Sign up now and use code HOPCULTURE for $5 off your first order.
$5 Off Your First Order With Code: HOPCULTURE
The 3 Best Apps for Brewing Beer
Brew Cloud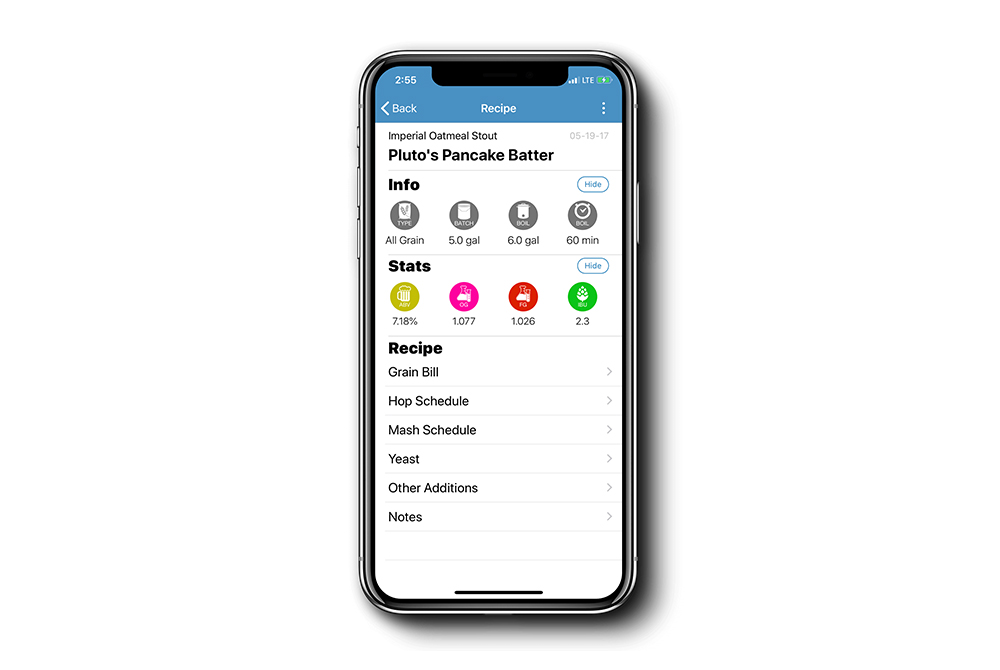 The principles of homebrewing have remained largely unchanged since the very first beer. But recent technology upgrades have made brewing a hazy IPA in your kitchen so much easier.
Once you have all the physical gear you need, we'd recommend checking out a few homebrewing apps. Brew Cloud is a beer app made for homebrewers. You'll find recipes, easy-to-use calculators, and BJCP guidelines. Plus, users can seamlessly share ingredient lists and recipes through the app. It's a fool-proof way to digitize the homebrewing experience.
Download iOS: Free Download Android: Free
Brewfather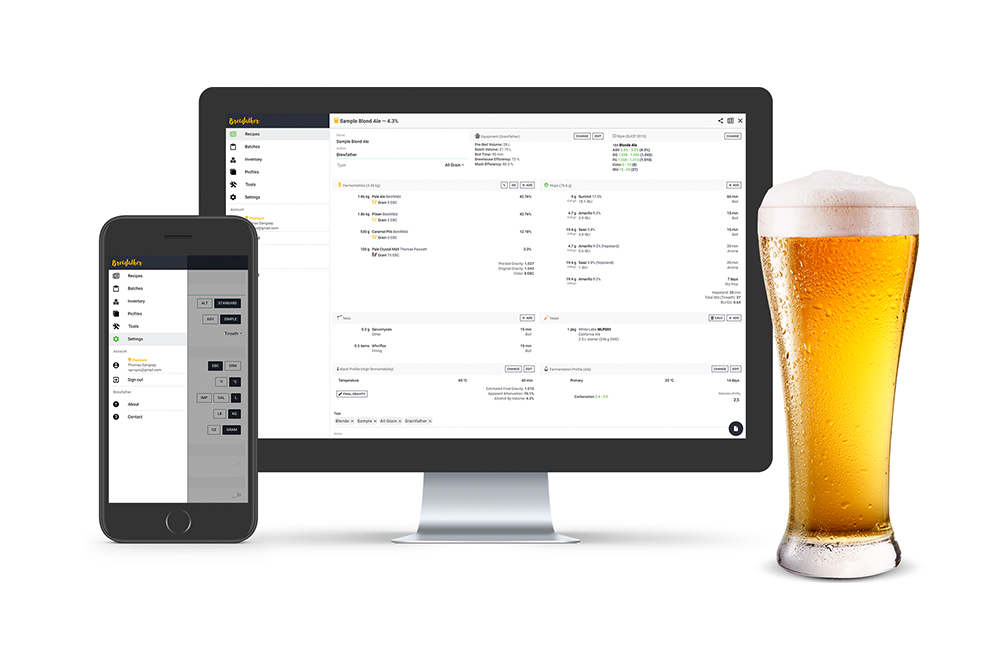 And if Brew Cloud isn't quite your speed, we recommend downloading the Brewfather app. This homebrewing tool is beautifully designed and intuitive with all the bells and whistles a homebrewer needs.
With the Brewfather app, you'll have access to a recipe designer as well as batch tracking and inventory management to help you stay on top of all the beer you're brewing. Plus, with integrations from MyBrewbot, Plato Airlock, and others, you can easily keep track of your brewing technology from the Brewfather app.
Learn More Download iOS: Free Download Android: Free
BeerSmith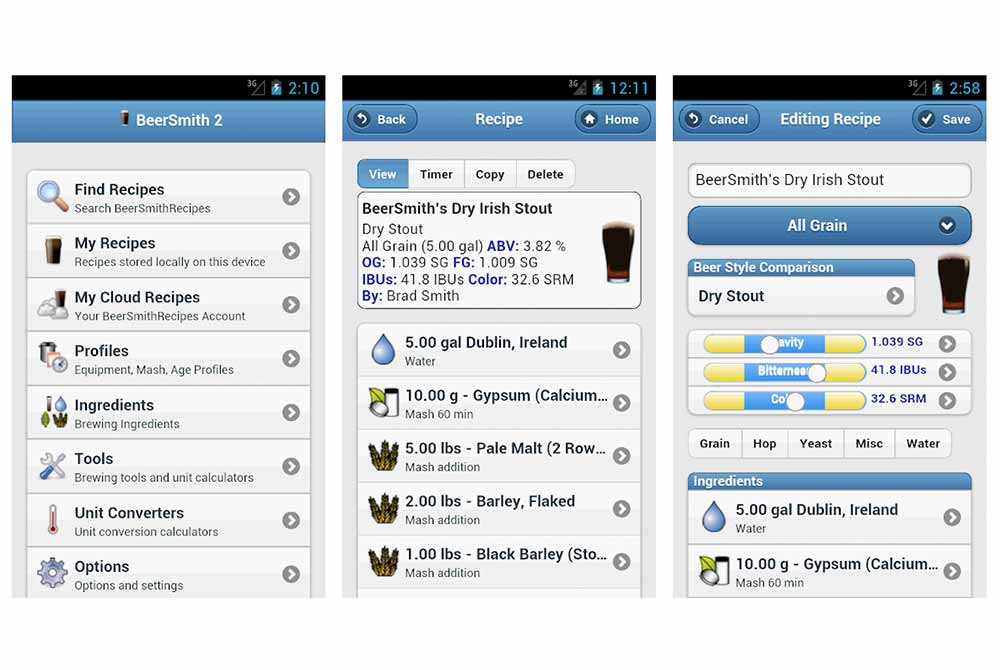 Built for recipe development, BeerSmith provides home brewers with over 1 million recipes along with step-by-step instructions, a built-in calculator, and all the other tools you need to be the best homebrewer. And if you're unsure about the app, you can even try it for free for twenty-one days.
Learn More Download iOS: $4.99 Download Android: $4.99
Unless otherwise noted, all of the products featured on Hop Culture are independently chosen by our editorial team. However, Hop Culture may earn a commission from purchases made through affiliate links on the site.
Liked this article? Sign up for our newsletter to get the best craft beer writing on the web delivered straight to your inbox.