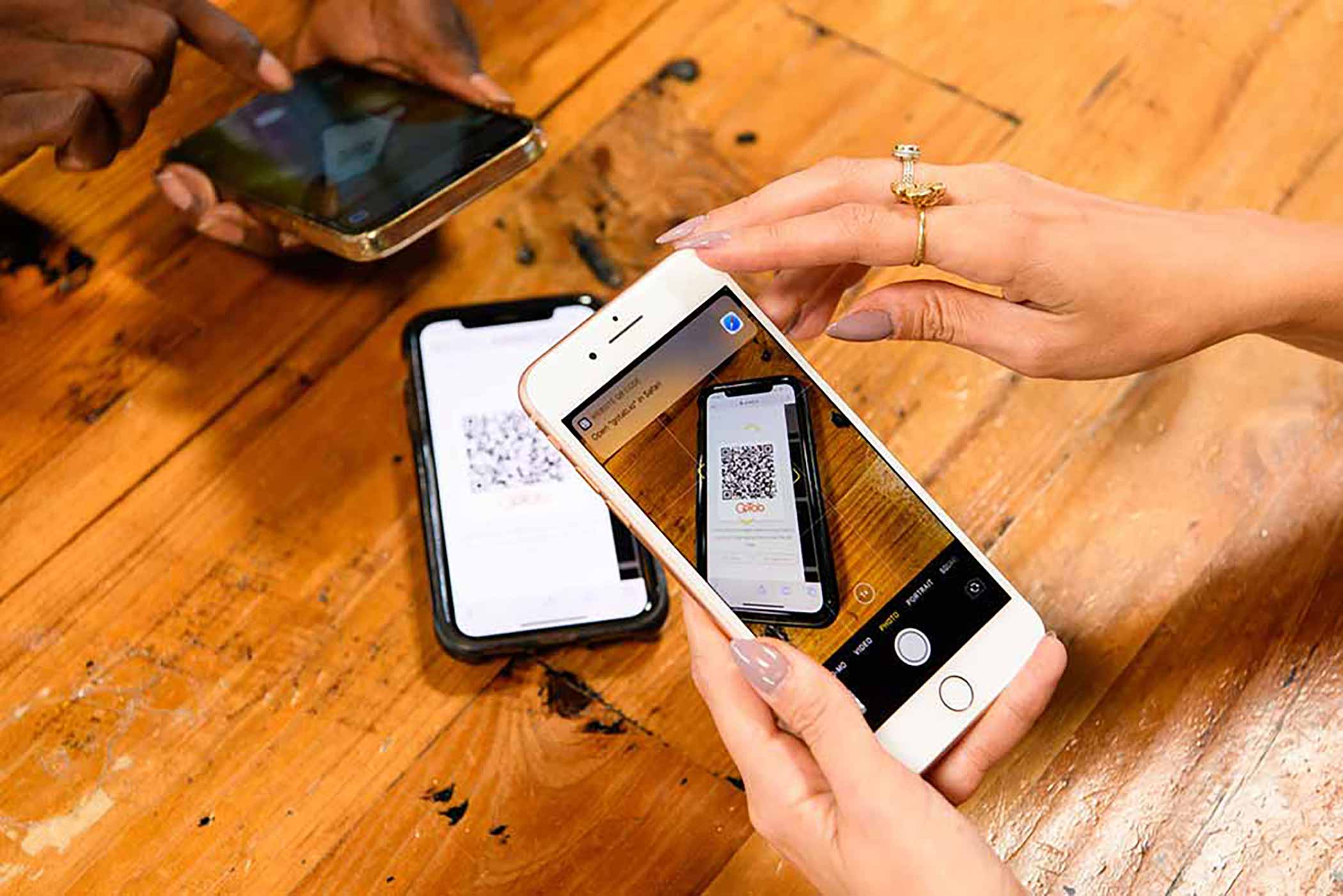 Photography courtesy of GoTab
Editor's Note:
This is a paid, sponsored post presented by our friends at GoTab.
The global pandemic has changed craft beer culture significantly. Two years after the COVID-19 pandemic originally hit, breweries, bars, brewpubs, and restaurants are still grappling with new best practices and standard operating procedures.
Long lines for can releases or crowded ordering at the bar are things of the past. Today, when a customer walks into a brewery, they're looking for safe ways to order their beers and food and a streamlined approach to customer service. All with a higher standard of hospitality. One focused less on face-to-face interaction and more on ensured safety and speed.
Technology has become a go-to for breweries looking to fulfill all these demands. As a result, breweries are searching for innovative, revolutionary platforms to ensure their business meets the requests of its customers while also boosting its bottom line.
Companies like GoTab, which started as a contactless ordering payment web service, deploying QR codes to help breweries and restaurants turn tables faster, safely order during the global pandemic, raise check averages, and ultimately raise revenue.
Now, the company that revolutionized contactless ordering launched its own all-in-one restaurant point-of-sale system capable of creating a first-class guest experience while simultaneously handling operations with ease.
For the first time, breweries can work with one company to achieve multiple solutions.
For example, at Maui Brewing Co., with four locations spread out across the Maui and Oahu islands of Hawaii, Maui Brewing faced many hurdles throughout the pandemic.
But together with GoTab, Maui Brewing has been able to pivot, survive, and thrive. The partnership is a perfect example of the industry's new focus on technology and how the one-stop-shop platform can help breweries stay relevant in a new and constantly changing culture.
First, What Is GoTab?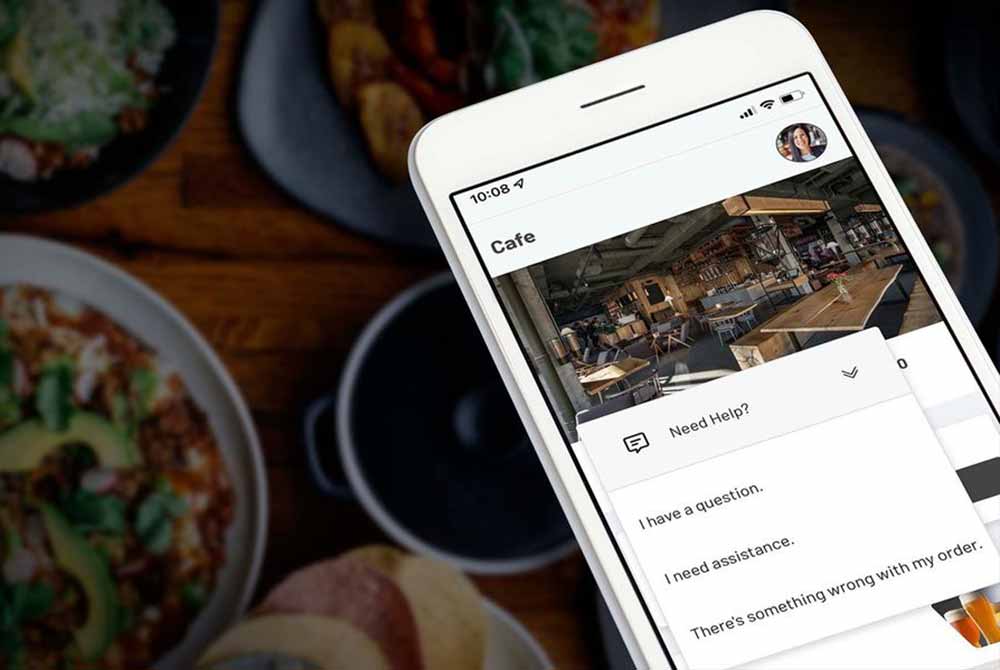 We've covered the origin of GoTab in a previous article, but to give a quick overview:
Started in 2016 by Tim McLaughlin, who spent fifteen years growing and thriving in e-commerce technology, working with clients like Mandarin Oriental Hotels, Goldman Sachs, and Sotheby's Auction, GoTab originated as a web application.
In 2015, McLaughlin's wife opened a brewery called Caboose Commons in Fairfax, VA. The 8,500-sq-ft, three-story brewery featured multiple spaces, including a big outdoor patio. Instead of launching with a traditional counter-service model, the pair decided to go all out, implementing what is now the GoTab mobile ordering product.
At Caboose Commons, to order a beer, one simply scanned a QR code, accessed a menu, and selected beer or food through GoTab. It was the first time anyone had seen something like it in the States.
And this was all before the word pandemic crossed anyone's lips.
"That first weekend, without anyone knowing how to scan a QR code, we saw 1,300 orders come through the app," said Christian Behrle, Director of Strategic Growth for GoTab. The team realized it had found its niche.
"It was amazing because we would see, when there was a big line, sixty percent of our orders would go through QR," says McLaughlin. "Mind you, this was when nobody in the country knew how to use QRs. It was crazy."
Of course, as with any new technology, breweries and restaurants were slow to catch on to QR codes.
And then a global pandemic hit in March 2020.
GoTab and the Global Pandemic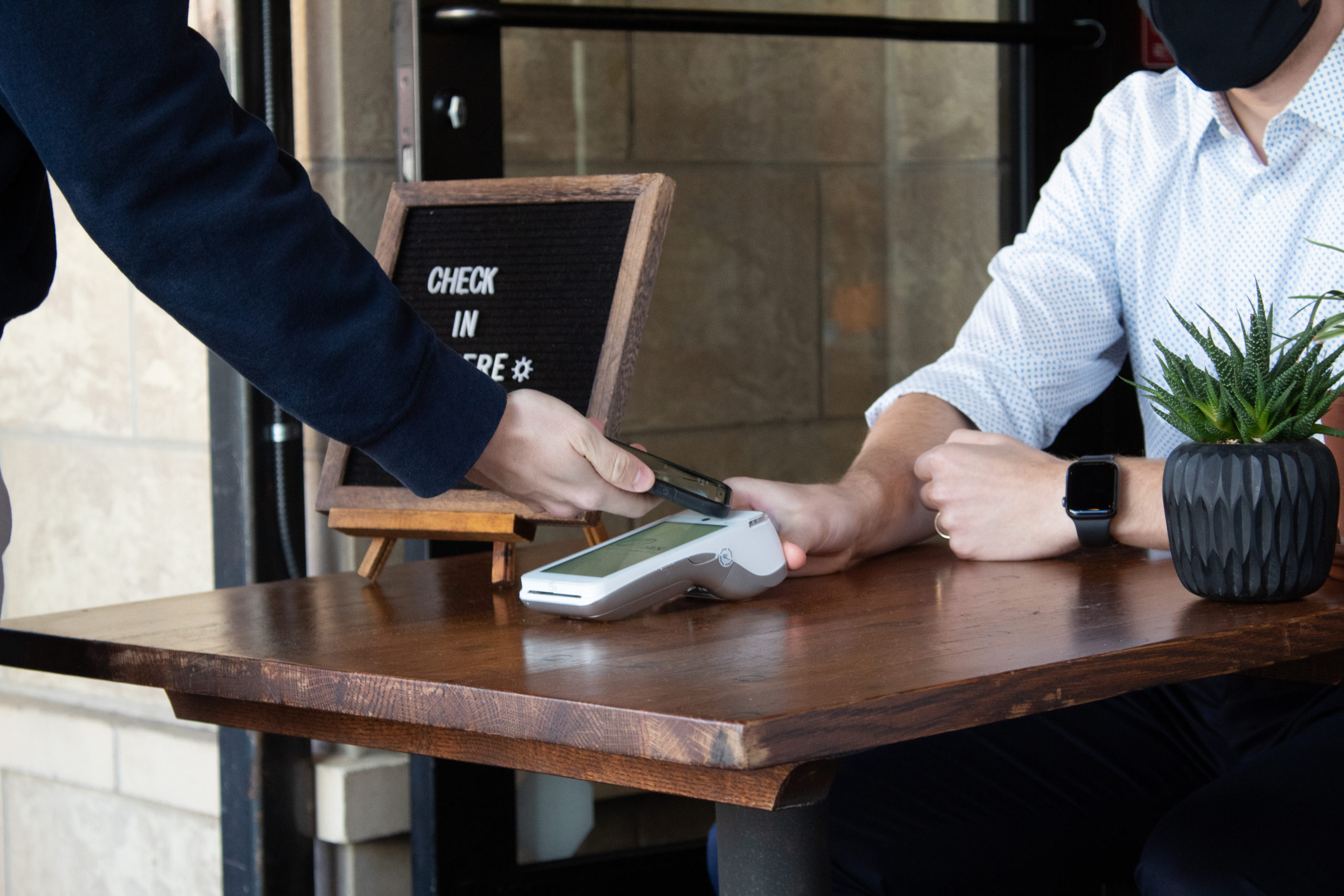 The global pandemic forced many breweries, bars, and restaurants to rethink their service models and business operations and logistics overnight.
All of a sudden, in an era when servers and table ordering became obsolete, GoTab provided a perfect solution. Guests could order beers and food through the platform's contactless ordering and payment web service. This way a brewery's customers could order beer without talking to a single person, touching an unknown surface, or standing in line.
In 2020, GoTab grew an incredible 7,000 percent, with major breweries like Stone Brewing jumping on board. "All of a sudden, all those stupid ideas seemed like smart ideas," says McLaughlin.
Just one tap and patrons could pull up a brewery's menu, place an order, pay a bill, leave a tip, and go home satiated and happy.
Introducing the New All-in-One Restaurant Point-of-Sale System
Following the success of its QR codes and contactless ordering system, GoTab released a new, fully developed point-of-sale (POS) system in March 2021.
With GoTab's Restaurant POS, operators can streamline the entire process, integrating their POS systems with GoTab's QR ordering to create the best overall experience for both its guests and its staff.
The technology lets business owners track sales, cash flow, and food inventory while helping with bookkeeping and simultaneously operating as the establishment's credit card processor.
Today, big breweries are continuing to discover the benefits of the platform from its QR codes and contactless ordering platform to its newly launched POS system.
For instance, Ballast Point, Resident Culture, Other Half, and most recently, Maui Brewing in Hawaii.
GoTab and Maui Brewing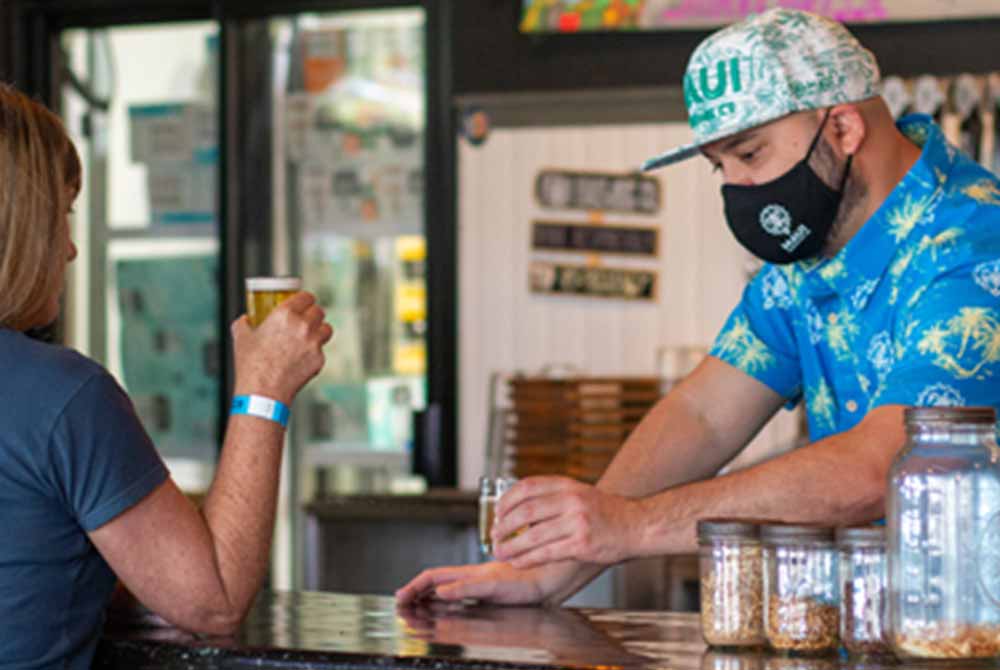 Like every single other brewery in the United States, Maui Brewing had to make major changes when the global pandemic hit in the spring of 2020.
But perhaps Maui Brewing had it a bit harder than others.
With four locations spread out across the islands of Maui and Oahu, Maui Brewing experienced an intense roller coaster ride these past two years thanks to an aggressive lockdown approach in Hawaii.
"Here in Hawaii, we were more affected than most other areas because, as an island, we literally shut down people who couldn't come in and out," says Tony Ren, general manager and partner for Maui Brewing Co. "The swings of business were way more dramatic than on the mainland where they could still drive from point A to point B."
Those swings included a complete shutdown starting in March 2020, where restaurants weren't allowed to operate for about three to four months. Followed for the next year and half by various lockdowns and reopenings coinciding with the bursts of new COVID variants popping up such as Delta and Omicron.
"All of those factors put us in very extreme positions to evaluate what we're doing with our operating models," says Ren. "We had to respond with our priorities of keeping our community safe and still serving our purpose as the community brewery."
For instance, when it comes to beer, the island of Maui is a bit different than say San Diego, Denver, and Portland, OR. There aren't breweries on every corner. "If you want fresh, crafted beer, you're coming to Maui Brewing," says Ren. "But imagine…we went through these roller coaster bumps of business."
The unique circumstances forced Maui Brewing to retool its entire business model. "When we looked at our operating environment, we recognized technology as having to play a huge role," says Ren.
Having tried out various heritage POS models, Ren and the entire group of Maui Brewing executives and general managers realized that a cloud-based system like GoTab provided a lot more flexibility than these traditional systems.
"The synergy and match happened with the pandemic," says Ren. "We quickly redefined and re-tuned our model so that we could be compliant to an environment that is constantly changing and the variation and volumes of business… Our existing technology wasn't doing it.
So Ren and his team started looking at GoTab, originally excited by the "elasticity the system offers," says Ren. GoTab gave Maui Brewing the opportunity to seamlessly transition from a table-service model to a counter-service model. "GoTab accommodates all these things, whereas other systems we looked at couldn't fit all of these models in one particular platform," says Ren.
GoTab's Flexibility and Customer Service Seal the Deal for Maui Brewing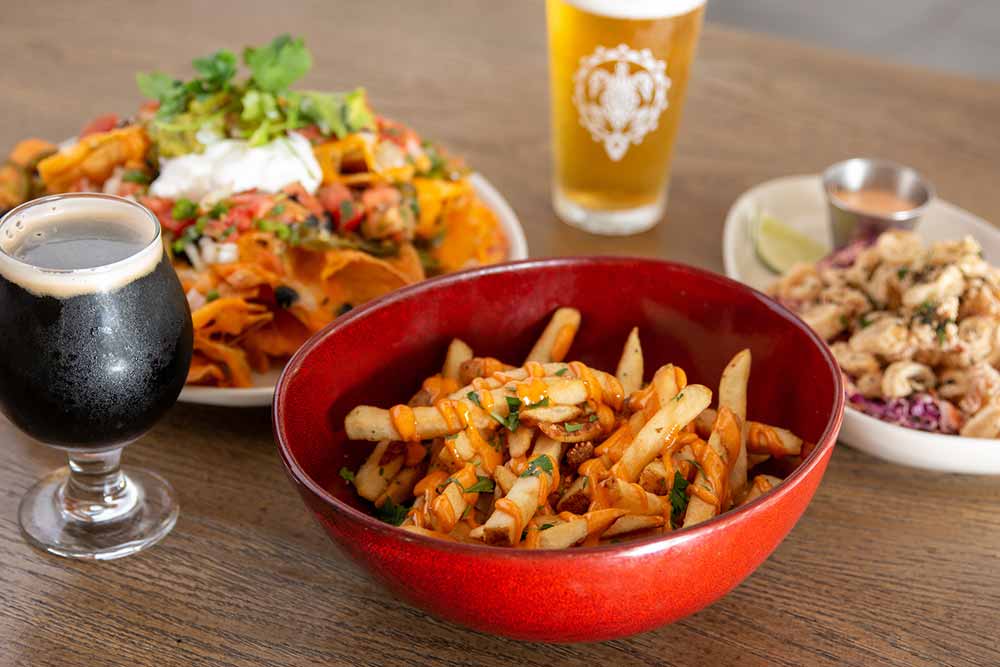 What ultimately sealed the deal for Maui Brewing was GoTab's approach.
According to Ren, when Maui Brewing first began the search for a contactless ordering system and point-of-sale technology, they put together a list of components important to them. Sending out requests to a number of vendors, they hoped to find the perfect partner.
"GoTab actually came back with not necessarily the most amount of boxes checked, but with the best attitude," says Ren. GoTab told Ren that if they couldn't tick a box right now, they could work on actively exploring a solution for Maui Brewing.
"Whereas a lot of other vendors for this technology just said, 'Well, this is our platform and what we can offer for a majority of our clients, so you either fit into this box or you don't," says Ren. "We really liked that GoTab had the ability to grow with us, to change and take steps knowing that they may not have 100 percent of the answers we're looking for at this moment, but they were able to bend themselves and their team to service our needs and grow with us as time moves forward."
Additionally, a visit to Stone Brewing, one of GoTab's first major partners for both its contactless ordering platform and restaurant POS system, also helped push Maui Brewing towards GoTab.
Ren and his team had the chance to see GoTab in action at a major brewery.
The experience solidified the brewery's choice to work with GoTab.
The Future of Beer Is Technology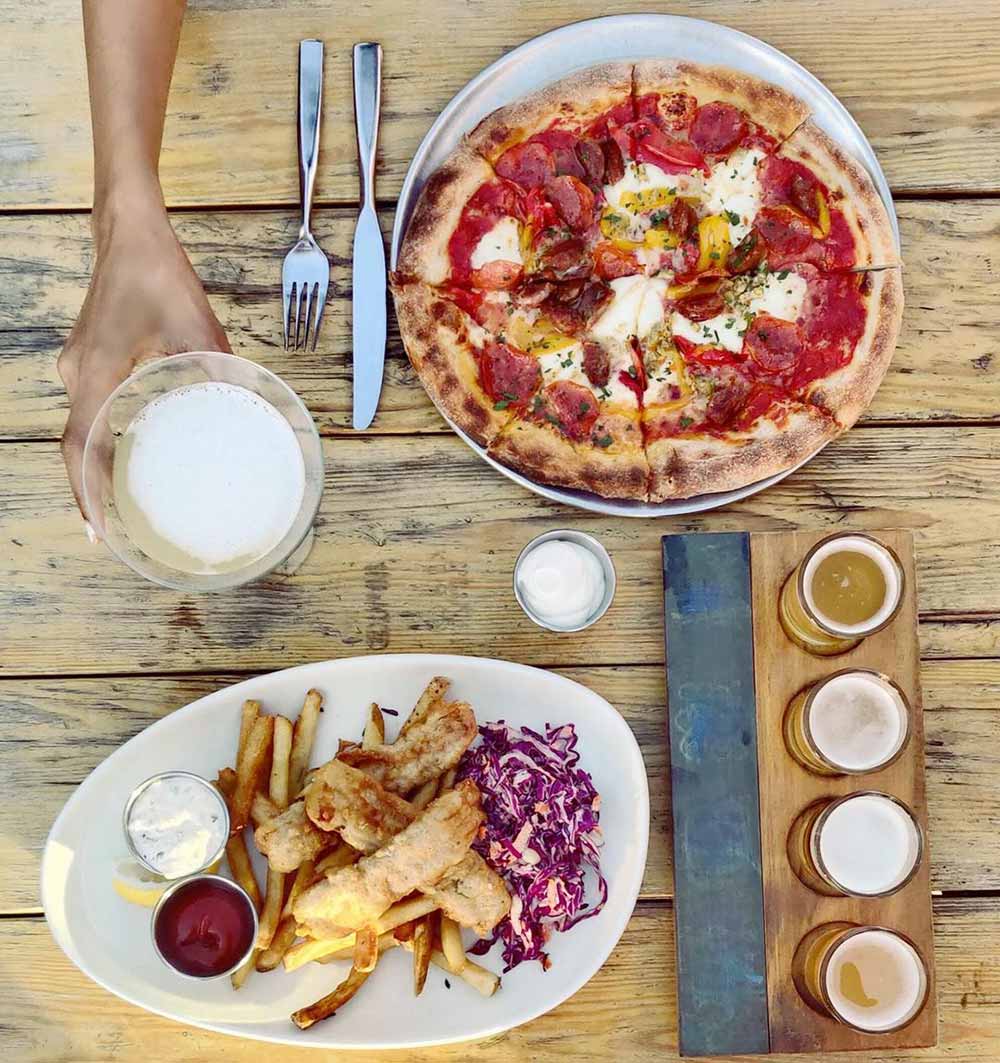 Currently, Maui Brewing has GoTab partially deployed at its Kihei location, the brewery's flagship location on Maui, but will be fully operational starting April 25th with plans to install GoTab at its Oahu restaurant and taprooms in Waikiki and Kailua starting on May 9th, 2022.
Maui Brewing has tested both the QR code ordering system and the all-in-one restaurant POS system. "We're most excited about…the QR codes on tables where guests can order and have their orders brought to their table," says Ren, because the brewery has decided to shift full-time to a counter service model.
And so far the results have been great.
Ren loves how GoTab's QR codes give Maui Brewing customers more time to peruse the menu at their leisure while simultaneously cutting down on the wait time.
"Something we've seen is an increase in satisfaction for the guest's experience for our customers," says Ren "The fact that someone can get a drink at their table without waiting in line to get it each and every time has been a huge bonus."
When it comes to breweries, Ren points out that the visit doesn't really start until the beer is in someone's hand. "I'm one of those people where, if I go to a brewery and sit down, I'm not fully settled down until that drink shows up," says Ren. "That's a big piece for us being able to make people comfortable. They came to Maui brewing for a purpose: to have a delicious cold beer in front of them as soon as possible."
GoTab so far has proven to help directly with that goal.
In reality, GoTab has only been operational at Maui Brewing's Kihei location for a short amount of time, but Ren believes that he'll start to see other benefits from the platform soon.
Such as increased check averages. "Logic predicates that…if I'm able to order one more beer for my table without getting up and waiting in line every time…I'll probably get that extra beer I may not have gotten if I had to wait in line every time."
For now, Ren says that GoTab has had a direct impact on the beverages consumers are purchasing, specifically with Maui's own brand of award-winning distilled spirits—Kupu Spirits.
"Now people have a little more time to interact with those items on the menu, read them, understand what they are, that they're made in house, and try them," says Ren. "Maybe they've had Bikini Blonde, Big Swell, or other beers the last time they were here, so now they may try to order a cocktail or something else we make in house."
All in all, Ren is very optimistic about Maui Brewing's future with GoTab's revolutionary technology.
How GoTab Is Fueling the Future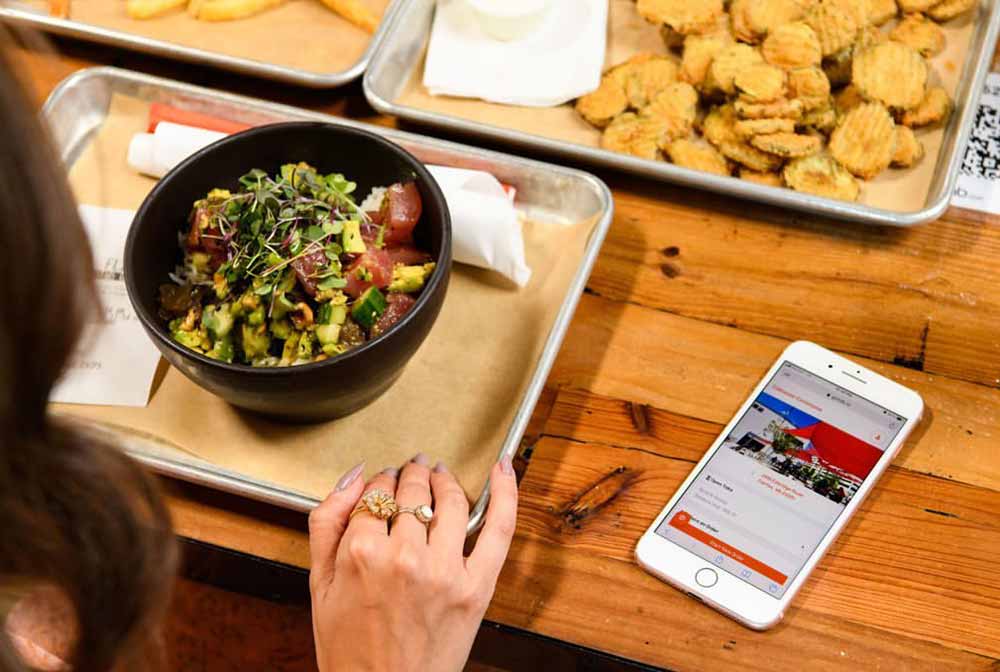 Overall, Ren believes that technology is driving the future of the craft beer industry.
"As a company, we decided that technology will play a huge part across the board," says Ren. "Consumers' habits have drastically altered in this pandemic… If we stay static, I don't know that we'll ever meet what our guests want in the right way."
Ren continues, "At this point we're approaching GoTab with a position of confidence… I hope that, if we check back a year from now, we're still going to be feeling the same kind of stoked we're feeling right now about the opportunities this platform and this technology will give our business."