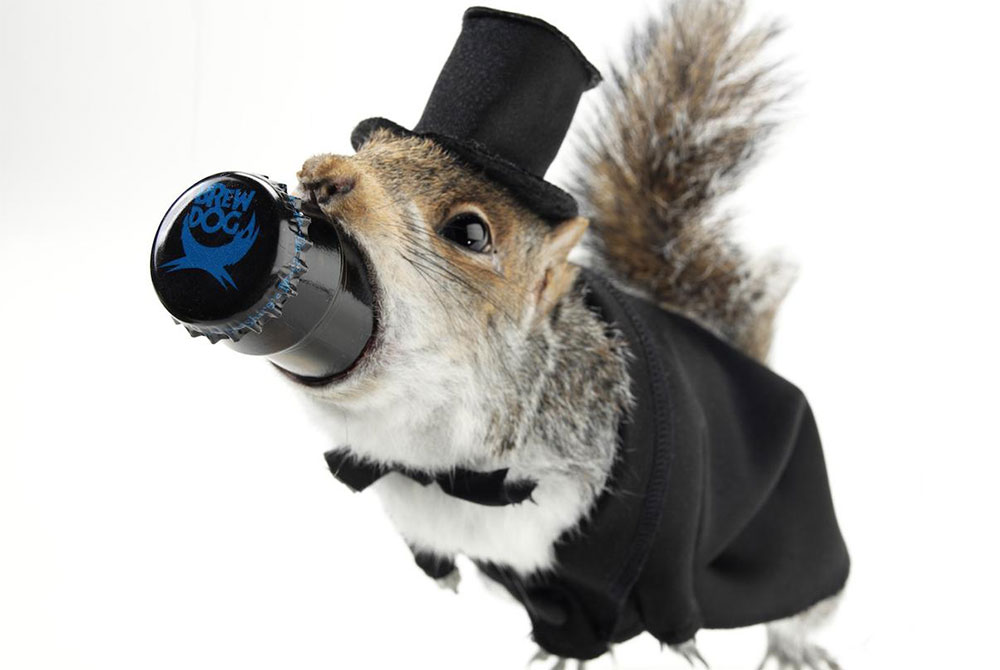 BrewDog's The End of History clocks in at 55 percent ABV and is packaged...in a squirrel.
Photography by BrewDog, Additional Contribution by J. Travis Smith
It's a competitive world for beer brewers. Before the end of last year, the number of American breweries passed the 5,000 mark, and American brewing is in its infancy when compared to traditions abroad. In order to stand out, sometimes producing great beer simply isn't enough.
Whether it's brewing beer with record setting alcohol content, or shoving it into a taxidermy squirrel, or skirting theatrics to produce the highest quality beer and in extremely little amounts, brewers do what they can to stick out. With this in mind, we found the most extreme, badass breweries in the world, which, whether through skill, luck or pure risk-taking, have differentiated themselves from the rest. — J. Travis Smith
Dogfish Head Brewery
Established: 1995 | Milton, DE
Despite their relatively large size (they distribute to 31 states), Dogfish Head has kept it their mission to push the boundaries of the craft beer. They regularly produce 120 Minute IPA, a highly bitter beer that's generally considered the most alcoholic IPA that you can actually buy (see BrewDog below for one that you can't) at 18 percent ABV, though it's topped out at 20 percent in years past. Alongside other offerings like World Wide Stout and Olde School Barleywine that reach past 15 percent, Dogfish isn't for the small stomached. And when they don't dial up the alcohol, they look elsewhere to innovate: their Ancient Ales series from the '90s involved recreating beers based on chemical residues they analyzed from archaeological finds.
BrewDog
Established: 2007 | Ellon, Scotland
Badass in the most literal sense, this Scottish beer company is known for their wild brews. In 2009, their imperial stout Tactical Nuclear Penguin set a world record with an ABV of 32 percent. They then beat their own record with Sink the Bismarck!, a 41 percent IPA, and then again with The End of History, a 55 percent ABV Belgian ale made with juniper berries, then bottled and stuffed inside squirrel bodies. They've also been known to pull some crazy marketing stunts, including driving a tank through the streets of London and dropping taxidermy "fat cats" (literally large, dead cats) from a helicopter over London.
The good news for Americans is that the brewery is coming stateside (with an attached hotel) to Columbus, OH. Keep an eye out for these guys.
Weihenstephan Abbey
Established: 1040 | Bavaria, Germany
Weihenstephan Abbey is the oldest operating brewery in the world, having earned a license to brew back in the year 1040. The Benedictine Monastery founded the craft of Weihenstephan brewing and is still ticking. There's nothing more badass than survival.
Anchor Brewing
Established: 1896 | San Francisco, CA
Anchor Brewing is one of the oldest craft breweries still in operation in America (they claim to be the first and oldest, though Yuengling is almost 60 years older and technically a craft brewery.) Anchor still hangs on to the California Common (or "Steam Beer") tradition through their Anchor Steam Beer and has influenced the craft beer scene dramatically. For instance, their porter, first brewed in 1972, was the American debut of the style and is still worthy of a pour.
Allagash Brewing
Established: 1994 | Portland, ME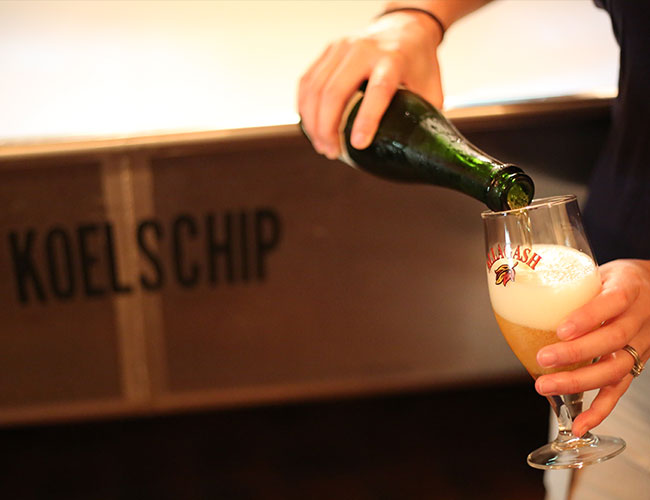 Usually when a brewery produces excellent beer, they gain popularity and start to produce on a larger scale. Founded in 1994, Allagash has grown over the years, and by 2008 their beer was being distributed to 30 states. However, the demand was too great and instead of increasing production at the expense of quality, the brewery — presumably with their middle finger in the air — pulled out of 12 states to keep quality consistent.
It's also worth noting that the founder, Rob Tod, built a brewery around a beer that most people didn't really like and continued pushing forward with Belgian brewing methods that the American drinking palette was yet to understand. He then doubled down by becoming an early brewery to build and make extensive use of a koelship — to great affect. Their "coolship" series is their most critically acclaimed.
Stoudt's Brewery
Established: 1987 | Adamstown, PA
Pennsylvania's oldest microbrewery, Stoudt's, is co-owned by Carol Stoudt who earned the title "Queen of Hops" in 1987 after becoming the first woman to open a brewery after prohibition. She and her husband ran the brewery while she also cared for her children. Today she still stays involved in the business.
Westvleteren Brewery
Established: 1838 | Vleteren, Belgium
This Trappist brewery (meaning it's run by monks) produces just three beers, and they are all widely considered to be among the best beers available. Their Westvleteren 12 is said by some to be the best beer in the world. Unfortunately the monks only produce enough beer to support the brewery and monastery, so tasting the beer requires a ticket to Belgium.