In a Vermont pub in 2005, a group of cancer survivors sat down for a meal planned by a therapeutic chef at The Alchemist Pub and Brewery in Waterbury, Vermont. Alongside the food, they were served beer brewed specially by the pub's owner, packed full of raspberries, pomegranate, cherries, ginseng and echinacea. Wellness Beer, it was called.
"That was a beer before its time, that's for sure," says the beer's mastermind, founder of The Alchemist Brewery John Kimmich. "Honestly, it was like nothing you'd ever had. The ginseng… you'd drink this beer and feel it all around your mouth, like this tingly amazing kind of feeling. It was wild."
Wellness Beer was brewed that one time and never again, a clandestine one-off from one of the world's most gifted brewers. Regular visitors to the pub, on the other hand, were greeted by less eccentric options: a golden beer called Light Weight; a red beer called Donovan's Red; Pappy's Porter; and Holy Cow IPA. There were four or five rotating beers as well, including Heady Topper, the double IPA John first brewed two months after opening the pub with his wife, Jen.
The Alchemist Pub and Brewery in Waterbury, VT, was hugely successful relative to its scale, and understandably so — it was John's test kitchen, his lab, and his playground. That is, right up until a flood caused by Tropical Storm Irene put it under several feet of water, and subsequently out of business, in August 2011.
The Death And Life Of The Alchemist Brewery
When the pub went under, John's obsession with Heady Topper — a name that would soon be mentioned with a sort of hushed wonderment as far as California — became relentless and all-consuming. John first canned the now-famous double IPA immediately after the flood. The move took The Alchemist Brewery from a household name in Waterbury to one of the most famous breweries in the world.
Over the past decade, if anyone uttered the words "The Alchemist," they were most likely followed by the words "Heady Topper." Sure, a couple people could've probably named Focal Banger, the brewery's second canned offering, which The Alchemist debuted in January 2013. But after that, beyond beer nerds, knowledge of the catalogue dropped precipitously.
But this is soon changing. In the eight years before he ditched his waterlogged brewpub, Kimmich had been tinkering.
"John had eight years of brewing every style of beer you can imagine," says his wife, The Alchemist Brewery co-founder Jen Kimmich. "Each time John brews a beer, he tweaks it. He's really an artist, a genius with that… We probably had eighty to ninety different beers."
Now that production is humming in their larger production facility in Stowe, the man behind Heady Topper is reaching back into the archives, once again brewing those pub favorites lost to the flood. The stormwater didn't sink The Alchemist, it set its puppet master free.
"One of the things we got away from, that gave us a clean break after losing the pub, is that all expectations were gone," says John. "It gave me the total creative freedom again to go in any direction we wanted. We weren't tied into anything, we could start doing some new thinking."
For the vast majority of American craft drinkers, this, in a way, is the resurrection of John Kimmich.
What Is Heady Topper?
No single American beer has been doted upon with as much unrelenting, unabashed praise as Heady Topper. Depending on who you ask, it's the IPA that launched a movement, that singularly converted the Big Beer masses to craft, or, perhaps, created the taste for an entirely new style all its own.
Regardless — and John refutes all of this — it's one of the best beers ever made in America. Sure, every year we make our "Best of the Year" beer lists and we've never included Heady. We try to focus on new breweries, rather than the classics. But the fact of the matter is, Heady Topper isn't on the list of Top 100 Beers In The Country. It's on a list of top four or five. And it's not an exaggeration to say that without the success of Heady Topper, Vitamin Sea Brewing — our top choice for 2019 — probably wouldn't exist.
The plan for the initial brewery (which Jen had to convince John was the right move) was always to keep it small. Maintaining control over the beer was priority number one, followed by creating jobs in their local community. After the flood, John and Jen grew the operation as fast as they could, quickly scaling to 9,000 barrels of Heady Topper per year within the first year of production, the amount at which the Kimmich's still cap the beer to this day.
It was this early insistence on quality over quantity that set the standard for the "mile deep rather than a mile wide" distribution approach taken by nearly every budding craft brewery today. As the logic goes, if you brew amazing beer and offer it first and foremost directly at the source, the consumer will respond in your favor.
"People weren't stopping in to buy a four-pack," says Jen of the early brewery days, "They were stopping in to buy as many cases as they could fit into the car."
Then they were telling their friends about it.
The Rise Of Focal Banger And The Hazy IPA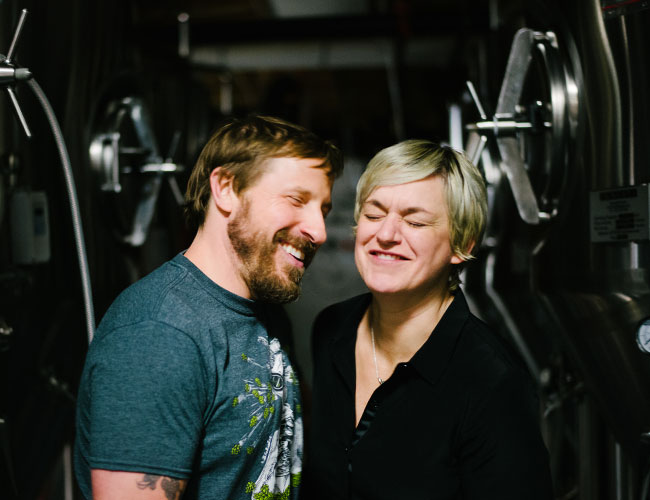 Although John and Jen founded their brewery on the wings of a pub with an extensive and celebrated beer list, The Alchemist quickly became a one-beer wonder. ("The one beer people always went crazy for was Heady Topper," says Jen.) That is, until 2013 — two years after Heady's first canned release — when Focal Banger hit the market.
The sophomore slump is a common cultural saga. Scores of athletes, actors, musicians, and the like have come hurtling out of the gate to sky-high praise and success only to fade into relative, or total, obscurity. Think Harper Lee after To Kill a Mockingbird. Or M. Night Shyamalan and The Sixth Sense. Right Said Fred's "I'm Too Sexy" certainly qualifies. Let's go ahead and leave Christian Laettner right here, too.
But Focal Banger was an absolute success.
"It still has the structure of Heady Topper," says Jen. "But Focal is more modern. It's hop-forward. It's not as malty. There's more tropical flavor."
Of course, Focal has John's artistry, but it's decidedly not Heady Topper. And that's what makes it great. In addition to 9,000 annual barrels of Heady Topper and "another 3,000 to 4,000 of specialties," The Alchemist Brewery now produces 6,000 barrels of Focal Banger. It's proof positive that those early years of experimenting made John Kimmich the legendary brewer he is today.
An Expanded Taplist At The Alchemist Brewery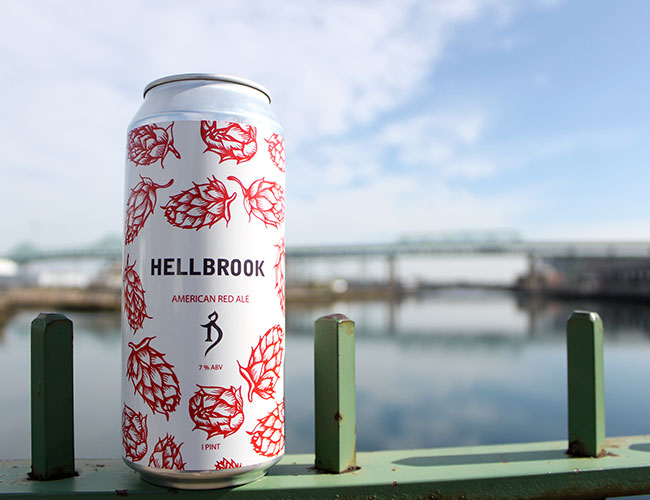 In total, The Alchemist has re-released about 20 beers in limited-run cans within the past year, including some with multiple iterations. Before then, it was really only Heady and Focal.
As you might expect, John's fixation on quality and consistency appears not so much as to border on obsession as to launch itself off that cliff with gusto.
"We put a lot of thought into the things that we do and we try to do them as efficiently and as smartly as possible," he says, adding, "We set our standards years ago with many, many kinds of beers and created an expectation in people of quality. We look at it as just continuing to do what we do."
The consumer doesn't need new beers from The Alchemist — there are lots of Vermont breweries making world-class beer. But John does. His creative muscle is twitching, an itch he needs — and is ready — to scratch.
"It's got to be exciting and interesting and engaging. We've all been so focused for these last four years on just doing what we do and doing it perfectly," John says. "It's great for the staff to be branching out into all these other beers."
Some of the beers being brought back, like the recently-released Belgian-style saison called Farmer's Daughter, date back to the pub's origins in 2003, nearly fifteen years ago.
Of the 90 some-odd beers once offered at the pub, it's tough to say how many might debut again in cans. But the goal, Jen and John stress, is not to find their next Heady Topper or Focal Banger.
"We're not trying to hit one out of the park, another crazy beer like Heady Topper. That's not the intention, it was never the intention. The intention has alway been to focus on the best quality, consistent beers we can," Jen says.
In essence, John is at a place in his career where he can treat his production brewery like he once treated his pub — the place to let his imagination and creative forces run wild.
"I'm never going to make [another beer] that's there all the time again. We have Heady and Focal all the time. But the rest? I want to keep that fun," he says. "You know if you come to The Alchemist you might not get exactly what you're looking for, but whatever you walk out the door with is going to be a great example of the style…it just might branch you out into a different world of craft beer. If you're new to the scene and you're middle name is 'IPA' and you come and you can't get Heady, Focal, Crusher and Skadoosh, maybe you can get Beelzebub and Sterk Wit. All of a sudden you're going to be introduced to the world of Belgian Wits and American Stouts.
Why You Should Drink Heady Topper From The Can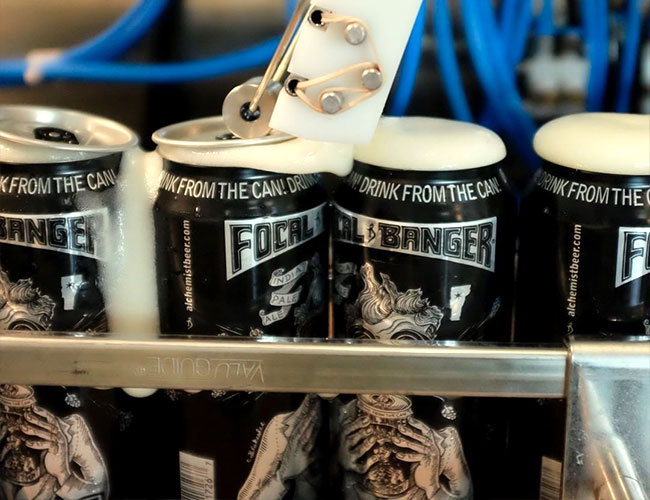 Printed around the top rim of every can of Heady Topper are four words unwittingly made famous by John Kimmich: DRINK FROM THE CAN!
At the time of its release, the thought was almost laughable. Craft beer was consumed from a glass — that's just the way it went. This, the masses mused, was surely just an ingenious marketing stunt, launched as a way to keep The Alchemist Brewery's primary vehicle of mystique — its oddly named, bizarrely logoed can — in the drinkers' hands where everyone else could see it.
John's got another theory.
"Years ago, they thought it was because it's ugly and hazy and now everybody is brewing hazy beer," he says, laughing but not joking. "We spent all these years educating people on the qualities of a hazy IPA, I mean the efforts we put in, it's unbelievable… And so finally people are coming around about it. But now I feel that the next thing I've got to start educating people about is how to handle a beer."
The only way to handle a beer, if you ask John Kimmich, is to drink it from the can. It's common sense, he says: A thin layer of C02 rests atop the liquid in a canned beer, preserving its carbonated goodness in all its glory.
"A beer gets forever and instantaneously altered the moment it gets poured into a glass of oxygen, you know," he explains further. "When you're responsible for making a beer and packaging a beer and absolutely at all costs minimizing oxygen uptake into that beer throughout the process, and then all of a sudden when the beer finally has its big moment in the sun you're just going to throw it under the wheel of your car and run over it by pouring it into a glass of oxygen."
Where To Learn More About The Alchemist Brewery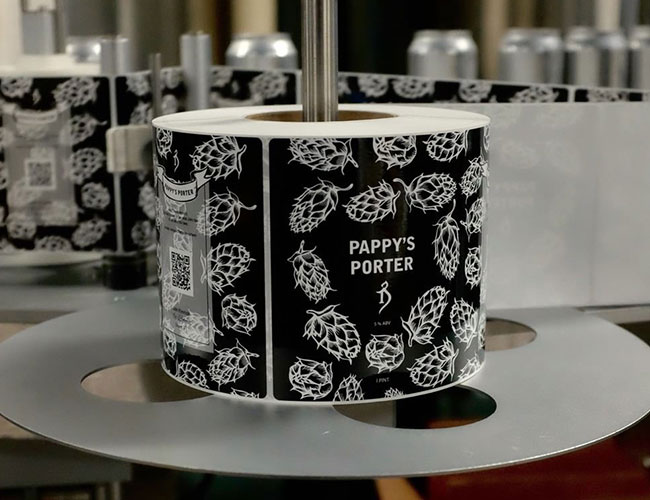 Of course, everyone pours beer into a glass these days, which is why John does so during his YouTube videos. At least, he reasons, he'll teach people to do it right — agitating the contents to kick the sediment up, pouring straight down the middle to cultivate a strong head, then drinking straight through it, foam on your beard be damned.
The videos on The Alchemist Brewery's YouTube Page are perhaps best place to learn about their new releases. In each one, John waxes didactic as he cracks open a can, pours it into a branded glass, plunges his nose almost down to the liquid for a deep whiff, then takes a pull, often leaving a trace of foam on his bearded upper lip.
The first such video you'll find like this came eight months ago, when John re-introduced one of the very first beers he brewed at the pub. Sterk Wit, a Belgian-style double wit beer, was released again in early 2017.
Other than that, a visit to The Alchemist Brewery and Visitor's Center in Stowe, Vermont, is the best way to experience the brand's magic.
The Bottom Line On The Alchemist Brewery
The intensity with which John approaches something as simple as drinking beer from a can versus a glass is the same as that with which he approaches everything. And it's what makes The Alchemist so special.
John knows there will be detractors — haters even — but he's used to it, he doesn't care. Nothing is more important than the beer.
I listen to all this and I'm convinced, if not by the science then by the ferocity of his own conviction. I tell him that I will never again drink a Heady Topper from a glass. And I mean it.
"One more convert," he laughs. "Ten million to go."