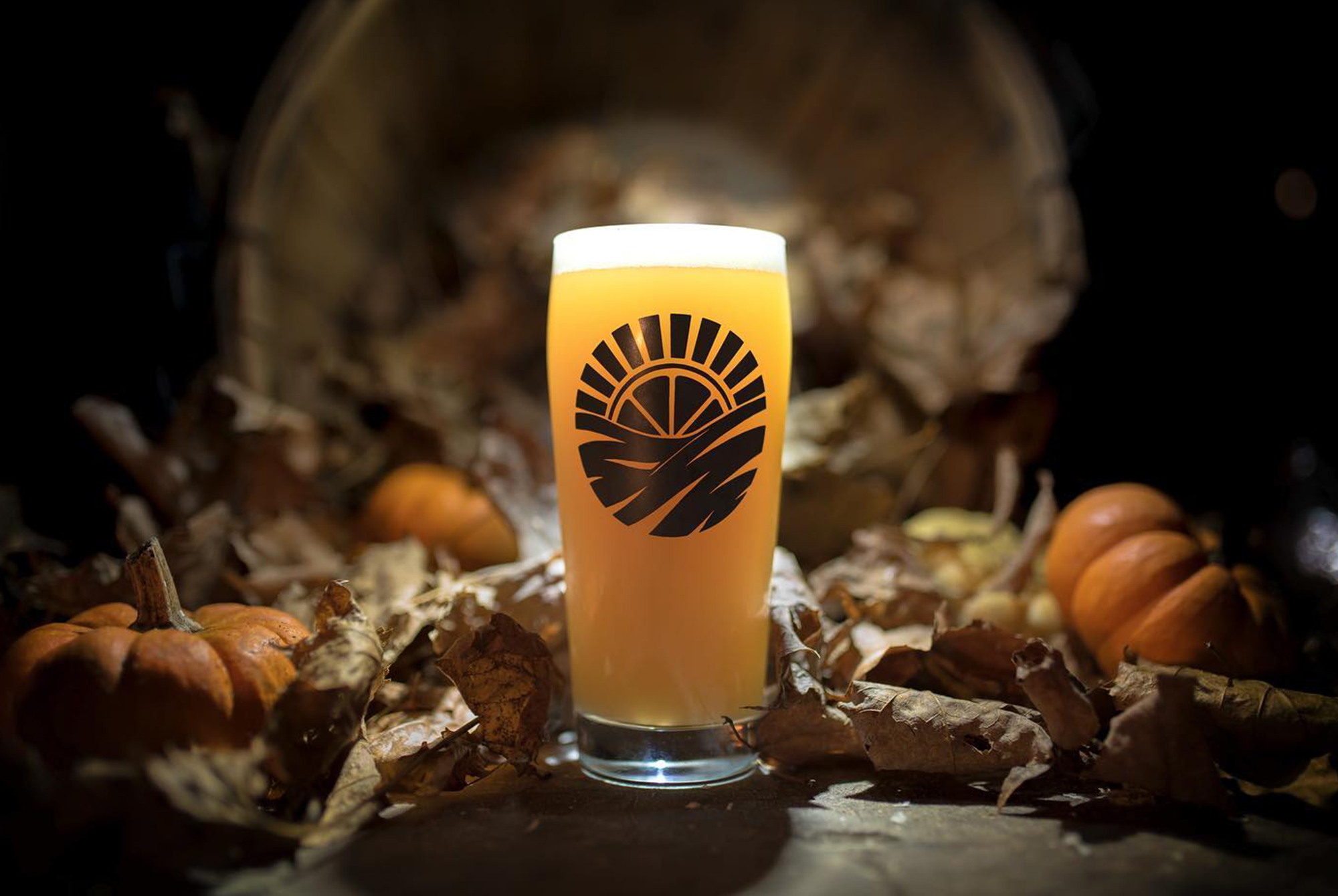 It's here — the list I spend all year waiting to write. As the founder of a beer magazine, it's both my privilege and responsibility. With over 7,500 breweries in the country, I certainly had my work cut out for me, but ultimately chose the breweries that I felt best represented the brewing landscape in 2019.
What does that look like? A lot of breweries, as mentioned. But now, more than ever, a focus on experimental IPAs, stouts, and sours. An emphasis on safety, consistency, and quality control. And whether it was through events, collaborations, or even financial donations, a focus on education and supporting the communities that have given so much to our industry.
Below, we've listed our top choices. They're in no particular order except for Vitamin Sea Brewing, which we happily proclaim our best brewery of 2019.
Vitamin Sea Brewing
30 Moore Rd, Weymouth, MA 02189 | (781) 812-0882
Too many good things can't be said about Dino Funari, Peter Kiley, Josh Sherman, Rich DiBona, and the entire team at Vitamin Sea Brewing. After years of participating in the industry as its biggest fans — the cooler where they left their canned homebrews for passerby sits high on a shelf in the brewery — Furnari and company took steps toward creating their own institution. After three years of hurdles, the brewery finally opened at the beginning of 2019. Despite the hardships, the team kept smiling, mastering their recipes, planning out collaborations, and dispersing merch designed by Dean McKeever, the same artist who created the iconic can designs for Tree House Brewing. They're now the proud owners of one of the beer industry's hottest brands, and for good reason. With soft, pillowy IPAs and flavorful stouts, they're making some of the most fun beer we tried in 2019.
Our Mutual Friend Brewing Co.
2810 Larimer St, Denver, CO 80205 | (303) 296-3441
Anyone who drives past 2810 Larimer St in Denver realizes that something special is going on behind its brightly painted walls. Great beer and friendly staff are the norm, but OMF's creativity earned them a spot on this list. Go on Tuesdays for Keep The Glass, where a beer purchase gets you a free glass that changes every week, or try Contacto, an Orange Roussanne Wild Ale packaged in clear bottles that make for one of the most stunning presentations we saw in 2019. Our collaboration glass with OMF and Denver's Dumb Friends League saw the brewery donate over $1,500 to the animal rescue organization.
Humble Sea Brewing Co.
820 Swift St, Santa Cruz, CA 95060 | (831) 431-618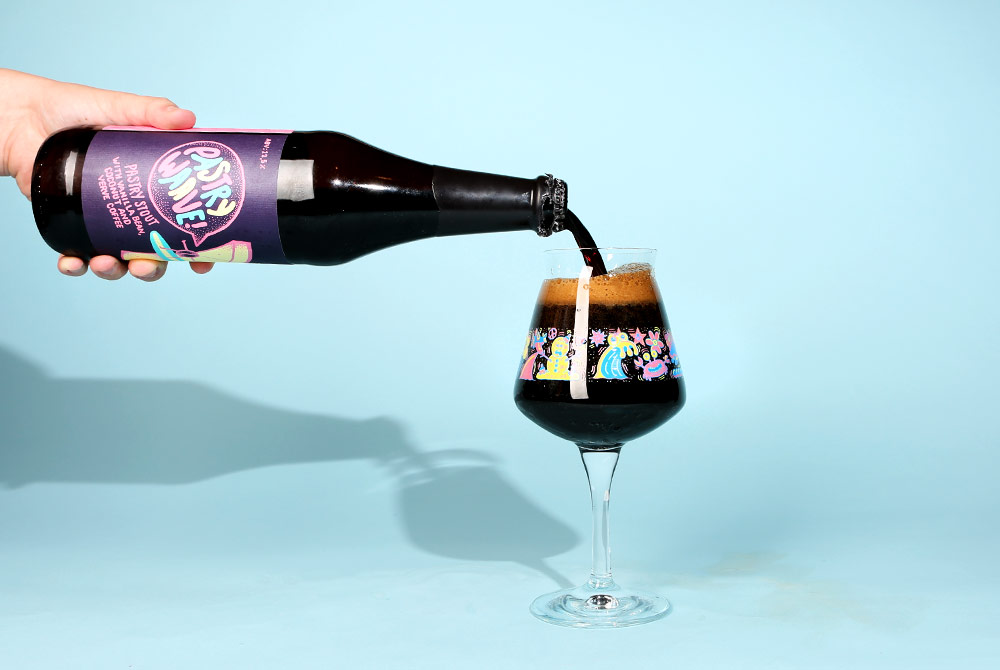 Surf's up, kooks! When you're a fan of Humble Sea, you don't just love great beer, but a lifestyle. Think early mornings at the beach, long afternoons designing colorful packaging and making IPAs, and evenings with good food and friends. Even the nomenclature of this laugh-a-minute brewery speaks to a theme — Humble Sea has rebranded "hazy" as "foggy" and "session" as "teeny." We're big fans of Socks & Sandals, an IPA that Humble Sea "named after our favorite Santa Cruz tourist phenomenon, in hopes that our beer might someday be just as popular." Spend 20 minutes drinking a foggy IPA at this Santa Cruz brewery and notice if you don't start slipping "rad" into your vocabulary. If you want one of the best times you'll have all year, head down to Santa Cruz and visit Humble Sea.
Learn More See on Map Buy Now on Tavour
Allagash Brewing Co.
50 Industrial Way, Portland, ME 04103 | (207) 878-5385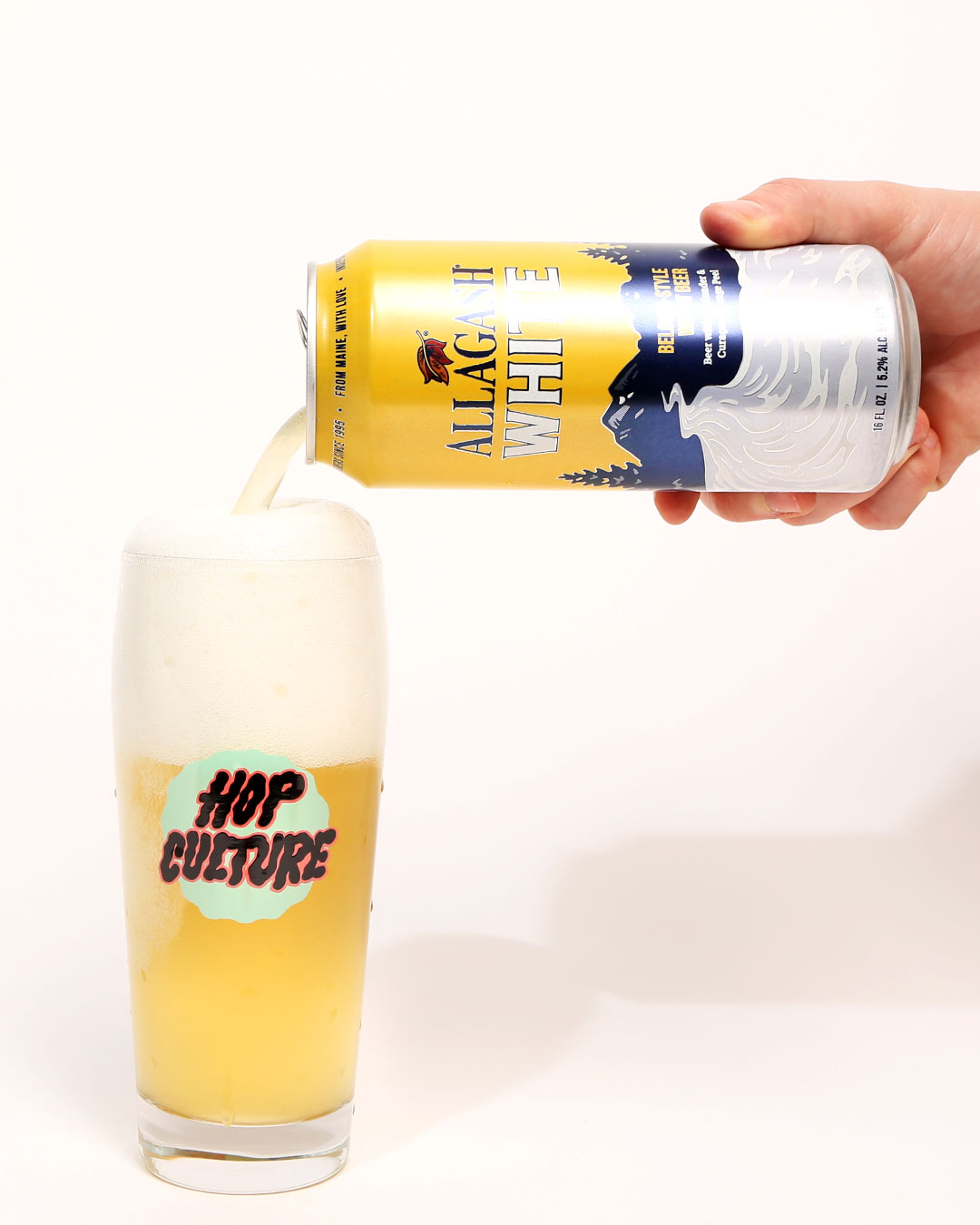 Perhaps no brewery in the country has grown as gracefully as Allagash, which remains as committed to producing environmentally sustainable suds as when founder Rob Tod was hand-delivering kegs. This year, the brewery will give $350,000 back to their community to support food security, sustainable agriculture, clean water, and the arts. They've also continued to reinvest in their infrastructure, making them one of the most technically impeccable producers of Belgian-inspired beer in the country. Not to mention that founder Rob Tod earned a James Beard award as the 2019 Outstanding Wine, Spirits, or Beer Producer. Their flagship White tastes like autumn in a bottle, or opt for a beer from their koelschip series for a true taste of Maine wilderness.
Learn More See on Map Buy Now for Home Delivery on Drizly
Cinderlands Beer Co.
2601 Smallman St, Pittsburgh, PA 15222 | (412) 209-1575
For those looking for a complete experience, visit Cinderlands Beer Co. in Pittsburgh. Grab a beer and eat the city's best burger. Play bocce or relax on the roof deck and take in the city skyline. Attend an educational program with Head Brewer Paul Schneider and beer writer Josh Bernstein. Once upon a time, the pub was the center of a person's social life, and Cinderlands is bringing that ethos back to brewing. Keep an eye on this up-and-comer — the brewery reminds us of a young Tired Hands.
The Rare Barrel
940 Parker St, Berkeley, CA 94710 | (510) 984-6585
It takes a lot of guts to change a game plan, which is what happened when this famously all-sour brewery in Berkeley, California, announced they were going to release a canned IPA. They surprised the beer world with New New, a 6.7 percent ABV sour IPA that came in a sparkling can and far exceeded all expectations. At the same time, they've continued to release the award-winning, barrel-aged beers that earned them a reputation as one of the country's top sour producers in the first place. To give you an example of their creativity, look at their 6th-anniversary beer, a dark sour aged in tequila barrels with cacao nibs, vanilla, cinnamon, and pink sea salt. For those who appreciate design, be sure to visit their taproom.
Learn More See on Map Buy Now on Tavour
WeldWerks Brewing Co.
508 8th Ave, Greeley, CO 80631 | (970) 460-6345
Although Greeley, Colorado is a notoriously stinky drive from Denver, people still make the trip for a chance to sample beers like Juicy Bits or Medianoche. In 2019, we applaud WeldWerks for the development of their barrel program, but also for their WeldWerks Invitational, which raised tens of thousands of dollars for the WeldWerks Community Foundation, a 501c3 that supports philanthropic efforts in Weld county. Additionally, while other breweries are trying to maintain hype by limiting production, WeldWerks has tried to improve accessibility by partnering with Tavour, the beer-shipping company that sends beer across the country.
Learn More See on Map Buy Now on Tavour
TrimTab Brewing Co.
2721 5th Ave S, Birmingham, AL 35233 | (205) 374-8749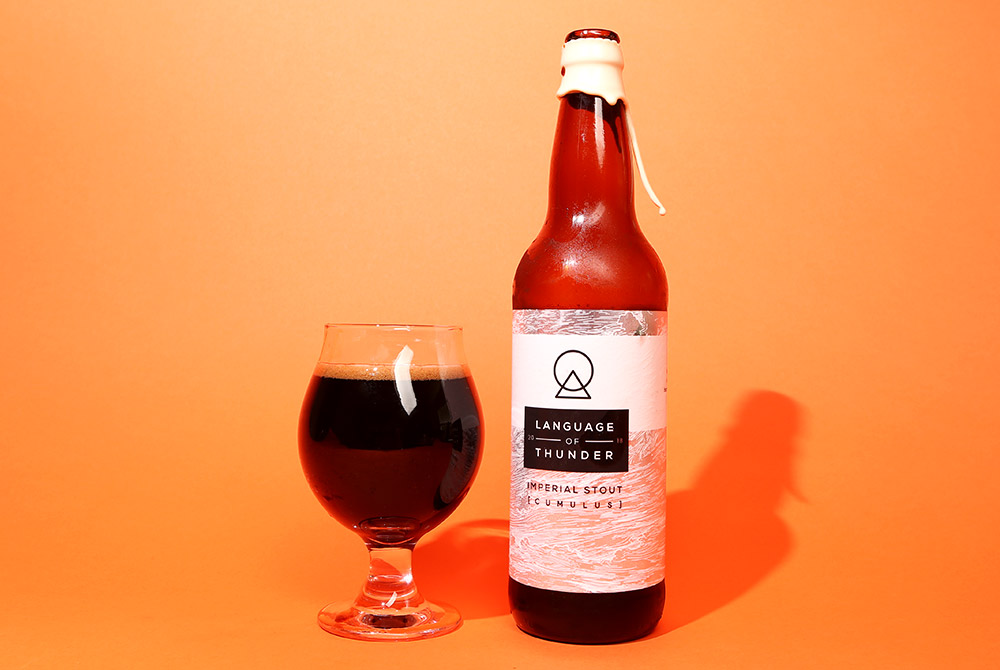 Two years ago, if you'd told us that we'd name an Alabama brewery as one of our Top 10 of 2019, we would've politely challenged you to a duel. But the southern state has come a long way, led in part by Birmingham-based TrimTab. Within the winning framework of "experimental IPA, expressive stout, and fruited sour" they've managed to innovate, creating a line of tiki and cocktail-inspired sours as well as a Japanese lager, a West Coast IPA, and even a Berliner that tastes like Lemon Berry Icebox Pie. But, what really makes this brewery sing is its line of incredibly impressive stouts.
Shacksbury
11 Main St, Vergennes, VT 05491 | (802) 458-0530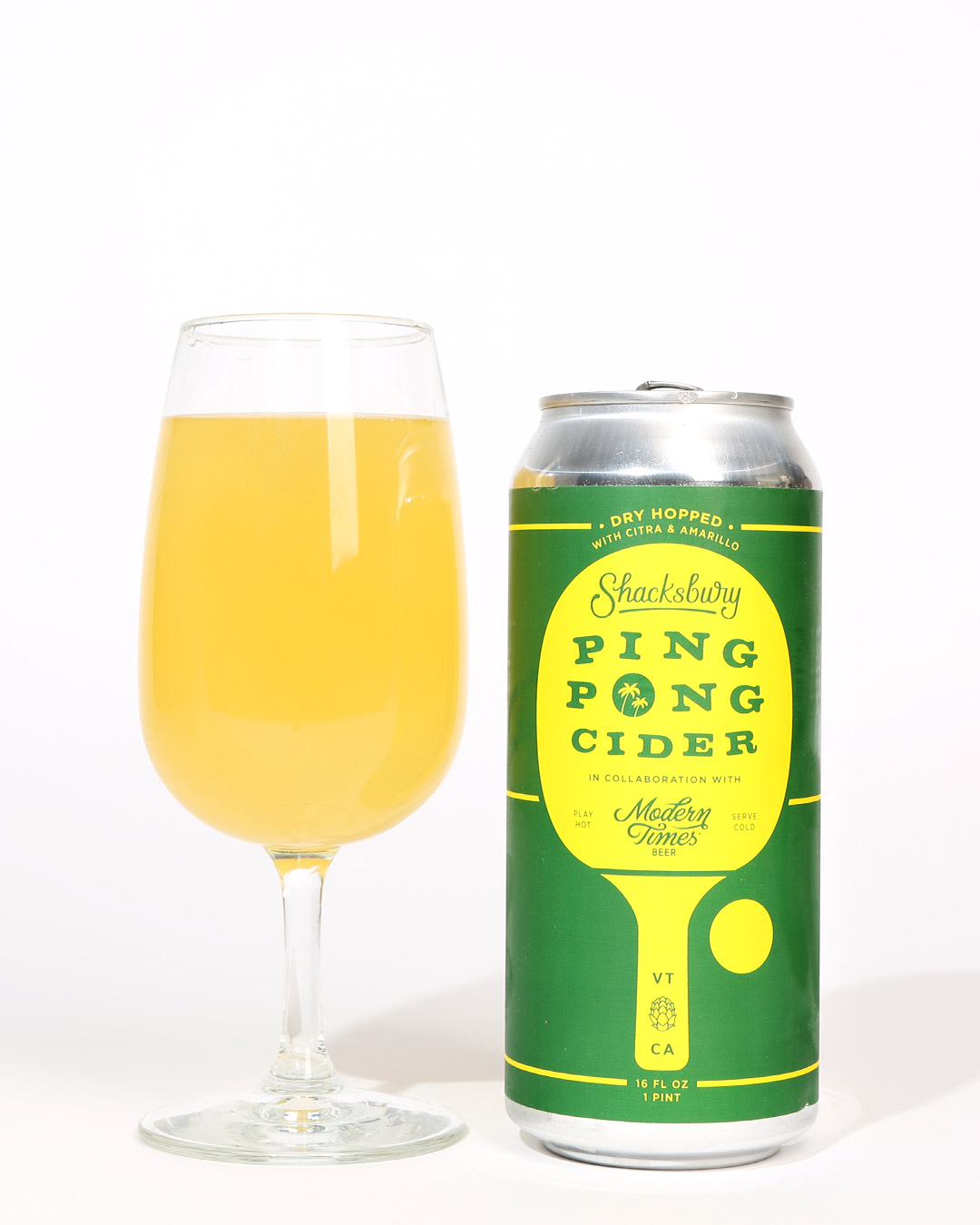 That's right — a cider producer made our list of best breweries of the year. That's because Shacksbury takes a note from the brewer's playbook by experimenting with ingredients (their Rosé sees New England apples aged on Syrah and Zinfandel grape skins), collaborating with friends (try Mixed Metaphor, a table beer which blends Shacksbury Cider with table beers from Hop Culture's 2018 Brewery of the Year: Threes Brewing), and showing up on the festival circuit (catch them at almost any of Hop Culture's craft beer festivals), all while delivering a consistent, stellar product. Additionally, they're committed to education, and we heard their Harvest Camp was the must-attend event of the year.
Learn More See on Map Buy Now for Home Delivery on Drizly
Westbound & Down Brewing Co.
1617 Miner St, Idaho Springs, CO 80452 | (720) 502-3121
Big things have been happening in Colorado. We named Denver one of our top beer cities of 2019, Primitive Beer was our best new brewery of the year, and we have three breweries from Colorado on our best breweries of 2019 list. Westbound & Down, which first launched in Idaho Springs and has since added a Denver location, has quickly taken the beer world by storm. This year, in particular, saw the brewery release some exquisite, thoughtful, and downright delicious beers. The Grape Squad series produces excellent beer/wine hybrids and Solera Saison was a true-to-style saison full of expressive funk. Plus, they nabbed the Mid-Size Brewery of the Year award at GABF. As Westbound & Down continues to evolve and develop, and especially as the relationship with frequent collaborator Amalgam grows deeper, we can expect big things to come out of Idaho Springs.
Liked this article? Sign up for our newsletter to get the best craft beer writing on the web delivered straight to your inbox.