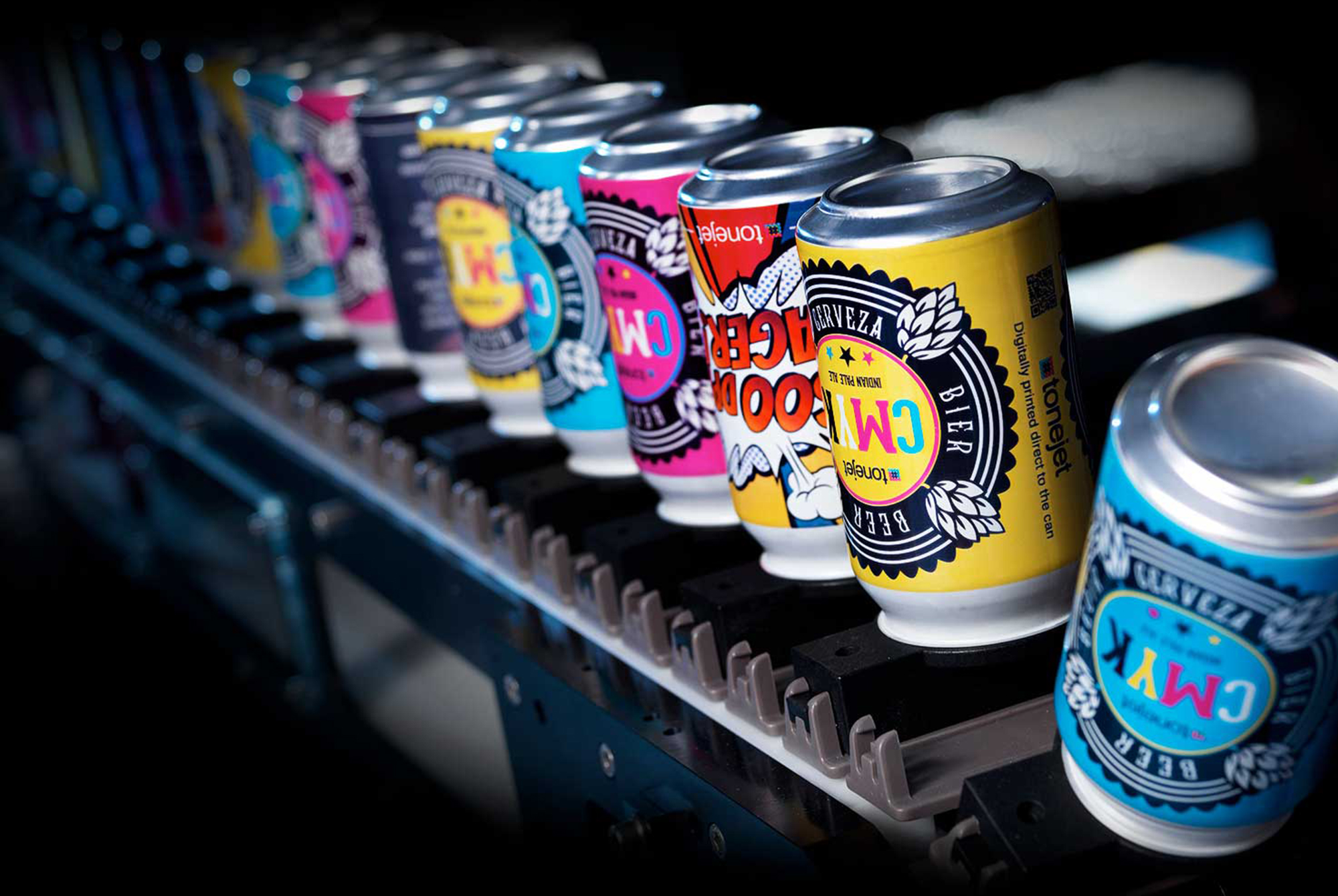 Editor's Note:
This is a paid, sponsored post presented by Tonejet.
For decades, shrink sleeve labeled cans have served as the norm in the beverage industry, despite both its cost and unfavorable impact on the environment. But, in the U.K., a digital printing technology company exists that is providing a promising option for the beverage industry and particularly for craft brewers. That company is Tonejet, a business that is quite literally laser-focused on "the digital transformation of packaging."
With a growing roster of customers, access to this innovative technology is becoming increasingly accessible to the craft brewing community.
So, what is Tonejet?
What's in a name? Well a lot in this case, given that Tonejet's name alone broadly summarizes what the company does, according to Tonejet's sales manager and digital printing veteran, Marvin Foreman.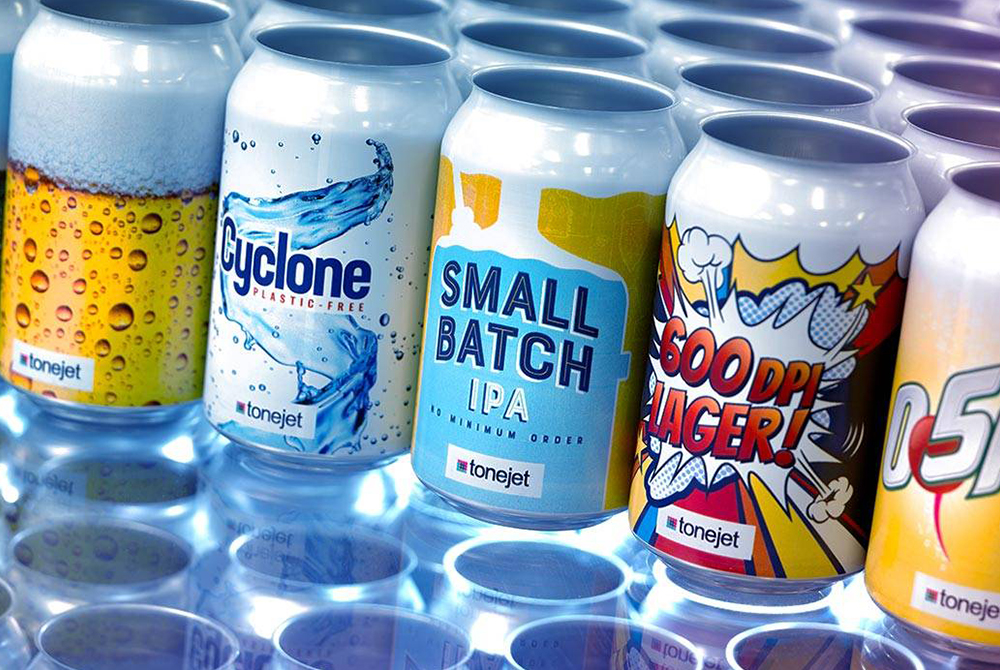 "Tonejet is a digital printing technology company. Our process involves jetting a liquid toner, hence the name, Tonejet," says the printing vet. "Industrial digital printing for packaging is a huge market. It's grown tremendously over the last 10 years, with the one remaining segment to convert to digital being direct-to-shape, think beverage can. Our technology allows for digital printing with the same look and feel of traditionally printed beverage cans".
A Dynamic End-To-End System
The technology of jetting toner onto cans at an impressive 60 cans per minute is no easy feat. It's an action that requires the use of Tonejet's ingenious Cyclone Digital Printing System. Referred to by Foreman as the "beating heart of the system," the Cyclone C4+ is a direct-to-pack digital beverage can printer.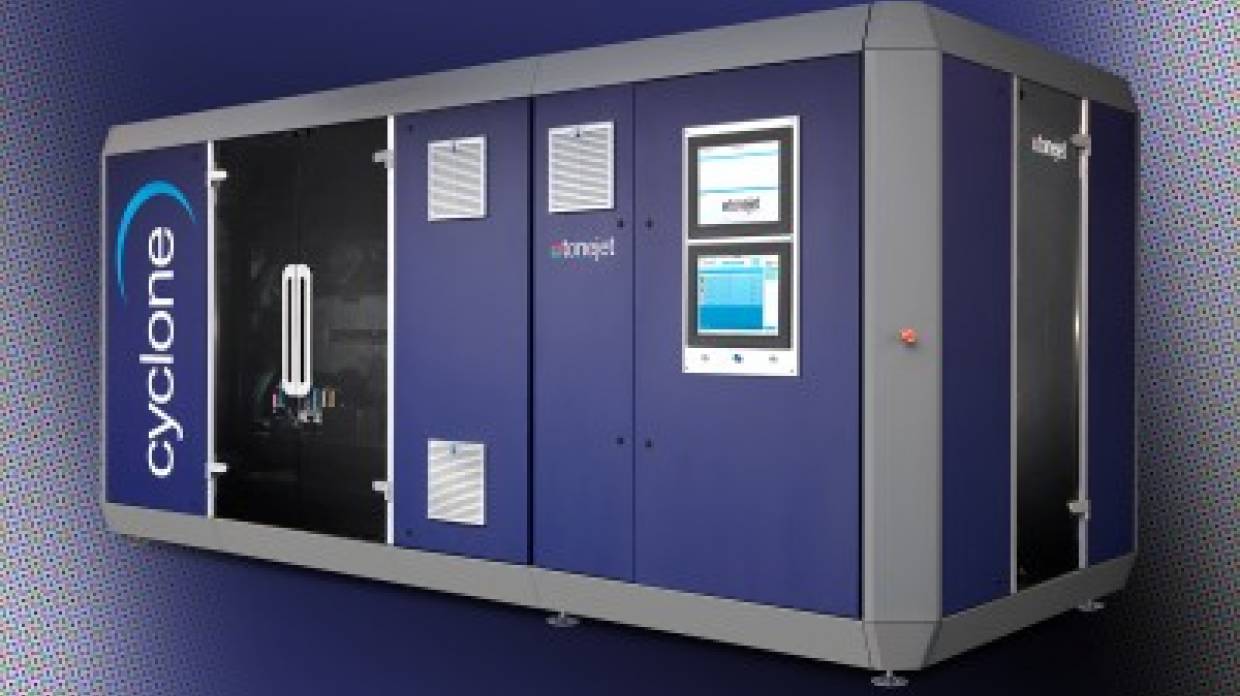 "The Cyclone is a full end-to-end system," Foreman explains. "We supply all the equipment, starting with a de-palletizer which loads the blank empty cans into the system, all the way through to a re-palletizer where the cans are packaged onto a pallet, all printed and ready to ship to a craft brewer for filling. Tonejet has designed and built the printing aspects of the production line and we work with some great suppliers of the palletizing equipment."
When The Stars Align
With brands across the globe swiftly shifting focus to environmentally friendly products and processes, Foreman reveals that Tonejet has always been environmentally friendly due to the process they use.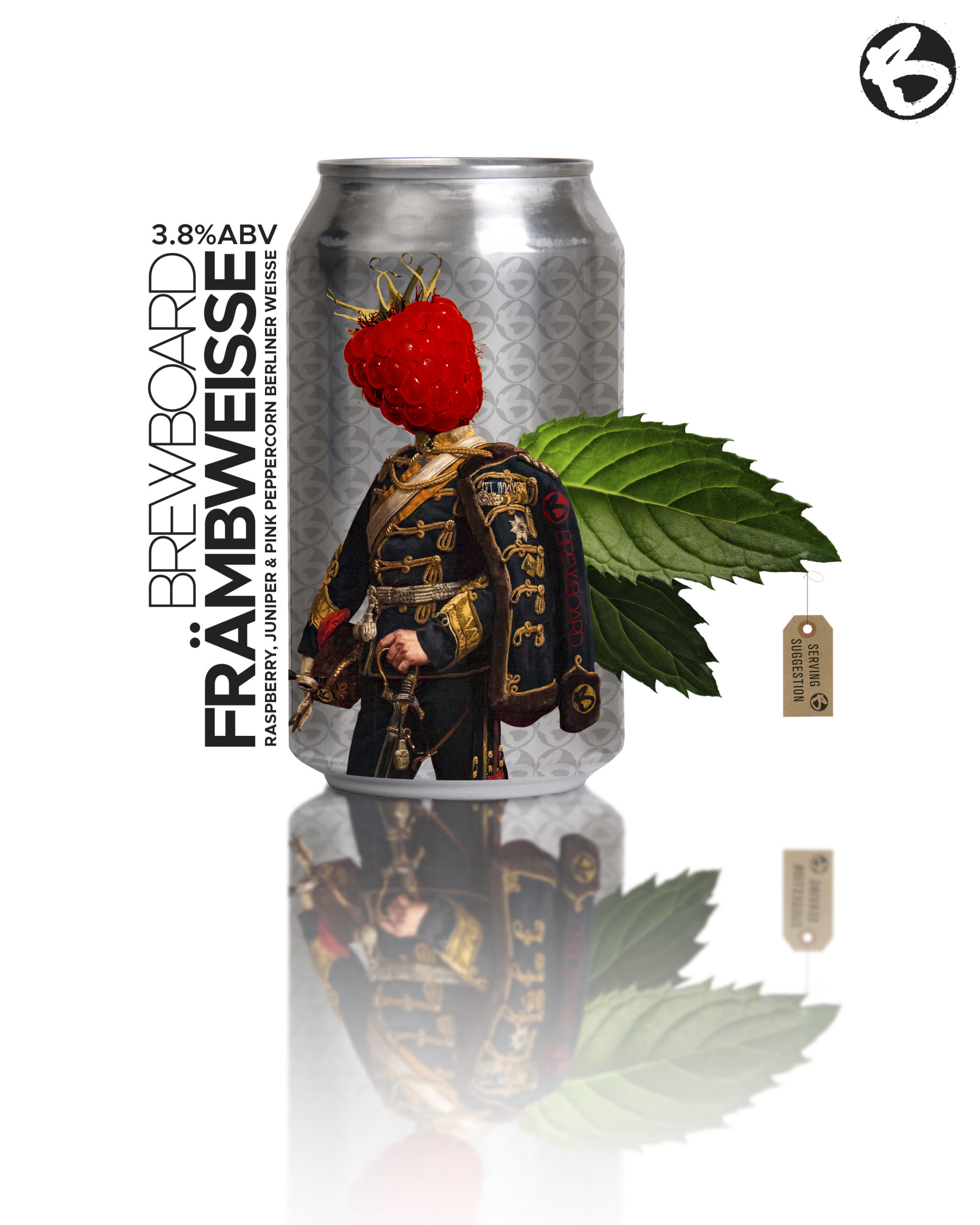 "Our process, when you compare it to shrink sleeves is far more environmentally friendly due to the fact we print directly to the can, using zero plastics. The stars aligned for us with the huge growth in craft brewers producing smaller batches and the switch to beverage cans becoming the package of choice. Traditionally printed beverage cans are produced in huge volumes, with high minimum order requirements, and just don't align with the craft brewer's needs – making our technology a perfect fit".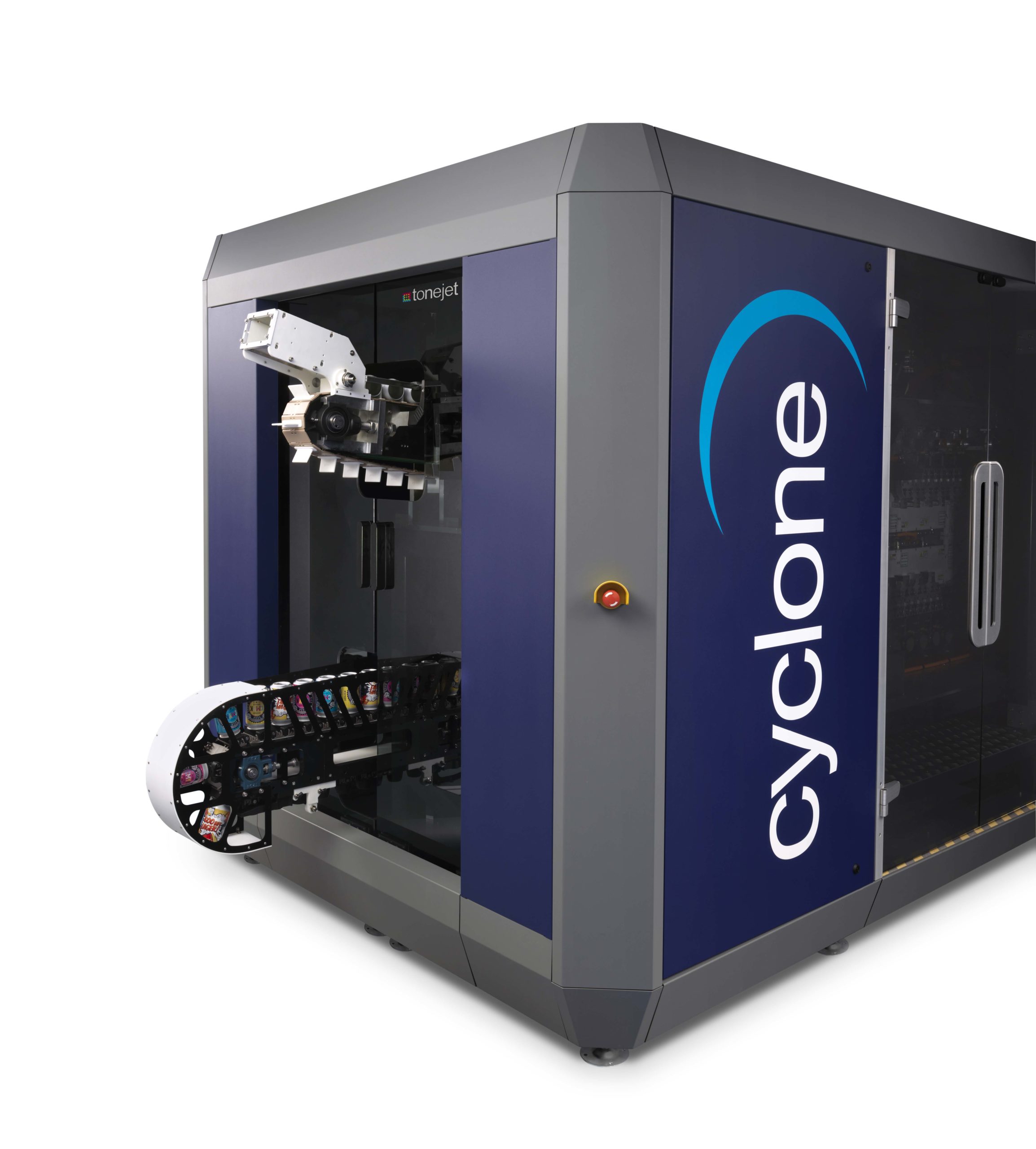 "Our digital technology creates a premium package," he continues. "And the fact that we are all finally waking up to the impact that single use plastics have on the environment long term and are now demanding alternative solutions is fantastic news, for everyone. There are thousands of craft brewers who have no choice but to use a shrink sleeve labels to decorate their cans because until now there has been no alternative solution. Our system is allowing the access to short runs without the use of plastic."
A Growing Technology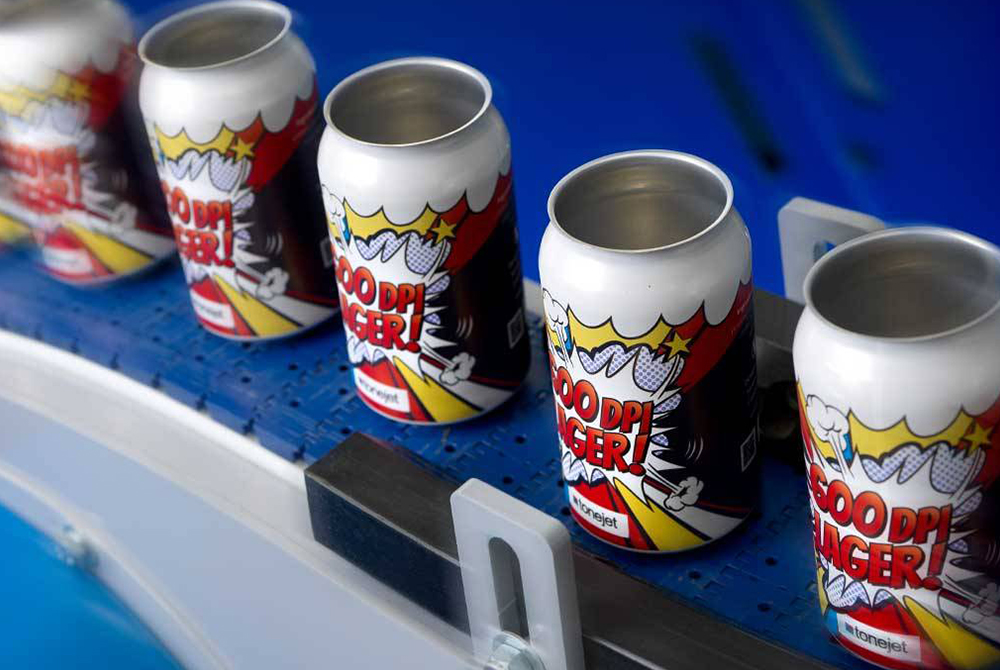 "I think it's growing," Foreman says of the awareness of digital printing technologies like the one used at Tonejet with their Cyclone Digital Printing System.
"Industrial digital printing is nothing new," he says. "It's been done on flat sheets and flat boards for many years, because that's reasonably easy. When you're introducing printing directly to a shape, as in a beverage can, it's another step up in engineering."
For craft brewers intrigued by digital can printing, a Canada-based contract can printing company by the name of Solucan purchased a Cyclone in October 2019. Solucan is currently the only company in North America to offer the Cyclone Digital Printing System to craft brewers, but Foreman is confident that the next year will bring more options for brewers looking to make the switch to digitally printed cans.
"We've already sold the next three systems," he reveals. "Two of those are going into the U.K. And Solucan are buying the next system that goes into North America to increase their capacity. By the end of next year, there will be more opportunities for the craft brewers to benefit from digitally printed packaging."
This is a paid, sponsored post presented by Tonejet.
Liked this article? Sign up for our newsletter to get the best craft beer writing on the web delivered straight to your inbox.