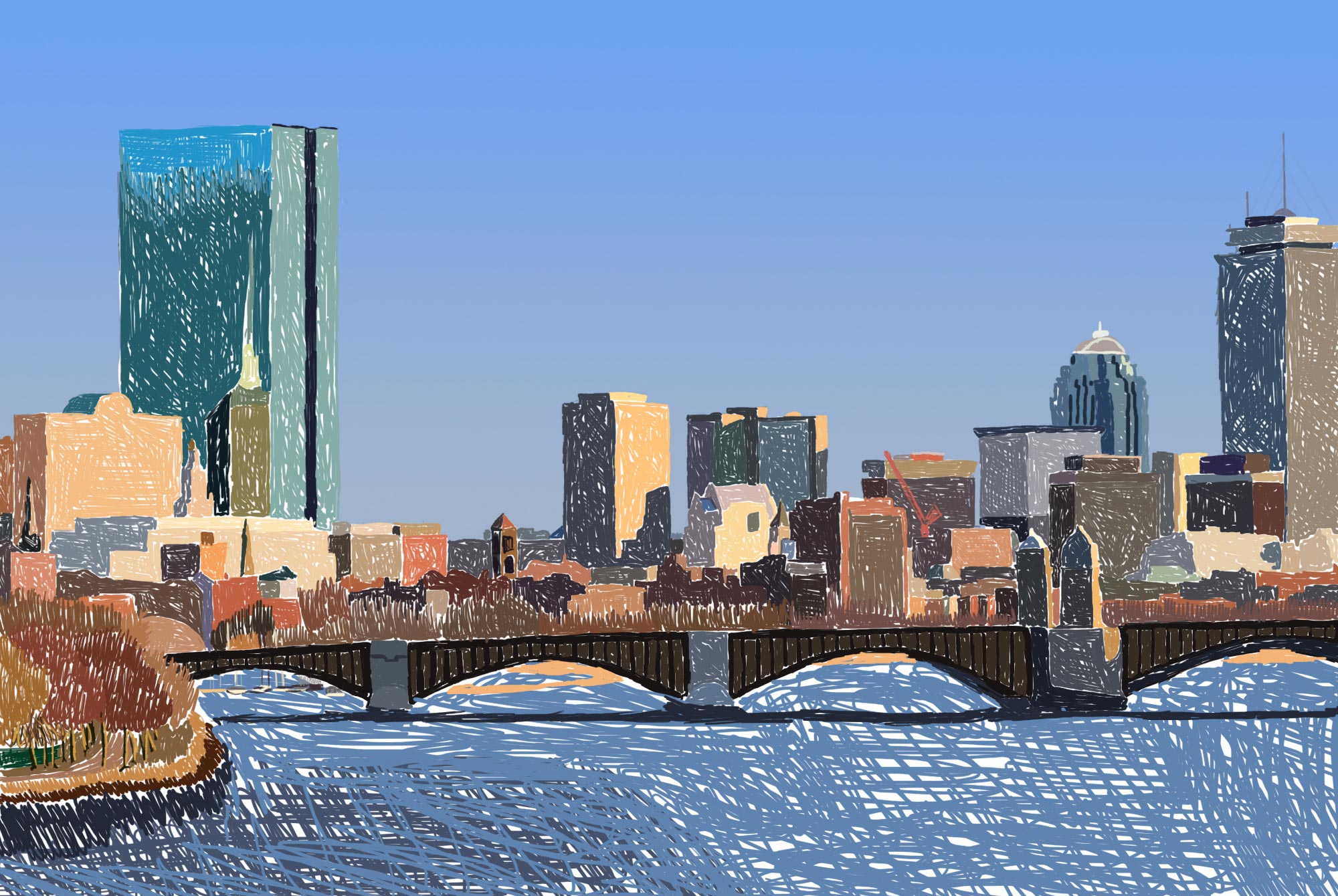 Image by Courtney Bruch. Photography by JTS
It's impossible to talk about Boston without talking about beer. In 1634, the city kicked things off with the first American tavern — then called a "house of entertainment."
Then, during the craft beer movement, Boston hosted two early arrivals. Boston Beer Co. and Harpoon, which now occupy the #2 and #19 spots on the list of largest craft breweries in America, were both started in the city.
That makes Boston the only city with two spots in the top thirty.
Perhaps more impressive than the city's drinking habits is its ability to keep pace with the newest generation of craft brewers. Between Trillium (est. 2013) and Night Shift (est. 2012), and Tree House (est. 2011) a little ways to the west, Boston is a mecca for serious beer fans. And if you love juicy IPAs, look no further.
Here's how to spend a day drinking your way through Boston.
The Best Places To Eat And Drink In Boston
Tree House Brewing Company
8:00 AM — Time to get up and hit the road! It's about an 80 minute drive from Boston to Monson, the home of arguably (and people will argue) the best IPA brewery in the nation.
Tree House Brewing is a draft-only, retail-only brewery, meaning you can only buy Tree House beer from Tree House. This decision allows optimal quality control, meaning your beer is always fresh. However, it also means massive crowds and long lines.
Come early, fill out an order card, and get ready to wait. Even on Saturday, the brewery doesn't open until 11:00 AM.
Trillium Brewing Company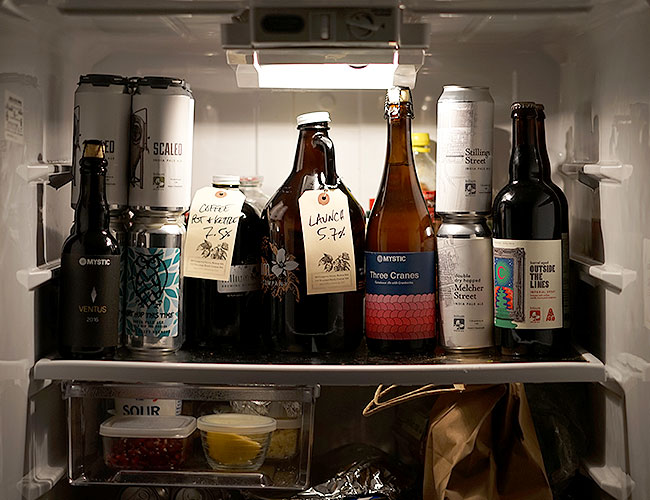 11:00 AM — If you don't want to make the drive to Tree House, start your day at Trillium. The brewery releases their coveted beers on a daily basis, but it's best to arrive right when they open to ensure you can grab a four-pack or growler fill.
While their new Canton location is larger and allows for on-site drinking, their first location on Congress is where they began in 2013 with a 10-barrel system (they now produce 2,500 barrels annually). On Congress Street, you can complete a hop head rite of passage by paying homage to the modest beginnings of a juggernaut IPA producer.
Alden and Harlow
12:00 PM — In the basement of the big, brick Brattle Hall near Harvard Square is chef Michael Scelfo's restaurant, Alden and Harlow. Named one of the best restaurants in the world in 2016 by Condé Nast Traveler, the interior is modern and spacious, despite being subterranean.
Additionally, the food is locally sourced when possible and always delicious. They have a well-curated beer list, unique tinctures for cocktails, and sous vide eggs. But most importantly, Alden and Harlow has the best burger you've ever had.
Row 34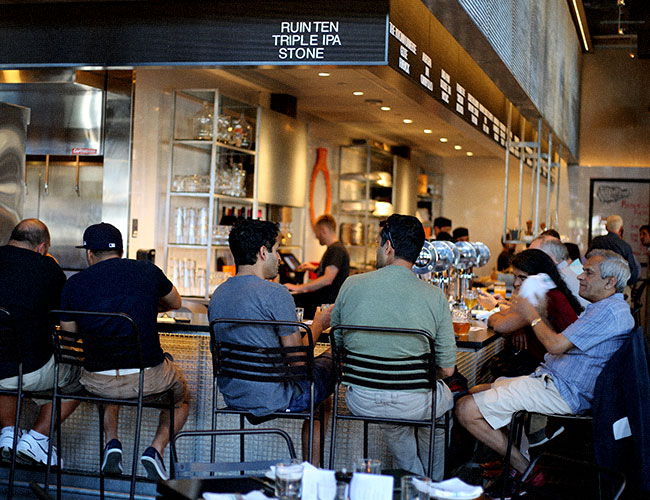 12:00 PM — If you'd like to stick around Trillium — and views of the harbor — pop into their next door neighbor Row 34. The open air, industrial atmosphere serves up some of the best oysters in Boston.
Additionally, the restaurant's beer list is top tier, typically with at least one Trillium on draft. (Fun fact: Trillium's Vicinity DIPA is inspired by Row 34.)
Night Shift Brewing
2:00 PM — Skipped lunch? No problem. Over the river in Everett, Night Shift Brewing is the perfect place to kill a few hours and munch some food from the trucks that inhabit the parking lot adjacent to the newly added tap room. They also brew up some of Boston's best and most widely distributed beers. Make sure you try Morph (their rotating IPA series), and if you see anything in a big bottle — especially their weisse seasonals — snap it up, posthaste.
What's a farmhouse ale?
Mystic makes the best farmhouse beer in Boston. Here's why that matters.
Craft Beer Cellar
4:30 PM — Craft Beer Cellar is one of the fastest growing, craft beer-only retail chains in America, with two locations in Boston. The newly opened and centrally located Fort Point location is a great stop for a heavily curated selection of craft beers.
Cambridge Brewing Company
6:00 PM — Coming just a few years after Sam Adams and Harpoon, but never reaching the same widespread distribution, Cambridge Brewing Company instead claims the title of first brewpub in Boston. A bit more nimble and experimental than the larger breweries in town (it was the first commercial brewery in America to brew a Belgian), CBC is a must visit for the beer, but hit it during mealtime for local, seasonally driven food that's served without pretension.
Olde Magouns Saloon
7:30 PM — It's time to head over to Somerville — one of Greater Boston's many up-and-coming neighborhoods — and to the Olde Magouns Saloon for incredible food, a casual atmosphere, and a unique beer list that typically includes cask ales. They have themed Wednesday food nights and regular tap takeovers by top breweries.
Bukowski Tavern
9:00 PM — This is one of the classic Boston beer bars, with regular shoutouts from local street punk/ska bands that pass through its doors. The tavern features a huge beer list, tasty comfort food, "surly service," and a massive beer wheel if you can't decide what you want to order.
Publick House
9:00 PM — Those looking for something a little quieter should head to Publick House in Brookline. This is the only bar in Boston to have a Trillium beer named after them (they also have Trillium reliably on draft, along with a massive list of Belgians).