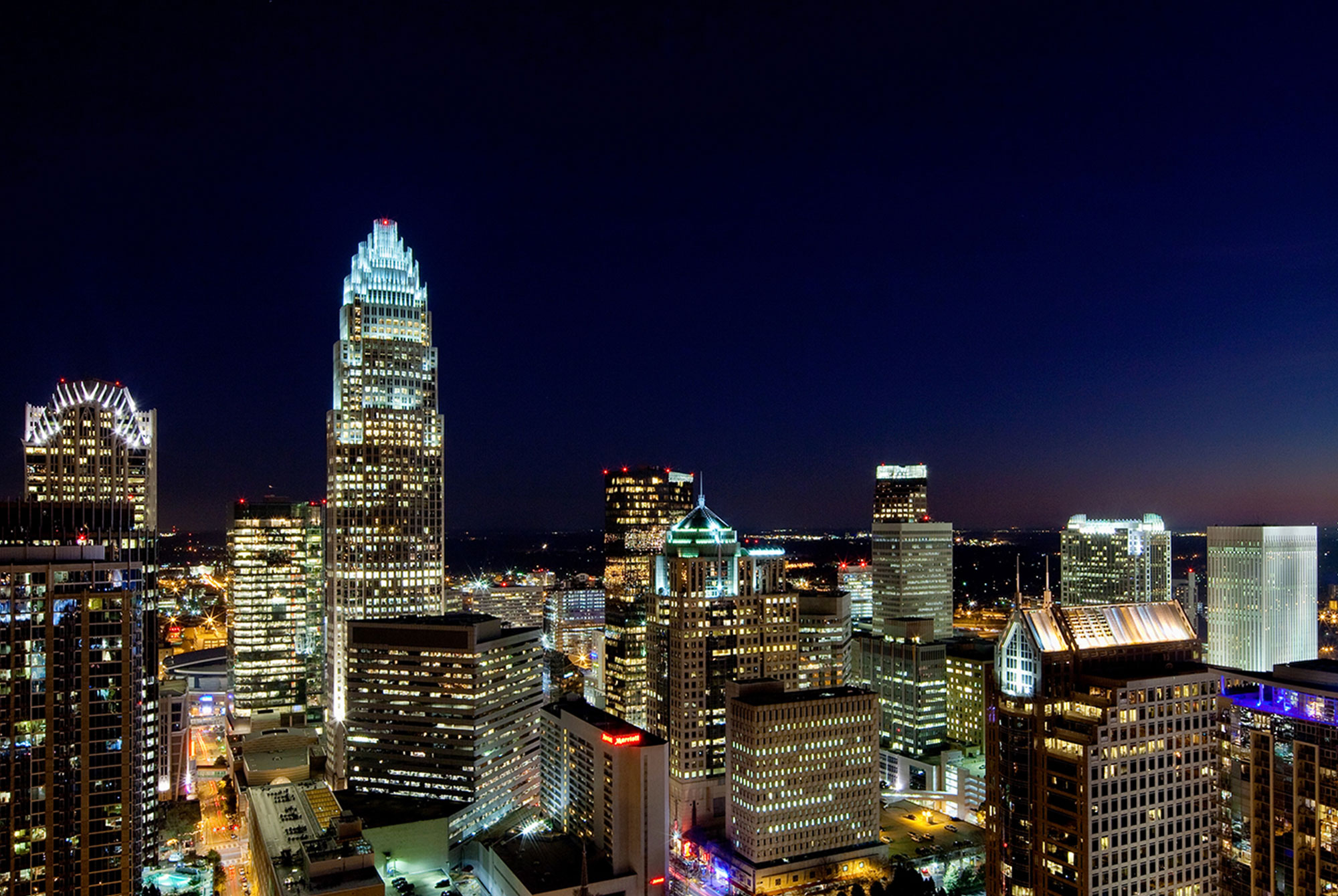 A couple of weeks ago we threw a beer festival with Resident Culture Brewing Co. in Charlotte, NC. While we were in town, the Charlotte Regional Visitors Authority (CRVA) took me around the Queen City to see what Charlotte has to offer. To be honest, I sometimes find press trips daunting; a week's worth of activities are crammed into a couple of days and I shuffle from place to place without really making much of a connection. And, to be fair, the trip was a whirlwind. But in Charlotte, I had an absolute blast.
Charlotte's food and drink scene has quickly grown into one of the better ones on the East Coast. And, despite very busy days, we had relaxing and comfortable evenings in the Queen City thanks to the AC Hotel in Uptown. Have some time to kill at the end of the night? Nuvolé, the rooftop bar at the AC, has some killer views of the city and a great cocktail program.
We put together the ideal Charlotte weekend for any craft beer fan. Need a few more suggestions? We also have some recommendations for beer bars and local breweries.
Friday
Good Bottle Co.
125 Remount Rd | (980) 495-6140
4 PM–Coffee and beer. We named Good Bottle Co. one of Charlotte's best beer bars and bottle shops. The Brookhill spot has a killer beer selection and a beautiful, airy space. As an added bonus, Good Bottle Co. houses HEX Coffee, our favorite Charlotte roastery and one of the best coffee shops in the state. Enjoy a pre-dinner espresso and beer — and maybe snag a couple of cans for your hotel room — before moving on to the main event.
The Suffolk Punch
2911 Griffith St | (704) 319-8650
6 PM–Farm to table. After a pick-me-up at Good Bottle Co., walk down the street to The Suffolk Punch, a brewery meets restaurant meets coffee shop. The Suffolk Punch focuses on sustainability and locally sourced food so the dinner menu is always changing. The team also brews its own beer, so you can enjoy a quality lager with whatever the kitchen happens to be cooking up. Plus, if you need a post-meal coffee, The Suffolk Punch team has you covered. It's the whole package.
Thirsty Beaver Saloon
1225 Central Ave | (704) 332-3612
6 PM–The local watering hole. From The Suffolk Punch, Uber over to one of Charlotte's best: The Thirsty Beaver. Just like the Pixar movie Up, the family that owns the Beaver refused to sell the property to developers, and so apartments have sprouted up around the bar. The Thirsty Beaver is a classic dive bar, replete with a jukebox and cheap beers.
Saturday
Eddie's
617 S Sharon Amity Rd | (716) 367-9971
10 AM–A little taste of New Orleans. Start your day with a no-frills breakfast at Eddie's. The casual restaurant and bar serves up New Orleans-style dishes in the Queen City. I'd go for the Breakfast Burrito or Chicken & Waffles. Don't fill up too much, though. You're going to want to be able to move for our next activity.
U.S. National Whitewater Center
5000 Whitewater Center Pkwy | (704) 391-3900
10 AM–Check out the rapids. The U.S. National Whitewater Center is reason enough to visit Charlotte. Across 1,300 acres of land, you'll find amazing outdoor activities like mountain bike trails, climbing walls, ziplines, rafting, and more. I highly recommend budgeting enough time to tackle a couple activities (ziplining is a blast and, if the weather is good, you must get out on the rapids), but there are also plenty of things to do for those less active. The USNWC frequently hosts community events like film screenings and music festivals like Tuck Fest. If you're feeling peckish after tackling the climbing wall, stick around for lunch and a beer.
Smelly Cat Coffeehouse
514 E 36th St | (704) 374-9656
3 PM–Fuel up. Now that you've enjoyed the great outdoors at the USNWC, embark on a tour of NoDa, Charlotte's art district. Your first stop is at Smelly Cat so you can re-fuel with a little caffeine. Smelly Cat Coffeehouse & Roastery is a NoDa institution, supplying the neighborhood with freshly roasted coffee for 20 years. You'll find coffee cocktails, nitro draft cold brew, and plenty of espresso drinks. Enjoy a cup of coffee on the patio before strolling around NoDa.
Salud Cerveceria + Beer Shop
3306-C N Davidson St | (980) 495-6612
4 PM–Beer and beer. The brother/sister duo of Salud Cerveceria and Salud Bottle Shop are two of Charlotte's best offerings. The bottle shop is expertly stocked and the brewery happens to make incredible beer themselves. The laid back vibes of the taproom upstairs provides a great space to relax or hangout with a group of friends for the afternoon. Order a few slices of pizza to pair with whatever happens to be pouring from the taps.
Divine Barrel Brewing
3701 N Davidson St Suite #203 | (980) 237-1803
6 PM–A divine brew. Divine Barrel is one of Charlotte's newest breweries and happens to be one of the city's best. The photogenic taproom is gorgeous and breezy. The beer, which spans a diverse range of styles, is expertly made. Enjoy a few beers and relax with a book or play one of the arcade games.
Haberdish
3106 N Davidson St | (704) 817-1084
8 PM–Upscale comfort food. Hopefully you didn't fill up on pizza at Salud because you'll want to save room for dinner. Haberdish brings upscale Southern food to the historic NoDa neighborhood. At a glance, Haberdish looks like any other sleek "New American" restaurant, but the place prides itself on being a part of the local history. Elements of the bar — the tables, sculptures, bar taps, and lights — are either repurposed from former mills in town or contributed by local artisans. The food is also sourced locally and the menu features enticing daily specials like pan-seared lamb chops over a cauliflower and potato puree with charred spring onions. Personally, I'd steer you to their fried chicken, which is delicious. Pair with tater tots and BBQ glazed carrots for an amazing Southern meal.
Reigning Doughnuts
3120 N Davidson St Ste 100
9:30 PM–A literal hole in the wall. What's better than late night doughnuts? Nothing, that's what. Pop around the corner from Haberdish to check out Reigning Doughnuts, a literal hole in the wall doughnut shack. You'll find an assortment of regular offerings, a seasonal release, and a special daily doughnut.
Hattie's
2918 The Plaza | (980) 938-6228
11 PM–Mario kart and beers. End your night with the no-frills dive bar vibe of Hattie's Tap & Tavern. Hattie's has a solid selection of craft beer as well as a near limitless supply of Miller High Life in case you're sick of Double IPAs. There's often live music and karaoke or you can sidle up to the video game wall to play Mario Kart N64. And if the weather's nice, enjoy a pint on the back patio.
Sunday
Central Coffee Co.
719 Louise Ave | (704) 335-7288
10 AM–Coffee coffee coffee. After dancing the night away at Hatties, I'd recommend sleeping in a little bit. Then: Coffee. We named Central Coffee one of the best coffeeshops in Charlotte, and for good reason. Central offers a solid cup of drip coffee or an espresso in a cozy, warm environment. The Plaza-Midwood location has a small fireplace with couches and comfortable seating to ease you into Sunday. Get a small pastry (the blueberry scone was *chef's kiss*), a copy of the newspaper, and settle in.
Lunchbox Records
825 Central Ave | (704) 331-0788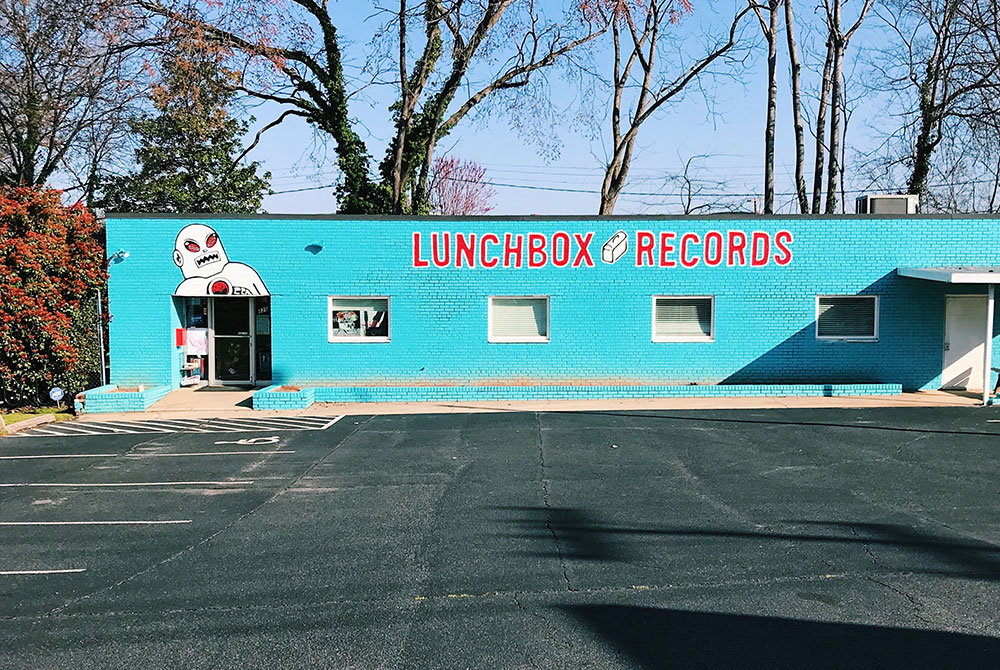 12:00 PM–Crate digging Take a quick walk around the corner to Lunchbox Records, one of Charlotte's best record stores. The shop has a well-curated selection of contemporary indie, hardcore, and soul as well as some rare gems. Wander through the stacks and start your own record collection.
Resident Culture Brewing Co.
2101 Central Ave | (704) 333-1862
1 PM–Charlotte's best brewery. Stick around Plaza-Midwood and check out Resident Culture, one of Charlotte's top craft breweries. Enjoy a few beers in the gorgeous taproom or take a pint to the outdoor biergarden. We recently teamed up with Resident Culture and threw Juicy Brews March Madness, a basketball-themed beer fest. The brewery keeps plenty of juicy IPAs flowing but you'll also find some incredible pilsners and stouts.
Sabor Latin Street Grill
415 Hawthorne Ln | (980) 237-0308
3 PM–All in the family. Close out your Queen City weekend with some Mexican street food. Sabor offers delicious tacos, elote, and yuca. Sabor also has a familial link to Salud Cerveceria, so there's a fun beer connection! Pair a burrito or a couple of tacos with one of their house margaritas and wind down on a breezy Sunday.
Liked this article? Sign up for our newsletter to get the best craft beer writing on the web delivered straight to your inbox.