Photography by Liana Sarapas
Photography by Liana Sarapas
Photography by Liana Sarapas
Photography by Liana Sarapas
Photography by Liana Sarapas
Photography by Liana Sarapas
Photography by Liana Sarapas
Photography by Liana Sarapas
Photography by Liana Sarapas
Photography by Liana Sarapas
Photography by Liana Sarapas
Photography by Liana Sarapas
Photography by Liana Sarapas
Photography by Liana Sarapas
Photography by Liana Sarapas
Photography by Liana Sarapas
Photography by Liana Sarapas
Photography by Liana Sarapas
Photography by Liana Sarapas
There's something magical about drinking 14 percent beers under the blazing February sun of Miami, Florida. Maybe it's the fact that you're outside lounging while your assistant editor is freezing off his tuches back in New York. Maybe it's the camaraderie of the diverse array of friendly, sweaty beer fans that are sharing the experience. Or perhaps the beers are just really, really good.
In the office, we often talk about the value of curation, and few people do it better than J. Wakefield. Although the brewery is only three years old, they've connected with some amazing producers. The breweries that attend WakeFest aren't just the best in their respective regions — they're the best in the world. WakeFest 2018 saw breweries from across the country, but also England, Sweden, Spain, and Australia.
Everyone brought their best, and choosing favorites was like shooting fish in a barrel. But a few edged out the others. Here are our favorites from WakeFest 2018.
J. Wakefield Haterade
Miami, FL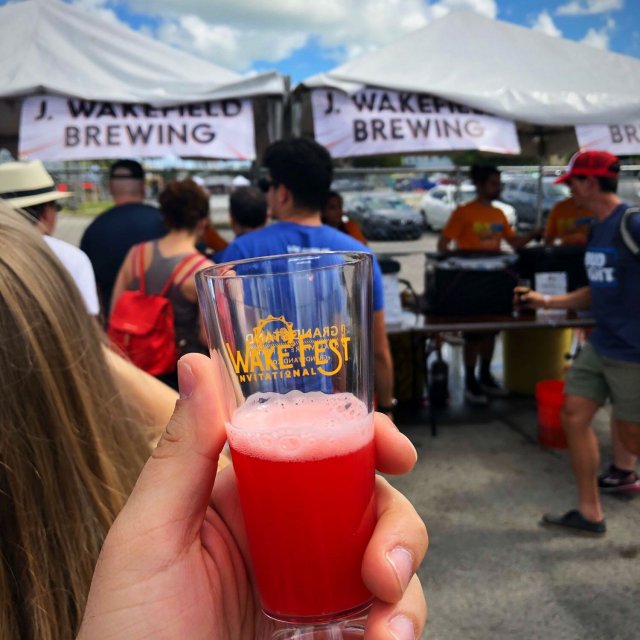 We couldn't go to WakeFest without shouting out our generous hosts. Luckily, they deserve it. While everyone was slamming BA Dark Bier, Big Poppa, and Boss Tycoon, we couldn't stop drinking Haterade, which went down like water. Red as Kool-Aid and equally refreshing, it was the perfect beer for an 85 degree day.
Barreled Souls Peanut Butter Stay Puft
Saco, ME
We included Peanut Butter Stay Puft in our piece about the beers we were most excited to try at WakeFest, and it didn't disappoint. Even on a day so hot that stouts should've been off the menu, we got two servings of Stay Puft. It was thick, chewy, and bursting with peanut butter flavor. Just another reason why Barreled Souls deserves recognition as one of the best producers of barrel-aged beer in the country.
Hudson Valley Brewing Apotheosis
Beacon, NY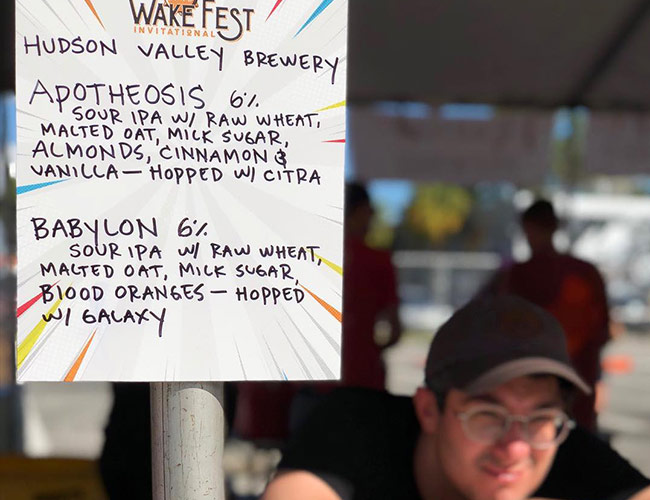 There isn't a beer in the world that tastes like the beer from Hudson Valley Brewery. It's so interesting and unique that we find it hard to describe — imagine something between a fruit smoothie, a creamsicle, a marshmallow, and a sour beer. Apotheosis might be our favorite one yet, a sour IPA brewed with raw wheat, malted oats, milk sugar, almonds, cinnamon, and vanilla, and hopped with Citra powder.
Inu Island Stout
Kaneohe, HI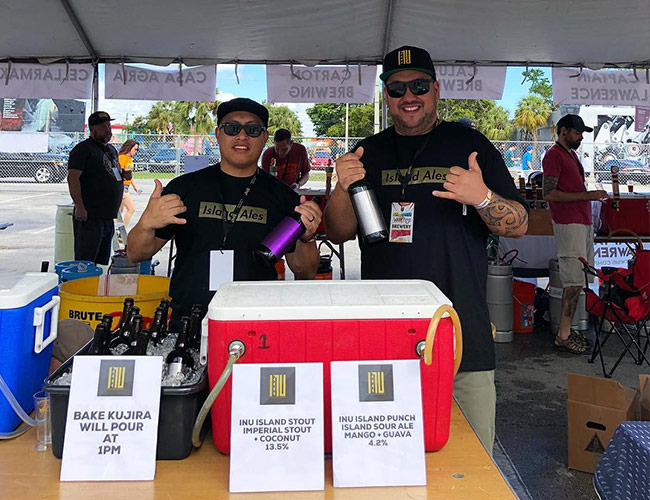 Inu Co-Owner Keaka Eckart traveled all the way from Kaneohe, Hawaii, to share Inu Island Ales, and we're thrilled that he did. His Inu Island Punch was a refreshing break from the heavy stouts served by many of the other breweries, but it was the Island Stout with Coconut that stole the show. The beer easily hid its 13.5 percent ABV, and was just lightly tinged with coconut.
Southern Grist Neapolitan Complex
Nashville, TN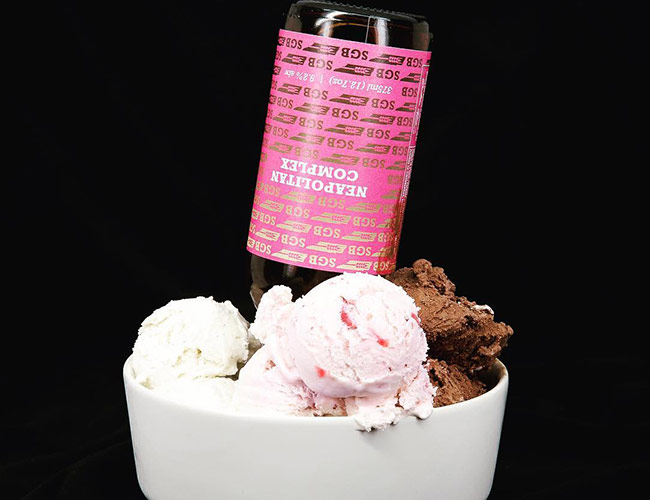 If you're going to call your beer Neapolitan Complex, it better taste like chocolate, vanilla, and strawberry. Southern Grist, the upstart brewery that helped put Nashville, Tennessee, onto our list of "The Top 5 American Beer Cities We're Excited For in 2018," comes through in a big way. Like Violet Beauregarde's gum from Willy Wonka & the Chocolate Factory, each layer of flavor is delicious and discernible — luckily, this feat of alchemical magic won't turn you into a strawberry.