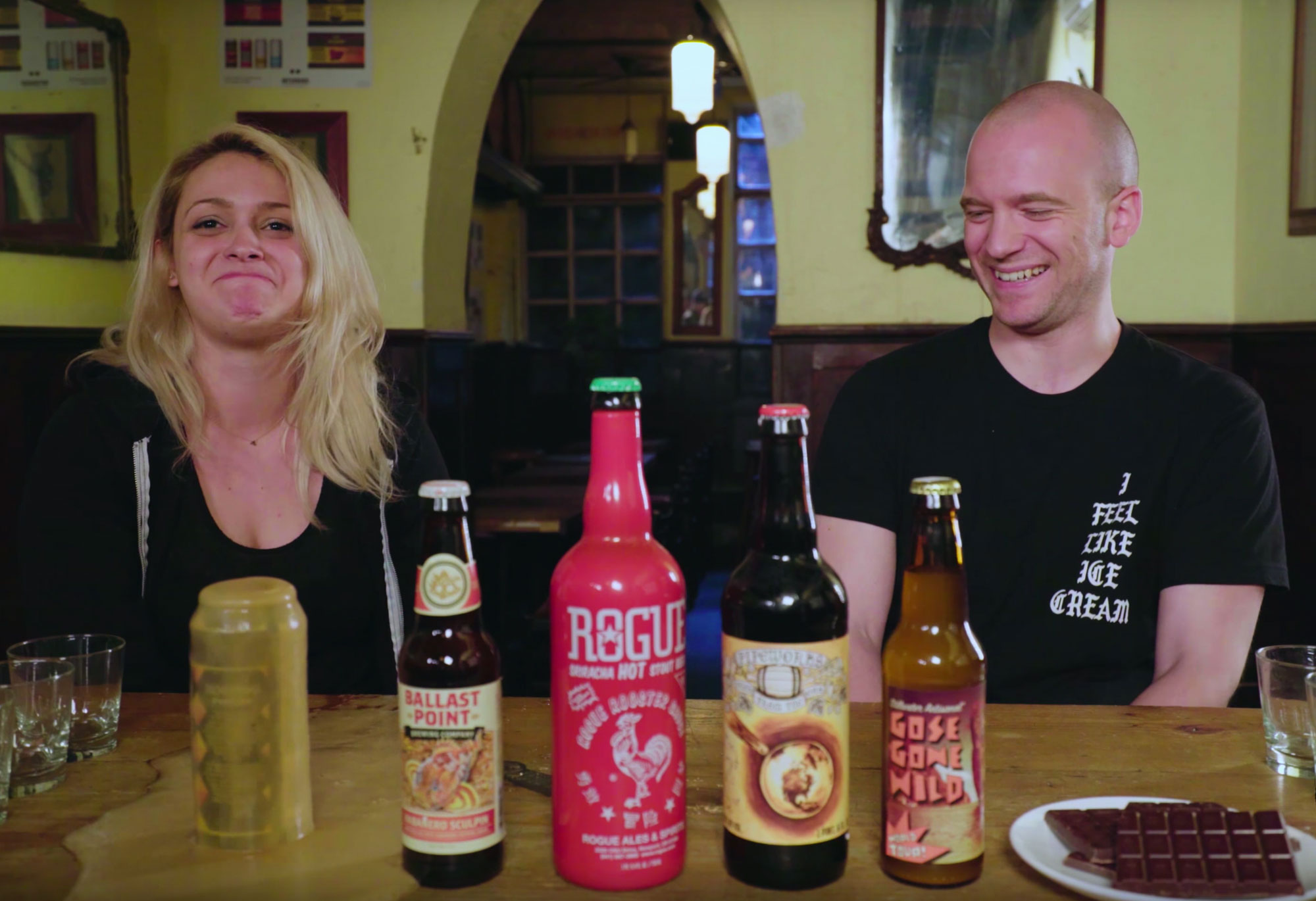 You might know Complex editor Sean Evans from his popular YouTube show Hot Ones, a weekly series in which he invites asks a famous guest ten questions. The catch is that they must attempt to consume ten increasingly spicy chicken wings while they answer. (Or vegan wings if you're Russell Brand.)
Evans is a gifted interviewer, sprinkling just the right amount of insider knowledge between lines like, "This one's Sriracha, that's no big deal." When he's not melting his face off with some of the spiciest food known to man, Evans can be found dipping into other culinary curiosities, like New York's ramen scene, or, most recently, reviewing a panel of five spicy beers and crowning a winner.
Chili-infused beer is not a new style, but like most things craft-related, it's gaining momentum as more and more drinkers look for the next best thing. From Harpoon Brewery's Thunder Foam to Green Flash's Dia De Los Serranos, there's one for every palate and seemingly ever market.
Evans was joined by Katarina Martinez, owner and head brewer of Brooklyn's Lineup Brewing, who brought along five of her favorite spicy beers:

The two favorites came from Ballast Point and Pipeworks. And while Martinez would have given the crown to the latter (way to be a gentleman, Sean), the victory was handed instead to Ballast Point, a surprising turn of events given the host's Chicago roots — not to mention the blurring lines of what defines craft beer in 2017.
Regardless, it's a fun look at an emerging class of beers. Now that the weather is warming, perhaps it's time to match heat with heat.