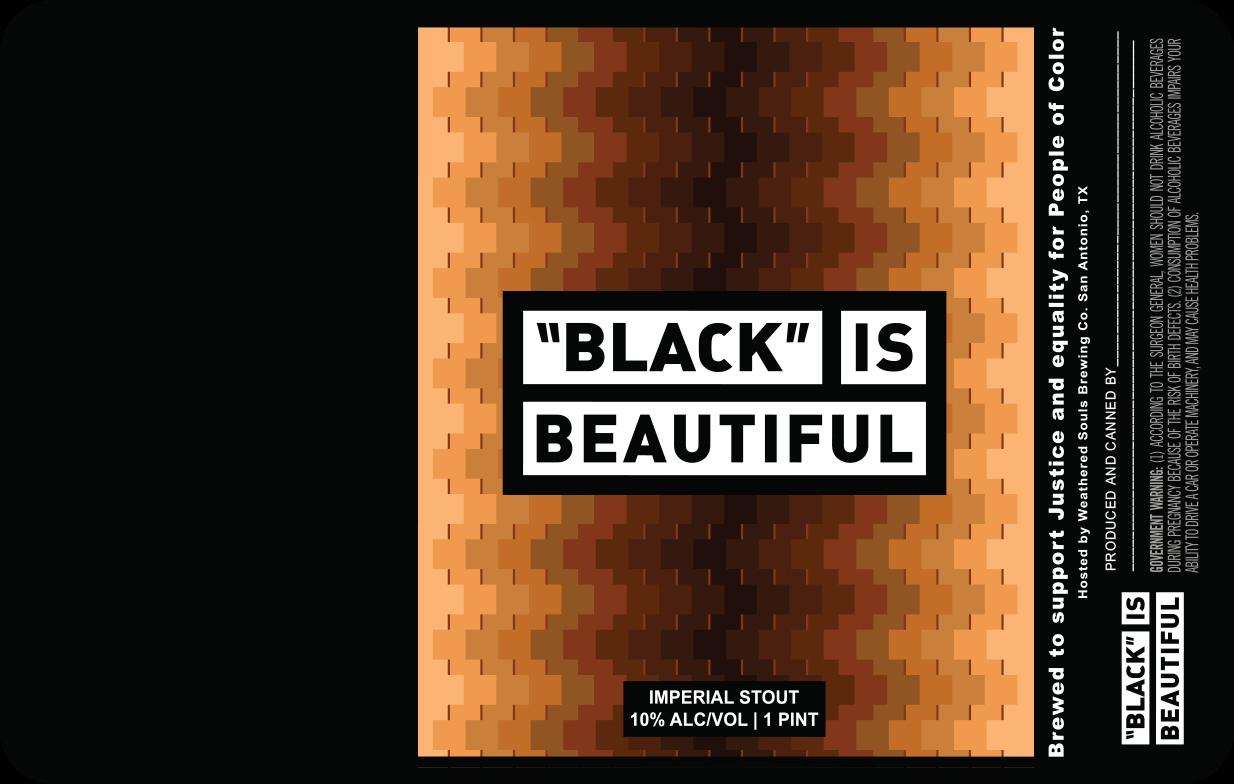 Image courtesy of Weathered Souls Brewing Co.
Editor's Note:
This story is part of our #brewwhatsright campaign, an effort to feature people, businesses, and communities actively helping others by doing what's right.
As protests and social demonstrations erupted around the country in response to racial injustice and police brutality, Marcus Baskerville wanted to take a stand.
"As a black business owner, how can I contribute to the cause?" he asks. "What can I do to show my support and stand in unison with the issues of police brutality going on now?"
As a brewer, his first thought was to brew a beer.
What is Weathered Souls Brewing Co.?
In 2016, Baskerville founded Weathered Souls Brewing Co. in San Antonio, TX with co-founders Mike Holt and Daryl Huffman. Since then, Weathered Souls has made a name for itself by brewing in vogue beer styles like barrel-aged pastry stouts and fruited kettle sours.
Baskerville, however, considers himself an "old-school" brewer. He takes just as much pride in traditional styles as he does with what's popular. In San Antonio, Weathered Souls' best-selling beer is their West Coast IPA, an unlikely first choice in a market dominated by fruited sours and hazy IPAs.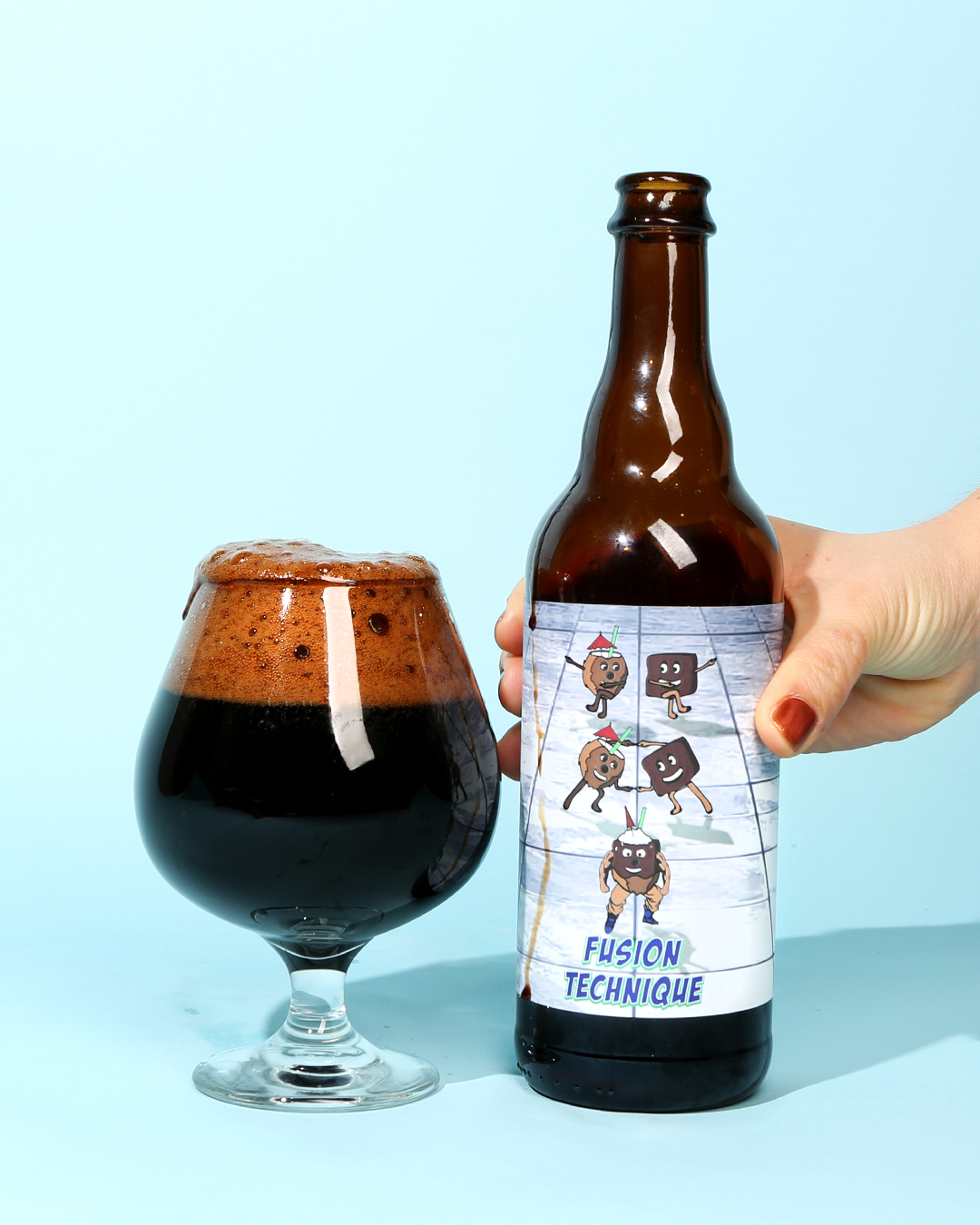 Part of Baskerville's traditional leanings come from his beginnings as an avid homebrewer. He helped found a homebrew club called Brothers in Beer.
"I wanted to get African Americans into homebrewing," he says. "There weren't many of us at that time."
He learned the ropes of professional brewing by volunteering at Mraz Brewing Co. and Slice Beer Co. After work took him to San Antonio, he continued brewing and eventually landed an assistant brewer job at a local brewery. There, he met his future business partner Mike Holt.
After sitting down with Holt and Daryl Huffman (and after conversations with Jeff Stuffings of Jester King, who still serves as "a mentor" to Baskerville), Baskerville founded Weathered Souls. Ever since, Bakerville has been instrumental in building not only the San Antonio beer scene, but that of Texas, in general.
What Is The Black Is Beautiful Beer Initiative?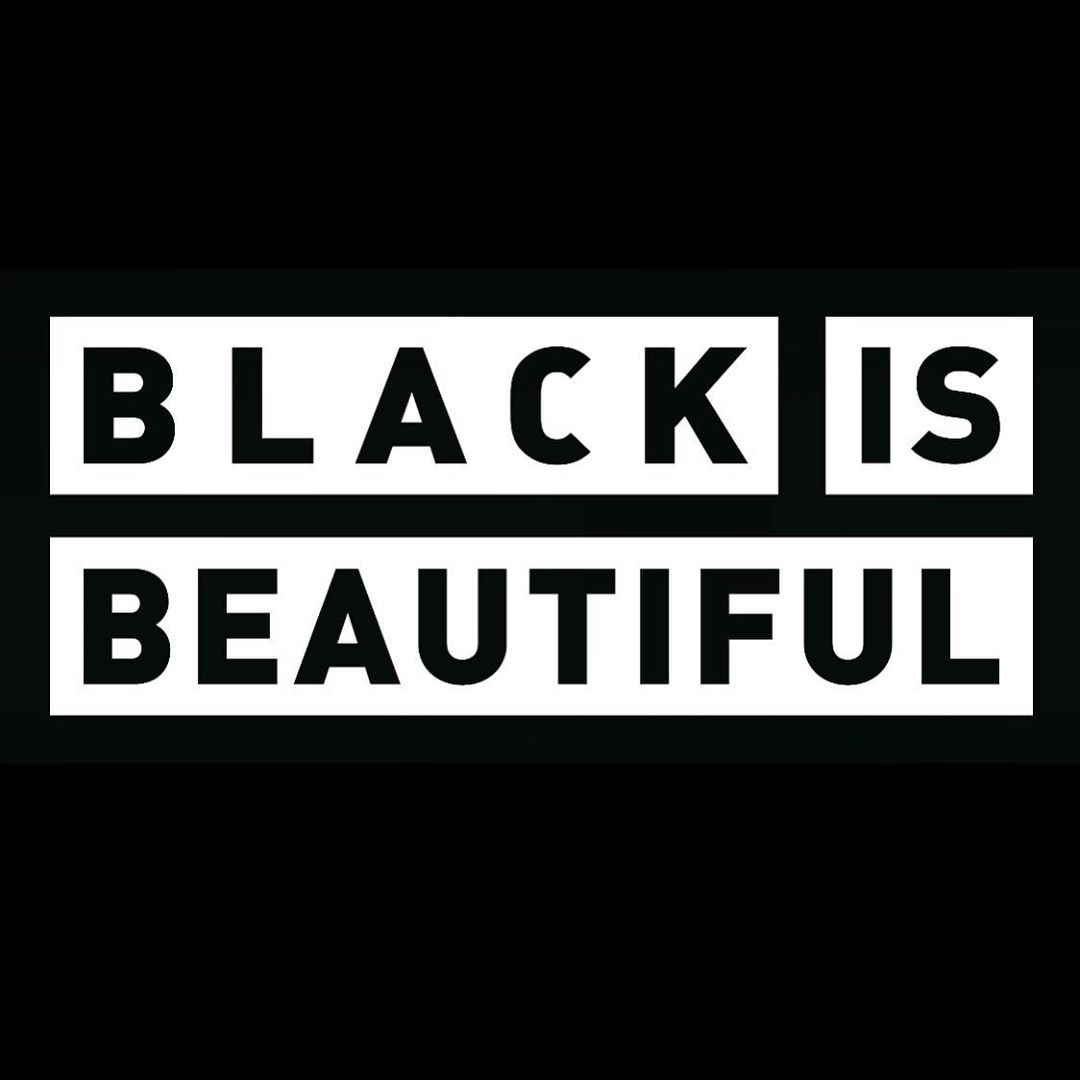 Black Is Beautiful is a project launched by Weathered Souls with the mission of "bringing awareness to the injustices that many people of color face daily."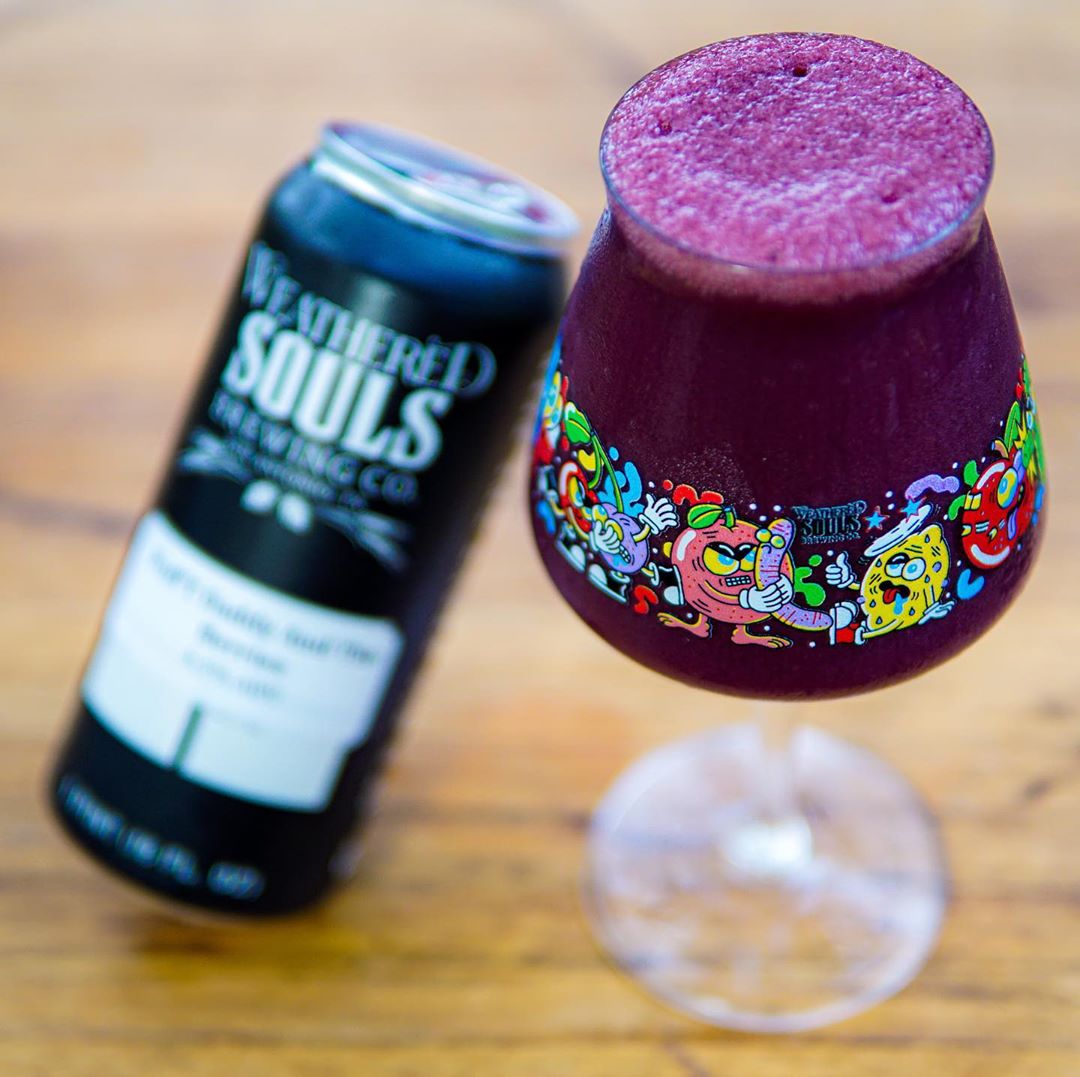 Initially, Baskerville planned to release a single beer under the Black Is Beautiful label. But mentor Jeff Stuffings challenged him to make the project bigger.
With the support of Stuffings, Baskerville approached several breweries about the concept. He also published a website outlining the vision for the Black Is Beautiful beer initiative and inviting others to join him.
The response was swift.
What Breweries Are Participating?
During our conversation, Baskerville shared that over 160 breweries have joined the project as Black is Beautiful collaborators. This includes Tripping Animals from Doral, FL; Crown & Hops from Inglewood, CA; and Inu Island Ales from Kaneohe, HI.
Other Half Brewing Co., which launched a similar open-ended collaboration initiative to raise funds for hospitality workers affected by coronavirus, has also committed to brewing a Black is Beautiful beer. Additionally, Baskerville shares that Other Half has offered to disseminate information to participants in their All Together campaign about Black Is Beautiful.
J.C. Tetreault, co-founder of Trillium Brewing Co., has also committed his brewery to a Black Is Beautiful beer.
"The part that I've learned right now is to look to other leaders in the industry," shares Tetreault. "If we can participate in the efforts, if we can use the relative popularity of Trillium, then that's success. If we can amplify their message, that's what we want to do. We have the ability to affect positive change and we don't want to sit on the sidelines."
Baskerville notes that the support of well-established breweries like Jester King, Other Half, and Trillium, goes a long way in raising awareness.
"Jester King has always been outspoken for social justice issues," he says. "They're at the forefront of the craft beer industry. It speaks volumes that these larger breweries participate, because it co-signs us and what we're doing."
What Does The Black Is Beautiful Beer Initiative Support?
Because of initiatives like Other Half's All Together project and Sierra Nevada's Resilience IPA, Baskerville knew that beer could unite people behind a movement and encourage them to support worthy causes. In the case of Black Is Beautiful, he encourages participants to donate proceeds "to your local foundations that support police brutality reform and legal defenses for those who have been wronged."
On the Black Is Beautiful website, Weathered Souls will share a list of partner organizations.
At Weathered Souls, Baskerville chose the Know Your Rights Camp (KYRC). KYRC was founded by Colin Kaepernick, a vocal advocate for police brutality reform. KYRC's mission is to "advance the liberation and well-being of Black and Brown communities through education, self-empowerment, mass-mobilization and the creation of new systems that elevate the next generation of change leaders."
"We were dealing with the recent death of George Floyd," Baskerville says of choosing KYRC as the partner. "People were upset with Kaepernick kneeling but his entire campaign was about police brutality. In a way, unfortunately, it was ironic, but it's basically come full circle."
What Does The Black Is Beautiful Beer Taste Like?
Although Baskerville is proud of his traditional West Coast IPAs, he understands the widespread appeal of big, burly stouts. Moreover, he wanted the Black Is Beautiful beer to be a stout so as to "highlight the different hues and shades of black."
At present, Baskerville has made the recipe publicly available and encourages other brewers to be creative with their own interpretations.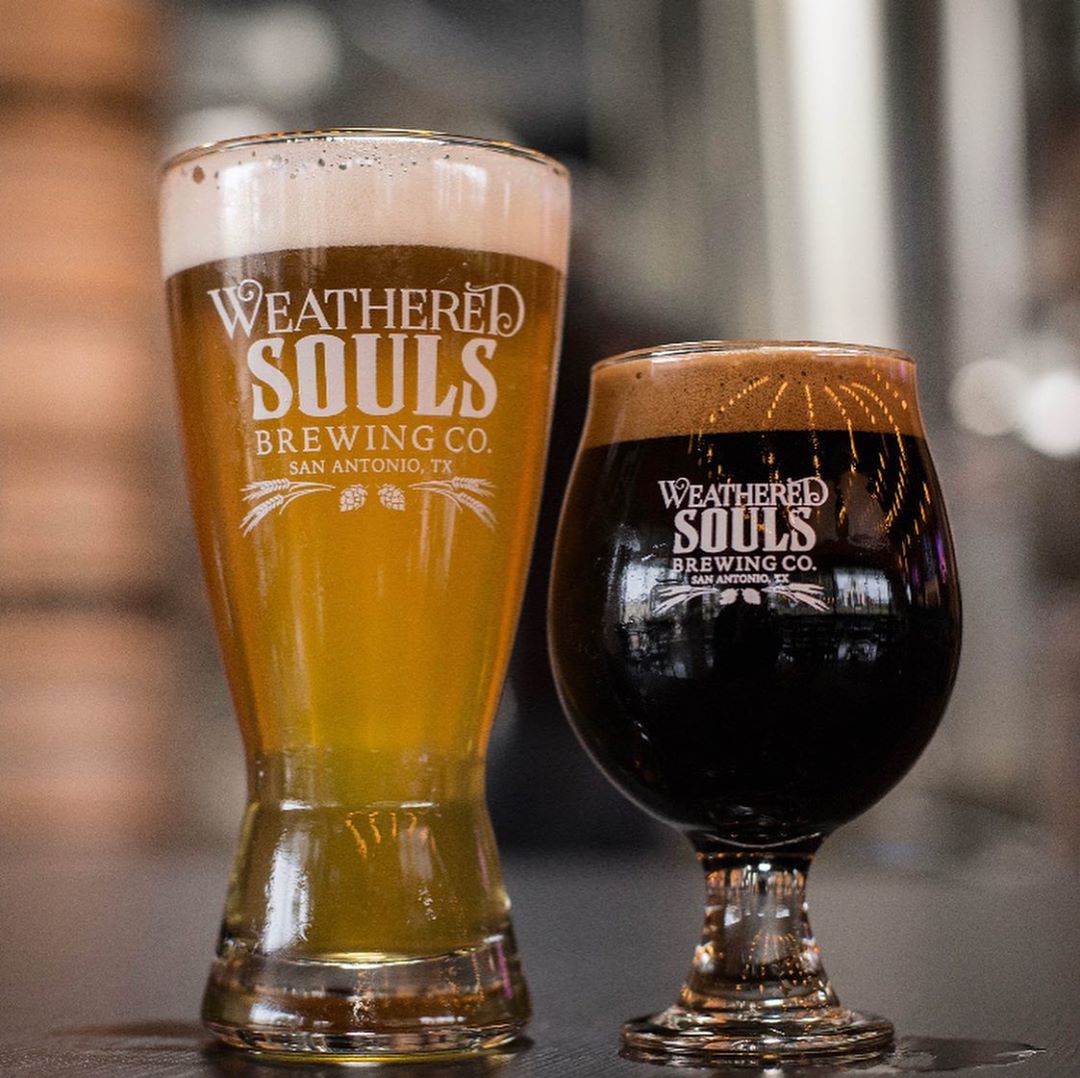 Why the Name?
Baskerville says he wanted to call explicit attention to blackness.
"There's the automatic judging, especially when it comes to the police," he says. "The main thing is to highlight that the color of black is beautiful. You don't have to be scared of it. And, because we're more known for stouts, we thought that would tie in perfectly with the name."
And regarding the quotation marks around "black"? Baskerville wanted to "highlight the importance and awareness of black in this mission."
UPDATE: Originally, the Black Is Beautiful logo featured quotation marks around "Black." As of 6/4, Weathered Souls has removed the quotation marks from the Black Is Beautiful initiative.
Who Designed Black Is Beautiful?
In order to make the Black Is Beautiful label, Baskerville called on graphic designer Kevin Dyer, who has designed nearly all of Weathered Souls' can and bottle labels.
"He texted me the name of the beer and we went back and forth," Dyer shares. "He said to me, 'I want to show the different shades of black people's skin.' I didn't want to put a human shape on this but I started to think about the color palettes you'd find in painting."
Dyer, with the help of Baskerville, aimed to take an abstract idea of color and make it approachable with the design. The final art includes a spectrum of colors all distinct but interlocking together, sort of like a puzzle piece.
"Each has their own identity but they're one," Dyer explains.
Similar to Other Half's All Together project, Weathered Souls is encouraging all collaborators to use the same design on the front of the can and fill the blank space on the back with their own aesthetic.
That being said, Weathered Souls recognizes that not all participating breweries currently have the capacity to release cans. For those that have different packaging needs, Dyer is available to reformat the label.
What Are the Next Steps?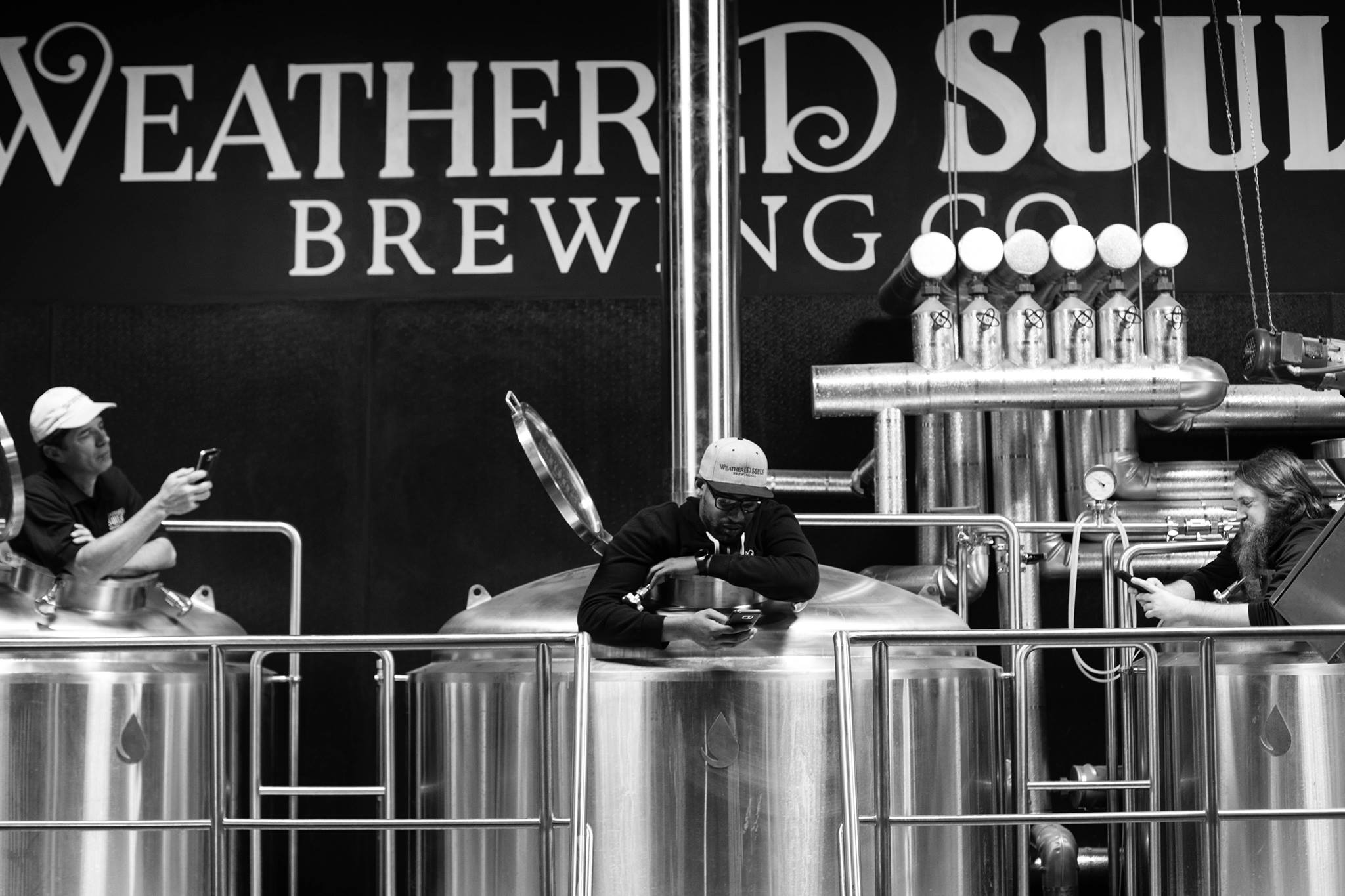 The Black Is Beautiful beer is an open-ended collaboration. Although there are currently almost 200 breweries participating, Weathered Souls has no cap. The brewery simply wants to raise awareness about their mission.
"I think the best thing people can do is work towards inclusion," says Baskerville.
Dyer shares his thinking.
"I want as many people as possible to see this," he says. "And I want to make sure that everyone can see what's going on in the world around them."
The current moment in America is important. We're going through a moment of powerful education and change. We need more initiatives like Black Is Beautiful that call attention to issues and inspire collaborators to think critically about how they can fight for social justice issues. But we also need to bring more voices into the conversation.
"Donations are great and one aspect of this," Baskerville says. "But it's about building awareness and showing that the craft beer community is open to all people. That's what's important."
Liked this article? Sign up for our newsletter to get the best craft beer writing on the web delivered straight to your inbox.