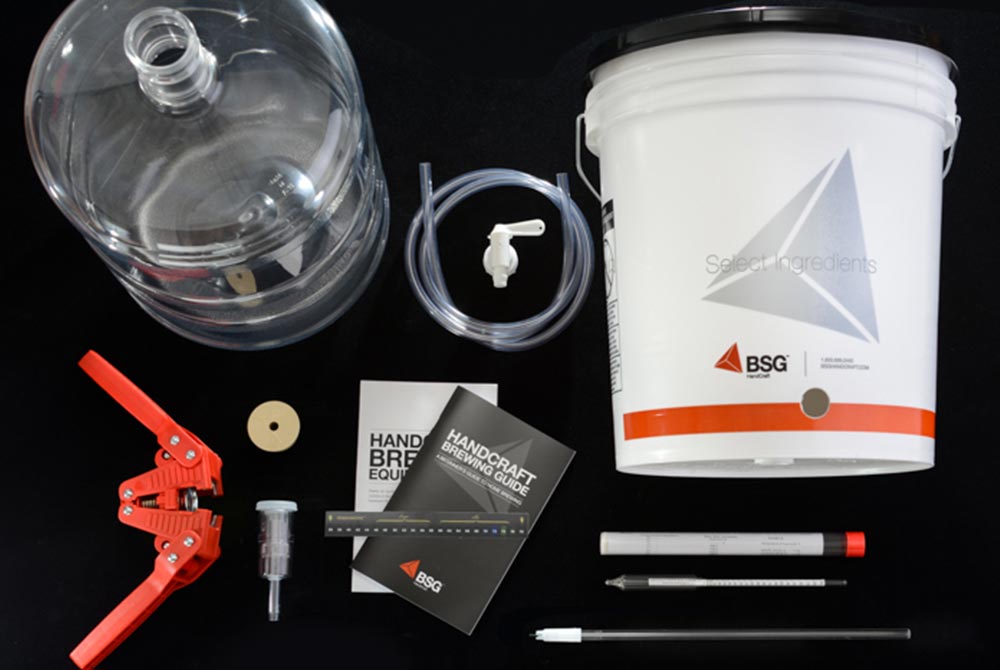 So you want to try making your own beer, but don't know where to start? We'd suggest a BSG Handcraft Homebrew Kit. What's that? Budget a little tight this month? Not to worry. We're teaming up with our friends at BSG and The Beer Diaries to give one lucky Hop Culture fan a free kit.
Here's everything you need to know: between 5/15 and 5/19, we'll be accepting entries via this page. Each person is entitled to enter exactly once. After 5/19, we'll draw a winner, and voila… someone is going to start impressing his or her friends.
May the odds be ever in your favor.
Enter Now