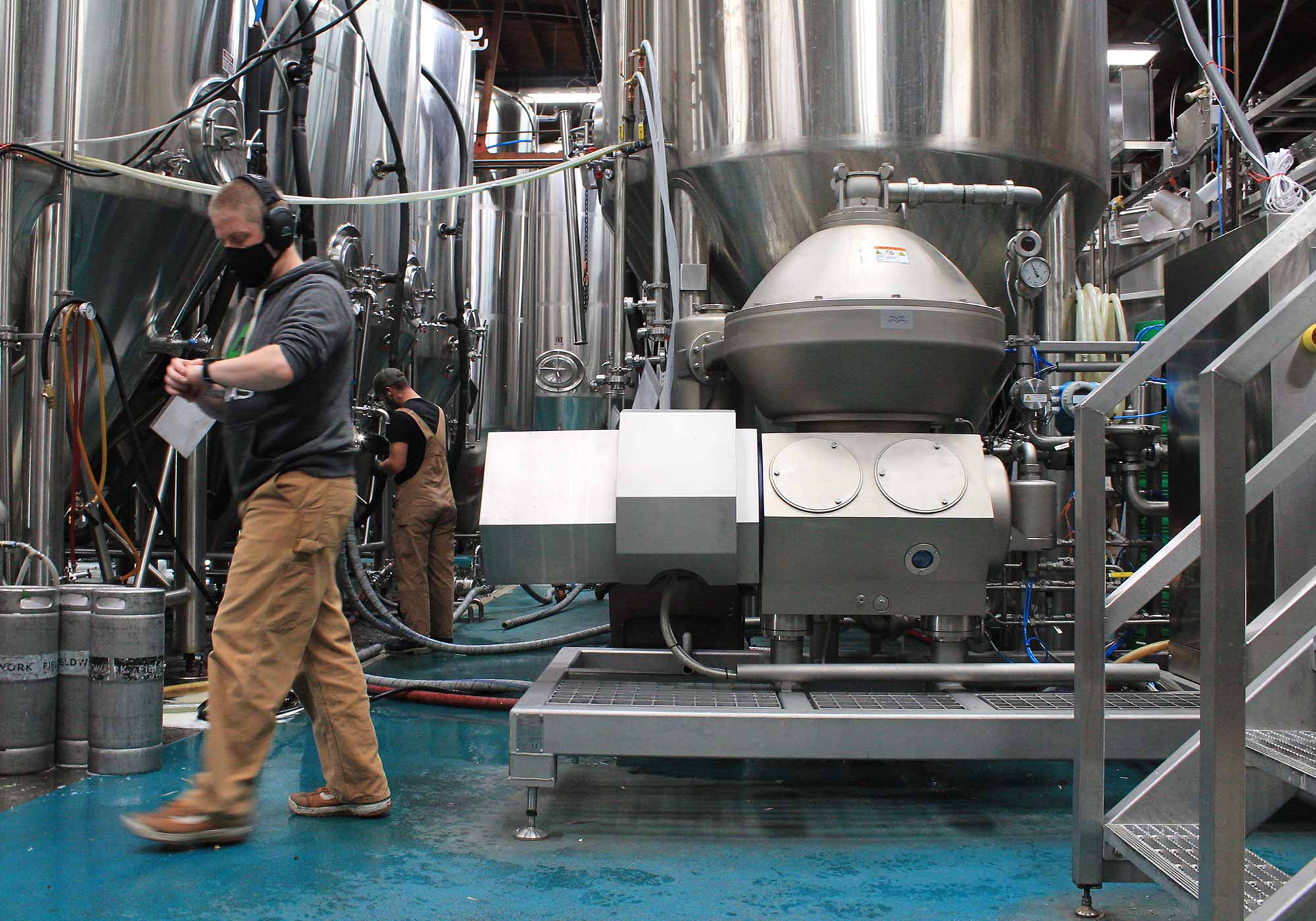 Photography courtesy of Grace Weitz
Editor's Note:
This is a paid, sponsored post presented by Alfa Laval.
Since stories about the latest beer releases often dominate the media and Instagram feeds, it's easy to forget that brewing techniques themselves are constantly advancing. And without brewing innovation, we wouldn't be able to enjoy some of the new styles we've all come to love: hazy IPAs, milkshake IPAs, spontaneously fermented ales, hoppy pilsners, and more. In particular, one piece of brewing equipment has helped brewers make more (and more flavorful) beer, and it's called a beer centrifuge.
Since the early 20th century, Alfa Laval has led the way in first-rate centrifuge technology for the beer industry. Especially during the COVID-19 crisis, when squeezing every single drop of beer out of a brew cycle has been pivotal to a brewery's success, Alfa Laval's innovative bottom-fed centrifuge technology has been a game-changer.
Wait. What Is a Beer Centrifuge?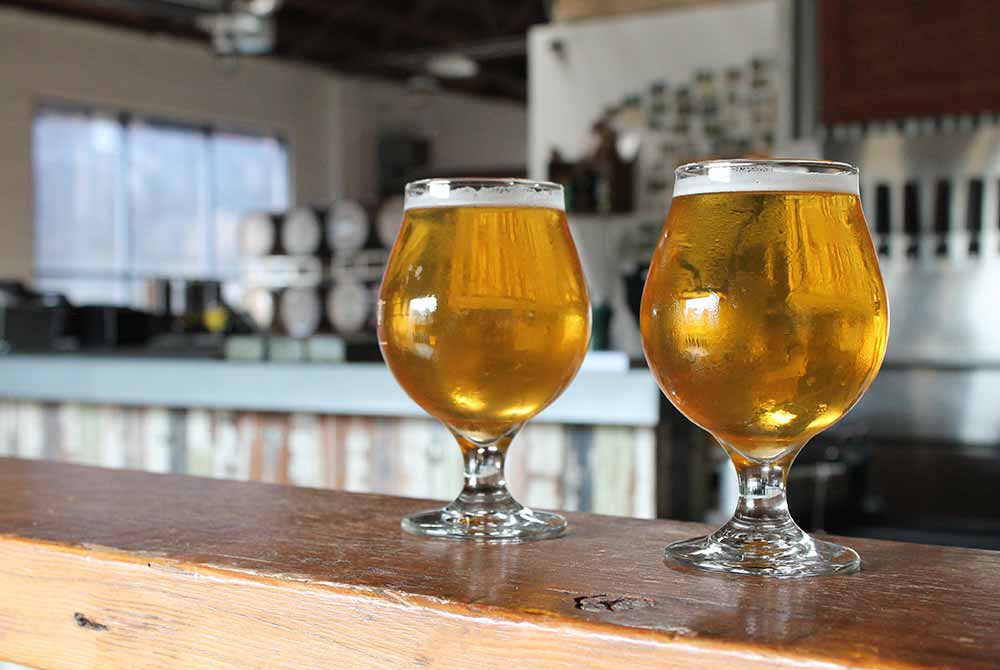 At its most basic level, a separator or centrifuge uses centrifugal force to separate solids from liquids. In the case of beer, centrifuges remove yeast, hops, proteins, and other ingredients.
"The centrifuge is a great process aid that gives you equal or greater quality product while always getting you more product than if you were just filtering or using finings and time," says Ian Clarke, Regional Sales Manager in the Western U.S. for Alfa Laval.
It works like this: When you add yeast, hops, fruit puree, or any other ingredient into a beer, they'll eventually fall to the bottom of your tank, absorbing liquid along the way. Essentially, these particles are soaking up your money. Because when those solids get dumped, some of your beer goes with it.
"Historically, to get out those solids, you'd use time and temperature," says Vince Polino, Business Development Manager at Alfa Laval. "You'd turn the glycol down, chill the beer… and wait a while for those solids to fall out of the beer. That takes days. In the middle of summer, when you're trying to turn those tanks as quickly as you can and you're just sitting waiting for the beer to settle out, that's slowing you down and limiting your production. If you don't get those solids out of the fermenter, it can affect the long-term stability of the beer and the customer is going to find those solids in the package or can, and many consumers don't want that."
But time is money, especially in an industry where your production is limited by the availability of your tanks.
A faster way to remove solids is with filters. But often, this technology can strip out some of the volatile aromas and delicate compounds that affect a beer's final flavor.
Bottom-fed centrifuges don't have either of these problems. They quickly expel solids with minimal impact on essential aromatics and oils. Yield improvements can be realized by processing some of the beer that would normally go to drain. Production capacity can be increased through faster tank turns by reducing settling time in the tank. All this can be accomplished while having minimal impact on beer quality with a bottom-fed machine.
What Are the Quality Advantages of Bottom Fed Technology?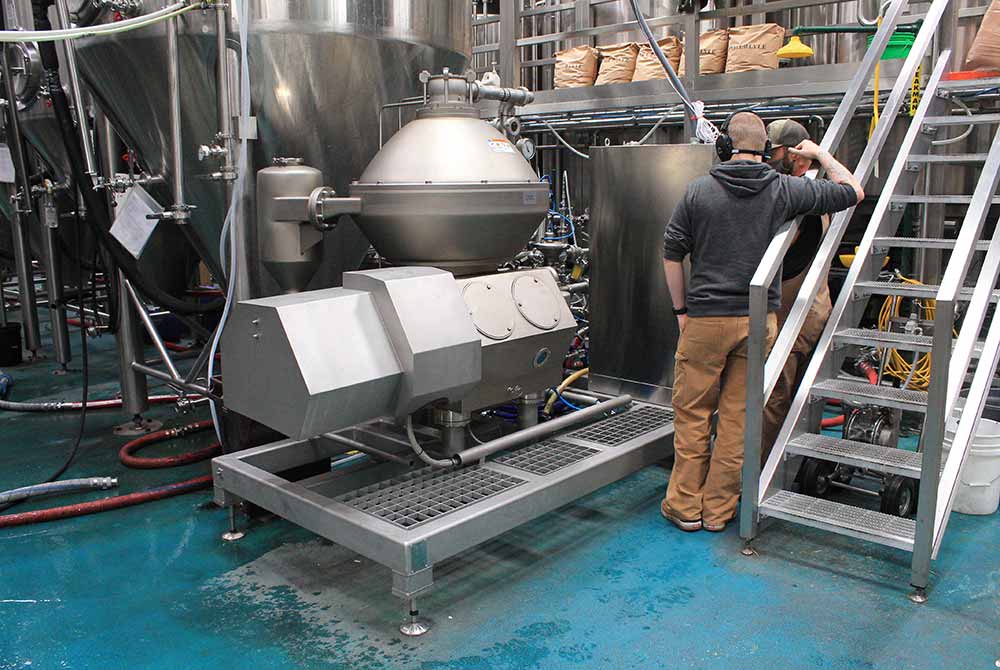 Technically, centrifuges have been around in the beer industry since about the 1950s. But historically, they were used by large, industrial-sized breweries. It's only within the last couple decades that companies such as Alfa Laval have shifted focus and created smaller, more cost-efficient machines specifically for craft breweries.
However, not all centrifuges are created equal. And Alfa Laval differentiates itself through quality and innovation.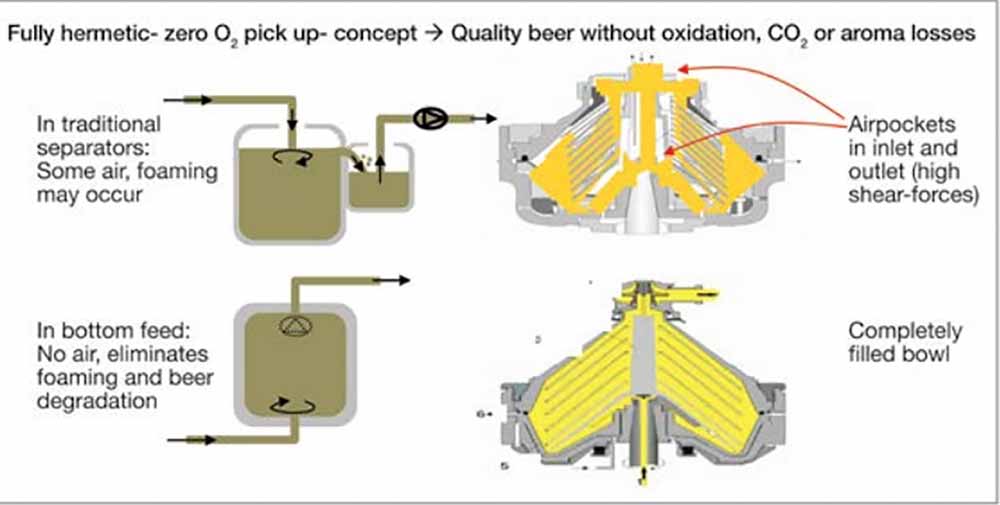 "The Brew 250 is unlike any other small centrifuge offered in Craft. We've taken all that expertise and innovations in our larger machines and brought them down to Craft," says Polino. Bottom-fed, fully hermetic designs pick up less dissolved oxygen (DO) than older top-fed, hydro-hermetic designs. This "better retains all those volatile oils and aromatics that the brewers work so hard to get into the beer and spend so much money on," says Pollino.
For example, the first time Clarke tested DO across the Brew 250, he registered a reading of essentially zero — within the level of accuracy or tolerance of the DO meter — even during discharge shoots. That's extremely low.
"Older top-fed designs inherently can't reach the same low DO levels as bottom-fed," says Clarke. "If you can essentially eliminate [dissolved oxygen] completely from one of the steps of the process, you're making it easier for brewers to know their beer is going to last longer."
From that standpoint, Alfa Laval's bottom-fed centrifuges outperform any others in the industry.
Alfa Laval's Bottom-Fed Beer Centrifuges in the Field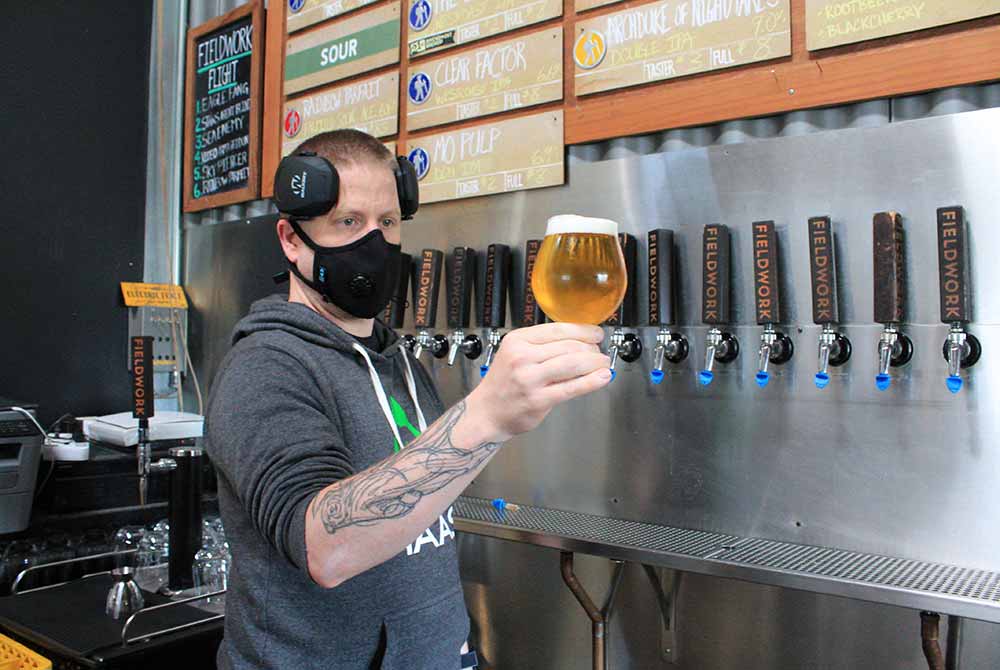 Fieldwork Brewing Co. has been using the Brew 250 during the COVID-19 pandemic. With seven taprooms spread out across Northern California, Fieldwork prides itself on consistently rotating through a large variety of styles, from a flagship all Citra hazy IPA to lagers, dark beers, hoppy West Coast IPAs, and more.
At Fieldwork, Director of Brewing Operations John Gaugler wanted to find a new, more efficient process for clarification.
"Just going from a plate and frame filter to a centrifuge is like going from a typewriter to a computer," says Gaugler. "It's so much nicer, it produces a better quality product, and we have less loss."
Ultimately, it was the promise of a bottom-fed, fully-hermetic machine that guided Gaugler in the direction of Alfa Laval.
"One of the big reasons we went with Alfa Laval is… we don't get any oxygen pickup versus when we run through a plate and frame filter," says Gaugler. "We thought this would give us a better quality product through multiple layers."
So far, the results have been fantastic.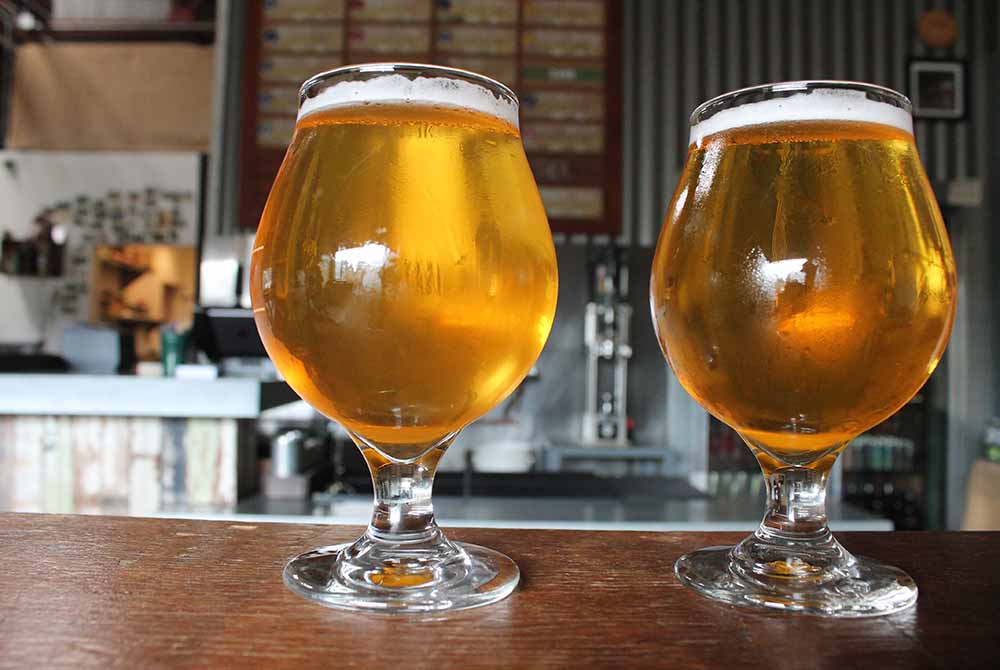 "I'll notice beer going through the centrifuge has a wonderful staying power with almost no degradation," says Matthew Barry, Director of Operations at Fieldwork Brewing Co. "Being able to eliminate [dissolved oxygen] entirely is amazing."
Additionally, the Brew 250 has helped Fieldwork turn over their tanks at a much faster pace.
Case Study: How the Alfa Laval Bottom-Fed Centrifuge Has Helped Fieldwork Increase Yield Without Compromising Quality
For a brewery that puts out two to three new beers every week, turning tanks quickly is imperative.
"In the past, beers weren't ready until they were ready," says Barry. "Sometimes, we'd just be sitting around waiting. [The centrifuge] is a great tool for John and the production guys to have this more predictable timeline."
Nowhere is this more apparent than with Fieldwork's hazy IPAs, which have a ton of hop particles and debris. Because of this, Gaugler and his team would historically need to wait on the beer before it was ready to package.
"With the centrifuge, we're able to pull all that out instantly," says Gaugler. "Instead of waiting on a hazy beer to become packageable or drinkable, we can run it through the centrifuge, pull out everything we don't want, and get a finished product instantly. Basically, we get more fermentation space without adding more fermenters.
For Fieldwork, this has been especially important during the COVID-19 pandemic. In the midst of re-opening seven taprooms and packaging more products, Gaugler didn't have to worry about waiting on his beer.
"The centrifuge gave them confidence that if they do more packaged product, it'll be stable and consistent," says Clarke. "And that they'll be able to capture more product, which allows them to meet different demands."
Clarke continues, "If they can increase their yield overall by five, ten, even twenty percent or more just by adding this machine, they can more easily pivot to meet demand and get high quality beer into the hands of their customers."
The Bottom Line on Alfa Laval Brewery Centrifuges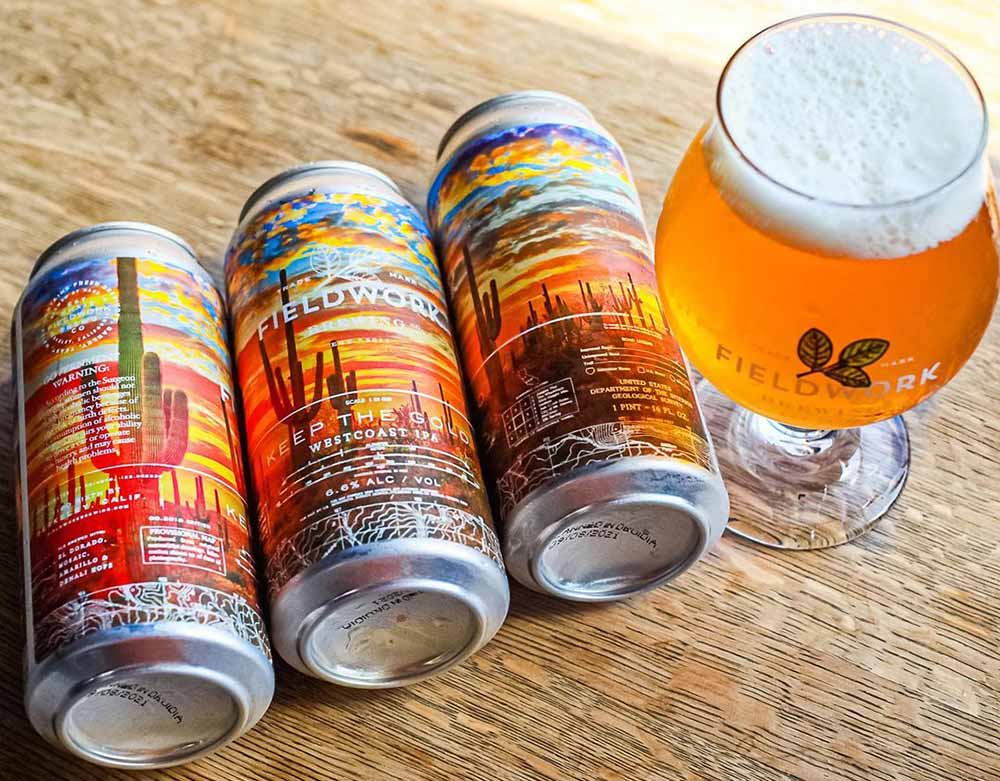 The bottom line for craft breweries: If brewers can make better beer in less time without compromising quality, that's a pretty satisfying feeling. And for consumers and retailers, waiting less time to drink more flavorful beer is pretty satisfying, too.
Especially during a period of so much uncertainty, a piece of equipment like an Alfa Laval centrifuge is a gamechanger. Their unique bottom-fed, fully hermetic technology offers lower DO than older top-fed designs, leads to higher quality beer that lasts longer, turns a brewer's tanks more quickly, and increases yield.
Through innovation and experience, Alfa Laval has created products like the Brew 250 centrifuge that have helped — and will continue to help — ensure the survival of craft breweries for years to come.