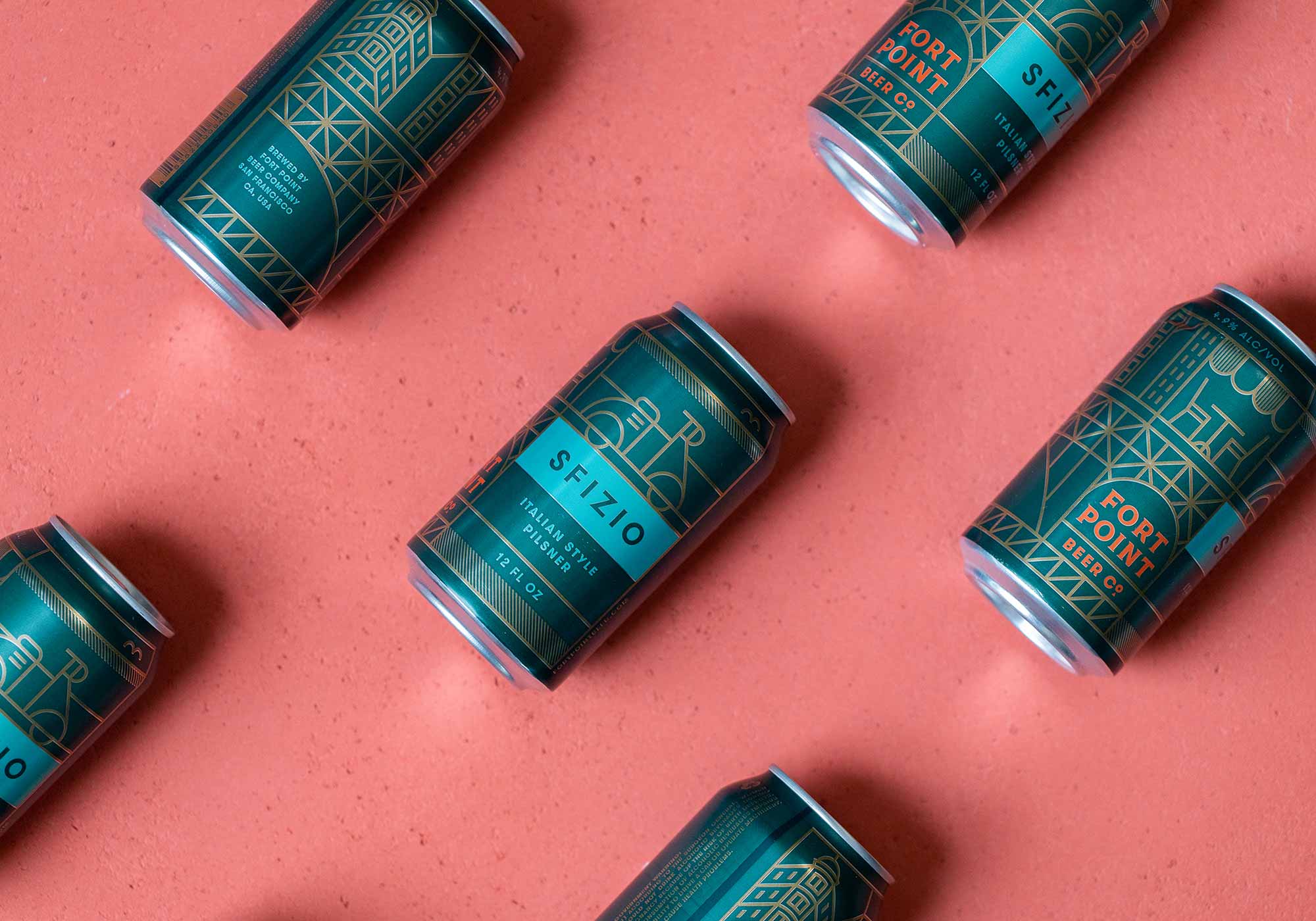 Photography courtesy of Sarah Chorey | Fort Point Beer Co.
The humble pilsner can seem simple but beneath those golden ripples and frothy head is a beer that can be cunningly complex. Ask around and brewers will tell you the pilsner is one of the trickier beer styles to brew. Born in the town of Pilsen in what is now the Czech Republic, the pilsner has traveled around the world, with many different cultures putting their own stamp on the style. German pilsners are known for being lighter. American pilsners ride the middle with malt and focus more heavily on the hops. And fairly recently, the Italian pils has become known for its light body and the addition of a dry-hopping process that imparts subtle European hop character. But what is an Italian pilsner, exactly?
Technically, the style was an accident. But as it turns out, it was a very happy accident.
The History of the Italian Pilsner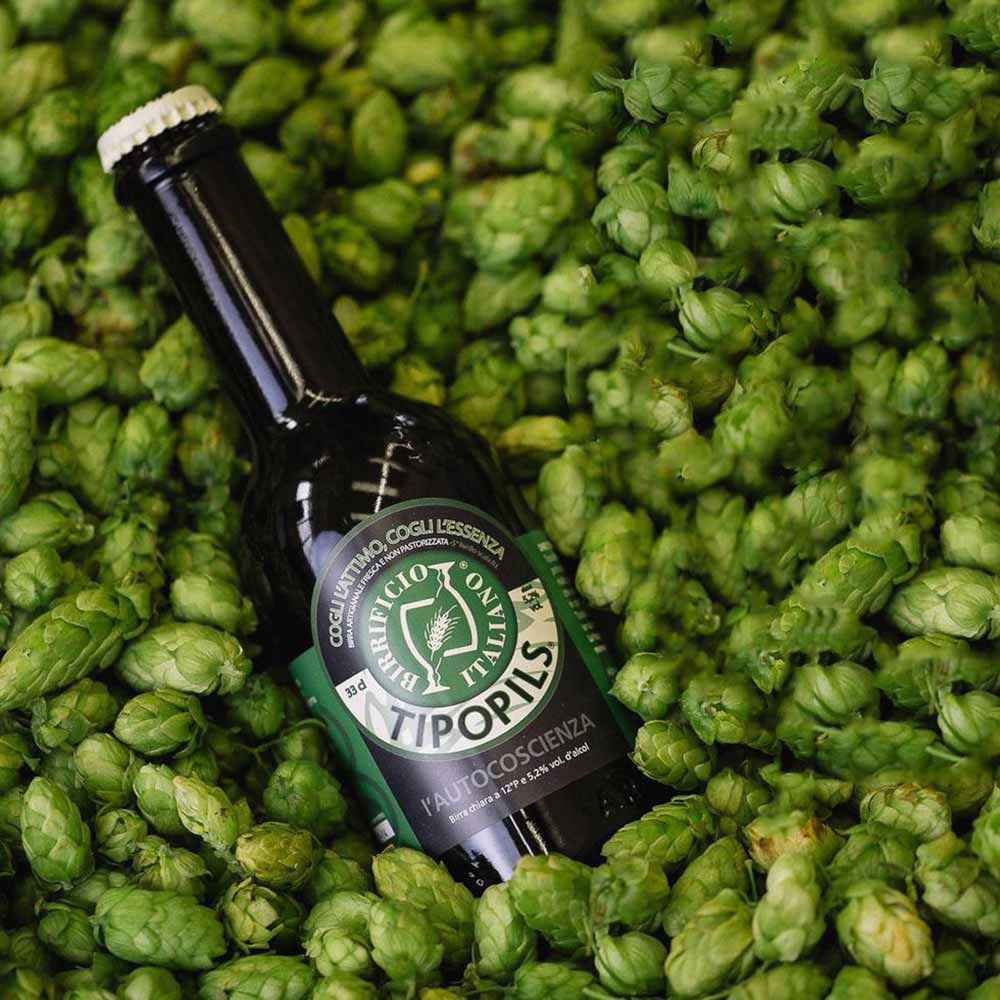 In 1996, Agostino Arioli — founder of a brewery in Como, Italy, called Birrificio Italiano — set out to make a northern German pilsner. Fond of the style at the time, Arioli strove to brew something similar to a Jever Pils from Saxony's Friesisches Brauhaus zu Jever. However, the final result was something new.
Failing to brew what he considered a real pils, Arioli veered in a different direction. Naming the beer Tipopils, or "kind of pils" in Italian, Arioli used a technique from his brewing brethren to the north: England. By putting Tipopils through an English cask dry-hopping process, Arioil added small amounts of hop cones to the beer, imparting Old World hop flavor into an unfiltered pilsner.
Wallah: The Italian pilsner was born.
How Did the Italian Pilsner Come to America?
In America, we can trace the rise of the Italian pilsner to one specific brewer. Matt Brynildson, Brewmaster at Firestone Walker in Paso Robles, California, was overseas at the European Beer Star (EBS) competition when he tried Tipopils for the first time.
"Here was this super passionate dude standing by his beer, just proud as could be and open to talking about how he made his beer," says Brynildson. "I met him and fell in love with his beer, his enthusiasm, and his passion. In typical Italian style, everything had an exclamation point at the end. We were instantly best friends."
After tasting Arioli's beer, Brynildson returned home and wrote the recipe for Pivo Pils.
"I would say Ago's beer is as influential — if not more so — than any of the German pilsners I had," says Brynildson. "Ago is the king who started it all."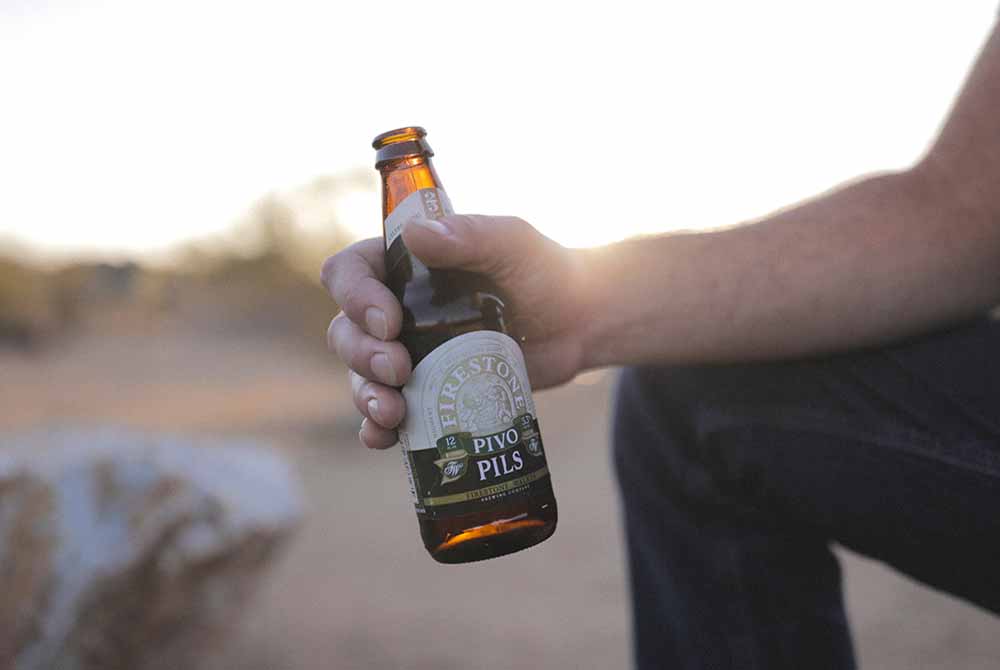 With Pivo Pils, Brynildson put his own spin on the style. To differentiate it from other Italian pilsners, he adds a touch of dry hopping with Saphir, about a third of a pound per barrel.
"Saphir in Germany is a very noble hop no doubt, but it has a little lemongrass note which is a cool, distinctive twist," says Brynidlson.
Dry hopping is really the big differentiator in Italian pilsners, with noble hops imparting a characteristic aroma and bitterness. Traditionally, Arioli used hops such as Tettnang Tettnanger in Tipopils, while others implemented Spalter Select or Hallertau Mittelfrüh.
But in a great flourish to this story, Arioli switched to brewing with Saphir after he tasted Pivo Pils.
"I actually influenced the influencer," says Brynildson. "It's the highest compliment I've ever been paid."
The Rise of the Italian Pilsner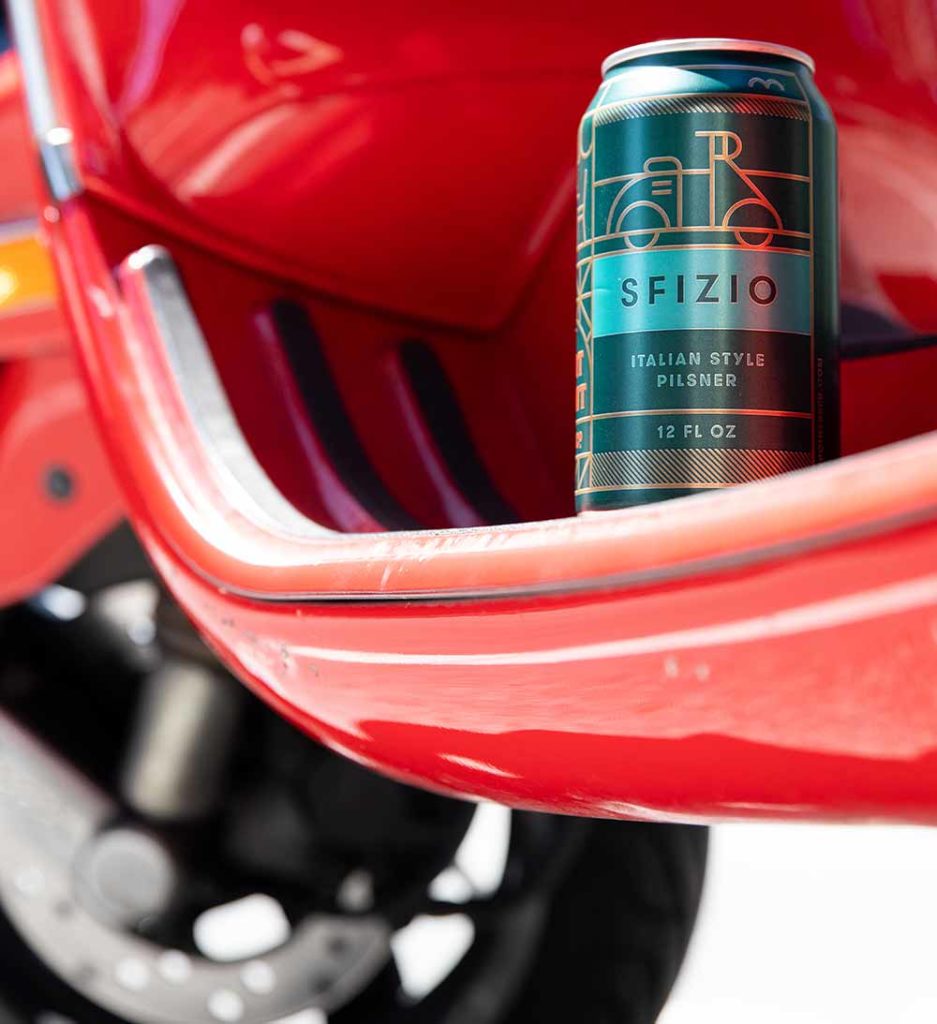 As Brynildson notes, "Every brewer that visits, all they want is Pivo." But among the general public, the Italian Pilsner style has been slow to catch on. Still, Brynildson and Arioli have worked hard to increase its popularity.
In Italy, Arioli started a festival called Pils Pride that he wanted to bring to the States. He partnered with Tim Adams, founder of Oxbow Brewing in Portland, Maine, who makes a version of an Italian pilsner called Luppolo. Renamed Pils & Love, the festival made its stateside debut in 2017 with fifty-some pilsners.
"It was basically heaven on earth for a brewer," says Brynildson, who asked Arioli if Firestone Walker could have the honor of bringing the fest out to the West Coast the next year.
For the past four years, the festival has hosted the pilsner-loving festival in both Portland, Maine, and Paso Robles, California. Led by the efforts of brewers like Arioli, Brynildson, and Adams, the Italian pilsner has caught on at other breweries from coast to coast. This includes brewers like Mike Schnebeck, Director of Innovation at Fort Point Beer Co. in San Francisco, California.
"Whoa, this is really cool," Schnebeck remembers thinking after trying a Wayfinder, Heater Allen, and Modern Times collab called Terrifica, and a local Italian pilsner from Von Ebert Brewing called Agostini. "Drinking through those two, I thought, This is a really good style that would fit in our lineup."
Just as Brynildson had returned home from Italy and wrote the recipe for Pivo Pils, Schnebeck returned from the Pacific Northwest and began experimenting with an Italian pilsner. In May 2020, Fort Point released Sfizio as a complement to some of its lighter beers like KSA and Export Dortmunder Lager.
What is the Profile of an Italian Pilsner?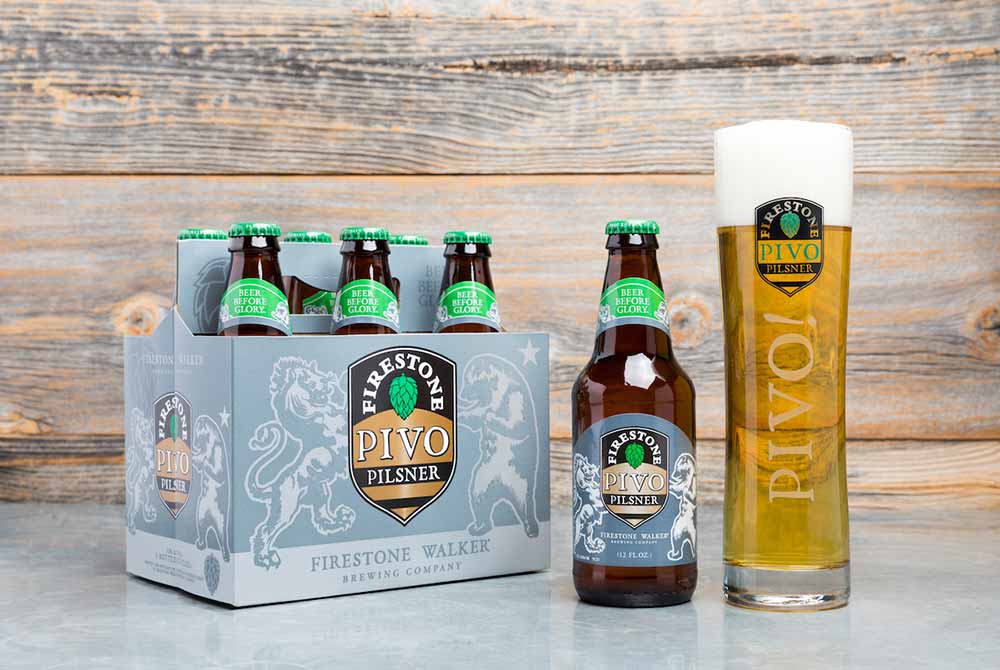 Ranging between four and five-and-a-half percent, Italian pilsners are light in color, clean in body, unfiltered, and defined by dry hopping.
For purveyors of the style, European hops are encouraged. The New World American hops that are popular in IPAs — Simcoe, Cascade, Chinook, Galaxy, and others — are too aggressive in Italian pilsners, imparting flavors that are a bit too fruity for this delicate beer.
"It's a German-style pilsner with a little bit of dry hop that focuses exclusively on noble hop varieties," says Schnebeck. "The hop flavor component is a key distinction in the style versus just a hopped pilsner. Just adding that little extra pop of that grassy, herbal aroma."
And that's the key to an Italian pilsner: balance and subtle complexity that a seemingly incongruous technique adds to an already established style.
For Brynildson, a perfect Italian Pilsner is about that restraint and balance.
"When I crack a can of [Italian] pilsner and smell, then I can tell right away, Oh yeah, they got it… they got the right hop to yeast balance," he says. "A fresh pilsner always has a touch of sulfur, but more like a burnt match [aroma] that tells you it's fresh and well-made."
Furthermore, nailing the bitterness profile is an important characteristic of this style. In addition to Saphir in the dry hop, Brynildson uses Hallertau Mittelfrüh or Spalter Select in a bittering and mid-boil hop additions to add that distinctive bitterness.
"No matter how you get there you're looking for this bitterness that begs another sip but doesn't come across astringent," says Brynildson.
Lastly, honing in on that lagering timing is crucial.
"Most lager brewers will tell you the hardest thing to nail and takes the most time is getting in tune with a good lager fermentation profile," says Brynildson. "Getting in tune with lager yeast is so critical to making these beers right."
All these attributes have contributed to a very special style.
"What I really love about [Italian pilsners] is that they introduce people to a whole other spectrum of hop flavors they might miss out on because people are so focused on tropical hazy IPAs," says Schnebeck. "It's a cool middle ground."
What he means is that the Italian pilsner almost toes the line between two styles: It presents pungent aromas with a slight bitterness like an IPA, but is more refreshing than an IPA and definitely easier to drink.
The Future of the Italian Pilsner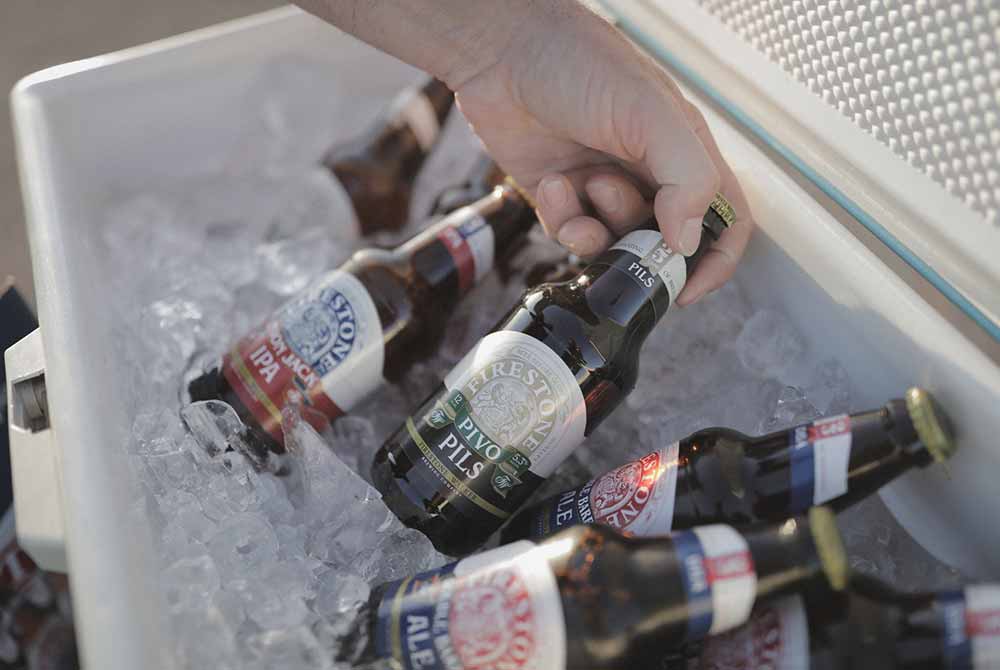 The Italian pilsner hasn't quite exploded in popularity like the hazy IPA, or even a slightly steadier style like a kölsch or witbier.
While the Italian pilsner hasn't grown in popularity in the United States like it has in Italy (there's a whole holiday named "Tipopils Day" where select bars and restaurants across Italy pour the beer), those who are dedicated to brewing it hope that it'll catch on.
"I see it fitting in well with the current beer environment," says Schnebeck. "While hazy IPA continues to dominate, it's only a matter of time before people pull back and get a little fatigued. People will want to chill out a little bit with the beer styles they drink, but still have that knowledge and appreciation for hop flavor. That's easy to apply and pick up with the Italian pils."
As more people seek out new beers, new styles, and new flavors, Schnebeck says the Italian pils, "seems like a natural progression from the intensity of the hazy, juicy IPAs."
We hope he's right.
"I hope it takes off," says Schnebeck. "I love drinking it. I try not to have favorites but it's what I've been going to for the better part of the year."
The Best Italian Pilsners to Try Right Now
Birrificio Italiano
Como, Italy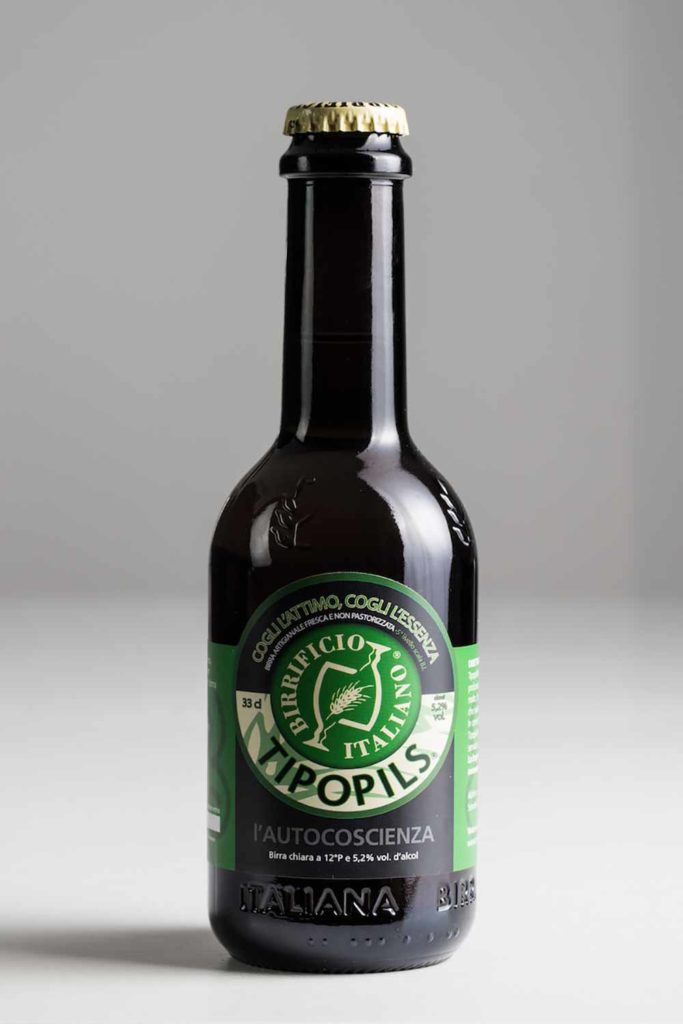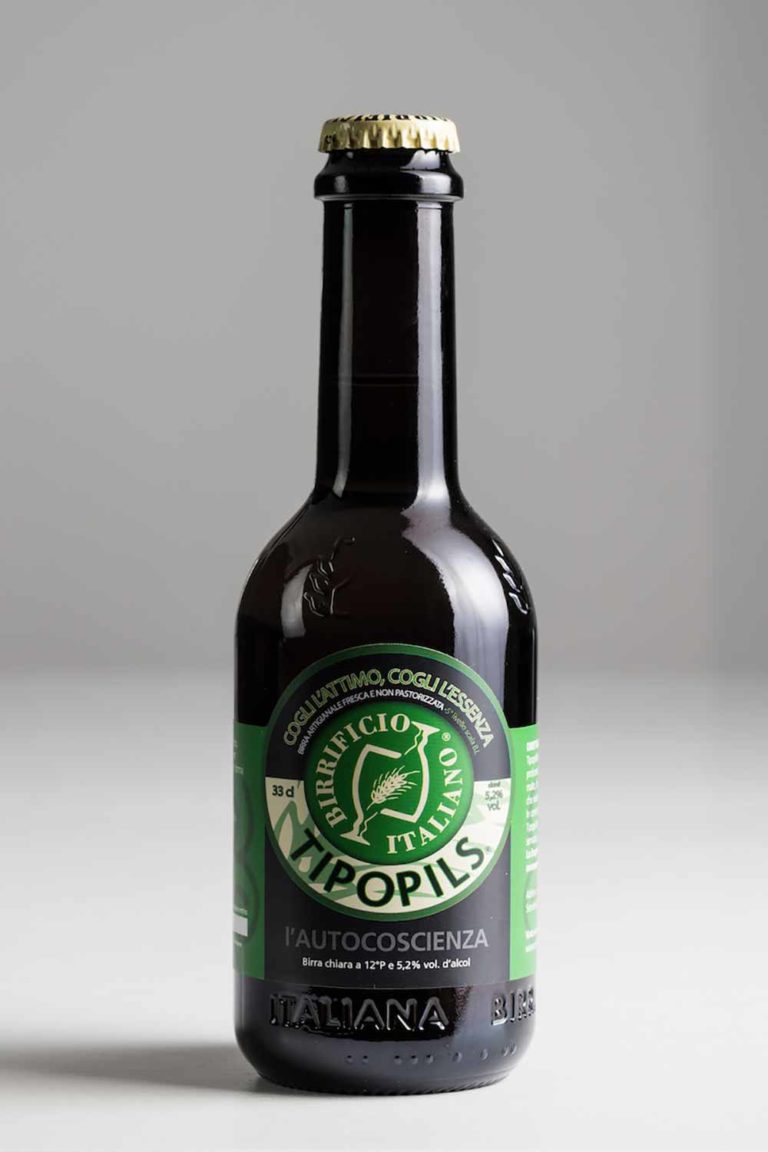 Tipopils – The beer that started it all. Unfortunately, it's hard to find this beer in America. While the base beer for Tipopils used to be imported by B. United and then dry hopped in tanks in Connecticut, in 2020 new Italian laws put the kibosh on this. Until those laws change, it looks like we might just have to travel to Como, Italy, to try this innovative beer.
Firestone Walker
Paso Robles, CA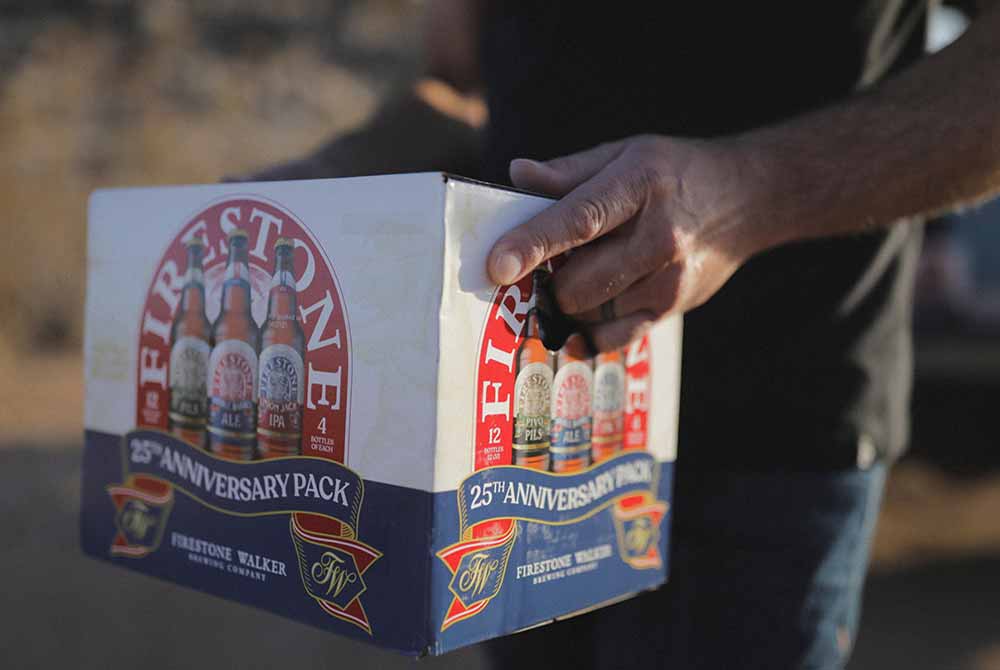 Pivo Pils – With Pivo Pils, Brynildson brought the Italian pils to America. Trying this is a must to pay an homage to the style. It's a beer that's been around for over ten years now and has won numerous medals.
Pivo pours beautifully bright and clear with a hefty head of foam and immediate aromas of lemongrass and noble hops.
"When you go to drink Pivo, it's all about being really crisp and clean," says Brynildson.
Currently, this beer is only available in Firestone Walker's 25th Anniversary Pack. You can find the beer using Firestone Walker's Beer Finder and searching "Heritage Mix Pack." However, according to Brynildson, there has been a huge outcry on the East Coast and Midwest for Pivo Pils to return to draft and cans, and we could see this beer back in those formats later this year and into 2022.
Fort Point Beer Co.
San Francisco, CA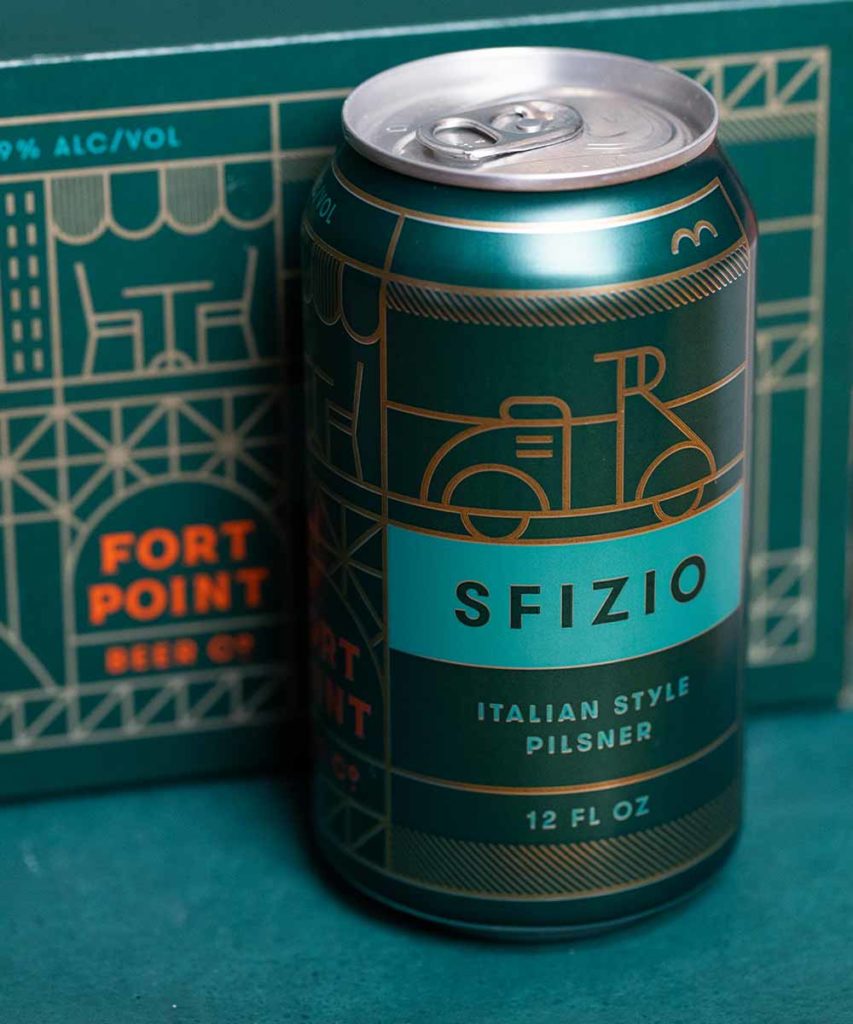 Sfizio – Inspired by a few other versions on the list, Schnebeck brewed Sfizio as a light, refreshing complement to the rest of Fort Point's portfolio. Using a 100 percent house Pilsner malt and Hallertau Middlefrüh and Aurora hops gives this beer its distinct characteristics.
"Sfizio has an aroma of fresh-cut grass with a little bit of menthol and anise in the background. Aurora is just the squeeze of lemon to brighten it up, peak interest, and give that cooling sensation, drinkability, and refreshing quality of [the Italian pils]," says Schnebeck.
Oxbow Brewing Company
Portland, ME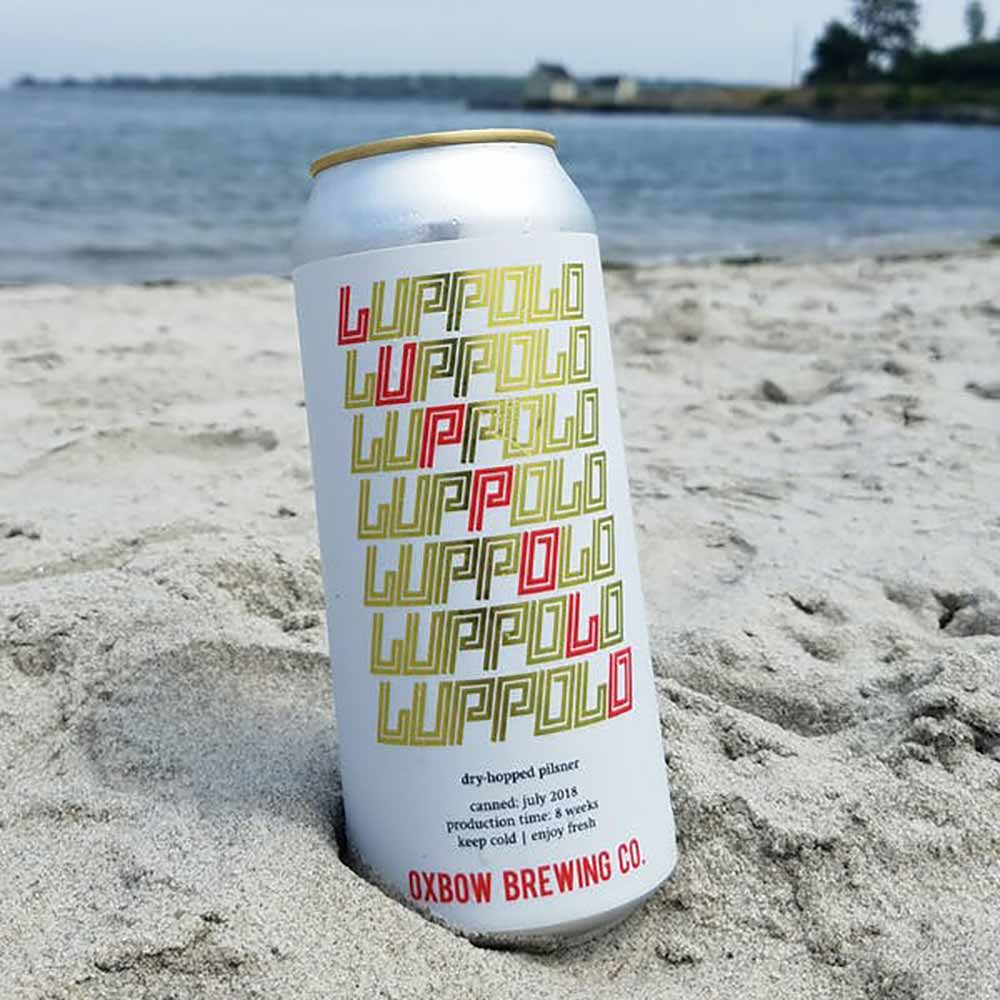 Luppolo – Another early supporter of the Italian pils in America, Tim Adams at Oxbow brews Luppolo with traditional European malts and hops. The unfiltered, dry-hop pilsner is an excellent re-creation of the style.
"Oxbow Luppolo is another one so obviously influenced by Ago and Italy," says Brynildson. "I taste that beer and I could be in Italy sitting in Ago's beer garden."
Wayfinder Beer x Heater Allen Brewing x Modern Times
Portland, OR x San Diego, CA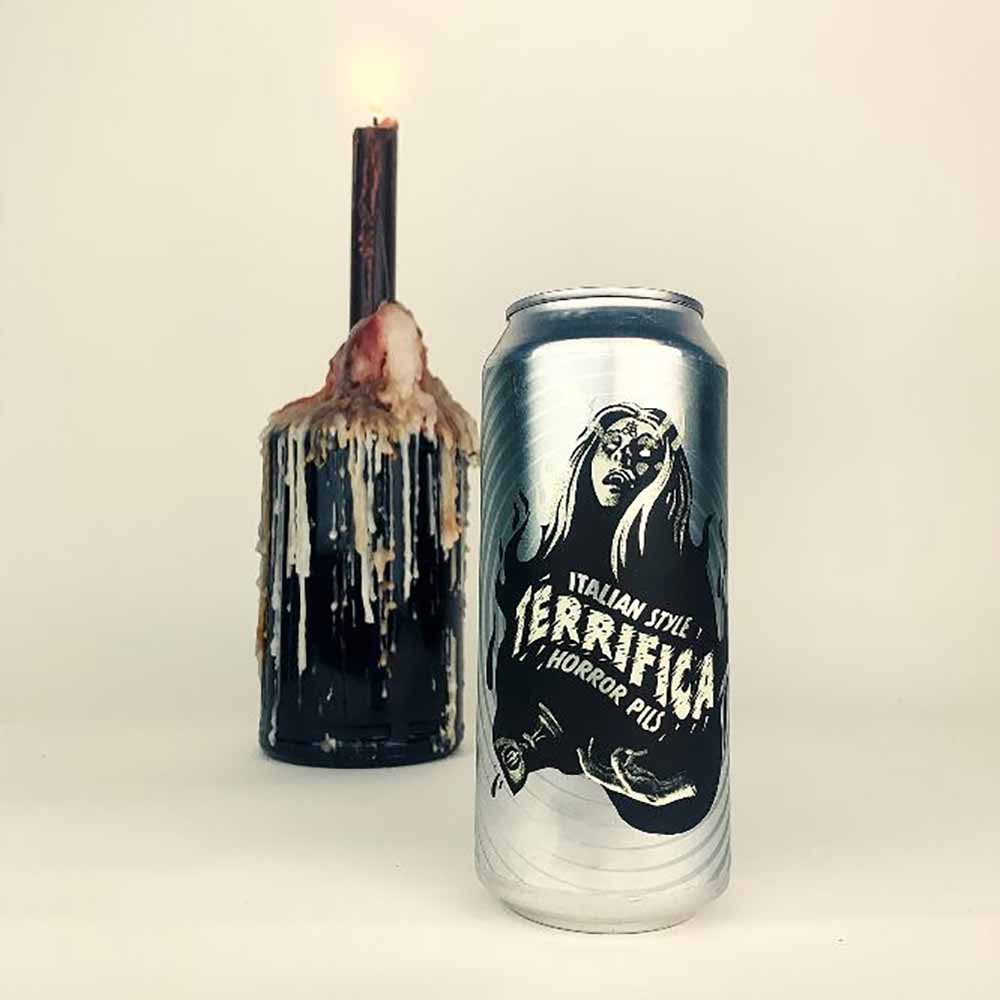 Terrifica – Lisa Allen (Head Brewer from Heater Allen), Andrew Schwartz, (Commissioner of Flavor at Modern Times), Tim Kamolz (Director of Brewing Operations from Modern Times), and Kevin Davey (Brewmaster from Wayfinder) were inspired by the pilsners they tried in Italy. Terrifica, hopped with two pounds per barrel of German hops such as Spalt Select and Tettnanger, respects the style. An additional dry hopping of Polaris and more Tettanger before cold-conditioning gives Terrifica that traditional Czech Pils base, but with the Old World hop flavors and aromas. This version is terrifica (sorry, we couldn't help it).
Von Ebert Brewing
Portland, OR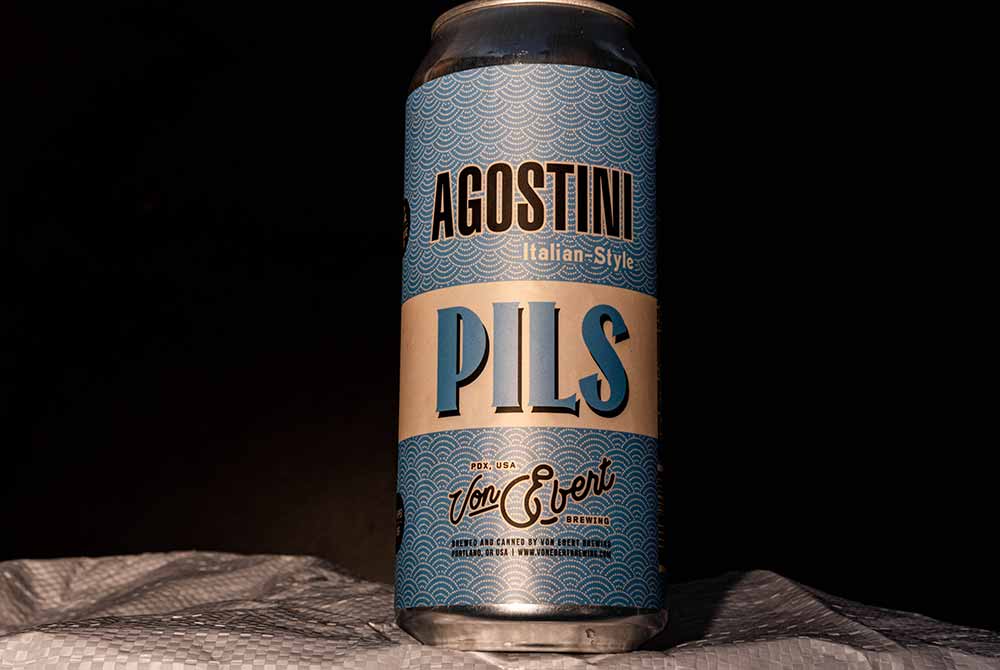 Agostini Pils – In a nod to the founder of the Italian pilsner, Von Ebert Brewing's Italian pilsner is described by Schnebeck as "very minty." At five percent ABV, Agostini receives a dry-hopping of Styrian Cardinal, which imparts those flavors of orange peel and spearmint.