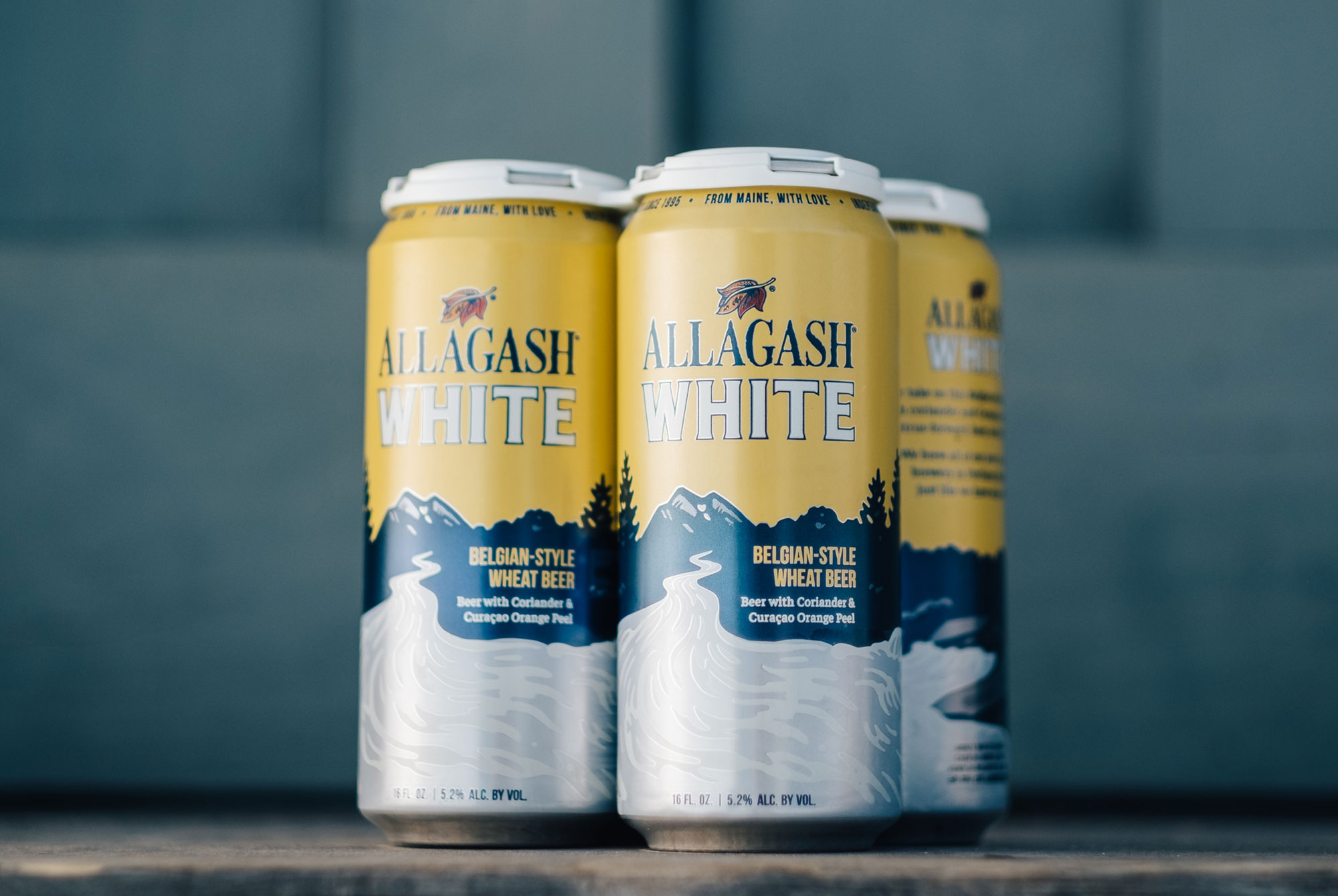 It takes courage, a bit of chance, and a whole lot of sweat to build a brewery by hand. Not to mention gumption, initiative, and nerve to go around knocking on brewery doors looking for a job. And a degree of stubbornness to start by brewing one style of beer that few people in your country have ever heard about: Belgian White.
But that's exactly how the founder and the first employees of Allagash Brewing Company in Portland, Maine, took a simple love of beer and turned it into a 25-year-old empire of brewing.
Where Did It All Start?
Rob Tod, founder of Allagash, started brewing by chance. A friend told him about a keg washer position at Otter Creek in Middlebury, Vermont.
"As soon as I started, I knew that brewing was something I wanted to do for the rest of my life," said Tod.
Soon after, Tod rented a space in a warehouse in an industrial park in Maine. A natural with his hands, Tod started by working sixteen hours a day, seven days a week. He welded his own 15-bbl brewing system and jackhammered drains into the floor.
Allagash came to life.
The Brewer That Changed Everything
Several years later, Allagash Brewmaster Jason Perkins stumbled into Allagash almost by chance.
A homebrewer since college, Perkins had been working at a homebrew shop in Montana called KettleHouse.
"I literally went in one day and saw they were hiring," said Perkins. "Pretty quickly I knew that I was going to make this my life's work."
When he moved back to Maine with his now wife, he started a part-time job at Gritty McDuffs, a brewpub in Portland, Maine. After six months he started knocking on doors.
"I walked into Allagash one day and it was just Rob and one other employee," said Perkins. "We started shooting the shit and hit it off."
That was 21 years ago.
Introducing: Allagash White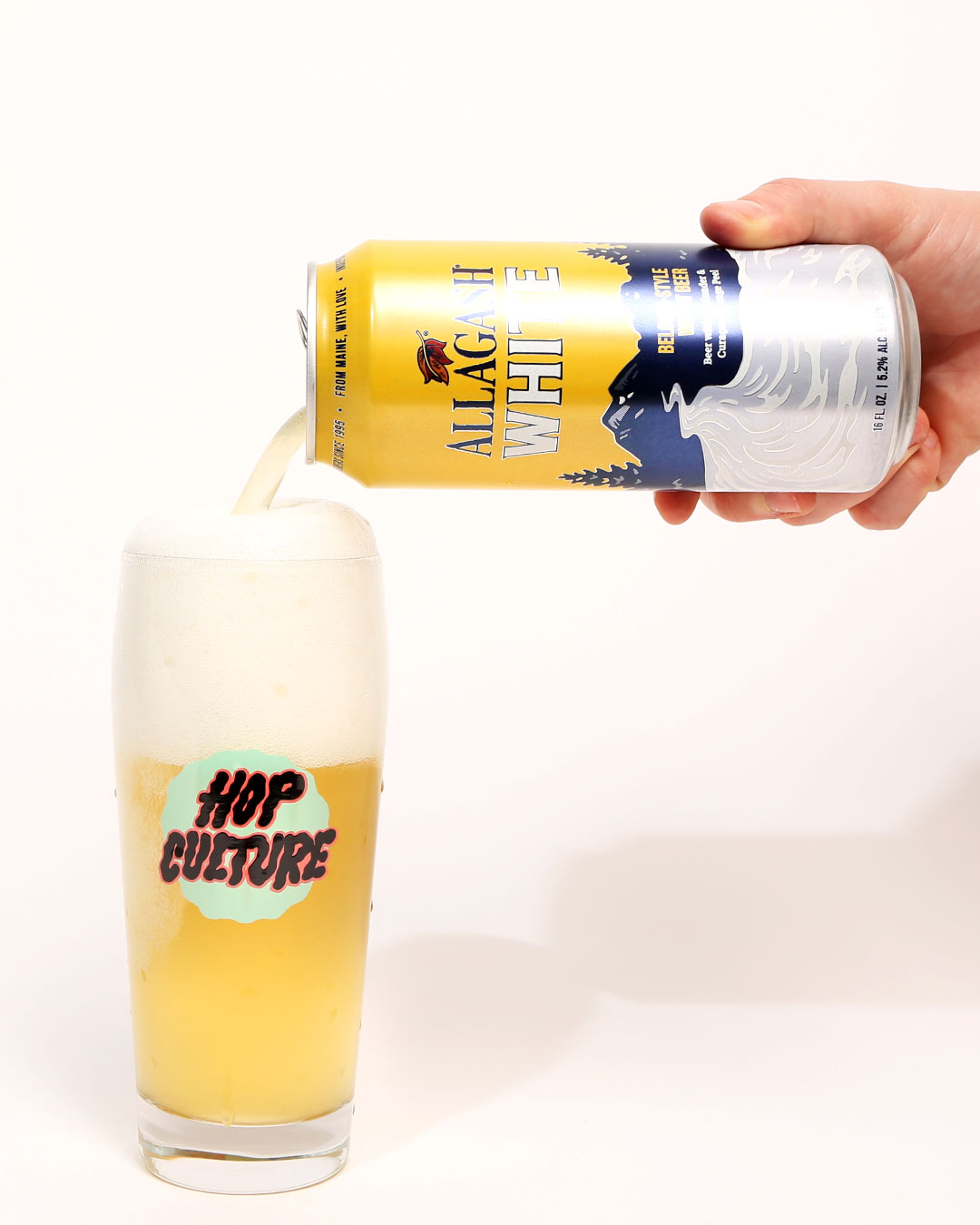 Today, it seems silly to include "stubborn" in the same sentence as Allagash's current best-selling White. However, during the 1990s, Allagash's first beer was completely unknown. Think about 1994: American pale ales and English-style beers reigned supreme. Craft beer as we know it today was just a distant twinkle.
But Tod saw the supernova that was coming. A fan of Belgian beers since working at Otter Creek, Tod became interested in the style. He credits Celis White, an iconic Belgian-style witbier from Peter Celis, for opening his mind to how beer could taste.
"That experience sparked my interest in the freedom that's built into Belgian brewing," said Tod. "So much of that style of brewing is all about giving people a new experience with beer."
Bolstered by his love of Belgian beer, Tod stuck to his guns. He solely brewed Allagash White, shopping it around to anyone who would listen. But it wasn't an easy journey.
"Helping people understand that it was supposed to be hazy and supposed to have that fruity aroma took time," said Tod. Similarly, Perkins reminisced, "We constantly had people telling us what was wrong with our beer and that it wouldn't sell, but we were stubborn. We didn't give up on what we were doing. We believed in the beer and stuck with it."
Allagash White Becomes A Hit
During the early 2000s, Allagash finally grew, but not in the way you'd expect. Because White wouldn't sell at home, Tod and Perkins took their beer into as many states as they could.
"We needed to go into new markets because we couldn't sell our beer," said Perkins. Basically, any state that agreed to distribute Allagash, Tod welcomed into the brewery's footprint. However, that decision eventually propelled Allagash to mainstream success.
After ten years of hitting the road, people's perceptions and palates changed. Somewhere between 2006 and 2007, consumers came to understand and appreciate the nuances, spices, and appearances of Belgian-style beers. Slowly, Allagash White became Tod's namesake, evoking the family, passion, caring, and innovation that Allagash now counts as its core values.
"It lifted demand for us in a big way," said Tod. "We saw huge growth for nearly ten years after that."
The Great Pullback: How Allagash Stepped Back To Move Forward
With demand for Allagash beers finally increasing, a whole new set of challenges emerged.
"We pulled out of a whole bunch of markets because we recognized that we couldn't service every market effectively from a supply and quality [perspective]," said Perkins.
In the period of six-to-eight months, Allagash went from near-nationwide distribution to a few core markets. In 2010, Allagash closed the door on its once burgeoning distribution footprint.
Until now.
Hitting the Road: Allagash Reintroduces Pittsburgh Distribution
It isn't by chance that Allagash has become one of the most respected and well-known breweries in the country. It's been a heap of hard-work combined with a dash of stubbornness. Now on the precipice of a quarter decade, Allagash will be officially spreading its wings once more by entering a new market: Pittsburgh.
Gritty, blue-collar, and slightly misunderstood, the 'Burgh seems like a fitting place to expand for a brewery that was built-by-hand and spent the first ten years of its existence fighting stereotypes of what beer should be.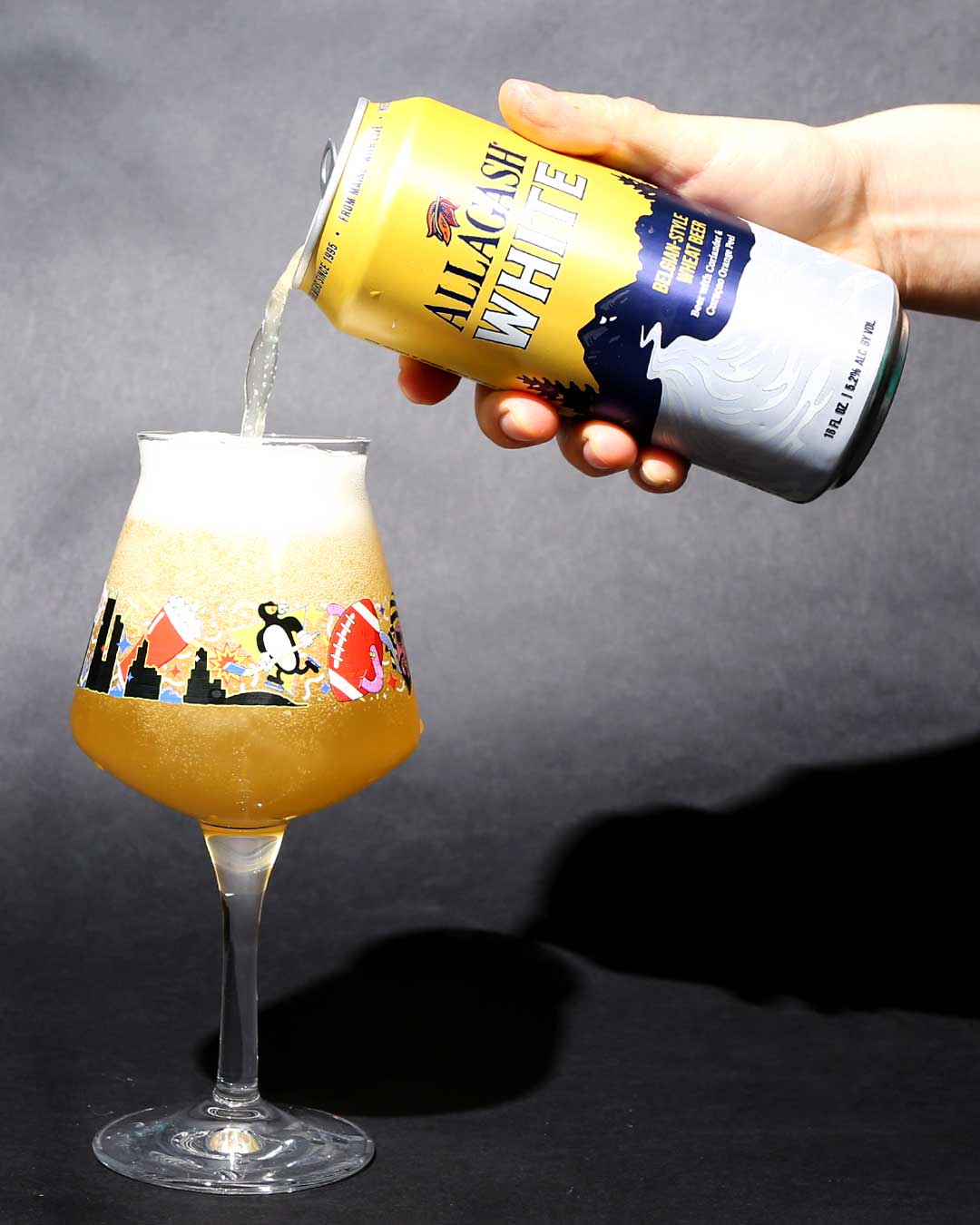 While Pennsylvania as a state isn't a new area for Allagash (Philadelphia is currently Allagash's 7th biggest market), the Western side of Pennsylvania has been unexplored for over a decade. However, Pittsburgh isn't a totally new market for Allagash. In the brewery's early days, the Steel City was on the brewery's distribution map. In a way, Allagash is simply returning home.
"We had actually been in Pittsburgh for a brief time before, and still have some great relationships in the area," said Naomi Neville, Sales Director at Allagash. "We're always looking for opportunities when it comes to opening new markets, but it has to be the right fit. In the case of Pittsburgh, Philly is a big market for us and we saw a lot of people from outside of Philly driving in to get our beer. We knew the demand was there… so it really made sense for us to go for it and open up the rest of the state."
Pittsburgh, Meet Maine. And Allgash White
Interestingly, Pittsburgh and Portland share a unique sense of identity. Like Portland, Pittsburgh has incredible character. Those who live there never forget it. Pittsburgh is an iconic city and community that loves its football, baseball, and hockey teams. It embraces its steel-based roots and thrives on its dedication to hard work.
Similarly, Allagash's birthplace in Portland, Maine, is a memorable destination and an indelible home for those that live there.
"Maine is very much a part of who we are at Allagash, our brand, and our DNA," said Perkins. "People relate to the imagery and feeling of Maine."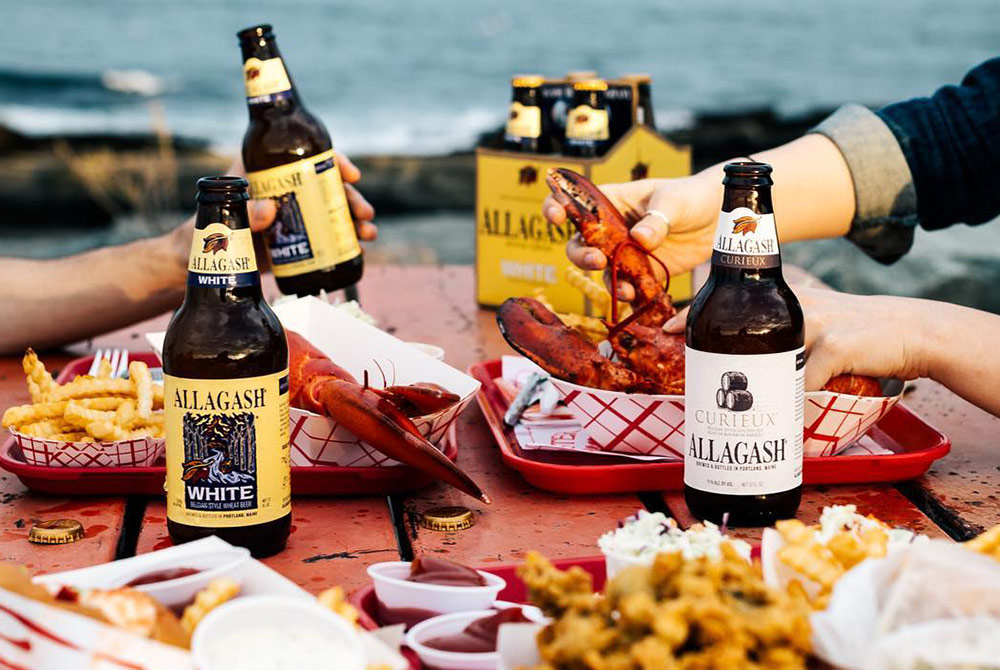 A New Opportunity For Allagash
For Tod, Pittsburgh is an opportunity, a chance for Allagash to continue its legacy. The brewery will officially be sending its first shipment of 16 oz. Allagash White cans to Pittsburgh in early June.
That being said, it seems only fitting that White will carry the torch into Pittsburgh. Like the Steel City, the story of White is an underdog's story. Once upon a time, nobody knew what it was. Now, nobody can get enough of it. Certainly not Tod, who still considers White his favorite beer.
"I keep going back to Allagash White because it's really balanced," shared Tod. "I feel like I find new flavors and aromas. Even today, and I know I'll keep finding new things to love about it in the future."
Now the people of Pittsburgh will have the opportunity to find their own things to love about Allagash.
This is a paid, sponsored post presented by Allagash Brewing Co.
Liked this article? Sign up for our newsletter to get the best craft beer writing on the web delivered straight to your inbox.