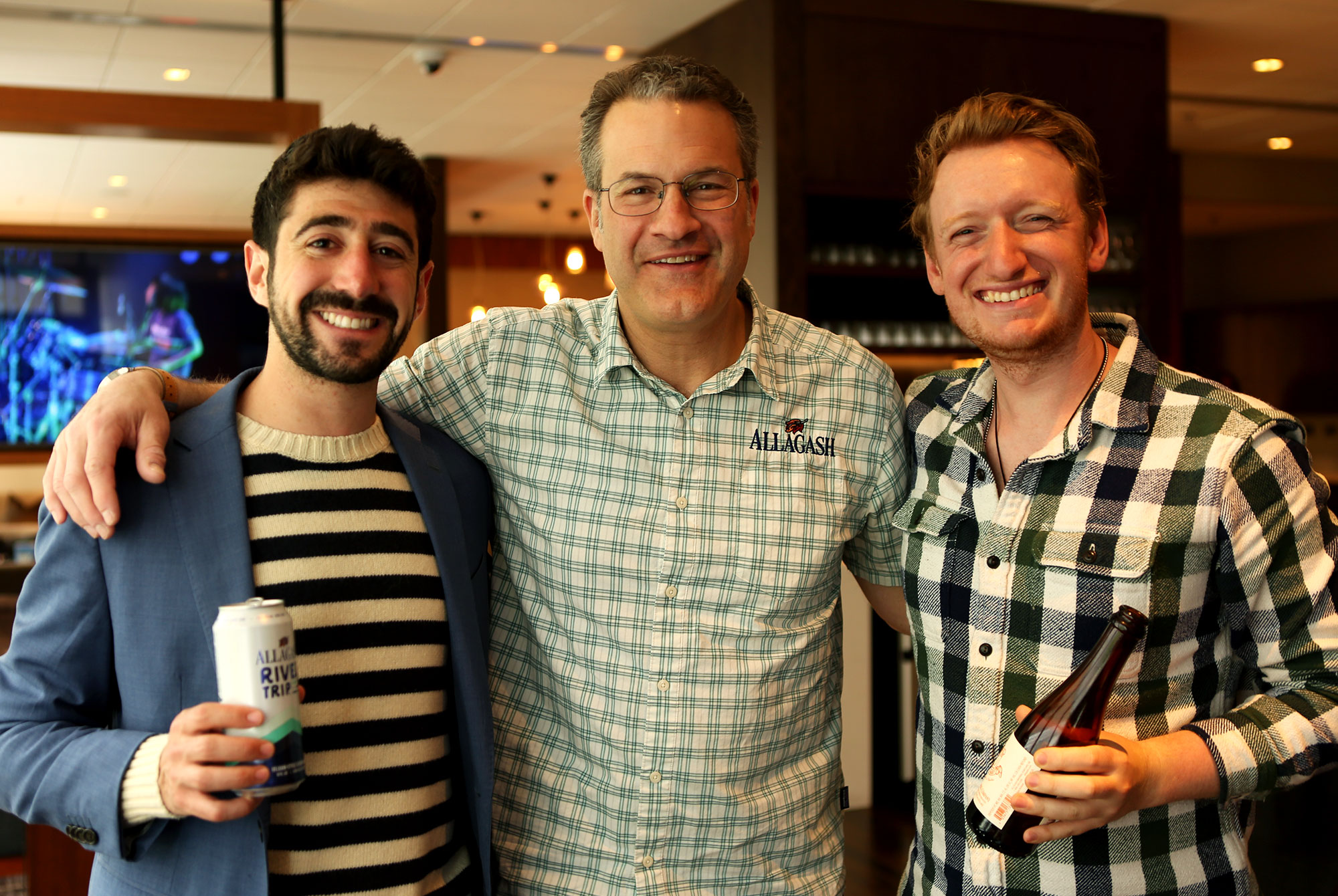 I've always heard that you should never meet your heroes, but I was pretty confident I was going to enjoy a conversation with Rob Tod. The founder of Allagash Brewing in Portland, Maine, is the father of Allagash White — the hazy, citrusy wheat beer that's converted so many drinkers (myself included) to craft. Perhaps no other brewery in the country has convinced so many young people to enter the brewing industry, or that by sticking to the fundamentals, and giving back to your community, you can grow with grace and class.
In the wake of Tod's James Beard Award for Outstanding Wine, Spirits, or Beer Producer, we had a chance to interview him about his brewing history, and the ten years he spent trying to build a brand before Allagash became a household name. His advice to young entrepreneurs? If you can find something you're passionate about, everything takes care of itself.
Kenny Gould: Tell me about your time at Otter Creek.
Rob Tod: Otter Creek was only a three-person company when I started there, and an eight-person company when I left. There was plenty of opportunities and I had the chance to wash kegs, work on the bottling line, and get introduced to brewing. I also did a quick two-week course at Siebel in Chicago on the lab side. But Otter Creek was great about introducing me to anything I wanted to learn at the brewery. I said to the founder, Lawrence Miller, "I'll be here for one year, I'll work my ass off, and then I want to go off on my own." And I said, "Also, I won't do it in your backyard." And it's funny, because nowadays if you don't want to be in someone's backyard, you just move three blocks away. But back then, I felt pretty strongly, 'don't do it in Vermont, try to get at least a state or two states away.' I didn't feel right directly competing with the guy who showed me the trade. So I moved over to Portland, Maine. I got there one year after I started at Otter Creek, rented an apartment, and started madly writing a business plan. By October, I'd leased space. By the summer of '95, I'd started selling Allagash White.
KG: Were you worried about launching a brewery with only a year of brewing experience?
RT: I knew there was a lot I didn't know about the business because I'd only worked at Otter Creek for a year. While I was there, I read every single book I could get my hands on, but beer is a business — it's a trade, actually, I'll call it a trade — and was something you could spend your whole life in and not learn everything there was to learn. It was important to me to try to keep things super simple. I put the brewery together pretty much on my own, mostly with a bunch of old dairy tanks. I started with no employees, one beer, draft only, just selling in the Portland market. It was a really simple business. Back then, this direct to customer model that is so popular now didn't exist. You were either a brewpub and you had a restaurant or you sold directly to a distributor. Those were really the only two models. I chose the distributor model, so all I really had to do was make the beer, keg it, and put it on a truck. And then I had to go out and sell it. But I kept it simple. For months and months, I only had the White beer. That was it. Three years into it, we still probably only made three beers. In 1997, I'm guessing we had the White, the Dubbel, and the Grand Cru, which was a winter seasonal.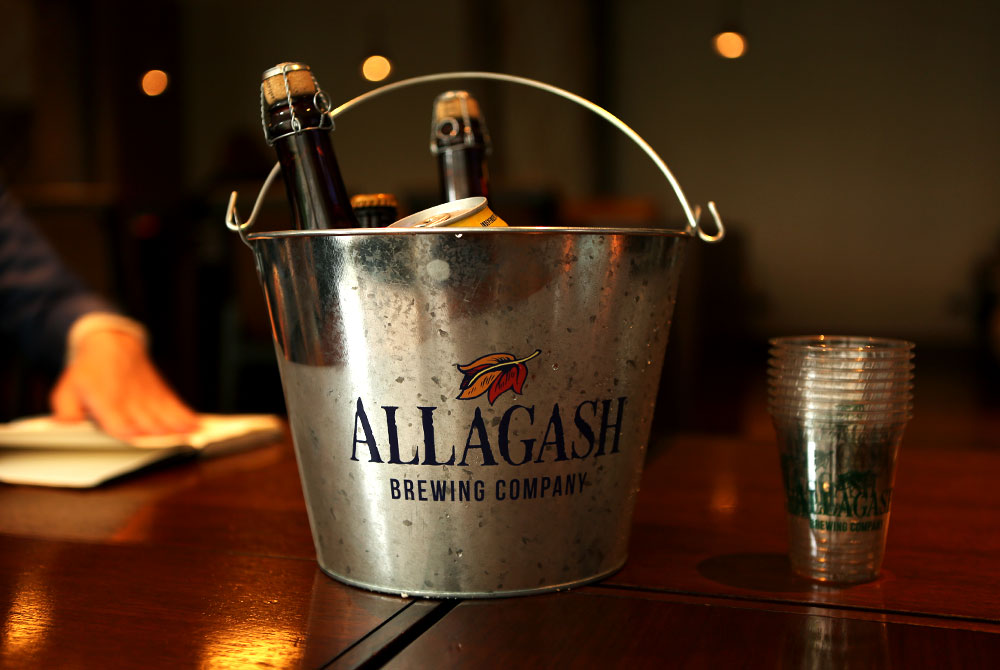 KG: And how many barrels were you doing?
RT: The first year, we did maybe 250 barrels. The next year, probably 500 barrels. It probably took us 3 years to hit 1,000 barrels. And after 10 years, we were still probably only making four or five thousand barrels.
KG: That's small!
RT: We were small after 10 years. Ten years in, in 2005, we were in New York but no one was calling me for beer. We were completely unheard of, the beer didn't sell that well, and we weren't doing much volume. No one came out and visited us at the brewery. It was before people were coming to industrial parks and visiting breweries. That was right before the point where things pivoted, probably in 2006 or 2007.
KG: And then the industry changed. People got excited about craft.
RT: We'd just always focused on building Allagash White as a flagship, always ground away at quality, innovation, and building a great team. We focused on those things rather than, say, what's the next new trend out there? We weren't looking at that. We were looking at the fundamental stuff. Because we'd been doing that for so long, we were ready when the industry pivoted.
KG: And you grew.
RT: Volume has never been a goal for us. Volume has delivered a lot of great things, like the quality of equipment and the lab, and our philanthropy program. We didn't have one in 2006. This year, we'll give about $350,000 back to the community. We've established a pediatric nurse scholarship fund, we're doing a lot of work around food insecurity and sustainable agriculture. The arts. Clean water. Just things to make the community richer. But I never got into this game for the volume.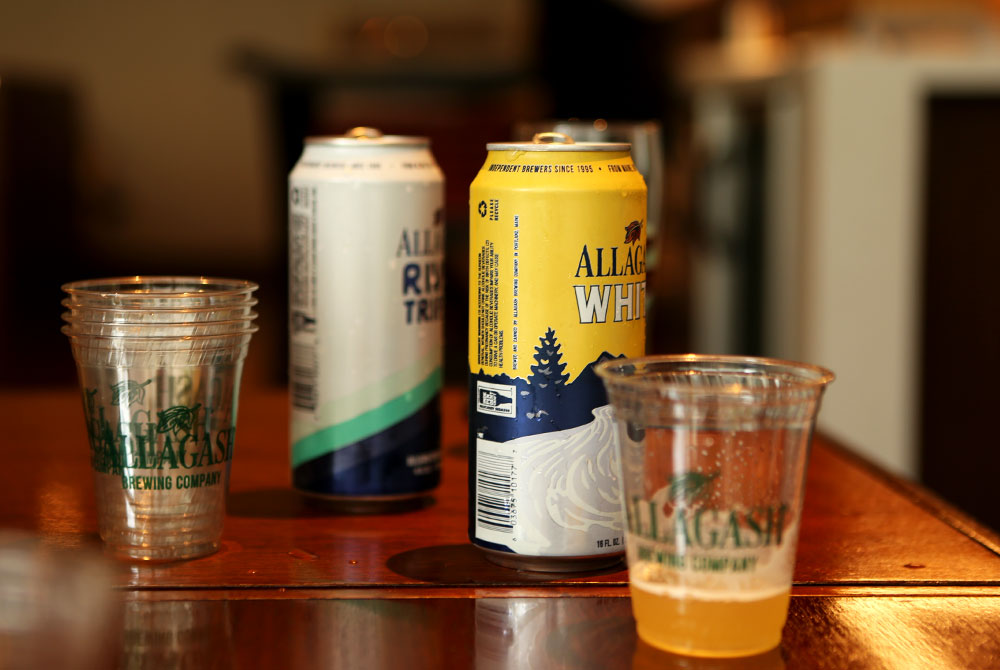 KG: I imagine it was difficult to push a product for ten years without much traction. Did you ever get discouraged?
RT: It was. The first ten years at the brewery were pretty discouraging. When new people come to the brewery, they'll look at old pictures and say, "Oh wow, that must've been so cool." But the old days sucked. People didn't pay us on time. Our beer didn't sell. We had too many distributors. The quality and consistency weren't anywhere near where they are today. It was seven days a week for me for years and years and years. I wouldn't trade those years for anything, because they delivered a lot of good things, but I'd never want to go through that again. I learned a lot and there were fun times, but I wouldn't want to repeat that. It wasn't the most encouraging time for sure.
KG: Two of your friends recently merged. What do you think about Boston Beer Company and Dogfish Head joining forces?
RT: Wait, that happened? I'm kidding. I'm really good friends with both of them. I have a ton of respect for both of them. Sam emailed me right when it happened and I said to him, "I'm sure this will be a great thing for your company. "I've served on the Brewers Association board with both of them, they're smart people, and I'm sure this'll be a great venture for them.
KG: In other big news, you recently won a James Beard Award for Outstanding Wine, Spirits, or Beer Producer. How'd that feel?
RT: I'm humbled. It was completely unexpected. I flew from Belgium to Chicago and told my wife, "Let's go one more year." Because I've been nominated a few times. It's a fun event and it's very well run. The James Beard Foundation is an amazing organization. I didn't think of an acceptance speech because I didn't think I'd win it, and even if there was a chance, I didn't want to jinx it. I was super surprised. But there's no way I would've won it without the crew from the brewery. You just walk around up there and everyone is so passionate, so excited, so engaged. They're the ones that have provided the support.
KG: Do you have any advice for someone just starting out in the beer industry?
RT: For me, I've always loved what I was doing. Right when I wake up in the morning, I can't wait to get in and do what I do. If you can find something you're passionate about, everything takes care of itself. Especially in the old days when I was working so many hours, it wasn't work. I was so passionate about it. It came easy. Everyone that works at the brewery, they're people I love spending time with. I can't wait to spend time with them. I hope everyone feels that way. It comes easy to us because we all love doing it so much.
Liked this article? Sign up for our newsletter to get the best craft beer writing on the web delivered straight to your inbox.