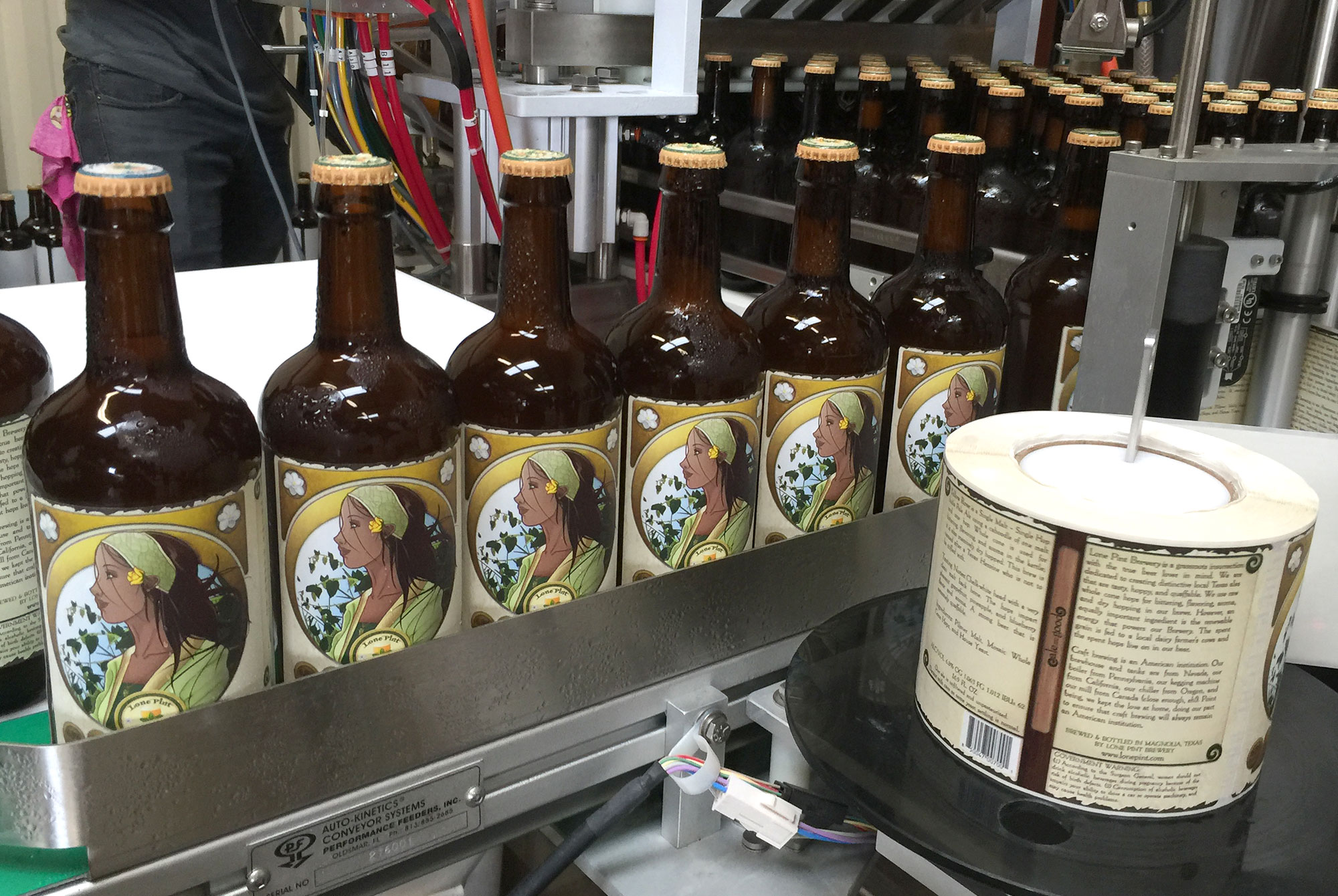 "Hop dealers are like drug dealers. You call and have to ask, 'What do you got?' because we're looking for rare stuff that you can't find all year round."
This is how Trevor Brown describes buying hops for Lone Pint, the Magnolia, Texas-based brewery that he co-founded with his wife, sister, and his sister's husband, head brewer Blake Niederhofer. Today, their best-selling Yellow Rose IPA is one of craft beer's greatest success stories — light malt background; citrusy grapefruit, pineapple, and blueberry notes; an eye-catching label — but it almost never came to production, ironically because of the very hop that made it famous.
As a student at Penn State University, Brown took a weekend trip to Toronto that changed his life. On a whim, he bought a standard homebrew kit from a store in Canada (he wasn't drinking age yet in America) and made the first batch in his dorm room.
"It tasted like nail polish remover," Brown said. "But it didn't kill us so we drank it anyways, and it just got better from there."
For twenty years, Lone Pint was a homebrewing operation in Trevor's garage, where he and his sister tinkered with recipes. Then, in 2006, he was sitting around a table with his wife, his sister, and her husband when they decided to open a brewery.
"We were going to pull the trigger in 2007, but there was a hop shortage, and all the macro guys were substituting small citrusy American hops" and buying up all the hop accounts, Brown said. "So I couldn't get anything until 2011, and it wasn't until 2012 when we finally opened."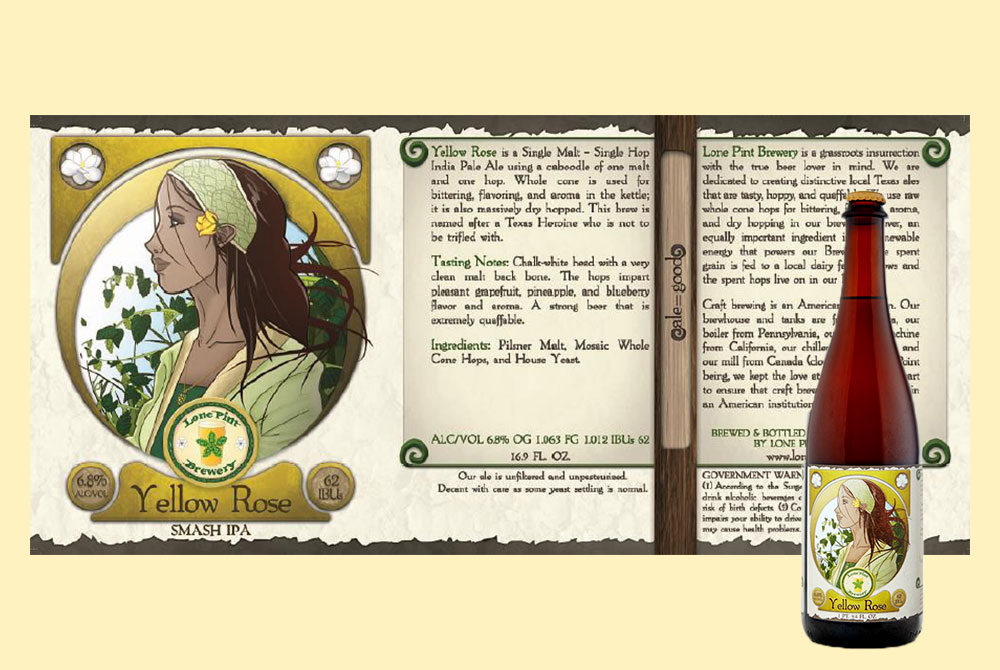 The Deets
The Label: Legend has it that the Yellow Rose is Emily Morgan, a folk heroine and woman of color born in 1815, whose beauty helped Texans win the Battle of San Jacinto.

Tasting notes:
chalk-white head with a very clean malt backbone. The hops impart strong grapefruit, pineapple, and blueberry flavor and aroma. A strong beer that is extremely quaffable.
ABV:
6.8%
IBUs:
62
That's when his hop dealer offered him Mosaic hops, which, in 2012, were an experimental hop that no one knew much about. But Trevor knew that Mosaic was the daughter of Simcoe, which he enjoyed using, so he took a chance. As it turns out, great hops often produce terrible hops as offspring, and vice versa — Brown calls the practice of hop mating "black magic" — but the risk worked in Brown's favor. (He was making a SMaSH IPA, so he only needed one type of hop anyway.) Today, Mosaic is one of the most fashionable hops in American brewing.
One of the brewery's first hires, assistant brewer Alex Bennett, drew Yellow Rose's distinctive label, which features a woman with a flower behind her ear standing in front of hop plants.
"I'd either do a really laughable sketch of a concept or I'd describe the things I'd like to see in the label, but the final artwork was always lightyears beyond what I expected to see," Brown said. His favorite label, which Alex designed for a Lone Pint Double IPA called The Jabberwocky, shows a winged monster carrying a sword and a giant hop.
Yellow Rose is more than a classic; it's a testament to risk and gutsy play calls. Although Brown thought he'd make the beer once, it now makes up seventy-five percent of the 7,000 barrels that Lone Pint produces annually.