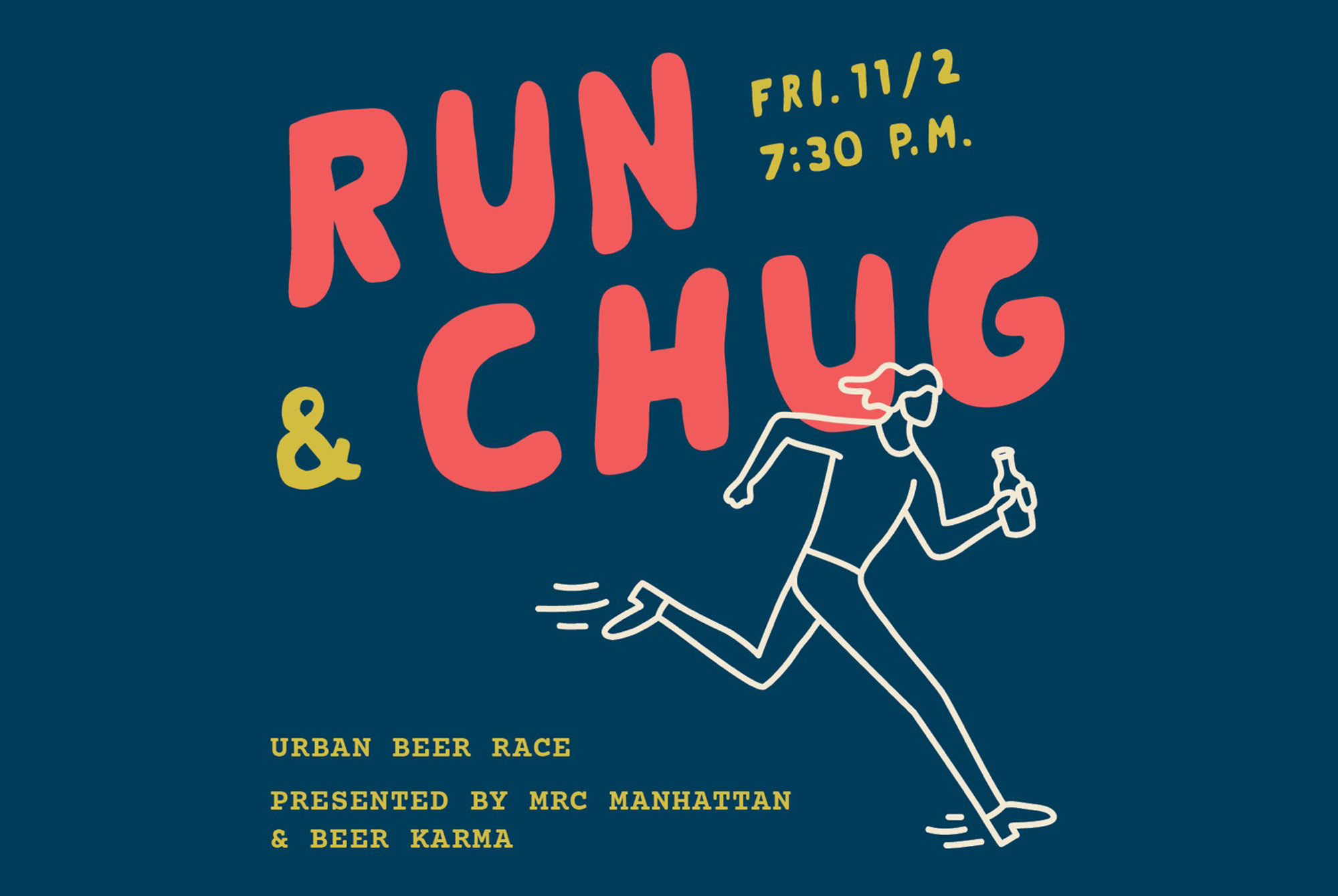 Editor's Note:
Benjamin Pratt, co-founder of As Is, is the Photography Manager for Hop Culture.
As Is, Beer Karma, and Mikkeller Run Club are teaming up for Run & Chug, an Urban Beer Run on Friday, November 2nd as a pre-NYC Marathon celebration. The race is for those not participating in the New York Marathon but still want to run through the streets of New York. Marathon runners are more than welcome, but it might not be a great pre-marathon workout.
The race starts at As Is in Hells Kitchen on 50th and 10th and ends once you finish a beer at Beer Karma in Williamsburg at 470 Union Ave. Runners can take any route to get to Beer Karma as long as they stay on foot.
Mikkeller Run Club, one of the largest running clubs in the world, hosts its weekly Manhattan run at As Is. As Is co-founder Benjamin Pratt and Beer Karma founder Dan Lamonaca are avid runners and, of course, craft beer fans. The New York Marathon, a trial of endurance and strength, takes place on Sunday, November 4th. According to Pratt and Lamonaca, Run & Chug is about speed and strategy. "There isn't a set route, runners can get to Beer Karma however they want," Pratt shared. "Racers have to both run quickly and navigate the streets of New York City."
The route is anywhere from 5 to 6 miles, depending on which streets you take, and the winners will have to get creative to wade through sidewalks and busy streets.
Liked this article? Sign up for our newsletter to get the best craft beer writing on the web delivered straight to your inbox.