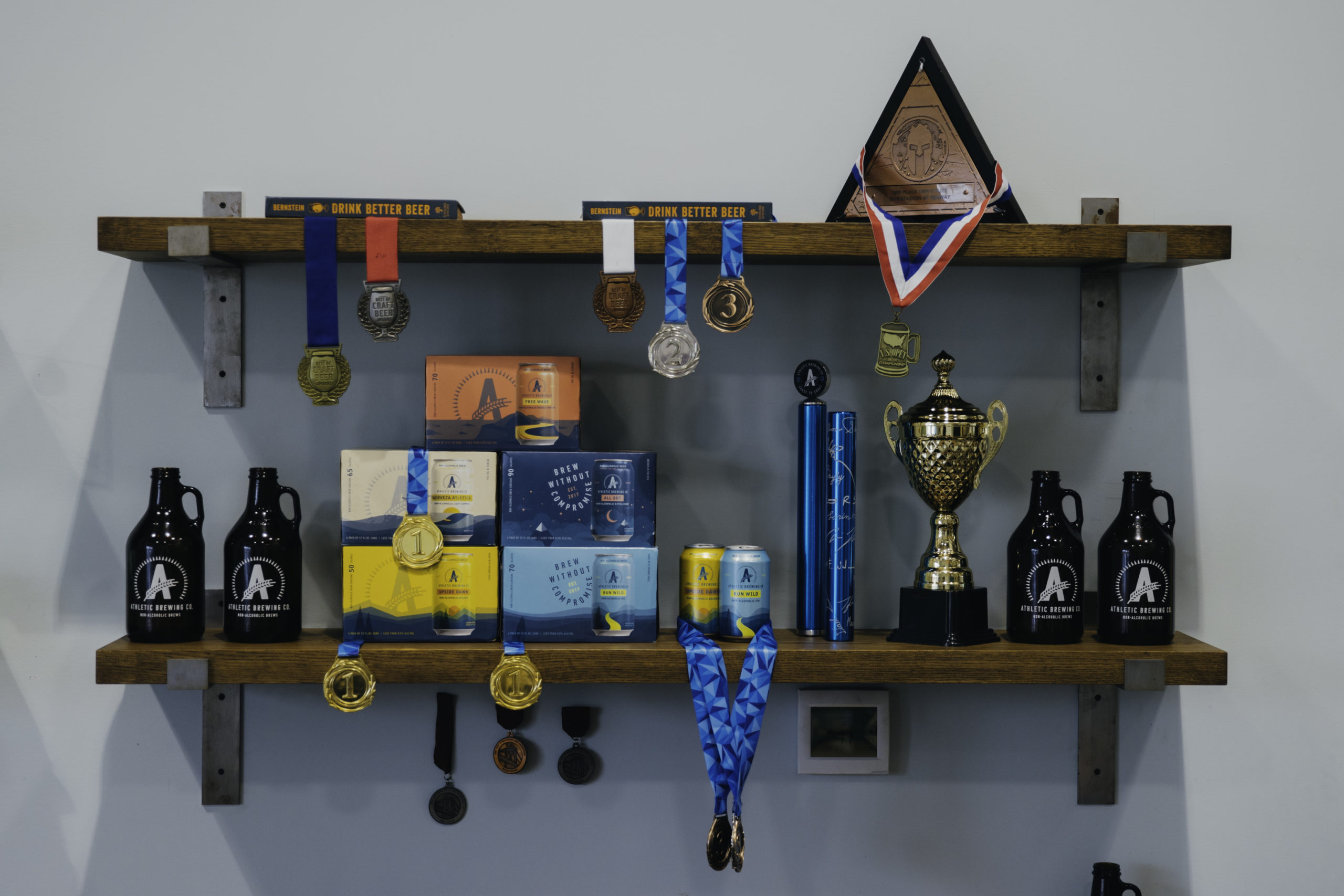 Photography courtesy of Athletic Brewing Co.
Athletic Brewing Co. makes non-alcoholic beer with a portfolio that encompasses styles ranging from coffee stout-inspired collabs to hazy IPAs. The Connecticut-based brewery has outgrown their 10,000-barrel space in just two years and has recently purchased a former Ballast Point facility, in San Diego, to add capacity and meet a growing demand. When a brewery scales five times since their launch–which, by the way, was less than two years ago–you know they are doing something right.
And as more drinkers participate in wellness trends such as Dry January, Athletic is creating award-winning craft non-alcoholic options like no other. We spoke to Founder & CEO Bill Shufelt and Co-Founder & Head Brewer John Walker about shifts and opportunities in this growing space.
Is Non-Alcoholic Beer Popular Among Craft Beer Drinkers?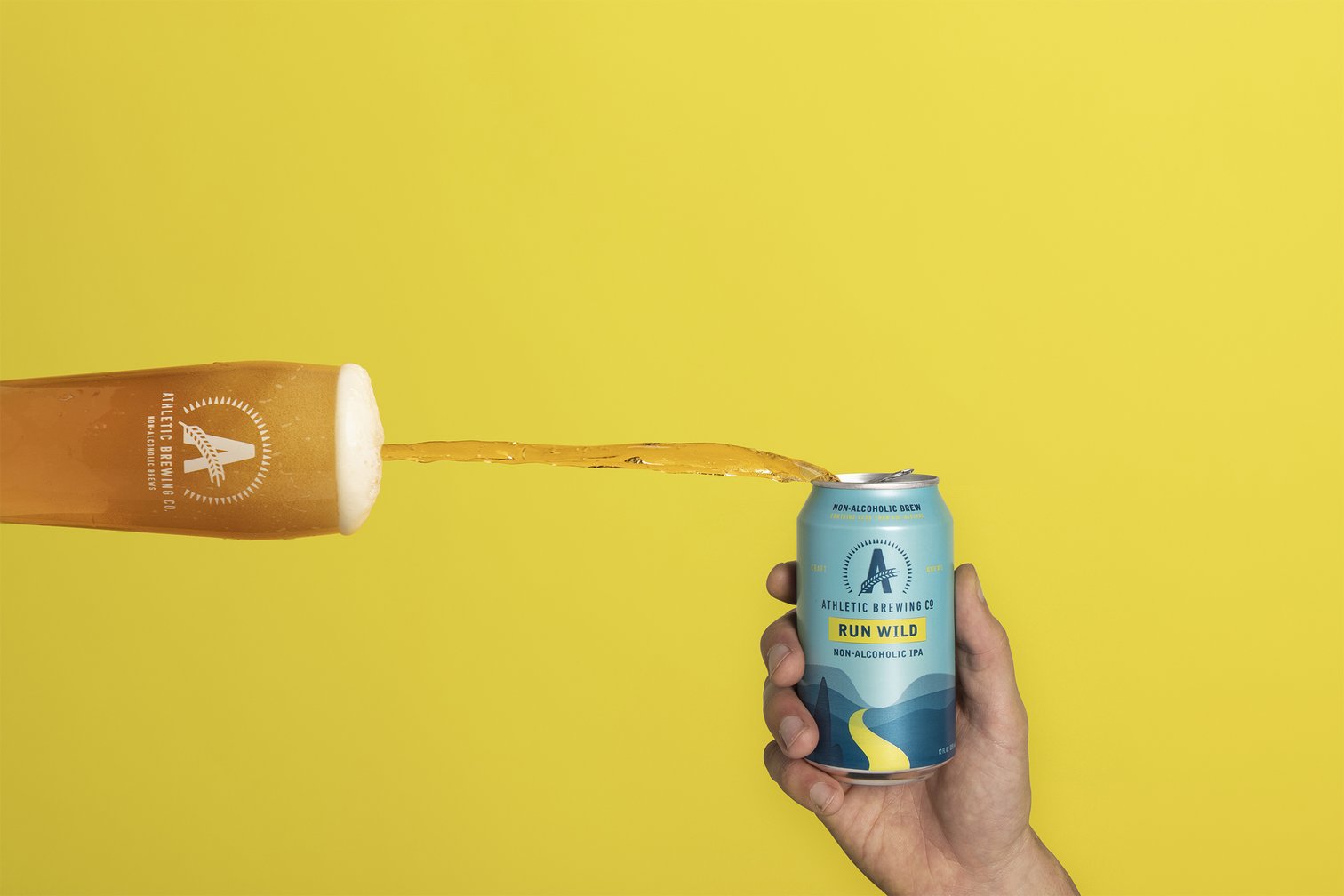 Samer Khudairi: Do you think there is an attitude from craft beer drinkers that is dismissive of non-alcoholic beer?
Bill Shufelt: There are the decades-old Prohibition-era stigmas. Plus, a previous, well-earned reputation for not taking care of quality, and ingredient selection, and not making exciting things.
I think the craft beer world is so great at making great thoughtful beers of a wide variety, that go well with a wide range of food, and all sorts of different occasions. And people can be proud of it, and talk about it, and they are artisanal and great. Non-alcoholic beer was always something that was made with rice and corn, and made with zero thought, zero innovation, and zero marketing. It was almost shunned to promote along with their other products.
We wanted to break out of that cycle and make it something people were super excited about. We use almost all organic malts, a great blend of hops, and I also think that there has never been anyone else as talented as John and our brewing team focusing on it.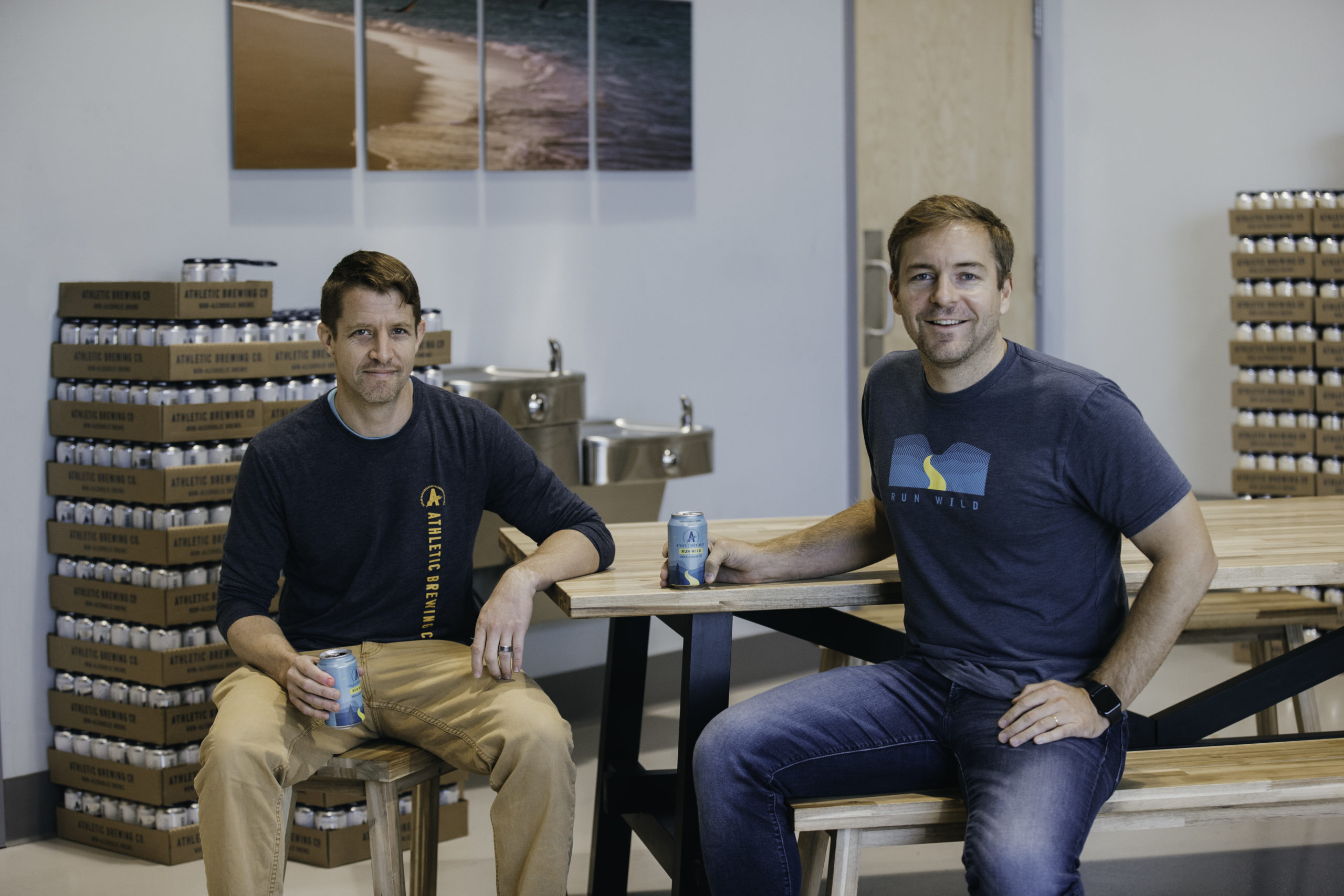 John Walker: I don't know if I have experienced the craft community shunning it. I think they didn't know what was possible. That is more of a testament to the foresight Bill had and the background of investors that definitely believed in it.
SK: Non-alcoholic beer is unique in that it is also regarded as a food product. What's it like to brew food?
JW: A lot of focus has to be paid attention from a food safety standpoint. There is a craft brewing part. And an equally large portion of our business is dedicated to food safety, quality, and shelf stability. Pasteurization is key. And not just any pasteurization, it's got to be tunnel [pasteurization]. You're completing the process in the finished package which ensures safety and stability for our consumers, especially the sensitive populations that we often serve.
SK: What innovations have been made in the non-alcoholic space? How has Athletic Brewing pushed it forward?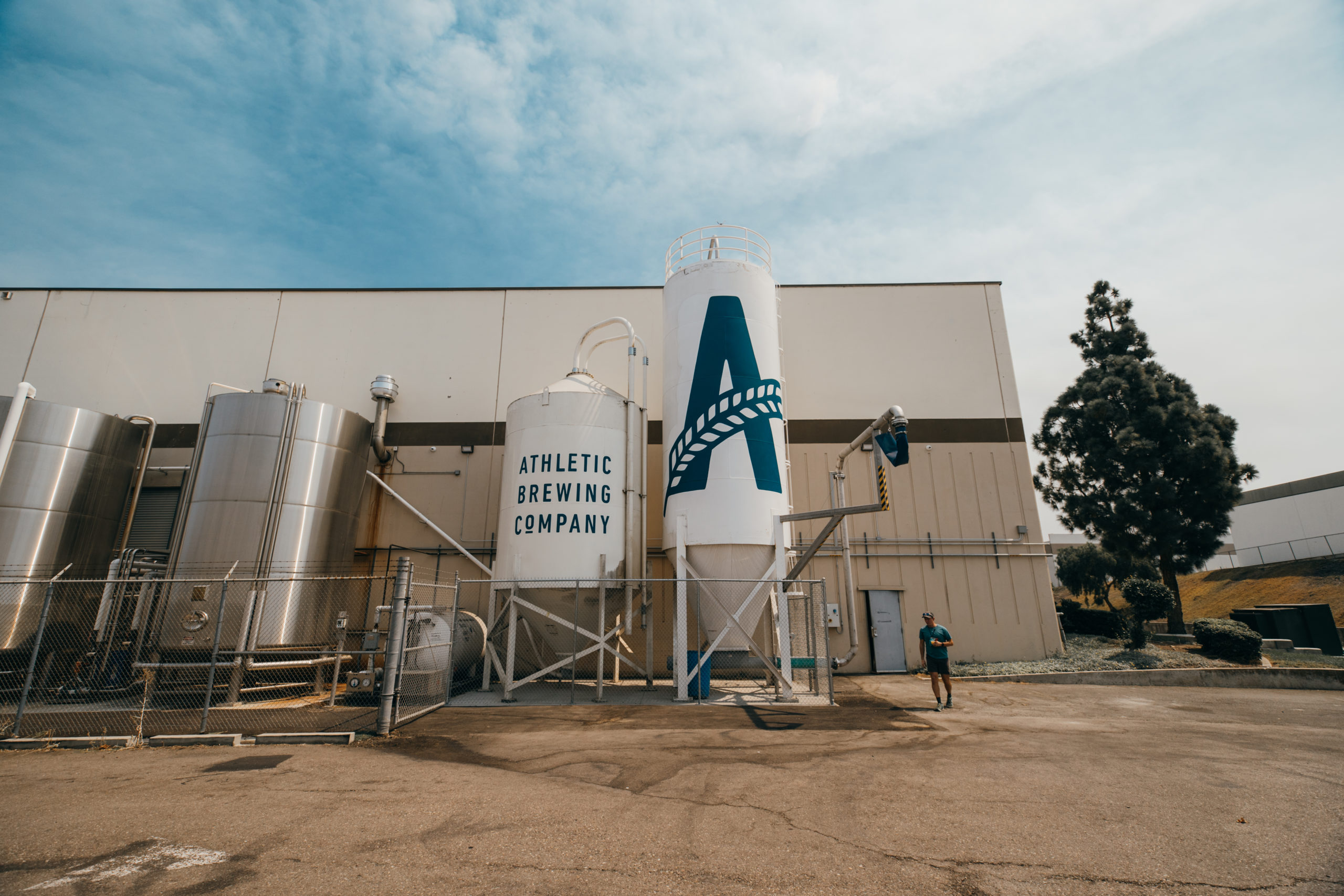 BS: In general, a large part of our frustration is that people are looking for really easy answers to non-alcoholic beer. It seems like a marketing and sales idea, and then they go to the brewing team at the eleventh hour to let them know they need a beer to launch as soon as possible.
It just takes more time, and research, and thought. It's not just tough to make, but the quality and food safety is very tough. We're seeing a lot of companies skip very important steps which makes us very nervous about the future growth of the category.
Like, if a non-alcoholic beer isn't great, and there is a number of new disappointing products out there, then people are going to try one, and go back to not drinking non-alcoholic beer.
Also, there is real food safety risk. Tunnel pasteurization is absolutely necessary. There are only a few tunnel pasteurizers in the country. Quality shortcuts are worrisome. Everyone is looking for the next Magic Bullet-machine. It's lazy. But it also could be dangerous since you are dealing with very sensitive populations. There is a reason it is regulated. We have invested a ton in our food safety and quality.
Is Non-Alcoholic Beer Healthy?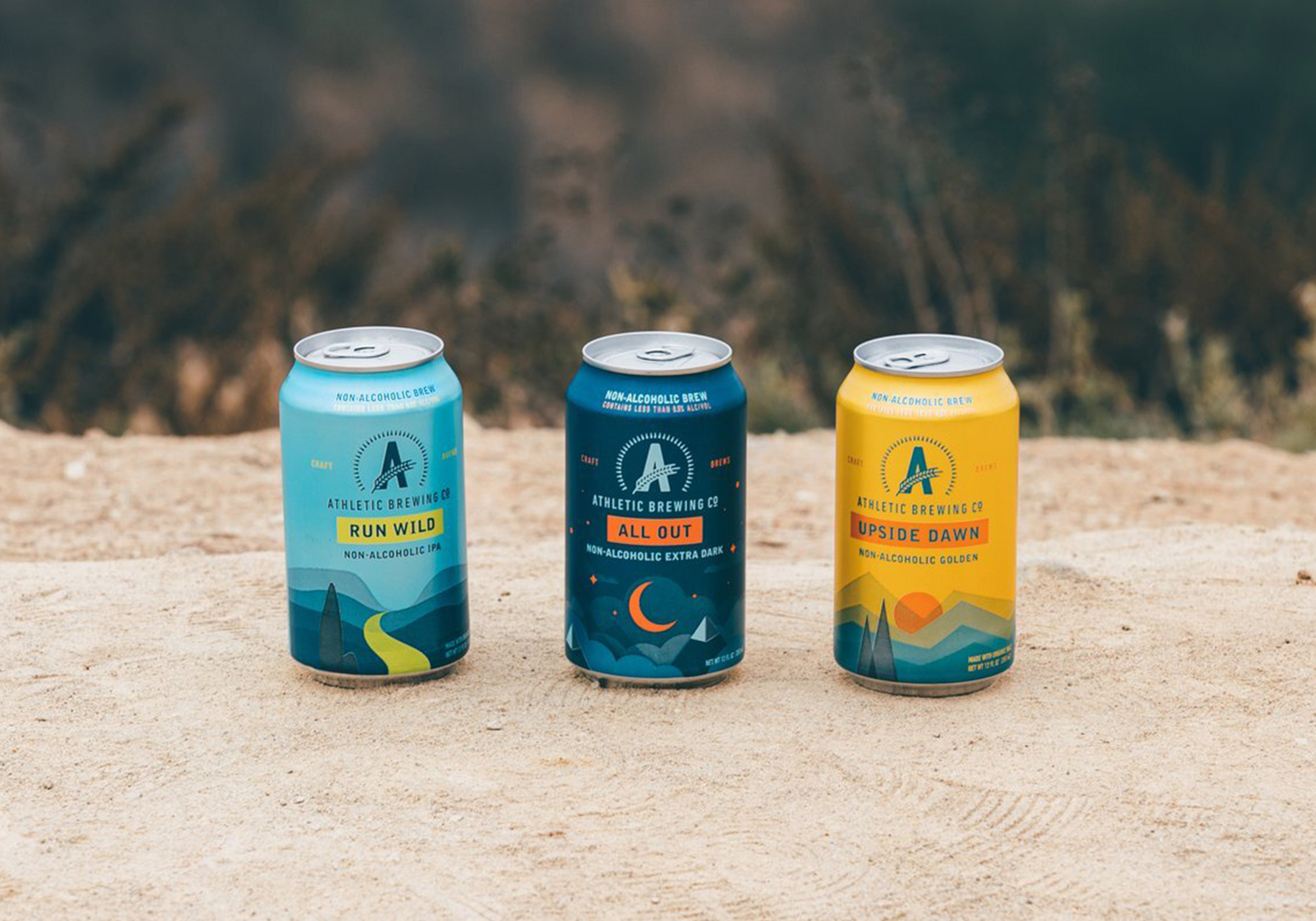 SK: Low-calorie beer has become more popular over the past few years. How does a brand like Athletic Brewing fit into that space? Does that play into more of the marketing or the actual brewing process?
JW: Most of it is by design. We are hoping to make an approachable low-calorie beverage that anybody and everybody would enjoy and see the benefit of. A lot of it is by design, but some of it comes from the brewing practice. There are a lot of calories that come from alcohol alone, so not having that, strips out a huge portion of calories that you would get in a normal beer.
BS: The general rule of thumb is 20 calories per 1% alcohol. So if you take out 5% alcohol, you are saving 100 calories. A lot of calories in beer come from empty alcohol calories. Our calories are almost exclusively from organic grains, so it's really hearty wholesome goodness in there.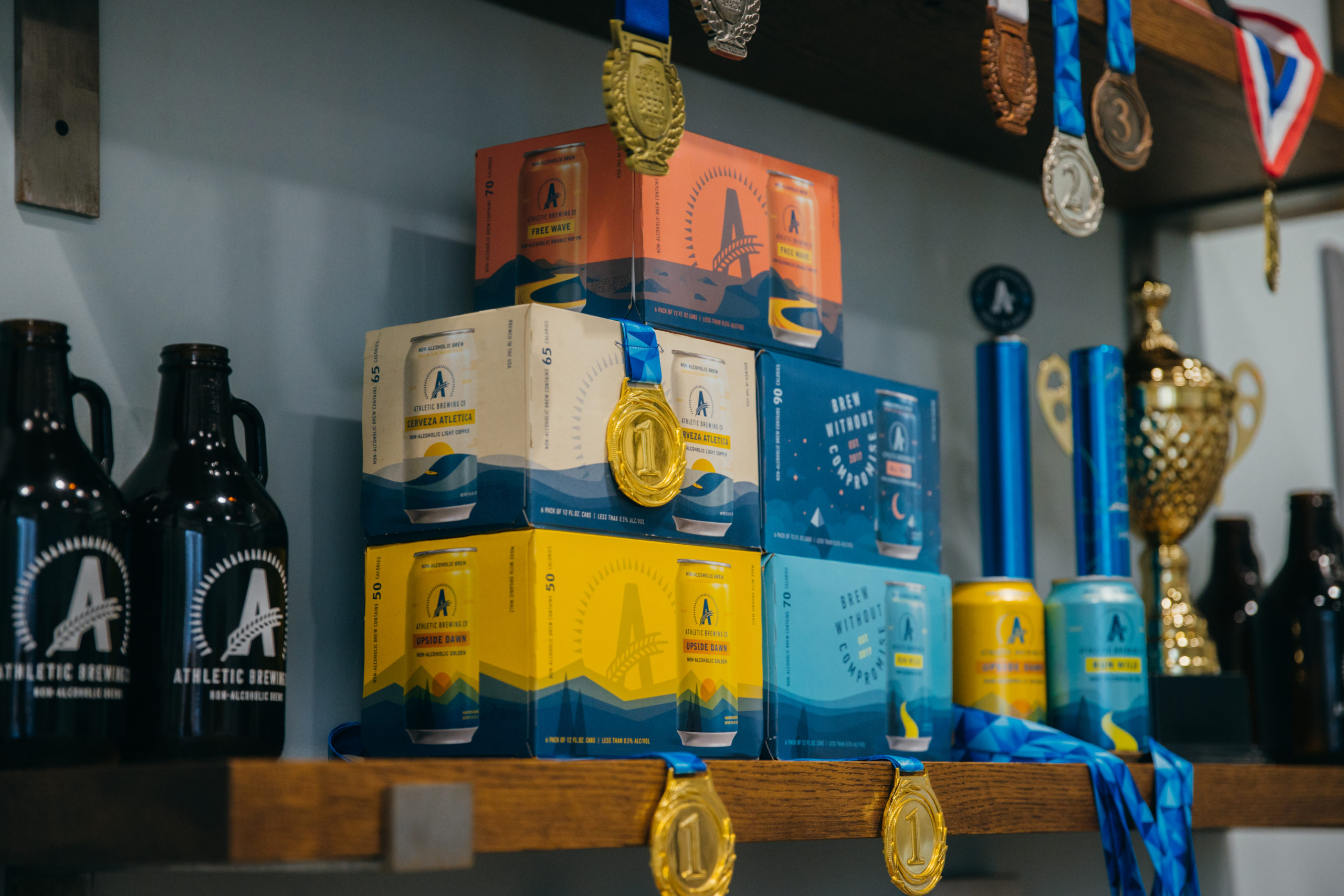 SK: Where do you find inspiration? You have recently collabed with other craft breweries. Do you look to craft beer, other craft beverages for inspiration?
BS: I think there is inspiration on the product side, and the company and impact side. The biggest driver at the company level is to positively impact the health, happiness, and activity of tens of millions of Americans. And by extension their communities and environment.
We donated over $300,000 to environmental causes last year and over $500,000 as a company, as a whole. We're planning to donate over $1 million in 2021. That impact on people's health and their communities is what really gets us out of bed in the morning. On the product side, there are a lot of people John and I look up to. There is no shortage of awesome people who have come before us in the craft beer world that we respect.
JW: I look to the companies that built the best and most consistent quality programs in the country. Sierra Nevada, New Belgium, Stone–they were all pioneers of the category.
Aside from that, our own team has really taken a passion for this space. Our process is so unique that we are able to diversify our portfolio every single week. The whole team can do R&D projects just like any craft brewer would. In a pub, you might see twelve different varieties of beer. We can do that now. And that didn't exist before, so it's like a playground for brewers that never knew.
SK: The ability to maintain that quality while expanding is important. Recently, an Athletic Brewing Europe Instagram page was created, are you planning to grow and distribute internationally?
BS: There is a lot of interest from Europe and other parts of the world. The brewing team did win a lot of awards at the World Beer Awards and The International Beer Challenge this year. Our Free Way Hazy IPA won an award in that, and there has definitely been a pull having received these awards. We launched throughout Canada on January 1st. And we will be available throughout Europe starting fairly soon.
Dry January, Athletic Brewing Co., and Non-Alcoholic Beer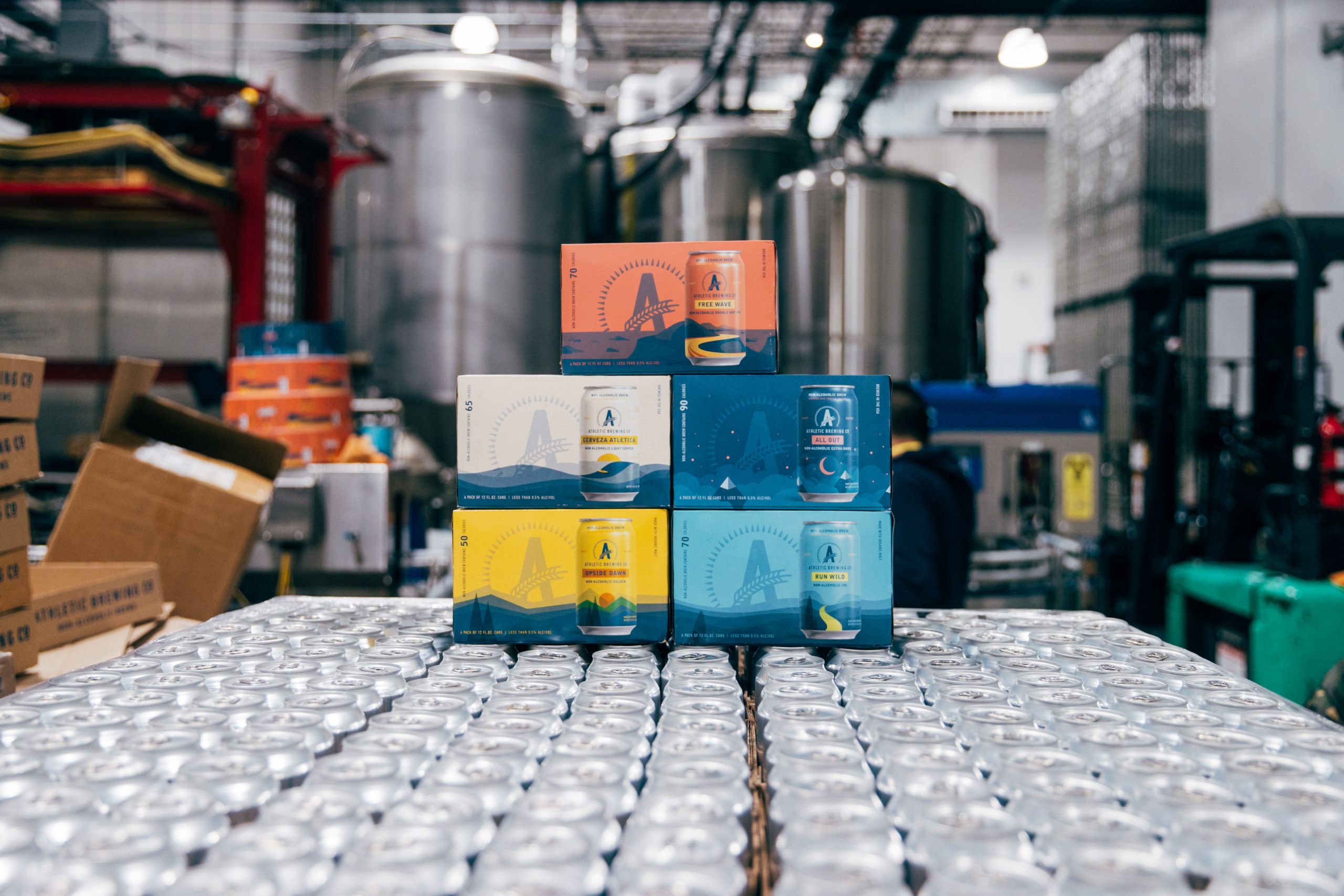 SK: Interest and attention to Dry January also seems to be growing. How is that being received at Athletic Brewing?
BS: Our website traffic has been going up 90% month-over-month. As a company, we grew over 500% last year. It has been super challenging in many ways, but our team has been working very hard. Even when our team has been taken off the road [working from home] for extended periods of time, including now. This has been the third prolonged stretch that our team has been at home this year. Everyone has been crushing it and laying the foundation of bricks for the future. We are excited for the year ahead and we were able to keep our full team on board this year, so we are really proud of that as well.
SK: John, did you ever think you'd be brewing non-alcoholic beer?
JW: When I first met Bill I saw all the thought that had gone into Athletic. And being in craft beer for so long, appreciating and understanding of the innovation that goes on within that segment already, and then hearing the vision and mission that he had, all while being a young father and wanting to do better and be healthier and be active and present — it all made perfect sense. I wouldn't have mapped it well enough to find it myself, I don't think. But Bill wrapped it up nicely for me.
BW: This was not a common reception to this idea in 2017. John was about the 200th person I spoke to. And I was like, "Wait, wait, wait, please don't hang up. Can you give me five minutes, and please don't say 'no' until Monday."
[Both laugh]
JW: At the end of the day you want to be creative. If you get to create something that doesn't exist, that's super hard. What a challenge. But what an opportunity! I don't see myself ever going back.
What's the future of Athletic Brewing and non-alcoholic beer?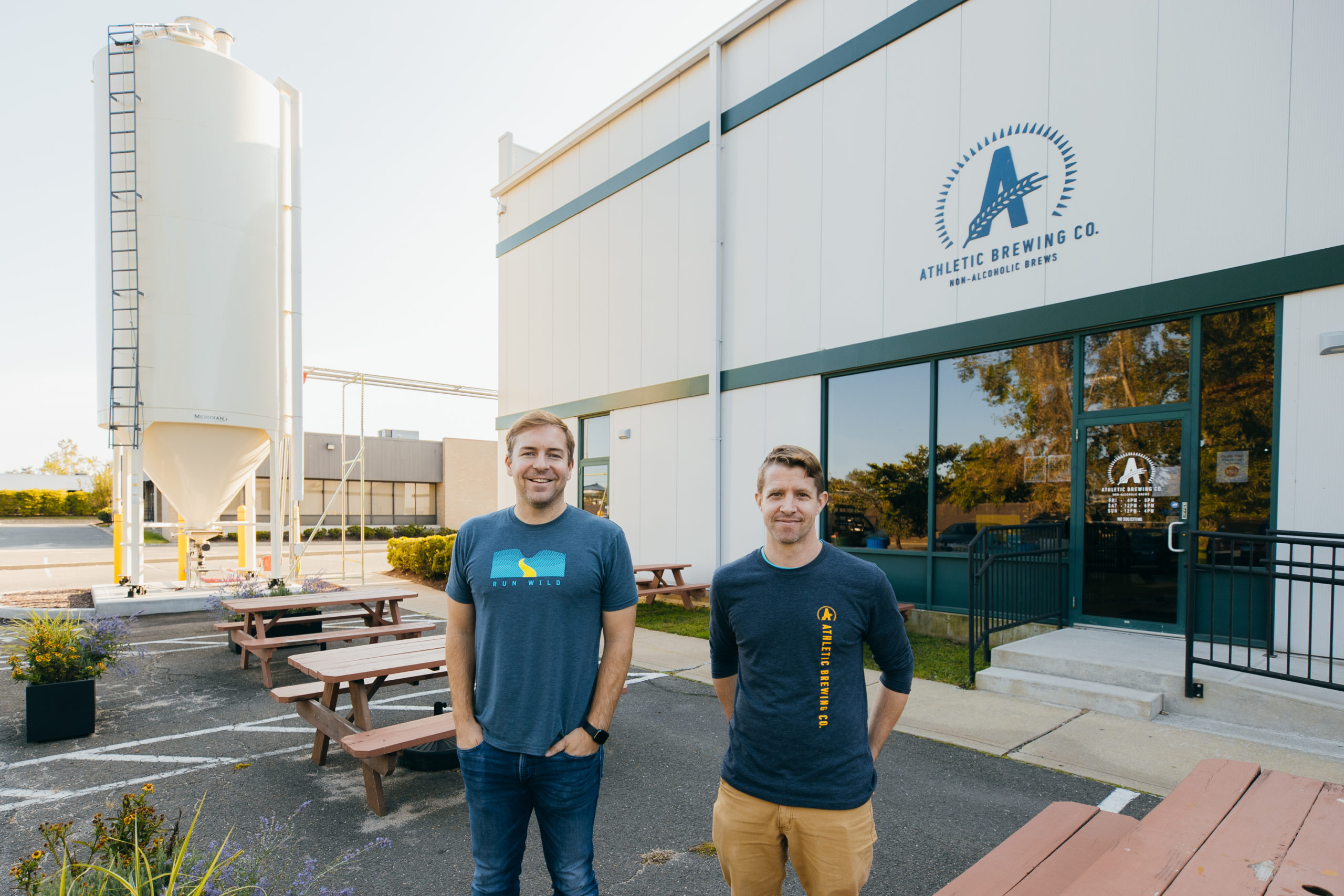 SK: Any exciting projects you are looking forward to next year?
JW: We have some cool collaborations coming up both in craft beer and within the food space. The Boulevard collaboration was an awesome opportunity. They are super reputable and to be able to work with them and Steven Pauwels was incredible.
SK: Anything else you may want to add?
BS: It's been so much fun to bring this new complementary channel to the craft beer world. It really just gives a lot of people an entryway into the craft beer world. And more nights of the week that craft beer can be drunk. And we're really just having fun with it.
JW: Beer, and drinking a beer together, is a cultural event that seems like many people may have been missing out on. It could have been water, who knows. But if people are able to share a beer that we made, and we are able to bring people together that couldn't have otherwise, that really means a lot to me.
Interested in learning more about non-alcoholic beers? We put together a list of our 10 favorites here.
Liked this article? Sign up for our newsletter to get the best craft beer writing on the web delivered straight to your inbox.