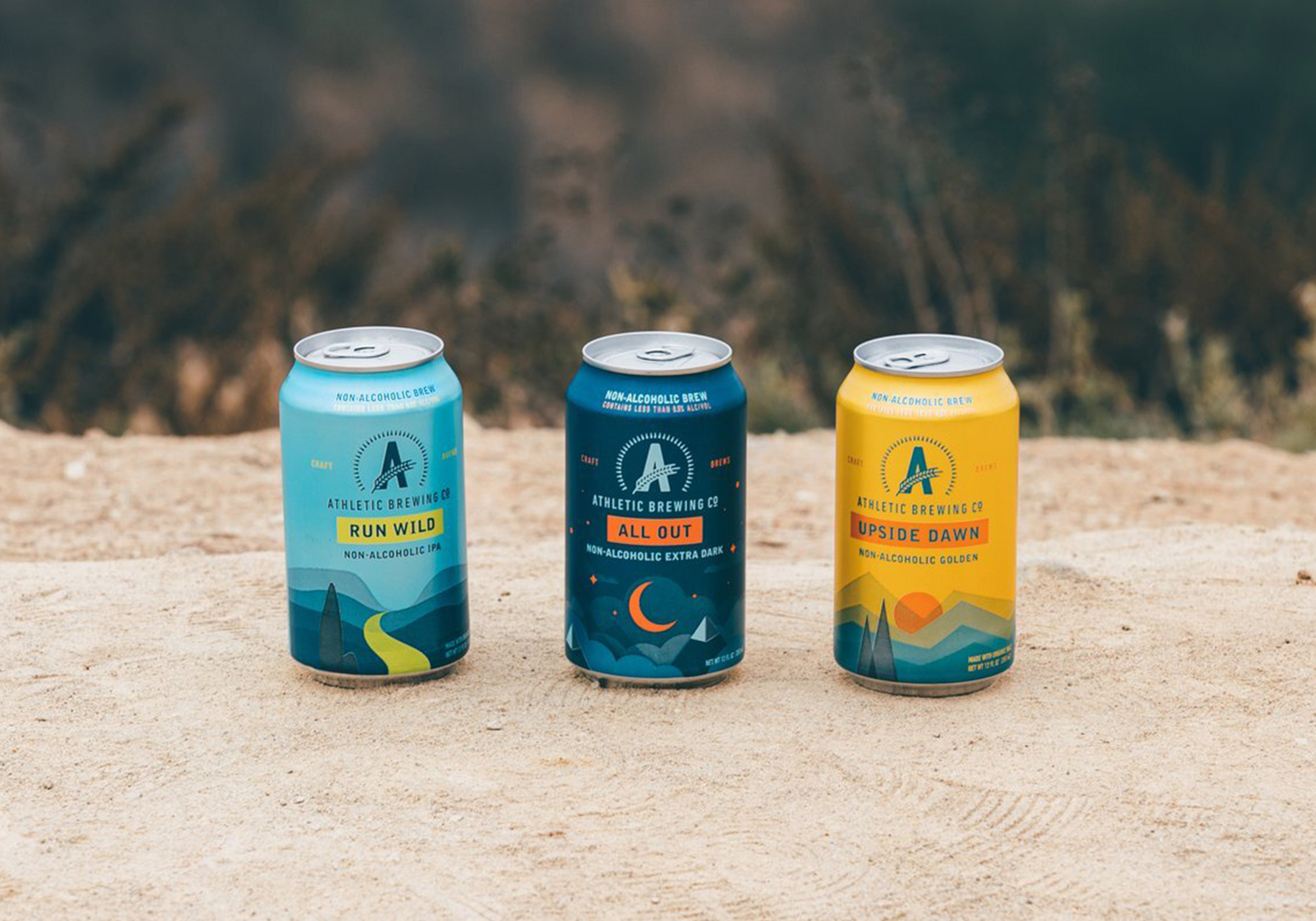 I've been skeptical of non-alcoholic beer ever since I mistakenly purchased one at a soccer game in Amsterdam. Frankly, I didn't enjoy it. That being said, I think my skepticism was linked to the fact that the only non-alcoholic options I've had were mass-market products. Over the last few years, there has been a steady surge of non-alcoholic craft beers. Low in alcohol but high in flavor, these non-alcoholic beer options have won over even the most avid craft beer drinkers.
So, why non-alcoholic beer? Whether folks are participating in Dry January, taking a break from alcohol for athletic purposes, or simply want to avoid a hangover, there are plenty of reasons why someone might want a non-alcoholic beer. But quality is key. In any non-alcoholic beer, it's important to have a beverage that recreates the complex flavors and taste of your favorite craft beer — just minus the alcohol. And luckily, the modern beverage scene offers some incredible non-alcoholic options.
What is Non-Alcoholic Beer?
Non-alcoholic (NA) or low-alcoholic beer is exactly what it sounds like: beer without the alcohol, or with a low or even minimal percentage of alcohol. While some of the breweries listed below have their own proprietary methods for making NA beer, it typically begins as alcoholic beer, but it's then de-alcoholized.
What does this process look like? Some operations heat uncarbonated beer to its boiling point and allowing the alcohol to evaporate. Alternately, other brewers decrease the pressure of an uncarbonated beer, allowing the alcohol to boil at room temperature.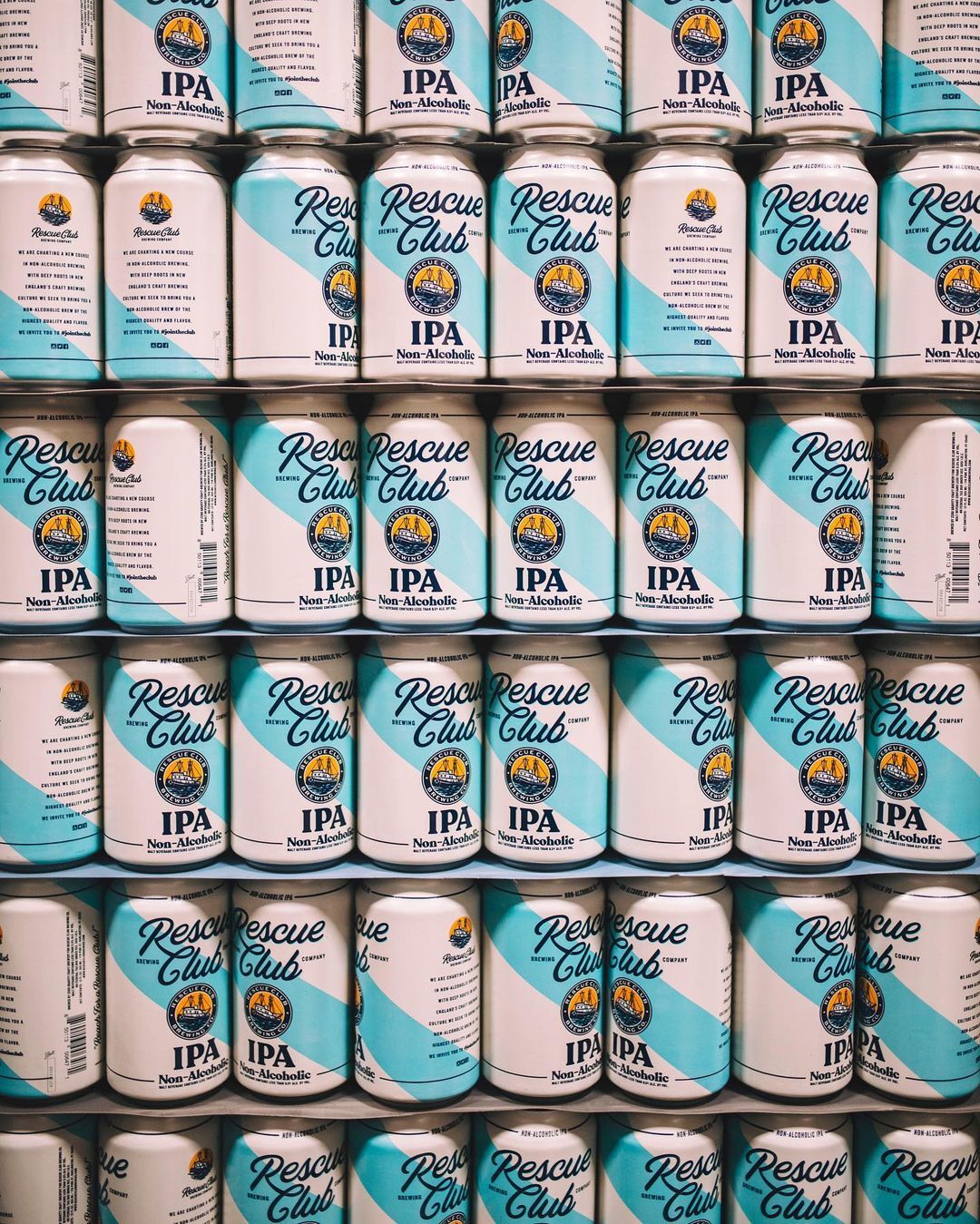 No matter what method one chooses, the end result is — ideally — a product that tastes like beer without the alcohol content. And while many packaged non-alcoholic beers state that there could be trace amounts of alcohol, anything under 0.5% ABV is considered non-alcoholic.
Is Non-Alcoholic Beer Popular?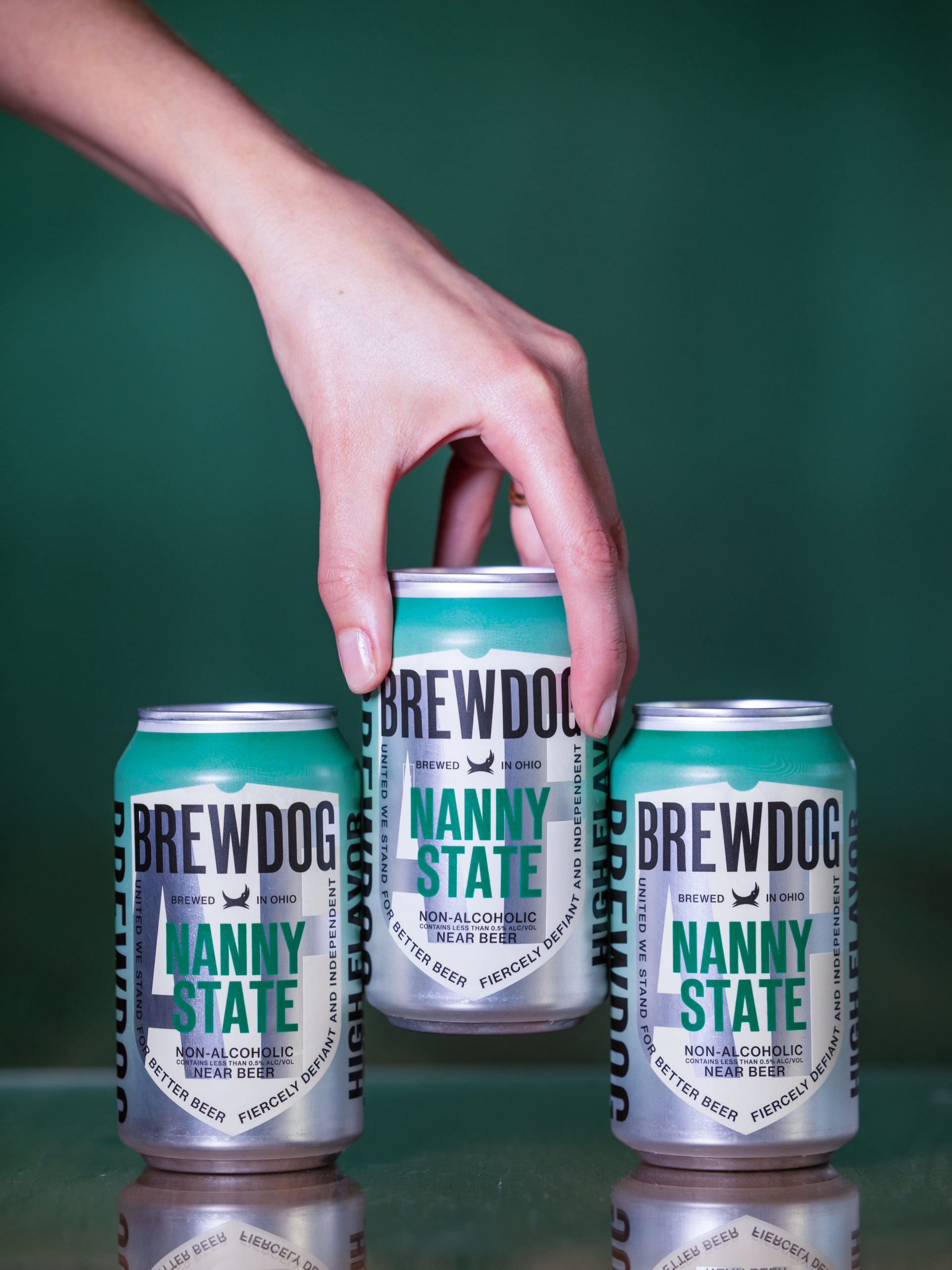 As mentioned above, non-alcoholic beer has taken off in Europe in many stadiums due to alcohol restrictions. Naturally, that has spread beyond the world of sports, and non-alcoholic beer sales have risen throughout Europe. At the time of writing, Spain is one of the leading consumers of NA beer.
Elsewhere, non-alcoholic beer has reportedly taken off among Muslim consumers. In fact, the Middle East accounts for a third of non-alcoholic beer sales worldwide.
In the United States, craft non-alcoholic beer has grown in popularity over the past two years. Originally, non-alcoholic beer was a by-product of the Prohibition era, with breweries forced to produce beer under 0.5% ABV. However, the recent surge in global popularity means the category has once again started to grow.
The Best Non-Alcoholic Craft Beers
We've rounded up a few of the best non-alcoholic craft beer options currently available in the United States. They're presented in no particular order except for Athletic Brewing. In our opinion, Athletic Brewing produces some of the best non-alcoholic beers around.
Run Wild
Athletic Brewing Co. — Stratford, CT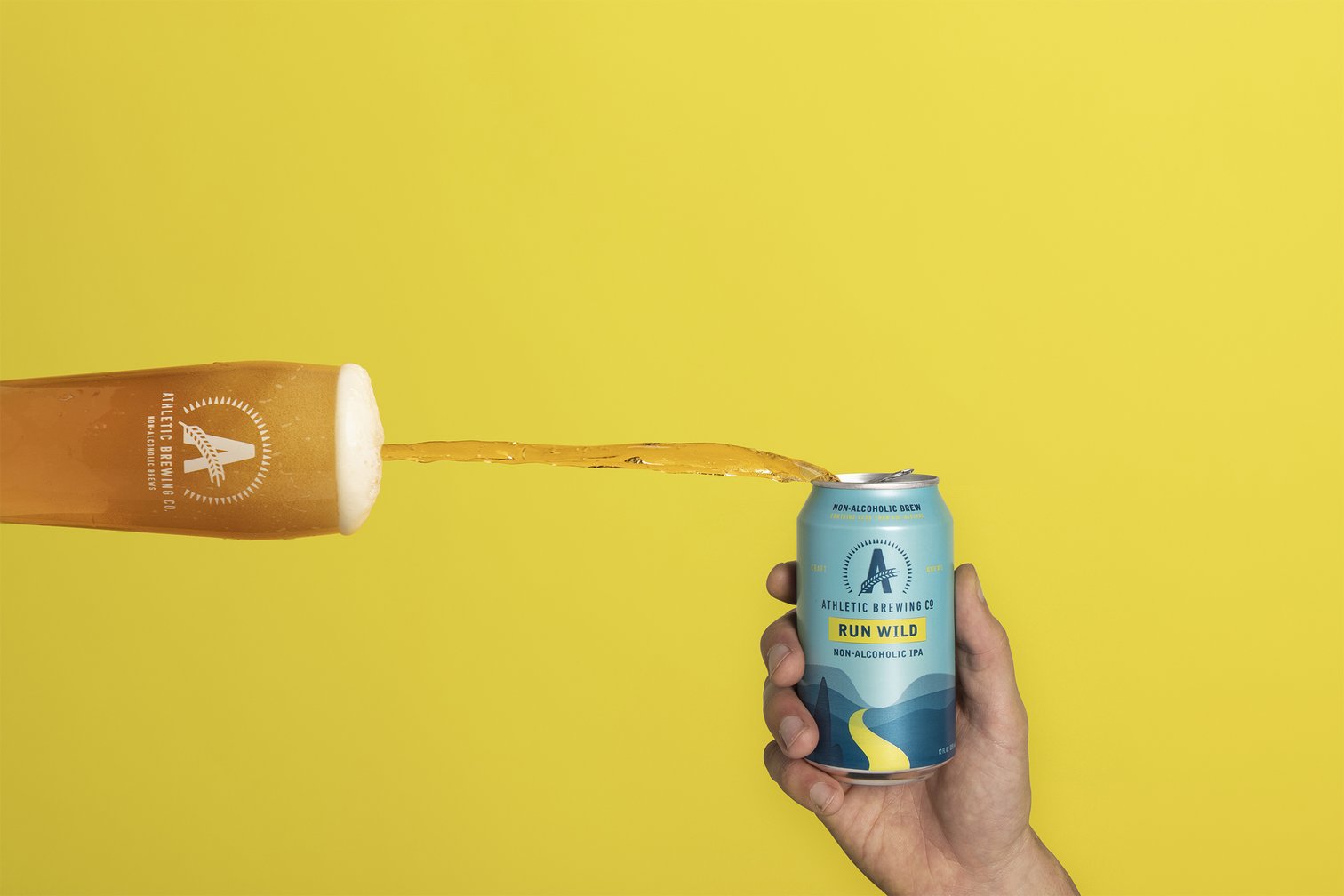 Non-Alcoholic IPA — At this point, Athletic Brewing Co. is essentially synonymous with non-alcoholic beer. The Stratford, CT-based brewery takes NA beer production just as seriously as any brewer crafting "regular" beer. Athletic has even perfected its own proprietary de-alcoholization process. The result? A product that tastes just as good — and sometimes even better — than its alcoholic counterparts.
True to the name, many of Athletic Brewing's early customers turned to the brand because they wanted a healthier alternative to alcoholic beers. In fact, I believe I first heard about the brewery from Ben Pratt, the co-owner of NYC craft beer bar As Is, who gave up booze while training for a marathon. His enthusiasm for Athletic convinced me it was worth trying.
And he was right! Athletic has nailed NA beer that doesn't taste like something is "missing." It's flavorful and dynamic, unlike some mass-market competitors whose non-alcoholic beer tastes hollow in comparison.
We don't think you'd go wrong with any of Athletic's offerings but Run Wild is a great introduction to the brewery. The balanced malt bill and vibrant hop profile make it taste like your favorite East Coast IPA.
IPA
Rescue Club Brewing Co. — Burlington, VT
Non-Alcoholic IPA — The latest craft brewery to enter the non-alcoholic beer market is Burlington's Zero Gravity. Rescue Club Brewing Co. is a joint effort from Zero Gravity and renowned cider maker Citizen Cider. To kick off Rescue Club, they've led with a full-bodied yet approachable IPA. Featuring Citra and Motueka hops, drinkers should expect steady waves of tropical fruit and juicy citrus.
We've long been fans of both Zero Gravity and Citizen Cider. And this collaborative project makes a lot of sense. As more consumers begin to experiment with the NA beer category, Rescue Club has framed itself as the ideal solution for drinking in the great outdoors.
While both brands will continue producing alcoholic products, Rescue Club can slot into the "time and place" when alcohol might not be appropriate. That could be scaling the side of cliff, on a lengthy hike, or our on the open water. Like Athletic Brewing, Rescue Club states that they've developed a proprietary method for de-alcoholization. So you'll have to get your hands on some Rescue Club to see what it's all about.
Nah
Bauhaus Brew Labs — Minneapolis, MN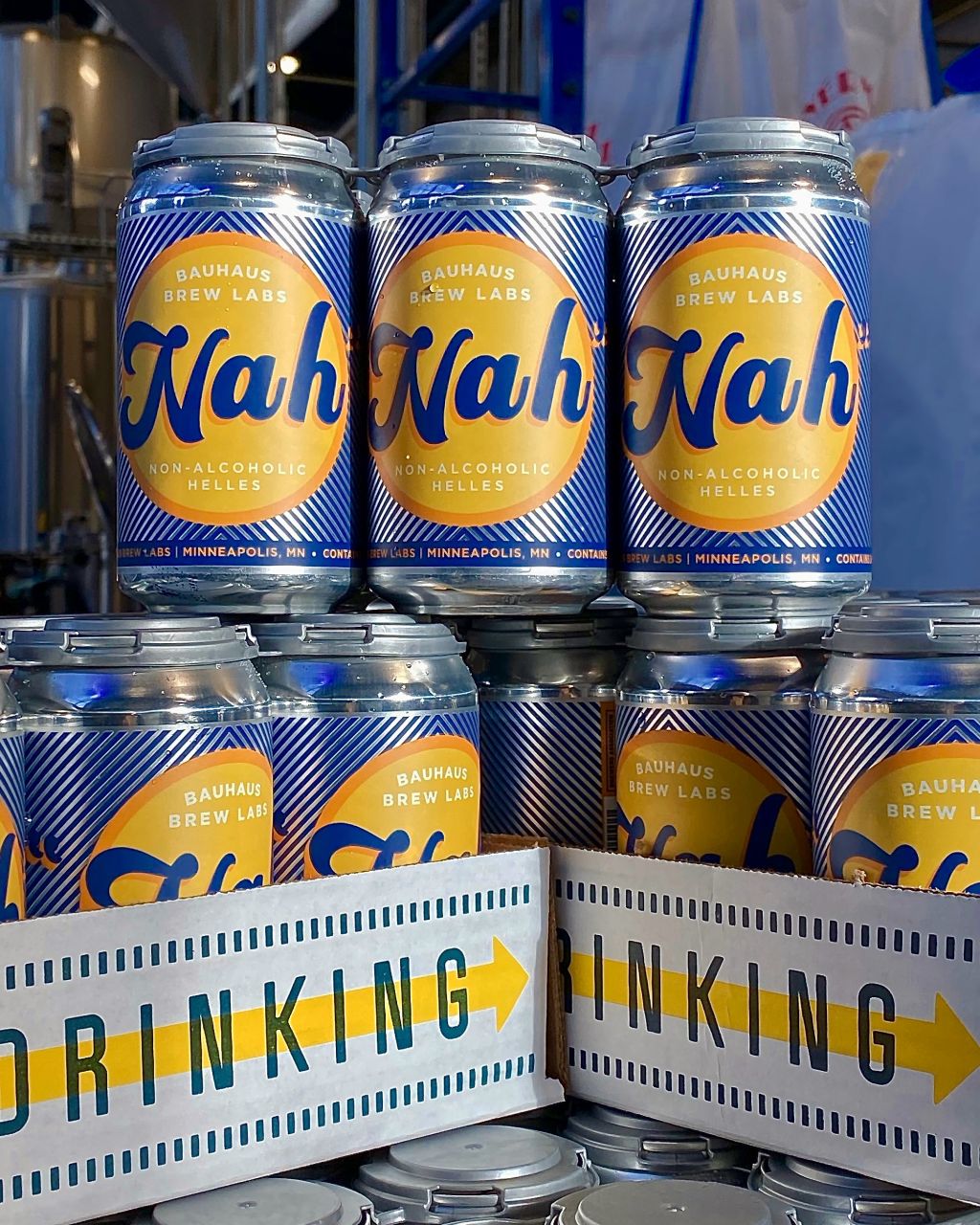 Non-Alcoholic Helles — This humorously titled NA Helles lager from Bauhaus Brew Labs used to be a taproom exclusive offering. But, the Minneapolis brewery saw room for potential so Nah hit the brewery's wider distribution network. Customers have noted that Nah holds up just fine in comparison to the brewery's alcoholic options, with a refreshing freshly baked bread flavor with notes of berries and citrus.
Nah's roots are personal. When Bauhaus Brews Labs' COO was diagnosed with acute pancreatitis, he began researching non-alcoholic beer production. He realized that Bauhaus could produce high-quality NA beer and ultimately saw out his vision with Nah.
Years later, the brewery even makes an Amber Ale variant of Nah. The beer is still a seasonal offering but as the category continues to grow in popularity we're sure it'll pop up on more shelves.
Intentional IPA
WellBeing Brewing — Maryland Heights, MO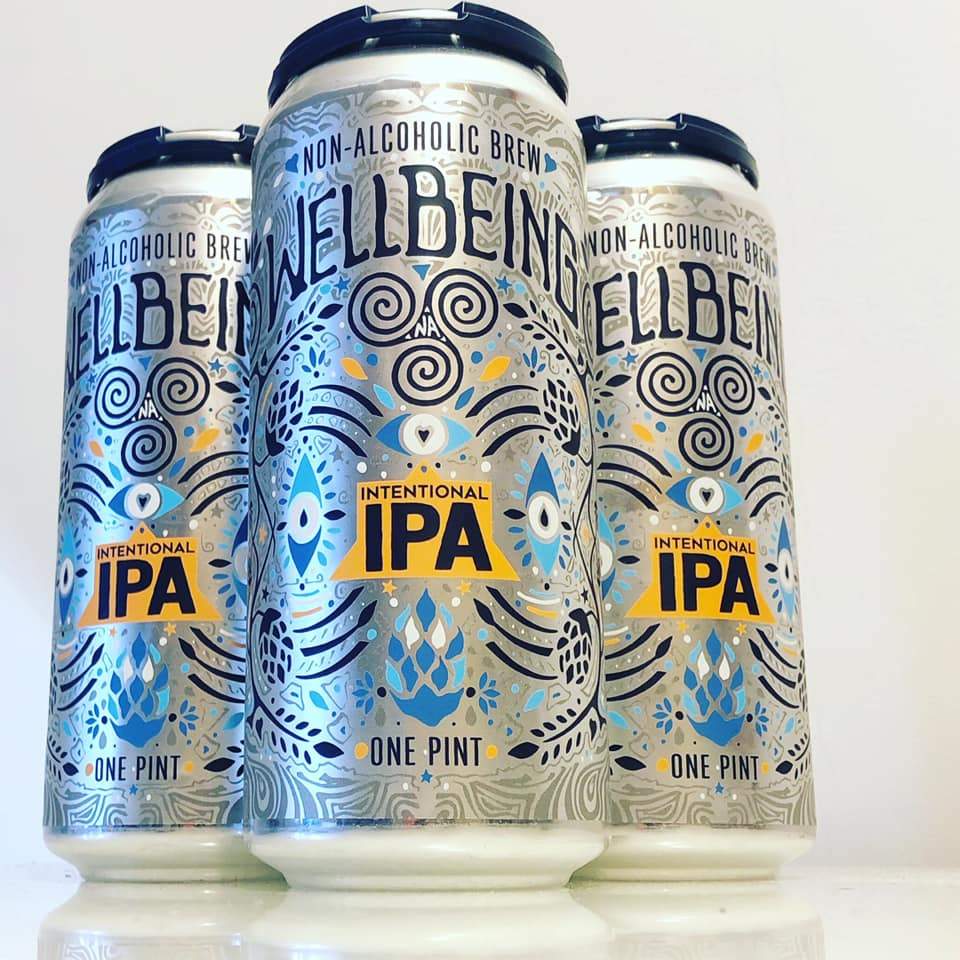 Non-Alcoholic IPA — Like the aforementioned Athletic Brewing, WellBeing Brewing exclusively produces non-alcoholic beer. As someone who considered themselves "non-alcoholic," founder Jeff Stevens sought to craft a product that folks could still enjoy socially. Thus, WellBeing was born.
The Missouri brewery produces a variety of non-alcoholic offerings but Intentional IPA is among their best. Featuring Citra and Mosaic hops, Intentional offers a hearty bitter punch that's softened by some aromatic peach and orange juice notes. You really can't go wrong with WellBeing's lineup but we recommend kicking it off with Intentional IPA.
Special Effects
Brooklyn Brewery — Brooklyn, NY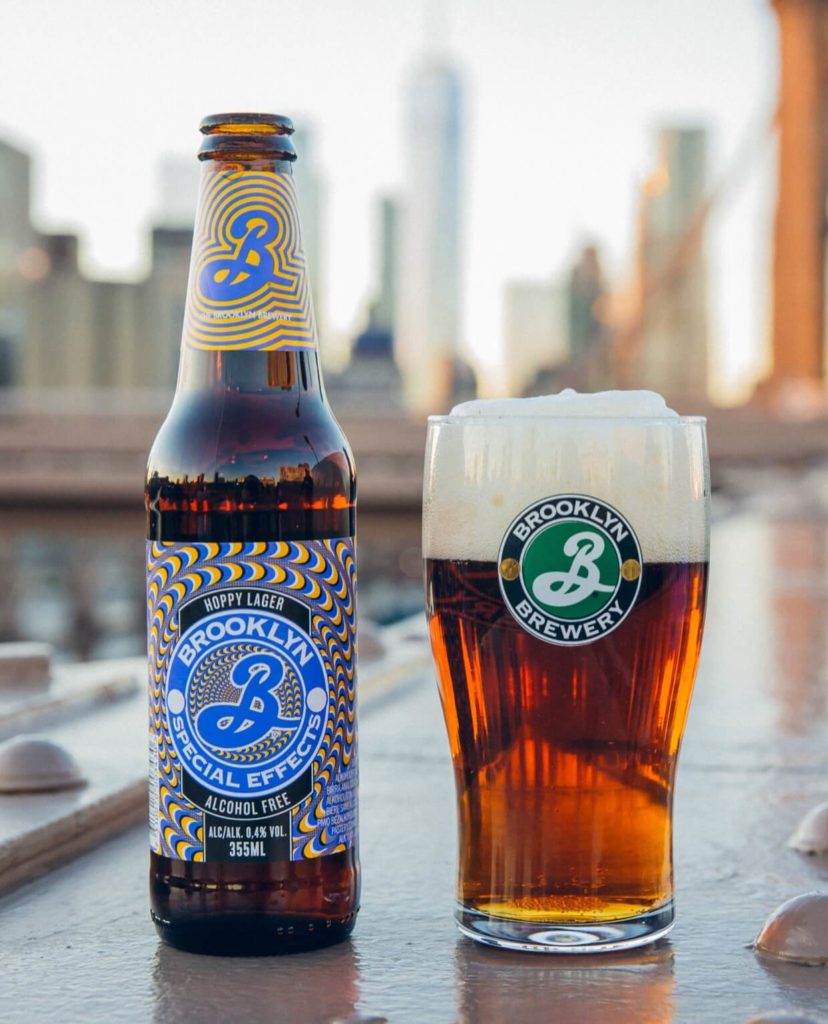 Non-Alcoholic Hoppy Amber — A few years back, Brooklyn Brewery entered the non-alcoholic game with Special Effects, an NA hoppy amber lager. Owing to a round of dry-hopping, the final product has prominent hop characteristics with grapefruit and lemon zest leading the way.
Special Effects is available in cans and bottles in the US and has also been made available throughout Europe. Brooklyn Brewery has offered some pairing notes for the beer including hot wings, spinach salad, and BLTs. The original Special Effects has grown so much in popularity that the brewery even debuted a non-alcoholic IPA version, also available in the US, and will debut the product around the world this year.
Blonde Voyage
Barrel Brothers Brewing Co. — Windsor, CA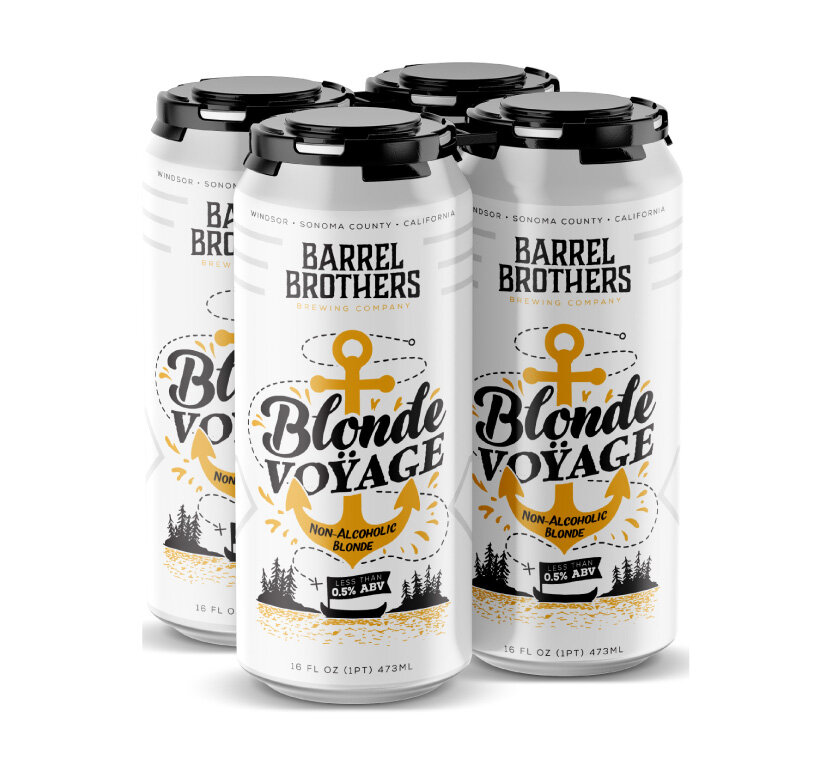 Non-Alcoholic Blonde Ale — For years, California's Barrel Brothers Brewing Co. has been experimenting with non-alcoholic beer. But it was only recently that the Windsor brewery released two NA options–a hazy IPA and a blonde ale. But, instead of creating a completely different brand, Barrel Brothers simply re-brewed non-alcoholic versions of existing beers.
Blonde Voyage is a non-alcoholic version of the brewery's beloved blonde ale. And, it tastes just as balanced and refreshing as the original. Just minus the alcohol.
Barrel Brothers is continuing its experimentation in the non-alcoholic world by working with a local cannabis company on THC-infused non-alcoholic beers. More on that at a later date.
The bottom line is that Barrel Brothers is eager to continue working in the non-alcoholic space and is craft beers that are nearly identical to their original alcoholic options.
Nanny State
BrewDog — Columbus, OH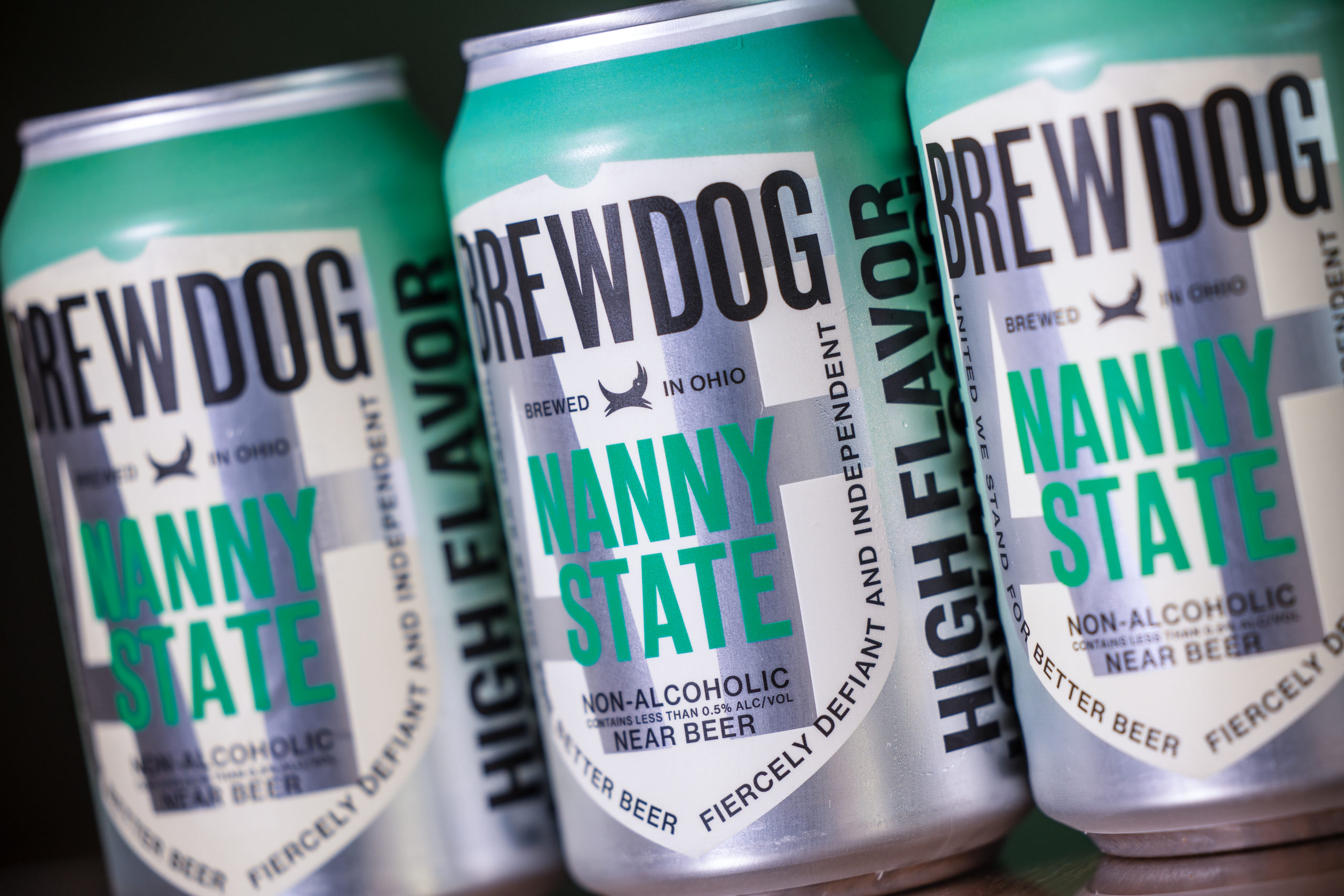 Non-Alcoholic Pale Ale — BrewDog's Nanny State was originally a rebuttal to the uproar over their 18.2% ABV beer. Now, Nanny State is part of a regular lineup of alcohol-free (or "AF) offerings from the Scottish brewery.
Nanny State is heavily hopped, resulting in big citrus and pine notes in the aroma and flavor. It pours a copper-brown with a lively enough head. Ultimately, Nanny State looks and tastes like any other BrewDog beer.
With the opening of its Ohio brewery, BrewDog now produces its slate of non-alcoholic beers here in the States. So, Nanny State, as well as BrewDog's other NA offerings like Punk AF, Hazy AF, and Wake Up Call, should all be easily accessible.
Enough Said
Two Roots Brewing Co. — San Diego, CA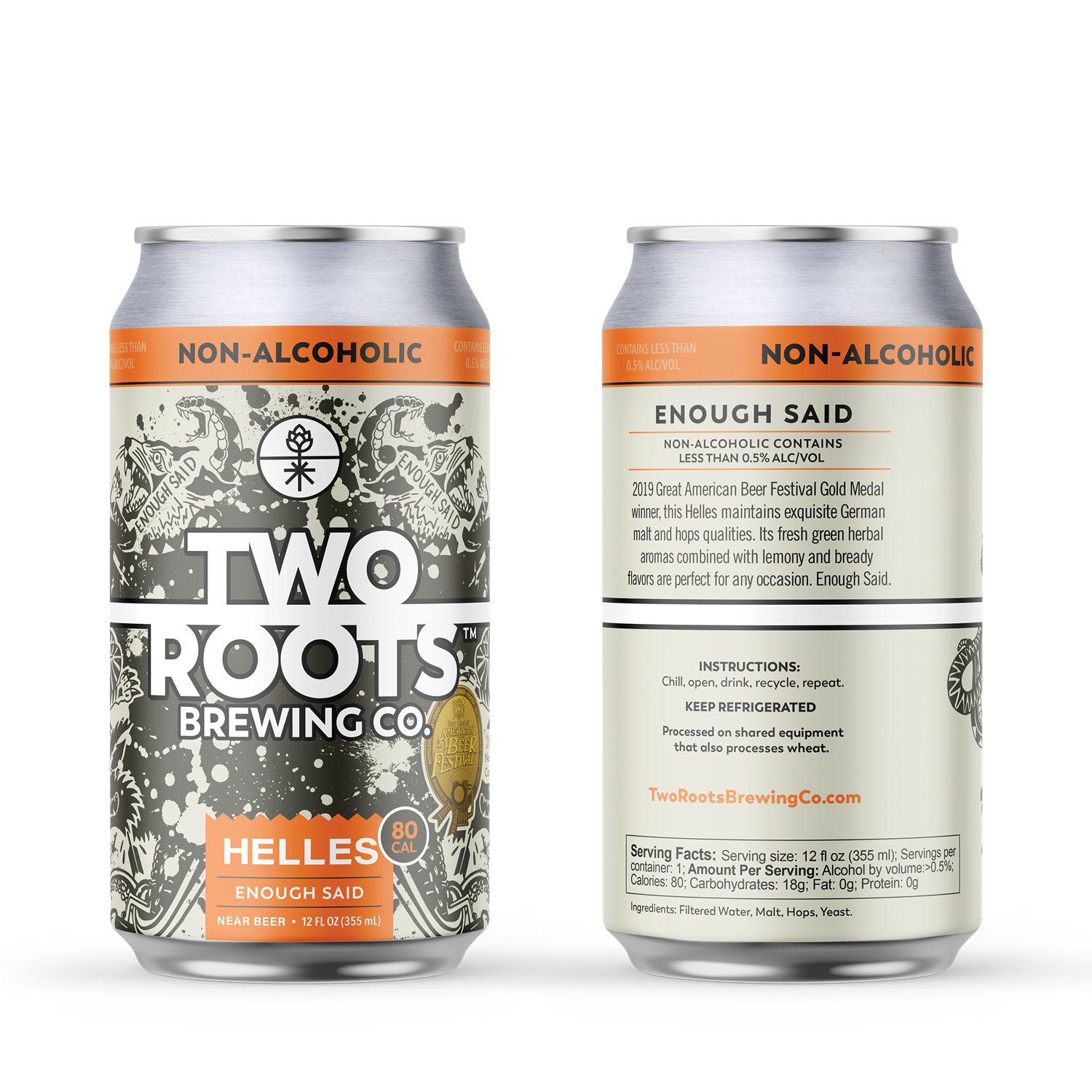 Non-Alcoholic Helles Lager — Like a few of the others listed, Two Roots exclusively produces non-alcoholic offerings. To date, they've also dabbled in cannabis-infused beverages, but all of their products are NA.
Enough Said is a simply crafted, refreshing non-alcoholic Helles lager with pilsner malt and Hallertau hops. Two Roots earned a gold medal in the non-alcoholic category at the Great American Beer Festival with Enough Said.
The beer is slated to return to distribution in February of this year. We'd recommend sampling any of Two Roots offerings but Enough Said is certainly a good one to kick off your non-alcoholic journey.
Milkshake IPA
Surreal Brewing Co. — Campbell, CA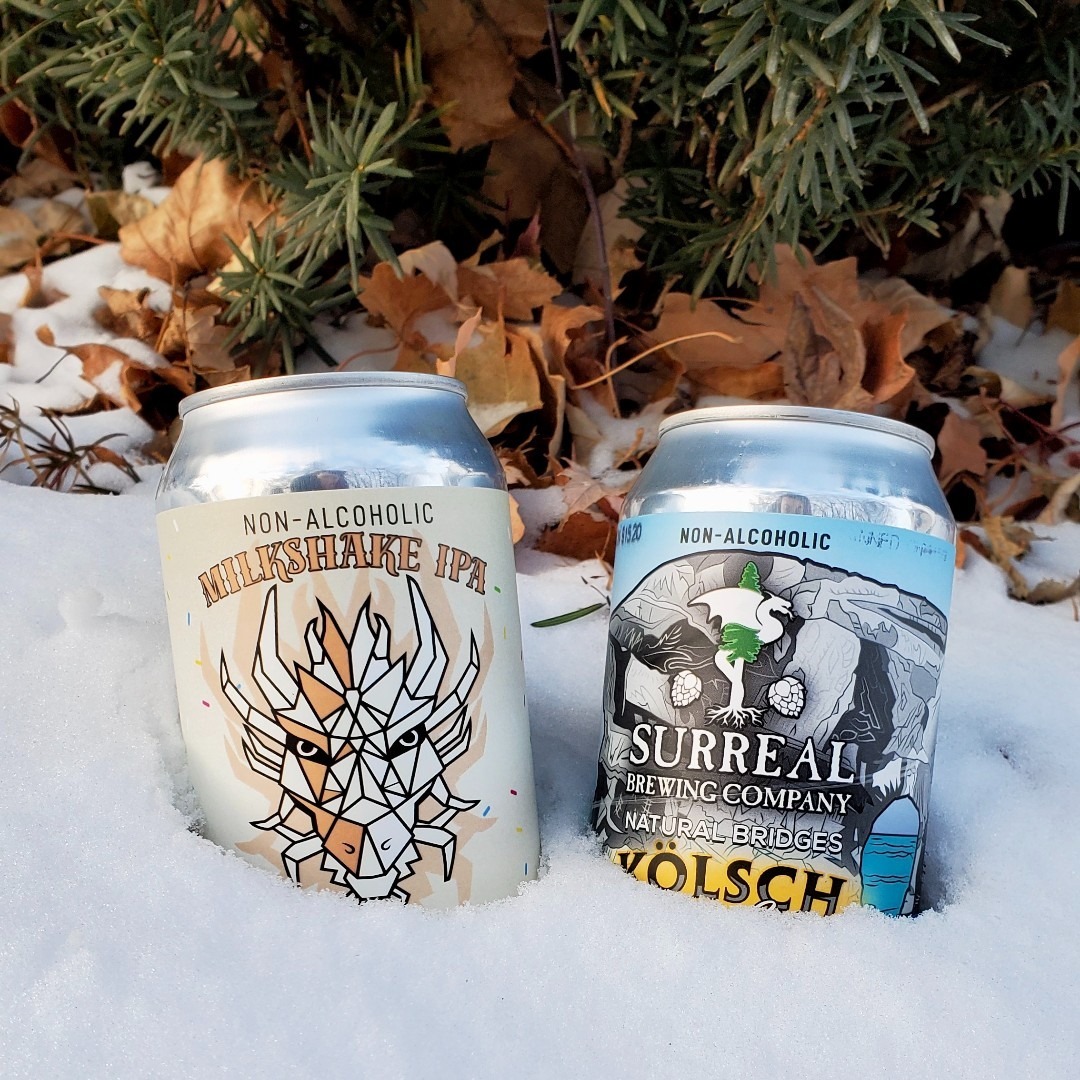 Non-Alcoholic Milkshake IPA — All of Surreal Brewing Co.'s beers are non-alcoholic. But, unlike some NA breweries, Surreal isn't afraid to truly experiment in the category. One of their latest offerings is a non-alcoholic milkshake IPA.
The beer has lactose and vanilla resulting in a soft, pillowy texture. The experience is just as you'd expect from a milkshake IPA: sweet, candied fruit and a chewy mouthfeel. Surreal recommends pairing with your favorite dessert or even grilled fish or spicy foods.
Surreal sells out of its beer relatively quickly so if you're interested in trying this fascinating beer, we recommend doing so now!
Stout
Partake Brewing — Calgary, AB Canada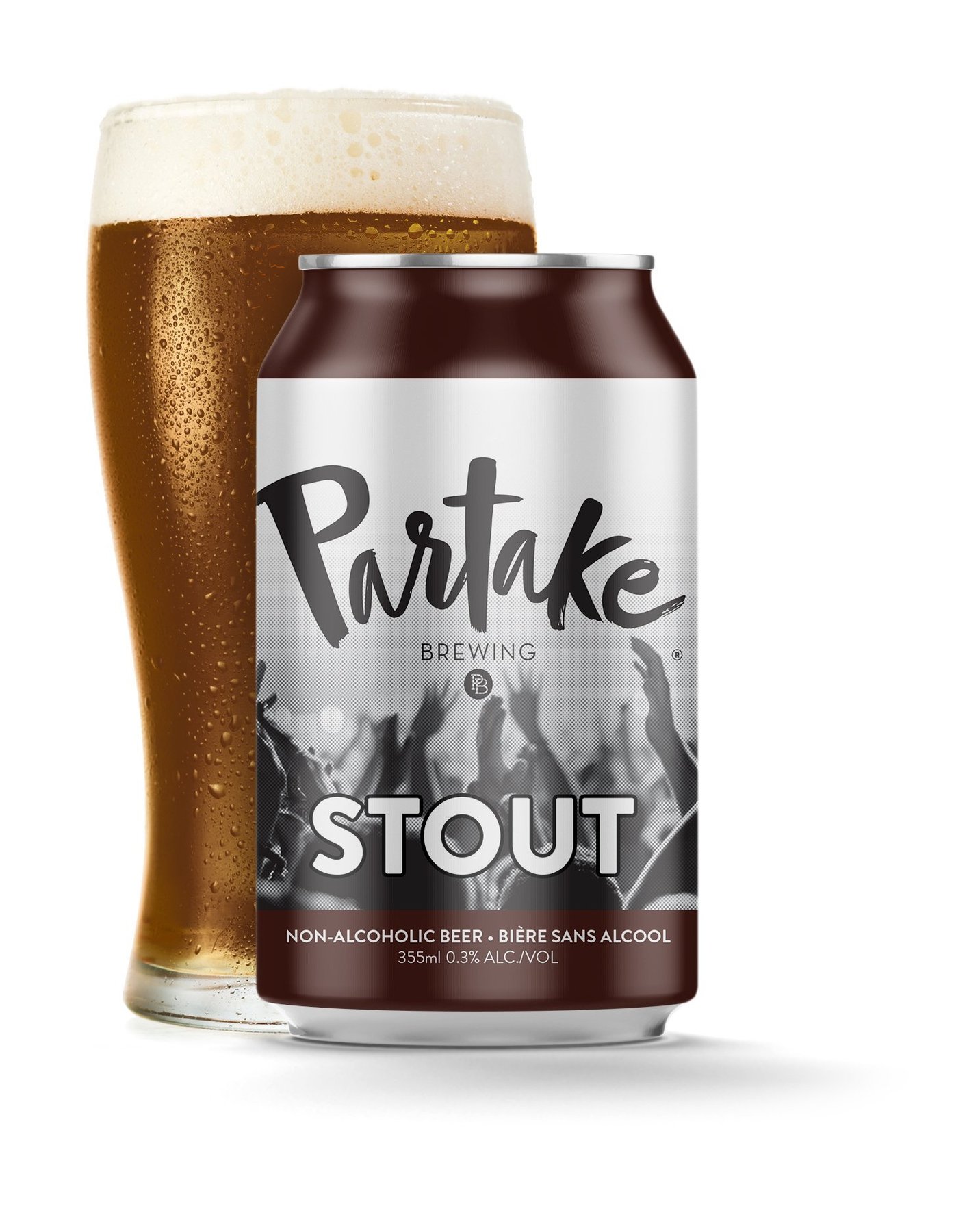 Non-Alcoholic Stout — Although Partake is a Canadian non-alcoholic brewery, plenty of their beers are available in the US. Plus, Partake ships across borders. So, the Calgary-based brewery's non-alcoholic beers should be pretty easy to find.
Stout is a coffee-forward stout that pours a dark brown color with a tan head. Notes of stone fruit, black coffee, and dark chocolate come through in the aroma and the taste.
While Partake offers a variety of non-alcoholic beers, we wanted to highlight their take on a dark beer. It may not measure up to that insane coconut stout you have in the fridge, but it's an extremely approachable non-alcoholic stout that's perfect for the cooler, sober months.
Unless otherwise noted, all of the products featured on Hop Culture are independently chosen by our editorial team. However, Hop Culture may earn a commission from purchases made through affiliate links on the site.
Liked this article? Sign up for our newsletter to get the best craft beer writing on the web delivered straight to your inbox.