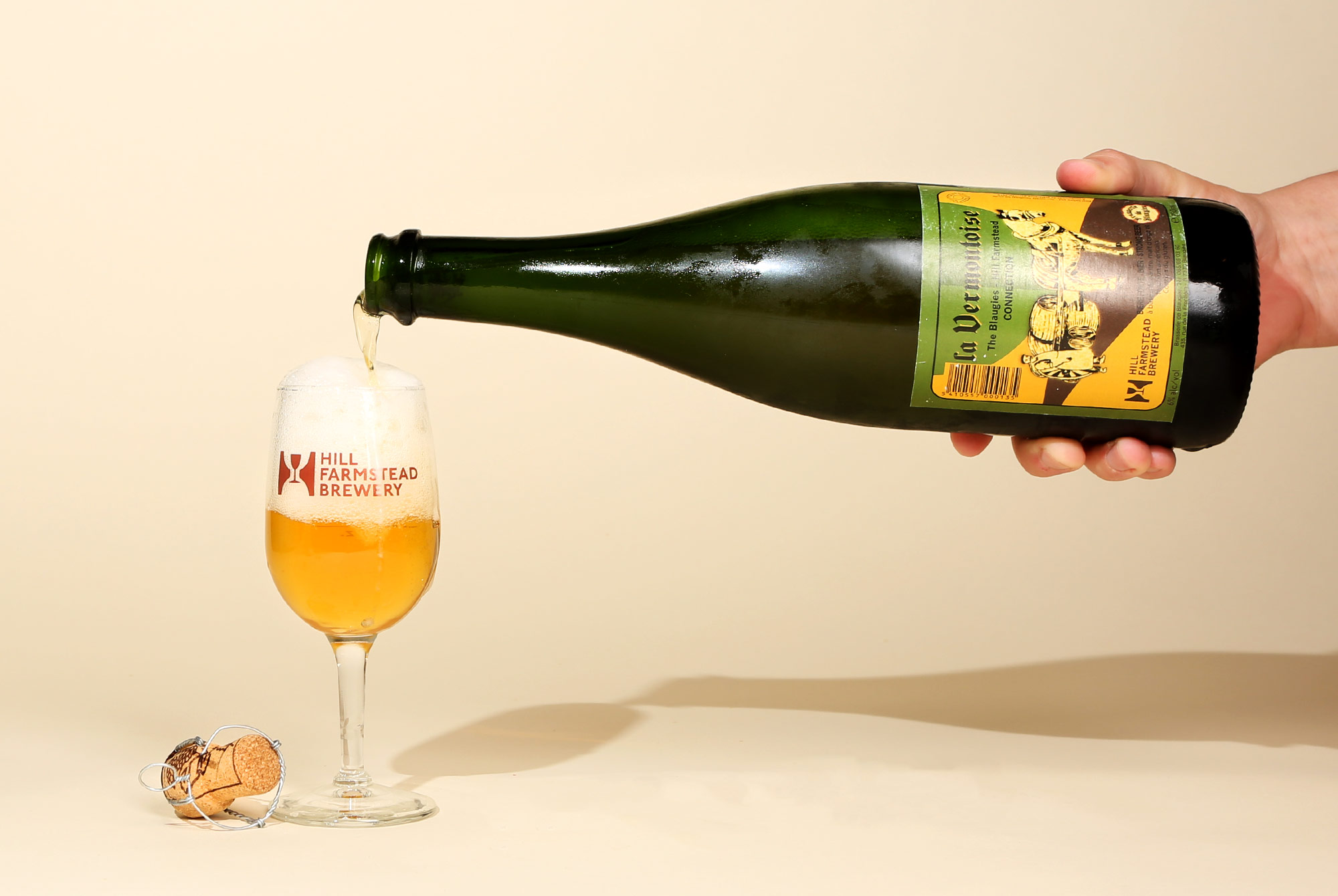 Photography by John A. Paradiso
Editor's Note:
"From the Cellar" is an editorial project that publishes every other Friday with a beer from Hop Culture's cellar. Have a vintage bottle or cellared beer you think we should try? Drop us a line at hello@hopculture.com with the subject line "From the Cellar."
La Vermontoise at a glance:
La Vermontoise is a spelt saison brewed with Amarillo hops made by Brasserie De Blaugies in collaboration with Hill Farmstead in Dour-Blaugies, Belgium.
La Vermontoise was released in 750 ml green glass bottles. This bottle has been in the Hop Culture cellar for about two years.
The beer is a 6% ABV blonde farmhouse ale. It brings together two of the best breweries in the world in a style that features both American and Belgian notes.
The Story:
In late 2017, I flew to England to visit my girlfriend who was working in Oxford. On a day trip to London, I stopped into what would become one of my favorite bottle shops, Kill the Cat, on a recommendation from Matt Curtis, founder of Pellicle. Kill the Cat is a charming bottle shop and bar showcasing the best beers in England and Europe, with a handful of American imports. I happened to be the only one in the shop and chatted with the manager who had just found a box that included a handful of phenomenal beers including La Vermontoise, a collaboration between Hill Farmstead and legendary Belgian brewery Brasserie De Blaugies. The labels were peeling and the box had an air of importance. It felt like walking into a record shop and stumbling upon a crate of rare finds. I couldn't not get it.
After toting my bottle of La Vermontoise across the Atlantic Ocean, it resided in the Hop Culture beer closet. On a hot summer day, we finally popped it open. Then, I asked Shaun Hill for the backstory.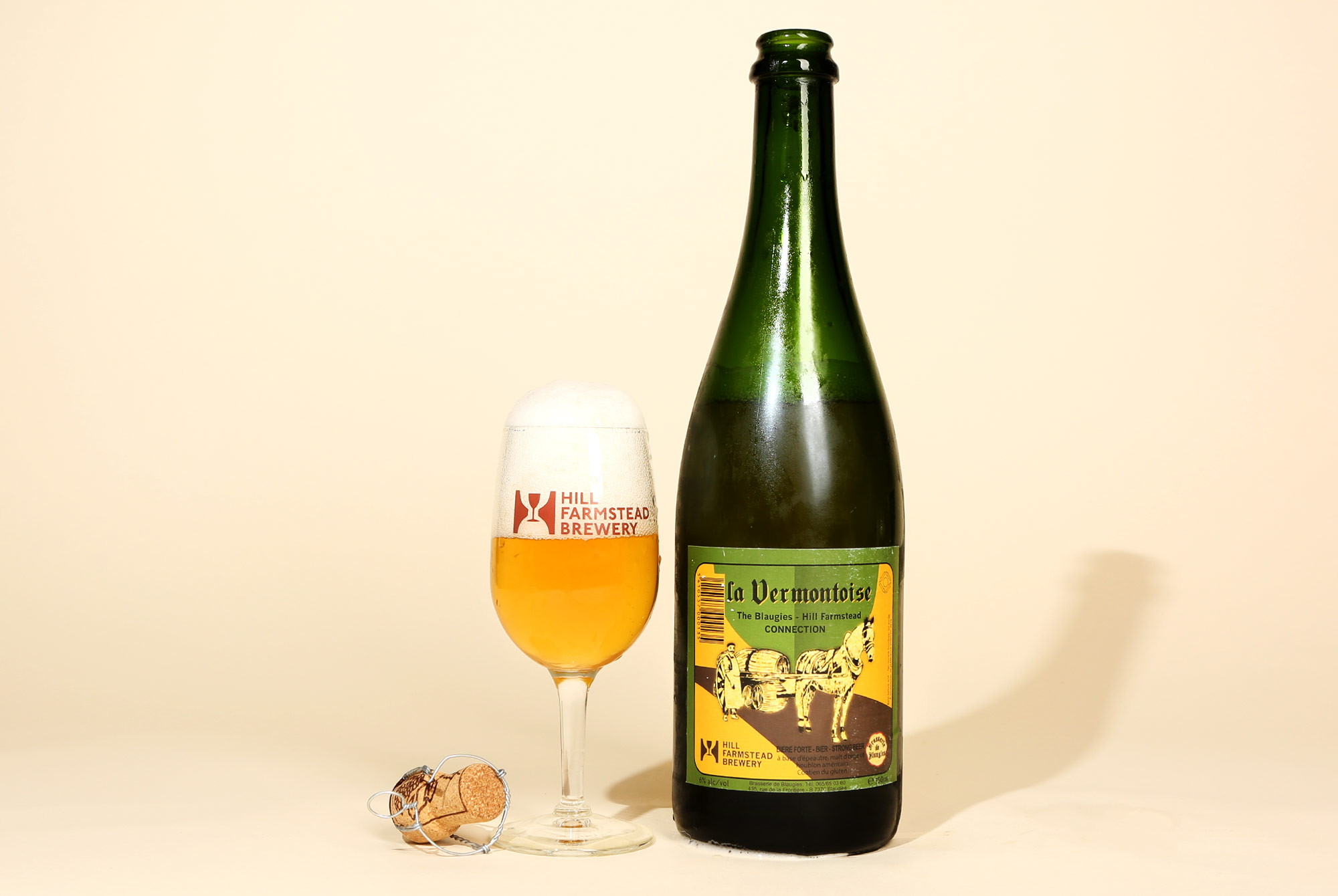 "I first visited Blaugies in November 2007," Hill explained. "In 2011, I began a distribution company in Vermont that distributes Hill Farmstead beer along with the production of reputable international brewers in the Shelton Brothers portfolio. As I began planning a staff trip to Belgium in November 2012, I reached out to several breweries that we would be visiting and asked if they might like to brew a beer with us. Shelton helped us put the pieces together and acted as a conduit for this communication. I suppose we decided to brew together in October of 2012."
Once Hill and De Blaugies agreed to collaborate, all that was left to do was decide on a beer — a feat that is much harder than it sounds. "Originally, we were just excited to be able to brew with folks that we idolized," Hill said. "As the idea came together, we realized that doing something too foreign (like using brettanomyces) would be out of the question — and we wanted to be respectful of their tradition and process. This was how we — Dan Suarez and I — came up with the idea of modifying one of their existing beers to incorporate some American Amarillo hops."
The Hill Farmstead team aimed for a beer that could represent a connection between American and Belgian brewing sensibilities. The addition of a citrus-forward, lightly bitter hop to a decidedly Belgian farmhouse ale brought together the best of Hill Farmstead and De Blaugies.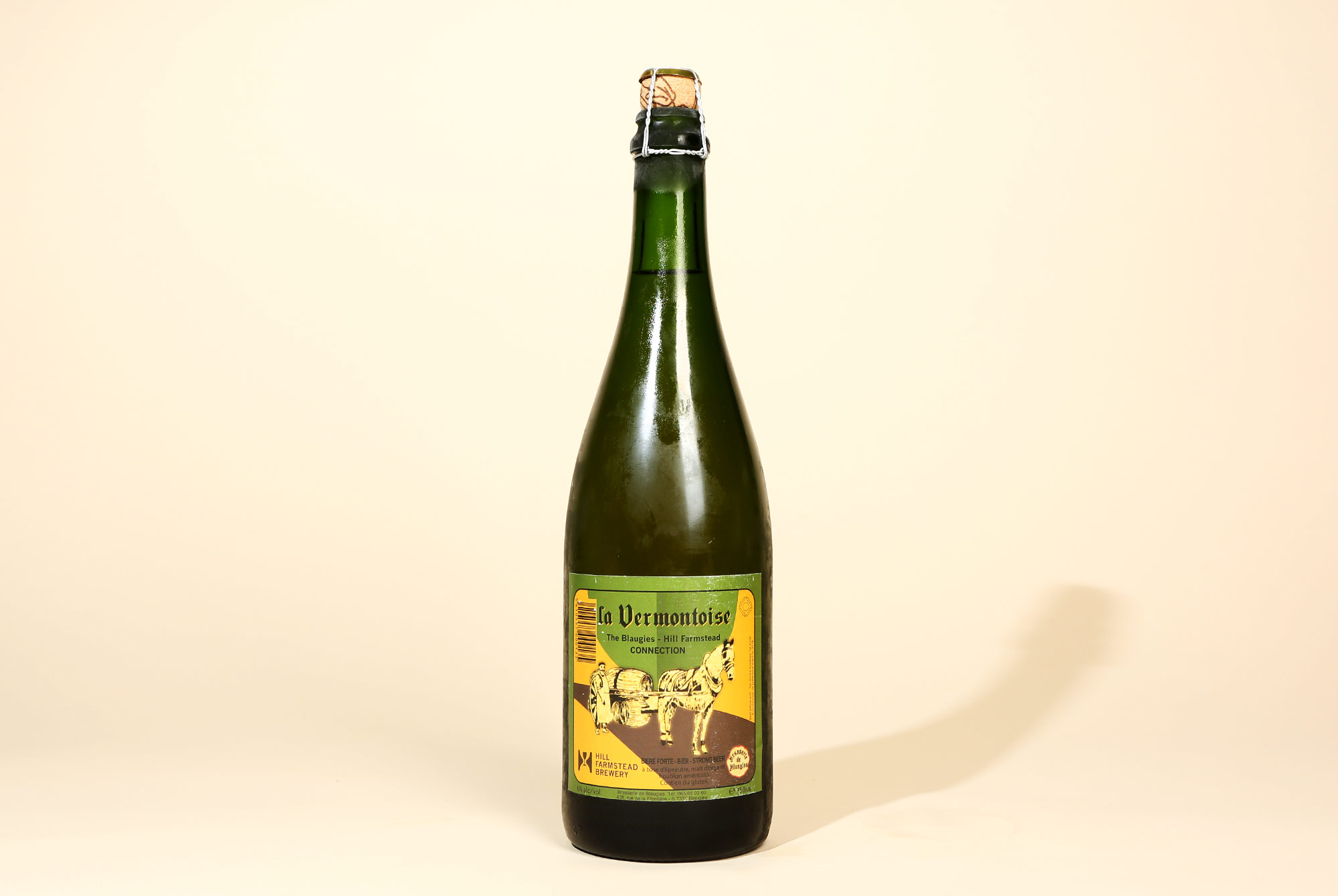 "I don't do many collaborations," Hill said. "This was one of my favorites. In fact, it was Election Day in the United States and a national Belgian news channel had decided to focus in on us Americans brewing in Belgium on Election Day. Every brewery has their own dogmatic underpinnings — and it's fascinating for me to observe. Blaugies had never used so many kilograms of hops in their brewhouse and there was some debate among Kevin, Pierre-Alex, and Marie-Noelle about whether or not they could or should proceed."
I suggested to Hill that La Vermontoise carried the specificity and nostalgia found in typical Hill Farmstead beers; they conjure a particular time and place, much like Vasilios Gletsos' (who happens to be a brewer at Hill Farmstead) Wunderkammer beers. Hill clarified my sentiments.
"I think Vermontoise is a mutual expression — but the carbonation, water profile, and the 'rusticity' are decidedly Montoise and not of Vermont," Hill said. He continued, saying, "This beer was truly a Blaugies beer. Hill Farmstead's Saisons were inspired by the great brewers of the world: Blaugies, Dupont, Thiriez, Drie Fonteinen, Cantillon, De Dolle — and if La Vermontoise reminds you of a Hill Farmstead beer, then it's simply because I have incorporated these inspirations into what I have tried to emulate. We learn through mimicry (Mimesis), don't we?"
What La Vermontoise is like:
Pours a golden straw color with a fluffy, pillowy head.
Smells like fresh cut grass and mountains, with a touch of funk.
There's an effervescent prickle on the tongue. Tastes extremely pleasant.
Flavors of lemongrass and a light earthy bitterness.
The one word I'd use to describe this beer is rustic. It conjures a mountainside cabin on a sunny day.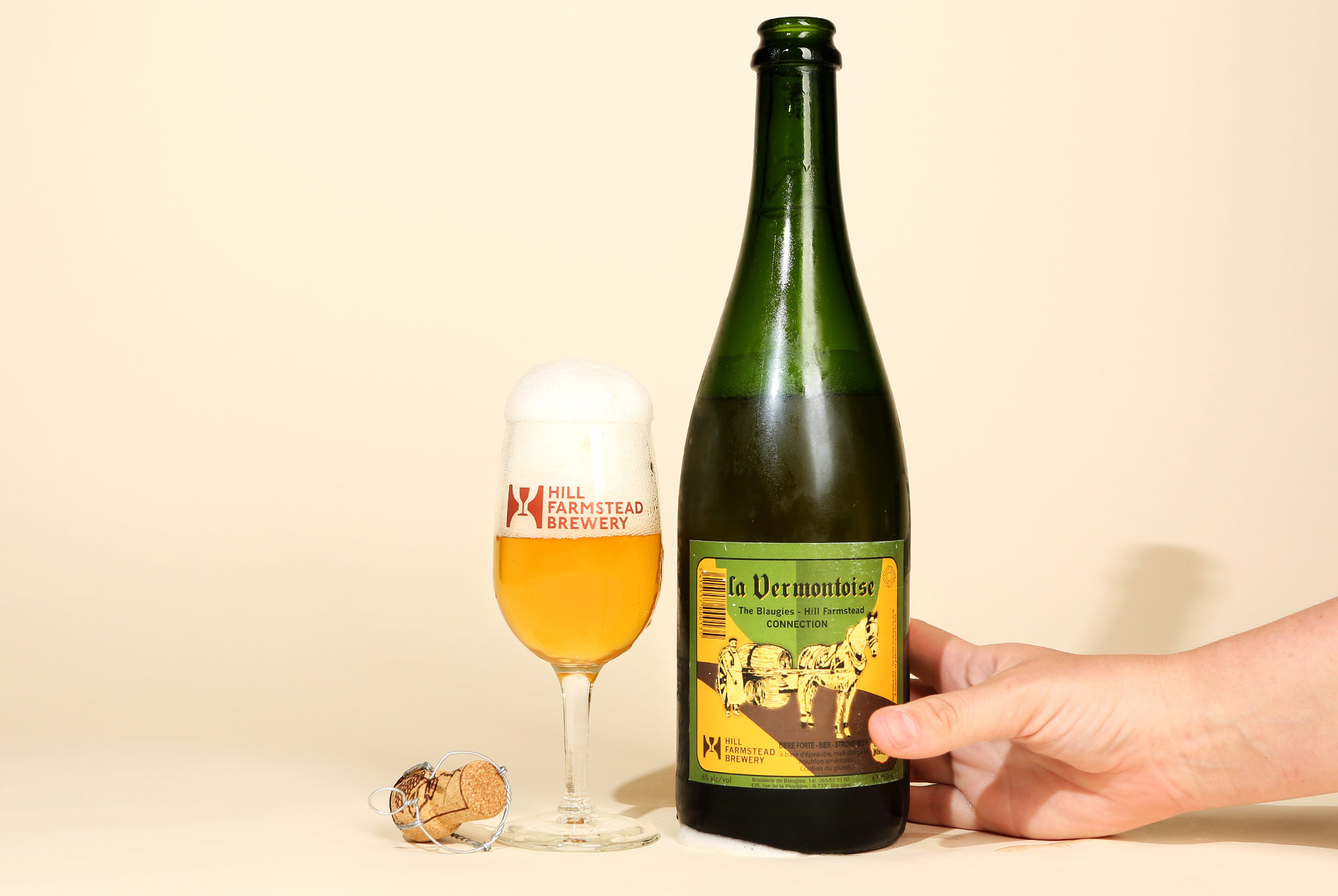 Final Thoughts:
La Vermontoise is a special beer. Even after at least two years, this beer tasted beautifully fresh and delightful. Hill shared that the Carlier family at De Blaugies prefer their bottles after a year. If you happen to have a bottle, I'd recommend opening on a special occasion.
"This beer harbors a warm and respectful memory of one of my favorite times in life," Hill said. "A great friendship has grown out of this — and the Carliers continue to visit us. They'll be our guests yet again at our Festival of Farmhouse Ale's this year."
I'm not sure of the accessibility of this beer, but if you have the opportunity to get it, I suggest you do. However, there likely won't be an American La Vermontoise anytime soon.
"In June 2013, the Blaugies family visited us and we brewed Le Sarrasin," Hill shared. "It was a beer of Hill Farmstead origin with some hops from the area of Mons — sort of a twist on the Vermontoise idea. We aged it in wine barrels for a few months and it has gone on to become one of the greatest beers ever packaged here. We may try our hand at brewing a Vermontoise-esque beer, but it's not currently on our horizon."
Liked this article? Sign up for our newsletter to get the best craft beer writing on the web delivered straight to your inbox.