I'm going to start this pairing recommendation article by saying drink whatever you want this Thanksgiving. Honestly, the best beverage to pair with that plate of turkey, mashed potatoes, and veggies is your favorite beverage. Do not slap that lager out of your uncle's hand and force a cranberry sour ale on him. We're all here for drinking wonderful beers, just not at the expense of someone else. Enjoy what you enjoy.
BUT, that being said, if you're looking to elevate the dining experience, if you want to show off with some exciting yet accessible beers, then you've come to the right place.
As the managing editor of a craft beer publication, I'm often called on to pick out the beverage list for family get-togethers. And I try my best not to overwhelm or impose. My goal is that my family members try something new, that isn't too distant from what they're used to but offers a unique element. Plus, it should pair reasonably well with what we're eating.
And when it comes to Thanksgiving, a holiday that is singularly concerned with food, pairability is paramount. So, we reached out to Jackson Wyatt, head chef at Von Ebert Brewing in Portland, Oregon to help recommend a few beers. And when it comes to pairing beer with food, Wyatt has a general guideline: "The old saying 'drink what you like' is always a good mantra. Just try not to pair anything too extreme in flavor. You want the beer to complement or contrast slightly but not be overwhelming one way or the other. Of course, if double dry-hopped haze bois are your thing, throw a little more salt on your mashed potatoes!"
Plus, we have a few wild card picks mixed in just for fun! So check below for our picks for the best Thanksgiving beer pairings.
Pilsner — pFriem Family Brewers
Mise en Place/Cooking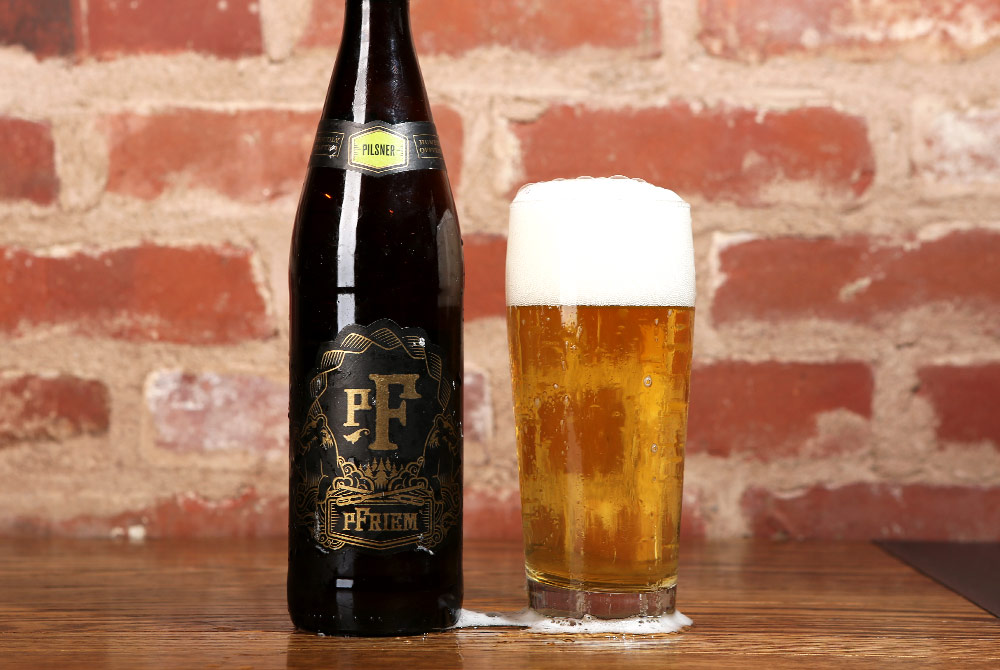 "The day has just begun. You don't need a flavor bomb," shares Wyatt. "You want your palate nice and clean while cooking. Start out easy with a crisp pilsner." We'd recommend Palatine Pils from Suarez Family Brewery any day of the week but in case that isn't readily available for you, go for Von Ebert Agostini Pils or pFriem Pilsner.
Obeisance — Von Ebert Brewing
First Course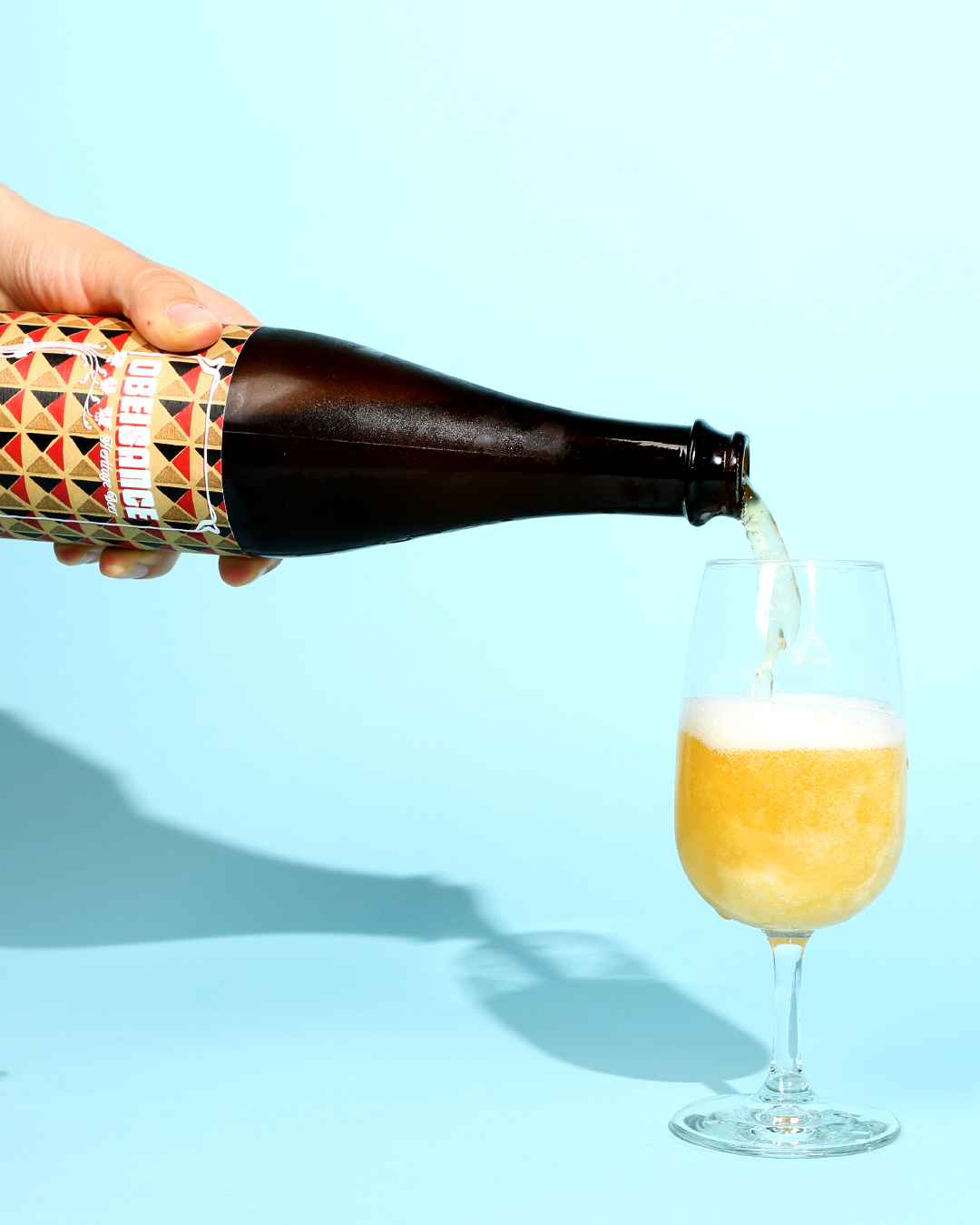 "Now's a good time to mix it up with some funk, but err on the lighter side," Wyatt continues. "Go with beers that play well with food, especially cured meats and cheeses, like Brett Saisons. Von Ebert's Obeisance or Upright's Saison Vert are both good choices." We recently included Obeisance in one of our "5 Best Beers of the Week" roundups so you know this is a good one.
Time Spiral — Wayfinder Beer
Main Course
Alright, the turkey's out and everyone's sitting down at the table. "It's time for a fall beer–something with a little more roast and malt," Wyatt recommends. "It still needs to be thirst-quenching just in case someone forgot to brine the turkey. It's Dunkle Time! If you're lucky, you have some Chuckanut Dunkel or Wayfinder Time Spiral."
Abraxas — Perennial Artisan Ales
Dessert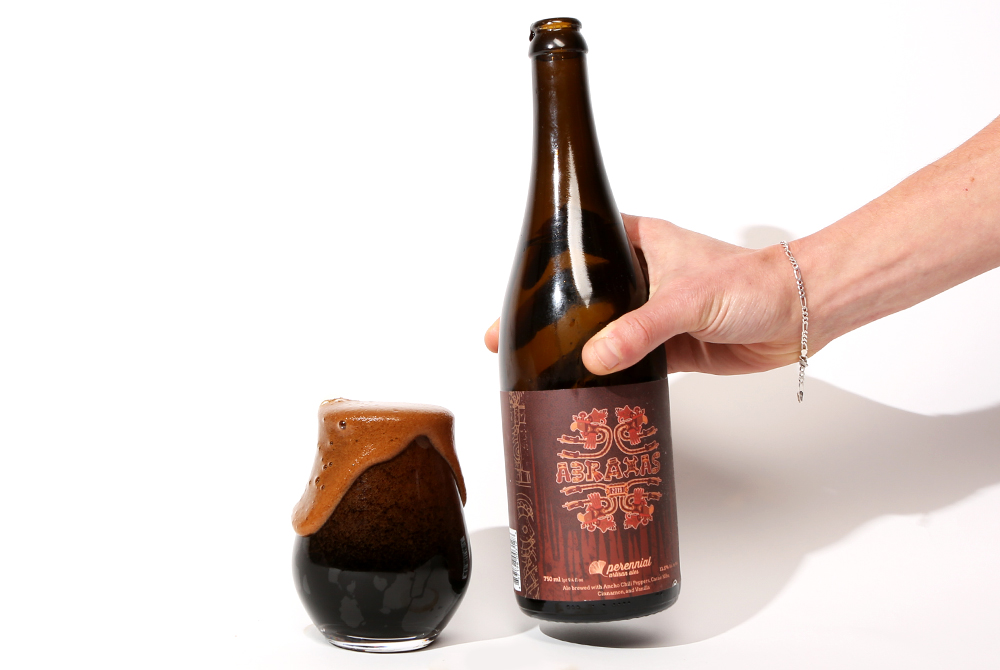 Hopefully by now you've filled your plate with several pieces of pie. Now it's time to bust out the dessert beer. Wyatt suggests "Bourbon Barrel Aged whatever!" Our favorite big, decadent stout is Abraxas from Perennial. Robust and slightly spicy, it's sure to wow anyone at dinner. Wyatt has his own fall stout choice. "There is one beer that has become a holiday tradition for me – Fremont's Coffee Cinnamon B-Bomb. I have it at both Thanksgiving and Christmas, typically sipping it throughout the day, and finishing with a slice of pecan pie."
Magenta — Oxbow Brewing Co.
Wild Card
For a Thanksgiving dinner show-stopper go for this stunning beer from Oxbow. It falls beyond the realm of suggestions made by Wyatt but we know this mixed-fermentation farmhouse ale refermented with Concord grape juice will impress your holiday guests. It straight-up tastes like grape juice and it's delicious.
Wandering Bine — Threes Brewing
Wild Card 2
You could sub in Wandering Bine during the saison course of the evening, but we think this Threes farmhouse ale deserves its own place in the dinner. Dry, funky, and tannic, this beer will be more than welcome during the early parts of your Thanksgiving meal.
And if you're looking to shake things up, bring cider to Thanksgiving
Liked this article? Sign up for our newsletter to get the best craft beer writing on the web delivered straight to your inbox.