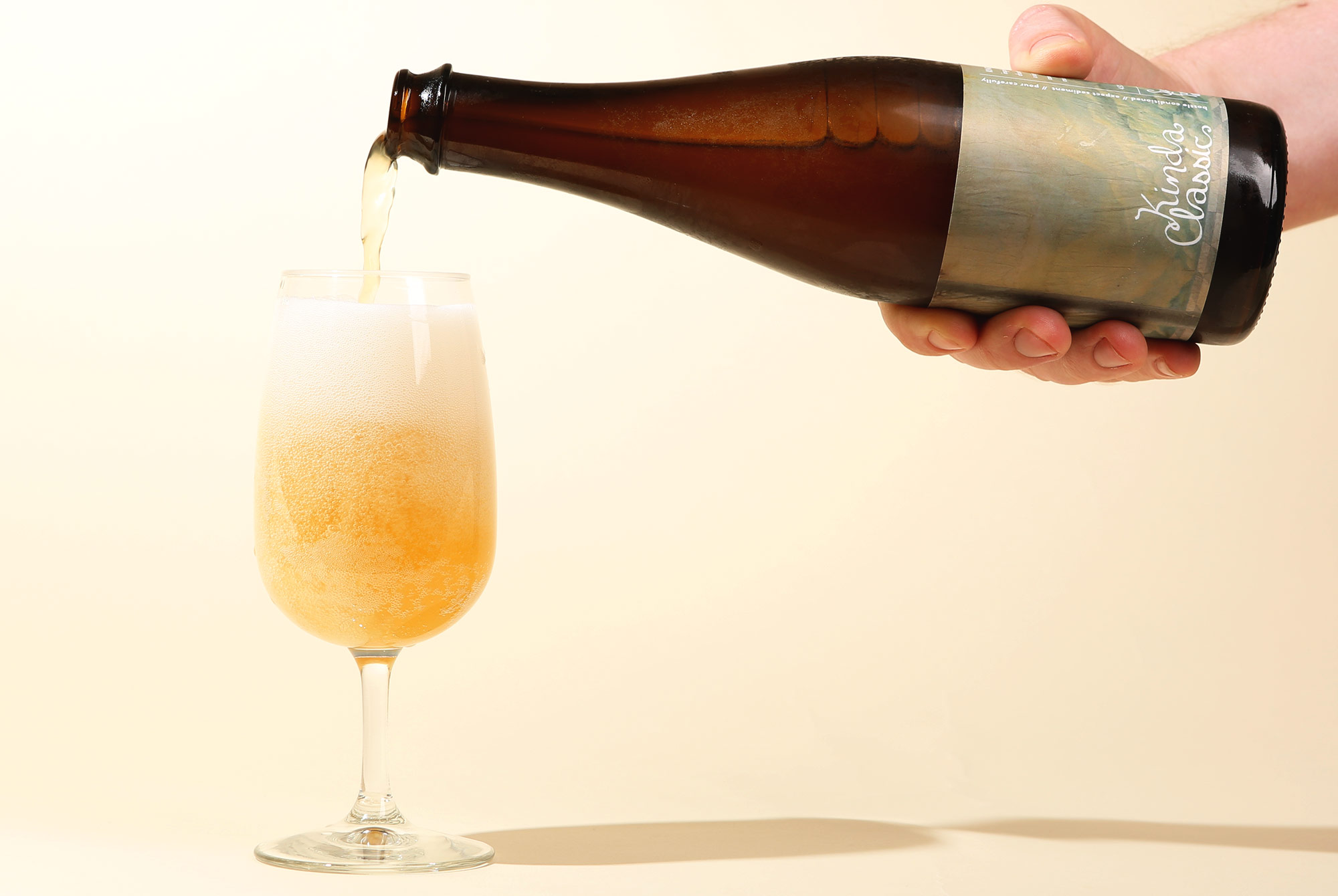 Photography by J. Travis Smith
Kinda Classic at a glance:
Suarez Family Brewery — located in Hudson, New York — is owned by Dan and Taylor Suarez, their child Enzo, and their dog Vanah (or Chicken).
Kinda Classic is a 4.5% ABV Belgian-inspired refresher.
This beer is sold out of the Suarez taproom in 500ml bottles.
Why you should care:
Dan and Taylor Suarez are experts at creating true-to-style, rustic beers like 100 Ft. North and Big Night. Kinda Classic is another example of their incredible skill.
"Like many beers in this category, Kinda Classic is pretty versatile for pairing with many different kinds of food," Dan explains. "For some reason, a bahn mi sandwich instantly popped into my head as something to accompany a cold bottle of this beer." He also suggested pairing this beer with veggies and "brick chicken with lots of garlic and a squeeze of lemon."
Part of what makes Suarez beers so superb is how specific and intentional they are. Kinda Classic evokes a bucolic scene in the Hudson Valley — by way of Belgium. As you sip, imagine sitting in a farmhouse over a plate of cheese on a crisp, spring day. If that description sounds bougie, it should be noted that there's nothing exclusive or pretentious about Dan's beer. It invites you into the Suarez Family.
Dan and Taylor manage to brew exceptional beers of any style. Palatine Pils is easily one of my favorite beers and I fell in love with the mom-and-pop brewery through Slow Bustle, a country beer brewed with raw honey. So grab a bottle of Kinda Classic and introduce your own family to the genius of Suarez Family Brewery.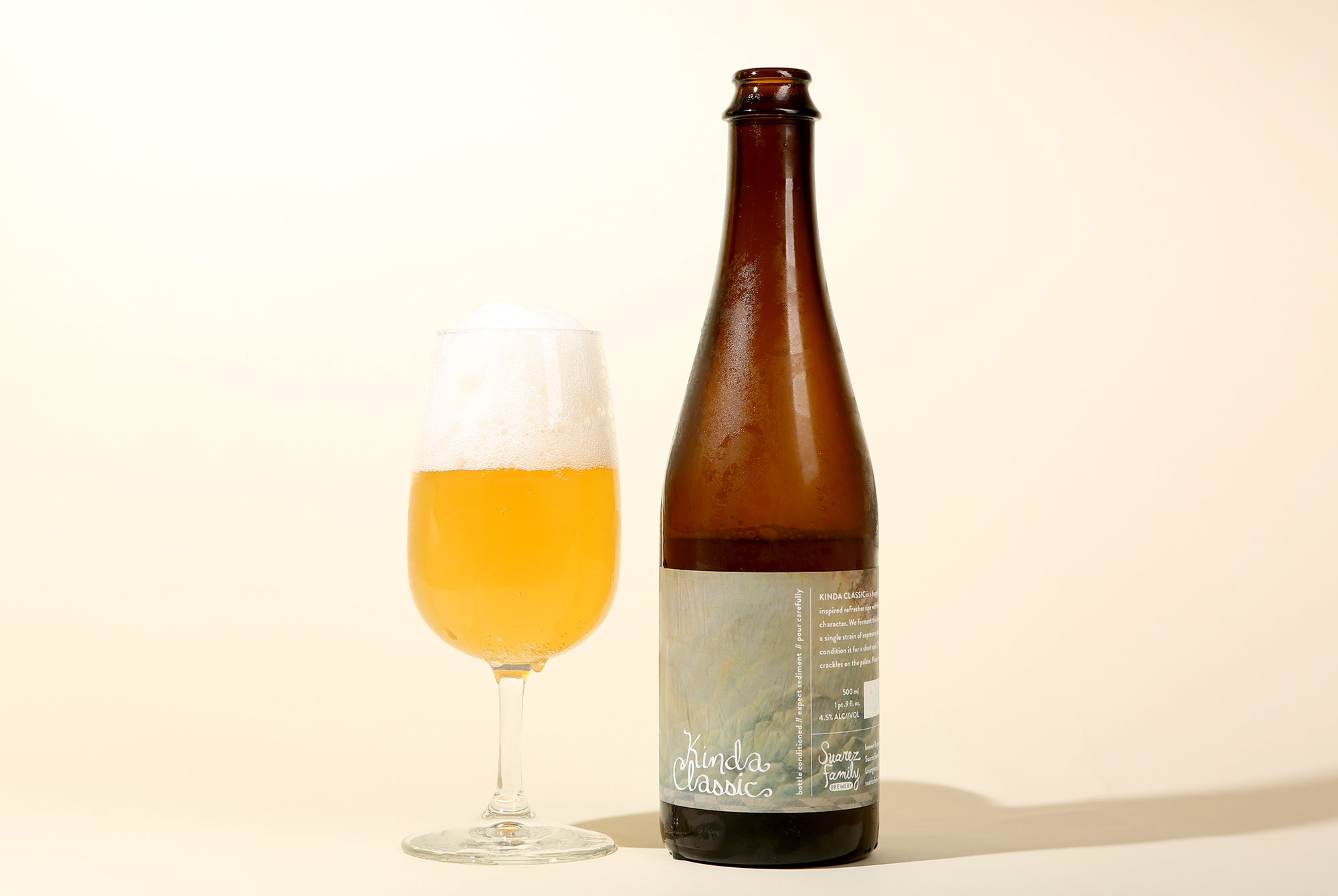 What Kinda Classic tastes like:
White, fluffy foam that lingers in the glass.
Slightly peppery and fresh grass on the nose.
Bright and effervescent taste that prickles the palate.
Pepper, floral notes, soft tea, and maybe a little honey.
All the flavors present in this beer blend together in a perfect springtime taste.
Where to get it:
Kinda Classic is a taproom-only release. Dan told us that the bottles will most likely stick around for about another month, so get up to the brewery! If you can't make it, fear not — Dan has plans to bring the recipe back, maybe even later this year!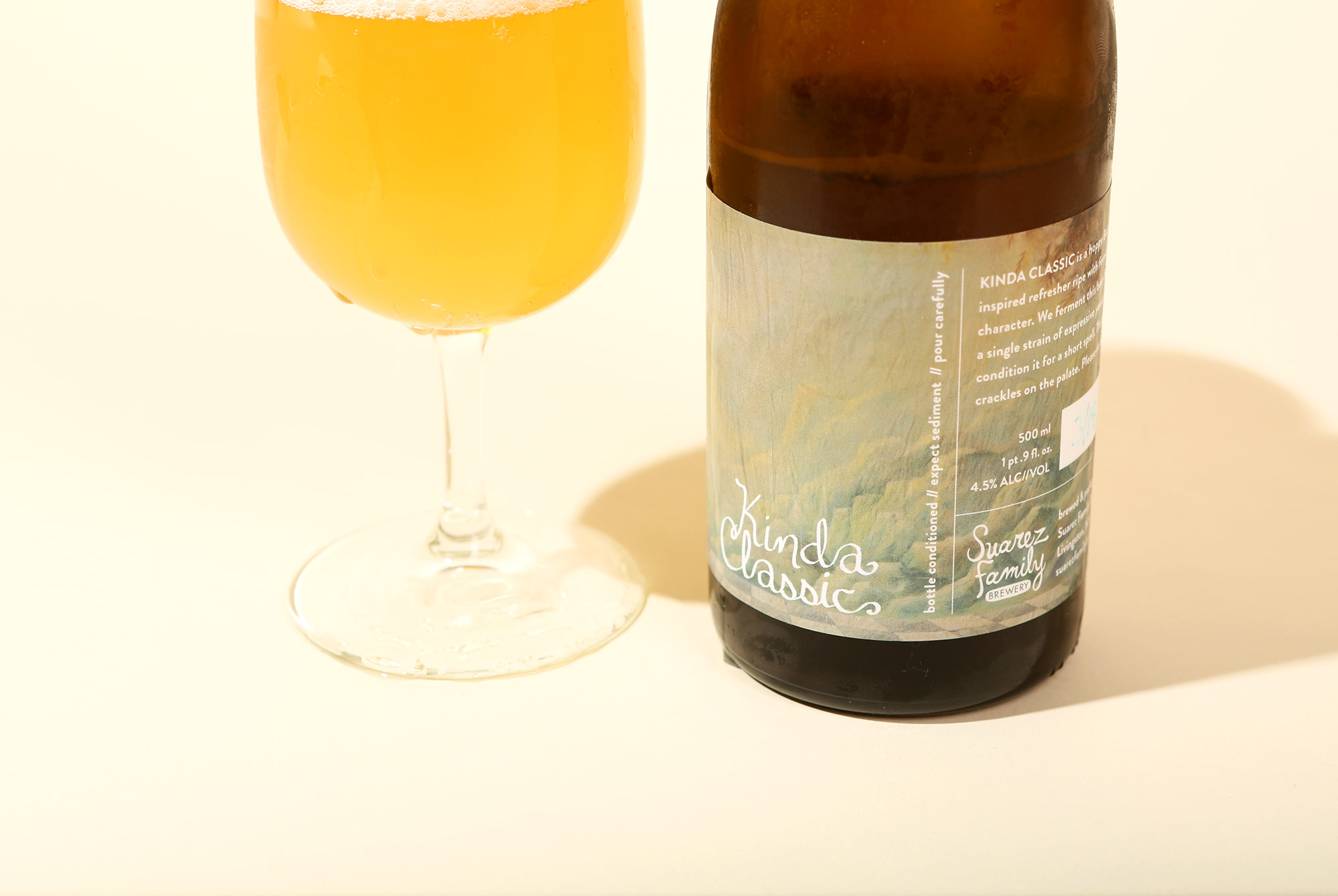 Bottom line:
Suarez Family Brewery is one of the best breweries in the country. Period. I can't overemphasize the nuance, complexity, and balance of their beer. From unfiltered pilsners to farmhouse ales, Dan and Taylor nail just about every beer they brew. Kinda Classic is no exception. Refreshing yet flavorful, this beer will definitely impress your dad on Father's Day. And at 500ml, it's the perfect sharing size. Throw some chicken and veggies on the grill, snag a few glasses, and pop this beautiful bottle on a warm summer evening.