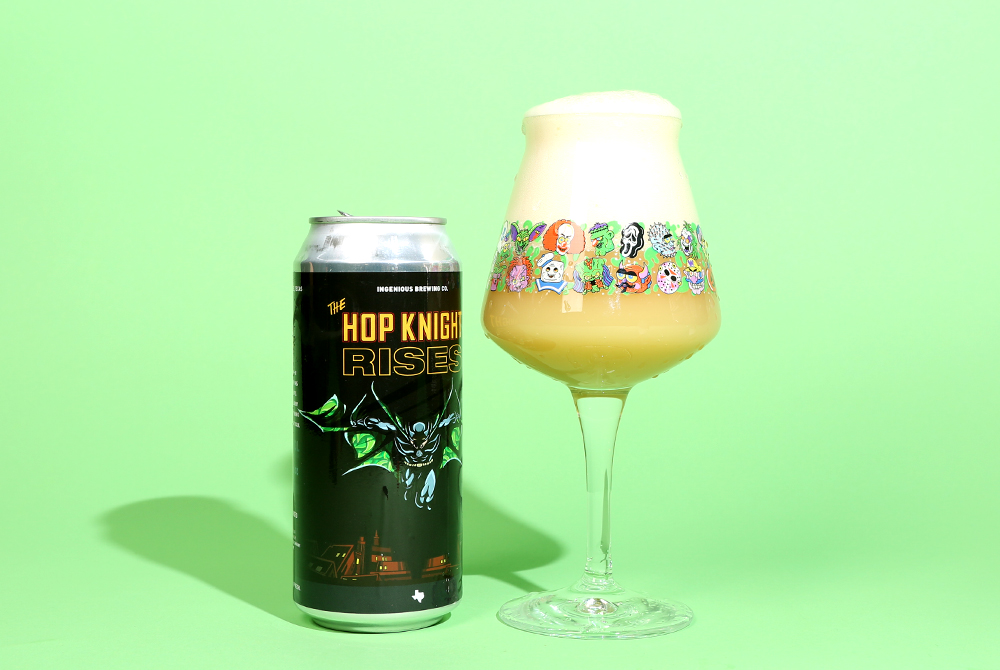 Editor's Note:
Every week we round up the five best beers we tried that week. Have a recommendation? A beer we absolutely need to try? Email us at hello@hopculture.com with your pick.
The new year is off to quite a strange start. I'm not sure what the weather has been like by you, but here in North Carolina it has been unseasonably warm. I wore shorts yesterday! In January!
Even though the weather isn't quite acting like winter, we drank some beer that felt more winter-friendly. A few hearty dark beers worked their way into this list. Here are five of the best beers we drank from January 6th to the 13th.
Quadfather Aged in Cabarnet Sauvignon Barrels
Voodoo Brewing Co. — Meadville, PA
Belgian Quadrupel — This burly beer from Voodoo demonstrates their mastery at barrel work. Quadfather, a base of Belgian quadrupel, was aged in Cabernet Sauvignon barrels. Despite having an ABV of 11.4%, it's decidedly drinkable with a rich depth. Caramel notes blend with a vinous quality and robust wine grape flavors shine through. It's a delicious beer and one worth sharing on a special occasion.
Hold Me Tight
Long Live Beerworks — Providence, RI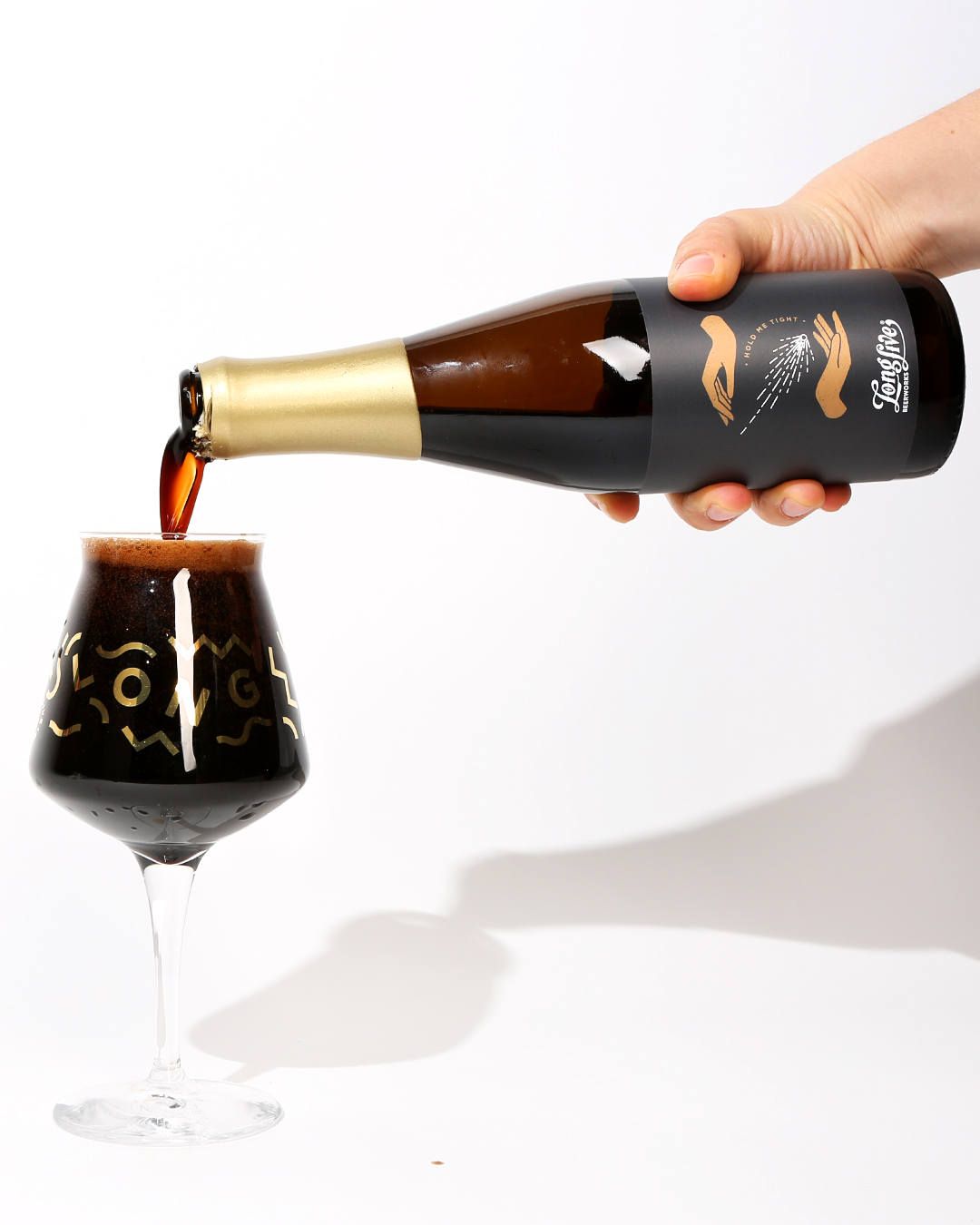 Imperial Stout — Another beer worthy of a special occasion, Hold Me Tight is Long Live Beerworks' 4th-anniversary release. This imperial stout was aged in barrels with toasted coconut and vanilla beans. The vanilla adds a warmth and roundness to the beer, which had some lovely barrel characteristics. Plus, the coconut added a gentle and subtle pop to this rich, chocolatey stout. It was a true delight.
The Hop Knight Rises
Ingenious Brewing Co. — Humble, TX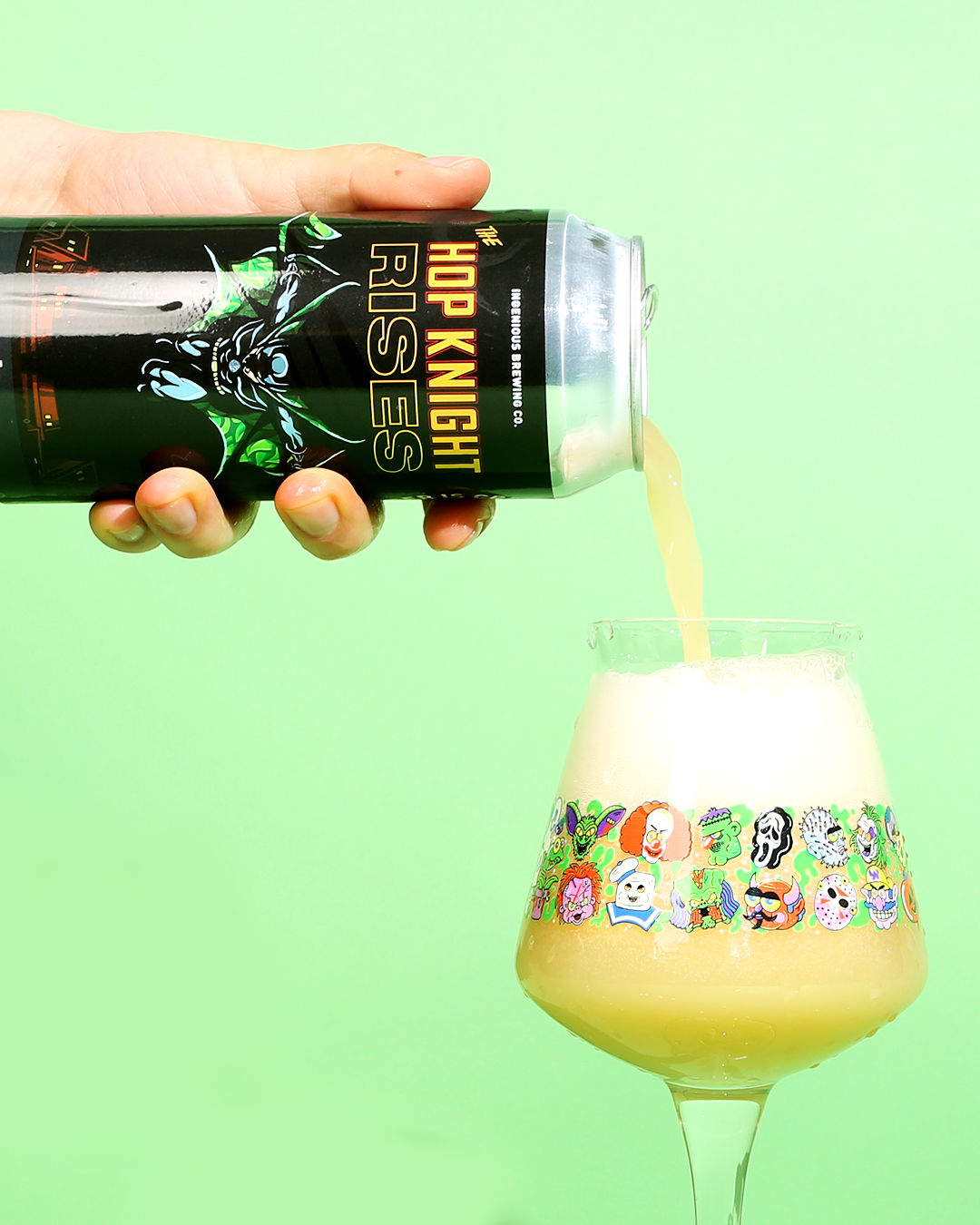 Triple IPA — Ingenious continue to dominate the hazy IPA scene in Texas. The Hop Knight Rises, part of their series of Batman-themed beers, delivers intense hoppy flavors. Immediately on the aroma was huge citrus and tropical fruit notes. Similarly, upon first sip, we were overwhelmed by fruit juiciness. That then cascaded into a sharp bitterness and a bit of hop spice. That sharpness will likely fade away with some time on this beer. But, either way, the beer demonstrates Ingenious' grasp on New England IPAs.
Juice Money
Free Will Brewing Co. + Imprint Beer Co. — Perkasie, PA + Hatfield, PA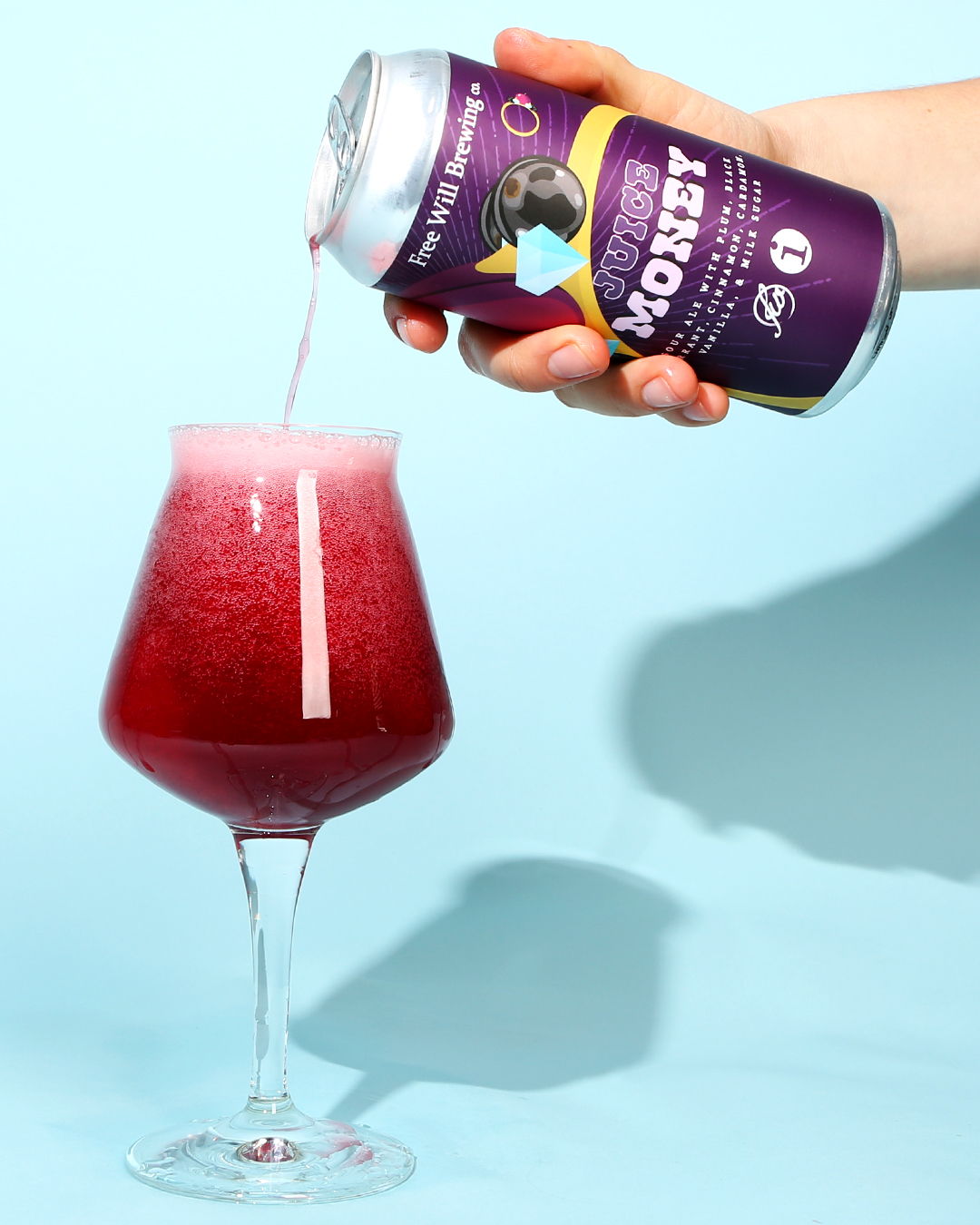 Sour Ale — This beer was all fun. The vibrant color was mesmerizing and the addition of lactose nearly made this beer to yogurt-y but the fruit and spice kept it in balance. Rich plum and black currant flavors dominate with a vanilla sweetness and delicious punch of cinnamon. Plus, each sip ended with a slight acidic note to remind you this is indeed a beer and not fruit juice–even if it feels like it might be.
Valiant Thor
Our Mutual Friend Brewing Co. + Speciation Artisan Ales — Denver, CO + Comstock, MI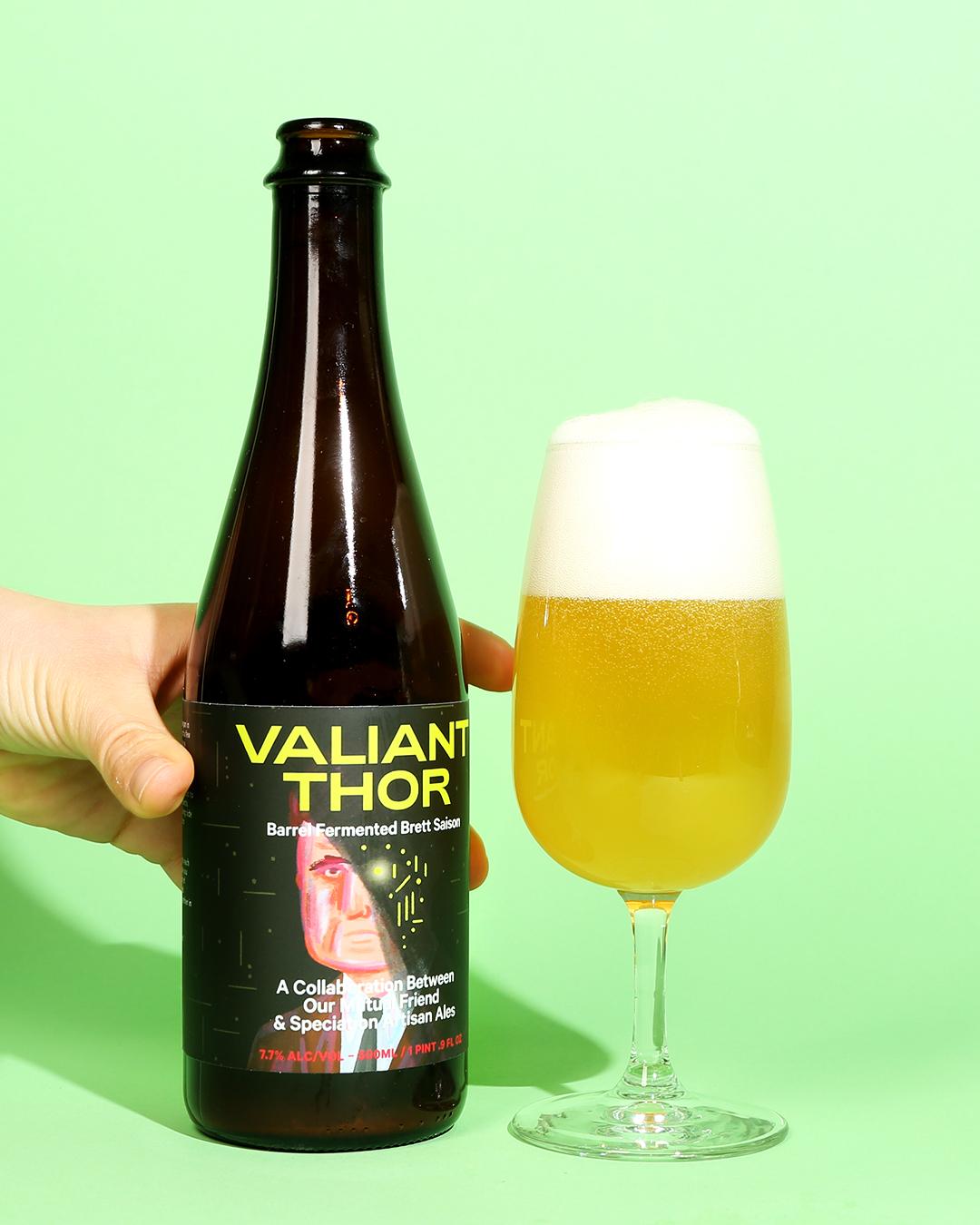 Barrel-aged Saison — When Our Mutual Friend and Speciation get together, good things are bound to happen. Valiant Thor was an exquisite barrel-aged saison with a typical funkiness as well as a dominant citrus flavor. Plus, we could taste the traditional saison ester qualities you'd look for in the style. An all-around excellent beer.
Liked this article? Sign up for our newsletter to get the best craft beer writing on the web delivered straight to your inbox.