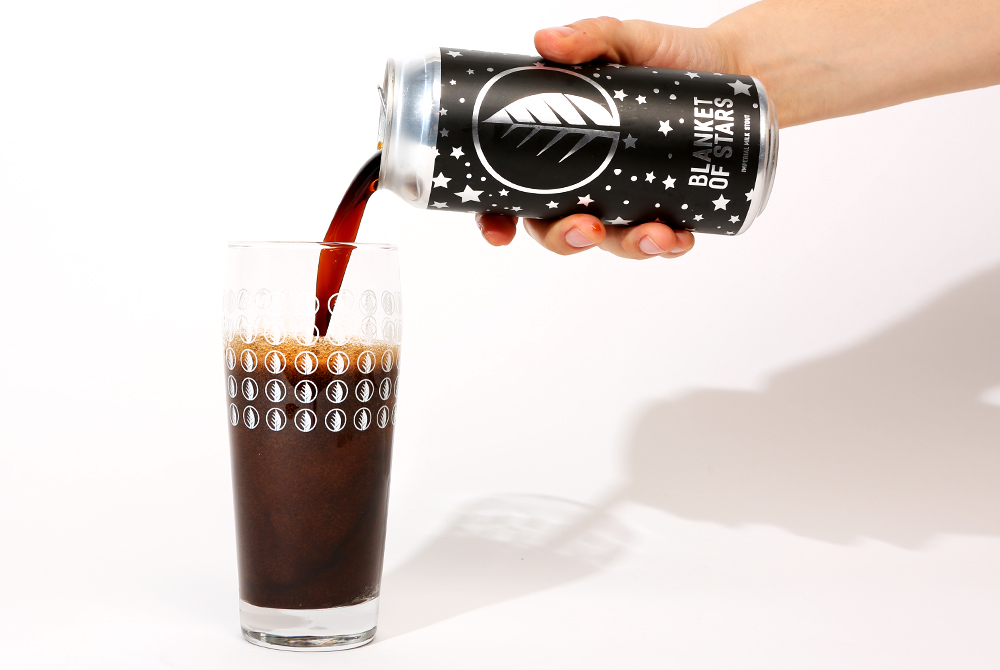 Editor's Note:
Every week we round up the five best beers we tried that week. Have a recommendation? A beer we absolutely need to try? Email us at hello@hopculture.com with your pick.
We hope you all had a lovely Thanksgiving holiday! Ours were pretty quiet but it was nice being home with friends and family for a calm few days. Then, the mayhem of Black Friday and Cyber Monday of course. (Ahem, you can get free shipping on the Hop Culture store with code HCCYBERSHIPPING until the end of the day.)
This week turned into a stout heavy one, which is fitting as the weather chilled quite a bit. And we didn't mind. Here are five of the best beers we drank from November 25th to December 2nd.
Thunder Bear
Tampa Bay Brewing Co. + Brewski — Tampa Bay, FL + Helsingborg, Sweden
New England IPA — We didn't have much familiarity with Tampa Bay Brewing Co., but we noticed that they had been working with some high-profile breweries and close colleagues so we figured they worth trying. And boy were we right. This collaboration with Sweden's Brewski was an excellent hazy IPA. Beautiful citrus juice notes in the aroma and flavor, and it went down silky smooth. We're definitely keeping Tampa Bay Brewing Co. on our radar.
Wooden Spoon & Whisk: Vanilla Maple Breakfast Scone
Wiley Roots Brewing Co. — Greeley, CO
Imperial Milk Stout — And now we're diving into all of the stouts. This was essentially liquid breakfast pastries; the Wooden Spoon & Whisk series from Wiley Roots attempts to translate pastries and desserts into stouts. This edition was exquisite with huge maple notes in the aroma. Plus, it had a flaky crust meets vanilla flavor that was superb.
Abraxas (2019)
Perennial Artisan Ales — St. Louis, MO
Imperial Stout — Abraxas is one of my favorite stouts of all time. The various iterations are excellent, especially the barrel-aged versions, but every year I'm content with the base stout. Abraxas is an imperial stout brewed with ancho chilies, cinnamon, and vanilla beans resulting in a slightly sweet, slightly spicy, all delicious beer. It made for a great Thanksgiving dessert beverage and I could happily sip this all winter long.
Stacks of Coconut
Great Notion Brewing — Portland, OR
Pastry Stout — Back to the realms of dessert, we have Stacks of Coconut from Great Notion. We'd often praised Great Notion for their ability to produce baked good flavors in their beers and this is no exception. Stacks of Coconut, an imperial breakfast stout, was brewed with maple syrup and conditioned on coconut and coffee. It's a robust beer with big flavors that manage to meld together well. And, when paired with an actual short stack of pancakes, makes for a pretty spectacular meal.
Blanket of Stars
Deciduous Brewing Co. — Newmarket, NH
Pastry Stout — This was sweet. Blanket of Stars was, in my mind, the epitome of pastry stout. It was basically a liquified cake with strong melted milk chocolate, vanilla, and brownie batter flavor. I could understand if it were too sweet for some folks but the experience was magical and I'd highly recommend trying at least a small glass of this one.
Liked this article? Sign up for our newsletter to get the best craft beer writing on the web delivered straight to your inbox.