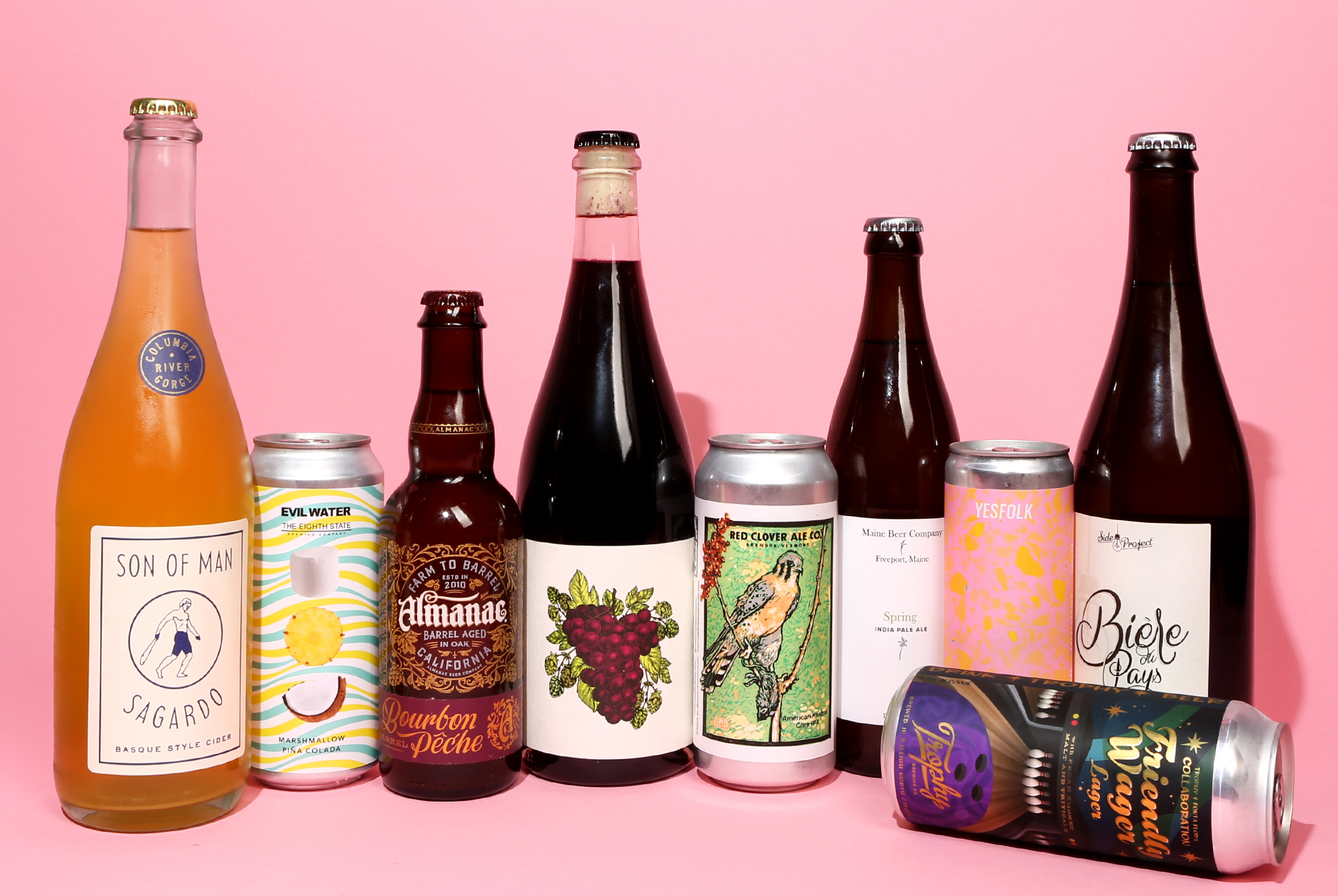 Photography by John A. Paradiso
With travel restrictions in place to counter this global pandemic, more and more of us are finding ourselves stuck inside, wondering whether we've waited long enough to have that second, third, or even fourth lunch.
Though social distancing prohibits traditional gatherings, many beer enthusiasts are finding workarounds. Whether it's standing the requisite 6 feet away or making do with Zoom (ugh), they're managing to keep up a sense of community while still enjoying a few cold ones with friends.
This spring, in particular, has presented plenty of challenges, the least of which is getting a hold of beer. Typically with our seasonal roundups, we try to have a mix of regional releases as well as beers that might only be available at the brewery.
However, those distinctions are now moot. That being said, we know many breweries included in this list are offering to-go orders or even local delivery. Plus, many of these breweries have beer available on Tavour.
Additionally, we included a few beers from the Hop Culture cellar. We encourage you to pop open a beer you've been holding for a while.
As always, we want to reiterate that you can enjoy any beer in any season. For instance, although it's spring, we've peppered in a few full-bodied stouts and barrel-aged sours amidst the light lagers and spritzy farmhouse ales.
Should you find yourself in need of some guidance in these uncertain times (aren't we all?), we've compiled a list of the 20 of the best beers for Spring 2020. The beers are presented in alphabetical order by brewery.
Our Favorite Beers for the Spring of 2020
Bourbon Barrel Peche
Almanac Beer Co. — Alameda, CA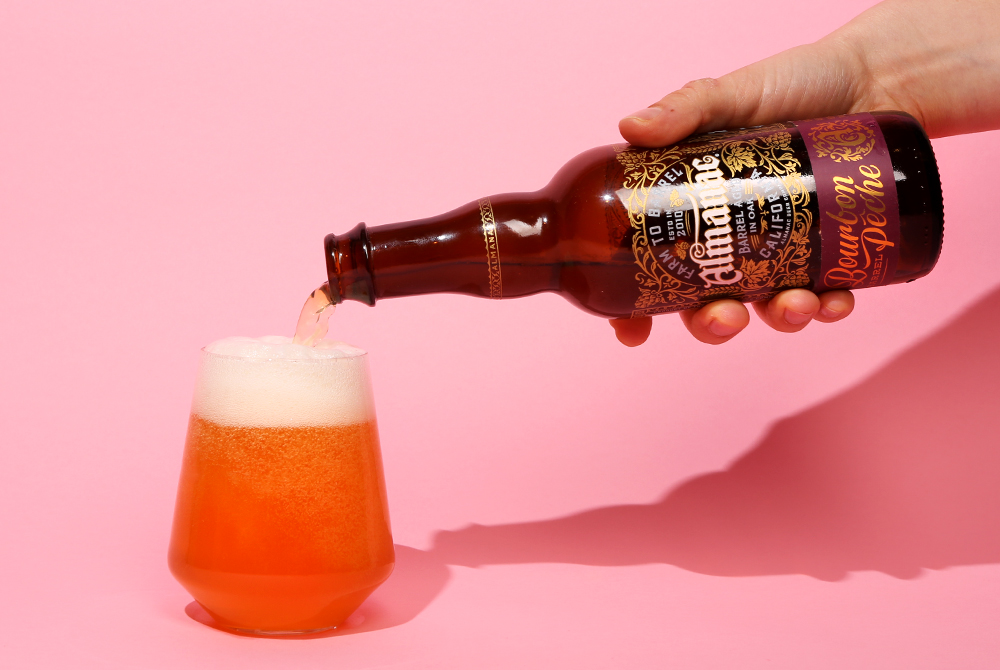 Sour Farmhouse Ale — One of the more complex beers on this list, Almanac's Bourbon Barrel Peche pairs fruity tartness with notes of bourbon and vanilla. The result is a delicious mixed-culture Sour Farmhouse Ale.
Even with mild flavors like peach and apricot, the bourbon wasn't overwhelming. Plus, the addition of vanilla added a touch of gentle sweetness and rounded out the sharper flavors.
I'm a sucker for a good Farmhouse Ale and this one didn't disappoint.
Get $5 Off Your First Almanac Delivery with code DRIZLYDEAL
Trompe l'Oeil
Antiques on High — Columbus, OH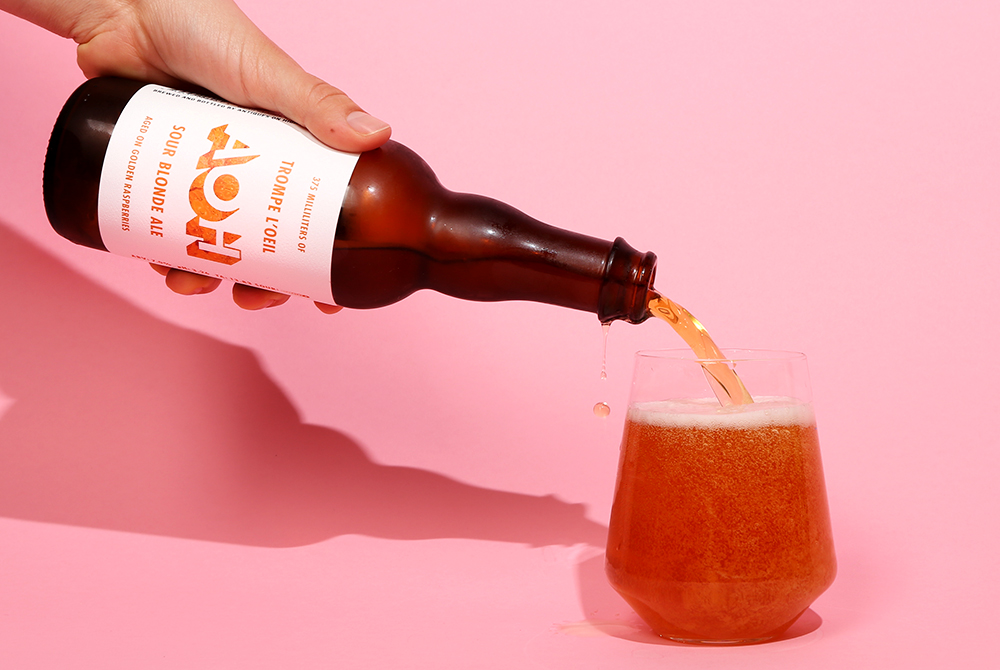 Sour Blonde Ale — We were absolutely floored by Seventh Son's Qahwah coffee stout. It perfectly matched the richness we crave in Arabic coffee.
Spoiler alert: Seventh Son has sour bangers coming out of their sister brewery Antiques on High. Trompe L'Oeil, a blonde ale with golden raspberries, embodies everything the offshoot aspires to be: experimental and wild. This beer in particular leads with quite a bit of tartness but the flavor will become pleasantly mellow as you sip.
Oh, and for those of you who don't know, Trompe L'Oeil is French for an art technique creating the illusion of three-dimensions. However, there's nothing illusory about this ale––it's all raspberry goodness.
Walk the Earth Blend No. 4
Archetype Brewing Co. — Asheville, NC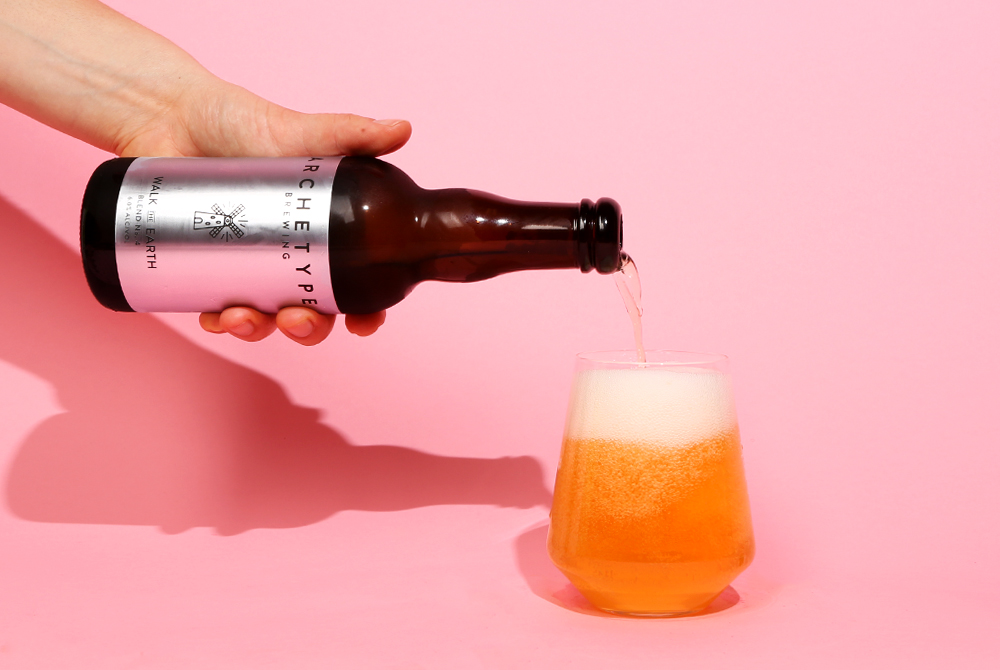 Saison — At Hop Culture, we're big Archetype fans, and we're happy to see that the Asheville brewery delivered a successful wine-forward beer with Walk the Earth Blend No. 4.
The beer is funky, dry, and effervescent–everything you'd look for in a refreshing saison.
This edition of Walk the Earth is ideal for food pairings with a light peppery spice floating amidst the floral and citrus flavors. Although it feels special and worth holding on to, we urge you to simply seize the moment and enjoy.
Idyll Days Pilsner
Brewery Ommegang — Cooperstown, NY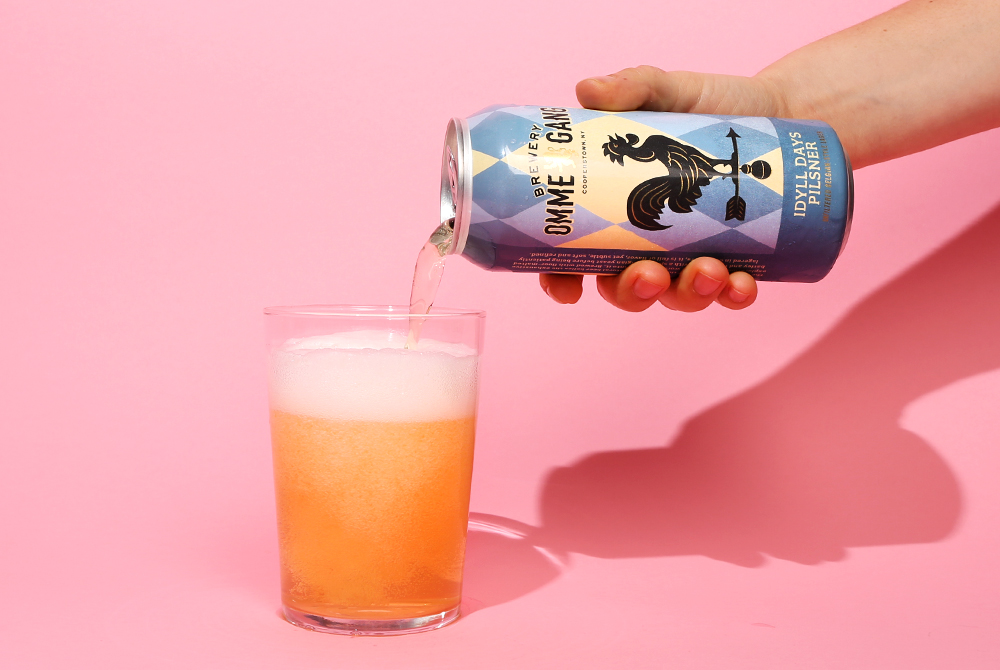 Pilsner — Lagers were one of our top trends for 2020 and rightly so. Gone are the days of fridges stuffed with nothing but IPAs.
Idyll Days from Brewery Ommegang is a classic, simple brew with perhaps too prescient of a name. These lazy days spent at home are fully "pilsner appropriate."
In "normal" conditions, we'd suggest hosting a BBQ and stocking a cooler of Idyll Days Pilsners. But, in these times, a virtual hang and an Idyll Days is the next best thing.
Get $5 Off Your First Brewery Ommegang Delivery with code DRIZLYDEAL
Spatial Awareness
Divine Barrel Brewing — Charlotte, NC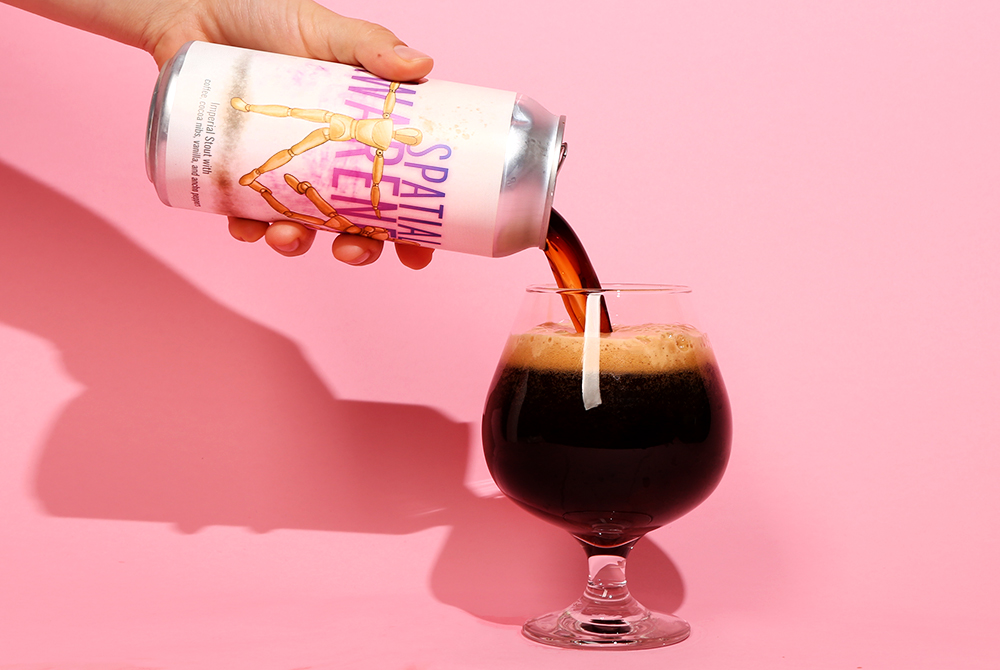 Imperial Stout — Coffee stouts seem to come a dime a dozen in the craft beer world, but Divine Barrel's Spatial Awareness is one that should be on your radar.
The coffee is balanced out perfectly by the cocoa and vanilla, meaning this brew trends more towards hot chocolate than it does boozy cold brew. With a little bit of heat from the ancho peppers to wake things up, this is a great pick for those spring evenings when winter just won't quit.
Weekend Warrior
Double Nickel Brewing Co. — Pennsauken, NJ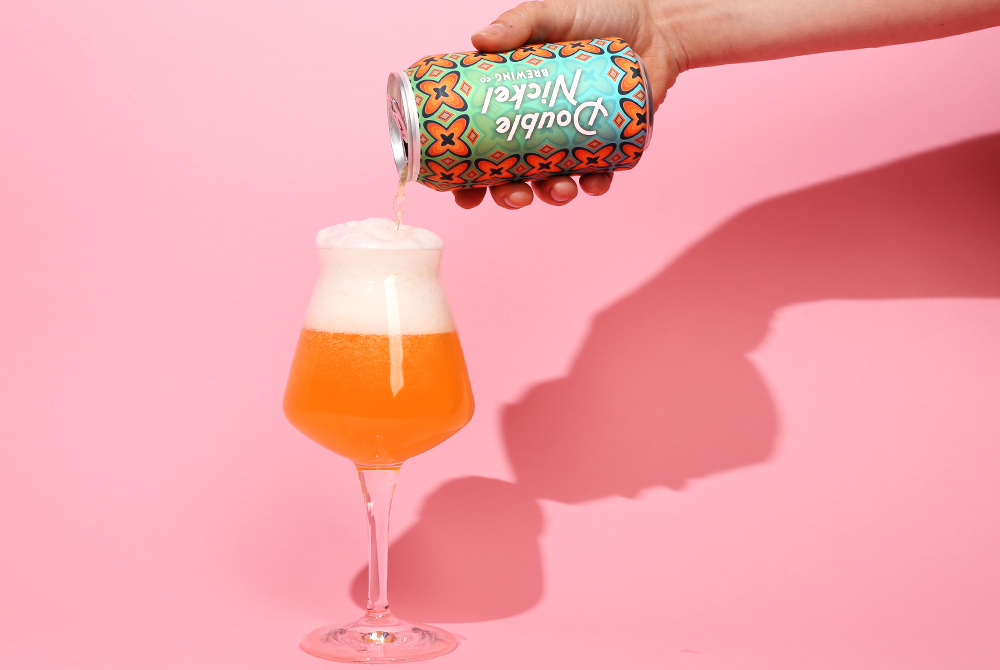 Hazy Pale Ale — Despite being stuck indoors every day, the weekend still feels like the glorious weekend. Sleep in, make a big plate of pancakes, and crack open Weekend Warrior.
This 5.8% hazy pale ale packs a punch with tropical fruits, freshly squeezed OJ, and a touch of apricot.
The best part? Double Nickel's crushable beer comes in 12 oz. cans, meaning you can feel comfortable working through a few over the weekend.
Get $5 Off Your First Double Nickel Delivery with code DRIZLYDEAL
Eat the Rich
DSSOLVR — Asheville, NC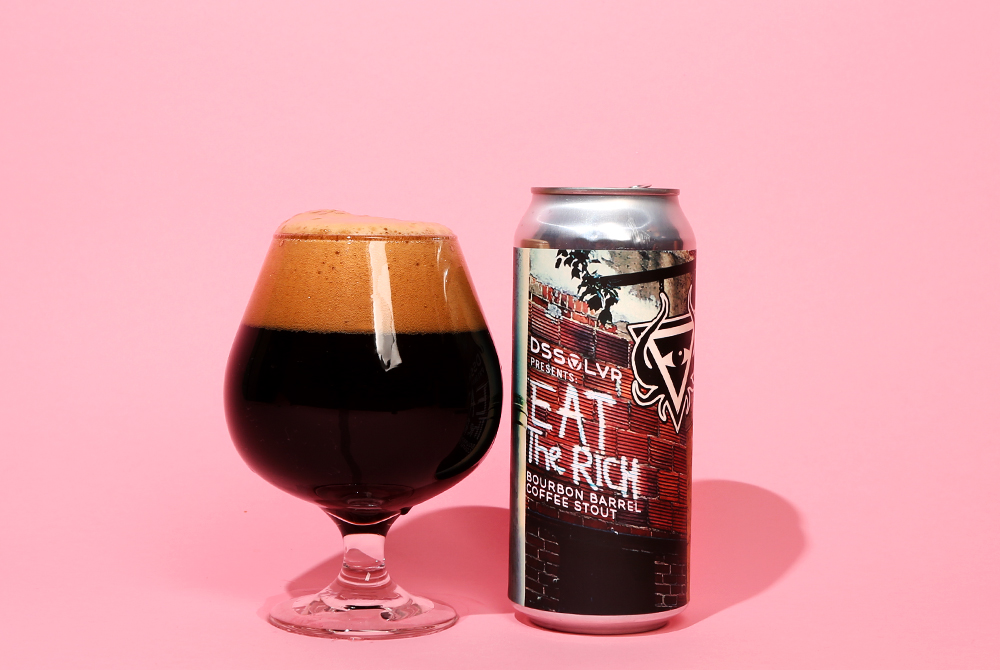 Stout — While this 5.5% ABV Bourbon Barrel Coffee Stout may not pack the high-octane boozy punch that so many often do, we think it's better because of it.
Brewed with bourbon barrel-aged coffee from Hoof Hearted Coffee, Eat the Rich foregrounds this beer with tons of chocolatey flavor.
Although the final product tastes more like cold brew than a an adjunct-laden pastry stout, that's not a bad thing. This beer somehow manages to be both full-bodied and refreshing.
If you haven't been following DSSOLVR, they've been on a roll this year. In the past few months, they've put out tons of quality beer, and they didn't miss a beat with this one.
Marshmallow Pina Colada
Evil Twin Brewing NYC + The Eighth State Brewing Co. — Queens, NY + Greenville, SC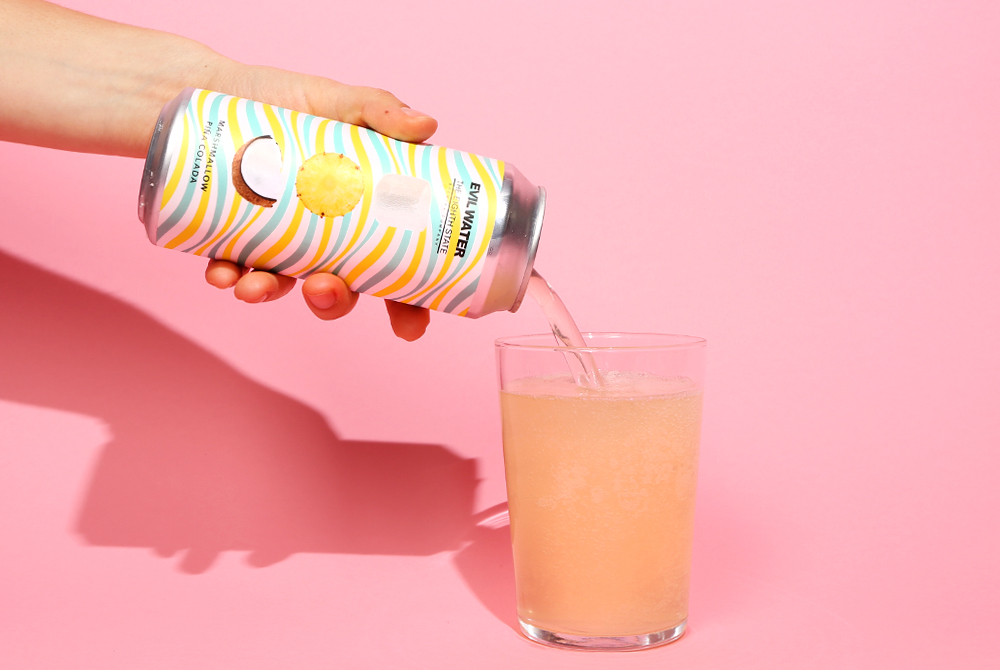 Hard Seltzer — Can you say crisp and bright? This one might skew toward summer and have us thinking of better days (read: post-quarantine) on sandy beaches, but it's also a great option for those #stayathome driveway getaways.
Personally, I've been treated to a few 80+ degree days here in North Carolina, and the only thing my sunglasses and flip-flops needed was one of these tasty seltzers. And some sunscreen.
Get Evil Twin Delivered Now on Tavour
Timbo Pils
Highland Park Brewery — Los Angeles, CA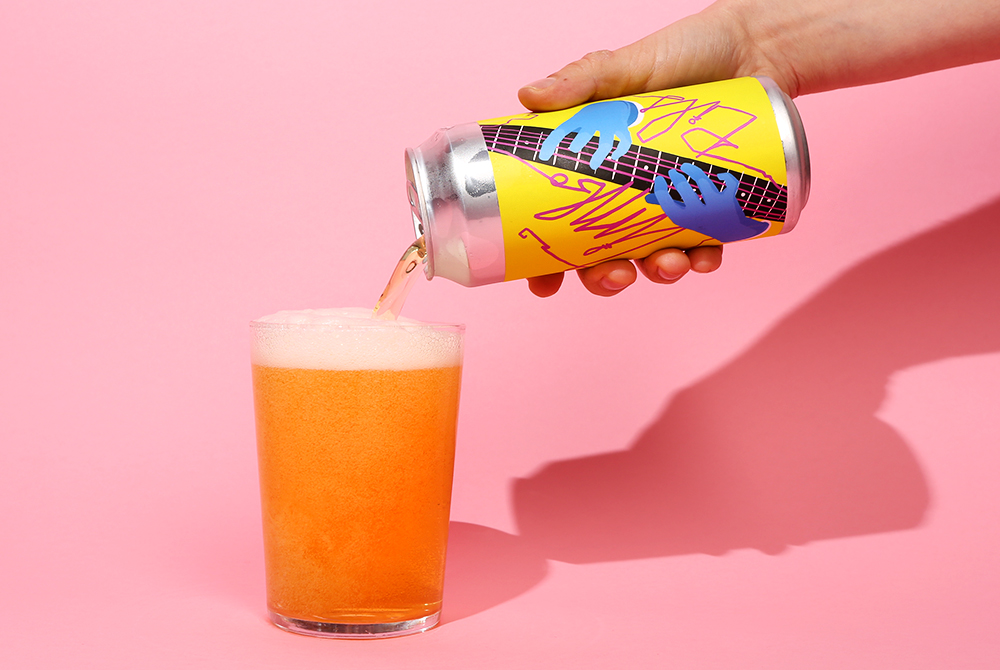 Pilsner — Nothing says "spring" like a sip from a refreshing pilsner.
Los Angeles' Highland Park nails it with just about every style but we're particularly fond of their lagered beers.
Floral, slightly biscuity, and a touch fruity, this is a beautifully balanced beer. Even for those who are less Pilsner-inclined, this one is a treat.
Get Highland Park Delivered Now on Tavour
Spring
Maine Beer Co. — Freeport, ME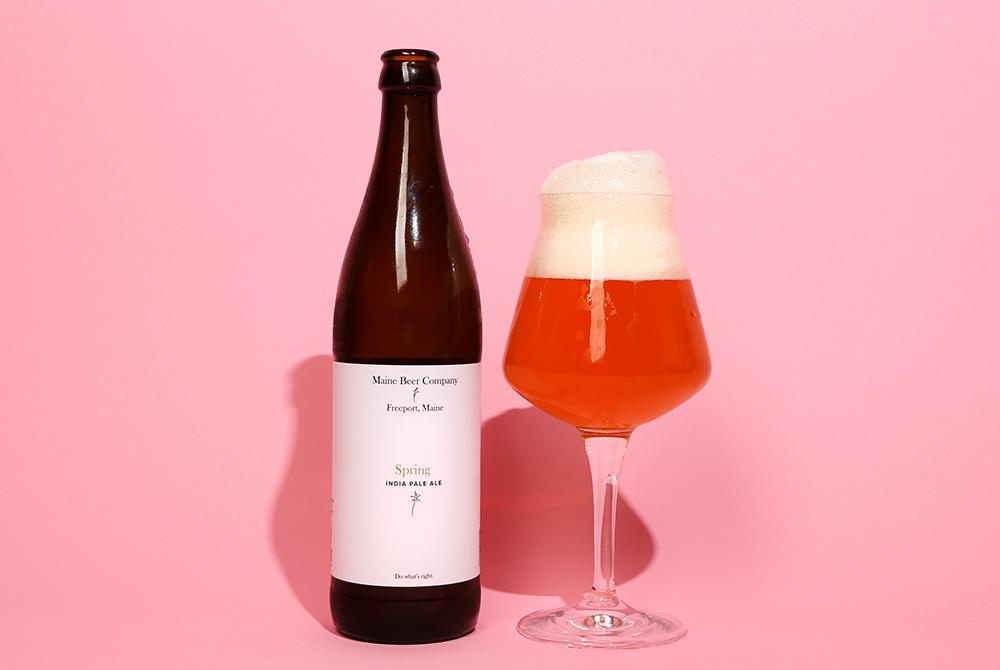 IPA — Maine Beer Co.'s Lunch IPA has been a longtime staple of mine. When I heard they were releasing a springtime beer, I knew I had to try it.
Spring in Maine may look different this year, but that's not to say this IPA was lacking in seasonal style. While you'll find some tropical flavors, we got full vernal vibes with floral and bright citrus notes.
Get $5 Off Your First Maine Beer Co. Delivery with code DRIZLYDEAL
King of Carrot Flowers
Ratio Beerworks — Denver, CO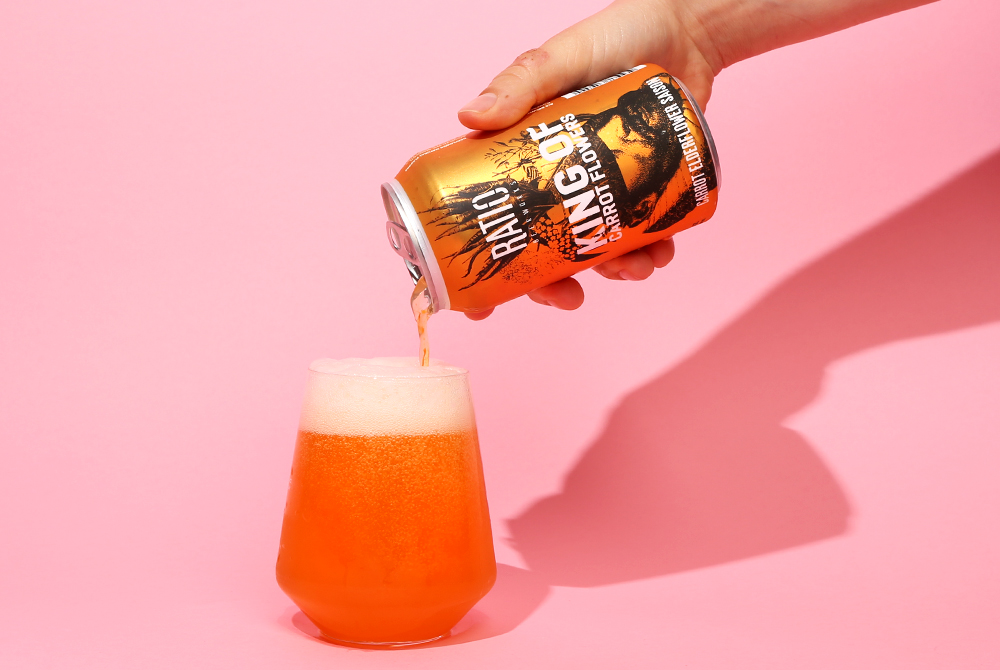 Carrot Elderflower Saison — It's no surprise that a beer unlike any other would pour a color unlike any other (you'd be forgiven for thinking someone had swapped in a V8 when you weren't looking).
With the carrot delivering earthy, root vegetable flavors and the elderflower hitting the floral high notes, this takes the notion of a saison and cranks it up to 10.
What better way to celebrate the spring than enjoying this bounty? All hail and long live the king!
American Kestrel
Red Clover Ale Co. — Brandon, VT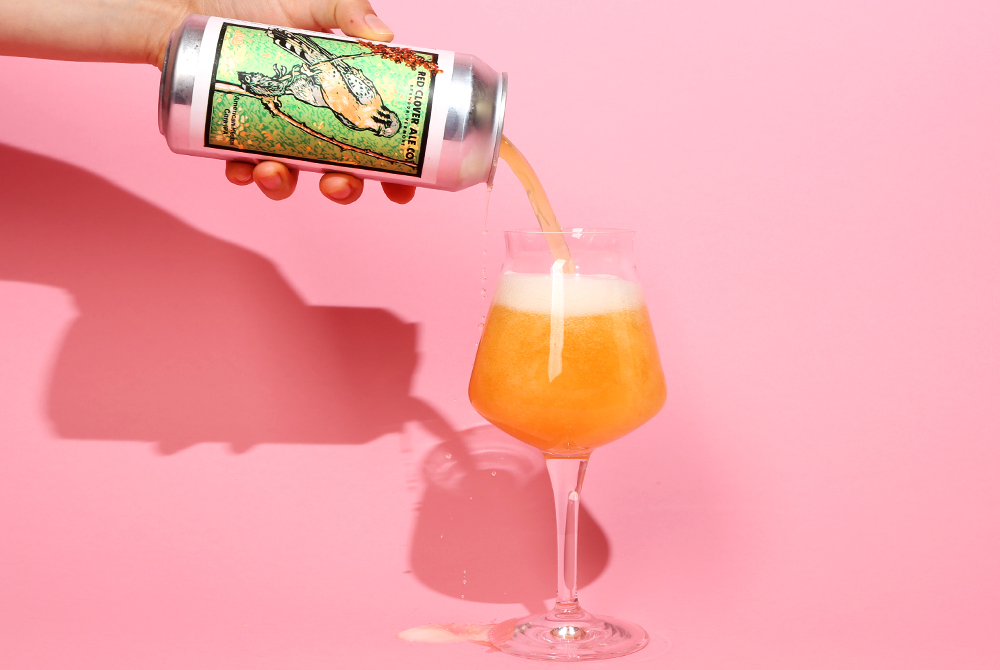 IPA — We first tried Red Clover Ale Co.'s American Kestrel IPA way back in February. But this offering was so good, we had to include it in our roundup.
By itself, the springtime label on this can made it a candidate for the list. But when the beer is up to snuff, too? Talk about a shoo-in.
Sagardo
Son of Man — Columbia River Gorge, OR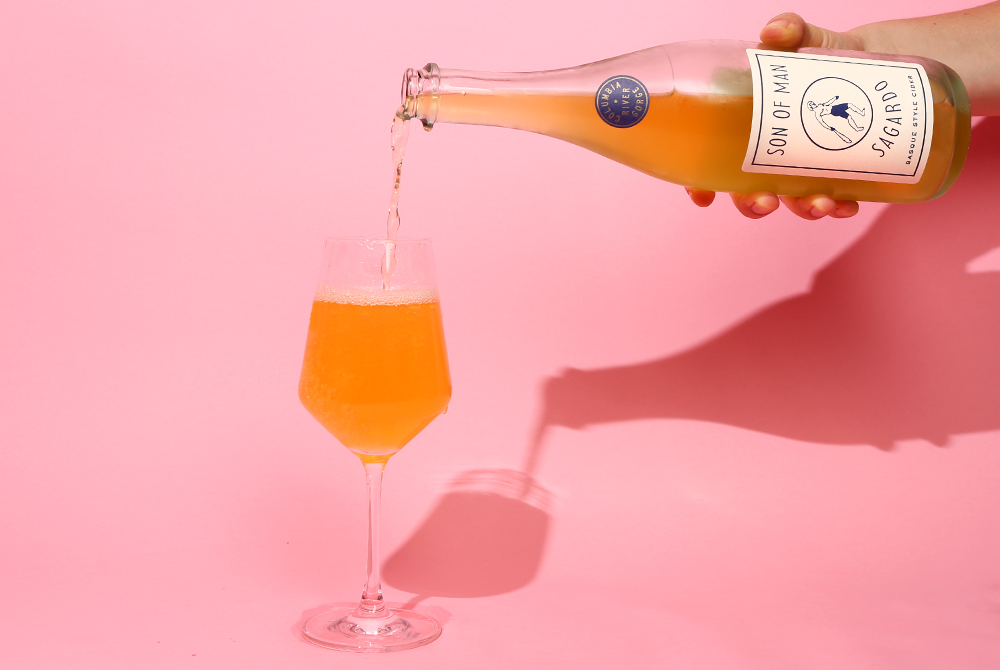 Basque Cider — We've written at length about the majesty of the refreshing Basque Cider styles of Son of Man. As a result, you should already know why we've included it as a springtime must-have.
The Basque Cider tradition is all about simplicity. Sagardo should be affordable, effervescent, and taste like apples.
Son of Man's Sagardo hits all those notes and then some. Cidermaker Jasper Smith, founder of Son of Man, has transported the lively, lightly funky cider of the Basque Country to Oregon's Columbia River Gorge.
Bière du Pays
Side Project Brewing — St. Louis, MO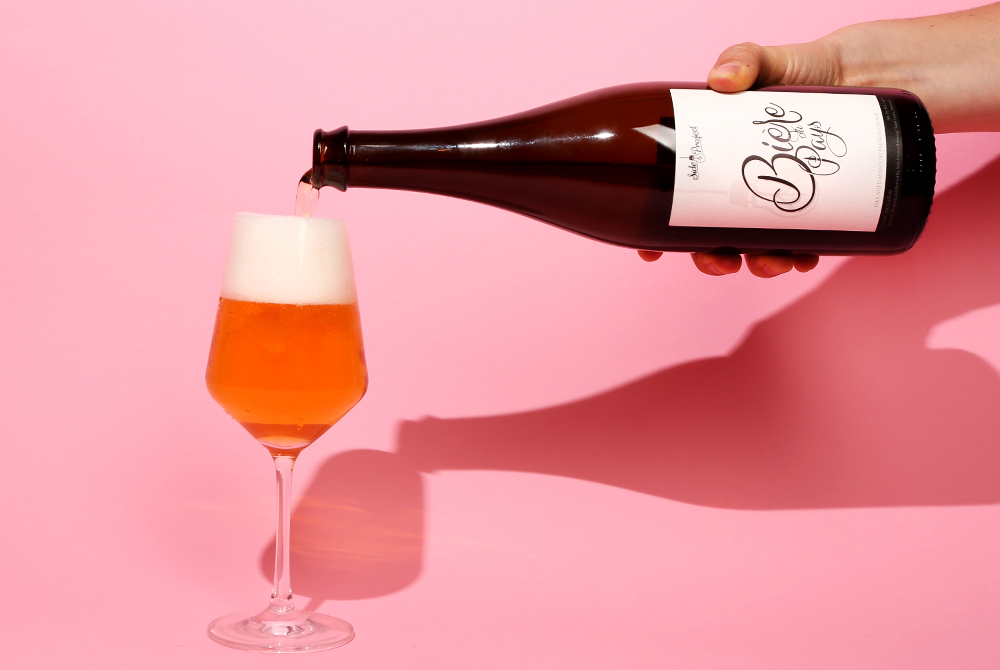 Farmhouse Ale — I'm pretty sure this bottle is from 2018? We don't remember. We pulled this Missouri Farmhouse Ale from deep within the Hop Culture cellar. Because, why not?
Bière du Pays is a stunning reinterpretation of Belgium's classic saisons from the masters at Side Project Brewing. Fermented with Missouri yeast and aged in wine barrels, Bière du Pays becomes a lively, rustic masterpiece.
The beer is delicate yet confident enough to withstand just about any pairing. And, best of all, easily sippable. Ideally from a wicker rocking chair on your front porch. But maybe that's just us.
Get Side Project Delivered Now on Tavour
Friendly Wager
Trophy Brewing Co. + Fonta Flora Brewery — Raleigh, NC + Morganton, NC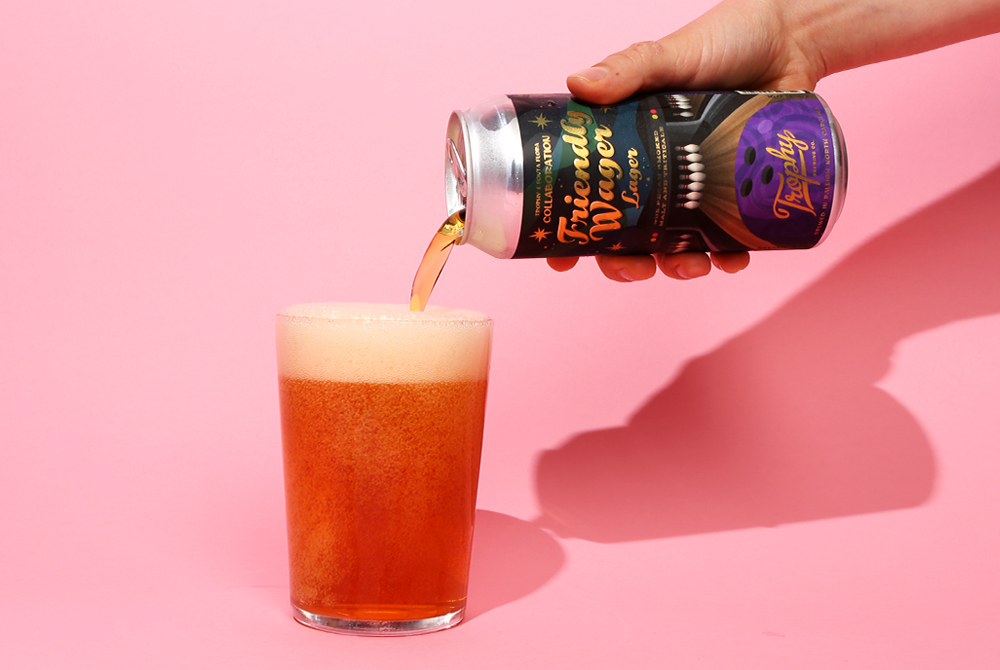 Lager — Friendly Wage sees two excellent North Carolina breweries link up. This beer, like many of the lagers on this list, is exceedingly refreshing. But, it also offers a nutty, smokiness due to the inclusion of North Carolina pecan-smoked malt.
While this particular beer might take a bit of getting used to, but we promise it delivers.
Alone and Adrift
Vitamin Sea Brewing — Weymouth, MA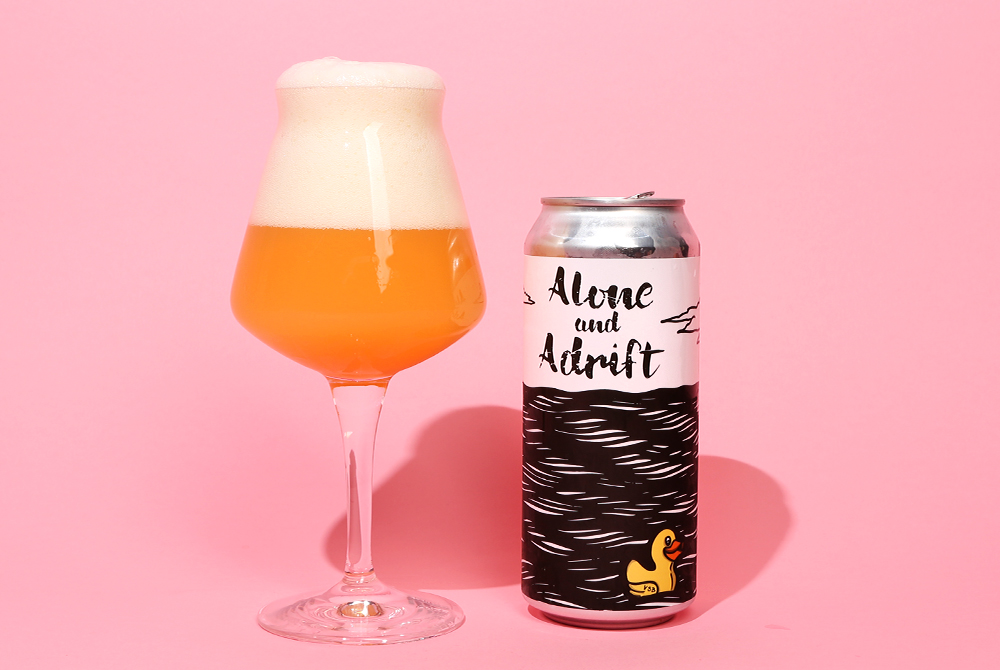 New England IPA — Vitamin Sea has dialed in the hazy IPA.
Alone and Adrift, hopped with Citra and Nelson hops, bursts with mango, orange, and white wine flavors. Plus, the mouthfeel is chewy and pulpy creating a fully rounded drinking experience.
At only 6.8%, you certainly shouldn't feel guilty enjoying this beer solo.
Whoa Jack
Wild Mind Artisan Ales — Minneapolis, MN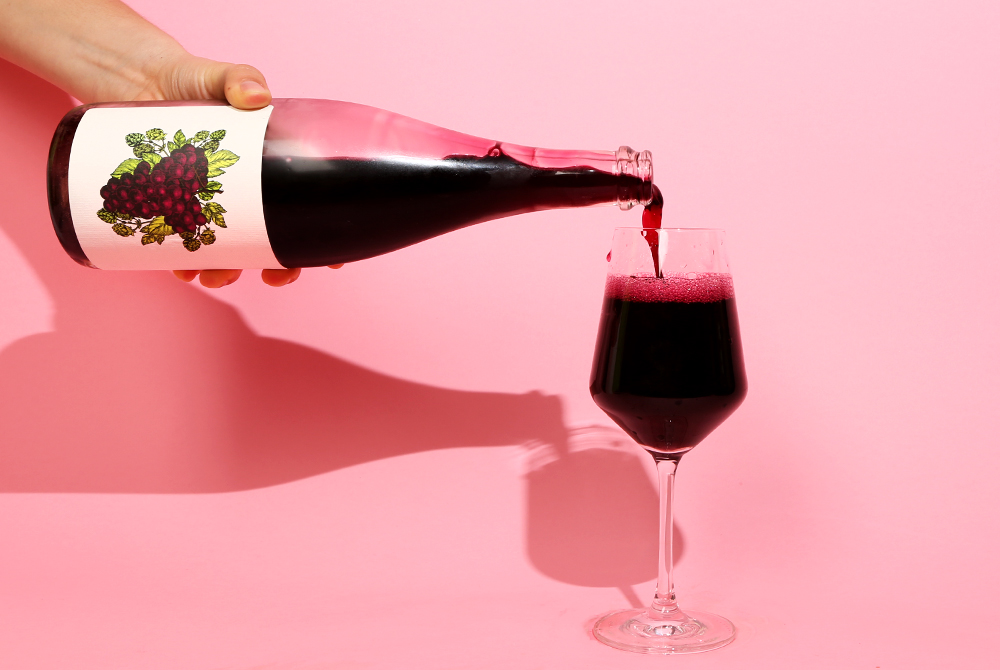 Wild Ale — We wouldn't blame you for mistaking this beer for wine. A wild ale brewed with Frontenac grapes and packaged in a clear glass bottle, Whoa Jack is a still (meaning no carbonation), vinous, and delightful beer.
When you first look at this beer, you'll notice a robust color. Upon first sip, you'll get deep tannic qualities.
However, as it aerates, Whoa Jack reigns in some of those deeper notes and favors light raspberry flavors and a crisp dryness that you might find in a more full-bodied Gamay. Either way, the result was pleasantly surprising and would make for a great pairing with any springtime meal.
Family Miner
Yeast of Eden — Monterrey, CA
Grisette — Alvarado Street's offshoot Yeast of Eden continues to impress with every beer we try. Family Miner is no exception.
Mimicking the light table beers of rural France or Belgium, Family Miner offers a beautiful minerality and gentle funkiness. This West Coast Grisette is full of complexity but invites you in for quiet contemplation.
Discover waves of flower, barnyards, candlelit dinners, hay, and ocean breeze in this gorgeous beer.
Luminous Skies
Yesfolk Tonics — Troy, NY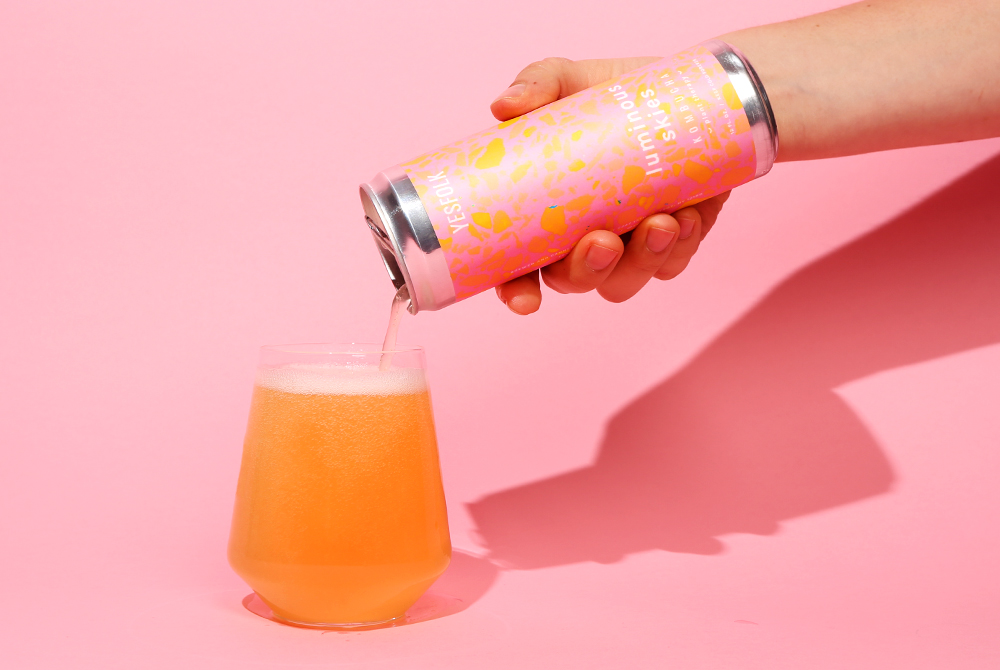 Kombucha — There are those among you who'd claim that featuring a kombucha in a spring beer roundup is controversial. But to them we say, stuff it. This kombucha is Yesfolk's Luminous Skies, a Single-origin jasmine green tea infused with ashwagandha, bacopa, and galangal. Luminous Skies was one of our favorites at Juicy Brews Valentine's Day, so it deserved its well-earned spot on this list.
Glow
Zillicoah Beer Co. — Asheville, NC
Micro Farmhouse IPA — The team behind Zillicoah are oak-aging experts. Glow, a sessionable farmhouse ale, was foudre fermented with a mixed-culture resulting in a funky, oaky, IPA. It perfectly blends the hop-forward experience of an East Coast IPA with a rustic saison. Glow is most at home with a plate of cheese and the sun setting.
Liked this article? Sign up for our newsletter to get the best craft beer writing on the web delivered straight to your inbox.