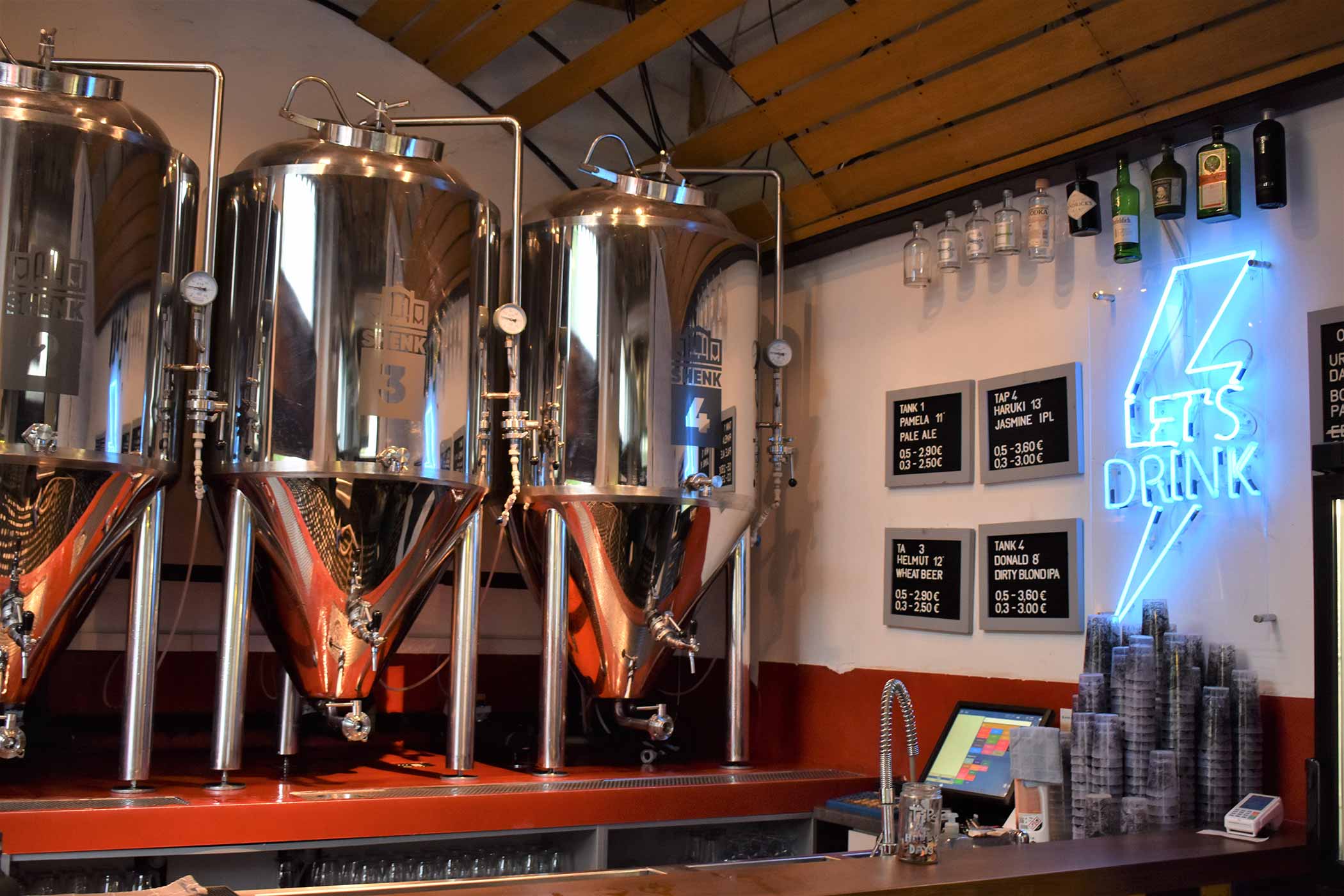 Photography courtesy of Hollie Stephens
Don't Miss These 🔥 International Travel Guides
Slovakia's capital might not be as well known for beer as the neighboring Czech Republic, but the walkable city, stunning architecture, and affordable prices make Bratislava well worth a stop on any European craft beer trip.
And since it's only a two-hour drive to Hungary's capital of Budapest or a mere hour by train to Vienna, it's easy to build other cities into your trip too.
Here are some of our favorite places to eat and drink during a two-day visit to Bratislava.
Hop Culture's Picks for the Best Places to Eat and Drink in Bratislava, Slovakia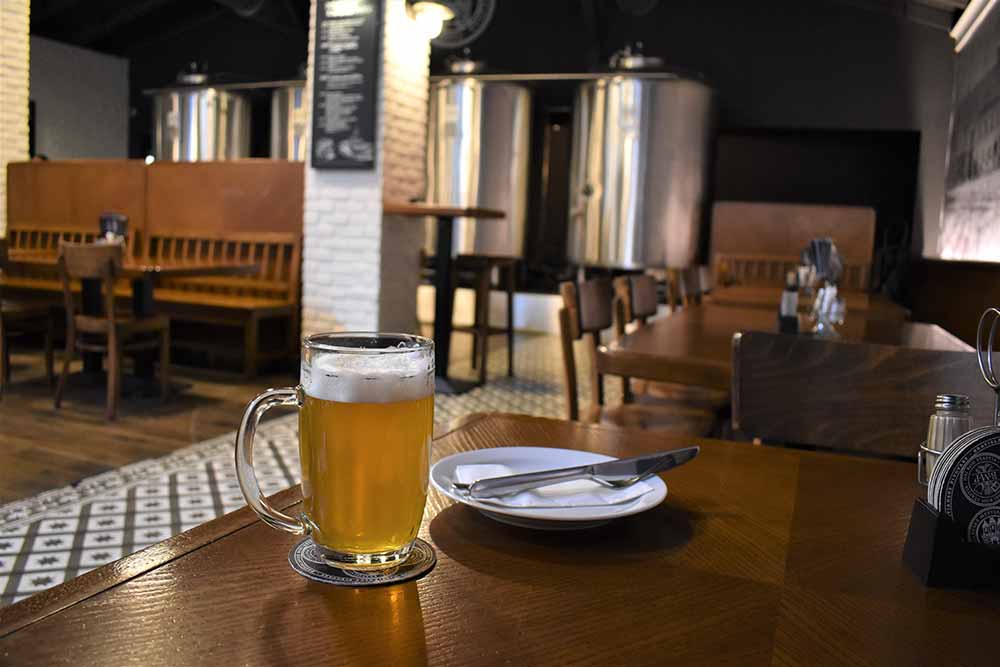 Bratislavský Meštiansky Pivovar
Dunajská 21, 811 08 Staré Mesto, Slovakia
This brewery is in a lovely location, right next to a small park. Airy inside, Bratislavský Meštiansky Pivovar combines a modern finish with some hallmarks of traditional beer halls: wooden bench seating, tiled floors, and brick walls. I ordered the ležiak (lager), refreshing and well-balanced with a herbal hop aroma and a lingering bitterness.
To eat, I ordered a Slovakian specialty: halušky (small potato dumplings) with bryndza (sheep cheese). It comes with crispy bacon, which is super flavorful and salty. The dish was delicious, if a little rich. A liberal sprinkle of black pepper finished it perfectly, while the lager made for an ideal pairing, cutting through the saltiness well.
Schöndorf Bio Café
Obchodná 528, 811 06 Staré Mesto, Slovakia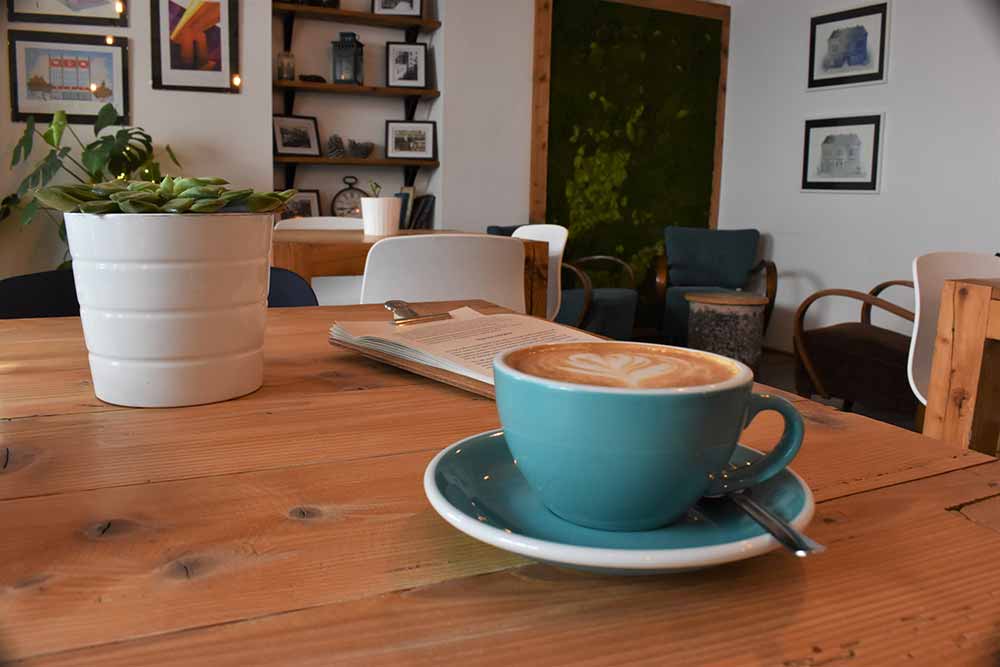 For a mid-morning or afternoon pick-me-up before an evening of exploring the nightlife, Schöndorf Bio Café is a perfect place to relax and recharge. Cakes and tarts are available, including gluten-free and vegan options. To round out the menu, there's medium-dark roast coffee from an Italian roastery, an extensive tea menu, and natural wine specials from an organic winery in Austria.
Wine Not
Hlavné námestie 354/3, 811 01 Bratislava, Slovakia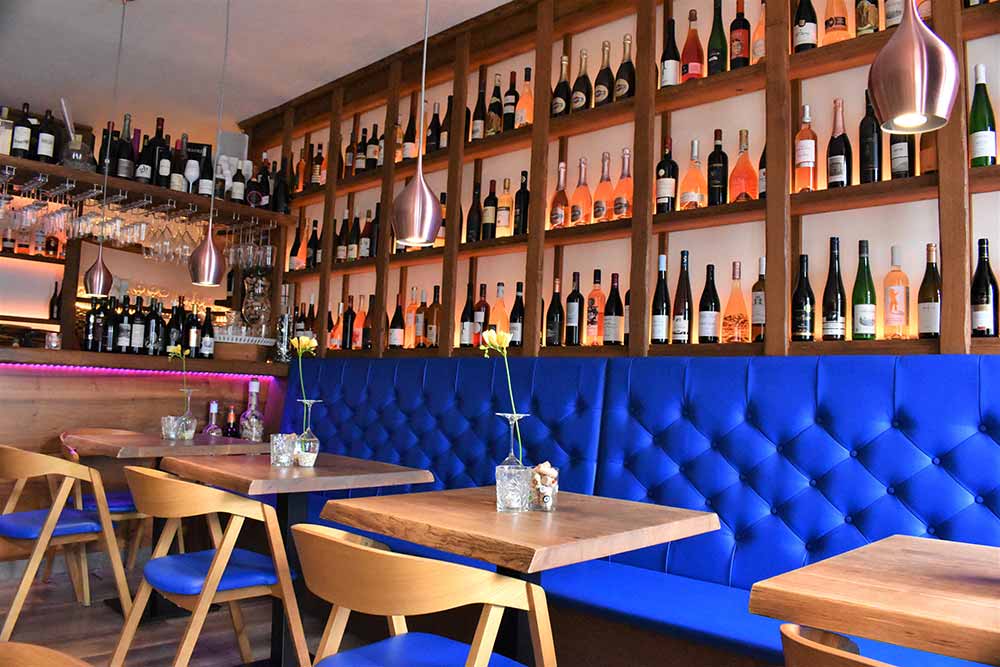 Find this delightful bar on Hlavné námestie (main square), near a fountain and the Old Town Hall, which houses the city's oldest museum. Visitors can choose from sleek blue seating in the indoor bar or a patio table outside for a great view of the square. I told the bartender that I usually enjoy Pinot Noir, and he recommended an organic red wine from a Slovakian winery which I loved. Mainly for its aromas of licorice root and strawberry leaves, with hints of plums and sour cherries on the palate, and a tart and dry finish with a note of anise. Superb service, luxurious interior, and fantastic location make this bar a must-visit for wine fans.
Be Unorthodox Craft Beer Bar
Panská 13, 811 01 Bratislava, Slovakia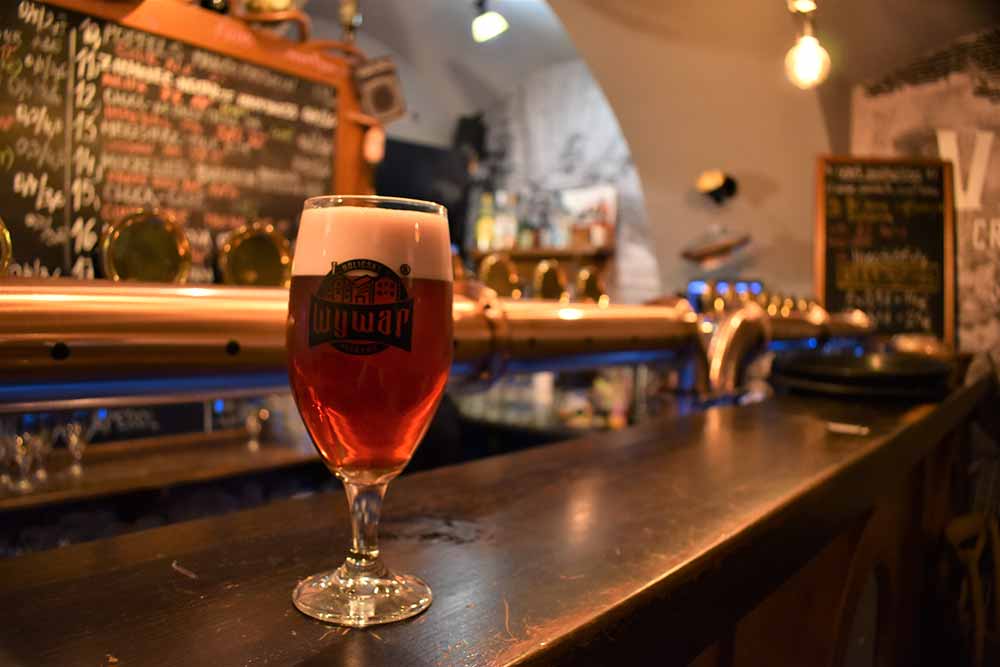 Walk through an unusually ornate archway, turn right, and stumble upon Be Unorthodox Craft Beer Bar. Although a little hard to find, this craft beer bar rewards those who seek it out. Inside, the dimly lit bar has a relaxed atmosphere with cool wall art. Tables spill out into a small outdoor space facing the street. Choose from around eighteen beers, including lagers, sours, IPAs, and more. I ordered the tart and refreshing 5.1% ABV Blackcurrant Sour Ale from Pivovar Clock, a craft brewery based in the Czech Republic.
Steinplatz Bar
Kamenné Námestie, 811 07 Staré Mesto, Slovakia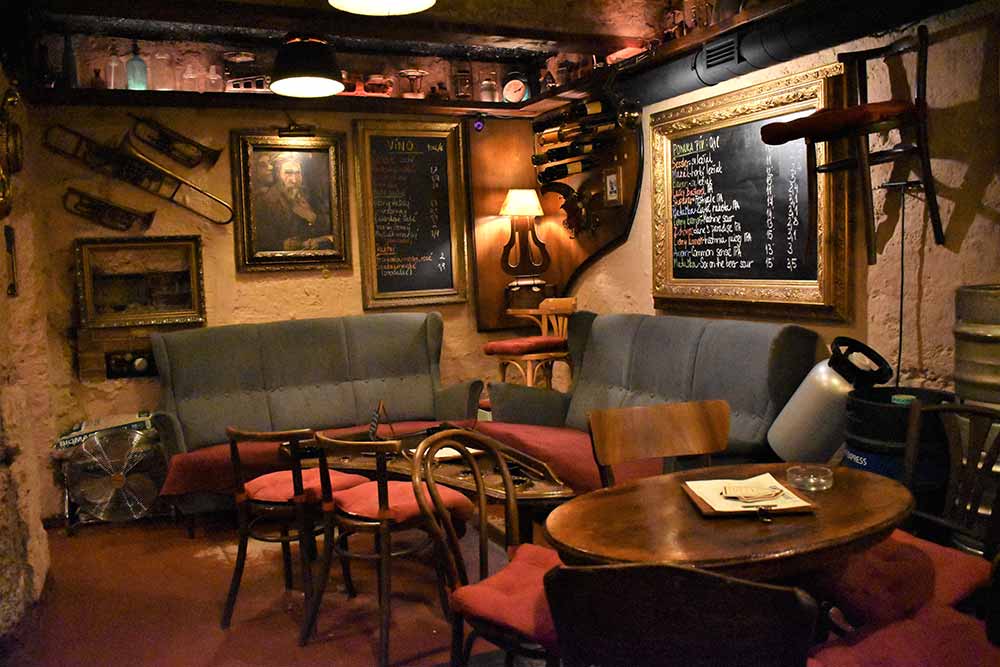 Descend the stairs from the sidewalk into this ramshackle drinking den, with eclectic wall ornaments creating strong ruin pub vibes (the bars and clubs in abandoned buildings that the city of Budapest is famous for). The bar is small and cozy, with tables packed tightly together, so definitely one for drinkers who don't mind squeezing in a little.
From Pivovar Sessler, a Slovakian brewery with a history dating back to the fourteenth century, I enjoyed a výčapný ležiak 11.5° lager. (As in the Czech Republic, some breweries in Slovakia use the Balling scale (what we in America would call the Plato scale), a measurement of the concentration of dissolved solids and sugars in the wort. Typically, in the Czech Republic, em>ležák beers run between 11°-12° and clock in around 4.4% ABV – 5.2% ABV (the approximate alcohol content of this 11.5° lager was 4.5% ABV.)
No 9 Od Raňajok Po Olovrant
Župné námestie 9, 811 03 Bratislava, Slovakia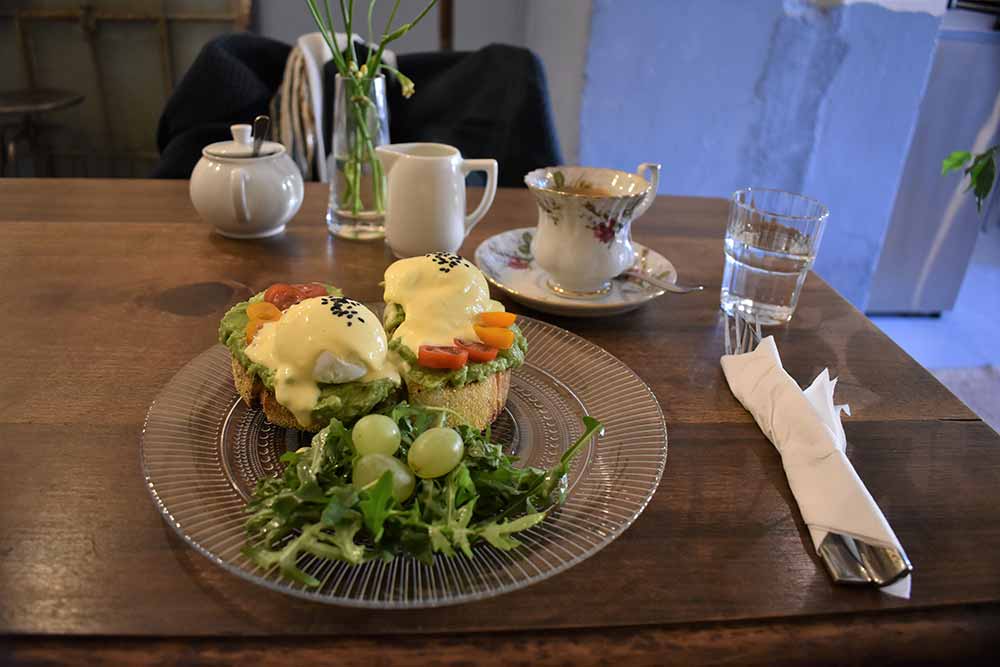 This cute breakfast café is the perfect place to start the day. A shabby chic vibe means you'll find gorgeous tables, rustic décor, soft piano music in the background, and elegant cups and saucers. The food menu has plenty of choices for carnivores and vegetarians alike. I tried a delicious avocado eggs benedict. Be warned: There are plenty of delicious-looking cakes on display at the counter, so you might have to take one to go if you're too full to enjoy one inside.
Studňa
Prepoštská 2087/4, 811 01 Bratislava, Slovakia
This quirky bar on an otherwise quiet street has a cavernous layout, with a couple of different rooms. Discover a range of craft beer from local breweries, and as a bonus, if you visit on a Monday, get a discount. I tried a hoppy lager brewed with Citra hops from local brewery Pivovar General, with notes of grapefruit, lemon, and blood orange and a refreshing and zippy finish.
Pivovar Shenk
Námestie SNP 484/25, 811 01 Bratislava, Slovakia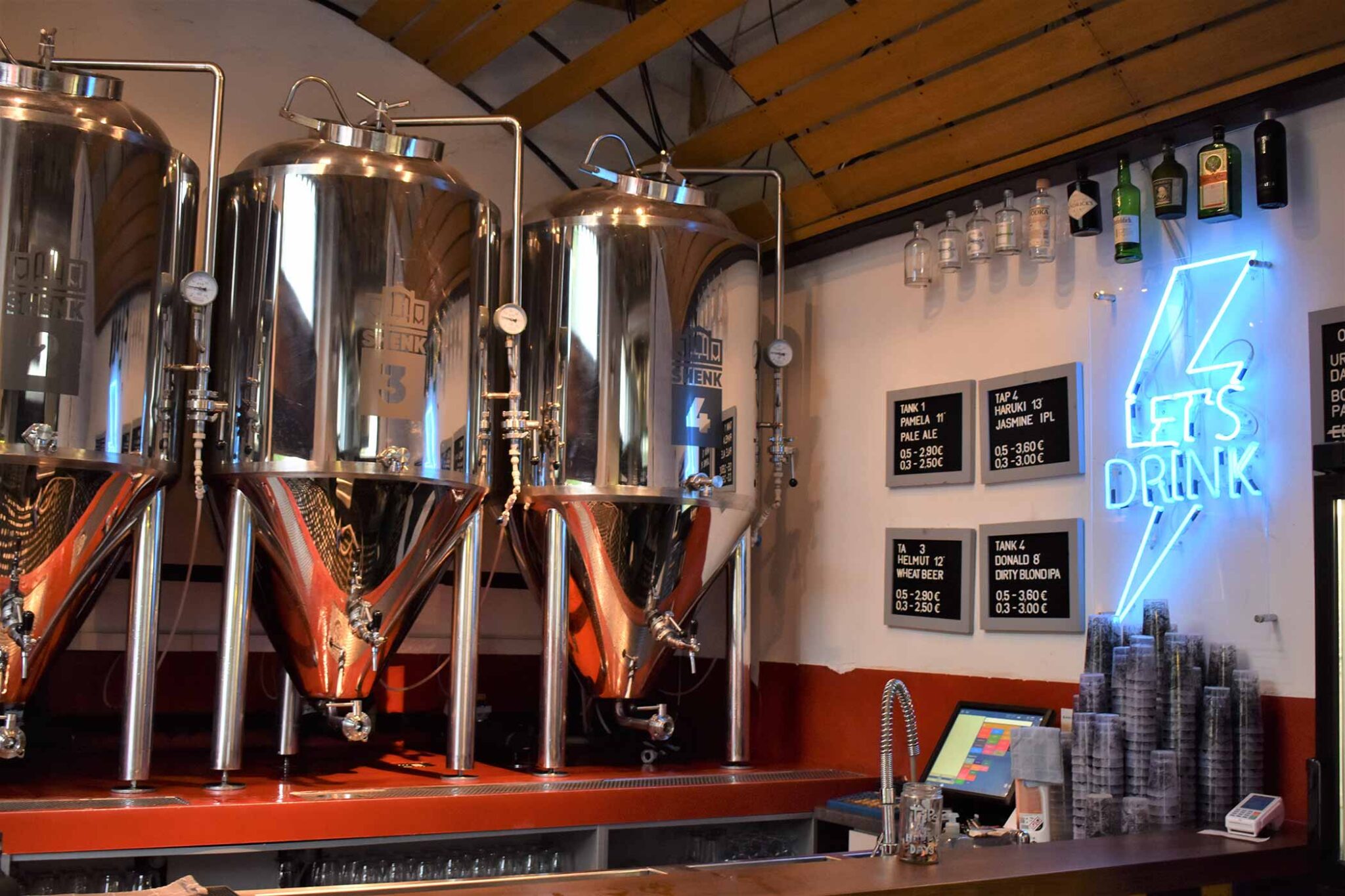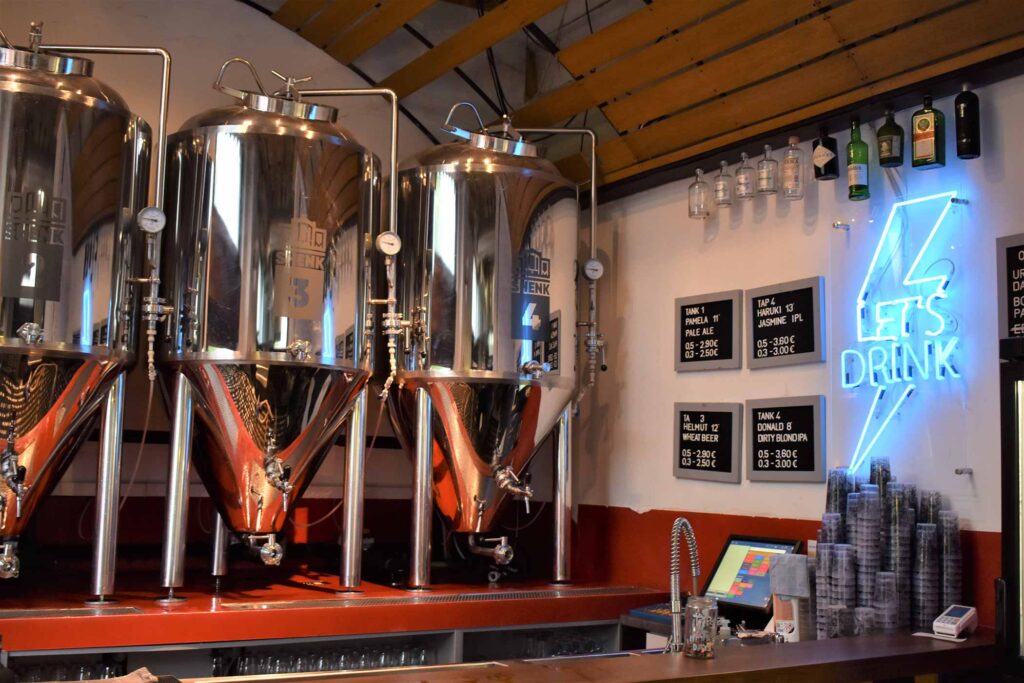 A family-owned craft brewery, Pivovar Shenk offers a range of unfiltered and unpasteurized beers. Located in the Old Market Hall in Bratislava, the long, thin taproom has a laid-back vibe, with beers served fresh from the tanks behind the bar. I ordered the Pamela, an 11° pale ale, a well-balanced beer with citrus-forward hops. Top marks for great beer and friendly service alike.
Viecha Malých Vinárov
Košická 4984/48, 821 08 Bratislava, Slovakia
This wine bar in Bratislava was so busy when I arrived that the only seats available were along a long bench with cushions, which suited me fine. Given the stylish interior and great atmosphere, it's not hard to see why Viecha is a local favorite. I enjoyed a tart orange wine with just a hint of funk and a long and complex finish. Small tapas are available, and complimentary chips and green olives are available to enjoy alongside drinks.