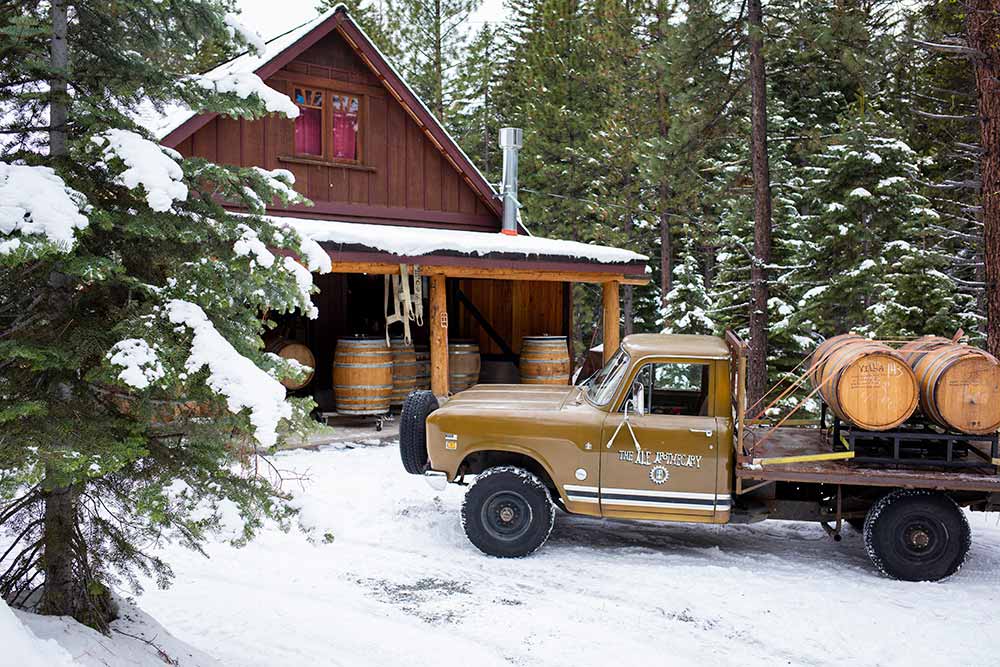 Photography courtesy of The Ale Apothecary
Much like we enjoyed writing about these under-the-radar beer states, we're also highlighting these under-the-radar beer cities. Each impressed us with their depth, breadth, and diversity of beer styles.
As we mentioned, this year we truly had the chance to get out there and explore again. We're encouraged and impressed by what we found.
And for those who don't trust our anecdotal evidence, here's some solid stats from the Brewers Association. The industry organization recently reported in its Year in Beer 2022 that despite continued challenges, breweries survived with 500+ openings and only 200+ closings in 2022. We now officially stand at more than 9,500 breweries operating in the United States. 🤯
From the forests of Bend, OR, to the historic streets of Philadelphia, PA, these are the craft beer cities that have inspired us over the past year.
Hop Culture's 10 Favorite Under-the-Radar Beer Cities of 2022
Philadelphia, PA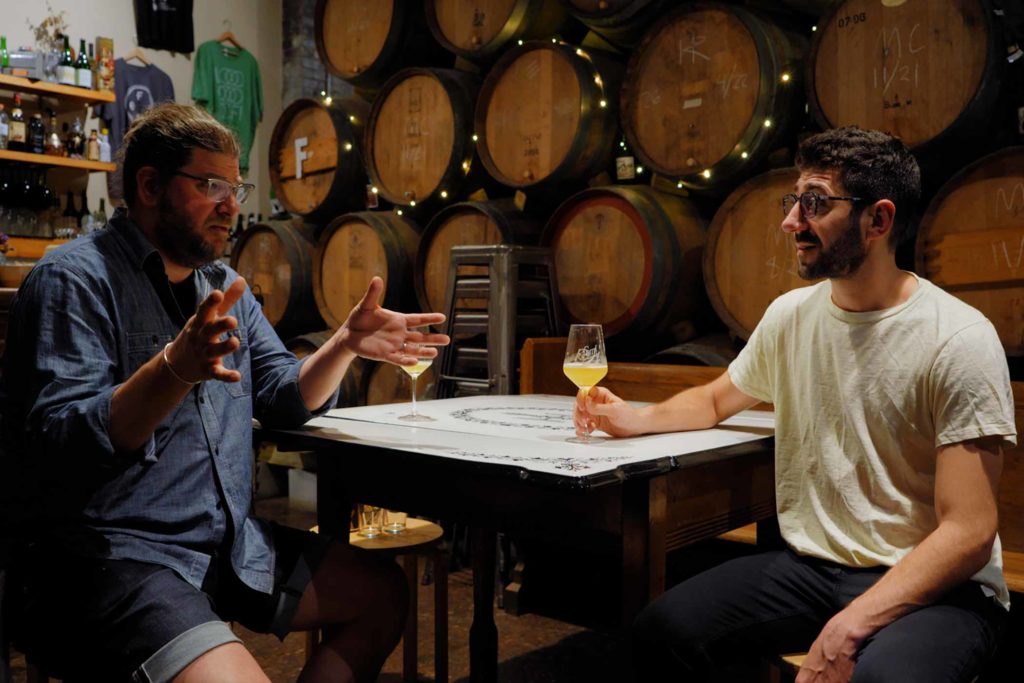 In a city as passionate as Philadelphia, where people bleed green and silver (fly, Eagles, fly) and Philly cheesesteaks and Cheez Whiz run through the streets, it should come as no surprise to find an equally vibrant and pulsing craft beer culture. Something Hop Culture Founder Kenny Gould discovered first hand when he discovered the best breweries in Philadelphia for Untappd's new YouTube travel show.
In Philadelphia, Gould traveled down a back alley to a rolled-up garage door with a little green light on to visit one of Hop Culture's 12 Best Breweries of 2021.
He also challenged the head brewer of a lager-loving industry hidden gem to a foam chugging race.
And drank at one of the top five places in the world to have a beer.
Philadelphia is a city full of drinking traditions, but we feel like it's cousin to the West, Pittsburgh, has gotten a bit more love in the past.
No more! We're here to put Philadelphia in the ring with any craft beer city contender.
Best Breweries in Philadelphia
Bend, OR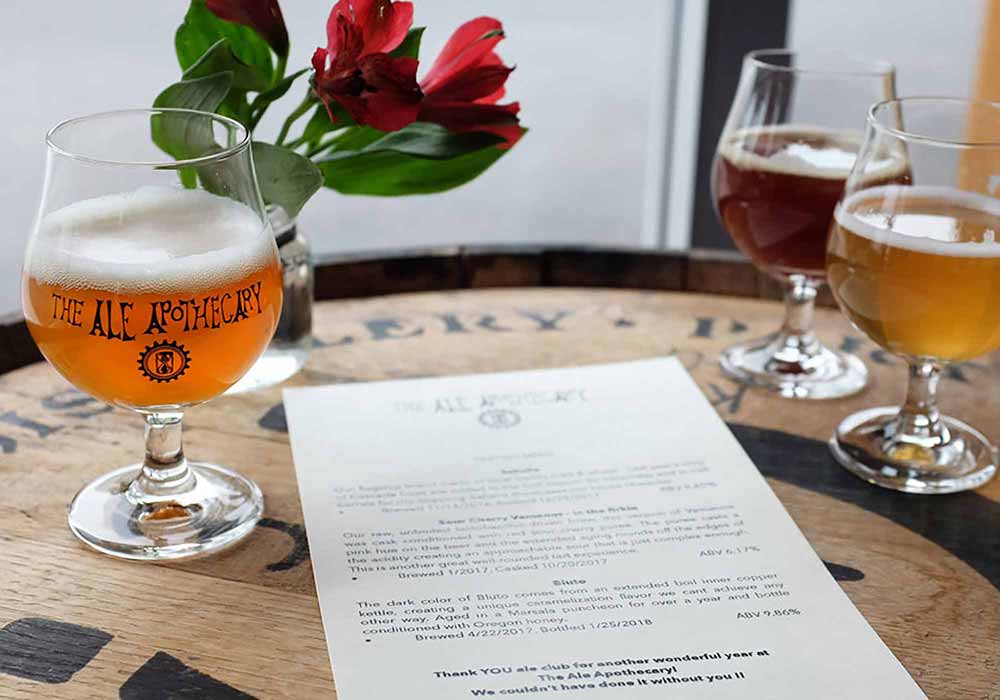 Originally named Farewell Bend, the gorgeous city of Bend, OR, found its name shortened when the Post Office Department in Washington, D.C., thought the moniker too long. But while the name may have been shortened, the town takes no shortcuts when it comes to two things: the outdoors and craft beer. Some of our favorite breweries can be found amongst the lush forests and towering mountains of Bend, OR.
Often described as "picturesque," the largest city in Deschutes County is known for a healthy, active outdoor community, thanks in large part to the spectacular Deschutes River and breathtaking Central Cascades. Originally a logging town, Bend now specializes in lagers, porters, IPAs, sours, and pretty much any style of beer that tickles your fancy. In fact, the area even launched its own Bend Ale Trail in 2010 to showcase all the local watering holes.
Many of the breweries within Bend, OR, take advantage of the town's magnificent surroundings, offering plentiful outdoor seating and fire pits that allow consumers to sip while enjoying the views. From an emerald gem of a brewery in the forest to one of our favorite new breweries of 2020, these are the taprooms that have made Bend the next beervana.
Nashville, TN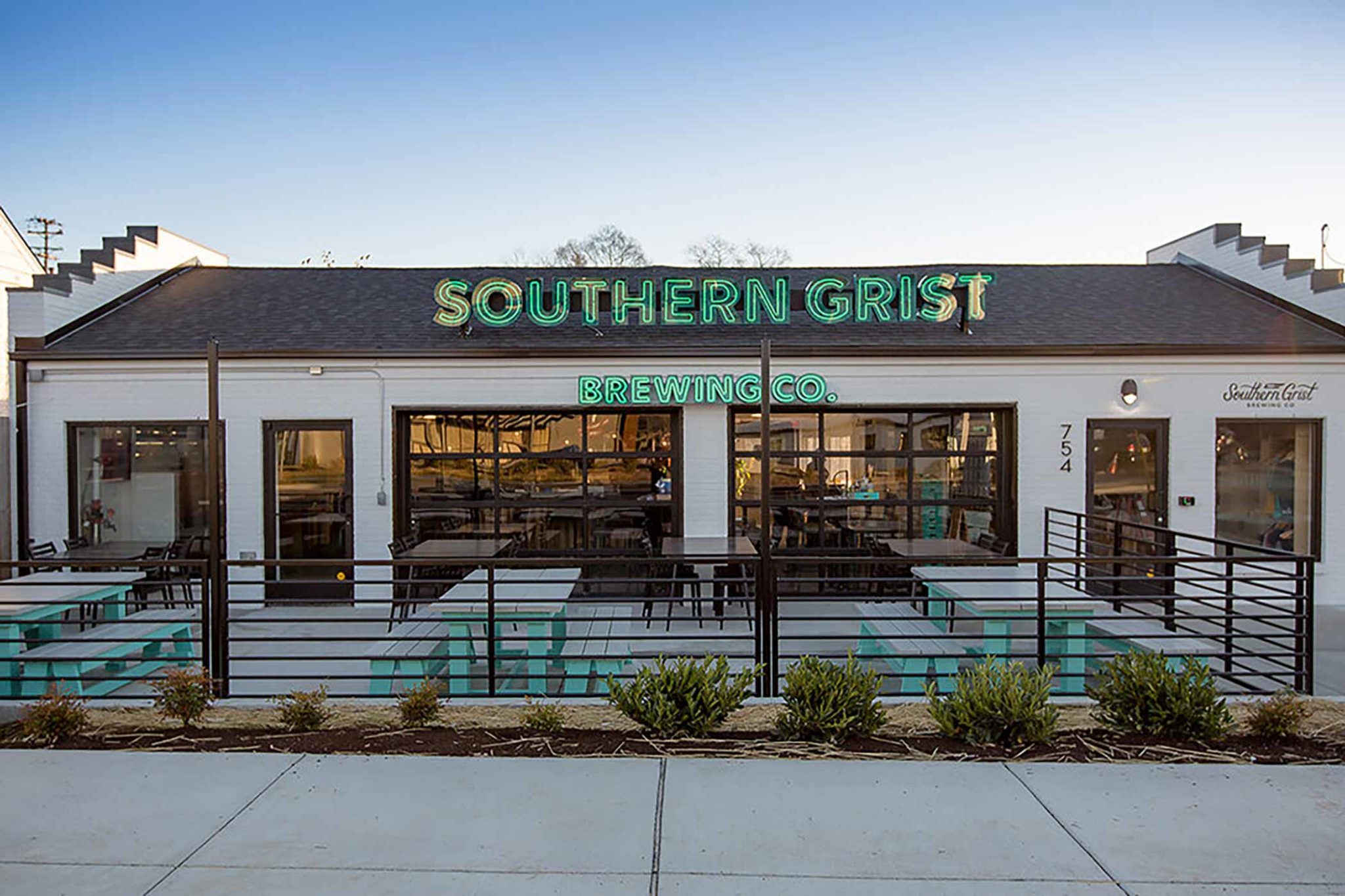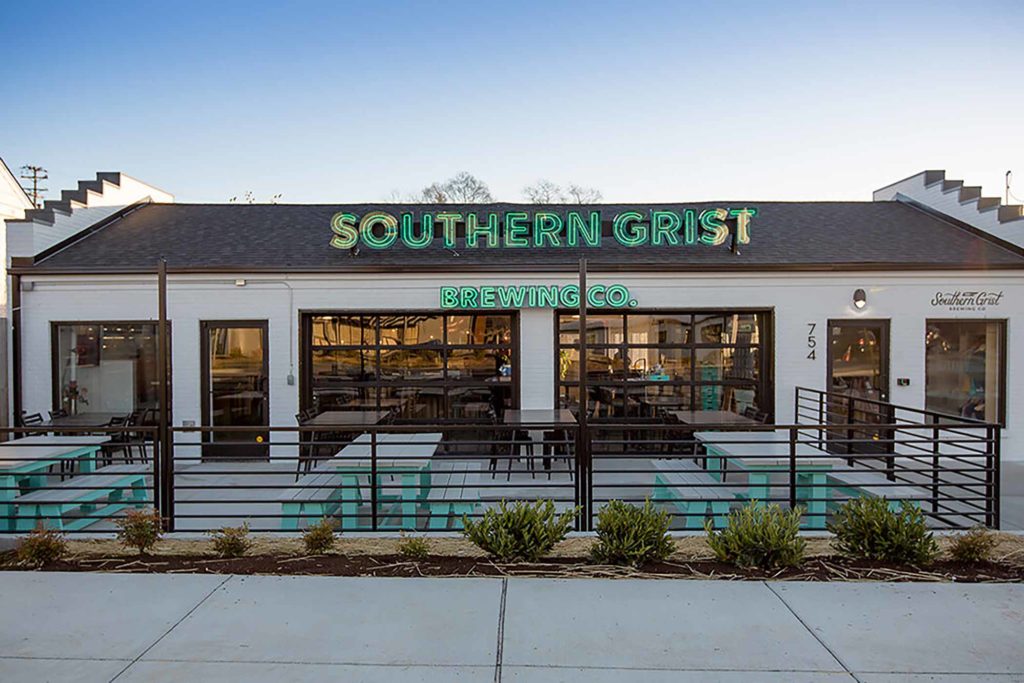 As Hop Culture Freelance Writer Andy Krump tells it, "The city planner responsible for architecting modern-day Nashville and giving it shape must have been drinking on the job; the place is a hodgepodge, as if put together using jigsaw puzzle pieces procured from different sets. Up and coming residential zones abut commercial districts next to disused streets and weathered industrial areas that, in at least one instance, sit smack dab across the street from a cemetery. Getting around is its own challenge, too. Nashville is hostile to cars and foot traffic alike."
He continues, "But, when the music is this good, and the beer this varied, who cares? Nashville hosts an array of breweries with distinct character, each slinging beers that range from classic to trendy—and they're all really, really fantastic. Here are our seven picks for the Music City's best breweries."
Cincinnati, OH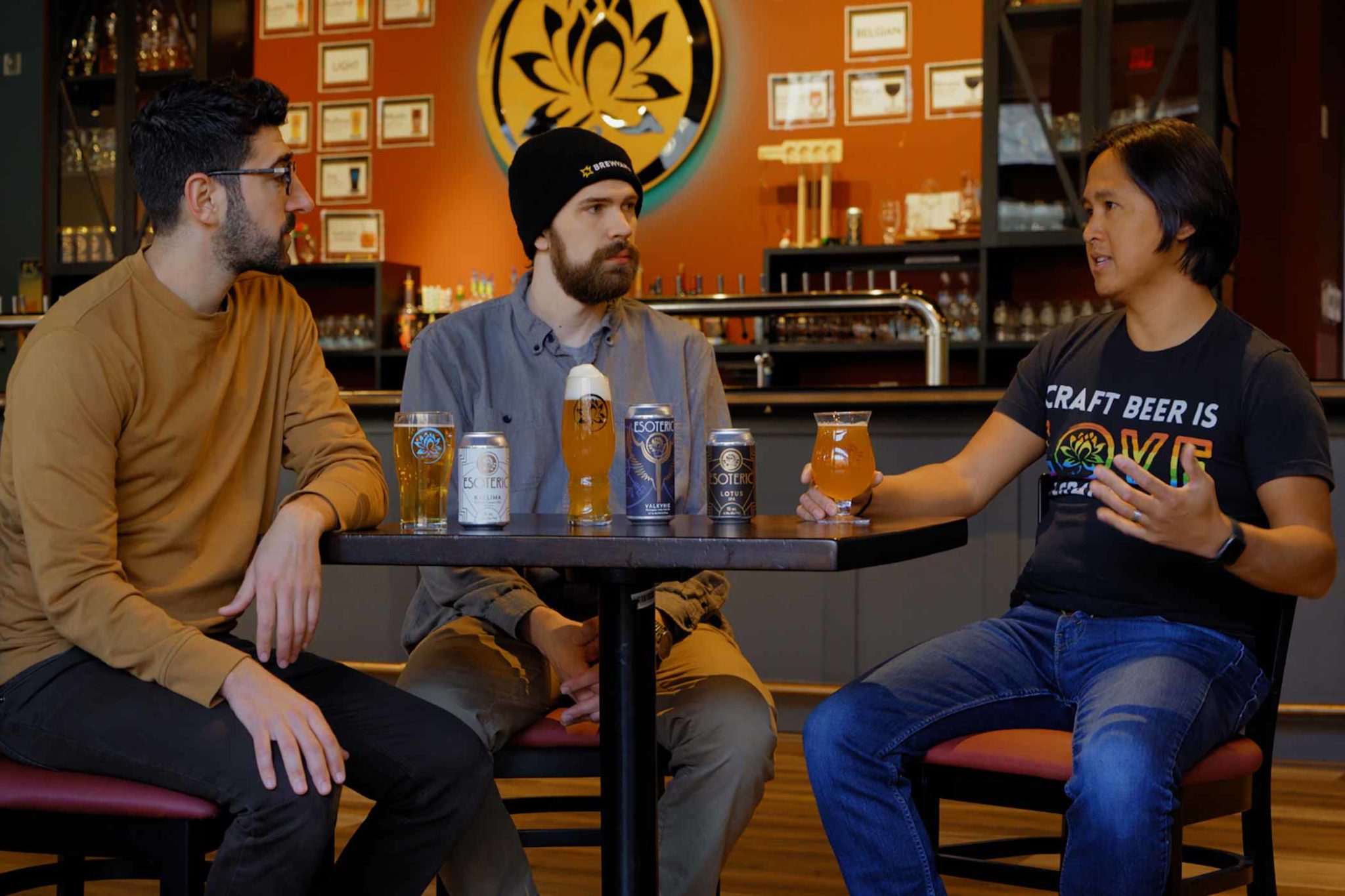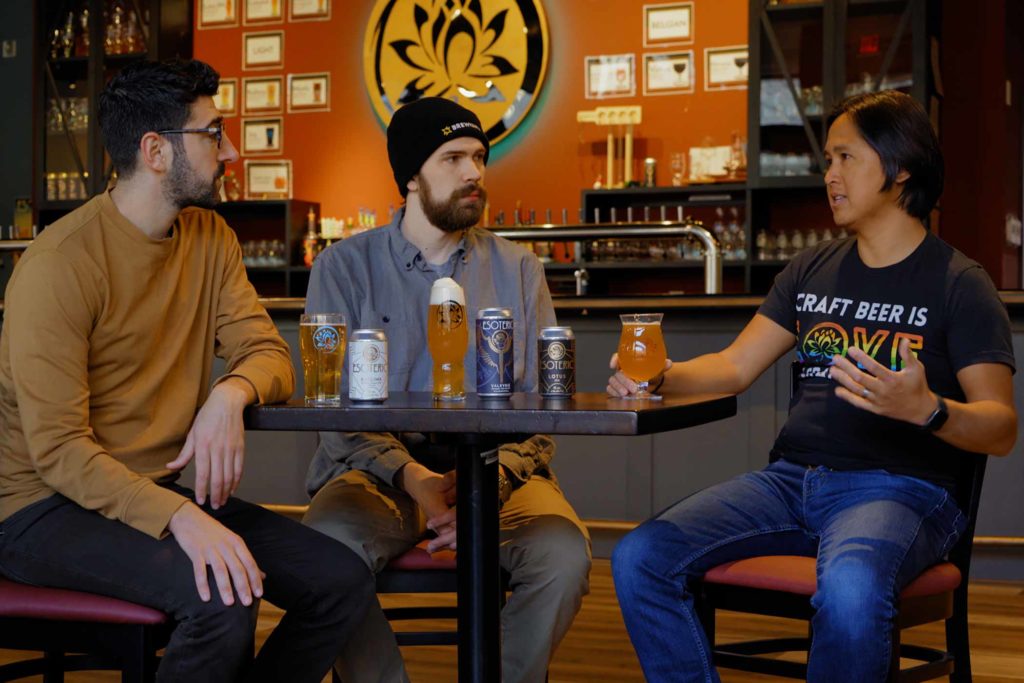 We bet if we asked you to name the best beer cities in the country, Cincinnati would hardly break your top five.
But that doesn't mean you should give the cold shoulder to the Queen City. In fact, you should probably give her highness some royal respect.
"Cincinnati pretty much has something for everybody," says Brian Hatheway, Chief People Officer at City Brew Tours and host of Brewvana's Brews Less Traveled podcast, which focuses on uncovering the best uncharted beer cities across the United States. "There are big breweries, nano breweries, breweries that do classic styles really well…breweries focusing on styles like fruited sours, breweries that do a mix of both…breweries with live music, a brewery with a volleyball league, and a brewery with a circus in it, kind of!"
Which is why Hop Culture Founder Kenny Gould crossed the Pennsylvania border with Hatheway to explore Cincinnati in the newest episode of Untappd's free YouTube travel show, Next Exit.
There he found an eclectic mix of breweries serving just about every beer style imaginable. From the iconic Rhinegeist to the more contemporary Asian- and Black-owned Esoteric Brewing.
We suppose with a nickname like "Queen City" it would be hard for Cincinnati to stay under the radar for long. Consider this your coronation, Cincy!
Baltimore, MD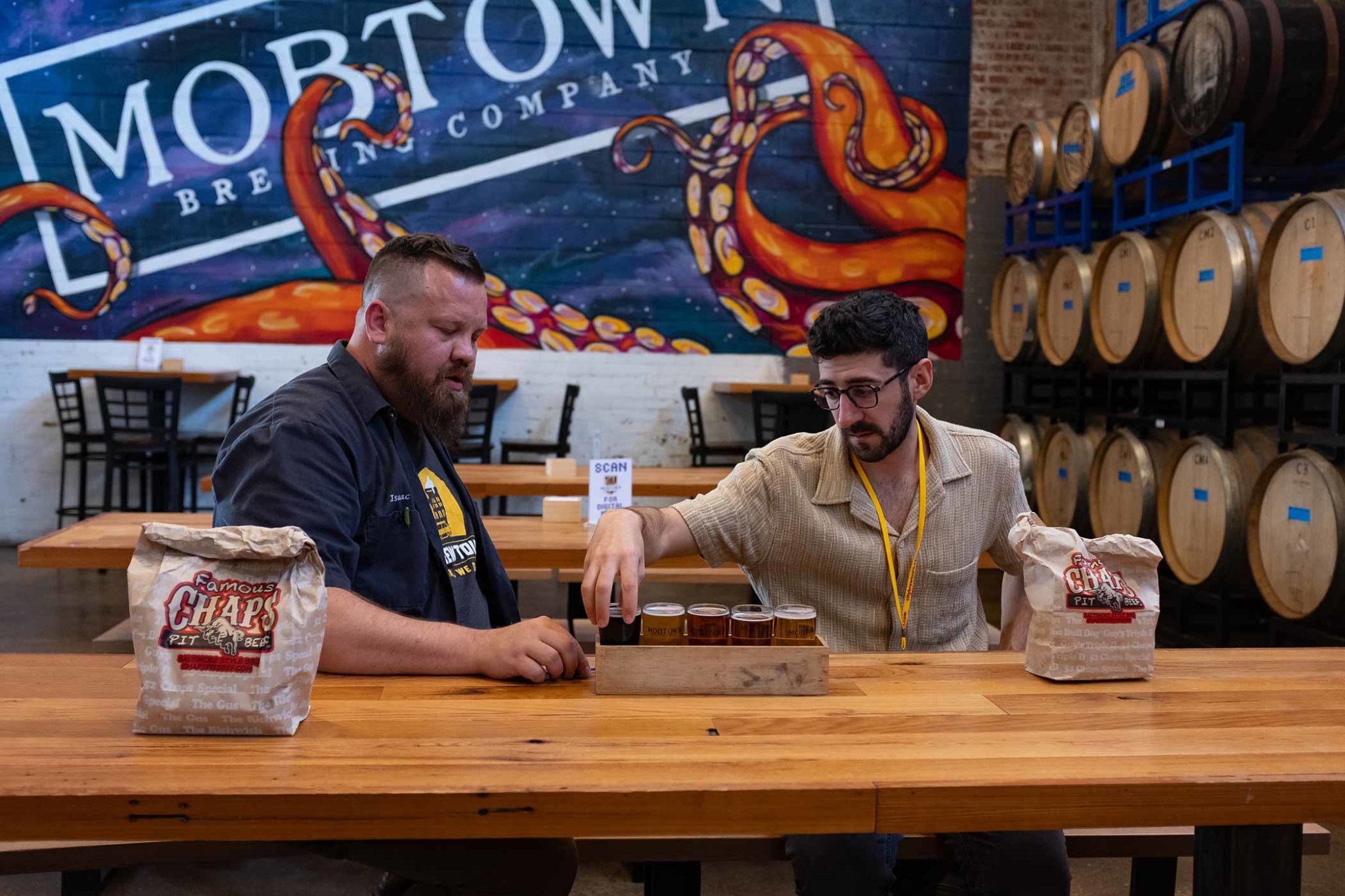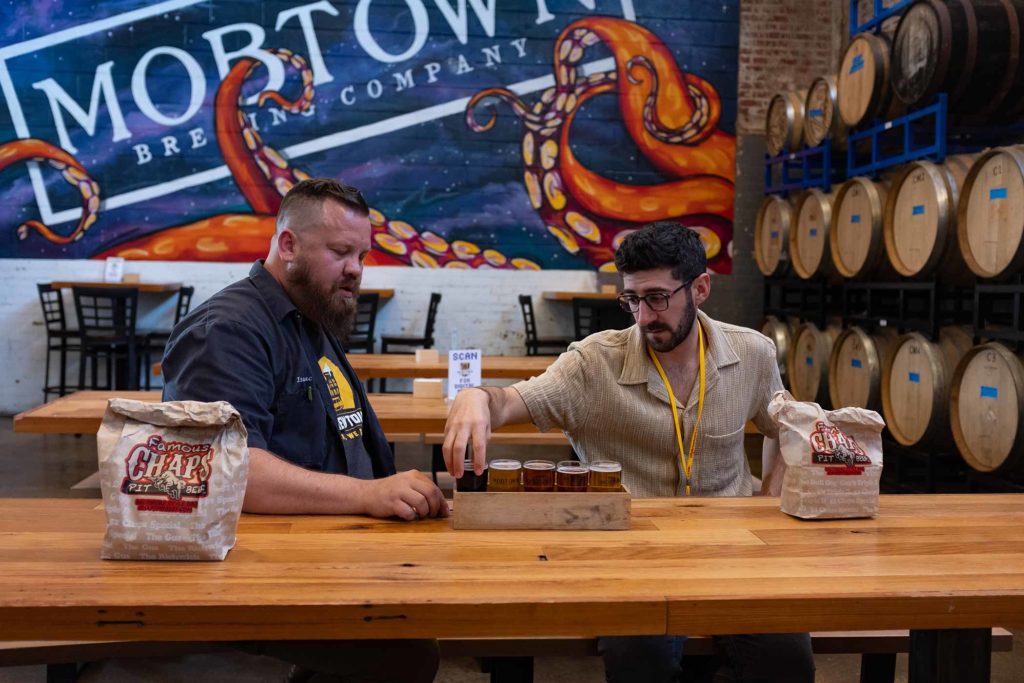 Here is Baltimore in a nutshell: harbor views, blow-your-mind barbecue, and an unpretentious beer scene.
In fact, most people probably don't remember that thirty years ago Baltimore was actually the place to go for craft beer at the time.
"In the early '90s if you wanted a craft beer you had to come to Baltimore," says Isaac Bell, a guide for City Brew Tours, who has been giving brewery tours in Baltimore for the last six years. "There was no place you could go… People were going to Baltimore exclusively to hop around and check out places."
Now, Bell says, the Baltimore craft beer scene is, "Absolutely booming!" In the city you're just as likely to find a mixed-culture wild ale or milkshake IPA on the shelf next to Natty Boh.
Bell took us around to some of his favorite breweries in the Baltimore episode of Gould's travel show—Next Exit.
Inside the city, you'll find icons like Heavy Seas Beer, but also gems such as Mobtown Brewing Company and Checkerspot Brewing Company, which recently won the 2022 Samuel Adams Brewing the American Dream Experienceship.
As we like to say, craft beer in Baltimore is putting the "char" and "charm" in Charm City.
St. Louis, MO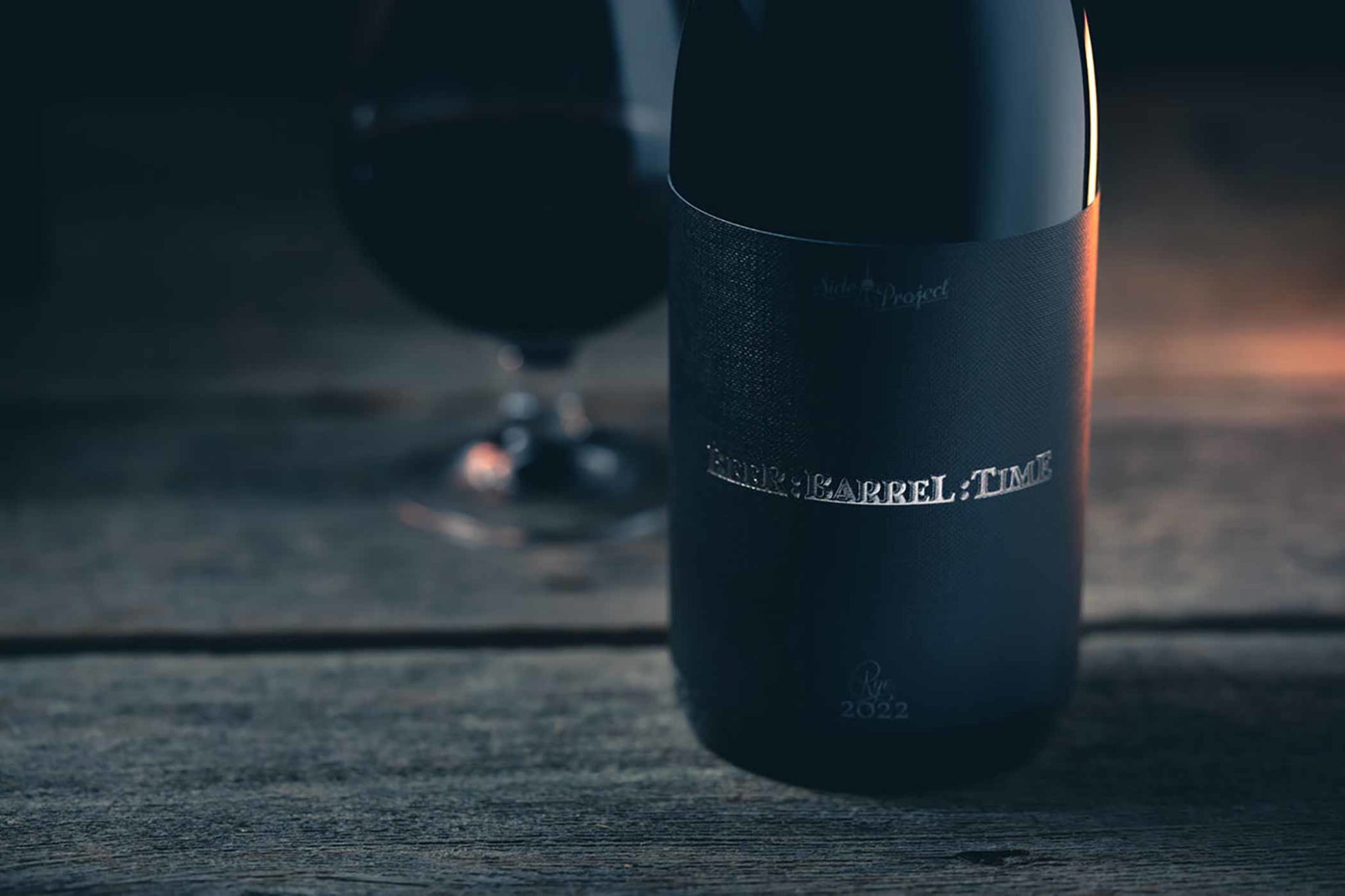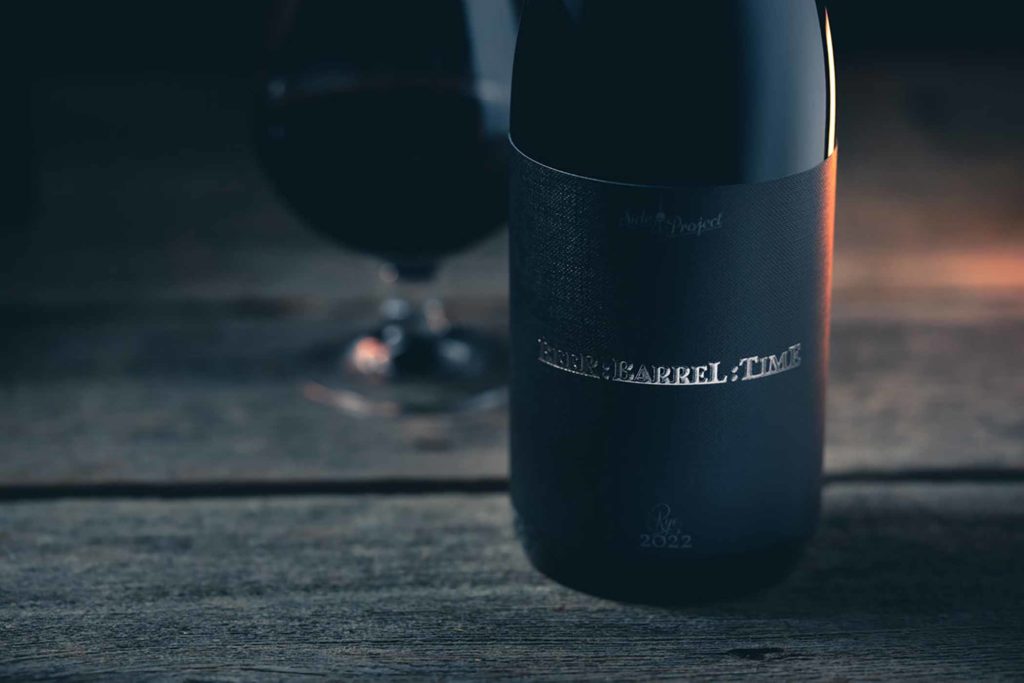 If anything, when we talk about a craft beer city in the Midwest, it's Chicago, IL. But don't sleep on this city on the Mississippi; it's as mighty as the river running through it. And even mightier than the mighty macrobrewery-that-shall-not-be-named that set up shop in St. Louis way back in 1852.
For starters, breweries like Side Project call St. Louis home. This year, Side Project's Beer : Barrel : Time (Rye 2022) ranked the highest of the year on Untappd and made our list of "The 22 Best Stouts to Drink for International Stout Day."
But other spots shouldn't be overlooked. Such as Urban Chestnut, 2nd Shift Brewing, 4 Hands Brewing, Narrow Gauge, and Perennial Artisan Ales.
Editor's Tip: And if you have a car, we highly recommend taking the two-plus-hour drive to visit Scratch Brewing in Ava, IL. This is a destination brewery making some of the best beers with terroir in the country.
Washington, D.C.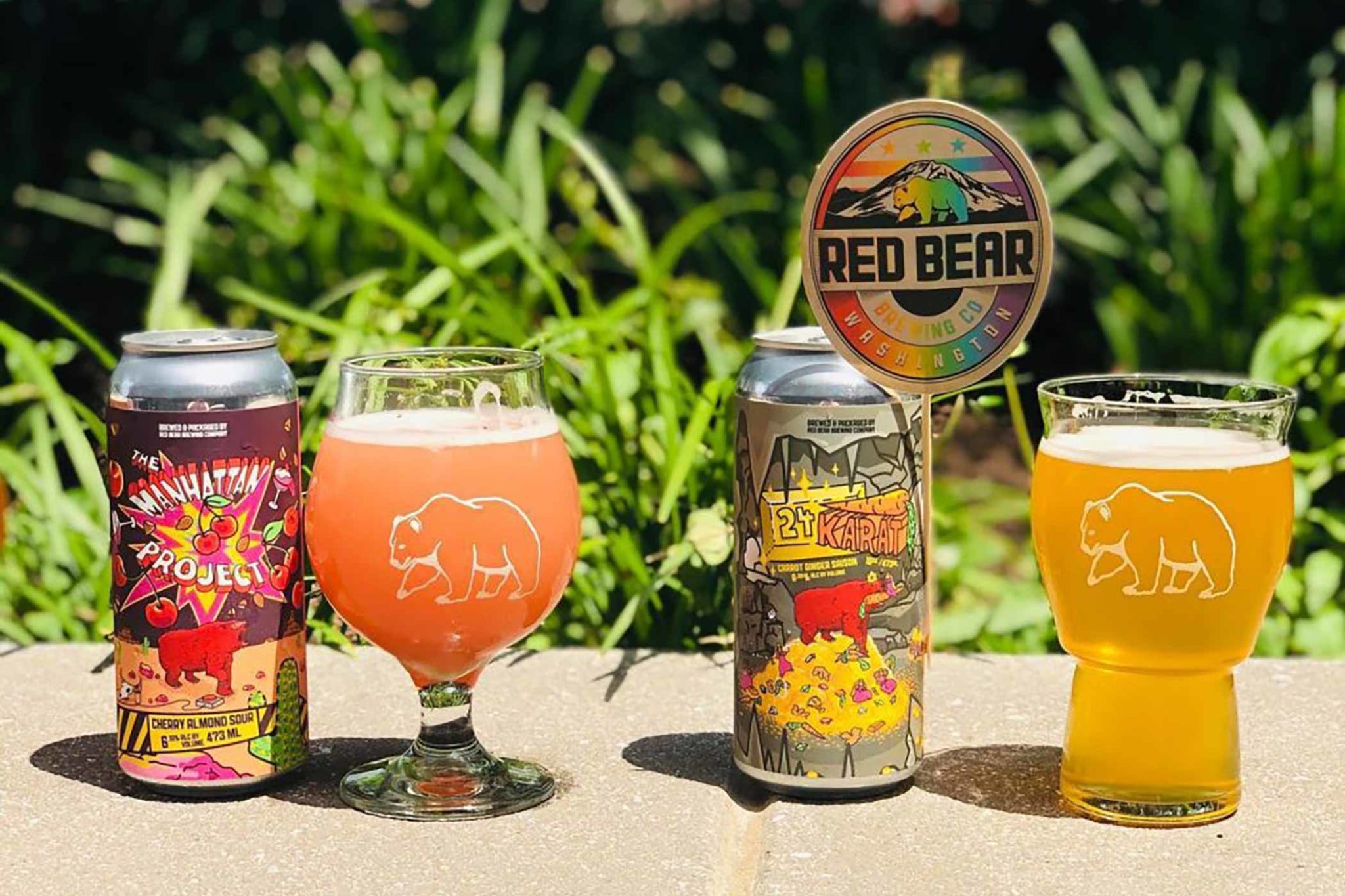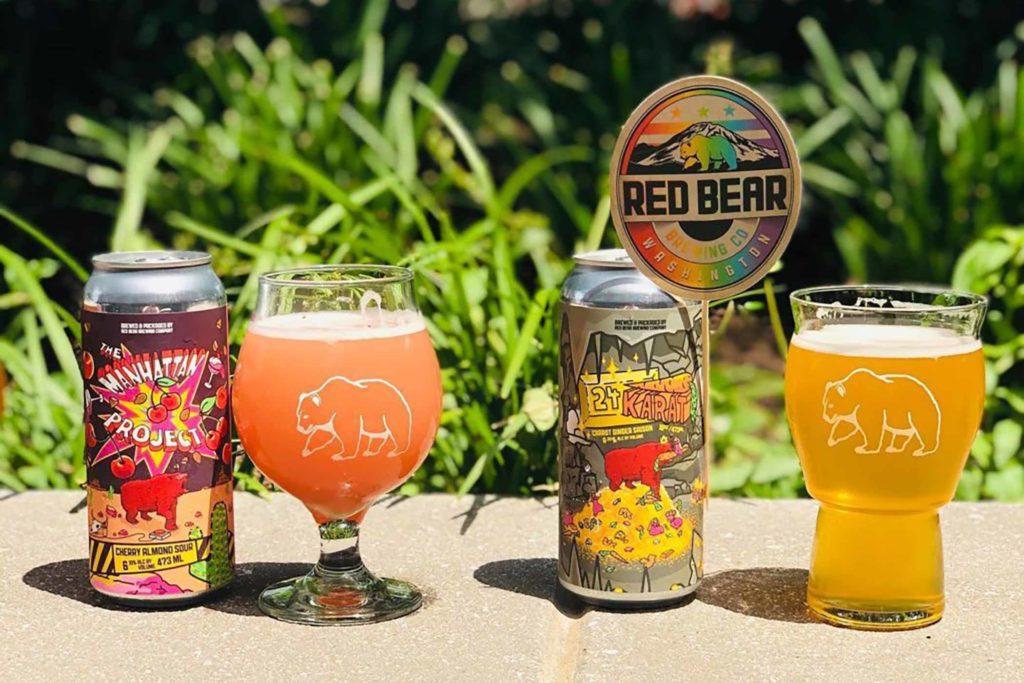 America's capital is full of great beer, with D.C.'s breweries churning out brews that are as diverse as they are delicious. Which is why we thought it would be the perfect place to host our second annual and first ever in-person Hop Culture x New Belgium presents Queer Beer Fest, which took place on June 3rd and 4th, 2022, at the Wharf in Washington, D.C.
We were honored that this year the amazing and thriving Queer community in Washington, D.C., hosted Hop Culture for this incredible event. The festival featured thirty Queer-owned or Queer-supporting breweries. Many located right in Washington, D.C., such as Right Proper Brewing, Red Bear Brewing Co., DC Brau, Denizens, and more.
This is a city full of vibrant taprooms, breakout breweries, and even some top-notch hidden-gem places to drink (cough: ChurchKey).
Whoever you are and however you identify, Washington, D.C., has a safe space for you to drink.
Best Breweries Washington, D.C.
Grand Rapids, MI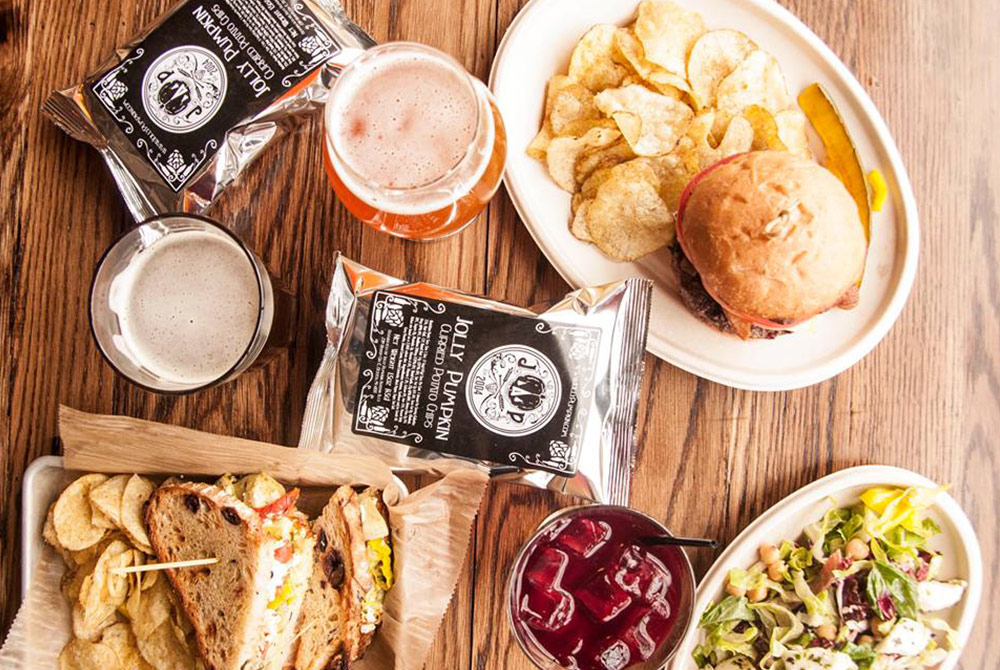 This is one of those cities that captured the limelight in the early 2010s and we feel deserves the spotlight once again. In 2012, Grand Rapids, MI, earned the nickname "Beer City, USA." And for good reason. Some major breweries call this town home, and Grand Rapids bats well above its weight in breweries per capita. With a population of just under 200,000, Grand Rapids has more than eighty breweries. That's a lot of beer per square mile! And while other, some might call them, "sexier" cities have since captured headlines, Grand Rapids has continued to humbly chug along.
And it's not just the quantity of breweries that impresses us, but the quality. Our hypothesis is that healthy competition pushes everyone to brew their best possible beer. And we mean everyone from the small-scale homebrewer turned pro to the expert brewer. So many people in Grand Rapids are making incredible beer.
If you're trying to visit the best breweries in Grand Rapids, follow the Beer City Ale Trail to tick off your stops. You'll find a brewery leveraging nature's creativity and diversity as inspiration for its experimental ales as well as a taproom in an old funeral home focused on finessed farmhouse ales. And in our opinion, Grand Rapids absolutely lives up to its name as Beer City, USA.
Phoenix, AZ
Did you know that Phoenix, AZ, is the only state capital in the country with over a million people? That's a lot of thirsty desert residents looking for a drink. On the banks of the dry Salt River, The Valley of Sun is actually an oasis for craft watering holes. We set out to dispel the mirage and find some of the best breweries to visit in Phoenix.
Many breweries within Arizona's largest city use local flora, fauna, and fruit, leveraging ingredients like cactus fruit and desert wheat. One of the breweries on our list makes a honey blonde ale with 100 percent Arizona grains and local honey. And another makes a spellbinding IPA with locally grown Sonora white wheat. Between these and others, taprooms in Phoenix are putting the Southwest craft beer scene on the map.
Indianapolis, IN
Indiana! The birthplace of Larry Bird and the boyhood home of Abraham Lincoln. Also, the setting of the iconic movie Hoosiers and the birthplace of curiously oversized breaded pork tenderloin. Not to mention, the site where cars race really fast around a track. And in the past couple of years, an increasingly popular craft beer destination—especially in its capital city of Indianapolis.
With 195 breweries, the Hoosier State ranks 16th for the most number of craft breweries in the country. And at the center lies Indianapolis, the Crossroads of America and intersection of outstanding craft breweries. From a 96-medal-winning brewery to one making picture-perfect pilsners, Indianapolis is on the craft beer map.