Photography courtesy of Whiplash
Over the past five years, we've written extensively on the best breweries to visit in states across America. From the trendy, hazy-focused breweries in Vermont to the mixed-fermentation founders in Austin, TX, to the experimental breweries in South Florida to the West Coast IPA perfectionists in Los Angeles and everywhere in between, we've covered some significant ground in the United States.
But there are a plethora of great breweries in countries all across the world. So we're taking our travels overseas. Last month, Hop Culture Managing Editor Grace Weitz visited Japan, recounting the best breweries and craft beer bars in Tokyo where she drank. And this month, Hop Culture freelancer Mike Brokos crossed the pond to bring us the latest on the best breweries and bars in Paris, France.
With St. Patrick's Day right around the corner, we thought it would make sense to check out the best breweries in Dublin, Ireland.
Yes, Guinness will top this list because, honestly, this brewery has one of the craziest histories in the entire world . And don't you want to just drink in that history?
But it's also not the only brewery in Ireland.
Sure, this country may be small, but craft beer has been blowing up there. peek behind the Guinness behemoth, and you'll find an equally thriving craft beer scene. One driven by an explosion of styles from spontaneously fermented wild ales to Cold black IPAs (what!?) to porters to extra pale ales.
The 8 Best Breweries in Dublin, Ireland
Guinness
St. James Gate, Dublin 8, D08 VF8H, Ireland | (+353) 408 4800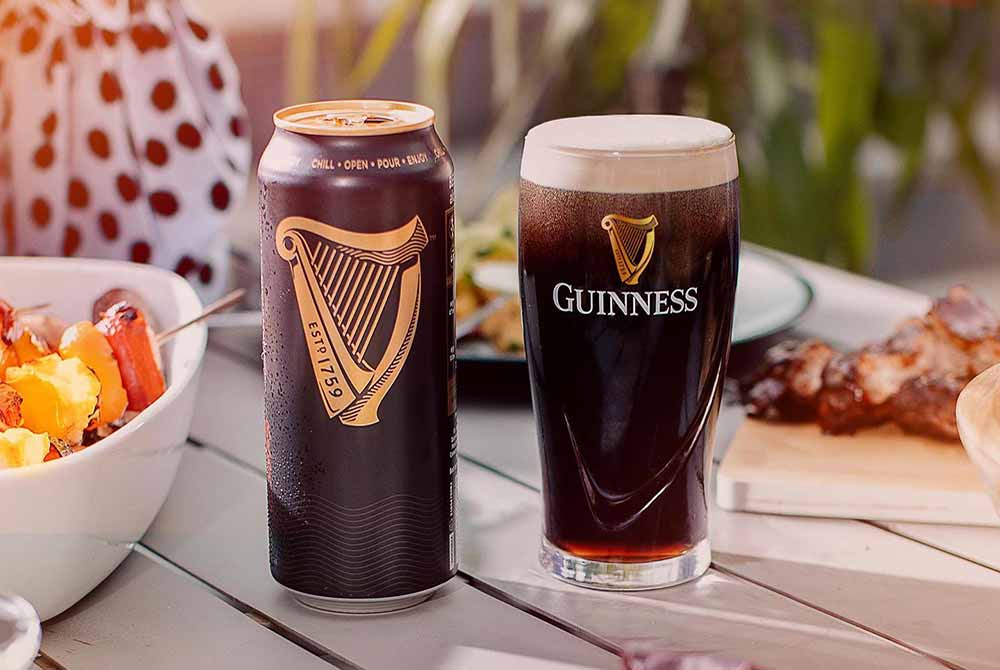 People travel to Dublin just to drink a glass of Guinness straight from the source at St. James Gate.
Why do people love that pint of dark, creamy liquid?
What about Guinness has captured the hearts and minds of fans in countless countries?
Well, everyone has their reason. But regardless of how people express their love for this beer, Guinness has become one of Earth's most iconic beer brands. And, in fact, the largest brewer of stout in the world.
And many will argue that drinking a Guinness in Dublin, Ireland, is a bucket-list opportunity.
So there, Guinness has topped our list. We acknowledge it, we know it's one of the most iconic beers in the world, and we're giving this historic 263-year-old brewery the due it deserves.
Now go forth and see some of the other best breweries in Dublin.
Whiplash
Cherry Orchard Industrial Estate, Unit 67B, Dublin 10, D10 KF40, Ireland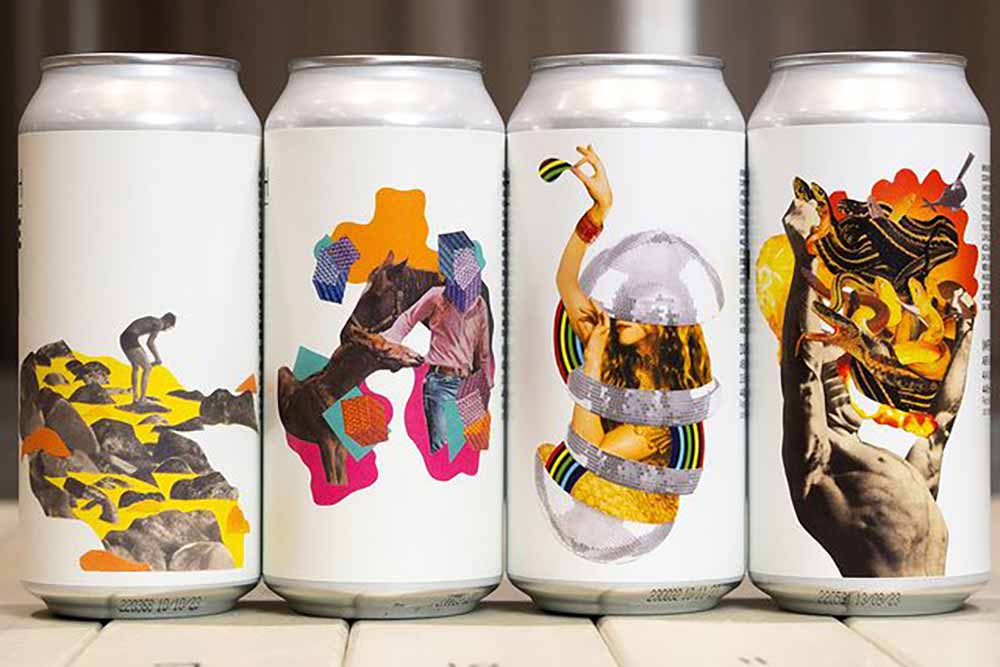 Alex Lawes and Alan Wolfe started this Irish craft brewery in 2016 as a "side project," brewing a couple of one-off beers on the weekends. Demand and popularity grew so much that the pair eventually built their brewery in the Ballyfermot suburb of Dublin.
And this 100 percent authentic Dublin brewery has been racking up awards in the last seven years—everything from Beer of the Year by Irish consumers to Honest Brew's Breakthrough Brewery to ranking fourth on Untappd's list of all-time top-rated breweries in Ireland.
Whiplash keeps it tight (if you know what we mean), emphasizing stouts, lagers, IPAs, and porters—for instance, The Sup, an old-school porter that won Best Dark Beer from Beer 52. Super dark chocolatey with a balance of slightly bitter coffee, Whiplash's porter tastes like a testament to the style.
Or Rollover, the brewery's most popular beer on Untappd, making a name for itself with a bouquet of Citra, Simcoe, Mosaic, and Ekuanot hops but an ABV of only 3.8 percent.
If you only have time to stop at one of the best breweries in Dublin, make it Whiplash.
LINEMAN
Jordanstown, Rathcoole, Co. Dublin, D24 H567, Ireland | (+353) 87 235 0961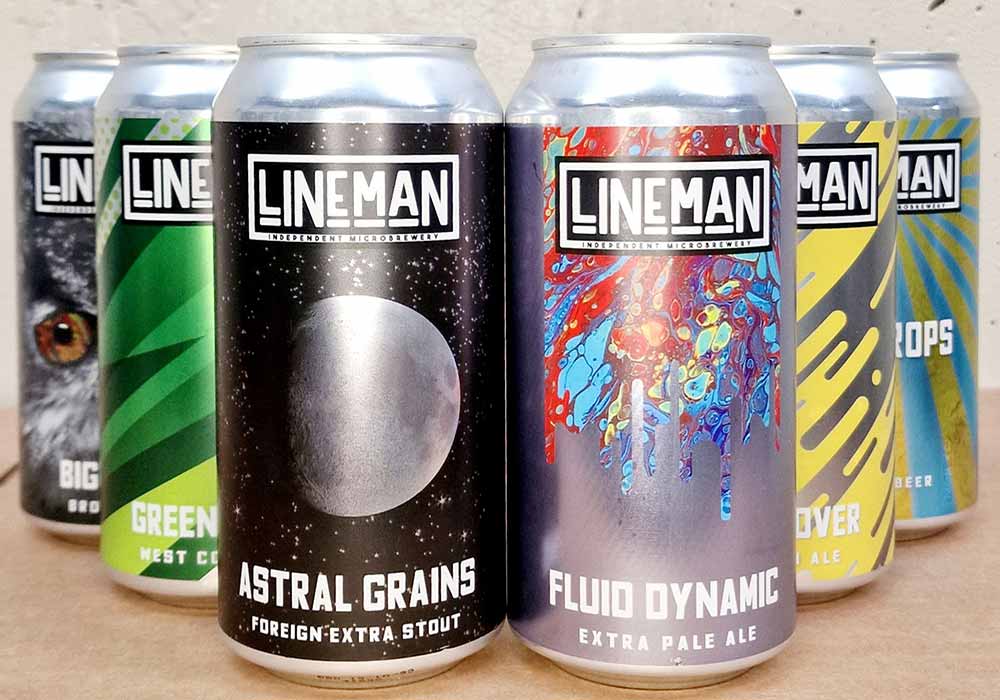 Falling just a tick under Whiplash on Untappd's highest-rated breweries in Ireland, LINEMAN nabs a 3.797 rating on the world's largest craft beer social networking app.
Perhaps it's because LINEMAN launched in 2019 with a grisette called First Light and a mixed-ferm beer with Kveik yeast called SAGA, setting the tone for the brewery's ethos: brewing "infinitely drinkable" beers.
Co-founders and life partners Mark and Vivienne Lucey have stuck to those principles while rotating through an ever-growing list of classic and contemporary beer styles. Read: pale ales, double IPAs, IPAs, brown ale, schwarzbier, table beer, and a Cold black IPA (never heard of that one before!), to name a few.
LINEMAN captures that lightning in a bottle that excites us for the future of craft beer in Ireland.
Third Barrel Brewing
Emerald House, Bluebell Avenue, Bluebell Industrial Estate, Dublin 12, Ireland | (+353) 1 460 4387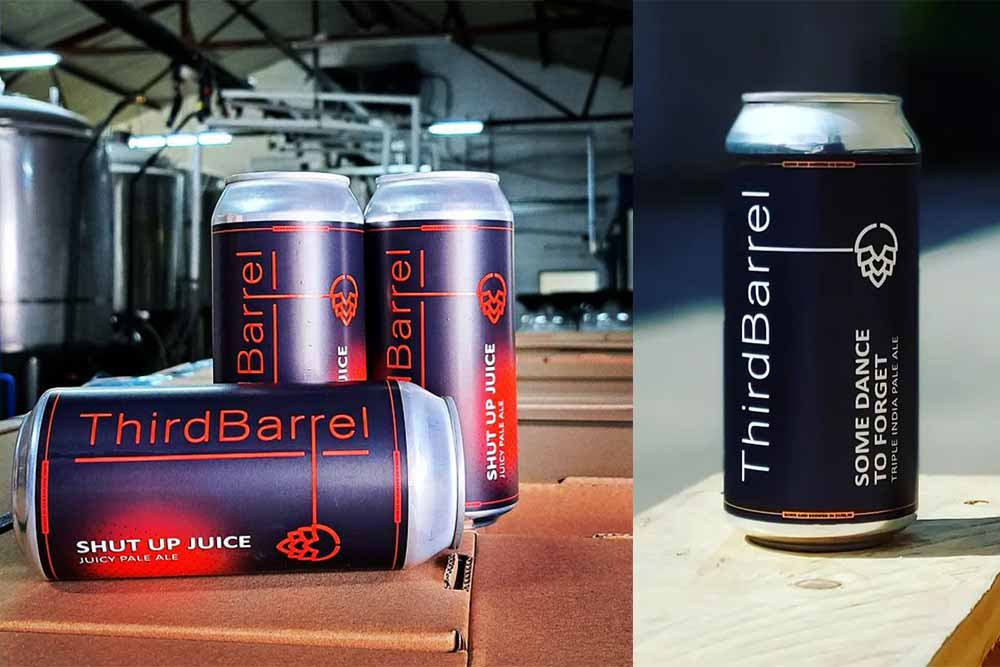 This brewery's Untappd description reads: "The best brewery you've never heard of." But maybe you heard of Stone Barrel and Third Circle, which combined forces in 2016 to launch Third Barrel.
Focused initially on brewing one-offs, the brewery now has a core lineup in addition to two or three monthly special releases.
Like Shut Up Juice, a flagship juicy pale ale hopped up with Citra, Simcoe, and Vic Secret. If you pour a glass of pineapple and orange juice, you have a good idea of this beer. Just shut up and drink it.
Or Rainin Purple, an out-there milk stout with raspberry, lychee, and rose water.
You may not have heard about Third Barrel yet, but now you're in the know.
The Porterhouse Brew Co.
Unit 3/4, Stag Industrial Estate, Ballyboggan Rd, Cabra West, Dublin 11, Ireland | (+353) 1 539 2937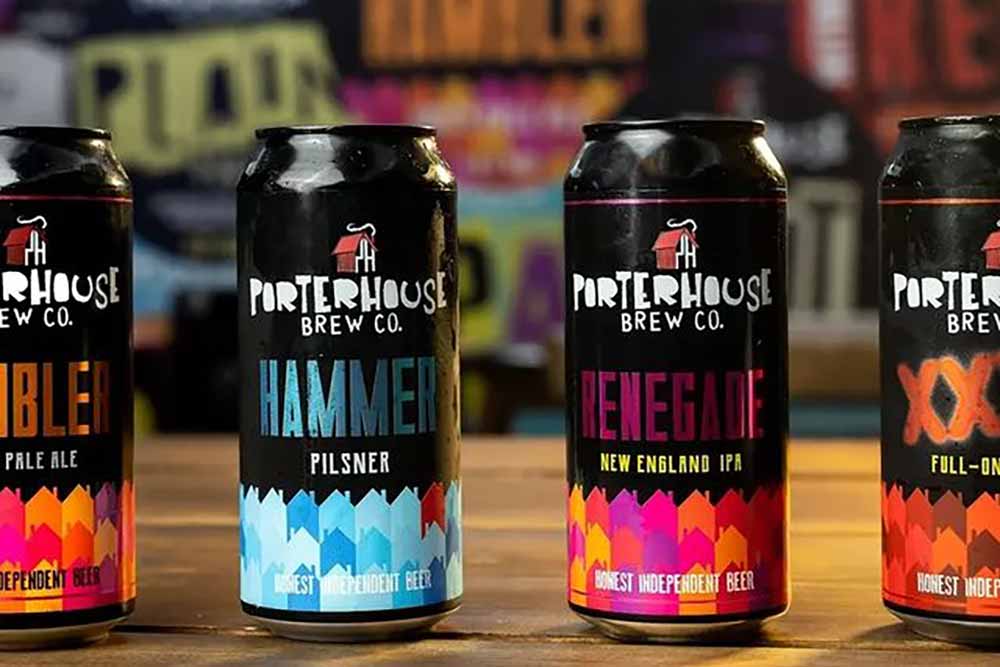 Pioneers of craft beer in Ireland, cousins Oliver Hughes and Liam Lahart opened the country's first craft beer bar, Porterhouse Temple Bar, in 1996. Famously, the bar became a bit of an adversary to Guinness, choosing to be the only place in the city to not serve Guinness.
With a genuine pedigree, this duo knows how to run a top-class brewery. One that, despite the changing times, sticks to the belief that beer doesn't deserve anything extra, just good ol' fashioned ingredients.
Beers like the aptly named Plain Porter, which won a gold at the Brewing Industry International Awards, aka "The Brewing Oscars," in both 1998 and 2012.
Over the last twenty-seven years, Porterhouse has thrived, expanding globally with bars in NYC, London, and at home. In 2018, Porterhouse opened a new 120-bbl brewery to keep up with demand.
But despite the worldwide growth, Porterhouse Brew Co. continues to be just a go-to staple in Dublin, stepping out of the shadow of its slightly bigger cousin to make a serious name for itself.
Trouble Brewing
Unit A, Oldmill Industrial Estate, Co. Kildare, Ireland | (+353) 87 908 6658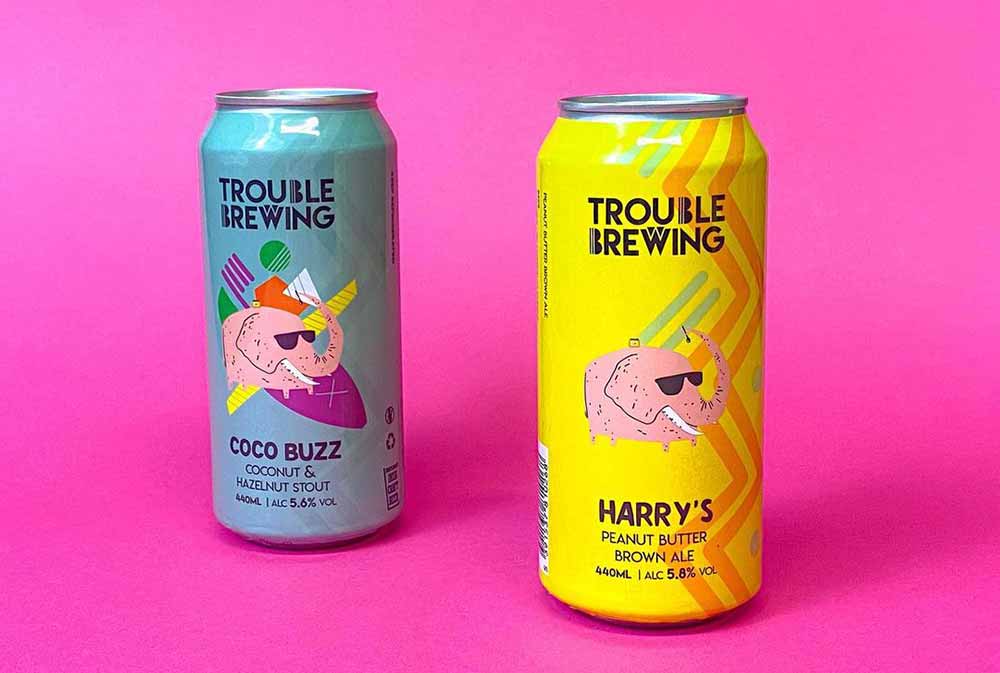 Tell us if it gets any more Irish. Trouble Brewing Co-Founders Paul O'Conner and Stephen Clinch opened the 100-percent-independent- and Irish-owned brewery on St. Patrick's Day in 2010.
But as tradition goes, that's as far as you'll get with Trouble. Instead, the brewery chooses to push the boundaries of beer.
For instance, brewing a now-legendary Pumpkin Brew. Or an east coast pale ale. There are always fun limited releases, but don't sleep on some of the core beers like Token Lager, Ambush juice pale ale, and Dark Arts porter.
You can't miss Trouble's beers on the shelf; its caricature-like icons are attention-grabbers.
Honorable Mention
Land & Labour
Contract Brewery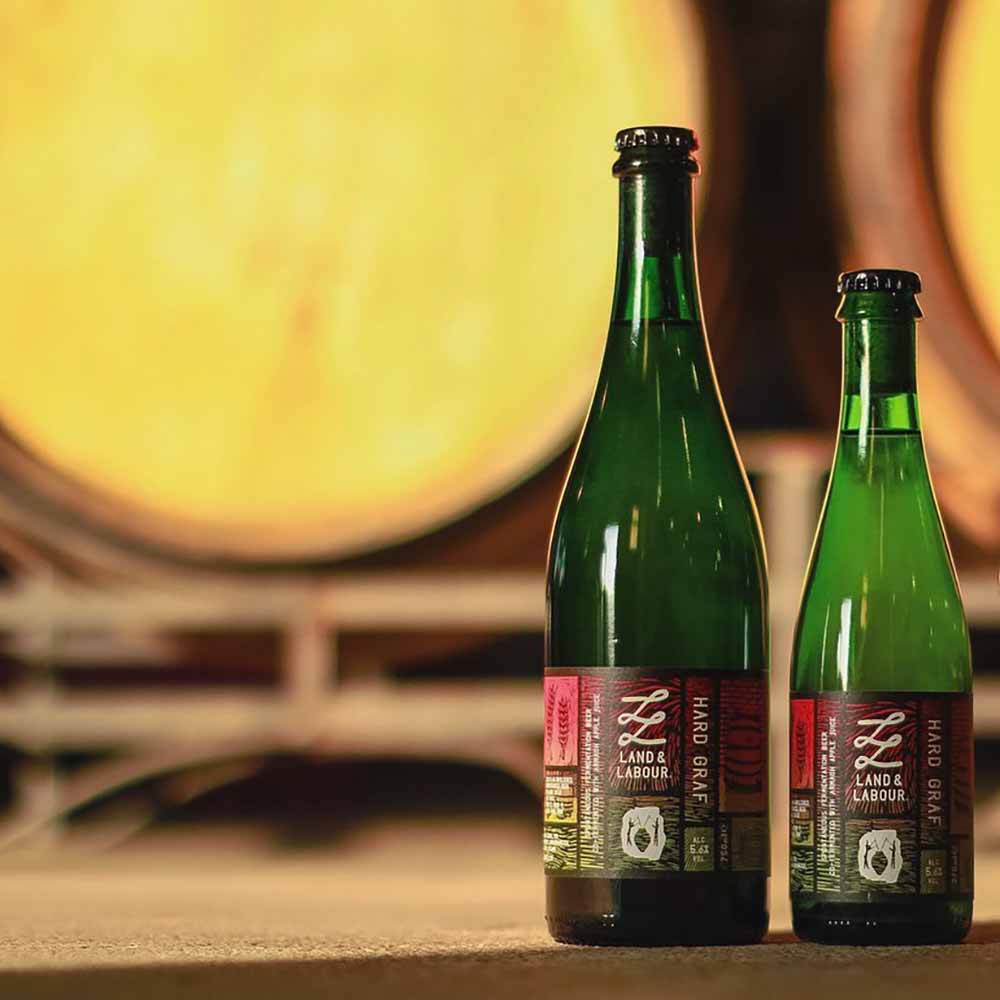 Currently only contract brewing (so maybe want can't technically call Land & Labour one of the best breweries to visit in Dublin), Land & Labour is the highest-rated brewery in Ireland with a 4.01 rating on Untappd. So while you can visit a physical brick-and-mortar, you should seek out Land & Labour's limited-release bottles where you can in Dublin.
Focusing exclusively on spontaneously fermented and wild ales, Land & Labour takes an elegant, almost romantic approach to beer. Letting the land, ingredients of the earth, and microflora of the planet influence your beer isn't something you'll find a ton of in Ireland, making Land & Labour's beer incredibly unique.
While you can't visit a physical taproom to try these creations, Land & Labour has other ways to drink.
Sign up for the brewery's mailing list, or stay tuned to their Instagram (@land_and_labour) to learn about new releases. Or just go ahead and buy yourself a 750mL bottle here.
DOT Brew
Contract Brewery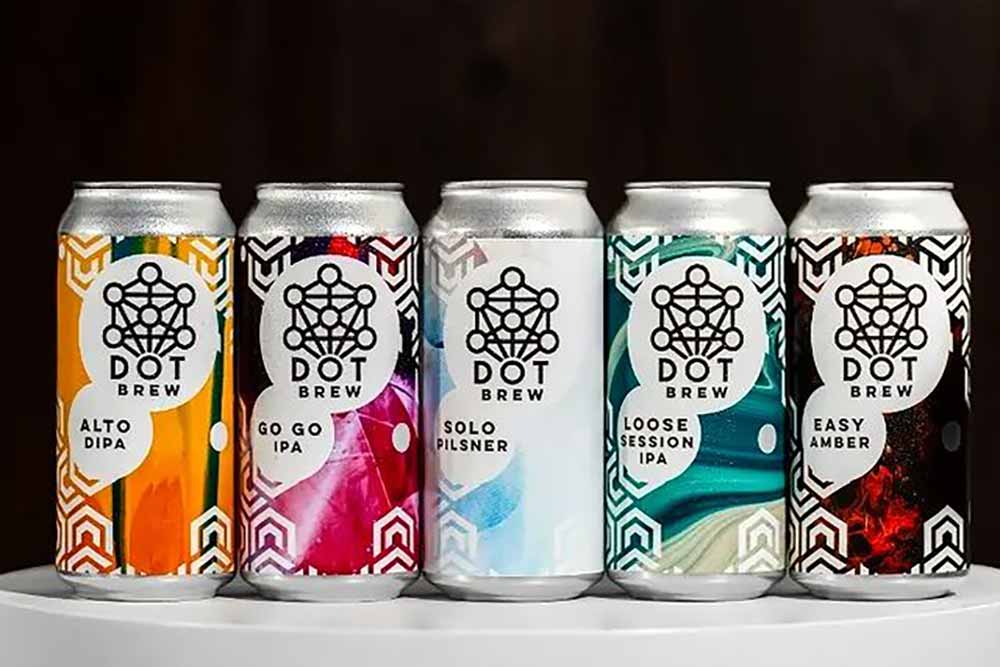 A gypsy brewery, DOT Brew released a core lineup of beers last May, including a DIPA, IPA, pilsner, session IPA, and amber. And they've continued to pump out more cans.
But if you're going for a DOT beer, you want to try and seek out a barrel-aged bottle. After all, founder Shane Murphy is considered the Irish King of Barrel Aging.
Watch the brewery's Instagram (@dot_brew) or just buy yourself a 2023 Barrel Adoption Programme.