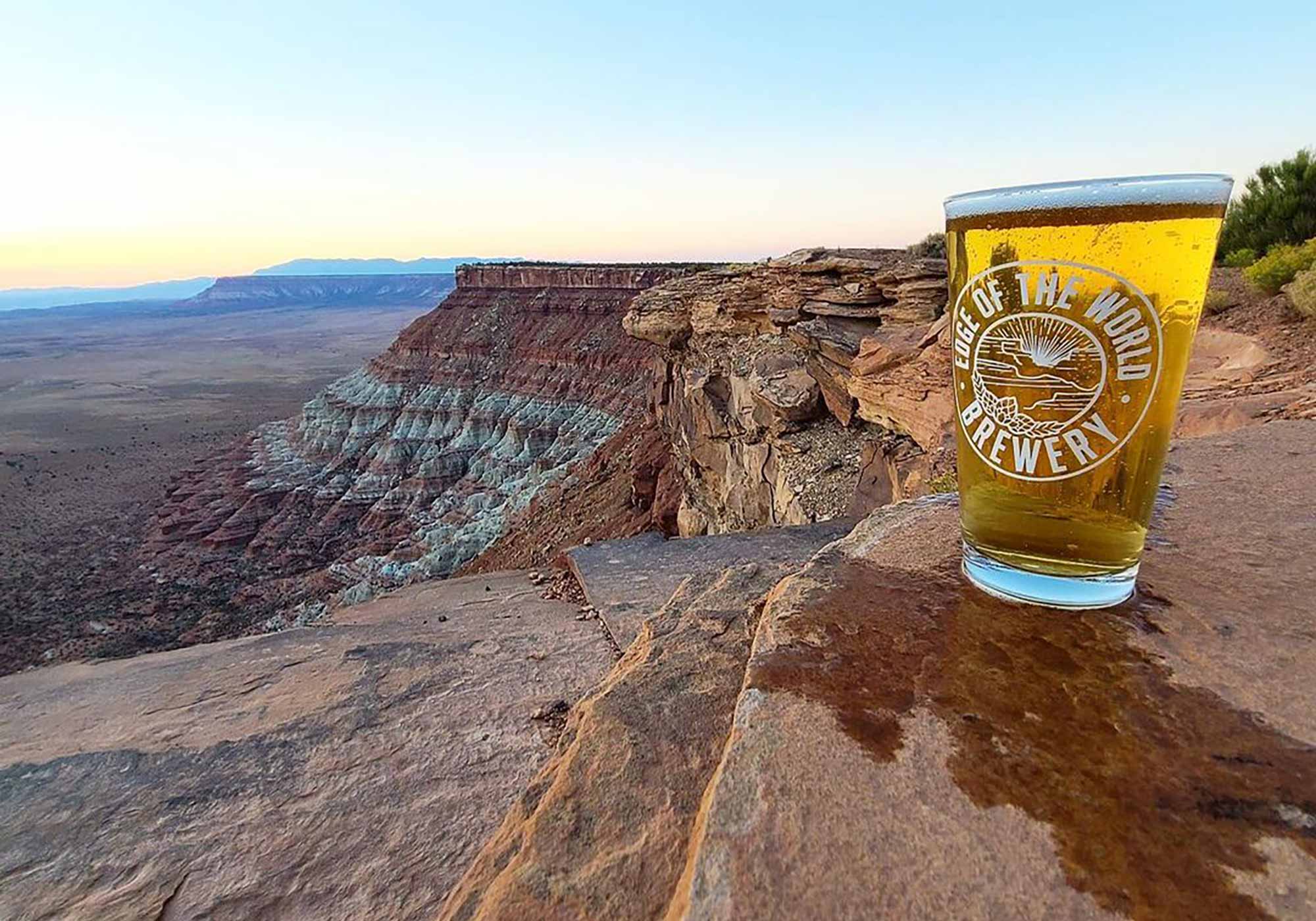 Photography courtesy of Edge of The World Brewery
As pandemic restrictions started to lift last year, U.S. national parks experienced an unprecedented increase in visitors. People cooped up indoors for months looked to get outside and enjoy the fresh air.
In May 2021, Yellowstone National Park recorded 483,100 visitors, the most ever during that month, as reported by CNN. Likewise, Grand Teton National Park in Wyoming set a record for the month of May when over 363,700 visitors hiked through the park's approximately 310,000 acres of spectacular mountain scenery and wildlife.
Overall, the United States National Park System offers 423 different areas covering 85 million acres in all fifty states and the District of Columbia along with territories Puerto Rico, the Virgin Islands, American Samoa, and Guam. From the Great Smoky Mountains National Park in the Appalachian Mountains of North Carolina and Tennessee to Zion National Park in Utah, parks across the country have become hot spots for visitors.
And what could be better after a long day of hiking, climbing, or spending time in nature than a tall glass of beer?
With the increase in local craft breweries, it has become even easier to find some fantastic taprooms close to the nation's breathtaking national parks. Additionally, the growing interest in national parks, as well as the growing popularity of local craft breweries, creates a unique opportunity for breweries to introduce their craft to new consumers.
After spending time in the great outdoors, enjoy some amazing craft beer while supporting small, local businesses. Here are the best breweries to visit near the top 10 most visited national parks in 2020:
The Best Breweries to Visit Near National Parks
Great Smoky Mountains National Park
Appalachian Mountains of North Carolina and Tennessee
Gatlinburg Brewing Company
458 Parkway, Gatlinburg, TN 37738 | (865) 412-1123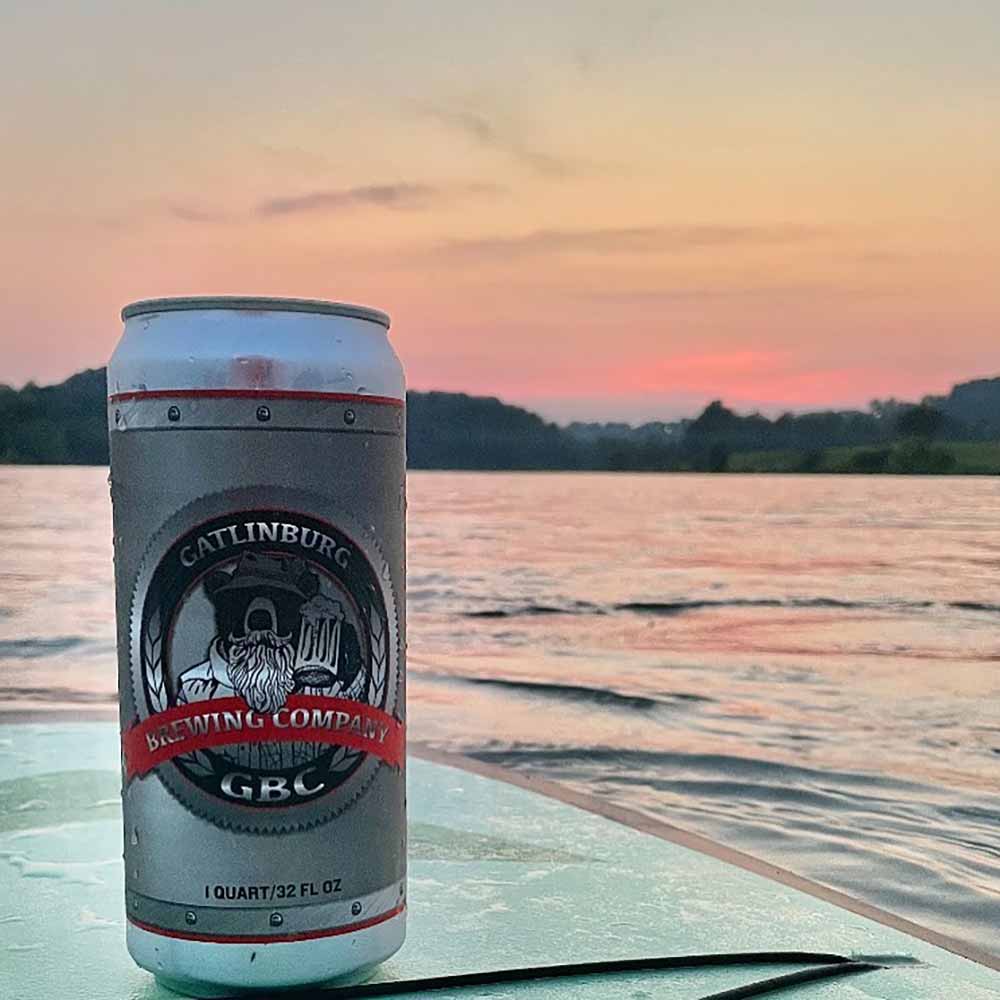 Located at the base of the astounding Smoky Mountains, Gatlinburg Brewing Company is owned by Steve Wilson, a Smoky Mountain-area native. Wilson began crafting beer over five years ago to bring locally brewed beer into his community.
The brewing company has a delightful menu with something for everyone, including IPAs, stouts, lagers, sours, and ciders.
Gatlinburg Brewing Company also has a second location a bit further from the park in Sevierville, TN. Although the tap list may differ based on location, each brewery specializes in craft pizza to pair with your beer.
Smoky Mountain Brewery
1004 Parkway #501, Gatlinburg, TN 37738 | (865) 436-4200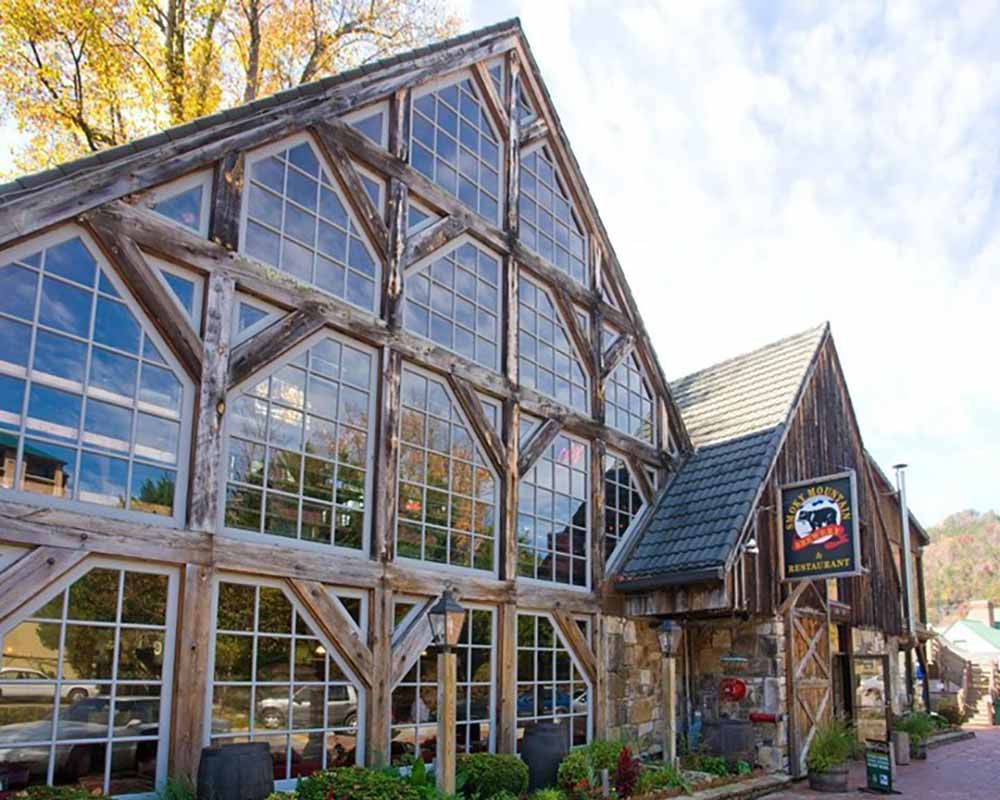 Described on the brewery's website as "a cross between a ski lodge and a Bavarian beer hall", Smoky Mountain Brewery overlooks the Smoky Mountains. The backdrop alone makes this unique brewery a must-stop on your brewery adventures near Smoky Mountain National Park.
The location is prime with Gatlinburg Brewing Company three minutes down the road and the Gatlinburg trailhead nearby.
Smoky Mountain Brewery takes pride in their efficient brewing process, using the highest-quality ingredients. For instance, top-quality malts and liquid ale yeast. Plus, the brewery brews lagers with only the finest German hops while ales receive English and American hops grown in the northwest—some sourced directly from small hop farmers.
This retreat for hikers, skiers, and snowboarders alike features what the brewery calls "Our Mainstays". For example, the Irish-style Cherokee Red Ale, the gold-medal-winning Helles, and the American light lager called Mountain Light.
Additionally, Smoky Mountain Brewery serves "Premium Brews" on tap, including the hoppy Appalachian Pale Ale and the English-style brown ale called Black Bear. Ask your bartender about the current brewmaster specials and seasonal selections. And if you can't decide on a pint, try 5oz samples of three to ten beers.
Blackberry Farm Brewery
106 Everett Ave, Maryville, TN 37804 | (865) 724-2088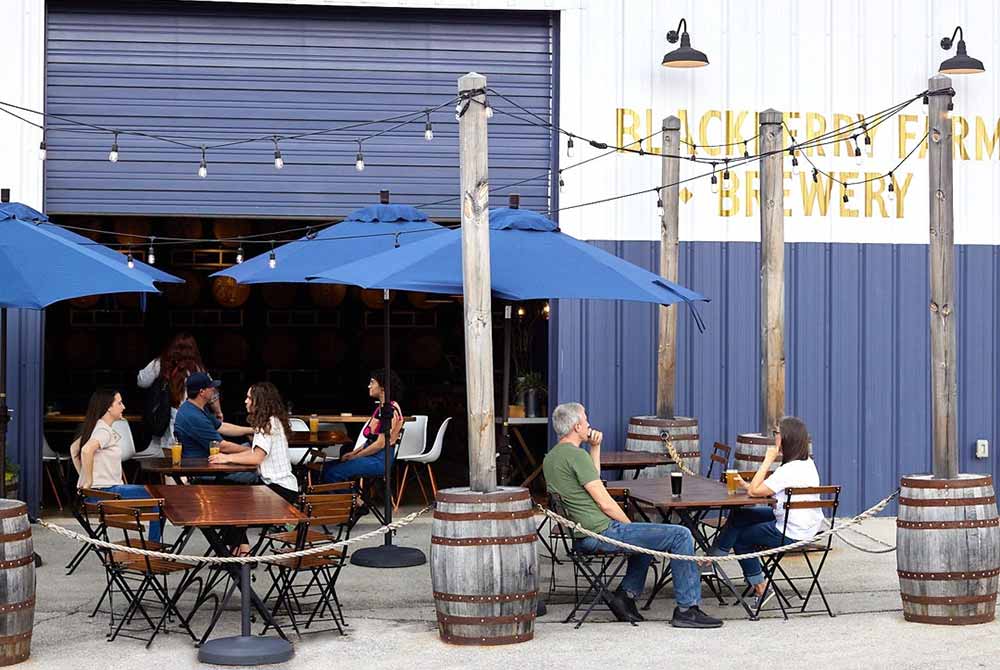 Inspired by the rich brewing traditions of the Old World combined with Tennessee Farm roots, Blackberry Farm Brewery began producing beer in 2011. Popularity grew so they moved into a larger facility to meet the demands of increased production in 2015.
Visiting Blackberry Farm Brewery's taproom is a must if in the Smoky Mountain vicinity because the brewery stays true to their identity as "Rustic, Rooted and Refined." Which you'll find everywhere from the beers to the labels.
Beerwise, sip on everything from a farmhouse ale aged in oak to a coffee stout to a Vienna-style lager.
Since Blackberry Farm uses natural re-fermentation in all its bottled beers, they temperature control each one in the cellar to ensure a high-quality pour once opened.
You'll even find the brewery's southern roots in its artwork with can labels inspired by the tradition of barn quilts found throughout the South. The labels, like the beer, are unique, making Blackberry Farm a top brewery to visit near Great Smoky Mountains National Park.
Yellowstone National Park
Northwestern Wyoming, Southern Montana, and Eastern Idaho
Katabatic Brewing Company
117 W Park St, Livingston, MT 59047 | (406) 333-2855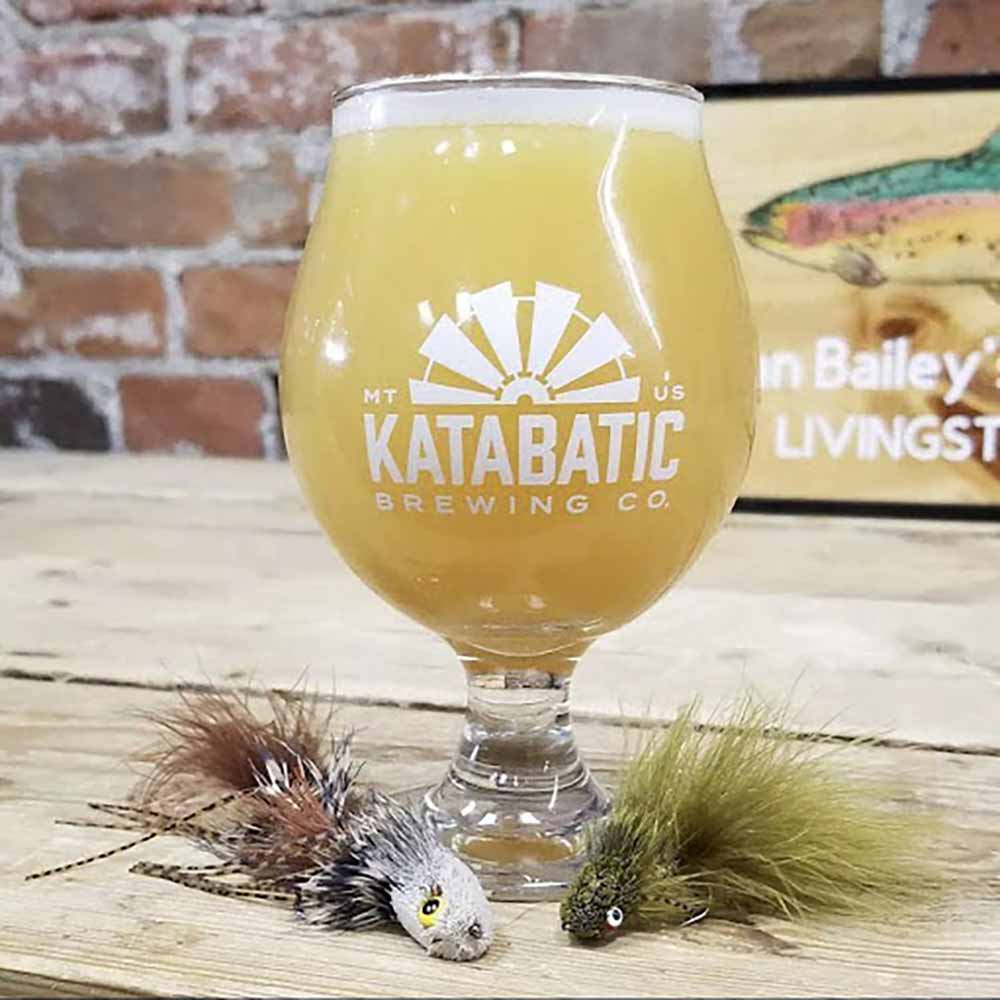 Located amongst nature in the historic Downtown Livingston, MT, Katabatic Brewing Company is the perfect place to kick back and relax after exploring Yellowstone National Park.
Katabatic, defined as a type of wind caused by local downward motion of cool air, brews beer with passion and creativity.
As they work on getting their website up and running, look to their Instagram (@katabaticbrewing) for updates regarding new beers, events and more.
Recently, the brewery posted about their newest beer, Barn Dog Coffee Porter made in collaboration with Yellowstone Coffee Roasters in Bozeman, MT. Along with Strip Set, a New England-style IPA and Bourbon Barrel Aged Elk Shed Imperial Stout.
MAP Brewing Company
510 Manley Rd, Bozeman, MT 59715 | (406) 587-4070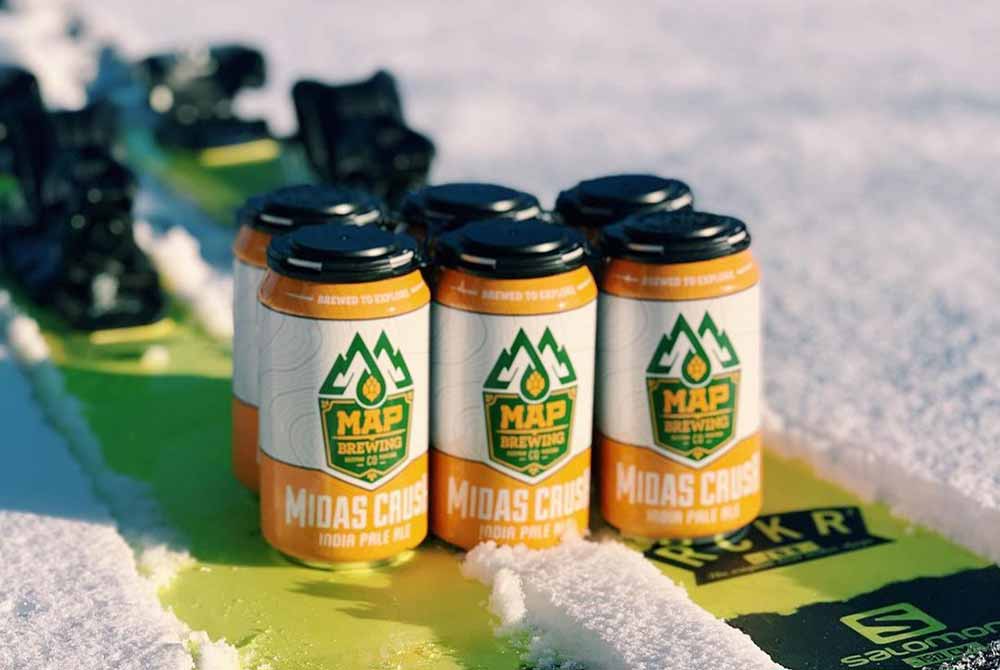 Opened in 2015, MAP Brewing Company believes that every great adventure begins with a map. Located at the foothills of the Bridger Mountains, MAP is the perfect place to seek an adventure and a cold beer.
The brewery has an impressive tap list of award-winning beers that have received medals from the Great American Beer Festival (GABF) and the 2020 Best of Craft Beer Awards. For instance, Ridge Hippy German-style kölsch, 80 Chain oatmeal stout, and Strange Cattle New England IPA, among others.
Seasonal beers include a Japanese sake-style lager, a fruited sour with guava and key lime, a double coffee imperial stout, a Belgian quadrupel, and more.
Zion National Park
Utah
Zion Brewery (Zion Canyon Brew Pub)
95 Zion Park Blvd, Springdale, UT 84767 | (435) 772-0336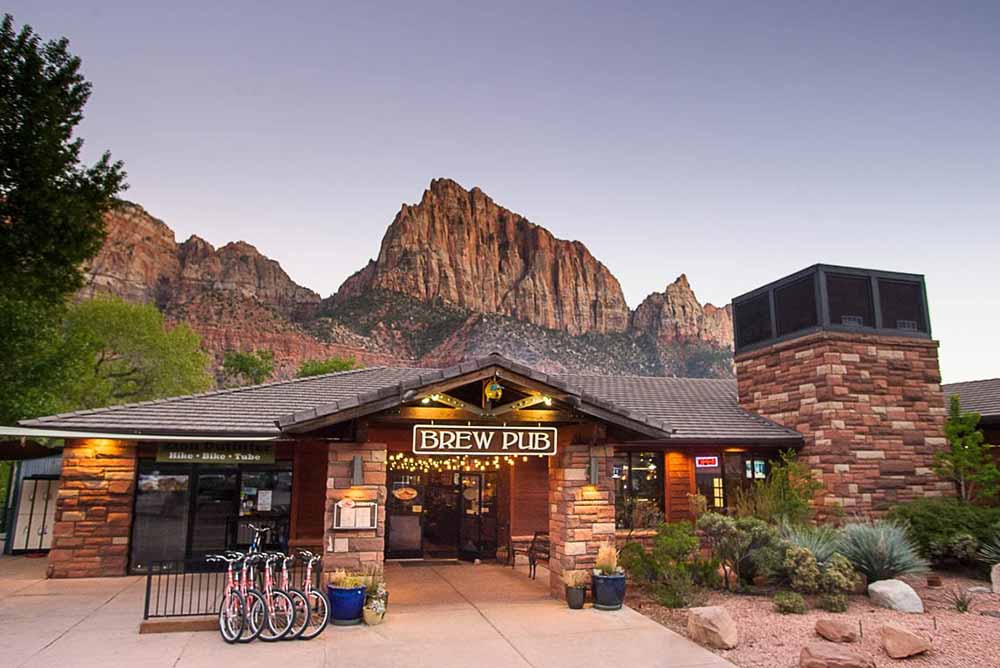 Southern Utah's first microbrewery at the base of Zion National Park, Zion Brewery's taproom, called Zion Canyon Brew Pub, sits just south of the park entrance. The brewery has another location in George, UT, but you'll want to visit the Zion Canyon Brew Pub location in Springdale, UT, for unbeatable views with unbeatable brews.
Beers on tap include Engel Landen, a light, crisp, refreshing pilsner, along with Juicy, a New England-style IPA, and Zion Pale Ale, a rich, malty American-style pale ale.
Zion Brewery also features a lunch and dinner menu to pair with a beer of your choice. Or if you're looking to grab beer to go before your hike, don't forget to stop at the growler bar on your way out.
Edge of The World Brewery
70 N Central St. #2818, Colorado City, AZ 86021 | (928) 875-8710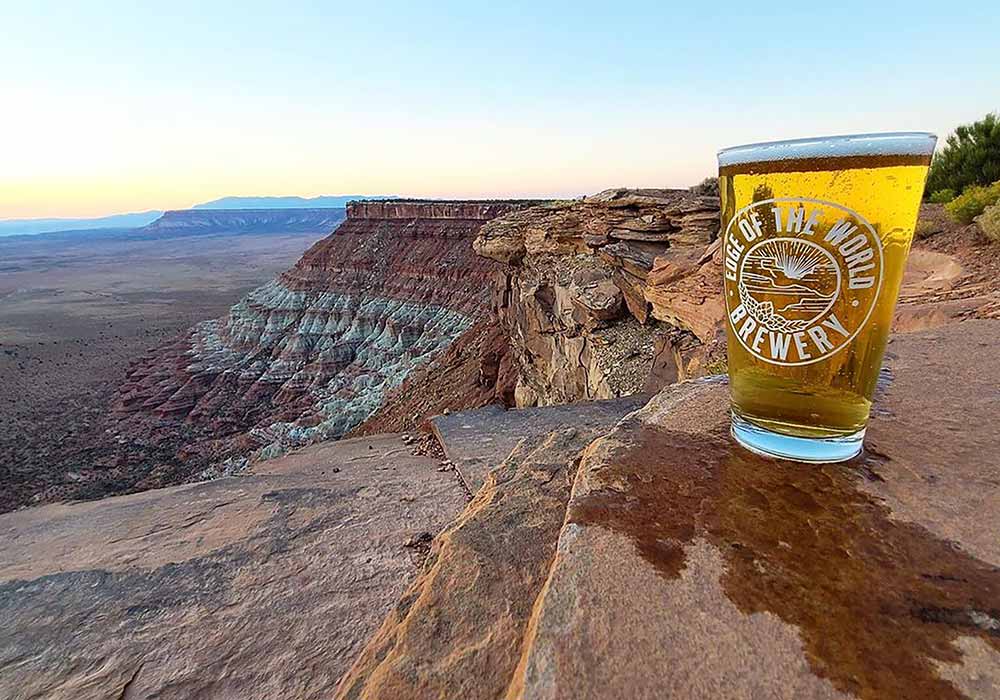 Situated between Zion National Park and Grand Canyon National Park, Edge of The World Brewery promises delicious beer and food alongside incredible vistas.
And they deliver.
Here you'll find beer simply named. For example, Blonde describes the brewery's refreshing, light blonde ale. While Pale Ale aptly defines their pale ale with lightly roasted malts and American hops. Edge of The World even has beers like The Lightest Beer, containing low alcohol and low bitterness; it's the perfect post-hike beer.
On the specialty side, you'll find flavorful beers like Lemon Sage Saison, a seasonal offering with European hops, lemon peel, and locally sourced sage, and Cranberry Wheat Beer, an American-style wheat beer with cranberry and blueberry.
With such a wide selection, sit down and kick back with a beer at the edge of the world.
Rocky Mountain National Park
Colorado
Lumpy Ridge Brewing Co.
531 S St Vrain Ave, Estes Park, CO 80517 | (970) 235-1752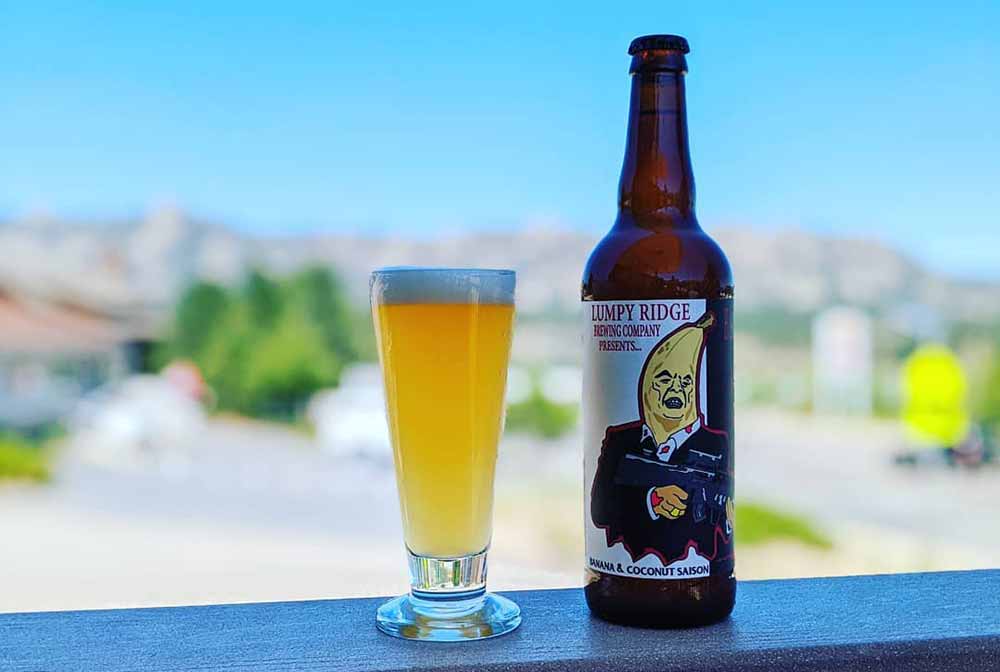 Bring your pooch to the outdoor patio and sip on Lumpy Ridge's beers. That's the premise at Lumpy Ridge Brewing Co.
Whatever your palate prefers, this brewery placed in the midst of Rocky Mountain National Park has it all. A few highlights from Lumpy Ridge's draft menu include: Microdose, a hard seltzer made with champagne yeast and flavored with guanabana fruit, Sun Lion Pale Ale, and Lumpy Ridge IPA, a West Coast tropical IPA named after the brewery. On the darker side, you'll find a rich and chocolaty porter with hints of raisins, called the 93 Octane Baltic Porter and Winter Breeze Coconut Dark Lager, a rich dark lager with hints of coconut and chocolate.
When planning your visit, be sure to keep up with Lumpy Ridge Brewing Co.'s Instagram (@lumpyridgebrewing) for pop-up food vendors. For example, On the Hook Fish and Chips and WesTex BBQ.
Rock Cut Brewing Company
390 W Riverside Dr, Estes Park, CO 80517 | (970) 586-7300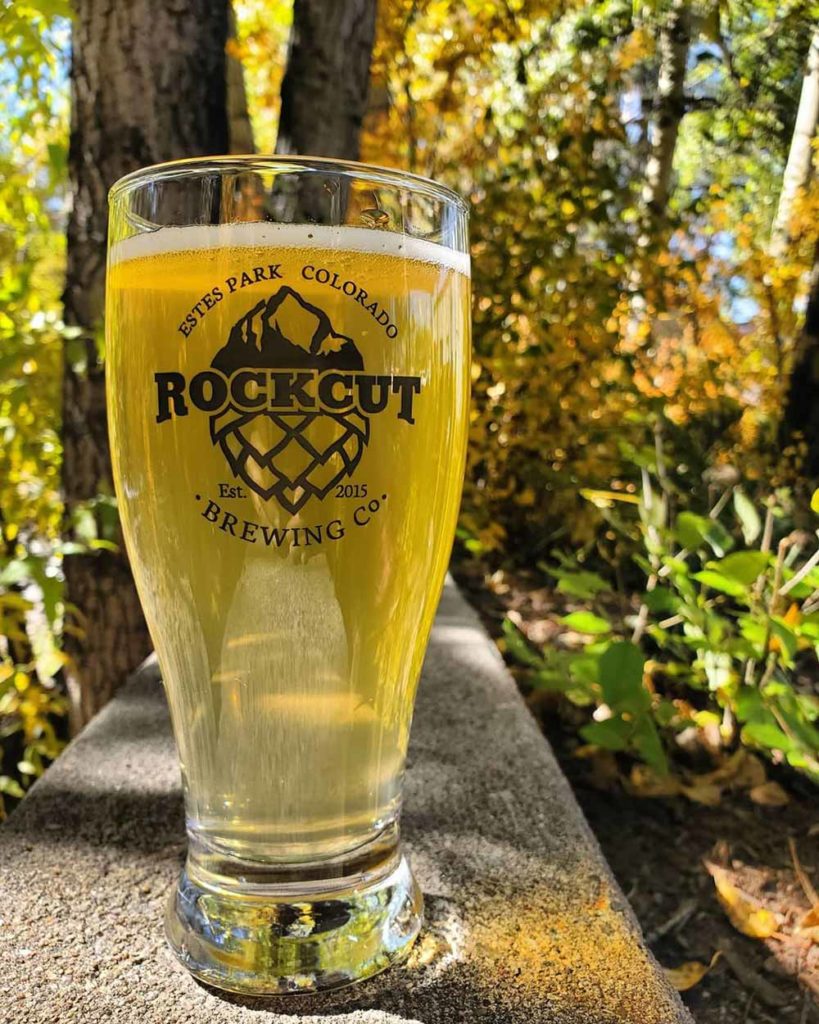 Snuggled up at the base of Prospect Mountain in downtown Estes Park, CO, Rock Cut Brewing Company is the perfect place to end a long day after experiencing the Rocky Mountain ranges. Tremendous views of the park, including Lumpy Ridge, a huge granite rock etched by wind and erosion, are in sight from the comfortable, family-friendly taproom.
Tracy Goodemote and Matt Heiser founded Rock Cut in 2015 after homebrewing for eleven years in Goodemote's garage. All those years of homebrewing means Heiser places a huge emphasis on high-quality ingredients.
And you can taste the experience in the beer. On Rock Cut's taplist you'll find a range of styles including: Enos Pils, an American craft pilsner, Altruism, a German-style amber, Subnivean Vanilla Porter, Galactic Portal, a hazy IPA, and more. Indulge in a featured flight for $11 and you can drink through five 4oz tasters from the tap list.
Grand Teton National Park
Wyoming
Grand Teton Brewing
430 Old Jackson Hwy, Victor, ID 83455 | (888) 899-1656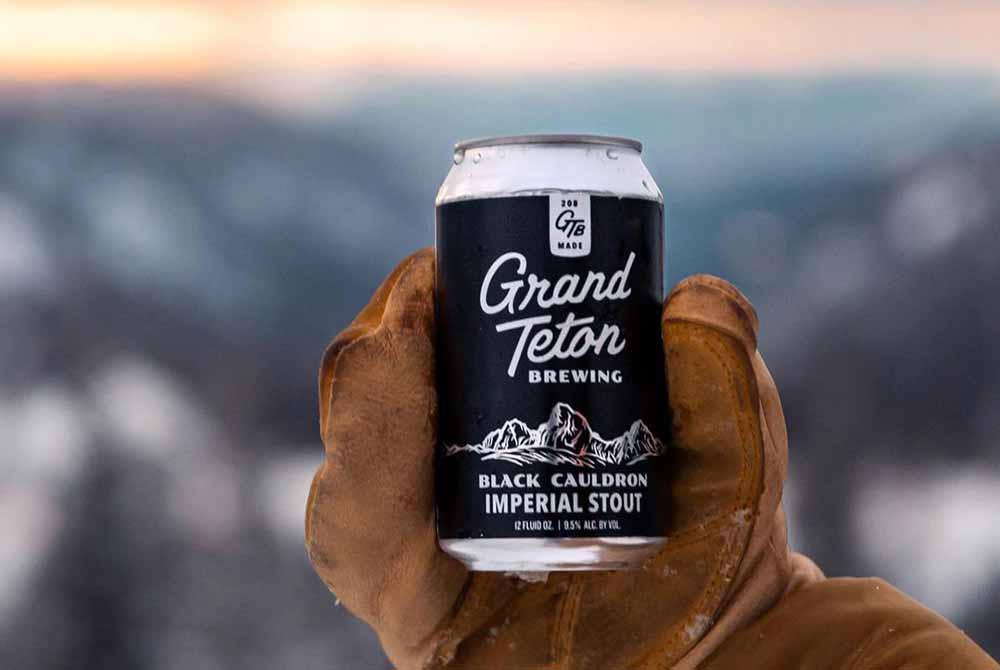 Founded in 1988 by Charlie and Ernie Otto as Otto Brothers' Brewing Company, Grand Teton Brewing has a storied history in the area.
The first modern microbrewery in Wyoming, Otto's officially opened a brewpub Wilson, ID, in 1992. In the fall of 2000, the brewery changed names to Grand Teton Brewing. And in April of 2009, Charlie sold the brewery to Steve and Ellen Furbacher.
Since then the Furbachers have continued to carry the Grand Teton Brewing torch.
At the base of Teton Pass, Grand Teton Brewing is the ideal place to brew. The brewery has easy access to Teton glacial water, filtered by the Teton Mountain granite and limestone, and made a home close to some of the best local barley and Northwest hops.
The 11,000 sq-ft facility includes production and packaging facilities, walk-in cold storage, and the pub itself.
After skiing down the slopes, check out Grand Teton Brewing's tasting room, where you'll find a tap list including hits like First Mug Mocha Porter, Southbound and Down DIPA, and Teton Range Juicy IPA.
Just know that if you go, reservations are not available at this time.
Snake River Brewing
265 S Millward St, Jackson, WY 83001 | (307) 739-2337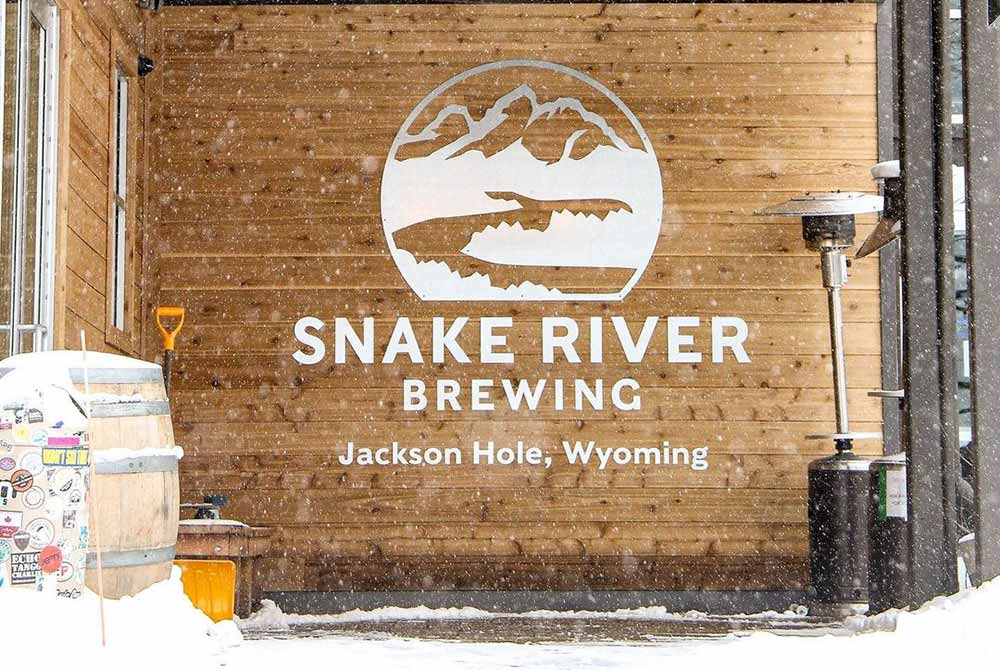 Founded by former Anheuser Busch distributor Albert Upsher and his wife Joni Upsher, Snake River Brewing opened during the rise of microbrewery culture in 1994.
According to the brewery's website, Albert loved skiing in Jackson, WY, so it made sense that he made the popular ski town Snake River's home.
A two-time winner of "Small Brewery of the Year" at the Great American Beer Festival, Snake River has a ton of great beers to enjoy. For example, a tiramisu milk stout, a horchata cream ale, an English porter, a blackberry sour, and more.
Besides great beer in an idyllic location, this unique microbrewery also values local artists. Snake River commissions beer can art from regional artists, designers, and illustrators to decorate seasonal can labels.
Beautiful beers with beautiful artwork in a beautiful town. What more could you want from a brewery?
Roadhouse Brewing Co.
1225 Gregory Lane, Jackson, WY 83001 | (307) 264-1900
20 E. Broadway, Jackson Hole, WY 83001 | (307) 739-0700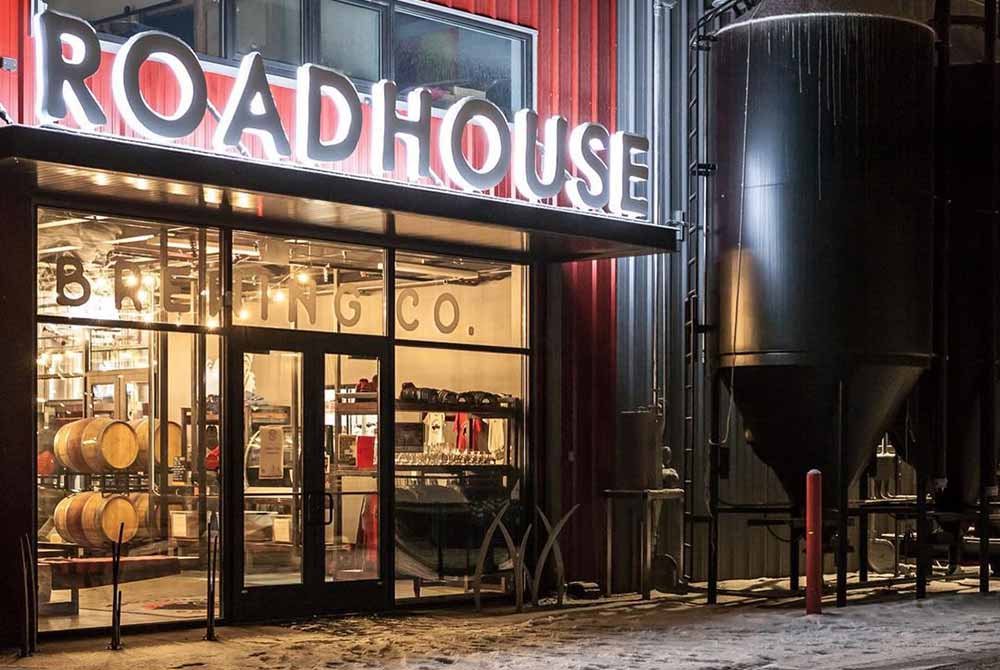 Established in 2012 by Colby Cox and Gavin Fine, Roadhouse Brewing Co. adds to the craft beer soul of Jackson and Jackson Hole as well as to the importance of outdoor safety.
The brewery's social mission is to support the work of search and rescue and to help educate citizens about safety in the backcountry. In that same vein, Roadhouse directly supports Teton County Search and Rescue (TCSAR).
Roadhouse also feels passionate about sustainability, stating on their website, "We share kegs, recapture and recycle the heat we produce, and are installing solar panels that not only offset our power usage, but feed power back to the Jackson town grid. Our spent grain is sent to Hereford Ranch Mead Ranch, a local family-owned farm that produces grass-fed beef."
The brewery itself has a location in Jackson, WY, with a small taproom on-site featuring ten taps. But we recommend visiting the brewpub and eatery in downtown Jackson Hole.
If you go, take a look at the year-round draft list, which has staple beers, such as Mountain Jam Vol. 7, a tropical, resonant and sultry hazy IPA. And Breath & Bramble, a sour ale with raspberries and lemons.
If interested in seeing the brewing facility, catch a tour at the brewery in Jackson. The brewery gives them daily at 5PM.
Whatever reason you visit, just make sure you get yourself to Roadhouse. It is seriously one of our favorite breweries to visit near a national park.
Grand Canyon National Park
Arizona
Historic Brewing Company
141 W Railroad Ave, Williams, AZ 86046 | (928) 635-5325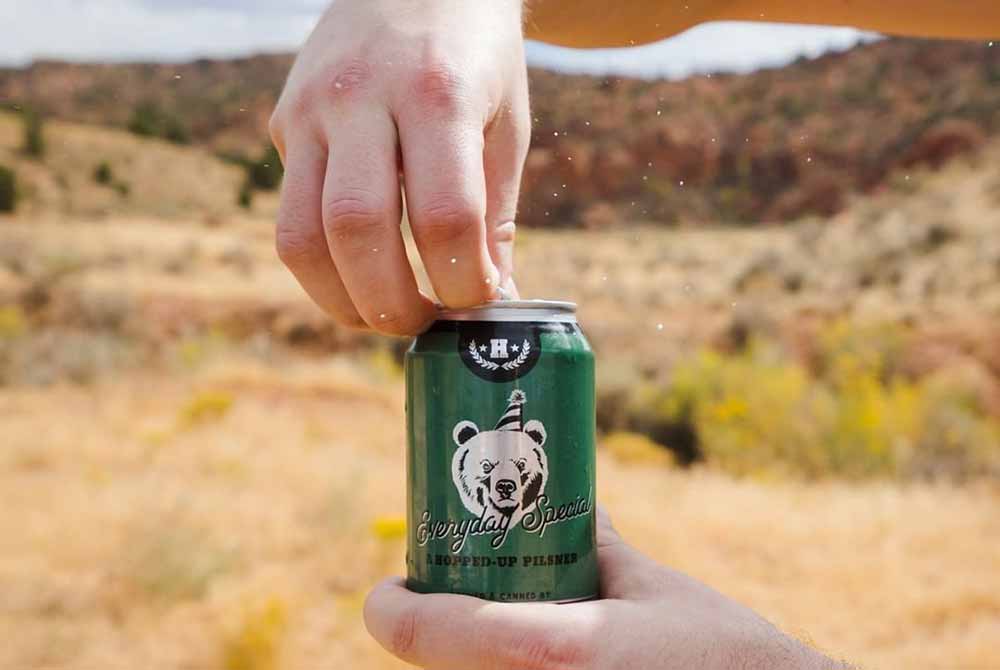 Founded in 2013, Historic Brewing Company now has three locations in Northern Arizona. With sixteen rotating taps of mainstay, seasonal, and limited-release beers, there are plenty of options at each location. But we suggest visiting the Williams Barrel + Bottle House because it's closest to the national park and includes a tempting food menu serving everything from cheesy bread to a pulled pork sandwich and much more.
On the beer side, you'll find everything from the Everyday Special, a hoppy pilsner, to the Salt River, an Arizona lager with notes of salt and lime.
To make your Grand Canyon National Park experience more interesting, Historic Brewing Company rents Airbnb getaways in Flagstaff and Williams. These getaways provide the perfect opportunity for the craft beer and nature lover's paradise, with access to the taproom and nearby park entrances.
Grand Canyon Brewing + Distillery
301 N 7th St, Williams, AZ 86046 | (928) 635-1911
1800 S Milton Rd, Flagstaff, AZ 86001 | (928) 774-1114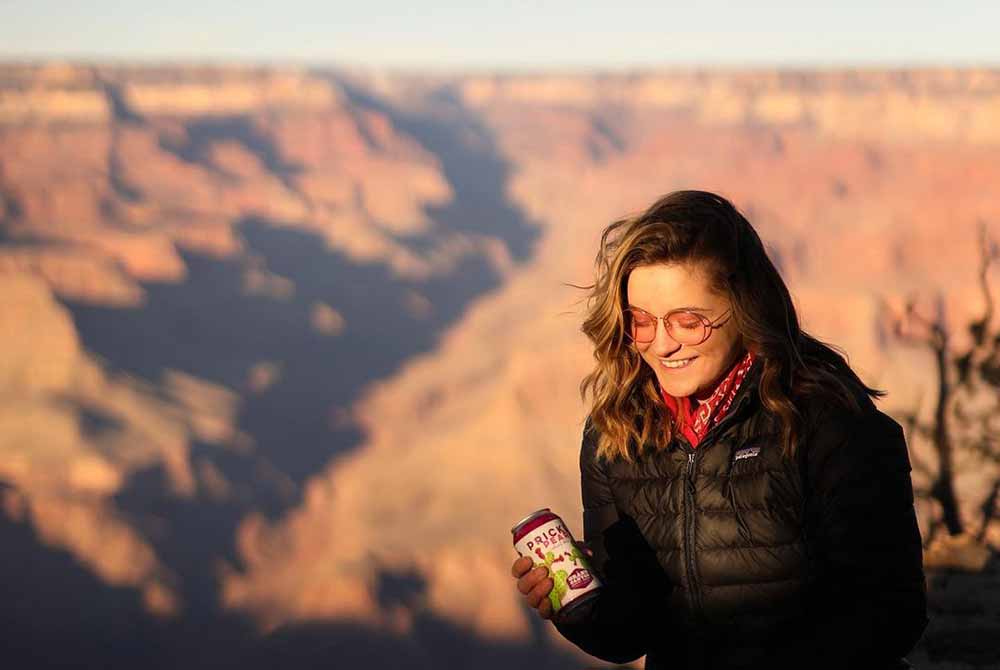 With two locations situated within close proximity to Grand Canyon National Park and Coconino National Forest, the award-winning and community-driven Grand Canyon Brewing + Distillery is a must-stop destination during your day of adventuring in the beauty of Arizona.
Retired Navy veteran, John Peasley, founded Grand Canyon Brewing Company in 2007, "to create a brand that paid homage to the breathtaking landscape and adventurous lifestyle of living in Williams, AZ."
After a decade, the brand expanded and moved to a larger facility only one mile down the road from the original location. Not too long after relocating, the brewery added a distillery.
In 2019, opportunity struck again and Peasley opened a second brewhouse in Flagstaff, AZ.
If you plan on adventuring to beautiful Arizona, be sure to check out a third location in Page, AZ, set to open in March 2022.
Regardless of which location you visit, at each you'll find the same Arizona-themed beer and spirits that makes Grand Canyon Brewing + Distillery unforgettable.
Cuyahoga Valley National Park
Ohio
Hop Tree Brewing
1297 Hudson Gate Dr, Hudson, OH 44236 | (330) 342-0060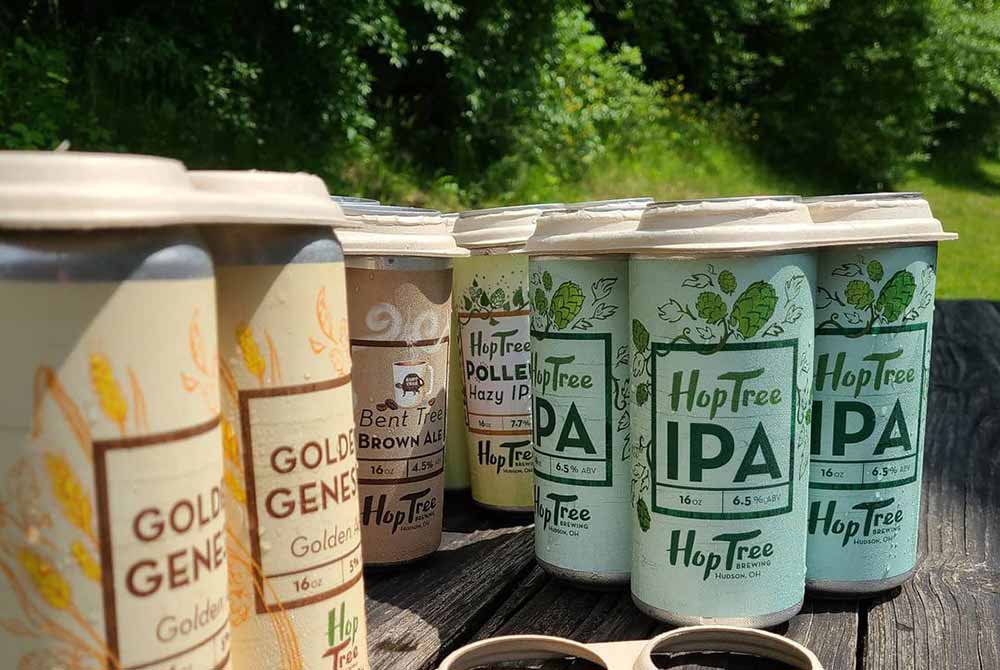 A hop, skip, and a jump away from Cuyahoga Valley National Park is Hop Tree Brewing. This Ohio-based brewery has a well-balanced, compelling tap list with both dark and light beers. For instance, Lumberjack's Breakfast, a porter that tastes like chocolate milk with hints of toasted butter pecan, maple syrup, and bacon. Or the Wassale, a winter warmer with caramel malts and mulling spices perfect for those chilly nights next to the fire.
Please note: At the time of publication, Hop Tree Brewing was temporarily closed for upgrades and deep cleaning. Make sure to check the brewery's website before visiting.
HiHO Brewing Co.
1707 Front St, Cuyahoga Falls, OH 44221 | (234) 334-7564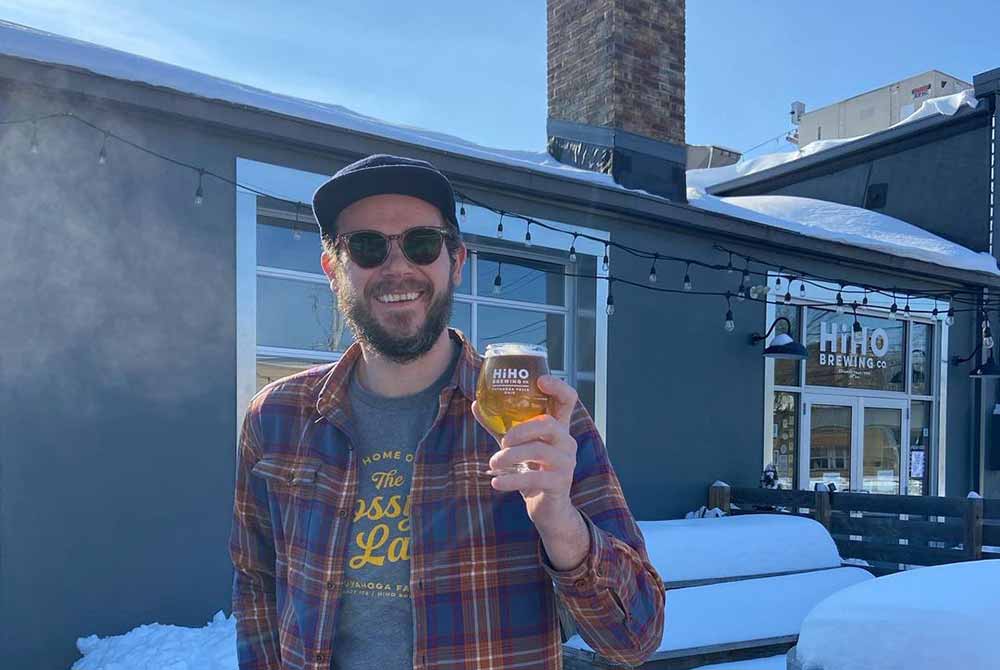 Co-founded by Ali and Jon Hovan, HiHO Brewing Co. is the pair's love letter to craft beer. The duo fell in love with craft breweries while living and working as teachers in Denver, where they started a group called "The Brew Crew."
Following his passion, Jon earned a diploma in Intensive Brewing Science and Engineering at the American Brewers Guild and completed his Beer Judge Certification Program (BJCP) during the summer of 2014.
Meanwhile, Ali finished a small business start-up program at a local college in preparation for opening a brewery of their dreams.
In 2016, Ali and Jon resigned from teaching in Denver and moved back to Ohio, opening HiHO in January 2017. The HiHO brand puts the Hovans' Ohio pride first.
Built in an old car showroom from the 1930s, HiHO is a family-friendly establishment with a unique beer list. A few beers that visitors may find interesting are Unkel Dunkel, a dark European lager; Signal Tree ESB, an easy-drinking English extra special bitter; and NORKA Orange, a shandy made with the brewery's True Pilsner and the locally made NORKA orange soda.
Acadia National Park
Maine
Fogtown Brewing Company
33 Cottage St, Bar Harbor, ME 04609 | (207) 801-9165
25 Pine St, Ellsworth, ME 04605 | (207) 370-0845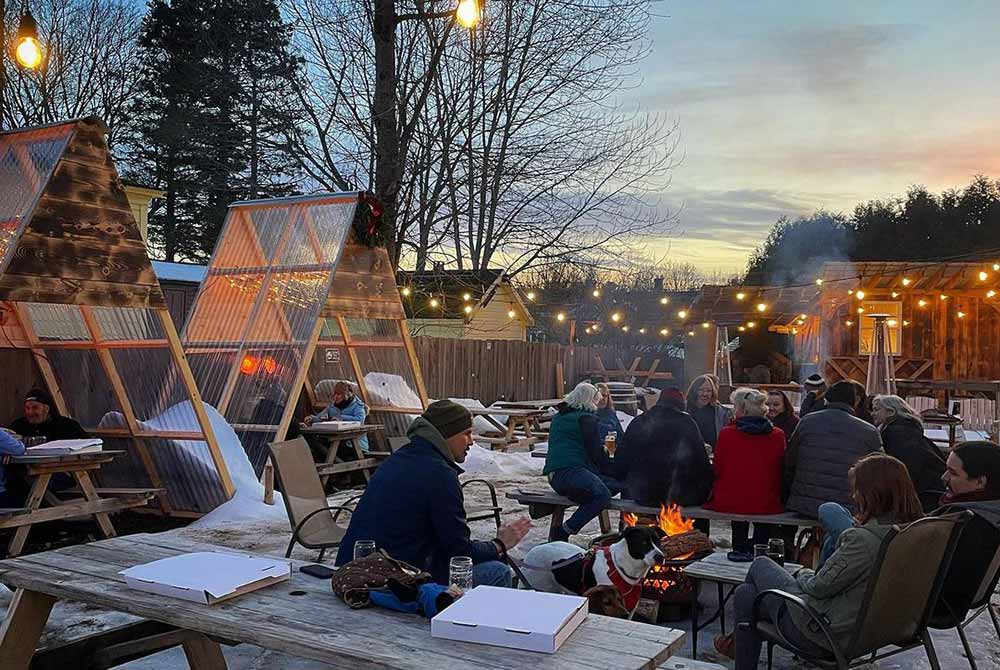 With two locations near one of the Northeast's most-visited national parks, Fogtown Brewing Company makes for an ideal post-hike spot.
The downtown Bar Harbor, ME, location has eighteen tap lines available for a bunch of different beers. Although the central Bar Harbor location is closed for winter break until March 4th, 2022, the original location in Ellsworth is currently open for limited winter hours—Friday through Sunday from 4PM to 8PM.
Both Fogtown taprooms feature farmhouse ales, saisons, sours, herbed/spiced ales, IPAs, lagers, pilsners, and stouts. Plus, a robust barrel program.
Besides beer, the Maine-based brewery also makes hard cider and craft hard seltzers in a number of flavors, as well as limited-release vintage wines.
Fogtown pays homage to its home state, often brewing with ingredients grown in Maine. Currently, they use 100% Maine-grown base malt, fresh Maine-grown hops, heritage Maine malts, and organic Maine oats and spelt, along with locally foraged ingredients such as berries, sweet fern, spruce tips, bog myrtle, and more.
Atlantic Brewing Company
52 Cottage St, Bar Harbor, ME 04609 | (207) 288-2337
15 Knox Rd, Bar Harbor, ME 04609 | (207) 288-2337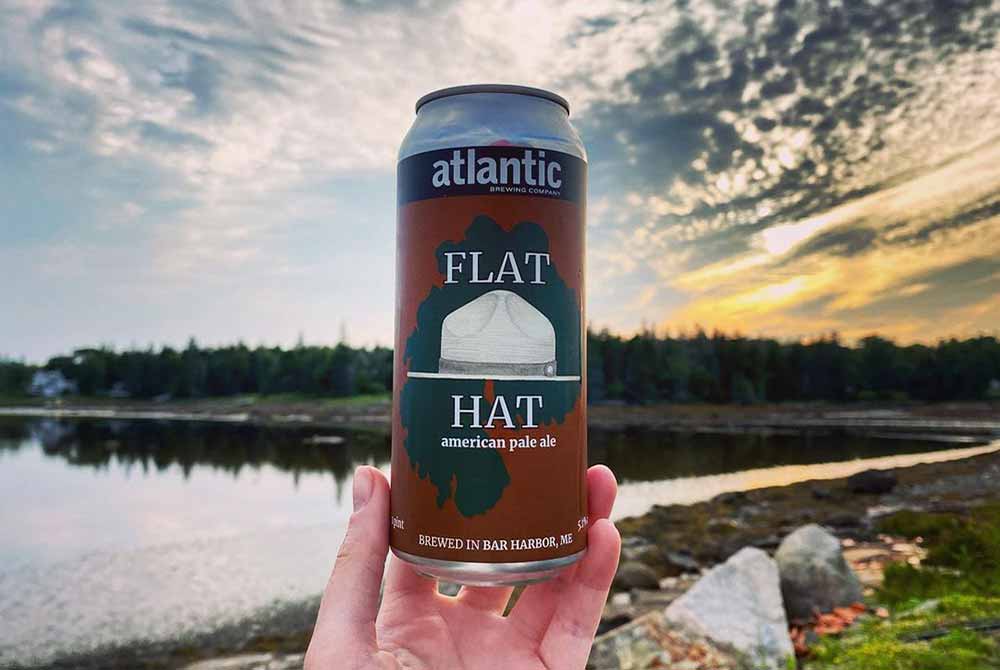 A family-owned brewery originally founded in downtown Bar Harbor, ME, inside the Lompoc Cafe, Atlantic Brewing Company now has two spaces where you can enjoy their beers.
One taproom resides in a 19th-century farmstead, while the more modern Midtown Brewery opened in 2017, with a focus on pilot batches and specialty beer.
When visiting either taproom, try the Bar Harbor Real Ale, which was the brewery's first craft beer recipe when they opened in 1991.
Please note: At the time of publication both Atlantic Brewing locations were closed for the season. The brewery typically opens only between the months of May and October. Please check the brewery's website before you go for exact opening hours.
Olympic National Park
Washington
Potlatch Brewing Co.
24180 N US Highway 101, Hoodsport, WA 98584 | (360) 877-2391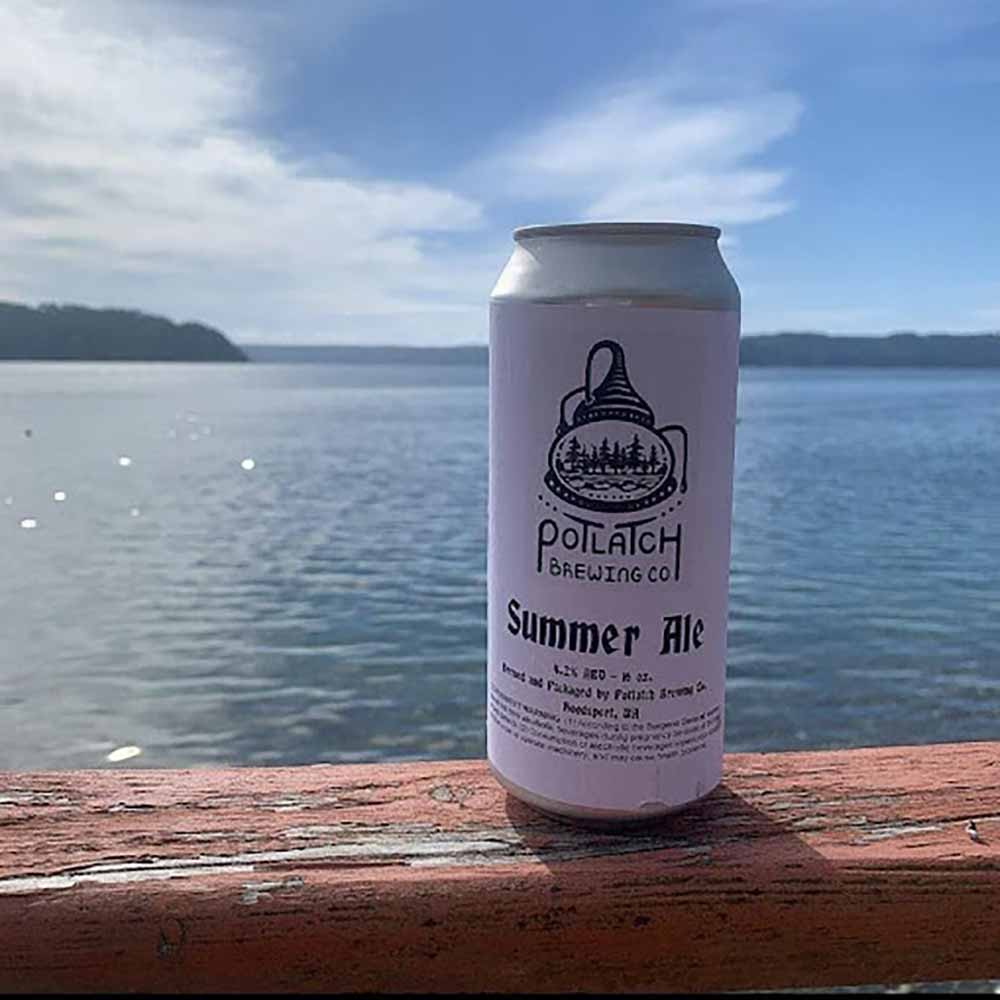 Potlatch Brewing Co. lies in the area of Olympic National Park and Olympic National Forest along the Hood Canal. The brewery advertises themselves as "clean, crushable, contemporary." Probably because they brew easy-drinking beers perfect for sipping after a hike in the nearby national park.
For instance, Not a Deer, a Vienna lager inspired by fall with hints of berries and grain. Or Landbier, a 4% ABV rustic pilsner.
If planning a visit to Potlatch in the near future, keep in mind their winter hours: Thursday and Friday from 2PM to 8PM, Saturday from 12PM to 8PM, and Sunday from 12PM to 6PM.
Barhop Brewing & Artisan Pizza
124 W Railroad Ave, Port Angeles, WA 98362 | (360) 797-1818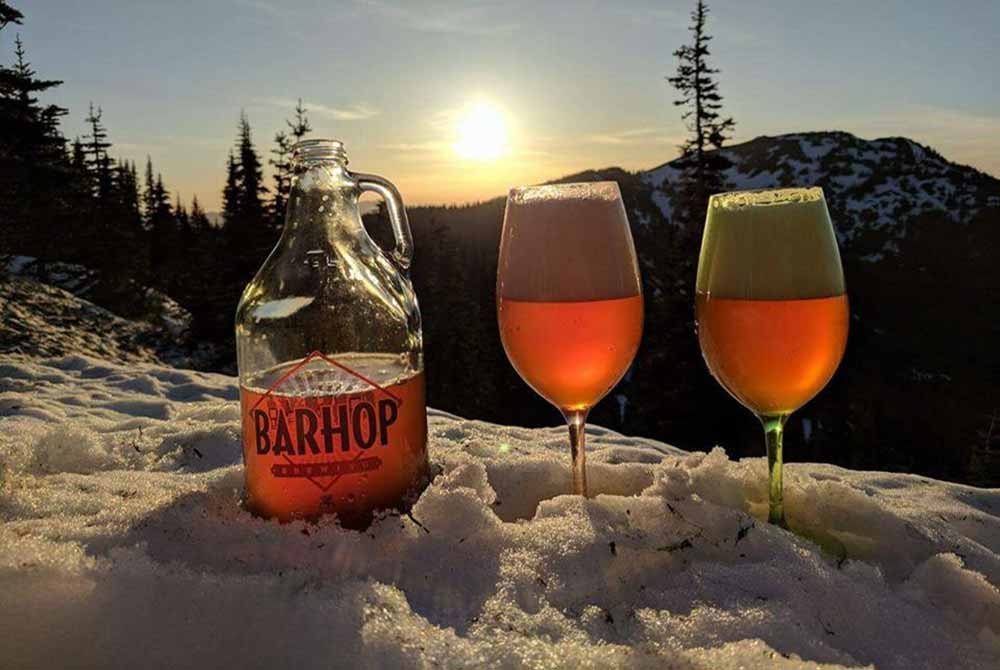 West of Port Angeles, behind Harbinger Winery, you'll find Barhop Brewing. In 2010, the brewery began selling beer in the winery's tasting room. Since then the brewery moved the taproom to the Port Angeles waterfront and added a pizza restaurant in 2015.
Today, you can find house-brewed beer alongside artisan pizza cooked in an 800-degree stone oven. Don't pass up a chance to eat delicious pizza and drink fantastic beer right near Olympic National Park.
Joshua Tree National Park
Southern California
Joshua Tree Brewery
6393 Sunset Rd, Joshua Tree, CA 92252 | (760) 974-9274
Joshua Tree Brewery enthusiastically shares their small-batch beer with locals and tourists alike visiting Joshua Tree National Park. Actually, the brewery opened their doors in 2020, not long before the COVID-19 pandemic.
Subsequently, the team has been adaptable. Even creating a drive-thru during the course of the pandemic for people to order/pick up their craft beer. It's still a good option today for those looking to fill up before heading into the park. The brewery advises the following when filling up growlers for the to-go option:
Bring a clean growler to fill
Do not consume the content of your growler in public or on site
Open that growler within seven to ten days of purchase
Enjoy that growler of heavenly beer within twenty-four hours of opening, or risk loss of carbonation.
Just know that if you go, the brewery is open for extremely limited hours on Fridays from 4PM to 9PM and Saturdays from 12PM to 6PM.
Coachella Valley Brewing Co.
30640 Gunther St, Thousand Palms, CA 92276 | (760) 343-5973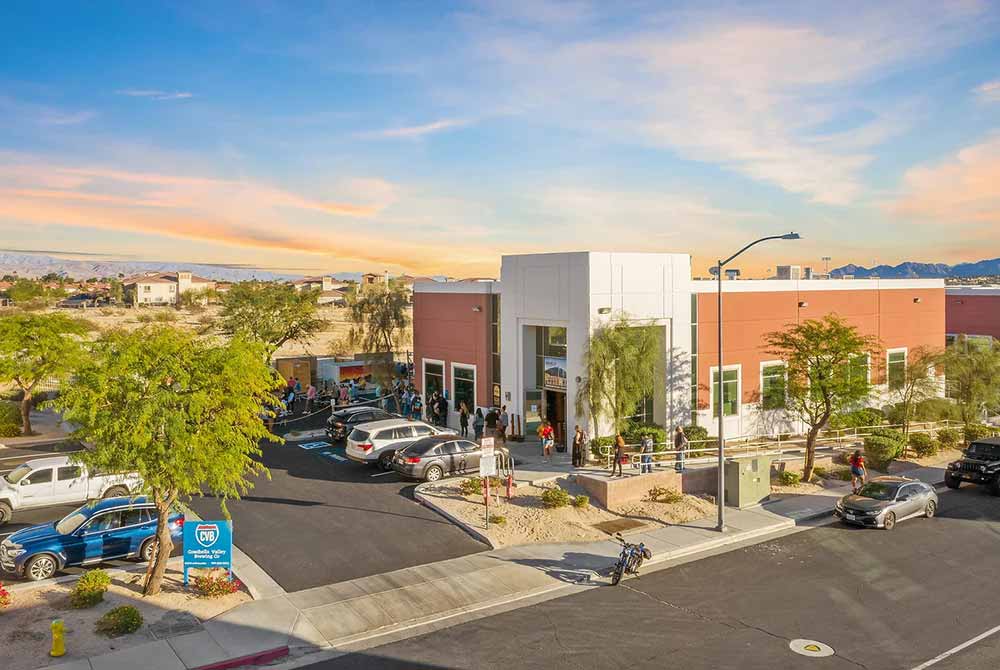 Founded in 2013, Coachella Valley Brewing Co.'s inspiration for their beer derives from the Coachella Valley's diversity. The built-up Palm Springs in the west and the rural, agricultural influence from the east influences the brewery's beer. Coachella Valley emphasizes farm-to-table brewing by using ingredients from local farms.
The California brewery also focuses on sustainability. Coachella Valley donates grain leftover from brewing to local agricultural businesses that use it for composting and feeding livestock.
The brewery has a large tap list that will leave your taste buds satisfied. A few examples include Desert Citrus, a wheat beer with tangerine; Desert Storm, a honey double wit, and Coachella IPA.