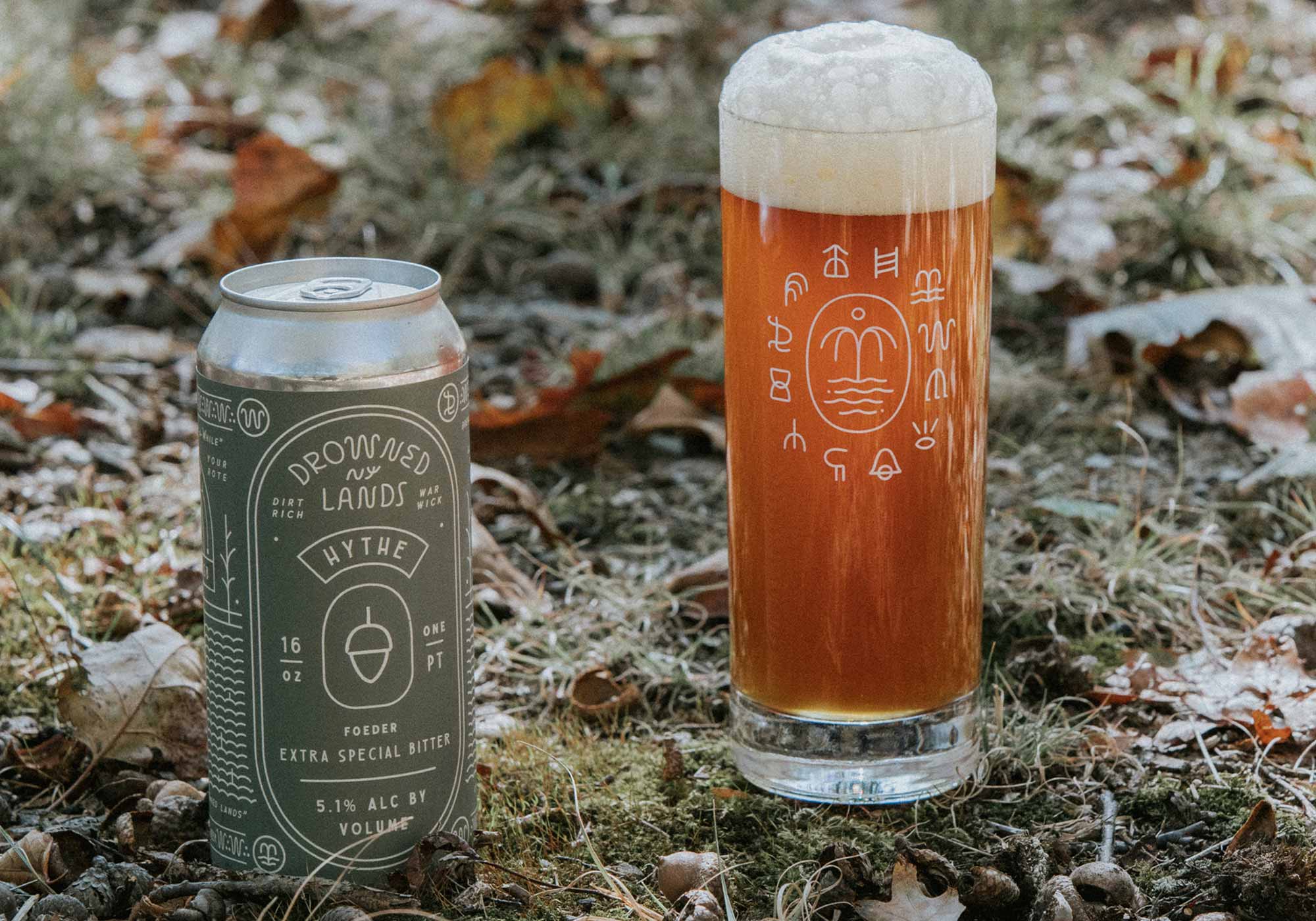 Photography courtesy of The Drowned Lands Brewery
The name "English bitter" is a bit of a misnomer. They're English, but they're not bitter at all, especially when compared to American West Coast or New England-style IPAs. But in that case, what is an English bitter?
A British style extremely popular during the 20th century, the English bitter is considered by some to be the national drink of England. They're malt-forward, sessionable beers that balance English malts, hops, and yeast. Here in the United States, the style has taken a backseat to hazy IPAs, fruited sours, and pastry stouts. But they're worth learning about and definitely worth drinking!
What Defines an English Bitter?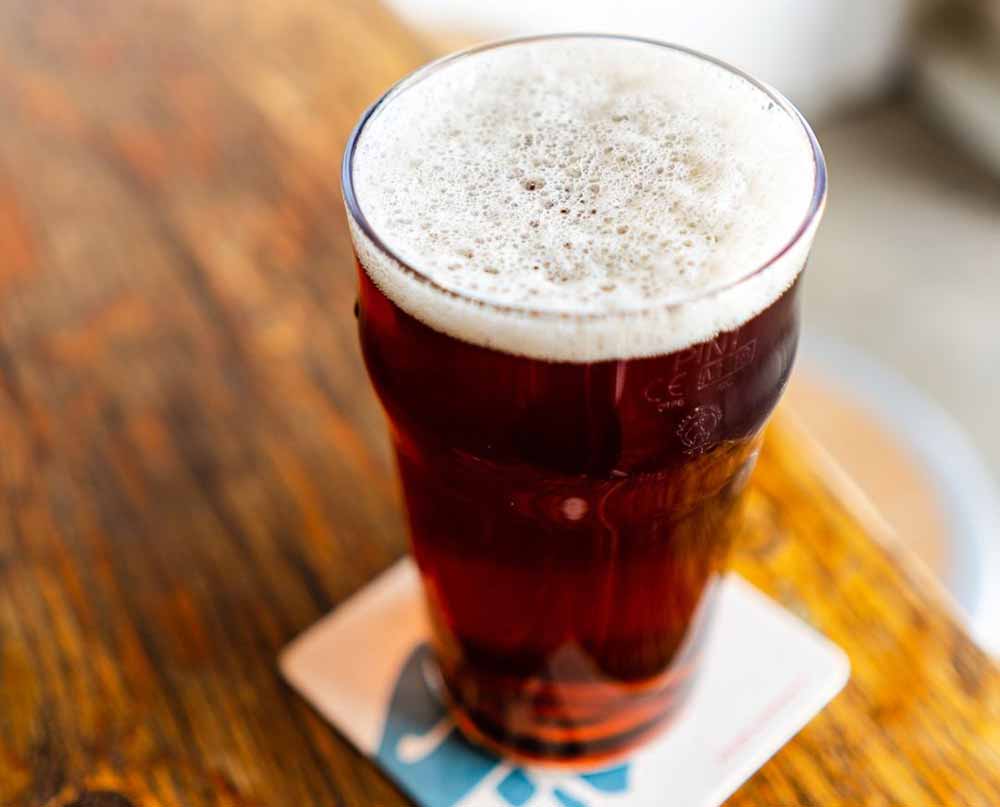 The English bitter is a beer style that originated in England. Approachable and sessionable, these beers typically fall on the lower end of the alcohol content spectrum — somewhere below 5% ABV. They typically range from copper to gold in color.
"There are not a lot of defining characteristic to Bitters, leaving room for considerable interpretation, but balance and drinkability is the key to a good ESB," wrote our friends at The Hop Review in an article about English Bitters. But we want to dig deeper.
Todd DiMatteo, the Owner and Brewer at Good Word Brewing & Public House in Duluth, GA, has been drinking English bitters since 2005. He says that an English bitter needs to "have a nice balance of malt character with a bitterness level right in line with how big the beer is. It's something that's pretty drinkable with a nice bitter finish, but not something extremely hoppy."
The History of the English Bitter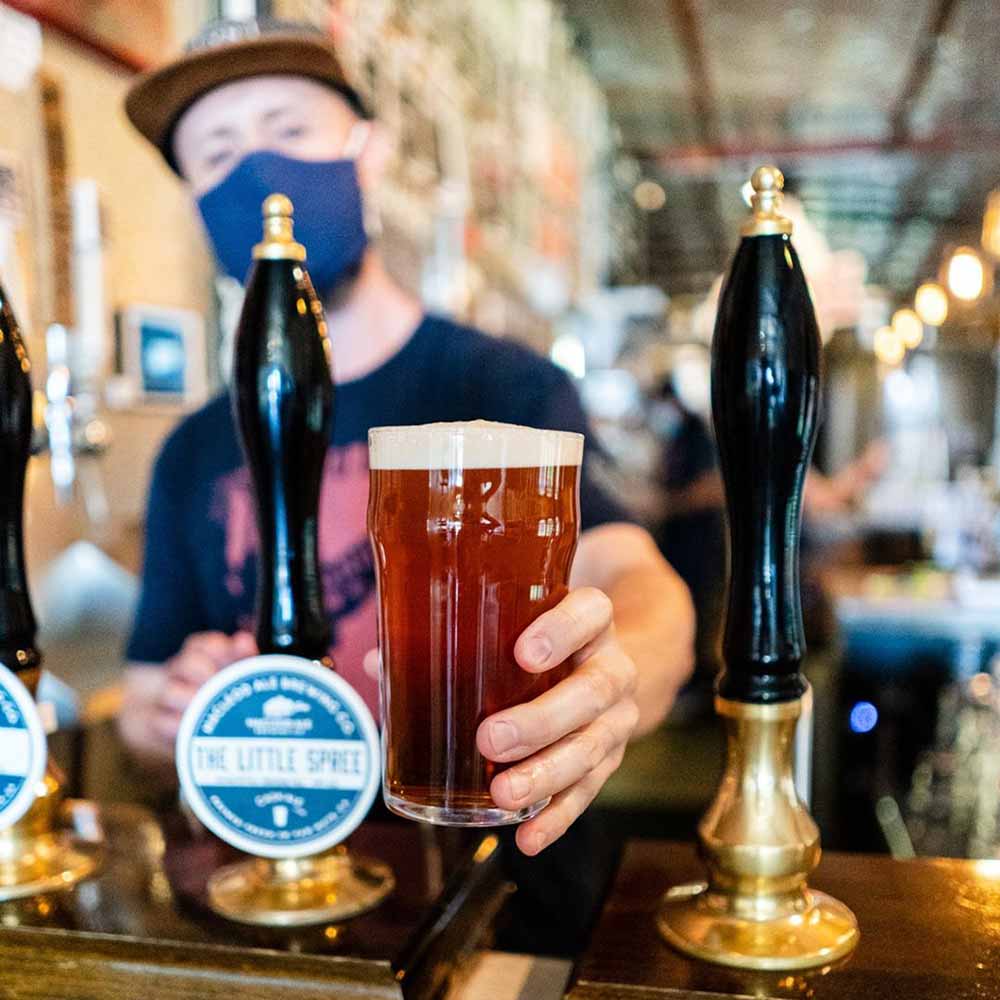 Originating in England in the 1600s, the English bitter became popular in the industrial town of Burton on Trent in East Staffordshire, England. Brewers in the area used local water which had an unusually high content of calcium sulfate and created an almost hop-like flavor. When paired with classic English malts like British pale malt and Maris Otter, the English bitter was born.
During the 1930s and through World War II (WWII), English bitters became very fashionable because consumer palettes shifted away from the dark-style ales. English bitters provided a paler, lighter, lower-ABV alternative. And post-WWII, the English bitter continued to grow in popularity, becoming known as a high-quality, premium product.
In the modern era, English hops such as Fuggles and East Kent Golding add that earthy hop character to the beer. But it's still the use of English ingredients that define this beer.
An English Bitter Starts with English Ingredients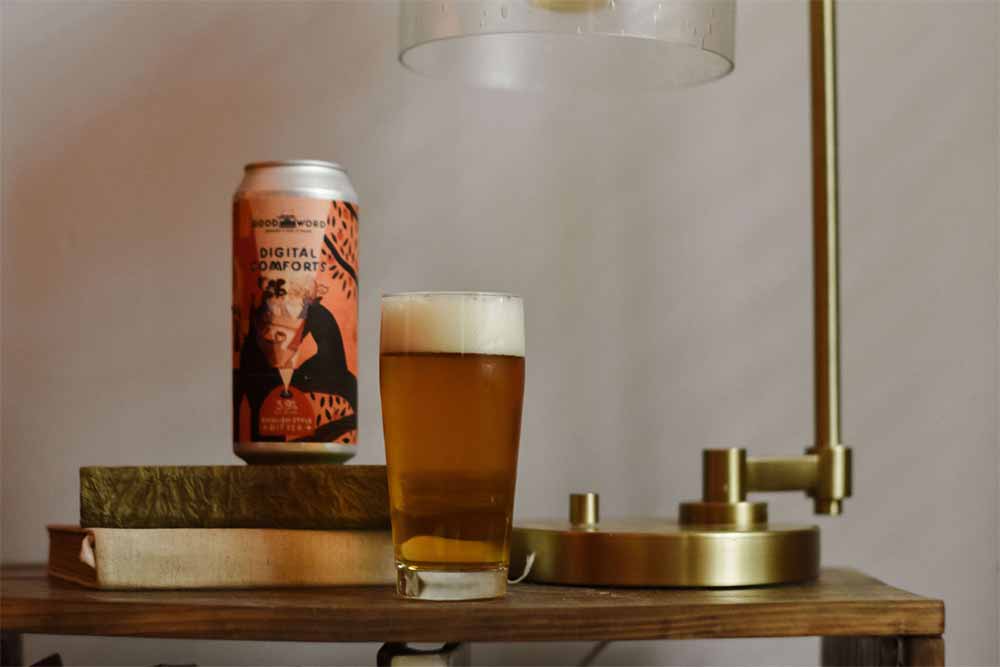 From the malts to the hops to the yeast, an English bitter starts with English ingredients.
For example, in Good Word's Digital Comforts English bitter, DiMatteo uses traditional English Crystal malt and Maris Otter as the base. Additionally, he includes English hops such as East Kent Goulding (EKG) and Fuggle.
Similarly, Mike Kraai, Founder of The Drowned Lands Brewery in Warwick, NY, uses predominantly English ingredients in his version of an English-style bitter called Nipperkin. English malts like Maris Otter and British Light Crystal along with the Target, EKG, and Olicana hops help create that aforementioned balance.
"English malt, English hops, and English yeast," says Kraai. "When you think about an English bitter, it's one of those unique beers where you're trying to blend all three of those together. If you balance those well, you have a really good English bitter."
In other words, the malt shouldn't dominate, the beer shouldn't be hop-forward, and the yeast shouldn't drive the flavor profile. All three need to play nicely.
"With other beers… it's usually just one of those ingredients standing out," says Kraai. "If you're brewing a traditional hefeweizen, the yeast will take over the beer. When you're brewing an IPA, obviously hops are the most prevalent ingredient. And in a stout, it's all about the grain."
It's this delicate harmony that makes English bitters so difficult to brew.
Is it Hard to Brew an English Bitter?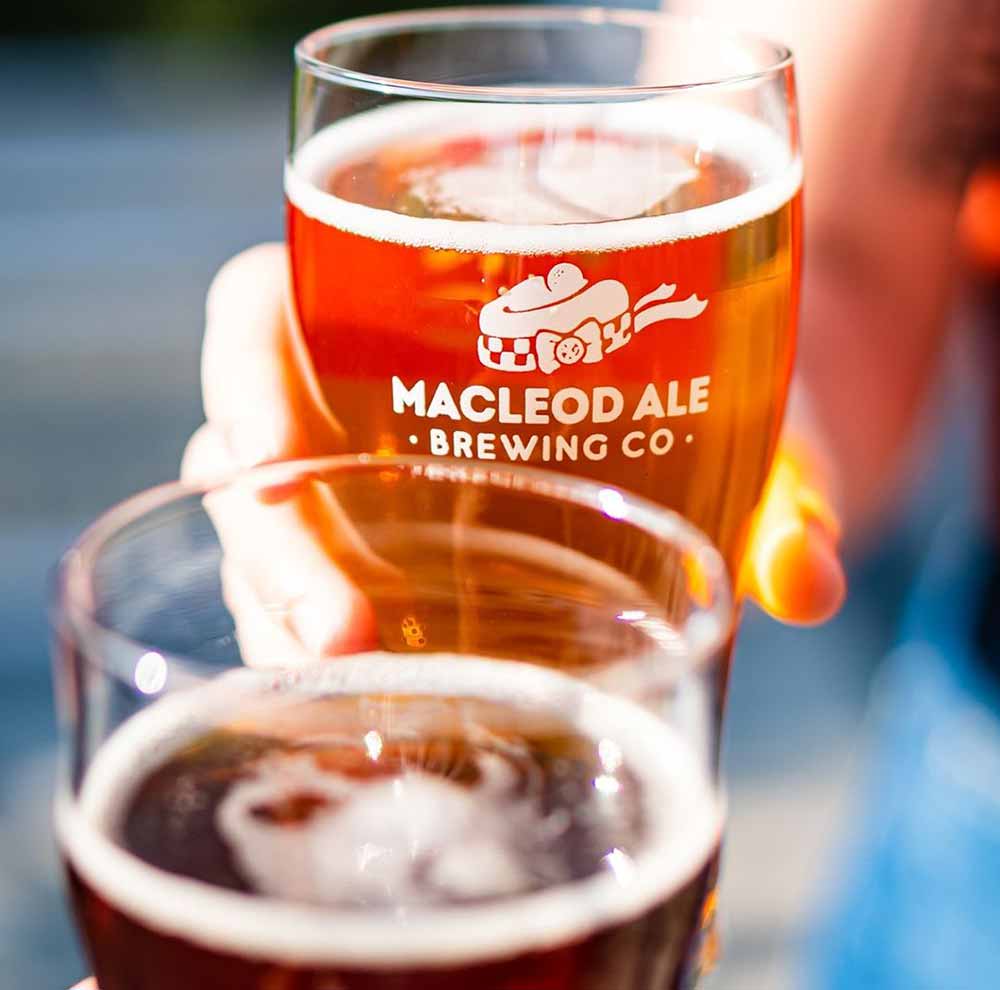 Because balance is so essential to English bitters, the style can be pretty challenging to brew.
"It's a little more complex and harder to create such a balanced product," says Stephen Reeves, Head Brewer at MacLeod Ale Brewing Co., an award-winning craft brewery in Van Nuys, CA, with a heavy focus on British and American ales and lagers. "It's easy to throw a bunch of hops into a beer and make it extremely hoppy and bitter. But to play with the malt complexity and hop character and blend those two things together in a harmonious fashion isnt the easiest thing to do."
Moreover, there's really nowhere to hide any off-flavors.
"To me, ESB is difficult to perfect because it needs to be balanced yet have all of the ingredients firing on all cylinders," says Travis Lancaster, former Head Brewer at The Drowned Lands. "The perfect ESB requires a heavy hand with the Crystal malt, but it can't be cloying, and it can't completely mask the wonderful biscuit character of the Maris Otter. It requires a firm back of the throat bitterness, but not the kind that scrapes your taste buds, just the kind that makes you want to take another sip. And it requires you to ferment at just the right temperature to unlock those irreplaceable stone fruit esters."
Again, it all comes back to balance.
So, Why Is There "Bitter" in the Name?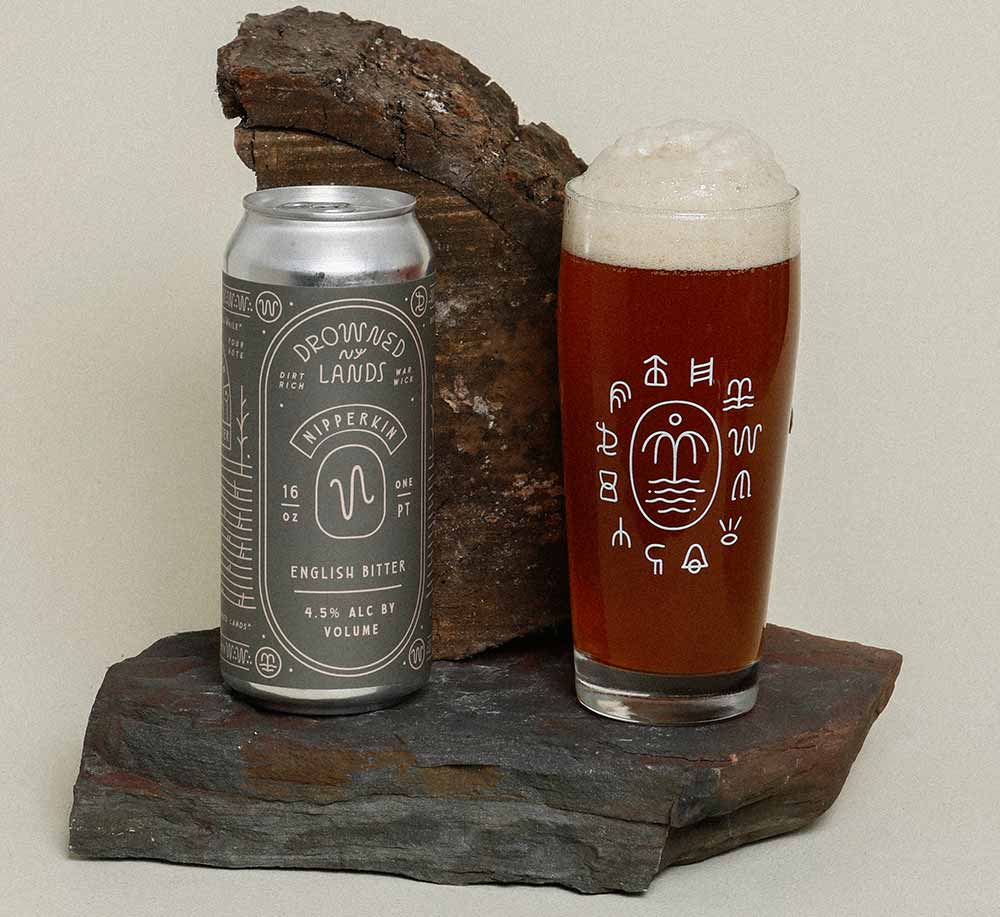 Names can be deceiving.
"The beer itself isn't bitter," says Kraai. "There's certainly hop character and you do get a bitter charge, but you're not killing it in IBUs. You're not trying to have a mouth-puckering bitterness. It's more just to complement those sweet malts."
According to DiMatteo, the bitterness of these beers should fall somewhere around twenty IBUs; IBUs are the globally accepted unit of measurement for bitterness. And twenty IBUs isn't very bitter at all.
In order to understand why these beers were called "English bitters," you have to put the term "bitter" into context. When this style originated, even a little bitterness was quite bitter.
"The naming is odd for Americans," says Reeves. "But in reality, you have to put your palette into the early 20th-century palette. To people who lived back then, this product was more bitter than the typical porters, stouts, and styles of the time."
Today, American beers have blown out the bitterness scale. Certain styles — and especially IPAs — reach upwards of one hundred IBUs.
The important thing to remember about English bitters is that they're actually sweet, malt-forward beers that are balanced with a light hop bitterness.
What's the Difference Between English Bitter and English-Style Bitter?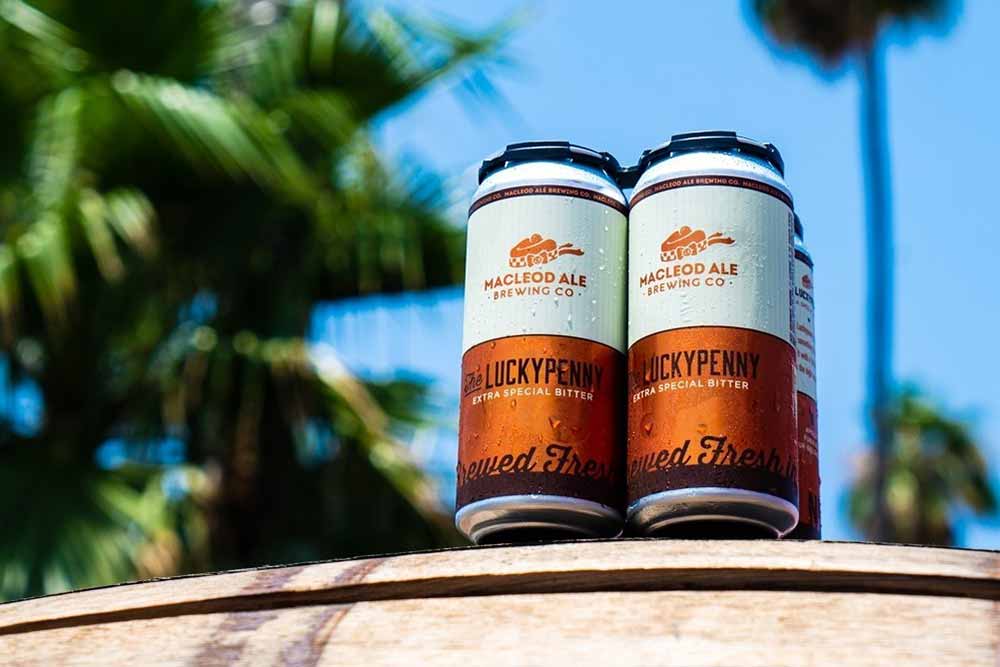 If you're learning about the English bitter style, you'll probably come across a variety of terms including "English-style bitter" and "extra special bitter" or "ESB."
While there's no official appellation for the English bitter like there is with lambic beer, which can only be made in the Zenne River Valley of Belgium, many English brewers believe that a true English bitter can only be made in England. Out of respect for tradition, some American brewers choose to use the term English-style bitter when brewing this beer type in the United States.
So that's the difference between "English bitter" and "English-style bitter." But then what's an Extra Special Bitter, or ESB?
What's the Difference Between English Bitter and Extra Special Bitter (ESB)?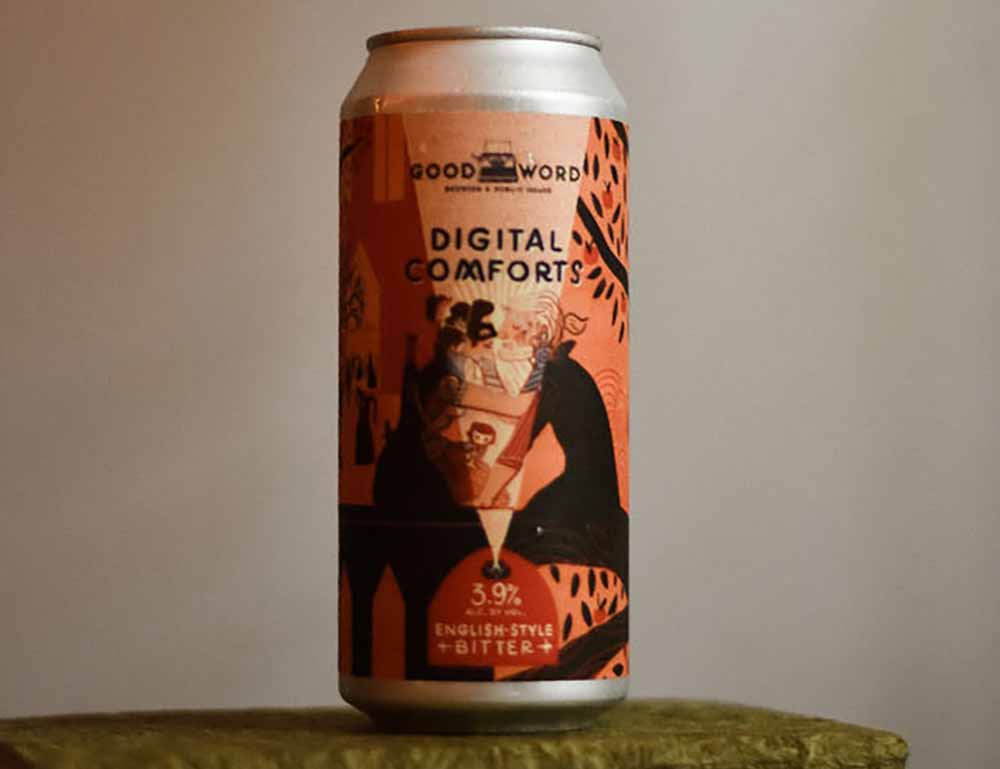 A traditional English bitter is actually made up of three different subcategories: Ordinary bitter, best bitter, and premium bitter or extra special bitter (ESB).
"The main difference between these three different styles is alcohol content and starting gravity of the beer," says Reeves. Ordinary bitters have the least amount of alcohol and premium or ESBs have the most.
Lancaster echoes this sentiment. "The classic difference between English bitter and extra special bitter (ESB) is strength," says Lancaster. He points out that when he brewed Nipperkin at The Drowned Lands, he considered it an English-style bitter.
"We were approaching it from somewhere between ordinary-best," he says. "Low ABV, low-medium malt character, and moderate bitterness."
But with Hythe, The Drowned Lands' foeder-fermented ESB, he says "we relied on a fairly strong bitterness to balance between the oak and the higher percentage of high-lovibond Crystal malt we were using to get that strong malt character associated with ESB."
To break it down, just look at this handy chart:
Ordinary bitter – Lowest-ABV (usually around 3.2% to 3.8% ABV). Low bitterness (25 to 35 IBUs). An easy-drinking, sessionable beer.
Best bitter – Medium-ABV (anywhere from 3.8% to 4.6% ABV). Still low bitterness (25 to 40 IBUs). Medium maltiness. Again, drinkability is key.
Premium or extra-special bitter – Highest ABV (anywhere from 4.6% to 6.2% ABV). Highest maltiness and bitterness of the three (30 to 50 IBUs). Considered more premium and higher-quality.
In other words, an extra special bitter or ESB is just a high ABV version of an English bitter.
What Do English Bitters Taste Like?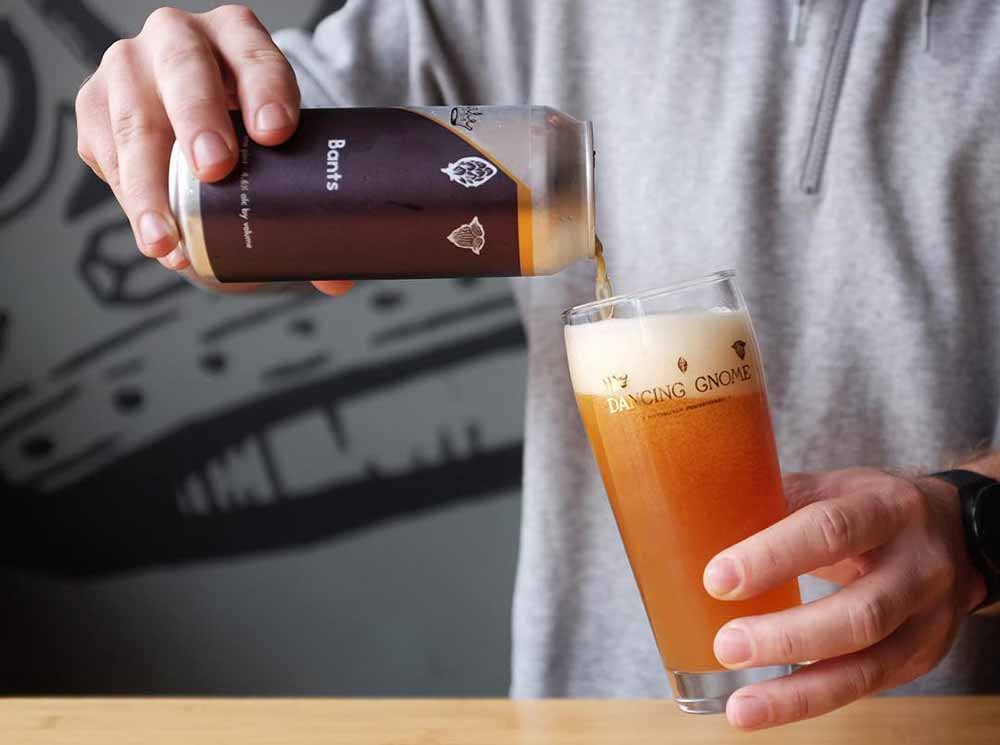 Today, most examples of English bitters feature dominant malt color and character alongside a moderate bitterness and hop flavor. Here are the typical characteristics you'll find when it comes to the appearance, aroma, and taste of the English bitter style.
Appearance
According to the Beer Judge Certification Programs 2015 Style Guidelines, English bitters will appear "pale amber to light copper color with good to brilliant clarity and low to moderate white to off-white head."
For example, Reeves says that MacLeod Ale's The Luckypenny ESB, which just won a bronze at the California Craft Brewers Cup, "is crystal clear and has that bright amber, copper, translucent look."
Aroma
The aroma of a typical English bitter is sweet, but not candy sweet. It's a bready sweetness with a touch of an herbal note from the English hops.
Taste
Reeves likens English bitters to a great cup of tea.
"In my personal opinion, [English bitters] have a lot of tea-like qualities," he says. "Light sweetness, biscuit, toast, and nuttiness."
Kraai agrees, citing tea as another approachable way to describe this beer. "I get a little bitterness, caramel sweetness, and herbaceousness," he says.
Often creamy upfront, English bitters usually finish light with a somewhat dry and clean bitterness. That first sip should have a complex malt backbone, but the finishing one should add a bit of hop character that's dry enough to make you want to take another.
What Are Some Good English-Style Bitters to Try?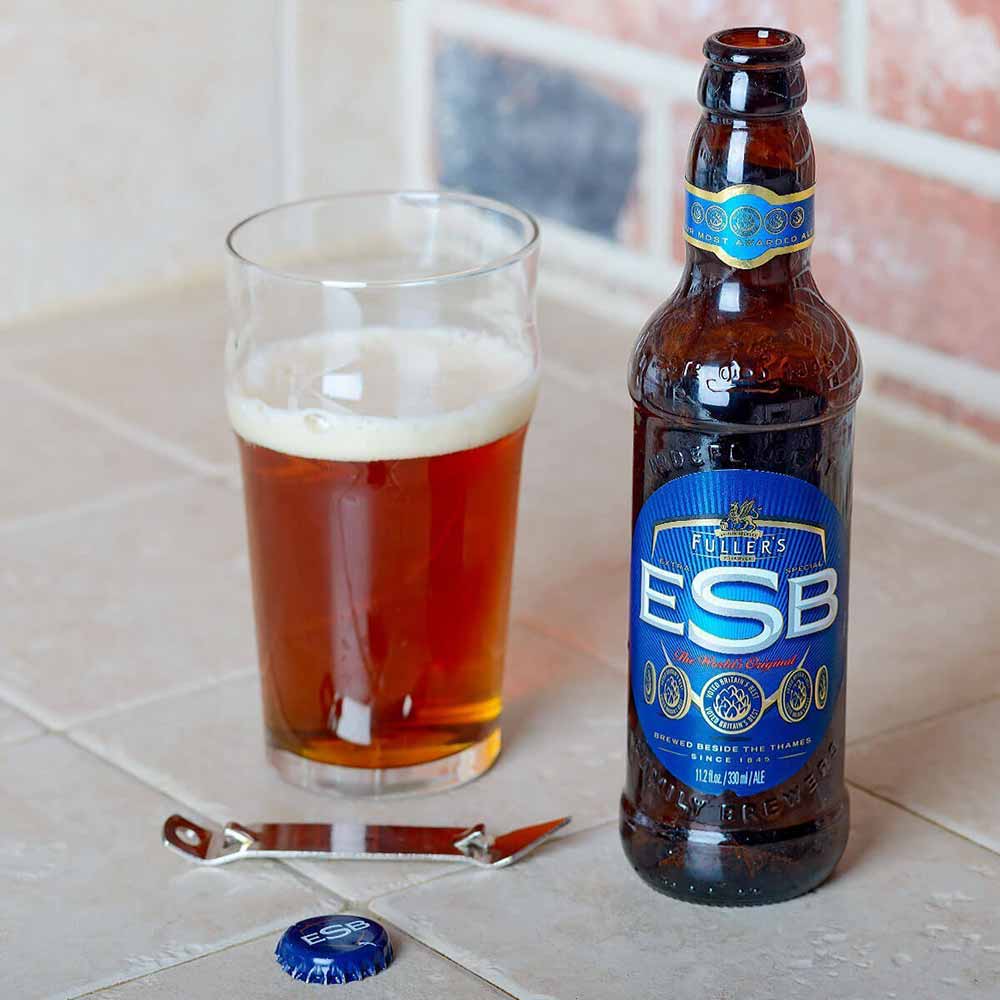 Fuller's Brewery
London, England
Fuller's ESB – Launched in 1971, Fuller's ESB has become a classic version of the style from an English brewery. The beer is a strong, full-bodied, mahogany-colored ale brewed with pale ale and Crystal malts. A double winner of the World Champion Beer award, this ESB has often been dubbed The Champion Ale. For someone wanting a traditional English version of the style, Fuller's ESB is a great place to start.
The Drowned Lands Brewery
Warwick, NY
Nipperkin English-Style Bitter – The Drowned Lands' English-style bitter Nipperkin includes English malts such as Maris Otter and British Light Crystal malts, along with the English hops Target, EKG, and Olicana, a newer English hop with fruity characteristics. At 5% ABV, "you can have two. You can have three. And you can drive home," says Kraai. "Try having three double IPAs that are 8% ABV and that just becomes difficult!"
Hythe Foeder ESB – The Drowned Lands puts a creative spin on this style by aging Hythe in a foeder. Maris Otter and double roasted Crystal malts build the grain profile while a blend of Target, EKG, and First Gold English hops.
Dancing Gnome
Pittsburgh, PA
Bants English-Style Bitter – Toasted biscuit and honey waft nicely throughout Bants. Balanced by a slight bitterness that gives the beer just enough body and a slightly dry finish, Bants clocks in at only 4.6% ABV.
"Dancing Gnome makes excellent bitters," says DiMatteo. "They make really great low-abv beers in general, including a lot of terrific English styles that I highly recommend."
The Good Word Brewing & Public House
Duluth, GA
Digital Comforts English-Style Bitter – DiMatteo put a lot of work into this beer. In fact, he read an entire book on the style before brewing the brewery's most recent version of an English bitter.
For Digital Comforts, DiMatteo uses Maris Otter and Crystal malts along with very specific additions of hops. He does a sixty-minute addition of Magnum, a higher alpha hop, just for bitterness, along with two twenty-five-minute additions of EKG and Fuggle hops and final five-minute addition of EKG for aroma. The result is a brilliant version of an English bitter.
"On the menu, I wrote toffee and hints of leather," says DiMatteo. "The bitterness will be there but very in balance. It's super creamy upfront. And you get that nice mid-palate sweetness, but it finishes light and somewhat dry."
MacLeod Ale Brewing Company
Van Nuys, CA
The Luckypenny ESB – Reeves uses English ingredients here including London Lager, Maris Otter, and English pale malt along with EKG and Fuggle hops. According to Reeves, Fuggles is a hot side flavor addition while EKG goes into the whirlpool.
"Fuggles bring a lot of deep fruit and almost fruity, earthy characteristics, while Goldings brings more bright, herbal, earthy flavors," says Reeves. "Those two hops work in a harmonious way to create interesting hop characteristics on aroma and flavor that's very complex, but subtle."