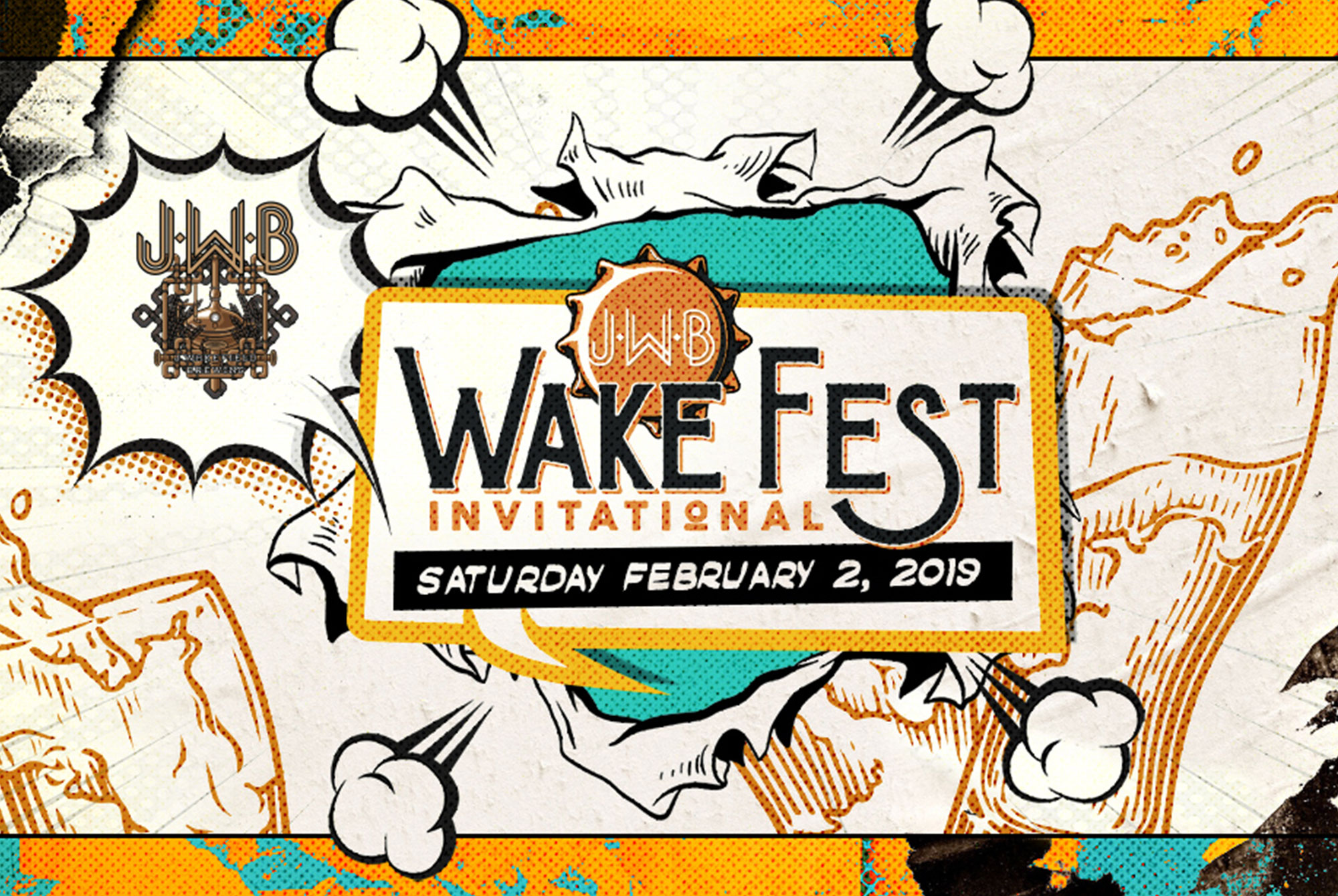 When I tell you that there are few things better than escaping a New York winter to drink incredible beer with your friends in Miami, Florida, I mean that. Trust me. Put yourself in my shoes and transport yourself to a dark office in New York City. You're sitting by the window, watching the snow pile up outside. Someone's poor grandmother is struggling to open an umbrella and you just saw a grown man in a peacoat slip on a patch of black ice and dunk his beautiful loafers ankle-deep in a pond of dirty water. Your lips are chapped to all hell and even the thought of venturing outside seems like more effort than studying for the SAT, which you don't remember fondly. But you put on your warmest winter woolies and grab a cab, because you have a flight to catch.
Then BAM! You're hitting the tarmac at MIA and it's a different world. Palm fronds are swaying and the sun is shining and tanned men and women line the street, crushing tacos or sipping on Café Cubanos. A Cadillac Eldorado rolls by blasting Will Smith's Miami. Watch that video. You'll see what I mean. It starts in Philadelphia (30 degrees below zero) and then suddenly you're in Smith's private plane, cruising over South Beach and getting jiggy with it.
This is what it feels like to hit WakeFest. Now in its fourth year, the annual anniversary event (taking place this year on February 2nd, 2019) for Miami's J. Wakefield Brewing boasts beer from over 120 independent craft breweries from across the world, as well as draft lines pouring 30 of J. Wakefield's own beers. It's the closest thing we've found to our own Juicy Brews festivals, and it's the kind of atmosphere we dig. If you're looking for long lines, old beer, and pretzel necklaces, hit up the local Winter Warmer at your local convention center; for those who want something a little different, meet us in Miami for WakeFest.
Here are some of the breweries we're most looking forward to trying.
Alvarado Street Brewery — Monterey, CA
Surf's up kooks! From the seaside brewery that brought you a jockey box made from an old Waverunner (and an employee named Party Wave Dave) comes some of the juiciest beer in California. Out of 2,404 breweries that entered beer in this year's Great American Beer Festival, and 150 entries in the "Juicy or Hazy Imperial or Double India Pale Ale" category, Alvarado Street took third place, cementing their reputation as a brewery that knows how to party but also has the brewing chops to walk the talk. Catch them at WakeFest for killer conversation and some of the best IPAs you've ever tasted.
B. Nektar Meadery — Ferndale, MI
When we think about mead in the United States, five names come to mind: Superstition, Pips, Garagiste, Schramm's, and B. Nektar. Of those five, two of them are located in Ferndale, Michigan (B. Nektar and Schramm's) and two of them will be at WakeFest (B. Nektar and Superstition). While Superstition has become our newest craft mead crush, it's B. Nektar that started our love affair. Their "Zombie Killer" — a hard cider with honey and tart cherry juice — is an absolutely perfect beverage, and one of the few drinks we'd crush morning, noon, or night, any time of year.
Bottle Logic Brewing — Anaheim, CA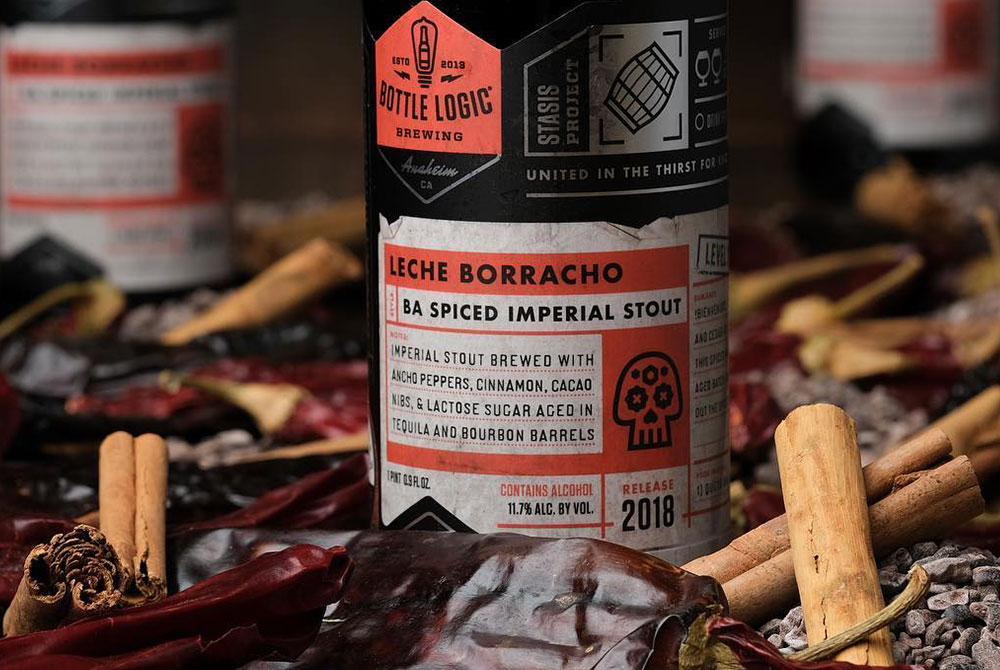 All of Bottle Logic's beers are great, but when they come to play — as they'll surely do at WakeFest — there are few breweries in the country that can give them a run for their money. In 2018, barrel programs are fairly common, but the beers coming out of Bottle Logic's barrels contain a different level of magic. I mean, these beers come close to perfection. If you've ever tried Fundamental Forces or Darkstar November, you know what we're talking about. It might be 85 degrees in Miami, but we'll crush a few BA Imperial Stouts from Bottle Logic and you'll never hear us complain.
Green Cheek Beer Co. — Orange, CA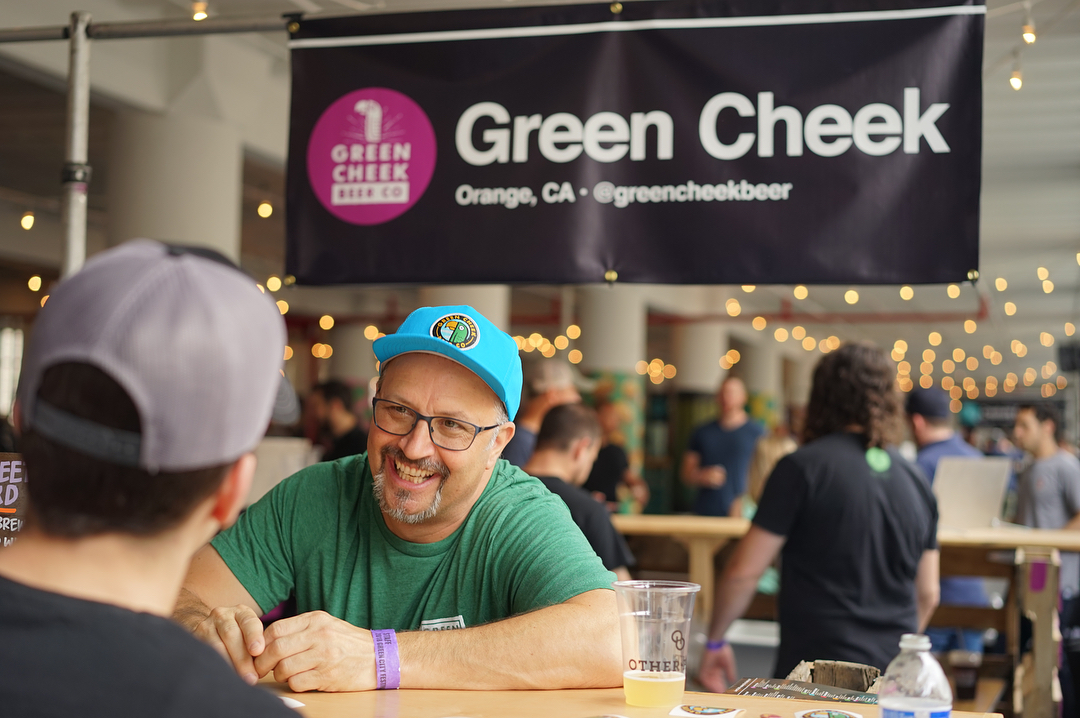 It's an absolute pleasure to spread the word about Green Cheek, founded by industry veterans Evan Price and Brian Rauso. The brewery specializes in light, delicate styles, including the best West Coast IPA we've ever tasted. Currently, their tap list shows an "Italian Style Pilsner," a "Spelt Kellerpils," and a "Classic American Light Ale," along with the usual suspects like the aforementioned IPA. Although they just launched in 2017, the brewery already has a Great American Beer Festival medal to their name (Category 62: American-Style India Pale Ale, for those keeping track at home). If you're looking for a refresher after the heavy Barrel Aged stouts from Bottle Logic, be sure to hit up Green Cheek.
Hoof Hearted Brewery + Kitchen — Columbus, OH
You'd think a brewery based on a fart joke (Hoof Hearted… Who Farted… get it?) might crash and burn, but these lovable idiots are too good at making beer. They're also really fun to drink with. Everything they touch turns to gold, from juicy IPAs to fruity Berliners and even coffee. After you've tried their beer in Miami, visit the brewery for a pool party, or a 1980s-themed skate jam, or Dragonsaddle Day, their own beer fest, which we anticipate being one of the most exciting festivals of 2019.
Horus Aged Ales — Oceanside, CA
Maybe I'm a little biased (Horus owner Kyle Harrop once named a beer after yours truly), but Horus is another brewery that makes absolutely killer barrel-aged beer. Along with Bottle Logic, Horus was the big hit of FoBAB — the Chicago-based Festival of Wood & Barrel-Aged Beers — where their Goodbye to Beauty golden sour ale was named one of the Hop Review's Best of Show, and their Deepest Shade stout was the favorite of virtually everyone else. What will they bring to Miami? We can't wait to find out.
J. Wakefield Brewing — Miami, FL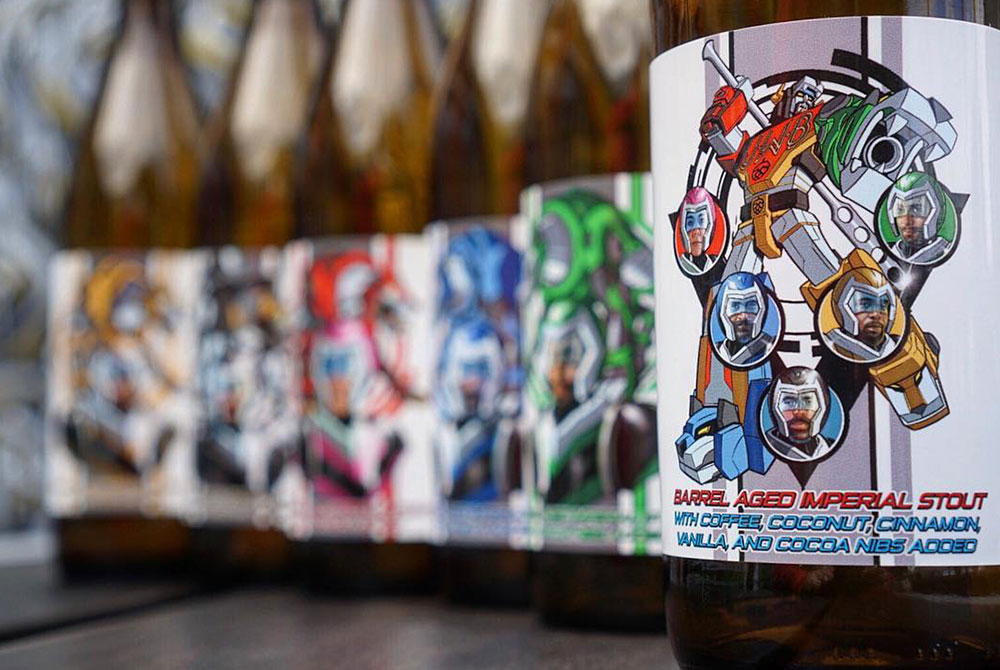 We're not going to cite the best breweries at WakeFest without mentioning J. Wakefield Brewing. Last year, the brewery brought Haterade, which wasn't just one of our favorite beers of the festival, but one of our favorite beers of the year. This year, the brewery is advertising that they'll have 30 beers on tap, and we have no doubts that at least one of them will top our lists again.
Northern Monk Brew Co. — Leeds, England
Northern Monk was a big discovery from Other Half's Green City Festival, where they won us over with their rad beer and terrific accents. They're England's successor to arbiters of haze like Other Half and The Veil, though they put their own British twist on the genre. Beyond that, everyone we've met from Northern Monk has been a badass. If you know another brewery that has collaborated with Swedish metal band Opeth, we'd love to hear about it.
Southern Prohibition Brewing — Hattiesburg, MS
You might not have heard of Southern Prohibition — or SoPro, as the locals call it — but that's the reason it's on this list. We scout the hidden gems so that you can visit Hattiesburg, Mississippi and find a place to drink without resorting to… well, nothing. There's not even a Thrillist list that'll tell you where to drink in Hattiesburg. But that's part of what makes SoPro so interesting. It's one thing to make excellent beer in a developed market like Portland, or Asheville, or Los Angeles, but when you're making a name for yourself in the Deep South — historically a craft beer dead zone — you must be doing something right.
Threes Brewing — Brooklyn, NY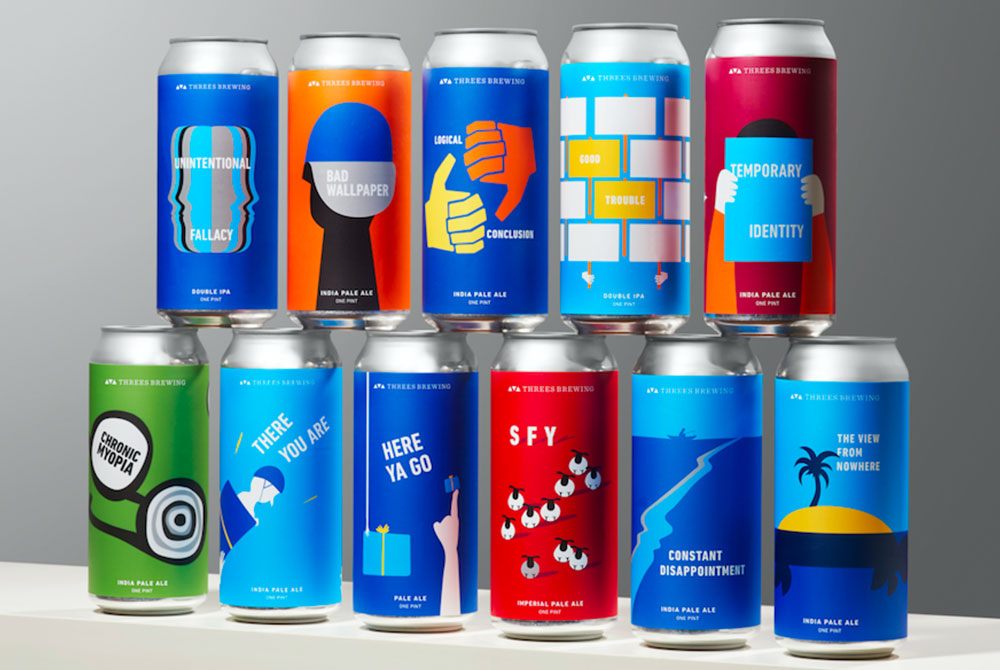 What more needs to be said about Threes that we didn't already cover when we named them the Best Brewery of 2018? Part of their allure lies in the beautiful spaces they've created in Gowanus and Greenpoint (both in Brooklyn), but we're interested to see how they show up in a festival environment. Their beers don't have the same hype or star power as the adjunct stouts that someone like Bottle Logic might bring, but for the aficionado looking to expand their palate or dive into something complex, Threes is a brewery that shouldn't be missed.
Liked this article? Sign up for our newsletter to get the best craft beer writing on the web delivered straight to your inbox.