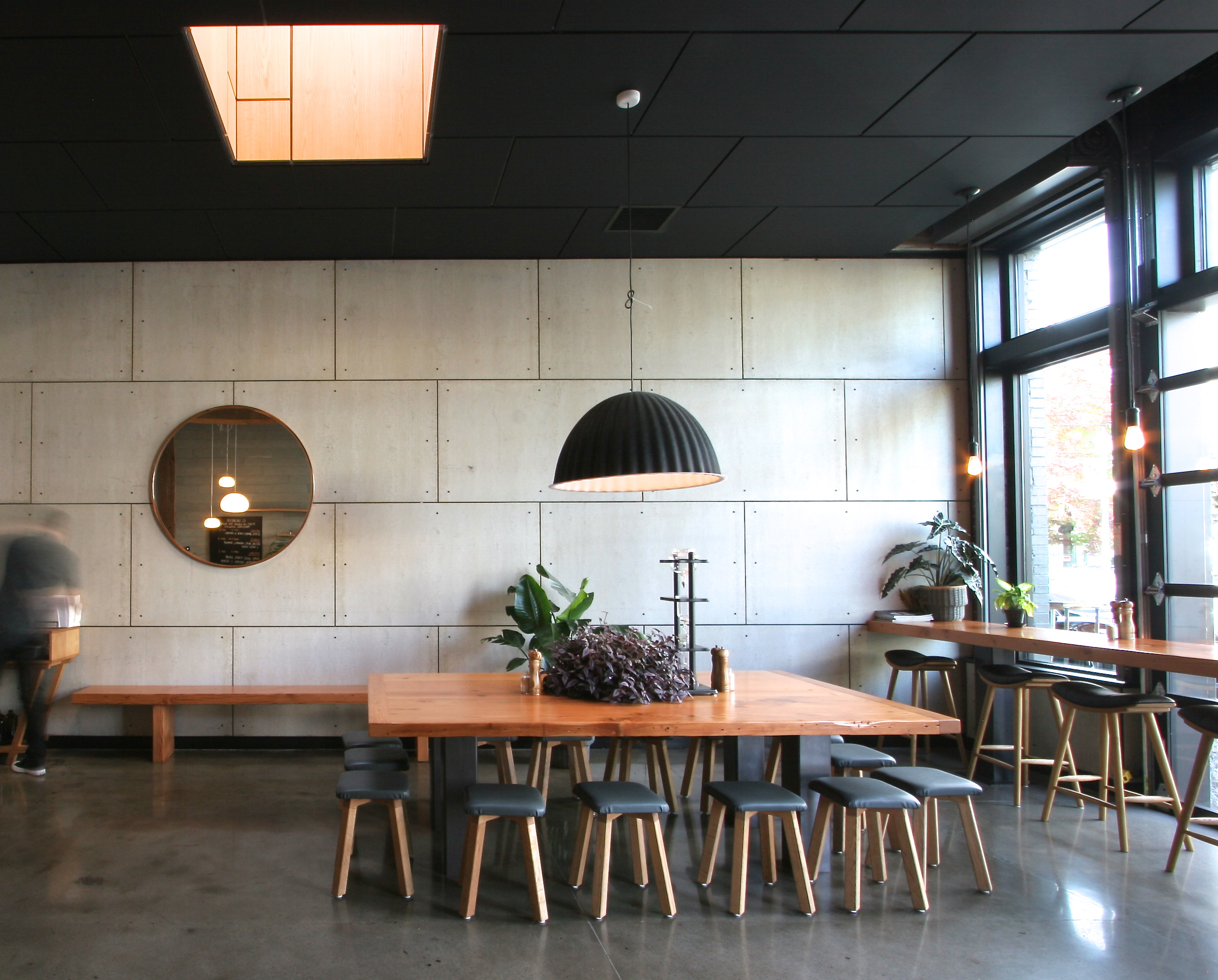 Proud Mary Coffee in Portland, Oregon
In every city that the Hop Culture team visits, we try to outdo one another by finding the best coffee. In Portland, Maine? You have to visit Tandem. Nashville? Try Barista Parlor. The game is generally easy because one or two shops always stand out. At these places, we'll take pictures of the espresso and blueberry scone and send them back to the scrubs at HQ, because if anything makes the team more jealous than missing out on visiting a great brewery, it's visiting an incredible coffee shop.
As I said, the game is generally easy, but not always. Sometimes a city has a dearth of good coffee shops, and sometimes it's just the opposite. In some cities, the coffee is too good. You could visit a new shop every day for a week and still find something to write home about.
Portland, Oregon, is one of these cities. With myriad choices, you can probably count on being anywhere in the city, walking into a random shop, and finding yourself with a delicious single-origin bean. But hopefully this list makes things a little easier. Our top pick is Proud Mary, an offshoot from Melbourne, Australia that has the added benefit of being 100 yards from Great Notion Brewing's Alberta Street Brewpub, but we know you'll be happy with any of our choices.
Proud Mary
2012 NE Alberta St | (503) 208-3475
In a city known for its terrific coffee, Proud Mary emerges as the best of the best. Depending on your mood, take a seat at the bar, a private table, or one of the communal tables. All of the furniture is made by hand, and you won't find a shop that sources more thoughtfully. Each espresso comes with a postcard that waxes poetic about the bean and includes details about the bean's district, region, varietal, process, and tasting notes, as well as a couple paragraphs about why the bean was chosen for the menu. If you're in Melbourne, Australia, check out Proud Mary's sister location on Oxford Street.
Kiosko
1816 SW River Dr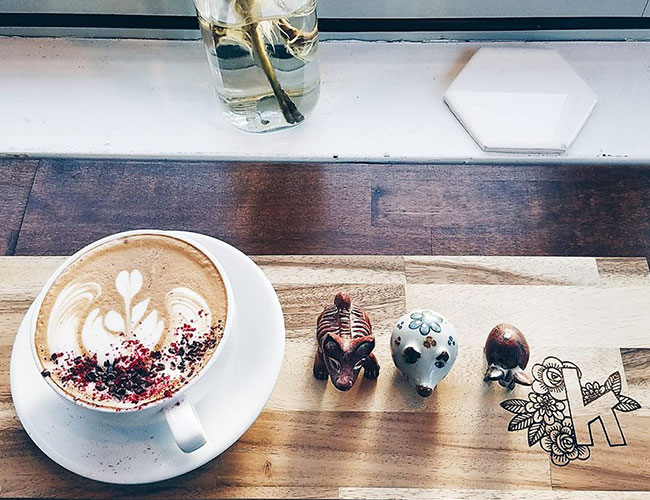 Yeah, Portland is the kind of place you can find a coffee shop that serves beans sourced exclusively from Mexico. Business owners Angel and Lucy make a killer "True Mexican," a signature mocha with a slightly spicy kick. People also rave about the chai and the agua fresca. Seating is limited, but take your drink to go and walk along the water.
Heart
2211 E Burnside St | (503) 206-6602
Heart has three locations in Portland, all of which showcase the minimalist, industrial chic interiors that have become synonymous with "hip coffee shop" across America (we like their Burnside location). However, the simplicity of the decor allows the coffee to shine. Sourcing mostly from Central America, South America, and Africa, the experts at Heart will make you a coffee using one of a variety of methods, including V60, Aeropress, espresso machine, or coffee maker.
Stumptown
128 SW 3rd Ave | (855) 711-3385
One of the city's OG "craft" coffee shops, Stumptown opened in Portland in 1999, though today it can be found all across the country. The chain's size gives it resources that many of the smaller guys don't have, and members of the Stumptown "Green Team" visit their coffee sources up to three times per year, sometimes traveling as long as four days just to reach the remote farms. You might have qualms about supporting one of the "big guys," but Stumptown remains committed to quality sourcing and roasting procedures.
Never Coffee Lab
4243 SE Belmont St, #200 | (541) 223-3580
The aesthetic opposite of Heart, Never Coffee Lab revels in color. Although their menu contains all the usual suspects, it's their creative drinks that make them a must visit. The "Rich Kid" contains rose water, saffron, and cardamom. For those who can't get enough of Portland's epic craft beer scene, try the "Oregon," a drink made with Dulce De Leche, Jacobsen sea salt, and Cascade hops.
Good Coffee
4747 SE Division | (971) 254-6599
Googling "good coffee portland" is an open invitation to fall down a rabbit hole, so we've tried to make things a bit easier with this blurb about Good Coffee, which has three locations in Portland. Any of them will do, but we're partial to the one on Division Street simply because there's so much good coffee in other parts of the city. Billed as "a coffee company specializing in hospitality experiences," they're known for their incredible staff. If you're into friendly baristas, Maple Smoked Orange Lattes, and succulents on each table, this is the place for you.
Coava
1300 Southeast Grand Ave | (503) 894-8134
In what might be the most Portland origin story ever, Matt Higgins bootstrapped Coava out of his garage by repairing motorcycles. According to the company's website, the name means "unroasted, green coffee," as well as "a northwest coffee roaster notoriously fueled by good folks and Led Zeppelin." The company has a relentless focus on sourcing, conducting "agronomy surveys" on each one of their handpicked farms to ensure that the farm delivers a consistent product year after year. All of their shops are absolutely stunning, but for the most impressive experience, check out their flagship on Southeast Grand.
Liked this article? Sign up for our newsletter to get the best craft beer writing on the web delivered straight to your inbox.