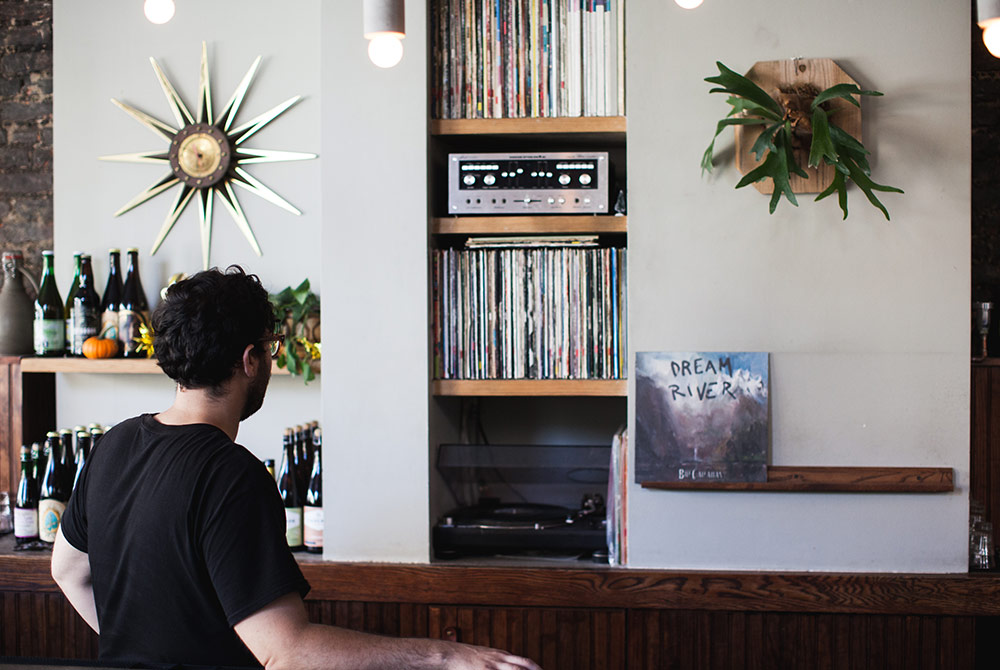 Gold Star Beer Counter is our Best Beer Bar of 2018.
Photography by Benjamin Pratt
Editor's Note:
Have a spot that we need to check out in 2019? Give us a shout at updates@hopculture.com.
If you quickly Google "best beer bar [insert city]," you'll find a myriad decent pubs with long draft lists that don't really have a rhyme or reason. A helpful rule of thumb for beer bars: Less is more. Sure, there are plenty of great bars with extensive draft and bottle lists, but we've found the best beverage directors to be curators at heart; they trim a beer list to perfection.
We've also found that our favorite bars are more than just their draft lineup. Beer is what gets us in the door. But what makes us stay? Sometimes it's a fun Spotify playlist and a friendly bartender. Other times, it's a record bar with cozy vibes. Still other times it's a simple yet delicious food menu. Whatever the reason, our favorite beer bars of 2018 offered more than just 12 ounces of cold beer.
The Hop Culture team sat down and decided on a short list of our twelve favorite bars of the year. However, there are plenty of amazing beer bars around the country that we simply didn't get to this time around. We're already creating a list of must-visit spots for 2019.
The twelve bars below are presented unranked… with the exception of Gold Star Beer Counter, which is our Best Beer Bar of 2018.
Gold Star Beer Counter
176 Underhill Ave, Brooklyn, New York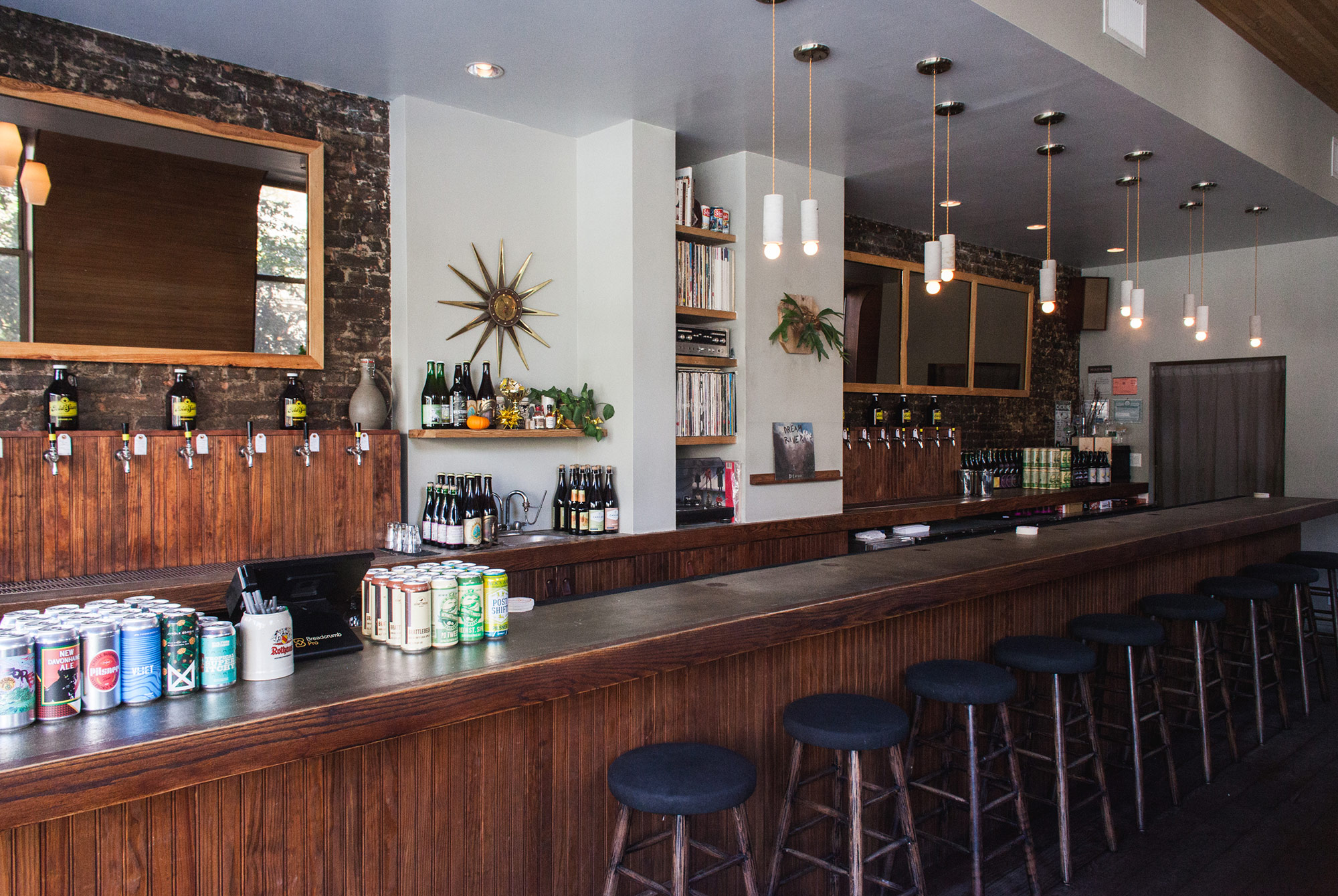 Gold Star Beer Counter is our top beer bar of 2018. Somehow, this extremely cozy gem eluded us for the past couple years. And yet, Gold Star checks all the boxes for a stellar beer bar. It's comfortable and warm; the modern accents are balanced by wood paneling and a record player spinning anything from Bill Callahan to Run the Jewels to Jim James. There's a reliable selection of beer to go, including crowlers for those who want to bring a draft pour home. Among the cooler features of Gold Star is the walk-thru window that lets folks pick up beer from the sidewalk (during the day, you can conveniently get a pour-over coffee to go). And if you're peckish, they have a can't-miss food menu with great sandwiches (try the salami picante) and charcuterie plates.
Co-founders/husband and wife duo Josh and Maria van Horn have founded the beer bar of our dreams. The draft list is minimal and diverse; you'll find well-made juicy IPAs alongside lagers from Suarez and funky farmhouse ales from Jolly Pumpkin. Every now and then, Josh has been known to saber a High Life or two behind the bar.
Sure, we're biased because we're a subway ride away, but Gold Star feels like home. There might be bars all across the country with rarer beer or world-class chefs, but nowhere calls us back like Gold Star. -Hop Culture
Row 34
383 Congress St., Boston, Massachusetts | (617) 553-5900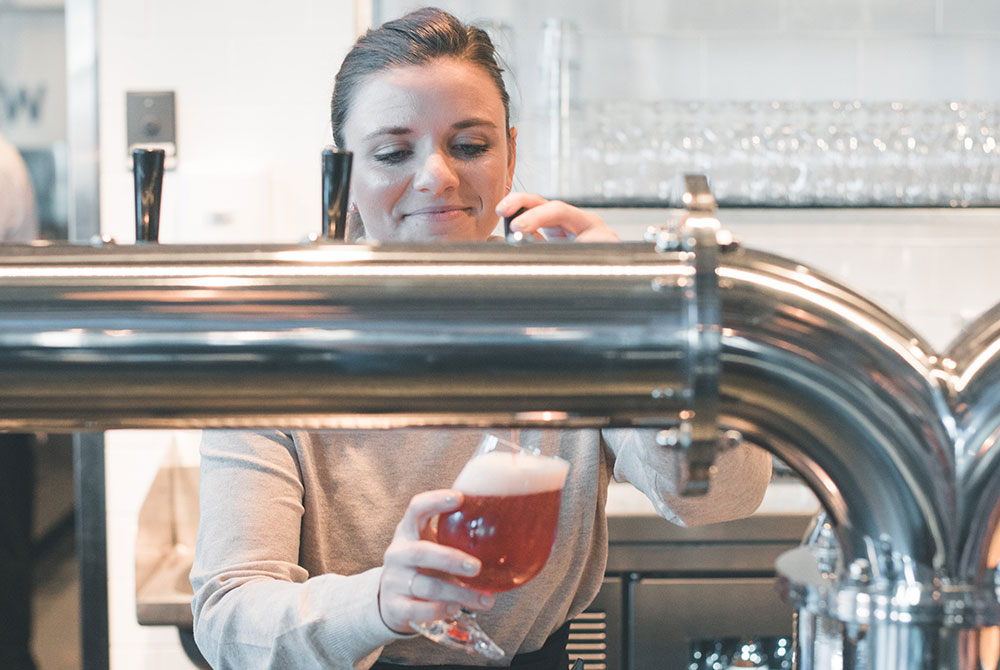 Row 34 is one of the better oyster joints in a city known for having incredible seafood. It also happens to have Boston's best beer list. Along with standout bars like The Publick House, Deep Ellum, and Lulu's Allston, Row 34 is one of the few places in the city you can find exceptional beer from the likes of Oxbow, Trillium, and Jester King. With a delightful raw bar and an extensive draft and bottle list, Row 34 is a perfect spot for a dinner date in Boston. -J. Travis Smith
Lorelei
124 S Highland Ave, Pittsburgh, Pennsylvania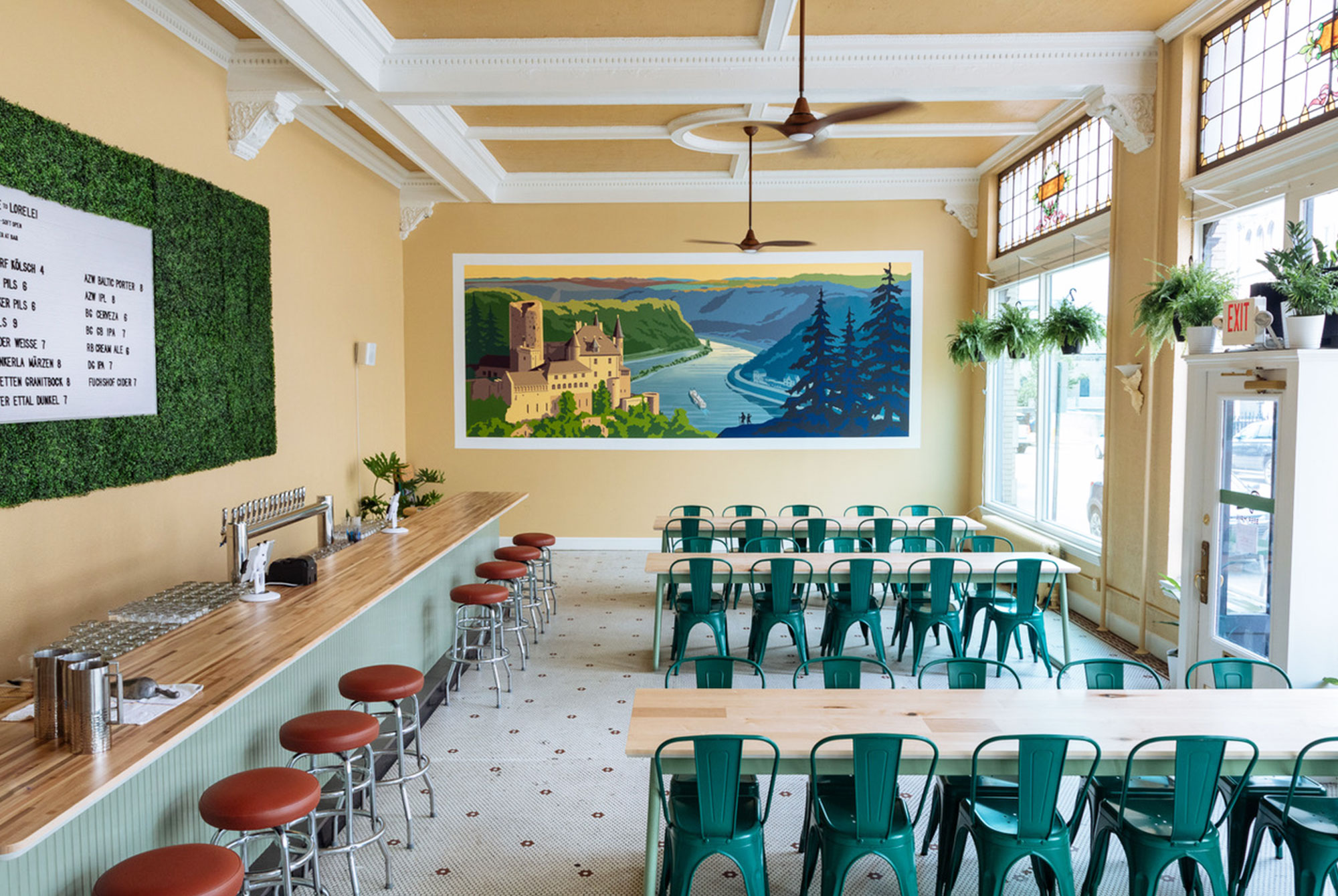 This lager-forward beer hall is exactly what Pittsburgh needs. We're constantly impressed by the growth of the Pittsburgh craft community, and places like Lorelei, which opened up this past year, help spread the good word of craft. The Lorelei beer hall is a cozy space within the historic Werner Building in East Liberty. Lorelei also has a great cocktail program and restaurant. Get yourself a pilsner and a pretzel at the counter and you're set for the afternoon. -Kenny Gould
The Sovereign
1206 Wisconsin Ave NW, Washington, DC | (202) 774-5875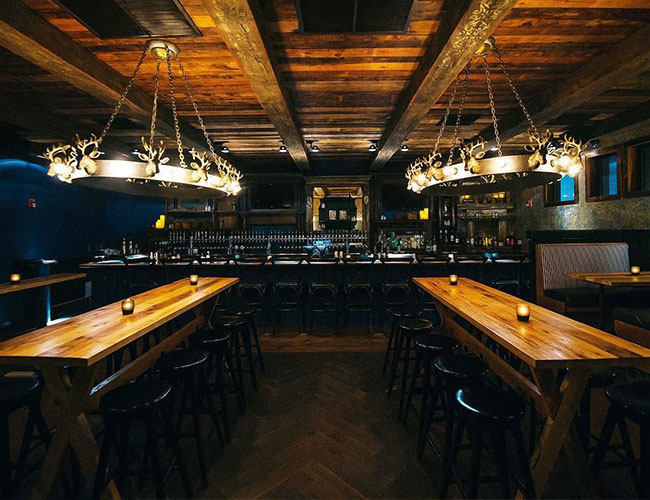 It may take a few minutes to find this tucked-away, Belgium-meets-Georgetown pub, but it'll be worth it. The bar is stocked with plenty of imports as well as stateside, Belgian-inspired brews, organized by flavor profile instead of style. The staff is knowledgeable and is sure to direct you to an amazing beer. As an added bonus, the menu features hearty Belgian eats.
The first time I visited Sovereign, I actually had the great fortune to spend some time in the bottle room. There was a ridiculous assortment of Lambics, Witbiers, and Trappist ales. Rows and rows of Rocheforts and Westvleterens. If you're celebrating a special occasion, splurge for bottles from Cantillon or Drie Fonteinen.
We've known about The Sovereign for a little while, so this wasn't exactly a rare find for 2018. But, we felt The Sovereign embodied exactly what we were looking for in beer bars this year. It's comfortable and specific. Although there are several excellent bars in Washington, D.C., helping elevate the local scene, The Sovereign, in particular, raises the bar for beer in the capital. -John A. Paradiso
Blackback Pub
1820, 1 Stowe St #2, Waterbury, Vermont | (802) 244-0123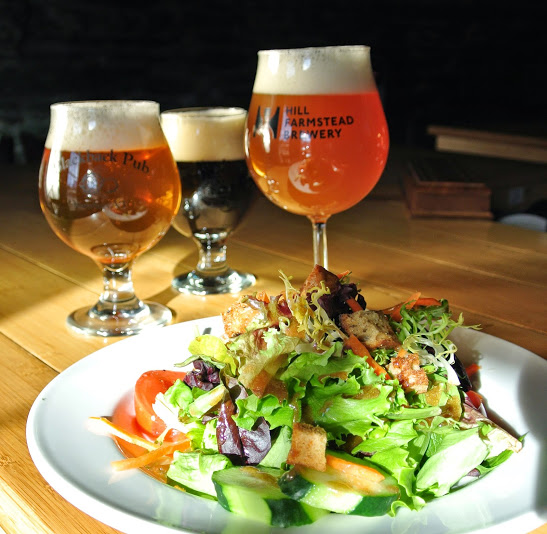 It's not exactly a secret that Vermont has some of the best beer in the country. And if you're looking for a healthy sampling of VT beer, Blackback is one of your best bets. You'll often find fresh, juicy offerings from breweries like Foam, Foley, and Frost, among others. Plus, it's one of the few places you can reliably try Hill Farmstead and one of our new favorites, Wunderkammer. You won't find much geographic diversity — the list skews Northeast — but we prefer a bar that carefully considers each beer. And Blackback is that spot. -Olivia Hurley
Goed Zuur
2801 Welton St, Denver, Colorado | (720) 749-2709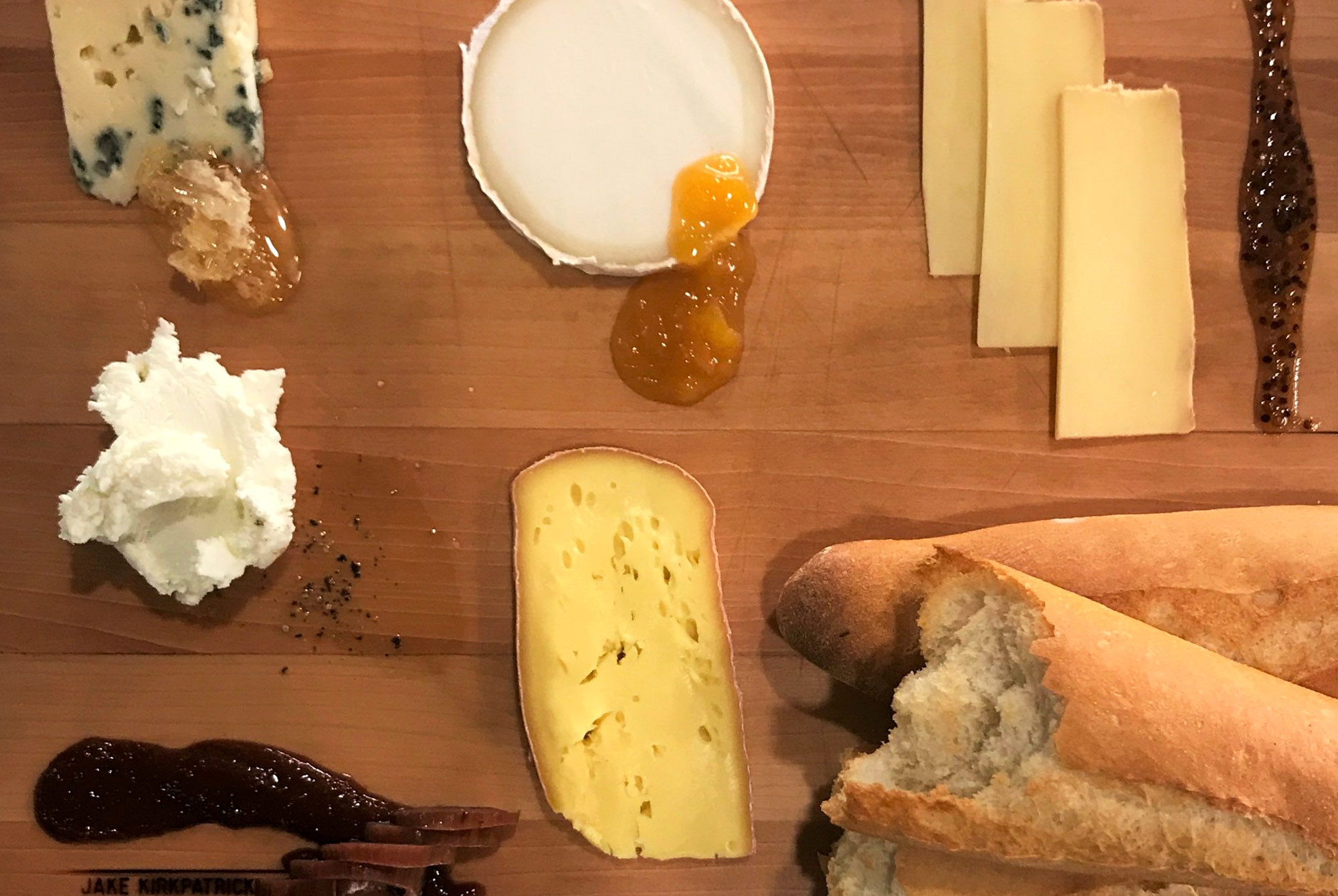 If you can't stomach sours, this one isn't for you. But if you are, Goed Zuur in Denver's Five Points 'hood features some of the best sour beers in the world. I'd recommend going for a dealer's choice and having the bar staff pick out a few cheeses and beers for you. -Kenny Gould
As Is
734 10th Ave, New York, New York | (646) 858-1153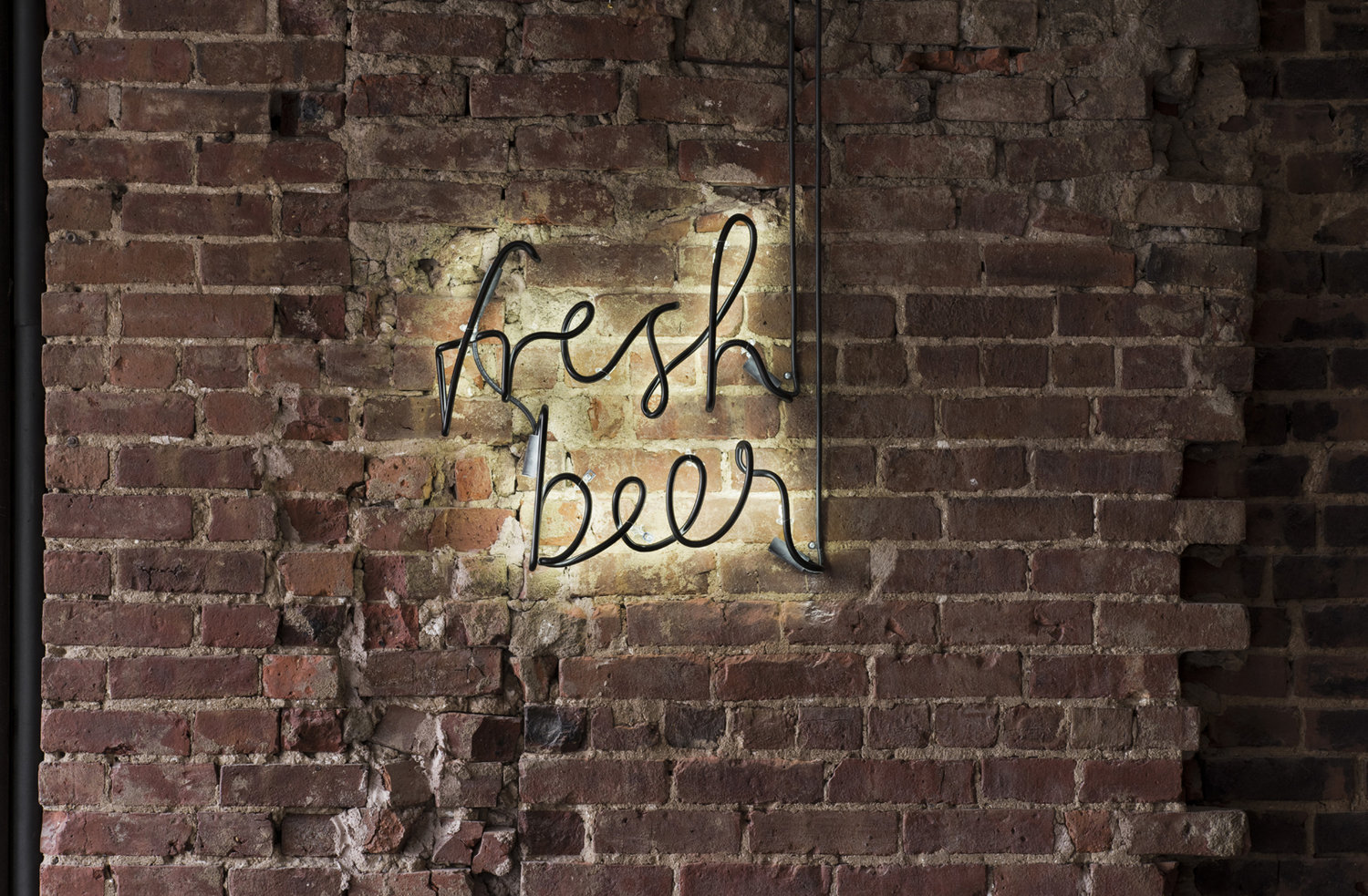 Alongside the aforementioned Gold Star, As Is is one of our favorite beer bars in New York City. We may be biased — we spend a lot of our time there, and it's an easy stop for assistant editor John Paradiso going home to New Jersey via the hellscape of Port Authority. However, not only does As Is regularly stock well-regarded breweries, but nearly every time we stop by, there's something we've been meaning to try. As an added bonus, the food is delicious. -Olivia Hurley
Editor's Note: Benjamin Pratt, one of the co-founders of As Is, is Hop Culture's Photography Manager
Happy Gnome
498 Selby Ave., St. Paul, Minnesota | 651-287-2018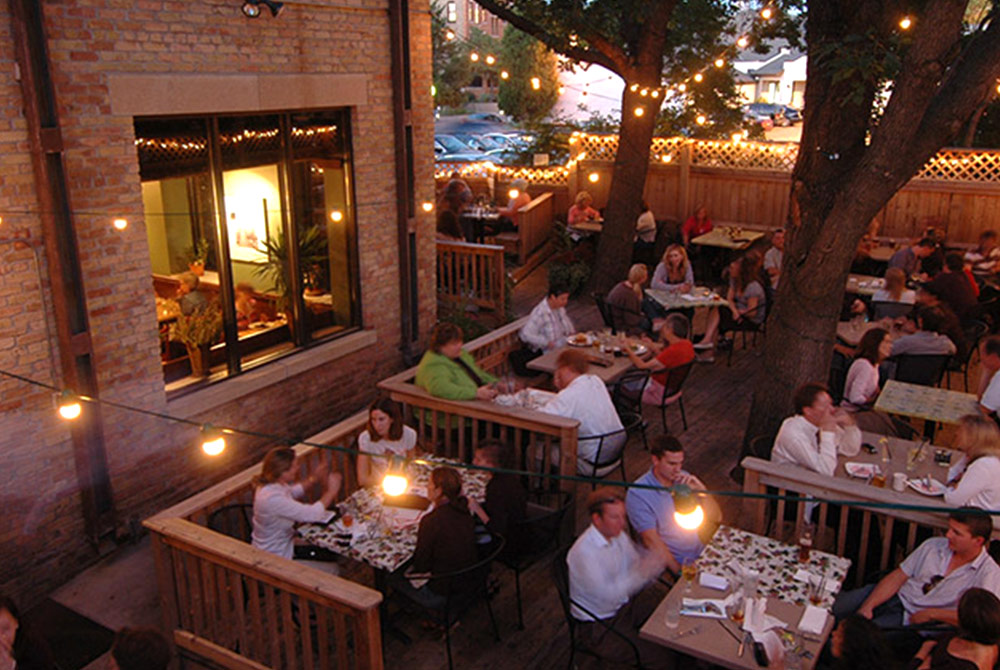 We chose Minneapolis as one of our favorite beer cities of 2018, but we could very easily broaden that to the Twin Cities. The Happy Gnome alone offers more than enough reasons to visit St. Paul. For starters, there are 89 beers on draft, which is almost too many options. But we really love the Gnome for its incredible beer dinners, which bring brewers to the restaurant to chat beer with chefs, who pair that brewery's beer with a special menu. -Grace Weitz
Brouwer's Cafe
400 N 35th St, Seattle, Washington | (206) 267-2437
Brouwer's Cafe, located in the Fremont neighborhood of Seattle, leans Belgian with their food and beer menu. And with over 60 draft lines, you're spoiled for choice. But it's the bottle list that nailed them a spot on this list. There are 300+ options with incredible finds from Germany, Belgium, the Netherlands, and beyond. If you go, try the Alpenfire cider! Seattle is quickly becoming one of the best beer cities in the country, so much so that we included them in our five favorite cities of the year. Brouwer's Cafe is one of the reasons why. -Kenny Gould
Mikkeller Bar
34 Mason St, San Francisco, California | (415) 984-0279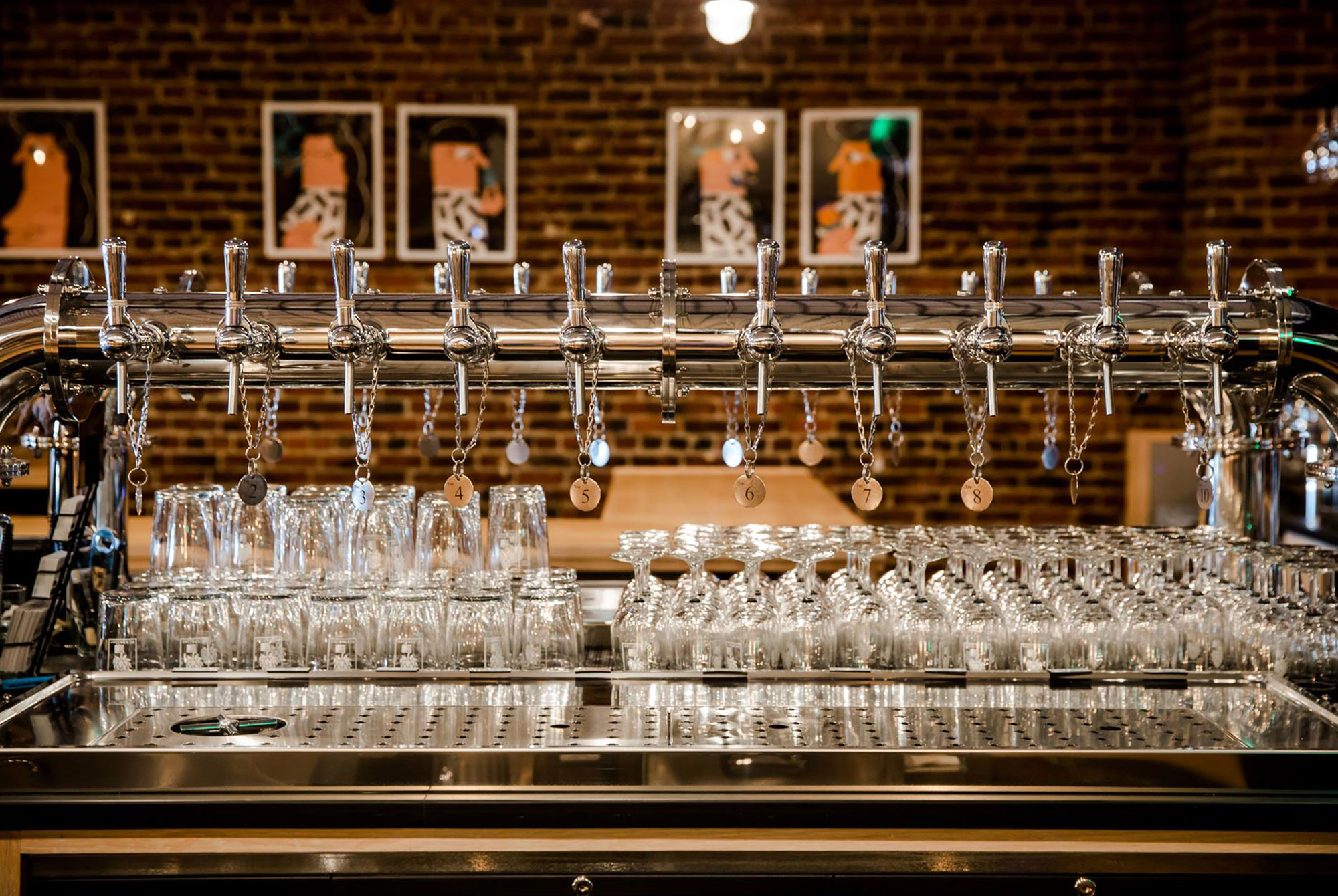 In the last few years, Mikkeller has evolved into a full-fledged beer empire with bars and bottle shops around the world, plus a few brick-and-mortar brewery locations like Mikkeller NYC and Mikkeller SD. We visited the San Francisco Mikkeller Bar on our trip to Oakland for Juicy Brews Westfest, and it was the highlight of our day. The sausage sandwiches were on point and there was a healthy mix of Mikkeller beer and products from other stellar breweries. Check out the bottle menu for the rare and exotic. -John A. Paradiso
Tomaso's Canteen
18 Hampshire St, Portland, Maine | (207) 536-1285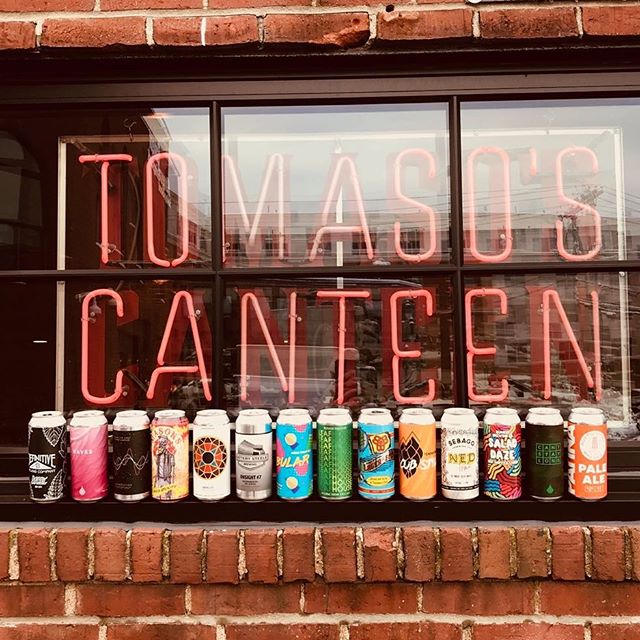 We love Novare Res, Portland's go-to beer bar, but for this list, I'm going with Tomaso's. It's not a traditional beer bar, but I always stop in for a nightcap after a day of drinking in Portland. I've fallen asleep at this bar. I've eaten a stranger's leftovers (she offered). I've been my best and worst self at this bar.
I love that Tomaso's stocks a handful of uber-fresh, local, craft cans and draft beers at all times (check their IG). However, this place is mostly a local spot for tall boys and wings. They also have a beer + shot menu, which always gets me. So yeah, you probably won't find proper glassware, but you'll always find a great time. -Olivia Hurley
The Map Room
1949 N Hoyne Ave, Chicago, Illinois | (773) 252-7636
The Map Room is a Chicago staple. Most of the bars on our list are relatively new, but The Map Room is well over twenty years old. There's a deep draft and bottle list, plus a solid lineup of cider, wine, and spirits. But, we were intrigued by the Beer School, a beer education session held at the bar. Plus, where else can you find unfiltered Pilsner Urquell tastings? Plzeň, probably. -Grace Weitz
Liked this article? Sign up for our newsletter to get the best craft beer writing on the web delivered straight to your inbox.